"The global games industry [is] projected to be worth a quarter of a trillion dollars by 2023."
TechCrunch
Introduction
Zelgor is building an entire galaxy of interconnected mobile games, catering to the largest category of gamer: the Noob! For those of you unfamiliar with the word, a Noob is a player or a person who is new to a game and doesn't really know what they're doing. Anyone who has played an online game has probably been called a noob at least once, and that's ok. If you're a Noob, Zelgor is building an entire Universe for you!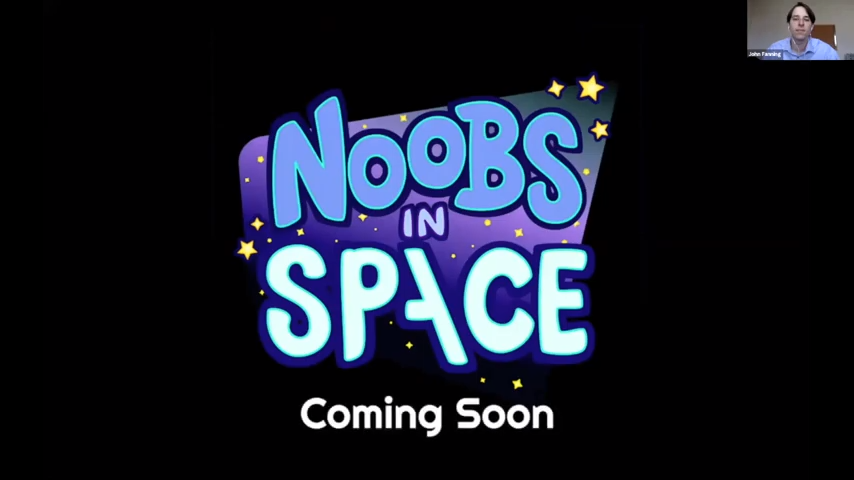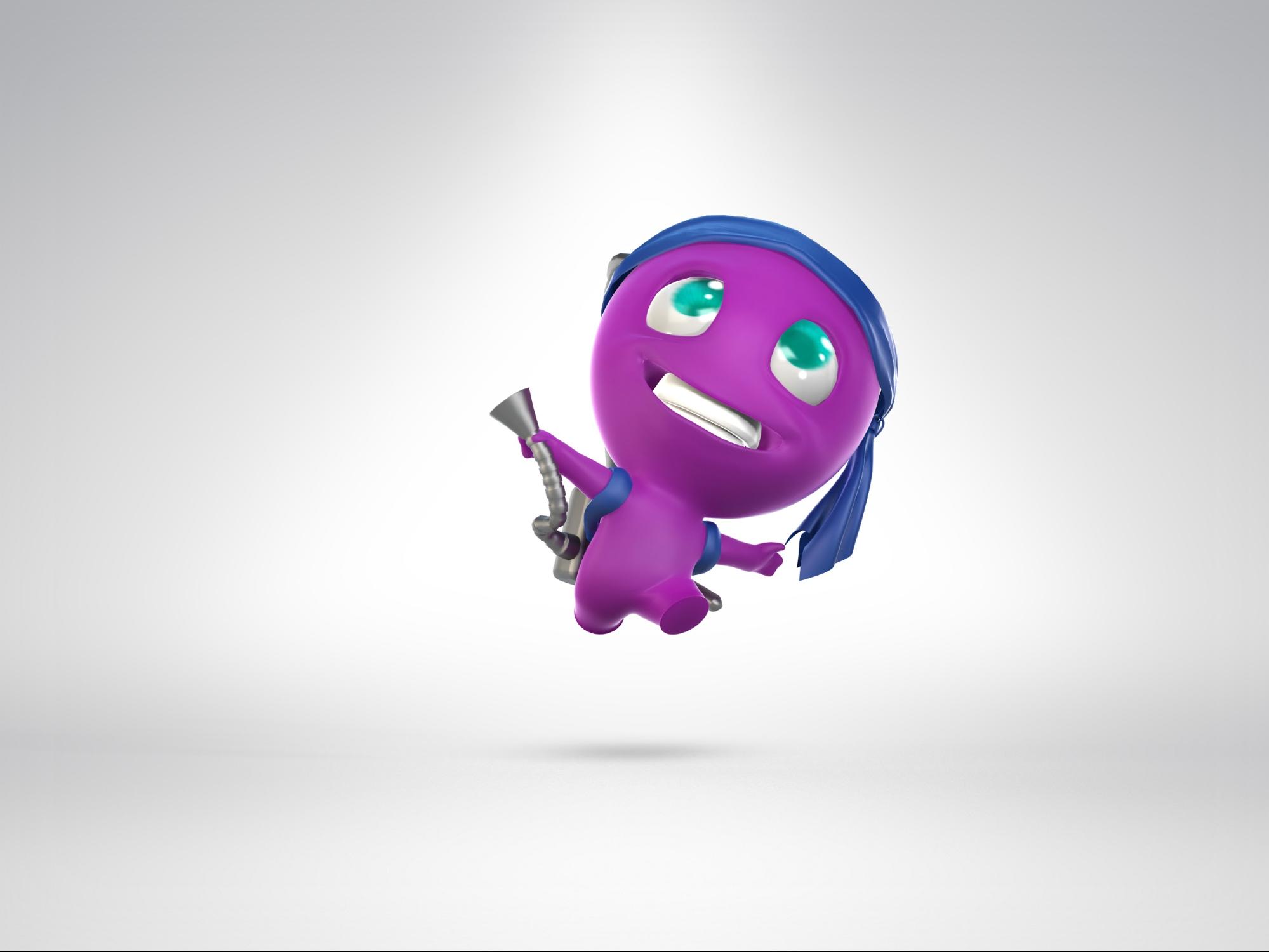 Market Opportunity
In the United States, people now spend more time on their phones than they do watching television. According to App Annie, a major mobile analytics provider, people spend almost four hours a day on their mobile devices. And they spend while they're there. Worldwide, people spent $120 billion in the app store last year, and 72% of that was spent on games. That's why App Annie expects the mobile game industry to generate $100 billion in revenue this year, an increase of 16% from 2019's $86 billion figure.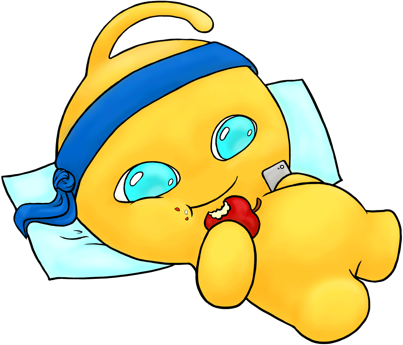 There have been several high-profile success stories in the mobile game space, and investors are taking notice. Niantic's Pokémon GO, for example, has generated more than $2 billion in sales, allowing the company to achieve a $4 billion valuation. Meanwhile, Supercell was able to ride the almost overnight success of Clash of Clans to a $10.2 billion valuation. According to TechCrunch, $9.6 billion was invested in the game space over the last 18 months, which was more than the previous 8 years combined.
The success of the industry is driven by games that are easy to pick up and play right away. The accessibility of smartphones, combined with the simple tap and swipe mechanics of mobile games, make this a perfect game platform for Noobs!
"Mobile game spending will top $100 billion in 2020"
VentureBeat
Business Model
Our goal is to build games with a strong life-time value, while at the same time generating revenue in an effective but non-intrusive manner. That's why we are using the freemium business model: building games that are free to play, while monetizing through sales of virtual items and merchandising, as well as advertising.
Virtual Items for Sale:
Avatar customization with costumes and accessories
Social features, such as dances and emotes
Noob Squad cosmetics
Merchandise for Sale:
Clothing and accessories: shirts, hats, bandanas, and more
Plush toys and action figures
Stickers and pins
Royalties from Content Expansion:
Animated shorts and series
Movies
Platform Expansion and Licensing
Leveraging the Zelgor platform to build new games and planets
Licensing the Zelgor platform to other game companies and app developers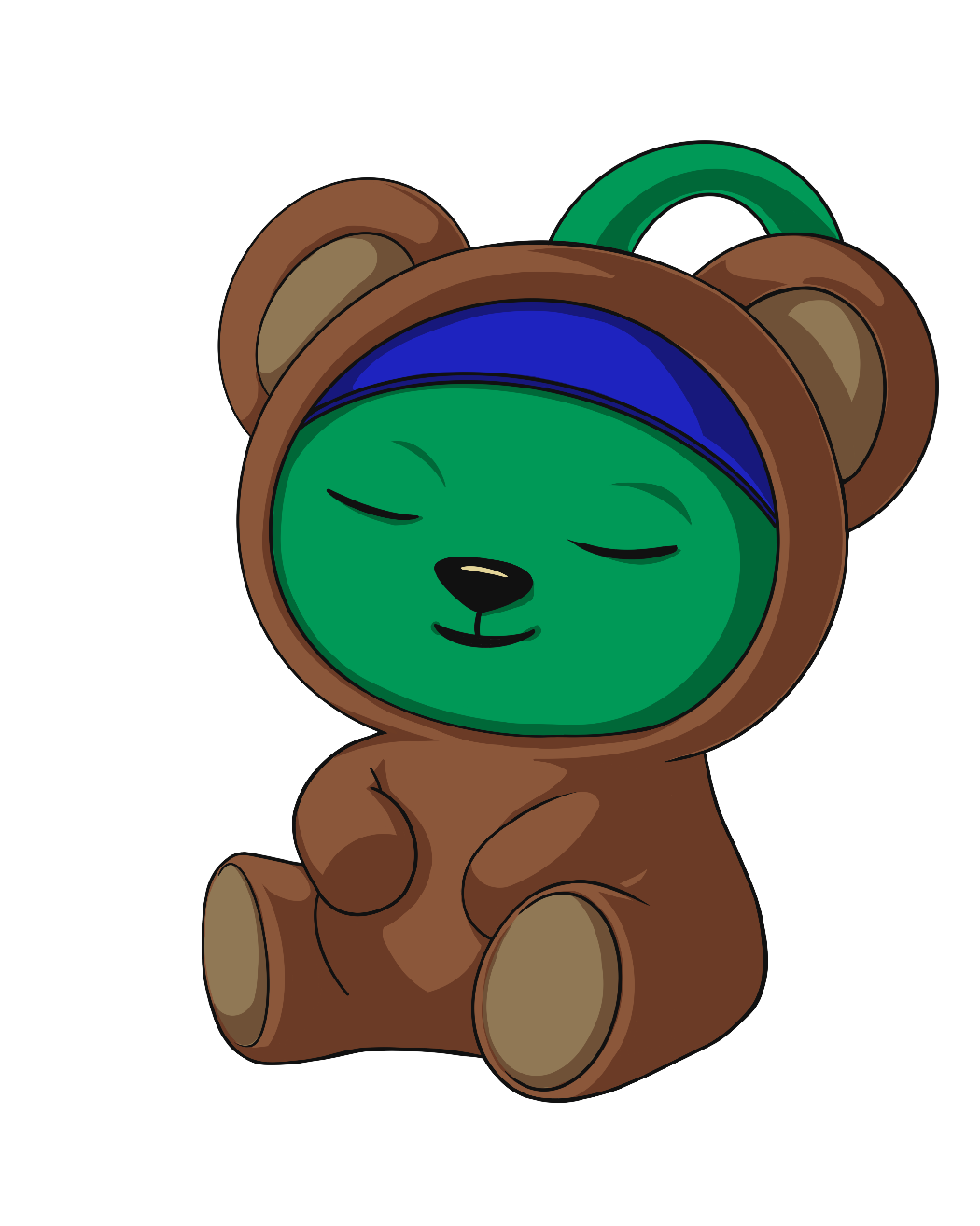 We are not just developing games, but are building a galaxy of stories and a universe of interconnected content. By leveraging cutting-edge technology, players will be able to transfer items across our entire Galaxy of Games.
"The Noobs have a real personality that feels new and original. It will be fantastic to see them cross a variety of platforms including games, TV, and movies."
Kai Huang
Co-Founder at Red Octane, creators of Guitar Hero
Our Games
Noobs in Space
Wait, weren't you guys originally building a game called NoobTubez? You're absolutely right! NoobTubez is the game that inspired it all and is currently in development. The progress we've made since our first Netcapital offering has enabled us to expand our Noob universe, and our newest game, Noobs in Space, is almost ready for launch.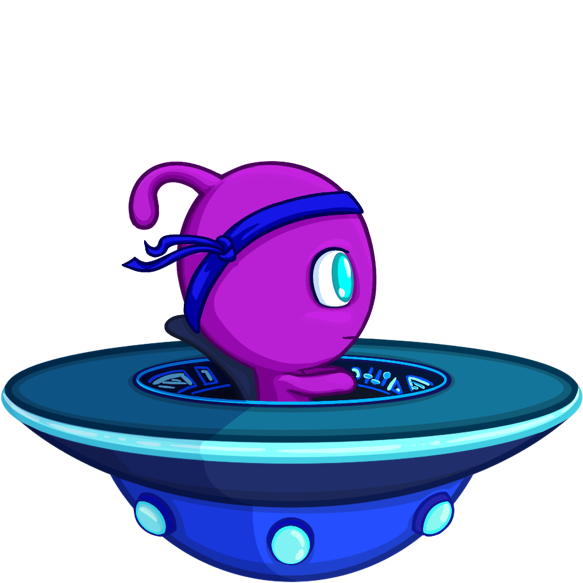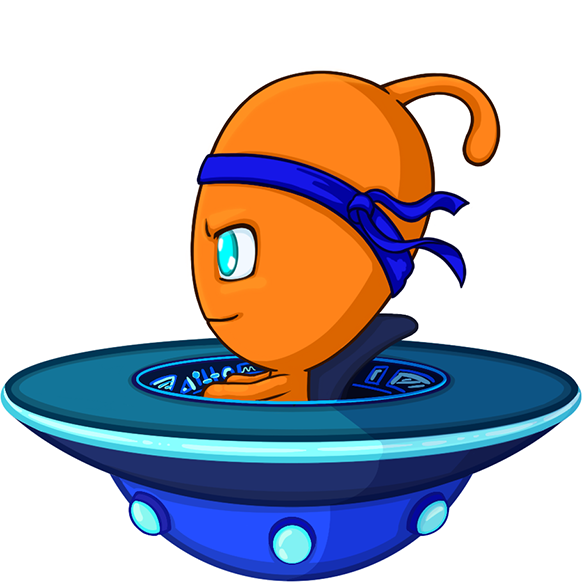 Noobs in Space is the world's introduction to a race of fun-loving, ambitious, and rambunctious aliens, called Noobs. Led by their genius leader, Major Noob, the Noobs are perpetually flying around exploring the universe, looking for new places to live. Every time the Noobs manage to find a new home, for one reason or another, they always end up having to abruptly leave.
As a Noob in Space, Major Noob has tasked you with exploring new planets. Players fly around the universe as Noobs, discovering new planets and avoiding any obstacle that gets in their way. Players can acquire new Noobs, spaceships, and outfits while they tour the galaxy.
"Space Noobs are the best kind of Noobs. Their invasion continues… I look forward to exploring new Noob planets, suns, black holes, and quasars."
Tim Draper
Founder at Draper Associates/DFJ/Draper University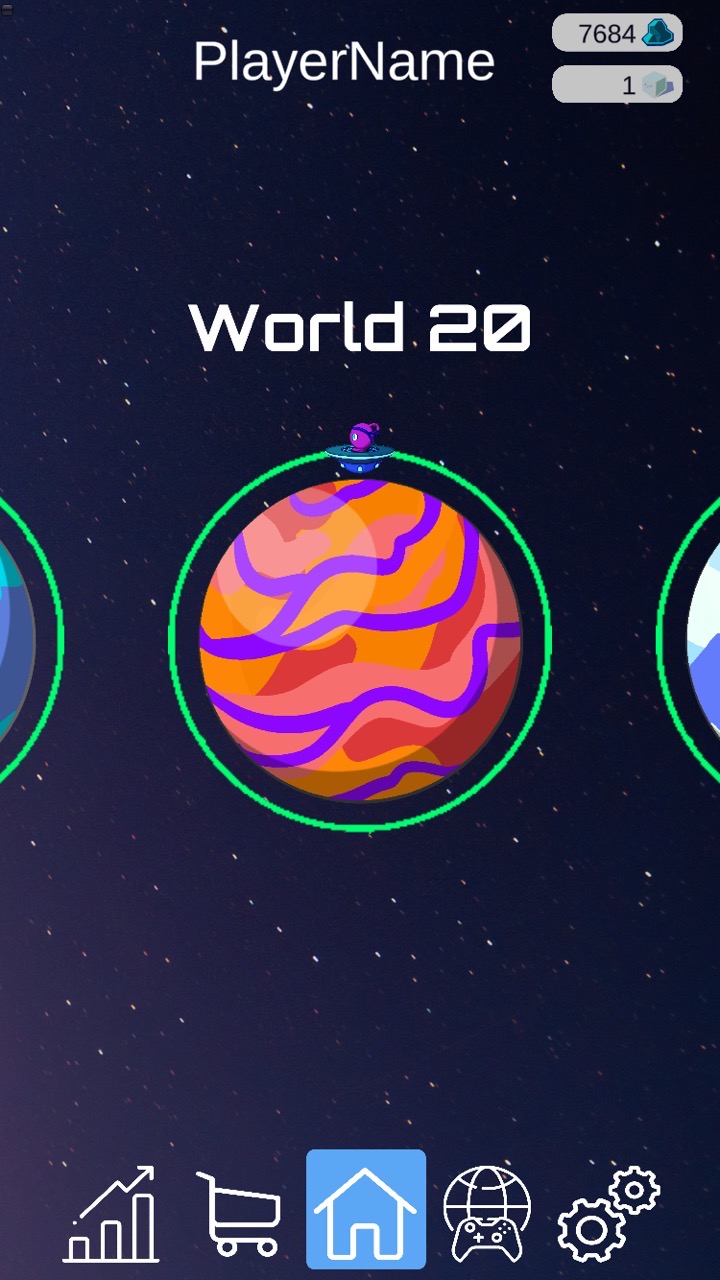 NoobTubez
Our original game, NoobTubez is the story of the Noobs arriving on Earth to take over the world with their super-sophisticated alien technology, the NoobTube.
Combining the best elements of Pokémon GO and Clash Royale, NoobTubez is a paintball-like battle game where players command their squad of Noobs as they fight to control territories in the real world.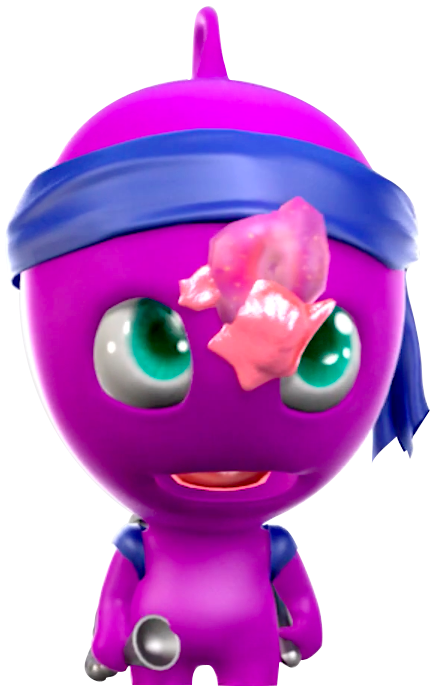 Noobs launch fruit at each other, using their NoobTube, in an effort to knock out competing Noob Squads and conquer key strategic locations, such as Fenway Park and the White House. Players can team up as Noobs, or battle as rivals (still Noobs), winning real prizes and unlocking new characters along the way.
NoobTubez is our first game that leverages the Zelgor platform; our location-based alternate reality platform that enables us to build immersive game experiences on top of the real world map.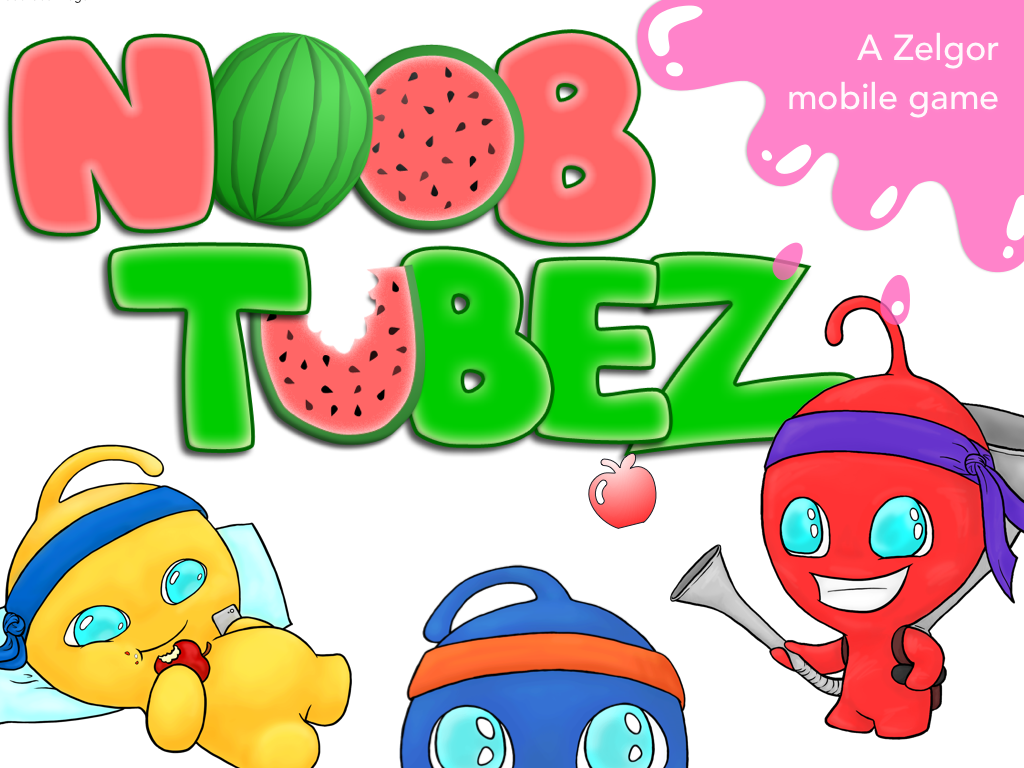 Disruptor Engine
In order to bring Noobs in Space to life, Zelgor is partnering with Disruptor Beam, which is best known for its work with major media franchises such as Game of Thrones and Star Trek. The Noobs will utilize the company's Disruptor Engine, a platform consisting of UI tools, services, and best practices that will enable the Noobs to to speed up production in a quality fashion that scales efficiently.
Team
Key Investors & Advisors
Tim Draper
Tim Draper is a top global venture capitalist, having founded Draper Associates, DFJ and the Draper Venture Network. The firms' investments include Coinbase, Robinhood, TwitchTV, Skype, Tesla, Baidu, SpaceX and many others. He was named "Entrepreneur of the World," by the World Entrepreneurship Forum and is listed as one of the top 100 most powerful people in finance by Worth Magazine. He created Draper University of Heroes, which has launched entrepreneurs who have built 350 companies, including NVision (sold for $275 million) and crypto leaders QTUM. In fact, John was one of his first students!
Kai Huang
Kai is a Venture Partner at Idea Bulb Ventures. He is the co-founder and ex-CEO of RedOctane and the co-creator of the Guitar Hero video game franchise, acquired by Activision in June 2006. Kai was also co-founder and CEO of Adux Software, a software company developing solutions for the server appliance market. Prior to Adux Software, he was a consultant with Accenture, where he worked with Fortune 500 clients in the area of supply chain management. Kai holds a BA in Computer Science from the University of California at Berkeley.
Michael Dornbrook
Mike was recruited to Harmonix Music Systems where he served as COO and was responsible for Harmonix's Finance, Administration, Legal, HR, Business Development and Marketing. Harmonix's most famous product, Guitar Hero, became a huge hit, earning critical acclaim and breaking the record for the fastest videogame franchise to hit $1 billion in sales (it went on to sell $3 billion). Rock Band, Harmonix's next franchise, broke this record by hitting $1 billion in sales in just over one year. Mike handled the major deals for the company, including the game publishing contracts, the Chinese manufacturing of all the drums and guitars, and the sale of the company to Viacom for over $700 million, including earnouts, one of the highest prices ever paid for a game developer, yielding the investors up to 220X. Mike serves as Venture Partner & Investment Committee Member at Converge Venture Partners.
Nolan Bushnell
Nolan is a technology pioneer, entrepreneur and scientist. Often cited as the father of the video game industry, he is best known as the founder of Atari Corporation and Chuck E. Cheese Pizza Time Theater. Mr. Bushnell is passionate about enhancing and improving the educational process by integrating the latest in brain science, and truly enjoys motivating and inspiring others with his views on entrepreneurship, creativity, innovation and education. Over the past four decades, Bushnell has been a prolific entrepreneur, founding numerous companies, including: Catalyst Technologies, the first technology incubator; Etak, the first car navigation system whose mapping is still the basis for car navigation systems today; Androbot, a personal robotics company; and ByVideo, the first online ordering system, which allowed customers to order and pay for products from kiosks.
Success So Far

Our team has made significant strides in bringing the world of Noob Tubez to life. We started by building a mobile platform for location-based and alternate reality game experiences, then integrated several proof-of-concept minigames into the platform. This experience ultimately led us to the Noob Tubez concept and the creation of the Noobs! We've done focus-testing on the game concept and artwork, and we've put together marketing quality characters and animations. We have two games currently in development, NoobTubez and Noobs in Space.
Become a part of Zelgor
We'll be using the funds we raise from this offering to:
Complete development of Noobs in Space
Begin soft launch in test markets
Launch in major markets.
If you're not a noob, chances are you know at least a few people who are (Spoiler alert: You are definitely a noob!). At Zelgor, we think it's time we all embrace our inner noob. Now the choice is yours. When Noobs take over the Universe, whose side will you be on?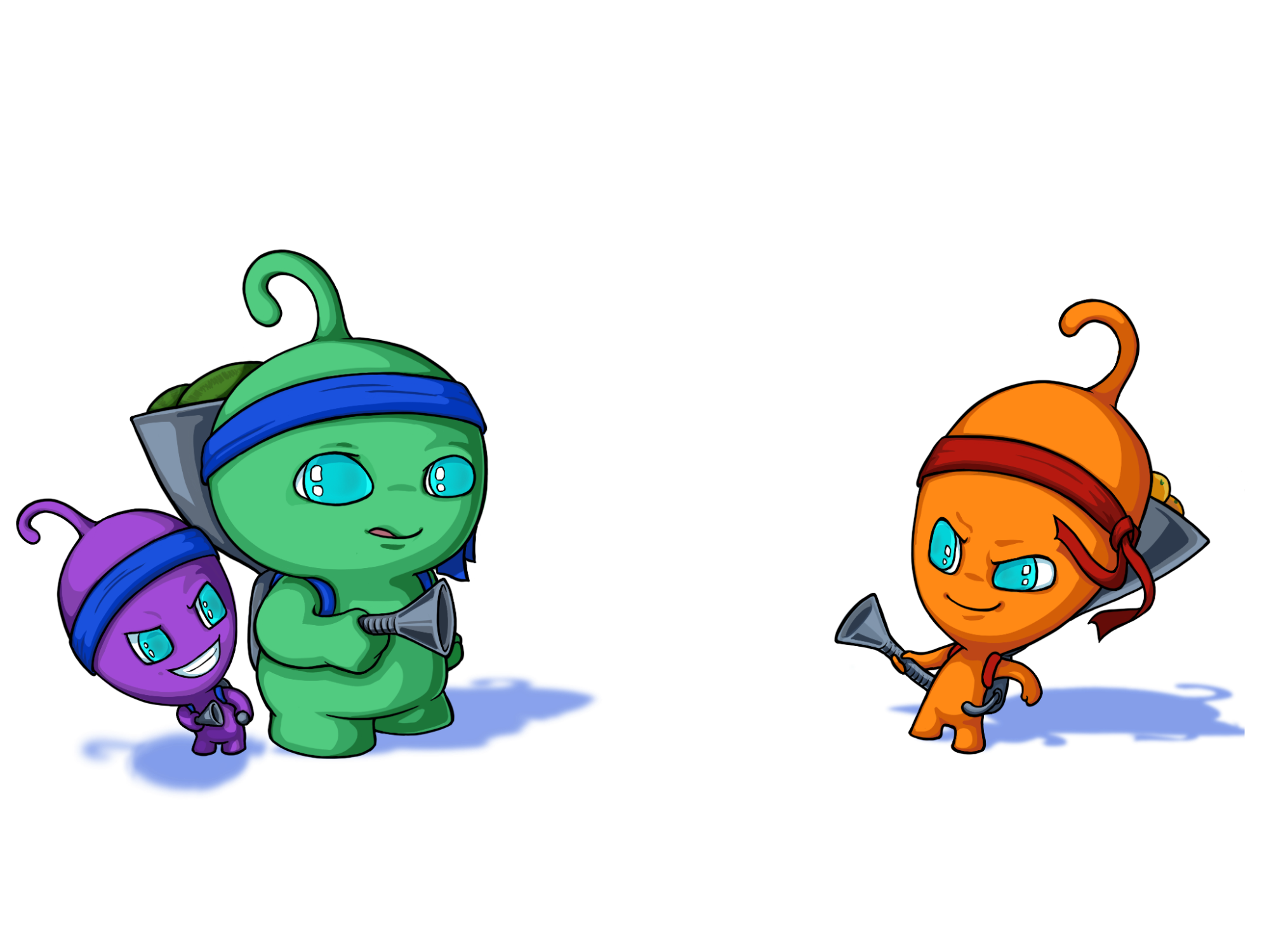 Use of Proceeds
If the offering's maximum amount of $535,000 is raised:
| Use | Value | % of Proceeds |
| --- | --- | --- |
| Game Development | $120,000 | 22.4% |
| Management Salaries | $150,000 | 28.0% |
| Software | $60,000 | 11.2% |
| 3rd party vendors | $148,785 | 27.8% |
| Marketing | $30,000 | 5.6% |
| Intermediary fees | $26,215 | 4.9% |
Terms
This is an offering of Common Stock, under registration exemption 4(a)(6), in Zelgor Inc. This offering must raise at least $10,000 by September 30, 2020 at 11:59pm ET. If this offering doesn't reach its target, then your money will be refunded. Zelgor may issue additional securities to raise up to $535,000, the offering's maximum.
$10,000 minimum
$78,652 raised
If the offering is successful at raising the maximum amount, then the company's implied valuation after the offering (sometimes called its post-money valuation) will be:
9,468,828 shares
×
$0.50 per share
$4,734,414implied valuation
Financials
These financial statements have been reviewed by an independent Certified Public Accountant.
SEC Filings
The Offering Statement is a formal description of the company and this transaction. It's filed with the SEC to comply with the requirements of exemption 4(a)(6) of the Securities Act of 1933.
Updates
Feb 26, 2020

Primary offering of $0.50

shares at

May 4, 2018

Jul 24, 2017

Primary offering finalized, selling

shares

shares at

Apr 28, 2017

Primary offering of $0.25

shares at
Transactions
Spread
| Bid quantity | Price | Ask quantity |
| --- | --- | --- |
*Some securities may only be transferred to accredited investors if issued within the past 365 days. Unaccredited investors are permitted to place bids, so some transfers may have yet to occur.
No recent secondary activity
Transaction Log
Ask a Question
Proofread your comment before submitting: once it's posted, you can't edit or delete it. For the fastest help with the web site, email help@netcapital.com instead of commenting.
Understand the Risks
Be sure to understand the risks of this type of investment. No regulatory body (not the SEC, not any state regulator) has passed upon the merits of or given its approval to the securities, the terms of the offering, or the accuracy or completeness of any offering materials or information posted herein. That's typical for Regulation CF offerings like this one.
Neither Netcapital nor any of its directors, officers, employees, representatives, affiliates, or agents shall have any liability whatsoever arising from any error or incompleteness of fact or opinion in, or lack of care in the preparation or publication of, the materials and communication herein or the terms or valuation of any securities offering.
The information contained herein includes forward-looking statements. These statements relate to future events or to future financial performance, and involve known and unknown risks, uncertainties, and other factors, that may cause actual results to be materially different from any future results, levels of activity, performance, or achievements expressed or implied by these forward-looking statements. You should not place undue reliance on forward-looking statements since they involve known and unknown risks, uncertainties, and other factors, which are, in some cases, beyond the company's control and which could, and likely will, materially affect actual results, levels of activity, performance, or achievements. Any forward-looking statement reflects the current views with respect to future events and is subject to these and other risks, uncertainties, and assumptions relating to operations, results of operations, growth strategy, and liquidity. No obligation exists to publicly update or revise these forward-looking statements for any reason, or to update the reasons actual results could differ materially from those anticipated in these forward-looking statements, even if new information becomes available in the future.
Looking to raise capital?
We can help turn your friends, family and customers into investors.
Learn more
Interested in more investment opportunities?
Browse all offerings currently available.
See more