Recent Updates
January 11, 2018 The SEC announced that they have dropped their investigation into YouStake. At issue was whether YouStake might be in violation of any securities-based regulations when players use YouStake to sell stakes in tournaments in which they participate. This is a major milestone for us, and we're extremely excited to have overcome this major legal hurdle!
Introduction
YouStake allows fans to support, engage, and invest in their favorite sports players while sharing in the winnings and excitement. Our current sports focus is on the skilled games segment, which includes eSports and live poker. Future verticals include golf, tennis, MMA (UFC), motorsports (NASCAR), and drone racing to name a few.
We remember discovering staking while watching the World Series of Poker on ESPN, where thousands of players had put up $10K each to compete for millions of dollars. The commentators were featuring a table and said how one of the players only had 20% of his action. It turns out that a majority of players competing were selling equity stakes in their events. We discovered that staking is a common practice in poker, and that other sports like Golf & Tennis relied on staking as well. But the problem nearly everyone encountered revolved around access, transparency, and security.
Learn More: The Basics of Staking in Poker, Co-Authored by Greg Raymer & Mac Verstandig
Before YouStake, the primary way players were "selling action" was through word of mouth, backroom, handshake deals. Countless deals like this often led to either investors (backers) not paying their commitment, or players not fulfilling their end of the deal to split winnings. The evolution of staking continued through forum based offerings, none of which allowed for user verification, contracts, publicly trackable results or the handling of the money transfers.
After gaining a full understanding of the market landscape, we decided to build the first Minimal Viable Product (MVP) for YouStake, with a focus on testing our business model in one sports segment. If successful, we would expand beyond poker and into every sports that require some type of up front capital (entry fees, training, travel, etc) and has some type of prize pool (prize money, endorsements, etc).
Our goal has been to provide the most transparent, simple and secure staking marketplace for fans all over the world and for players across multiple sports. The backend technology we've built is full of game-changing robust features, like single event/multiple event packages, equity percentage options, favorite player tracking, player result history integration, backer/player chat area, payment processing, automatic contracts, and now the latest feature is a tournament event registration portal. In just over two years, YouStake has grown organically to roughly $1M in sales.
First Mover, End-to-end
We are truly the only end-to-end marketplace in sports that allows all forms of crowdfunding (staking is similar to equity crowdfunding, donation crowdfunding, and reward crowdfunding) combined with online event registration, payment processing (from collection of entry fee to payout of winnings) and white label solutions for Sports Teams and Tournament/Event Operators/Organizers.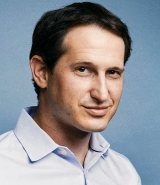 Jason Robins
Co-founder and CEO of DraftKings
"YouStake creates a viable marketplace and technology solution that supports growth of multiple sports. What sets YouStake apart is their vision to become an infrastructure that all skilled games can benefit from."
The Market
The Sports Sponsorship market is more than $100B annually and growing. Today we are focused on the skilled games segment, this includes poker and eSports - a rapidly expanding market. We feel like we are perfectly positioned to capitalize on this opportunity, as we are at ground level and consider our technology to be the infrastructure that supports the growth of sports. YouStake can become the foundational technology that helps drive deeper fan engagement and player participation, by adding the element of actual investment and player capital raise into the game.
In the skilled games vertical, there are more than 250,000 competitive events every year, and each event has tens to thousands of players. In skilled games, the market size is $16B annually, of which 26% represents Tickets & Entry Fees and 38% represents Sponsorships & Endorsements. This brings our actual TAM to more than $10B in one segment, and expected to grow exponentially.
eSports is a hot topic, and rightfully so, with hundreds of millions of gamers all over the world competing both recreationally and professionally. Reports say that eSports will grow more than 32% YoY for the next few years, reaching more than $1B in annual revenue and upwards of 1.4 billion players and fans. By working directly with players and their fans, and now with Operators, Organizers, and Publishers, we are truly differentiated by providing a complete end-to-end marketplace streamlining all facets of sports funding.
Success So Far
Finding product-market-fit was one of our first priorities when we launched our MVP. We started generating revenue from Day 1, by adding a transaction fee on every purchase (investment or stake from backers). Providing full functionality to staking filled an immediate void, and in our first 12 months we had more than $2.3M in player listings on the marketplace.
Within 6 months of launch, we were accepted into the prestigious 500 Startups Accelerator program in San Francisco, as part of Batch 16 which began in January 2016. There we were able to better understand our one metric that matters, which at the time was user sign ups, then focus on getting users to participate by either creating a listing or backing a player. By Demo Day in May 2016, we had grown from 1900 to more than 4000 users, and listings grew from $1.2M to $3.4M. We finished our second year with over $7.4M in marketplace listings.
We attribute most of our growth through organic and viral marketing. We have worked with every type of player, from the recreational to the up and coming amateur to the professional and the most elite of pros. As we added more users to the marketplace, our press coverage continued to help support growth. We've been covered in Forbes twice, our CEO has presented at numerous Tech Conferences, our COO has been featured in multiple Podcasts, and we have a good working relationship with the skilled games media outlets.
A majority of our traction and growth is directly connected to upcoming events and player listings, so we plan to continue to work with all levels of players and various event and tournament organizers. We plan to continue to beat the competition in the short-term by providing optionality on the types of campaigns listed and by listening to our users on how to improve our product. In the long-term, we are working on defensible barriers to entry, like regulatory support and enhancements to the overall security and usability of the technology.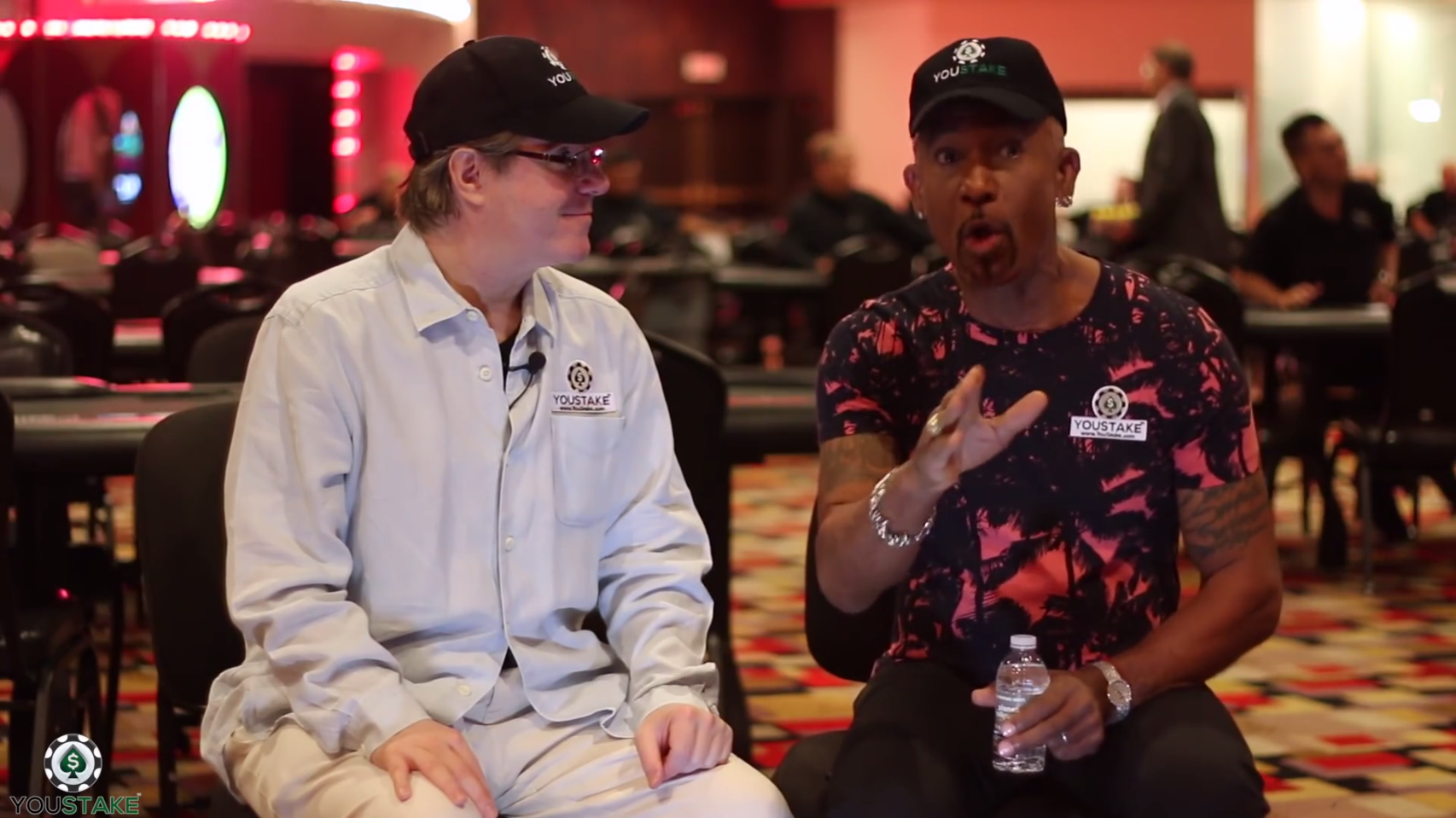 Download: User Testimonials and Social Media Mentions
Press Articles: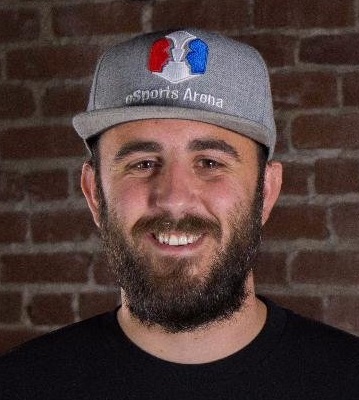 Wade Radomske
Finance Manager, eSports Arena
"Utilizing the YouStake system made crowdfunding, ticketing, event registration, and winnings distribution a seamless experience, all under a single platform."
Business Model
Our business model is simple: we take a 5-10% transaction fee on every purchase from the backer side (demand). Recently we have introduced a player listing fee (supply): they choose between a $1.99 + 5% of the raise or $14.99 + 2.5% of the raise. Additionally, as we begin working with more Operators, Organizers, Publishers, and Developers, we will be adding SaaS revenue through API and White Label products. This will allow other companies can tap into our technology, using the functionality of staking, crowdfunding, event registration, and payment processing, with their own custom look and feel.
Our go-to-market strategy for consumer growth is a focus on player marketing; we understand the value a single user can drive to both the demand and supply side of the marketplace. For example, a well known player can have 10K-100K+ followers on social media - the player provides the supply with a listing to sell equity in an upcoming event, then the player shares with social media and the fans become backers and invest in the campaign.
On B2B growth, we will partner with anyone who is looking to host and run events, but does not want the headache associated with running multiple software products like PayPal for collecting entry fees + GoFundMe for increasing prize pools/directing players to external crowdfunding sites + EventBrite to register players and participants into events. This strategy will also greatly reduce our Customer Acquisition Cost (CAC) as the partnerships become a direct funnel for both players and backers.
Product Roadmap
Phase 1 (complete) - MVP/Prototype: test our theory of mainstream staking.
Phase 2 (complete) - Staking OS: over $1M in sales, safe and secure operating system.
Phase 3 (post-fundraise) - Modernized UX/UI, APIs: easy to user interface with CMS.
Phase 4 (post-fundraise) - White Label: selling B2B, adding cryptocurrency and other payment options.
Team
Frank DeGeorge and Nick DeGeorge are brothers, both had been working in finance for half a decade, and both enjoyed playing and watching sports. Scott Hansbury is an experienced startup entrepreneur, who happened to be exiting another company and looking for the next opportunity. The three have been working together since the winter of 2014 and each bring a unique skillset to the company.
We have 2 full stack engineers who took the MVP and built a fully customized php product, or what we like to call "a staking OS". Ray Holland and Jim McCrossin are ex-IBM Almaden Lab engineers, and have worked with Scott previously on successful startups. They are both full time on equity only, and will be looking to add additional Design and API experts to the tech team with this raise.
There are also 2 sales and business development experts who work full time and part time hourly for YouStake. Joe Little is a former Ranger Qualified Army Officer, angel investor, and strategy expert, who previously worked at First Core Pacific Command and the City of Olympia on the Economic Development Council. Caleb Richards is a successful eSports player (Starcraft) who transitioned to a professional poker player. Together, the focus along with the cofounders is on BD - acquiring users, retaining users, seeking partnerships, and expanding overall business.
Equity among the team is 76% founders, about 19% employees/advisors, and 4% option pool. The option pool may increase with this new funding round, to allow new hires to earn equity in the company. In total, we have 3 cofounders, 2 engineers, and 2 BD employees.
We plan to add technical talent to the team, that will allow us to iterate faster with new features and functionality and build out restful APIs and White label code. Our recruitment funnel is through AngelList, investors, and advisors, and we are constantly being reached out to by top talent all over the world.
Frank DeGeorge
Cofounder/CEO
Bio: Military veteran and startup founder. CEO and Cofounder of YouStake, previously Program Manager at National Guard Bureau and Financial Management Associate at MGM Resorts International. BSBA in Finance from University of Central Florida, studied Financial Engineering at Stevens Institute of Technology, FINRA Series 7.
Strength: More than a decade of leadership experience in finance/gaming/government - all highly regulated industries. Strong connections with Operators and Players.
Credentials: Previously started "out of the garage" startups that generated revenue and expanded beyond the garage, was also in charge of $400M budget for the US Army.
Scott Hansbury
Cofounder/COO
Bio: 6x startup entrepreneur with 3 positive exits. Cofounder and COO at YouStake. Software background, with multiple CxO positions working on executive teams that have taken startups from idea to launch, through growth and exit. Expertise in technology, software, and finance. BS in Computer Science at Penn State University.
Strength: CxO of multiple companies brings perspective across all functions of growing a startup, hacker & hustler.
Credentials: Former athlete, successful startup expert with multiple exits, largest being $400M (HighGround Systems acquired by Sun Microsystems).
Nick DeGeorge
Cofounder/Head of Customer Success
Bio: Entrepreneur, musician, dreamer, and life enthusiast. YouStake Cofounder and Head of Customer Success and Compliance. 6 yrs Merrill Lynch Financial Manager for a top-performing Private Wealth Team servicing the Ultra Affluent. FINRA Series 7 & 66 licenses. B.S. Professional Aeronautics with Management and Logistics specialization from Embry-Riddle Aeronautical University.
Strength: Master of process development, having dealt with thousands of customers for millions of dollars worth of offerings and purchases.
Credentials: Ranked Top 1,000 Merrill Lynch Client Associate in 2015. Part of a team that made Barron's Top 1,200 Advisors 2013, 2014, 2015 & 2016, with over $600M AUM.
Ray Holland
Senior Engineer
Bio: More than three decades experience creating infrastructure for products across multiple industries, such as finance, healthcare, and sports. Created a custom, web based, fantasy sports league still used today (30+ years) among friends. Designed, Built and managed complete, secure, scalable corporate infrastructure for managing both the business side and client side of multiple companies that deliver health, rehabilitation, education services as well as monitoring of clients convicted of DUI, Abusive Behavior, and Home Detention.
Strengths: Expertise in the planning, managing and building of complex, secure, scalable, systems for both clients and business management.30+ years of Information Technology experience, including SQL, MySQL, Database design, JavaScript, Java, PERL, PHP, C, C++, TCP/IP Networks, Windows, Linux, Unix.
Credentials: Project Management Professional (PMP) Certification, Project Management Institute, ITIL Foundations Certification, Lateral Works Certification, Fujitsu Software Corp President's Award, Multiple IBM Outstanding Technical Achievement Awards, Charles Schwab Excellence In Service Award, Charles Schwab SPOT Award
Jim McCrossin
Software Engineer
Bio: Varied and expansive software experience for over 30 years including development on IBM mainframes, device control units, personal computers, web servers and SQL database systems. Experience in management and hands on technical development in all of these areas. Worked in large corporations and founded venture backed start-up.
Strengths: Database schema design for applications. Development and support of complex systems in agile environments. Expertise in multiple computer development environments.
Credentials: Completed all coursework for M.S. Computer Science at University of Pittsburgh. Cisco certified. Microsoft certified for MSSQL. Recipient of IBM Outstanding Innovation Award.
Joe Little
Business Development Manager
Bio: Army Veteran, Business Development & Security Consultant and early Investor in YouStake; led the testing and fielding of the Army's RA-1 Parachute. Provided Foreign Internal Defense consultation in Mauritania, Niger and Guinea (Elementary Level French). Developed and executed the Afghan National Army's Light Fighter Course. B.S in Political Science, currently seeking MBA at the College of William and Mary.
Strength: Leadership, Foreign Relationship Building, Business Development, Planning, Project Management, Sales & Training.
Credentials: Previously provided Strategic Consultation to US Army Pacific Command and the Thurston Economic Development Council, Graduate of US Army Ranger School.
Caleb Richards
Business Development Analyst
Bio: Recommended by a Senior executive at Twitch, Caleb is an experienced Cash Poker Player and a retired Professional Starcraft (eSports) formerly of Team STX.
Strength: Open minded, hard working, and highly intuitive of the industry. Highly connected inside the world of eSports.
Credentials: Skilled Games expert, eSports and Poker professional.
Advisors:
Jason Robins - founder/CEO at DraftKings.
Jon Shipman - SVP at Twitch, ex Google, ex eBay.
Sriram Krishnan - Head of Int'l Growth at Tinder, ex Spotify.
Tristan Pollock - founder at Storefront, 500 Startups EIR.
Ryan Lawler - editor at TechCrunch, former 500 startups.
John Pretto - CTO at SSM, Blockchain and cryptocurrency expert.
Will Beam - Gaming veteran, ex VTF Head, ex iTeam CFO.
Ziggy Kormandel - founder/CEO at Augmently, founder/CEO Go3DX.
Jamie Gold - WSOP Champion, Philanthropist
Use of Proceeds
If the offering's maximum amount of $535,000 is raised:
| Use | Value | % of Proceeds |
| --- | --- | --- |
| Marketing & Advertising | $32,785 | 6.1% |
| Sales | $8,984 | 1.7% |
| Administrative | $2,406 | 0.4% |
| Payroll | $204,576 | 38.2% |
| Development | $166,373 | 31.1% |
| Taxes | $19,905 | 3.7% |
| Occupancy | $18,380 | 3.4% |
| Office Expenses | $3,895 | 0.7% |
| Professional Fees | $48,313 | 9.0% |
| T&E Expenses | $3,168 | 0.6% |
| Intermediary fees | $26,215 | 4.9% |
Terms
We're beyond excited to offer this opportunity to bring in new investors to the company. Becoming an investor in YouStake means you believe in our vision, our team, and our execution. When you invest in this company, you become a part of our overall community, full of highly talented individuals who want to make an impact on the sports, finance, and entertainment industry.
We enjoy hearing advice from our investors, whether it's suggestions to improve the product, kudos on major milestones, or simply grabbing coffee to hear about things we are working on. After you invest, we do our best to send frequent investor updates via email, and offer anyone who is in town to stop by our offices.
Use of funds for this new raise will be focusing on growth by:
investing in the product to release new UX/UI features,
build our restful APIs and improve White Label coding to tackle B2B opportunities,
and continuing to differentiate ourselves with defensible regulatory barriers to entry.
This is an offering of Common Stock, under registration exemption 4(a)(6), in YouStake, Inc.. This offering must raise at least $10,000 by January 31, 2018 at 4:00pm ET. If this offering doesn't reach its target, then your money will be refunded. YouStake may issue additional securities to raise up to $535,000, the offering's maximum.
$10,000 minimum
$29,926 raised
If the offering is successful at raising the maximum amount, then the company's implied valuation after the offering (sometimes called its post-money valuation) will be:
10,644,000 shares
×
$0.50 per share
$5,322,000implied valuation
Financials
These financial statements have been reviewed by an independent Certified Public Accountant.
SEC Filings
The Offering Statement is a formal description of the company and this transaction. It's filed with the SEC to comply with the requirements of exemption 4(a)(6) of the Securities Act of 1933.
We're also required to share links to each of the SEC filings related to this offering with investors.
Updates
Feb 4, 2019

Aug 27, 2018

May 30, 2018

Jan 31, 2018

Primary offering closed, selling

shares

Sold $0.50 for a total of $29,925.50

shares at

Dec 19, 2017

Sep 13, 2017

Primary offering of $0.50

shares at

Sep 13, 2017
Transactions
Spread
| Bid quantity | Price | Ask quantity |
| --- | --- | --- |
*Some securities may only be transferred to accredited investors if issued within the past 365 days. Unaccredited investors are permitted to place bids, so some transfers may have yet to occur.
No recent secondary activity
Transaction Log
Summary
YouStake is the first end-to-end marketplace for Player Crowdfunding, Fan Engagement, and Tournament Event Registration; we allow you to invest in your favorite players and share in the winnings.
A Batch 16 500 Startups company, featured in Forbes twice, notable "startups to watch" in 2017 by SportTechie and Innovation Enterprise.
Investing in growth to continue to tackle skilled games markets like eSports and build out product to capture B2B opportunities.
Ask a Question
Proofread your comment before submitting: once it's posted, you can't edit or delete it. For the fastest help with the web site, email help@netcapital.com instead of commenting.
Understand the Risks
Be sure to understand the risks of this type of investment. No regulatory body (not the SEC, not any state regulator) has passed upon the merits of or given its approval to the securities, the terms of the offering, or the accuracy or completeness of any offering materials or information posted herein. That's typical for Regulation CF offerings like this one.
Neither Netcapital nor any of its directors, officers, employees, representatives, affiliates, or agents shall have any liability whatsoever arising from any error or incompleteness of fact or opinion in, or lack of care in the preparation or publication of, the materials and communication herein or the terms or valuation of any securities offering.
The information contained herein includes forward-looking statements. These statements relate to future events or to future financial performance, and involve known and unknown risks, uncertainties, and other factors, that may cause actual results to be materially different from any future results, levels of activity, performance, or achievements expressed or implied by these forward-looking statements. You should not place undue reliance on forward-looking statements since they involve known and unknown risks, uncertainties, and other factors, which are, in some cases, beyond the company's control and which could, and likely will, materially affect actual results, levels of activity, performance, or achievements. Any forward-looking statement reflects the current views with respect to future events and is subject to these and other risks, uncertainties, and assumptions relating to operations, results of operations, growth strategy, and liquidity. No obligation exists to publicly update or revise these forward-looking statements for any reason, or to update the reasons actual results could differ materially from those anticipated in these forward-looking statements, even if new information becomes available in the future.
Looking to raise capital?
We can help turn your friends, family and customers into investors.
Learn more
Interested in more investment opportunities?
Browse all offerings currently available.
See more