"Almost 2 in 3 adults feel frustrated either sometimes (54.1%) or always (11.8%) when trying to find something to watch on TV."
- Digitalsmiths
Problem
You just finished binge-watching the newest season of your favorite show. Now what?
Likely back to endless scrolling, since none of the recommended shows look interesting. It's not that the algorithm is broken — just incomplete. After all, Netflix doesn't know that you loved Big Little Lies and Hulu can't tell that you laughed your way through a rewatch of The Office.
Until now, there was no easy way to access great, custom show recommendations across all channels and streaming services.
Networks and streaming services have limited user information, and are missing out on opportunities to reach new users and recommend shows that those users actually want to watch. Meanwhile, viewers feel like they spend more time scrolling through options than watching.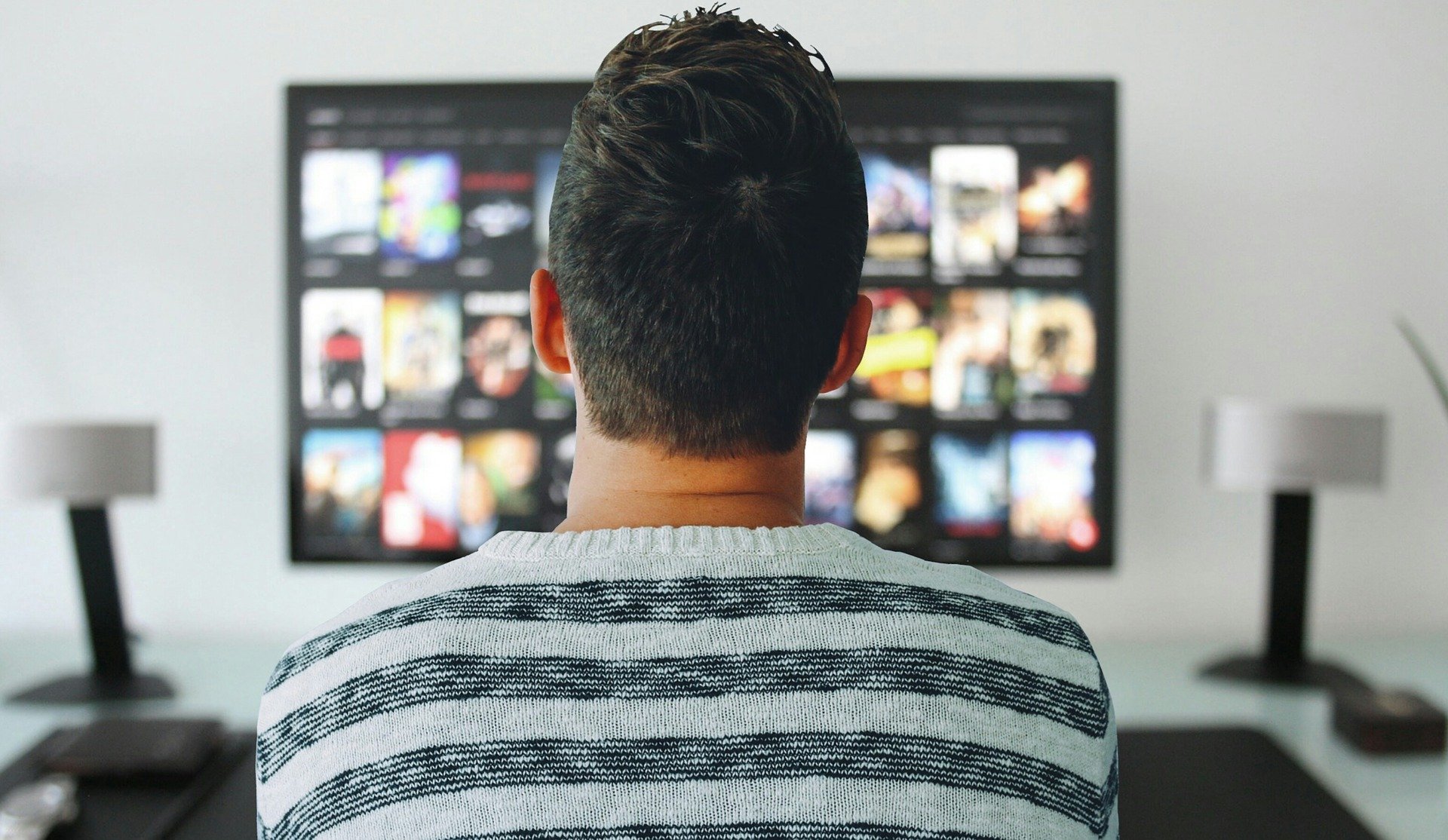 Solution
The Watch Party app tells you who is watching what and what you should be watching next. Watch Party lets you find new shows, see what your friends are watching, and recommend great shows to each other. Our platform also delivers targeted show recommendations from a cross-platform TV guide, crowdsourced from your friends and family!
People value their favorite shows and movies so much that losing beloved content and a lack of original content are two of the top three reasons why customers unsubscribe from streaming services (PC Mag). Watch Party will provide the $43 billion global streaming market (Grand View Research) a way to leverage user insights from multiple platforms, so studios and streaming services can keep making shows that everyone is talking about.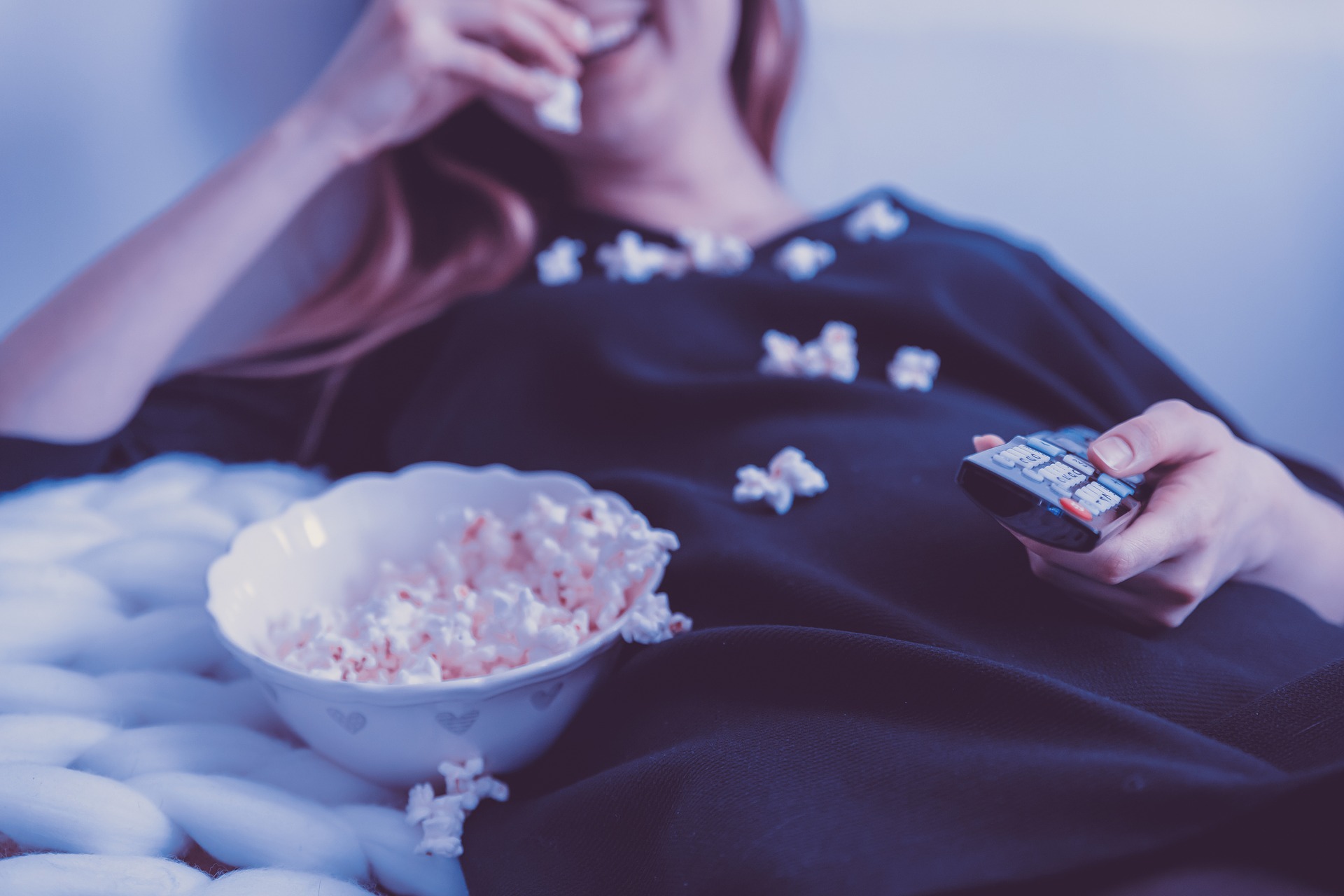 "Almost half of all respondents are looking for an improved guide to help them find content across all available TV sources."
- TiVo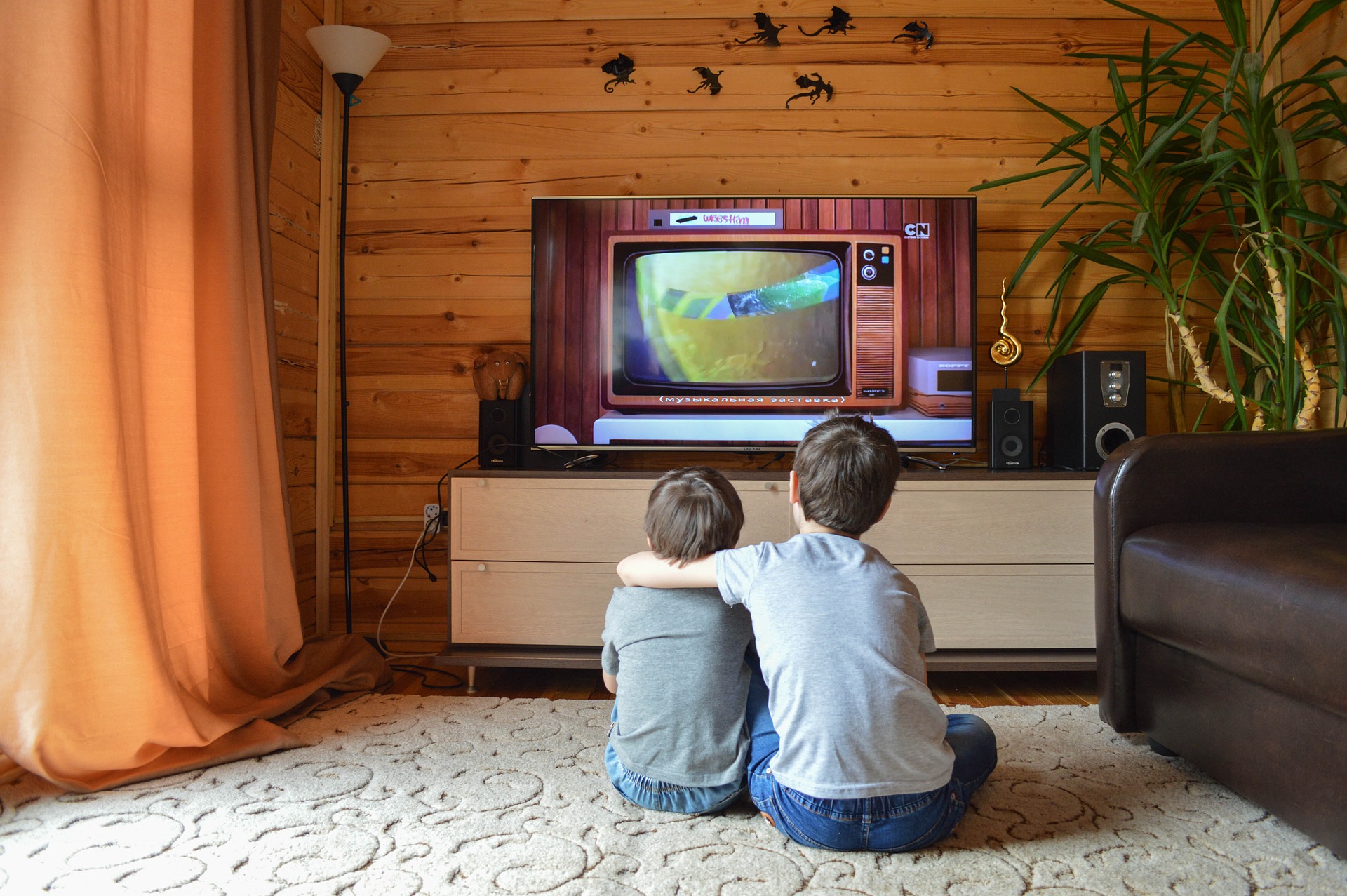 How Watch Party Works
The Watch Party app makes it easy for friends to connect and share their passion for TV.
Here's how it works:
Watch Party collects a list of shows you watch, either from you directly or from shows you like on Facebook.
Add friends to instantly see what they watch.
Shows are linked to friends, making it easy to see which of your friends watch a show and which don't.
Seamlessly recommend shows to your friends who haven't watched them yet.
Generate an entire catalogue of show recommendations driven by your social graph.
Rank friends based on your assessments of their recommendations.
See the shows recommended by your most trusted friends first.
Users can form chat groups and direct messages around particular shows and episodes.

Screenshots of our Watch Party Prototype
Market Opportunity
People love to watch TV. It's a fun, easy way to unwind and escape the daily grind. In fact, according to Nielsen, they love it so much that the average adult spends more than 37 hours a week parked in front of their television set.
There are also a lot of people watching television at any given time. Statista estimates that there are more than 120 million TV viewing households in the U.S alone. Meanwhile, 84% of smartphone owners are playing with their phone while they watch, per the Nielsen Total Audience Report. With 3.5 billion smartphone owners worldwide and so much overlap between smartphone and TV users, the opportunity set for the Watch Party app is large.

Television lovers are also frustrated. Digitalsmiths found that "Almost 2 in 3 adults feel frustrated either sometimes (54.1%) or always (11.8%) when trying to find something to watch on TV." And according to a survey conducted by TiVo, "Almost half of all respondents are looking for an improved guide to help them find content across all available TV sources." Watch Party's crowd-sourced, customized, cross-platform viewing recommendations present an easy way to ease these common frustrations.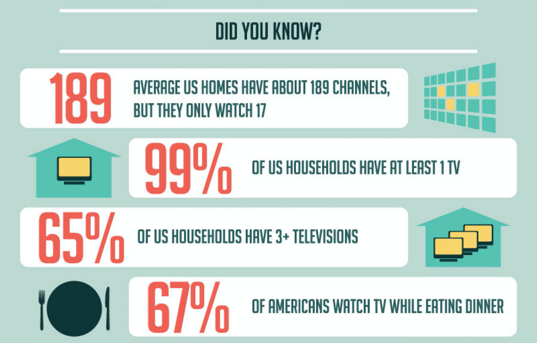 Business Model
We plan to generate revenue from:
Packaged advertising service for networks and studios
Subscription to social data insights
As more and more streaming services launch, mainstays such as Netflix and Amazon Prime are beginning to see market saturation (Statista). We will be offering streaming services insightful, cross-platform data they can leverage to retain and attract customers. Streaming platforms need, now more than ever, insight into what consumers' favorite shows are in order to make original content that fits those trends and demands.
While the appeal of many streaming services is the lack of ads, this poses a direct problem for platforms: there's nowhere to directly advertise new content to users. Watch Party will give streaming services the means to advertise new offerings to a targeted audience based on what people are watching, recommending, and discussing.
Watch Party provides a unique opportunity for an organic ripple effect — if one user sees an ad and watches the advertised show, they may recommend that show to their friends, who recommend it to their friends, and onwards!
Team
Chelinde Edouard
CEO
Chelinde (Che) Edouard is the CEO of Watch Party. Che brings his experience in data as a Senior Business Intelligence Analyst for HarbourVest Partners and will be graduating in May 2020 with his Master of Science in Business Analytics from Babson's F.W. Olin Graduate School of Business. Mr. Edouard has worked in the financial Industry since graduating from Boston University's Questrom School of Business. He previously worked at State Street as a Business Analyst in the Corporate Finance Data Analytics & Reporting team.
Rob Maiello
CFO
Rob graduated from the University of Miami in 2014. He is currently employed at Lord, Abbett & Co. LLC. Currently, he is involved in the Client Lifecycle Management team where he internalizes and helps visualize data in an interactive way for the sales and leadership teams as well as helping the process of client account onboarding. He also passed the first level of the Chartered Financial Analyst (CFA) Program.
Ben Aronberg
Lead Developer
Ben Aronberg is a software developer at Watch Party. He primarily spends his time prototyping the mobile app, as well as contributing to design and UX discussions. Ben graduated from the University of Miami with a B.S. in Computer Science, and brings several years of software consulting and implementation experience from his time at Alight Solutions. His love of problem solving and binge watching TV are what drives his passion for bringing Watch Party to fellow bingers everywhere.
Aimee Carvalho
Lead Designer
Aimee Carvalho is Watch Party's resident Designer. Her background lies in UI/UX Design, Data Visualization, BI Reporting and Dashboard Design. She earned her Bachelor's Degree in Business Management with a concentration in Information Systems from Boston University in 2013. Since graduating, she has primarily worked within the realm of consulting, across a variety of industries including advertising, healthcare, insurance, energy supply, shipping and transportation, higher education, and IT security.
Mark Sneed
Chief Creative Officer
Mark Sneed is currently a Securities Operations Associate at JPMorgan Chase & Co, working with auditors and internal teams to produce timely, accurate financial statements. Before joining JPMorgan, Mark worked for State Street Bank & Trust for five years. He uses his analytical skills, gregarious personality, and passion for TV to help the team create and market the Watch Party app. As Chief Creative Officer, Mark develops new ideas for the Watch Party platform, assists Aimee with the app design, and provides feedback to the development team via internal testing.
Use of Proceeds
If the offering's maximum amount of $107,000 is raised:
| Use | Value | % of Proceeds |
| --- | --- | --- |
| App Development | $101,757 | 95.1% |
| Intermediary fees | $5,243 | 4.9% |
Terms
This is an offering of Common Units, under registration exemption 4(a)(6), in Watch Party LLC. This offering must raise at least $10,000 by September 30, 2020 at 11:59pm ET. If this offering doesn't reach its target, then your money will be refunded. Watch Party may issue additional securities to raise up to $107,000, the offering's maximum.
$10,000 minimum
$34,702 raised
If the offering is successful at raising the maximum amount, then the company's implied valuation after the offering (sometimes called its post-money valuation) will be:
435,547 units
×
$2.14 per unit
$932,071implied valuation
SEC Filings
The Offering Statement is a formal description of the company and this transaction. It's filed with the SEC to comply with the requirements of exemption 4(a)(6) of the Securities Act of 1933.
Updates
Sep 10, 2020

We're happy to announce that we have launched...

We're happy to announce that we have launched our initial version of the Watch Party on TestFlight! To download the app, sign up using the Google Form included in this announcement. Thank you again for your investments as this is what has propelled us to this moment.

Read more

May 1, 2020

Primary offering of $2.14

shares at
Ask a Question
Proofread your comment before submitting: once it's posted, you can't edit or delete it. For the fastest help with the web site, email help@netcapital.com instead of commenting.
Understand the Risks
Be sure to understand the risks of this type of investment. No regulatory body (not the SEC, not any state regulator) has passed upon the merits of or given its approval to the securities, the terms of the offering, or the accuracy or completeness of any offering materials or information posted herein. That's typical for Regulation CF offerings like this one.
Neither Netcapital nor any of its directors, officers, employees, representatives, affiliates, or agents shall have any liability whatsoever arising from any error or incompleteness of fact or opinion in, or lack of care in the preparation or publication of, the materials and communication herein or the terms or valuation of any securities offering.
The information contained herein includes forward-looking statements. These statements relate to future events or to future financial performance, and involve known and unknown risks, uncertainties, and other factors, that may cause actual results to be materially different from any future results, levels of activity, performance, or achievements expressed or implied by these forward-looking statements. You should not place undue reliance on forward-looking statements since they involve known and unknown risks, uncertainties, and other factors, which are, in some cases, beyond the company's control and which could, and likely will, materially affect actual results, levels of activity, performance, or achievements. Any forward-looking statement reflects the current views with respect to future events and is subject to these and other risks, uncertainties, and assumptions relating to operations, results of operations, growth strategy, and liquidity. No obligation exists to publicly update or revise these forward-looking statements for any reason, or to update the reasons actual results could differ materially from those anticipated in these forward-looking statements, even if new information becomes available in the future.
Looking to raise capital?
We can help turn your friends, family and customers into investors.
Learn more
Interested in more investment opportunities?
Browse all offerings currently available.
See more