Vantem Global's breakthrough building technology system reduces construction time by up to 80%, cuts costs by 25%, and is 5x more energy efficient than traditional building products.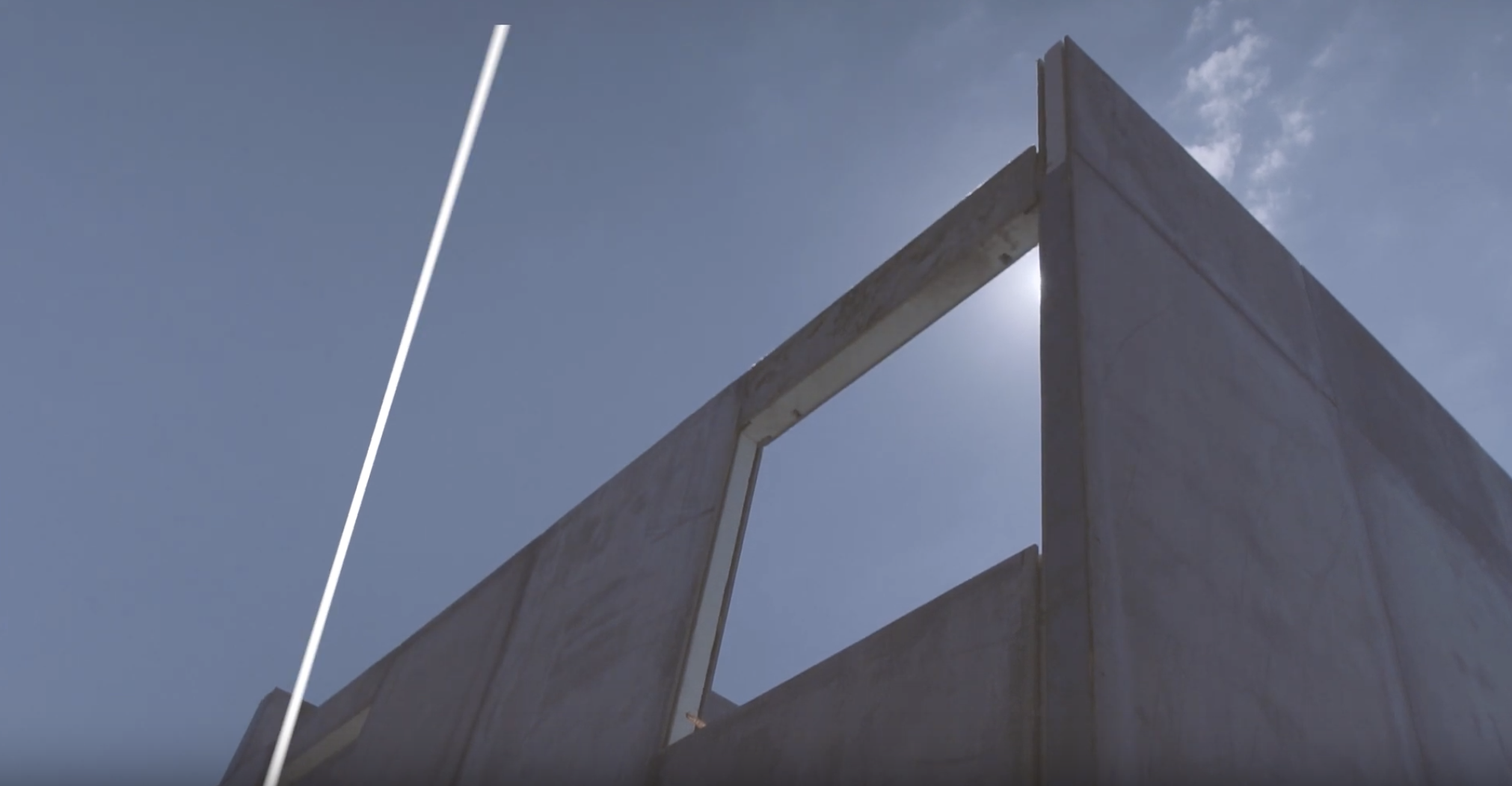 Invest
$99.00 minimum

investment
"Affordable housing could represent a significant opportunity for the global construction and housing-finance industries. Building homes for all the low-income households added in cities by 2025 could cost $2.3 trillion. That would represent a construction market of $200 billion to $250 billion in revenues annually, or about 10 percent of the global residential real-estate construction industry."
- McKinsey & Company
Problem
There is a global housing deficit of more than $10 trillion, requiring the construction of a billion new homes by 2025, according to the United Nations. The core problem in most countries with building shortages is that they usually build with brick and cement. These materials are labor intensive, time consuming, and expensive.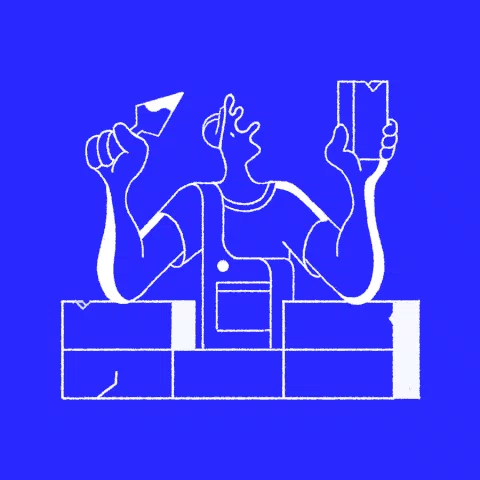 Solution
Vantem has developed a revolutionary building system that is affordable, environmentally friendly, and scalable.Vantem's innovation is a light structural panel, with a specifically formulated, proprietary cement face, that is 25% less expensive, reduces construction time by up to 80%, and is 5x more energy efficient than traditional building products. With Vantem structures, more people can afford homes and municipalities can afford to build more hospitals, schools, social housing, and other public buildings. Buildings are available for use sooner, while their thermal efficiency makes them less expensive to own and operate.
Watch a home installed in only 7 days with the Vantem System: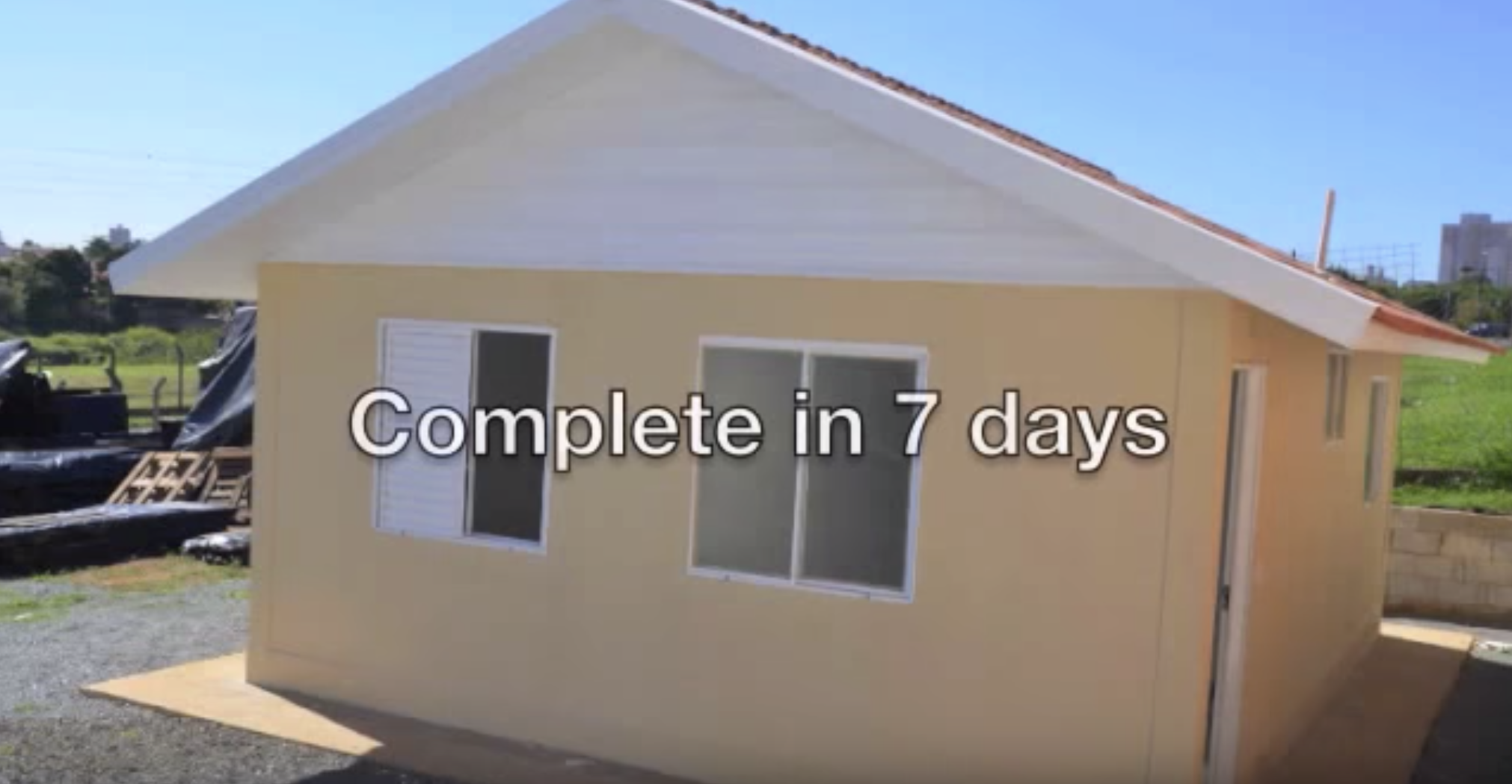 Introducing the Vantem Panel
Our panels consist of a proprietary cement-based skin over a high density polystyrene core. The proprietary Vantem Cement Board is a smooth, finish-ready wall surface that may be directly painted. Our walls do not require additional plastering or protective cladding, which reduces labor and material costs.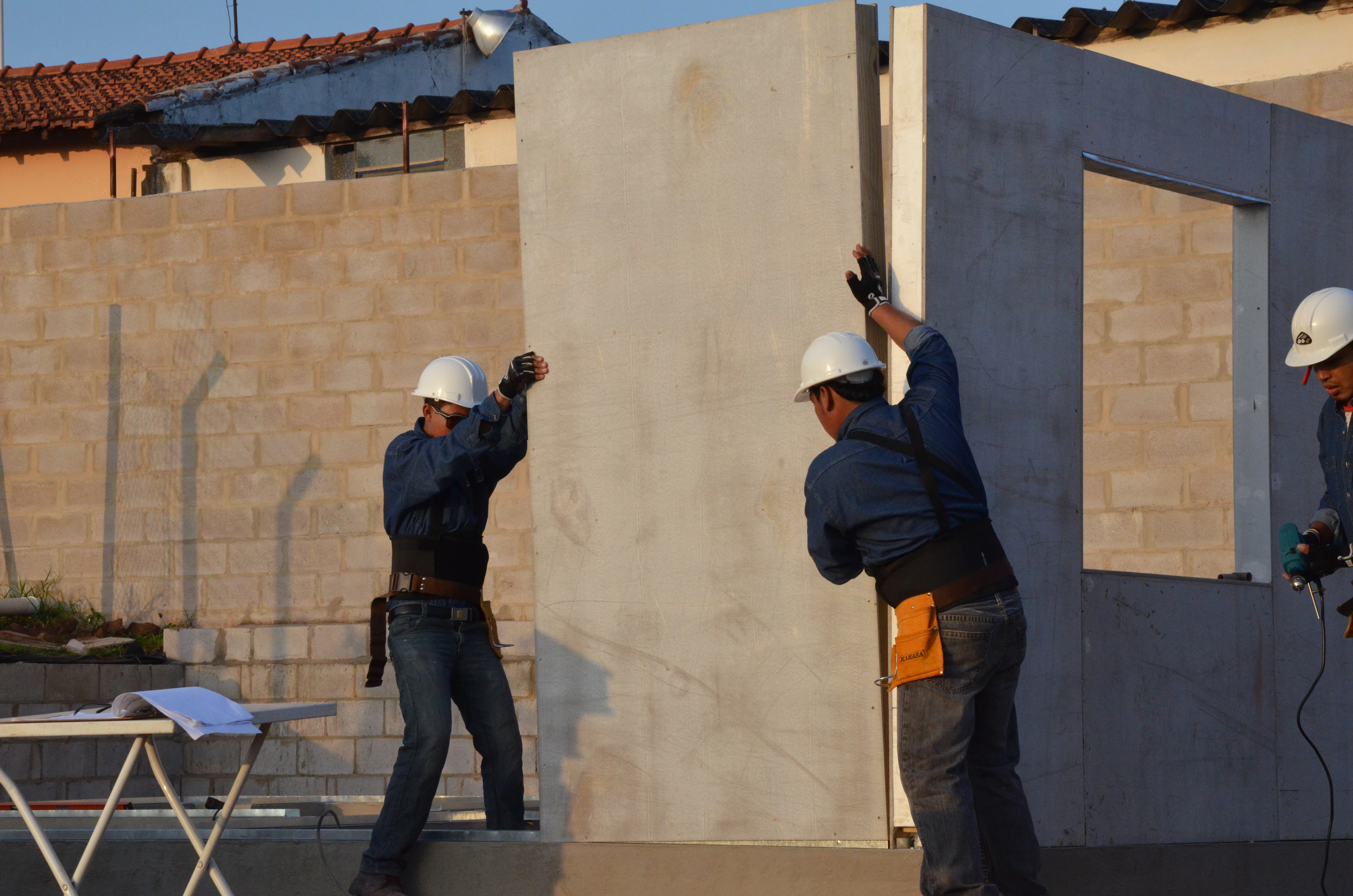 Competitive Advantages

Lower Cost
It is typically up to 25% cheaper to build with the Vantem System than traditional methods and 60% less energy is needed to heat and cool buildings made with Vantem panels.

Ease and Speed of Construction
A Vantem home, office, or school can be completed in 80% less time than traditional methods.

More Energy Efficient
Vantem structures are up to 500% more thermally efficient, reducing energy consumption and making them more comfortable.

Fire Resistant
Vantem panels are formulated to be an extremely effective fire barrier. The facing does not conduct heat easily, nor does it contain ignitable material.

Termite and Mold Resistant
Our proprietary Vantem Cement Board does not contain materials with food values for insects or mold. This makes our panels ideal for wet and dry climates including tropical areas that pose notorious problems for alternative building materials.

Superior Structural Properties
Vantem panels are structural and very strong, one panel can support up to 18,000 kgs (40,000 lbs) of load. Our panels may be used for all exterior and interior walls as well as the roof structure. We may build up to three stories without additional cement or steel reinforcement even in high wind and seismic zones. With the addition of limited steel reinforcement, Vantem structures can rise to five or more floors.

Versatile Design
Vantem panels can be used for any type of architectural design from traditional to contemporary, from single family homes to high quality schools and offices.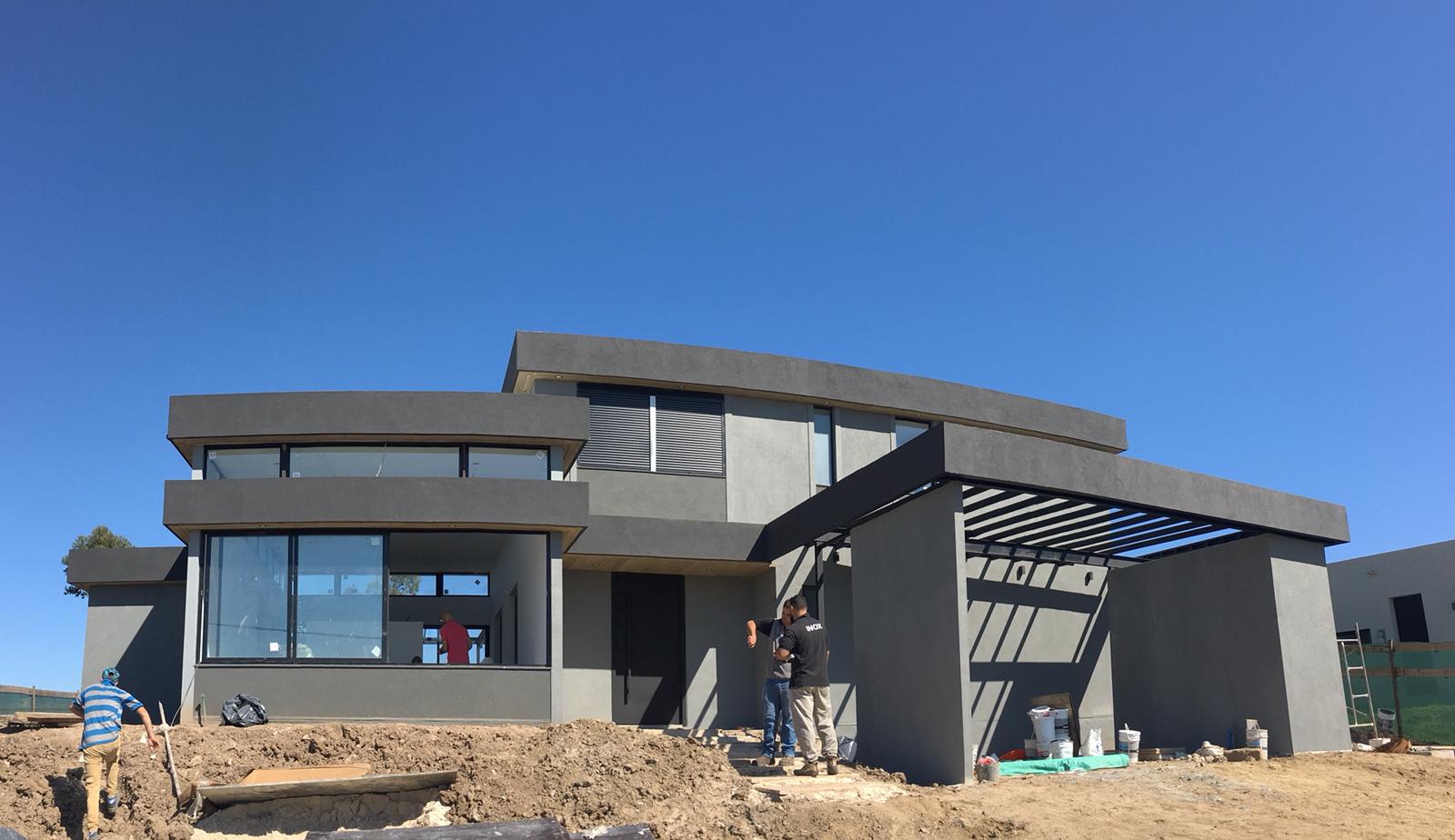 Vantem's Products
Vantem's Building System is a proprietary and innovative method for rapid construction of high quality single-family homes, high-rises, public buildings, and mobile housing. It is based on Vantem's proprietary panel and can be supplied as complete structure-kits, ready to erect.
Single-Family Homes
Virtually any design, from modern to traditional can be constructed with our Vantem System. The system works well with most conventional finish materials including paint, stucco, ceramic, stone, and brick veneers.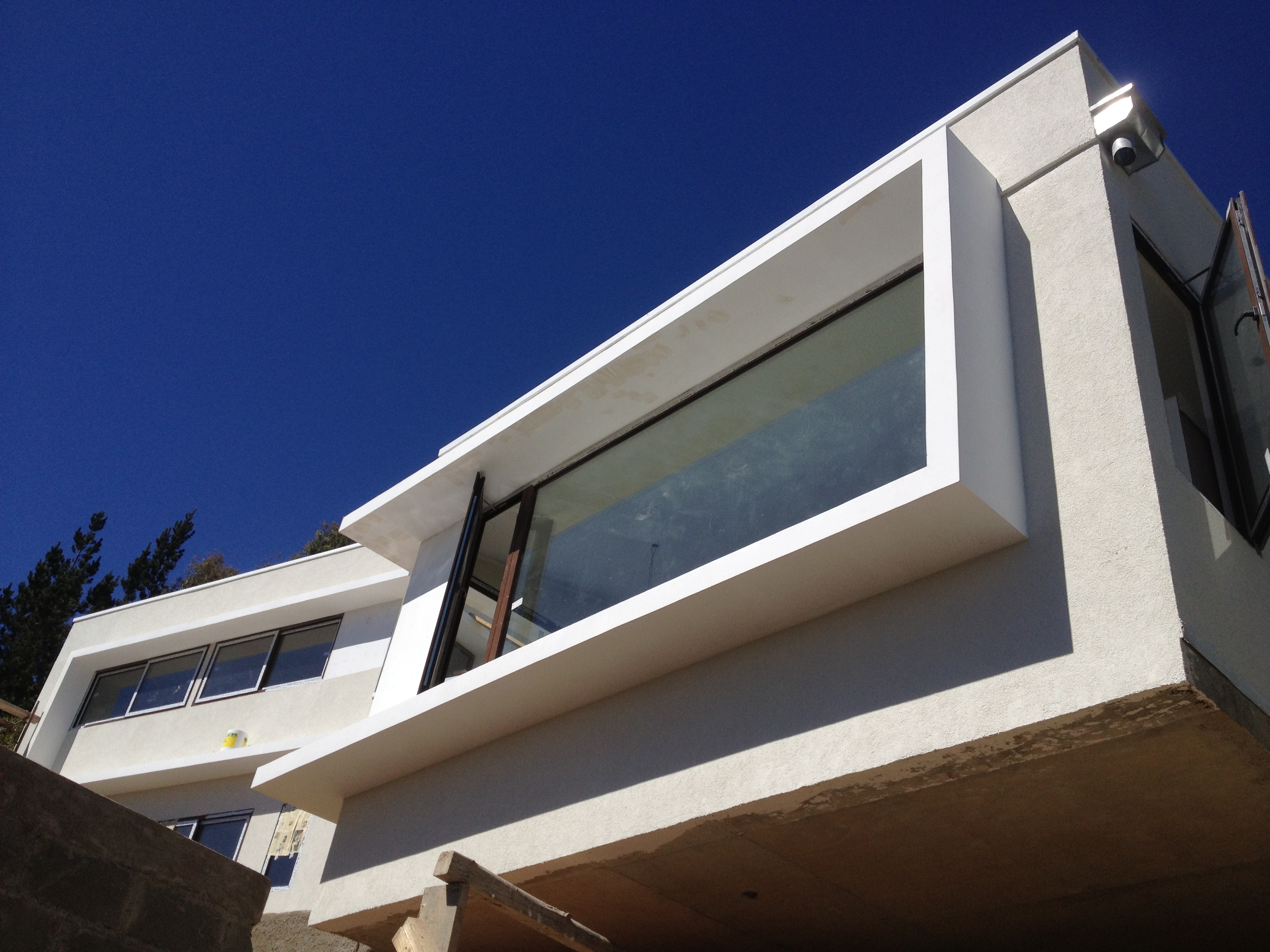 Commercial Buildings
Vantem's panels are ideal for interior and exterior walls of commercial buildings. They provide a flexible solution for possible rapid configuration, as well as effective fire barriers between commercial spaces.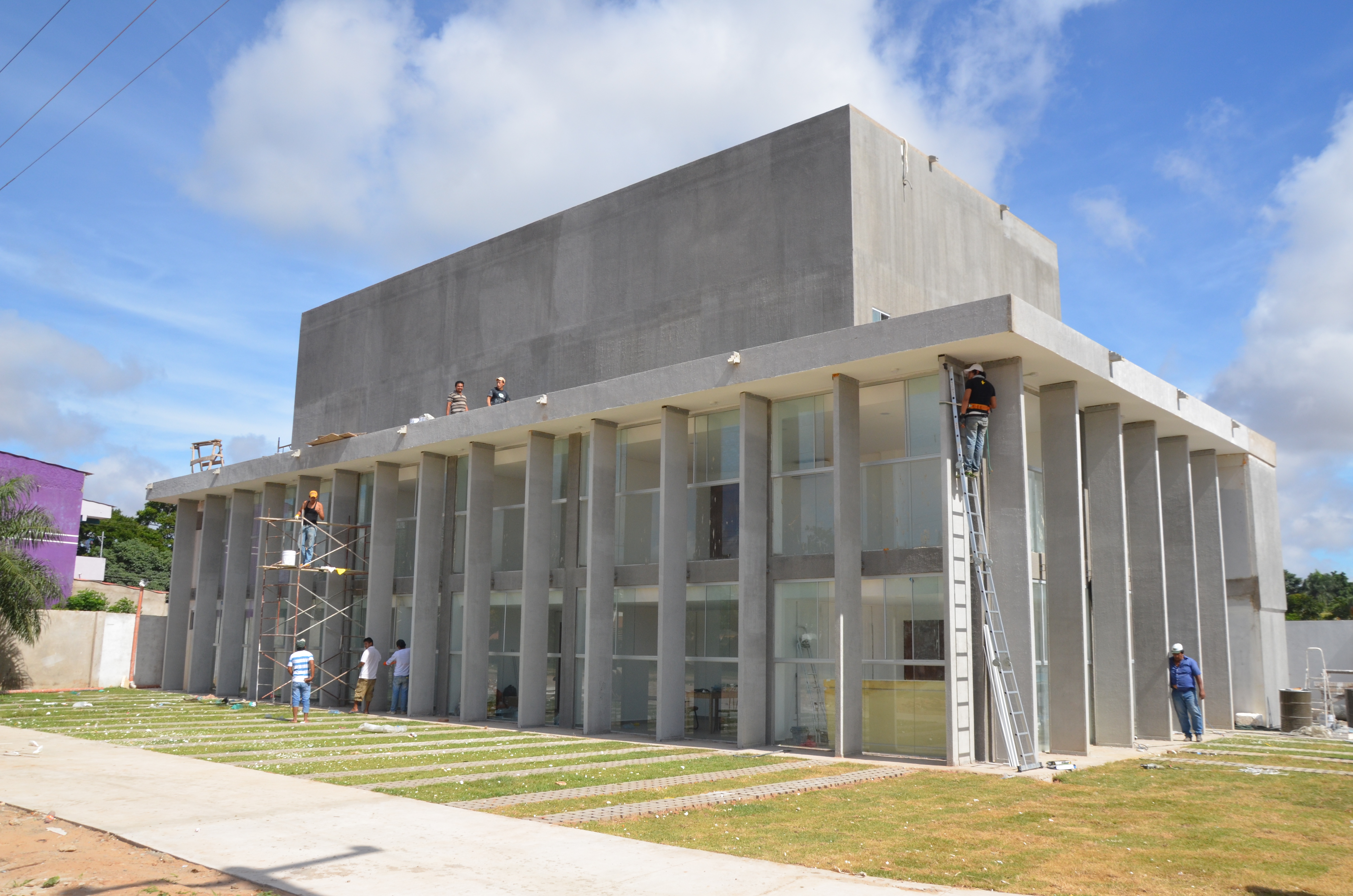 Public Buildings
The speed and versatility of Vantem's System makes it ideal for the construction of public buildings such as schools and clinics. Our system provides community and government stakeholders an option to deliver high quality public buildings in a fraction of the time achievable with traditional brick and mortar construction and at more attractive costs.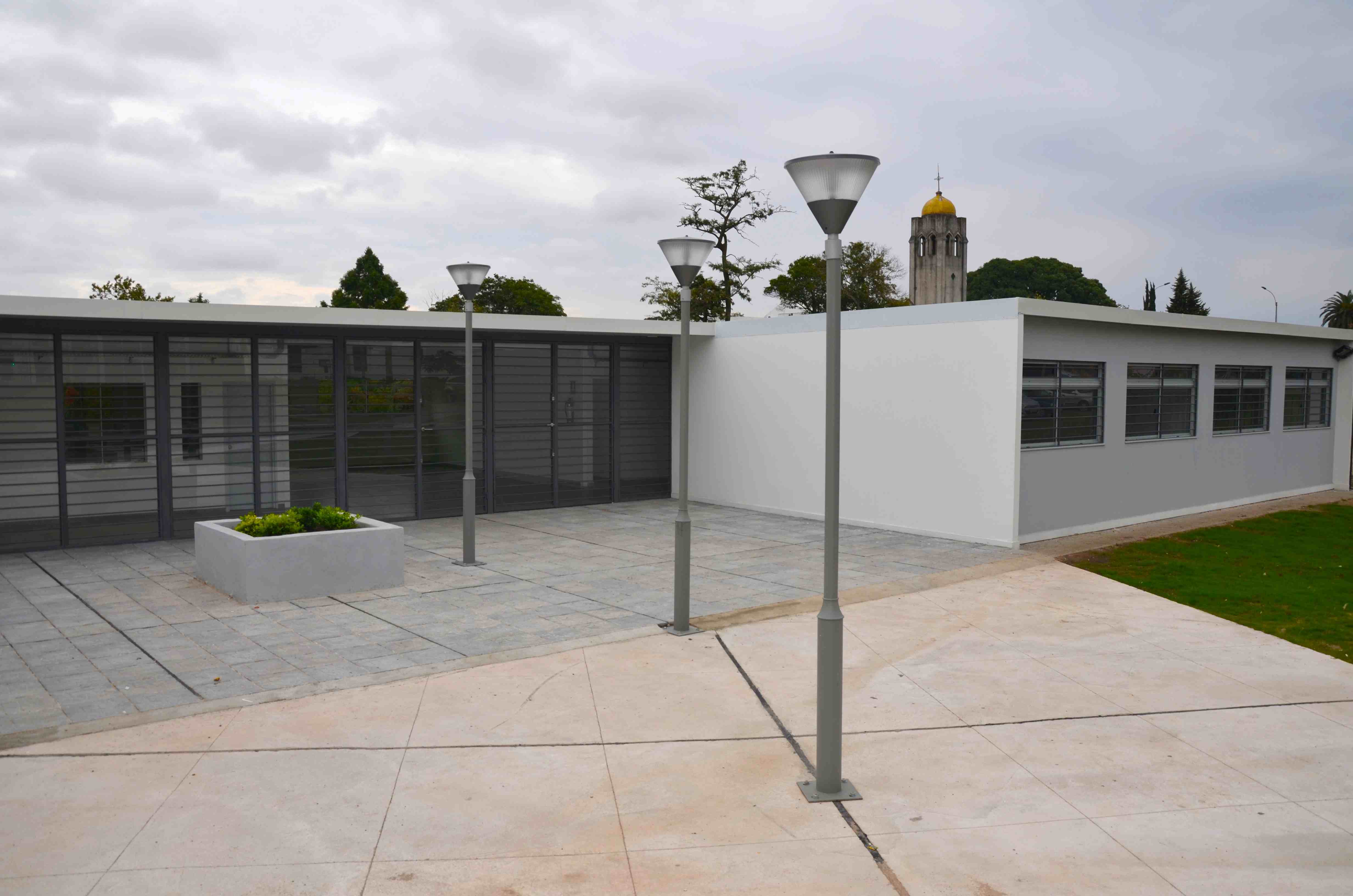 Mobile Temporary Housing
Vantem's InteliCamp modules provide a competitive, high quality alternative for temporary living and workspaces. Our modules provide higher comfort and lower operating costs due to the superior thermal insulation of Vantem panels. Modules are delivered move-in-ready and can be configured in a multitude of sizes and layouts.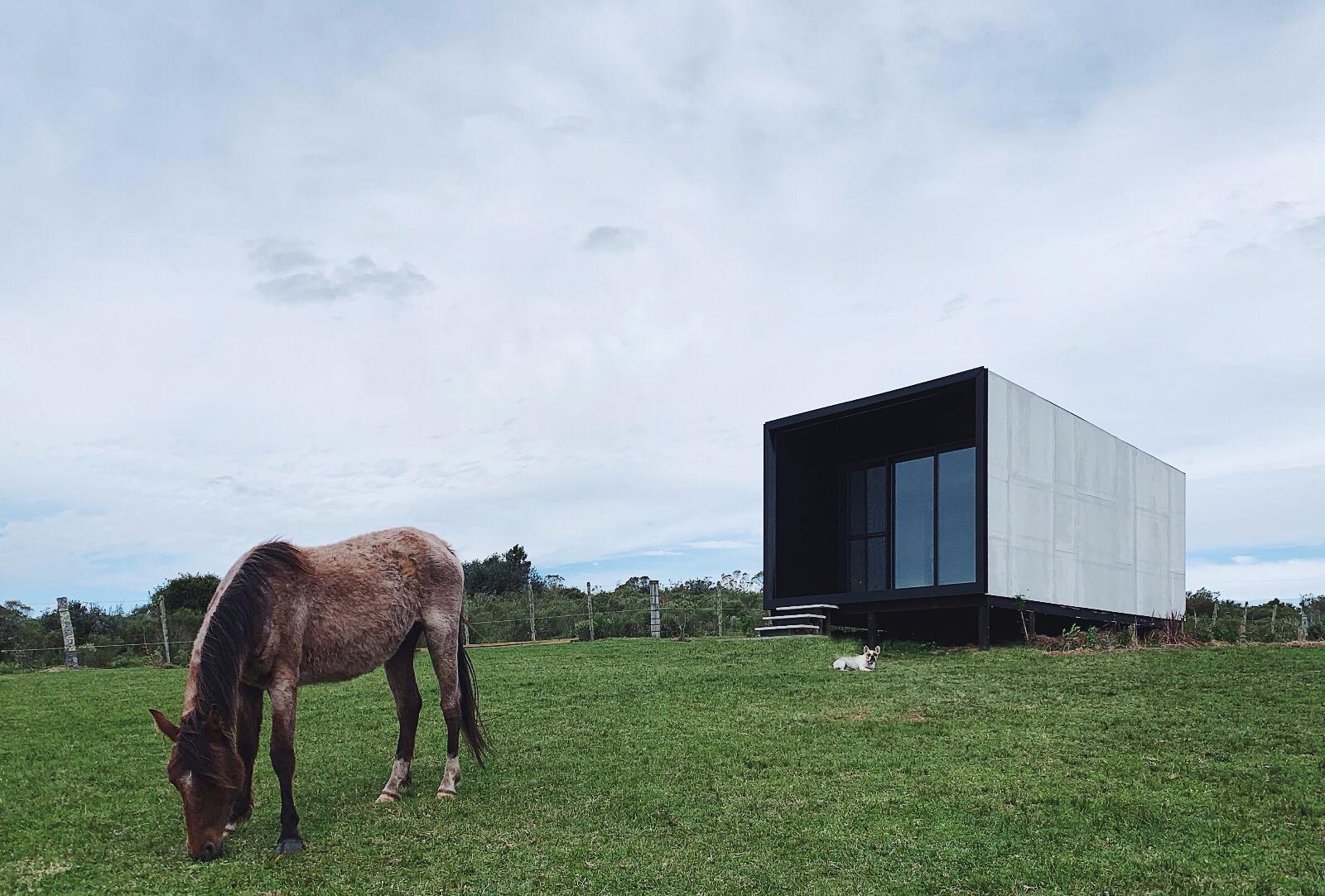 Success to Date
Successfully constructed over 500 buildings in Bolivia, Brazil, Chile, Colombia, Uruguay, and the Caribbean using Vantem panels
Established commercial coverage as:

Vantem Caribbean
Vantem Bolivia
Vantem Brazil
Vantem Chile
Vantem Uruguay

Built a strong pipeline in the region, including more than 100 new homes, 23 schools, a university campus, and various commercial buildings now in development
Received building code approvals in Uruguay, Chile, Brazil, and Bolivia, and are in the process of approval in Colombia – Obtaining code approvals in each country is critical and involves a tremendous body of testing from independent labs. Vantem is one of a small group of companies able to meet these codes.
Proven our system's effectiveness with installations in a wide variety of climatic conditions, including wet tropical areas, deserts, very cold regions, and very hot ones
Proven our system's effectiveness in demanding seismic and hurricane zones, with structures that have successfully weathered category 4 and 5 hurricanes and earthquakes of up to 8.2 in magnitude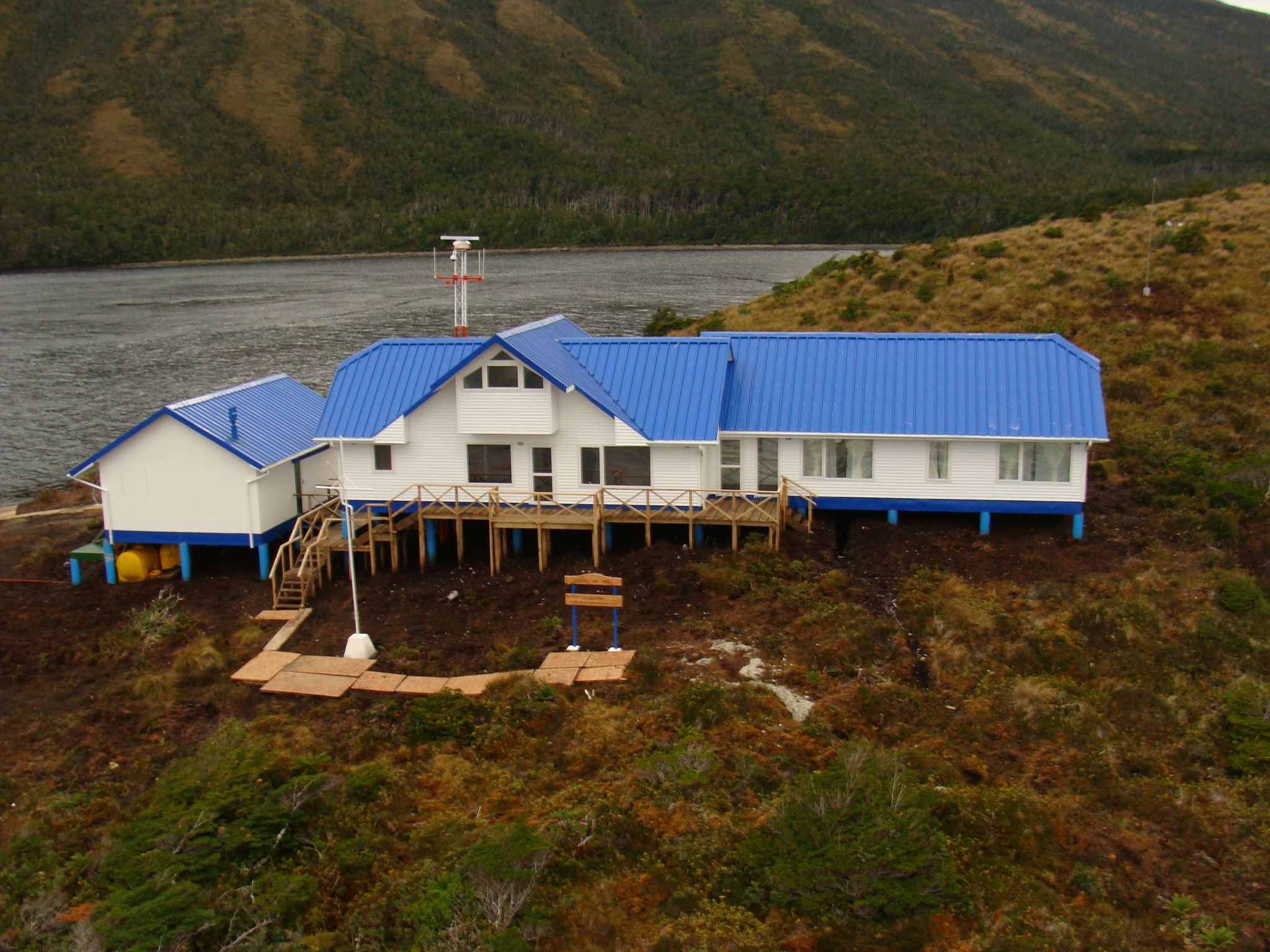 Business Model
Vantem is currently rolling out its cost-efficient, rapid building technology in South American countries, where traditional brick and concrete construction methods dominate and labor costs are relatively high, including Uruguay, Brazil, Bolivia, Chile, Colombia, and the Caribbean.
In our target markets, we sell panels and kits to construction companies and aim to structure 50/50 joint ventures with strong local partners that bring "local know how and know who". We carefully choose joint venture partners based on the strength of their relationships in the local community and business synergies.
Vantem has centralized production of our proprietary cement skin at our partner factory in China, ensuring consistency, quality, and control over the supply chain. Final assembly of the panels can be done at our factory in China or in our local markets, depending on cost considerations.
Vantem seeks to establish panel factories within local markets, ensuring rapid delivery and competitive costs. Vantem's factories are automated with high output capacity. In addition, our factories can be mobile, transported from job site to job site, significantly reducing transportation costs from the factory to the construction site. By manufacturing components in factory settings, we are able to produce buildings year-around regardless of weather conditions. The controlled factory process further ensures quality and exacting standards. For the foreseeable future, we plan to continue to produce our proprietary cement skin in China and ship to our local factories.
The global construction market was $10.8T in 2017 and is expected to reach $12.9T by 2022.
- Global Data
Competitive Landscape
Our target market is highly fragmented. We compete mainly with local brick and cement companies.
Use of Proceeds:
We plan to use proceeds of the offering as follows:
40% for inventory to meet increased sales
40% to finance receivables
20% to implement a new production line in Uruguay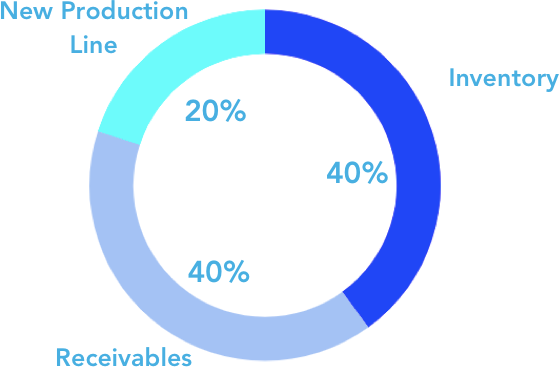 Team
Vantem's team has robust experience in construction and global manufacturing. The Company is guided by an experienced board of directors including: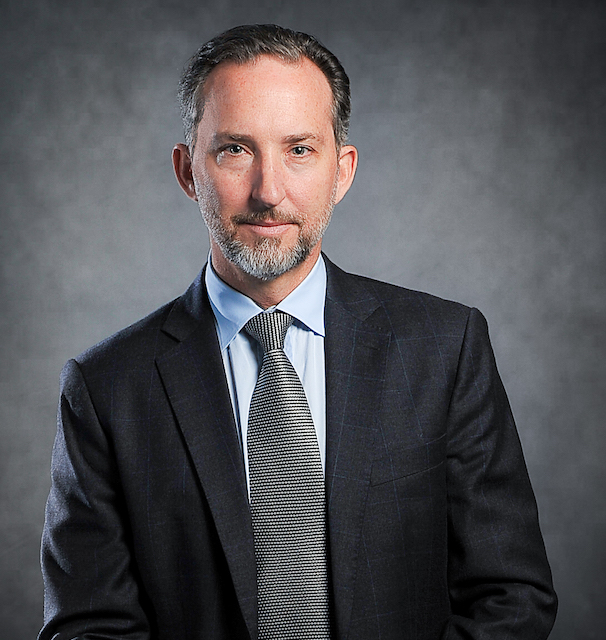 Chris Anderson
CEO of Vantem Global
Chris is the Co-founder and CEO of Vantem Global, heading the team that developed the Vantem system and pioneered its implementation. Prior to this, he co-founded and headed for 20 years an international construction material and wood products manufacturing business, which grew to 1,600 employees with operations in 6 countries.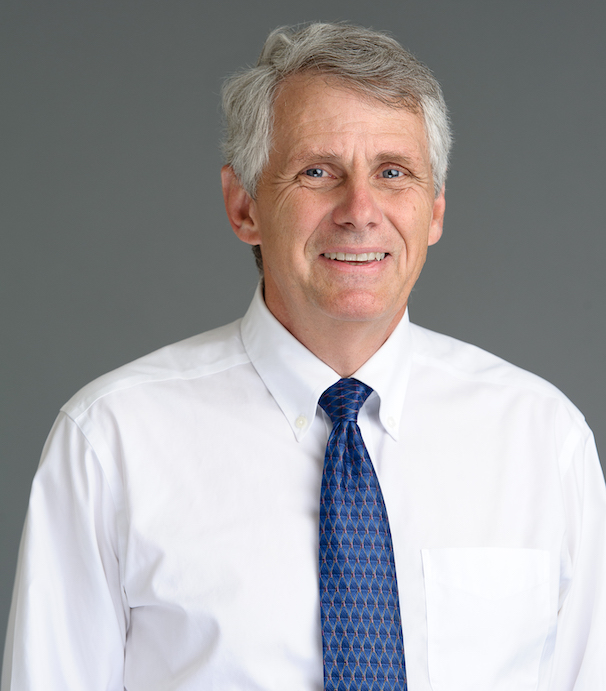 John Preston
Board Member
John is the former Director of Technology Development (and Licensing) at MIT where he was responsible for the commercialization of MIT-developed technologies. In that capacity, he oversaw activities that led to the creation of hundreds of new technology-based companies as well as the negotiation of thousands of licenses with existing companies. John's primary expertise is in energy, environment, technology, and entrepreneurship.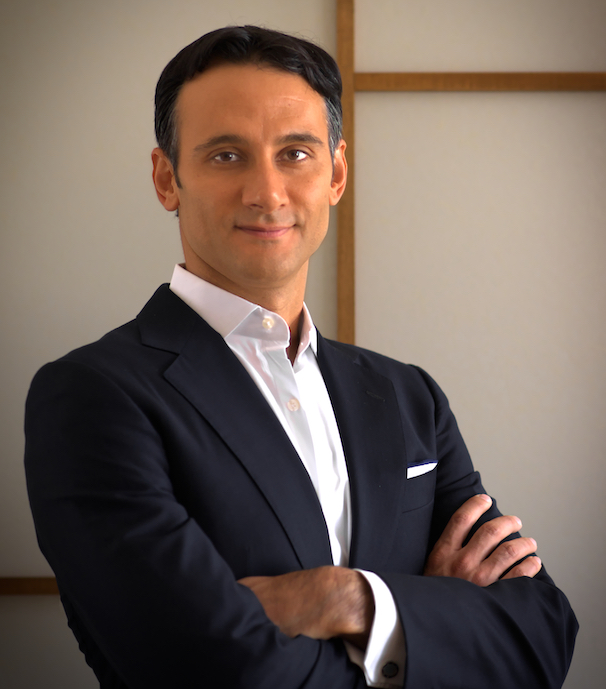 Shad Azimi
Board Member
Shad is a Managing Partner and the Founder of Vanterra Capital LLC, a global private equity firm that manages assets for a diverse investor base of ultra-high net worth partners and leading institutions. Shad has over 18 years of global private equity investment experience. Prior to founding Vanterra Capital, he was a Principal at NYL Capital, an Associate at Lightyear Capital, and an Associate in the private equity group of UBS/PaineWebber.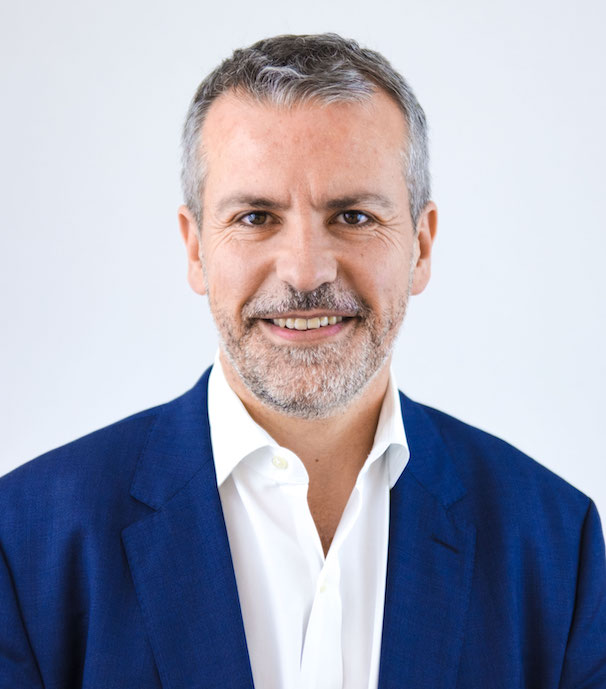 Roger Berry
Board Member
Roger has over 17 years of experience in private equity funds and transactions. He is the Founder of Liberty Global Partners, and former Head of Fund Strategies at Climate Change Capital ($1.6 billion AUM). He has strong global sourcing networks, deep experience in emerging markets, and is an experienced negotiator with strong due diligence skills.
Be a Part of Vantem Global
This is an offering of Unit, under registration exemption 4(a)(6), in Vantem Global, LLC. This offering must raise at least $10,000 by June 11, 2019 at 12:00pm ET. If this offering doesn't reach its target, then your money will be refunded. Vantem Global may issue additional securities to raise up to $500,000, the offering's maximum.
$10,000 minimum
$24,715 raised
If the offering is successful at raising the maximum amount, then the company's implied valuation after the offering (sometimes called its post-money valuation) will be:
10,500,000 units × $1.00 per unit = $10,500,000 implied valuation
Pitch Deck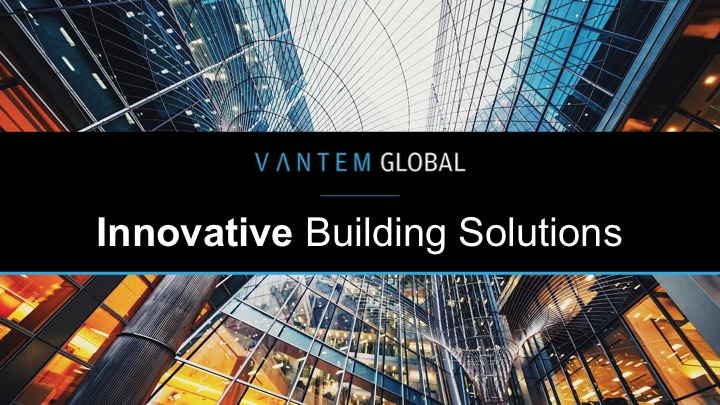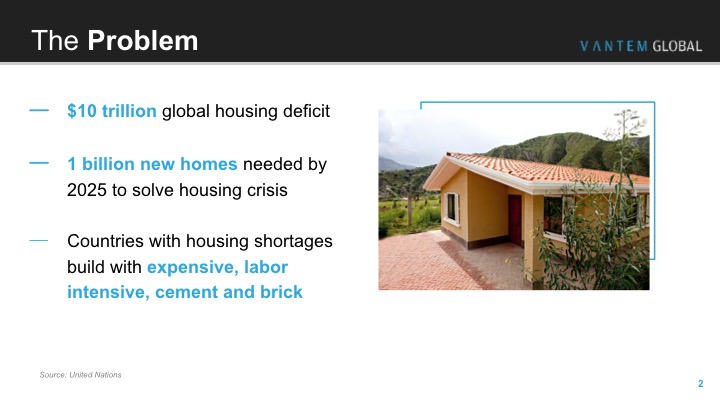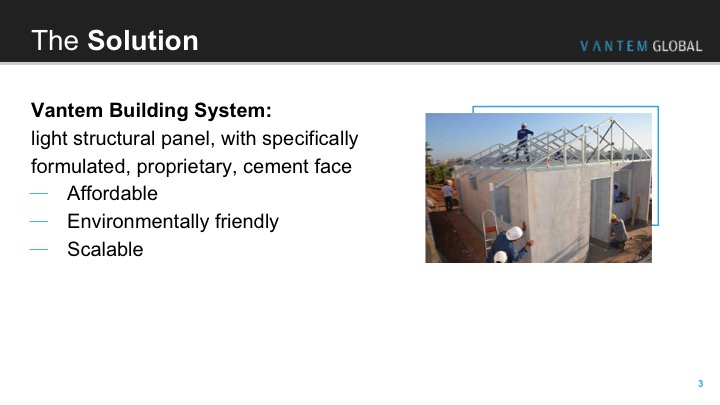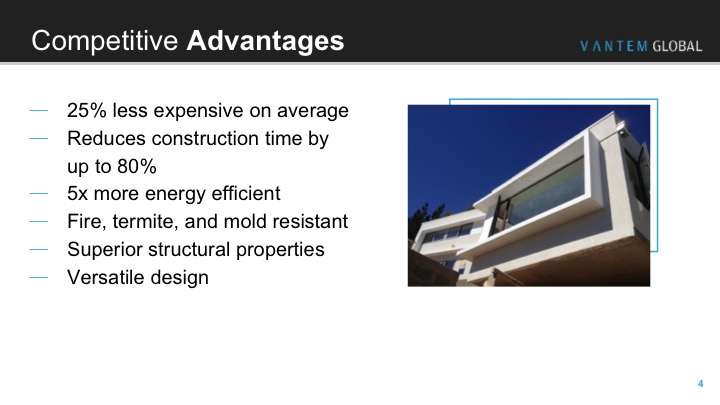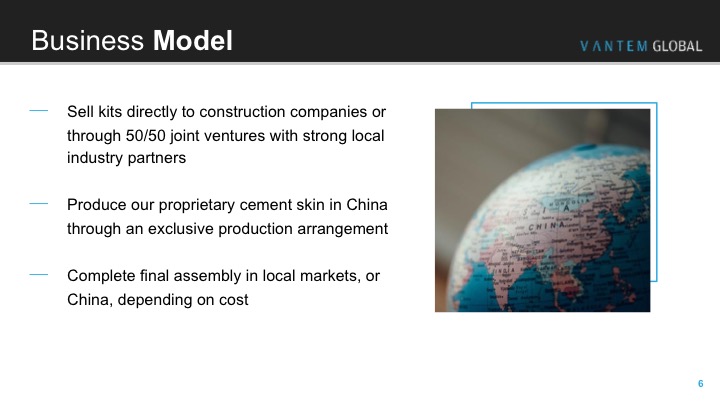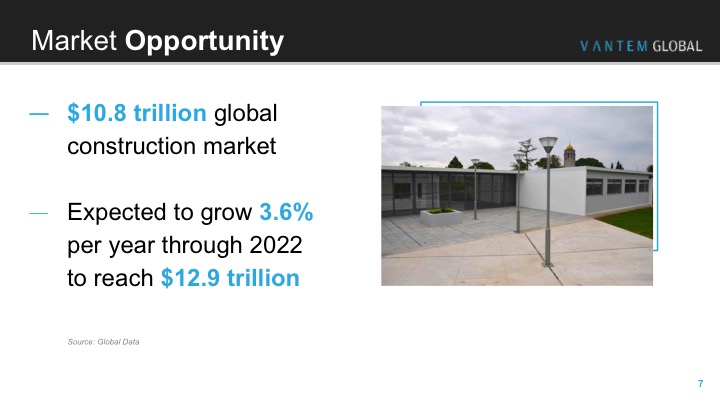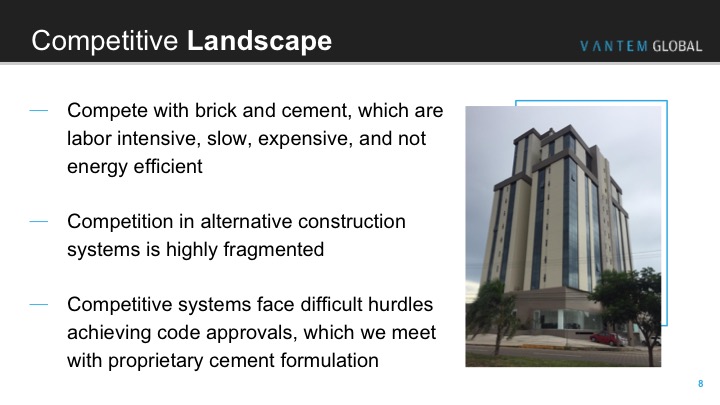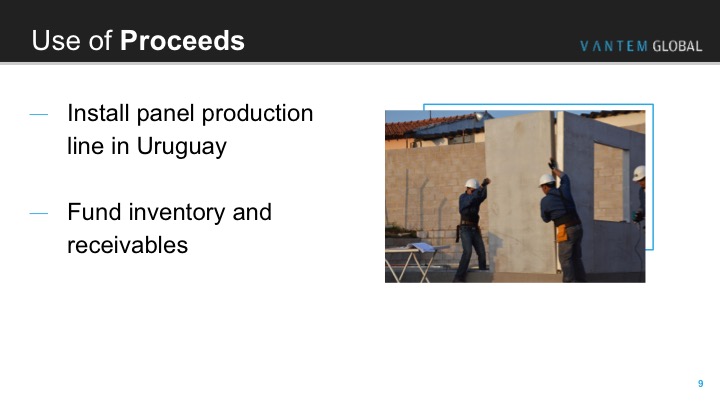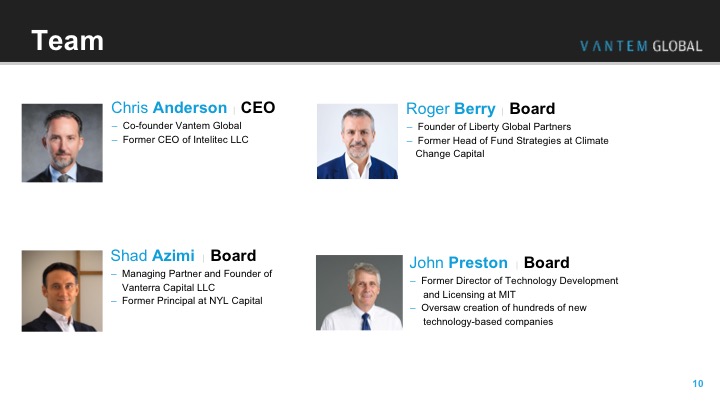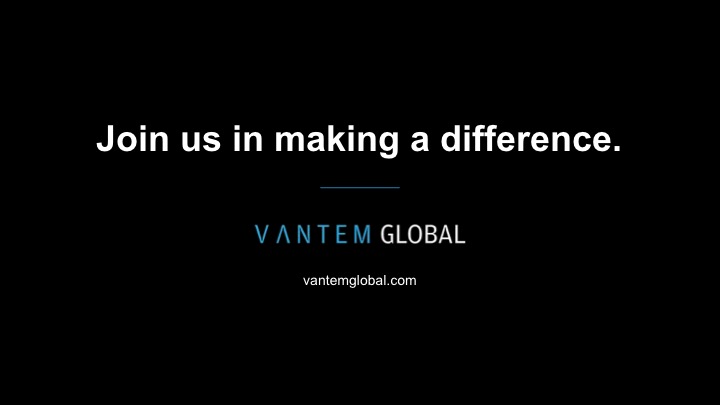 Download
Please join us in making a difference.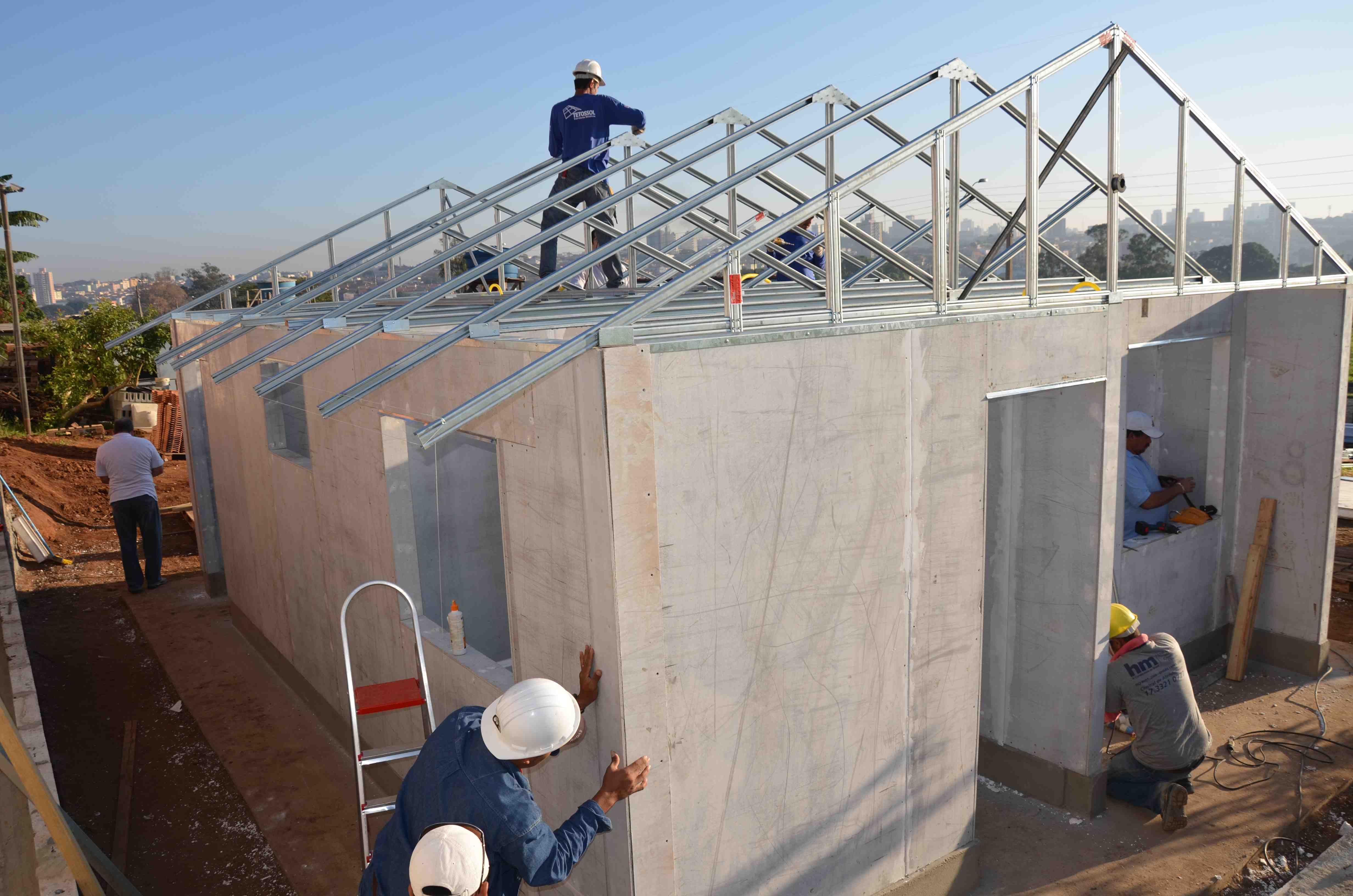 Financials
These financial statements have been reviewed by an independent Certified Public Accountant.
Vantem Global's SEC Filings
The Offering Statement is a formal description of the company and this transaction. It's filed with the SEC to comply with the requirements of exemption 4(a)(6) of the Securities Act of 1933.
Ask Vantem Global a Question
Proofread your comment before submitting: once it's posted, you can't edit or delete it. For the fastest help with the web site, email help@netcapital.com instead of commenting.
Understand the Risks
Be sure to understand the risks of this type of investment. No regulatory body (not the SEC, not any state regulator) has passed upon the merits of or given its approval to the securities, the terms of the offering, or the accuracy or completeness of any offering materials or information posted herein. That's typical for Regulation CF offerings like this one.
Neither Netcapital nor any of its directors, officers, employees, representatives, affiliates, or agents shall have any liability whatsoever arising from any error or incompleteness of fact or opinion in, or lack of care in the preparation or publication of, the materials and communication herein or the terms or valuation of any securities offering.
The information contained herein includes forward-looking statements. These statements relate to future events or to future financial performance, and involve known and unknown risks, uncertainties, and other factors, that may cause actual results to be materially different from any future results, levels of activity, performance, or achievements expressed or implied by these forward-looking statements. You should not place undue reliance on forward-looking statements since they involve known and unknown risks, uncertainties, and other factors, which are, in some cases, beyond the company's control and which could, and likely will, materially affect actual results, levels of activity, performance, or achievements. Any forward-looking statement reflects the current views with respect to future events and is subject to these and other risks, uncertainties, and assumptions relating to operations, results of operations, growth strategy, and liquidity. No obligation exists to publicly update or revise these forward-looking statements for any reason, or to update the reasons actual results could differ materially from those anticipated in these forward-looking statements, even if new information becomes available in the future.