Braidy Industries is transforming the technology of materials science with revolutionary, new metals that are stronger than steel and lighter than stainless.
Please see Events section below for recent offering updates.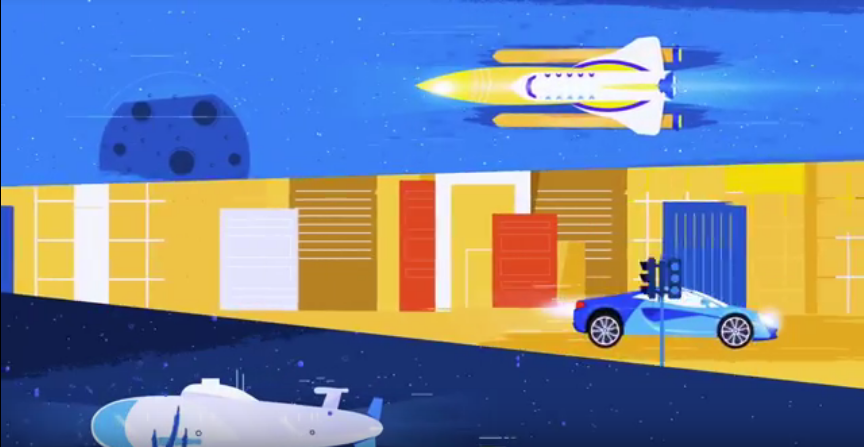 Invest
$108.00 minimum

investment


The Problem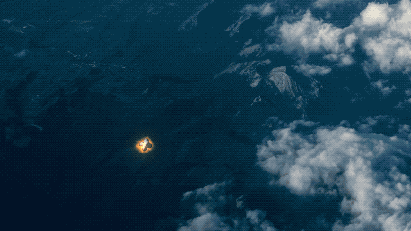 Did you know that it costs more than $20,000 to launch a single pound of material into space? Or that car companies need to cut 270 pounds from the average vehicle by 2025, in order to meet legislated fuel efficiency standards?
Major industries from all over the world have spent years trying to solve the problem of cutting weight from their products, while maintaining strength and integrity. Today, lightweighting is a mega-trend, causing a generational revolution in global transportation, defense, and metals and mining companies. One common solution, for the automotive industry for example, is to substitute light metals like aluminum for heavier metals like steel. However, recent tariffs have caused a significant shortage of aluminum in the North American market, bringing rise to the need for additional supply. And on the next frontier, there is a growing need for even harder, stronger and more heat-resistant replacement materials.
The Solution
Braidy Industries offers multiple solutions to solve the lightweighting problem:
Veloxint - our proprietary, ultra high-strength, next generation metal alloy that is stronger than steel and lighter than stainless, 3x stronger than today's most commonly-used metals
The Braidy Atlas Mill - a state-of-the-art aluminum mill now under construction in Ashland, Kentucky that should allow us to produce sheet aluminum for the automotive industry at a 20-30% discount to peers
Veloxint: The Next Generation of Metals
Developed by a team of MIT scientists, Veloxint is producing some of the strongest metals ever made and provides 2-3x more weight savings than other lightweighting options.

Dr. Christopher Schuh, the Department Head of Materials Science and Engineering at MIT, and the lead inventor of this technology, is widely recognized as one of the world's leading academic metallurgists. He has developed multiple patented metal technologies used in billions of electronics products all over the world.
Veloxint: Competitive Advantages
Veloxint is 2-5x stronger than other commonly-used metals, while offering significant weight and cost savings.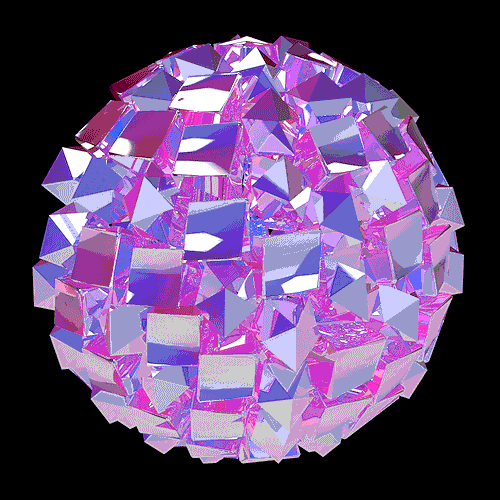 The secret is in its nanocrystalline structure; Veloxint is made up of tiny crystals, much smaller than old-school metals, which allow it to retain strength and hardness even under extreme temperatures. As a result, it can be used in applications where much heavier metals had to be used in the past, such as engine casings, landing gear, and the structural components of space vehicles.
The metal has proven 3D printing capability, and due to its strength and temperature stability, tools made with Veloxint are able to cut 4x faster than other high-end cutting materials. Veloxint's efficient metal injection molding process is also highly scalable. This method is cost-effective, reduces time, temperature and pressure requirements, and allows for high volume production.
Veloxint: Commercial Applications and Strategic Partnerships
We have many customers and strategic partnerships for Veloxint already in place:

Stanley Black & Decker
Stanley Black & Decker, the largest tool company in the world, has a co-development agreement with Veloxint. Veloxint stainless could be used to produce lighter tools that are just as strong as previous models, and more corrosion resistant, while using far less metal. Veloxint Hard Metal, which is under development, could be used for cutting/drilling applications, which will allow for significantly higher cutting speeds.

Desktop Metals
Desktop Metals, the fastest growing 3D printing company in the world, is our partner in advanced manufacturing. We will be using their machines to print parts with Veloxint powder.

Race Car Manufacturers
Leading race car manufacturers are working with Veloxint to make lighter, stronger metal parts that will allow faster speeds and fewer pit stops.

Auto Companies
Auto original equipment manufacturers (OEMs) are working with us to develop Veloxint parts where strength, weight reduction, and the ability to withstand high temperatures are required.

Space Exploration Partners
Our space exploration partners are in discussions with us to lightweight spacecraft with Veloxint metals. By reducing the weight of the structure, they will be able to reduce the launch cost and/or allow an increase in the amount of cargo shipped. Our technology may also enable astronauts to print spare parts in space, as needed.

Military
We are in advanced discussions with U.S. government agencies for use of Veloxint in military applications. These include strengthening vehicle armor and reducing the weight of tanks and ships, which could improve fuel range and increase the amount of ammunition they can carry, while Veloxint 3D printing could allow spare parts to be created in remote locations.
Braidy Atlas: Greenfield Aluminum Mill
In addition to producing Veloxint metals, Braidy Industries is also building an aluminum mill - Braidy Atlas - from the ground up, that will take full advantage of the latest available technological advancements and process efficiencies. No other aluminum mill in the US has done this for 35 years. Phase 1 of the Braidy Atlas mill will target the rapidly growing demand from the automotive industries for lightweight exposed sheet and structural plate aluminum.
200% of the mill's capacity for the next seven years has been reserved by top worldwide automotive and aerospace OEMs.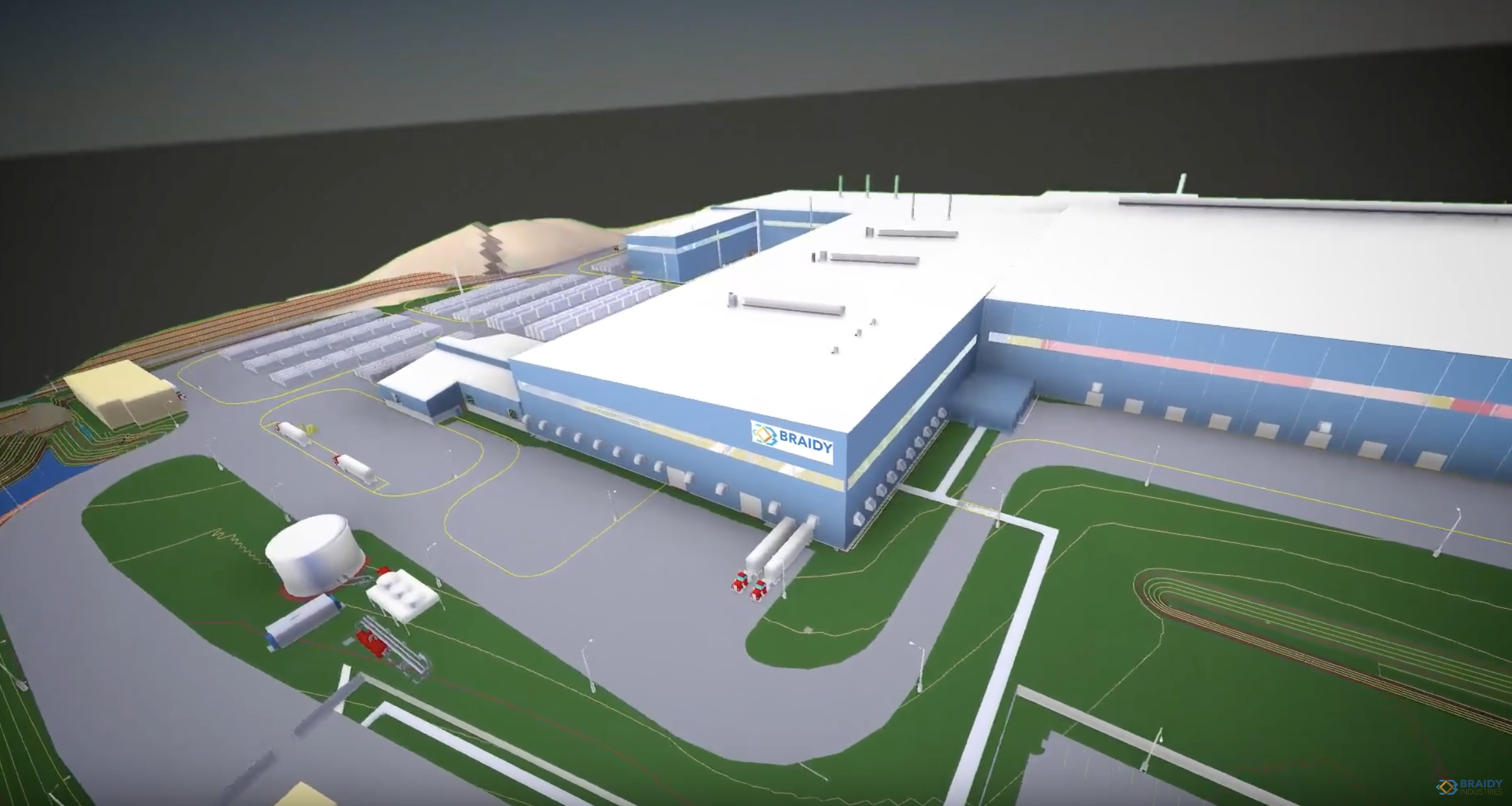 Braidy Atlas Mill: Competitive Advantages
Location
The mill is currently under construction in Ashland, Kentucky, which is located near major auto manufacturers. This location provides perfect logistics for same day closed-loop recycling, with direct access to rail, land, and water transportation.
Economic Incentives
The Commonwealth of Kentucky provided significant economic incentives and invested $15 million in Braidy's Series A round of financing, with unanimous legislative approval. The company also received a favorable, fixed power rate from Kentucky Power, which is up to 50% lower than that paid by competitors.
Cost Advantage
Unlike peers, we believe our mill will operate at the highest available level of efficiency and will have low maintenance capex, no environmental or pension legacy costs, and little overhead.
We expect that the combination of the above factors will allow us to produce high quality aluminum sheet at roughly half the cost of most of the competitors in the United States, Europe, or Asia.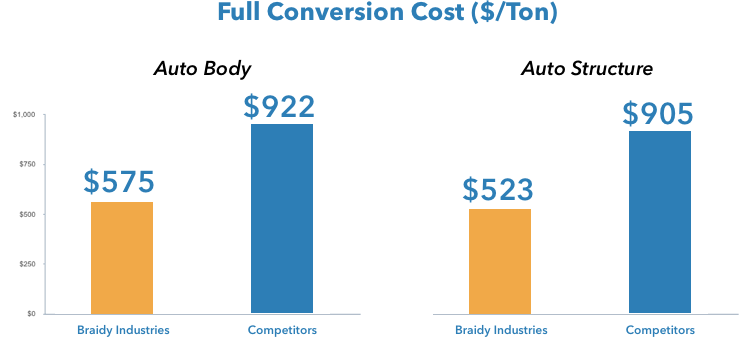 We believe that this advantage will allow us to enter the aluminum sheet market as the lowest cost producer by a wide margin and will enable us to offer an immediate price discount to customers. This has been independently verified by CRU, a leading aluminum research firm. As a result, demand for the company's product has been strong, and 200% of the mill's capacity for the next seven years has been reserved under non-binding MOUs by top automotive OEMs, prior to construction.
Technology
Our state-of-the-art technology will allow us to achieve maximum efficiency in man hours per ton. We will also be able to provide the widest transportation-grade aluminum sheet produced in North America.
Rebuilding Appalachia with Technology
We are proud to be helping rebuild the Appalachian economy with good, long-term, high-paying jobs. Working closely with local, state, and federal governments, and trade groups, we plan to help revitalize coal country, drawing on its large pool of skilled labor to build and operate our greenfield manufacturing facility. The region has an abundance of highly skilled labor, particularly metal working families, and applications have been pouring in; almost 7,000 people have already applied for 550 positions at the company.
"Along with Governor Bevin and other prominent regional stakeholders, Braidy Industries is determined to rebuild Eastern Kentucky based on new economic opportunities. Advanced manufacturing is pivotal in that effort, and our new factory will be Ground Zero for transforming the region." - Craig Bouchard, CEO
The Commonwealth of Kentucky has welcomed us with open arms. With the legislature voting 128 to 0 to invest in Braidy, Kentucky is now our second largest shareholder. We have also received all necessary local, state and federal environmental construction-related permits, and our locations in Boyd and Greenup Counties were designated by the Governor as Opportunity Zones, potentially qualifying for 50-100% reductions in capital gains tax.
Join us in our efforts to return Eastern Kentucky to a place of prominence in American manufacturing, while building a long-lasting pillar of the local economy.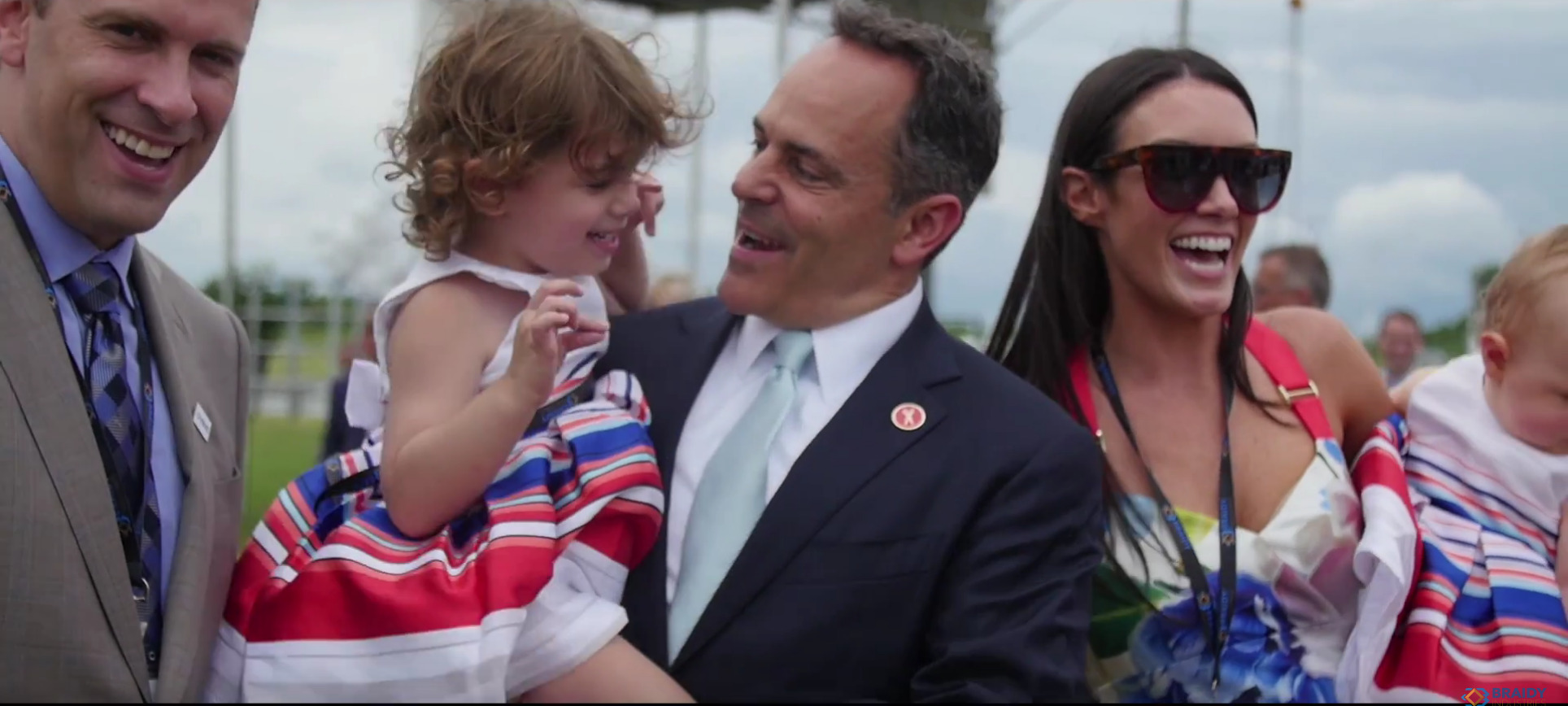 Market Opportunity
A major Wall St. brokerage firm predicts that by 2020, the demand for aluminum sheet will outstrip supply by almost one million tons, driven by the global lightweighting trend. Braidy Atlas intends to produce more mills in the future to address this need. In addition, we believe that the total market opportunity for Veloxint metals alone exceeds $340 billion. Of that number, the auto lightweighting market represents $230 billion, as OEMs replace as many parts as possible with lighter and stronger metals in order to achieve fuel and emissions standards. We expect the non-automotive advanced manufacturing market, which includes 3D printing and metal injection molding, to be greater than $100 billion, while cutting and wear surfaces should exceed $16 billion.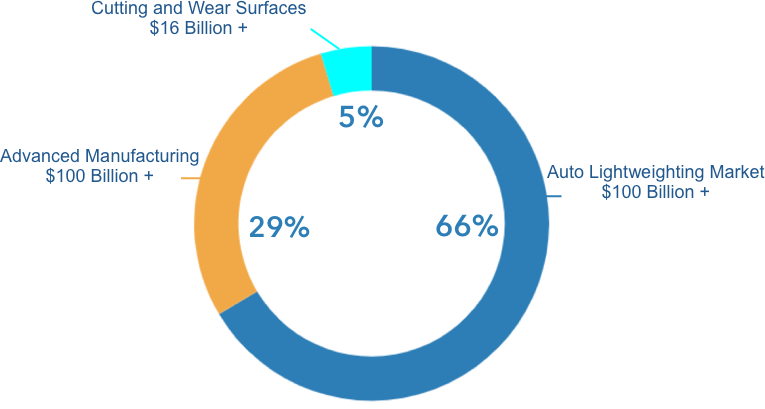 Business Model
Braidy Industries will generate revenue from the sale of Veloxint parts, Veloxint powder, and aluminum sheet from Braidy Atlas.
Revenue Sources:
Sale of aluminum sheet to the automotive industry
Sale of metal injection molded parts to tool companies, aircraft manufacturers, auto companies, military, and space exploration partners
Sale of powder for 3D printing to military and aerospace companies
Success to Date
Braidy Industries has completed many significant milestones, including our recent Series B round of financing.
March 2017: First round of equity raised
July 2017: Reached 180% reservation of Phase I mill capacity
February 2018: $75 million Series B raised
February 2018: Acquired Veloxint
March 2018: Finalist in four categories of Platts Global Metals Awards
April 2018: Veloxint wins Bronze Edison Award for Space Technology
May 2018: Veloxint wins S&P Global Platts Metals Breakthrough Solution of the Year Award
June 2018: Groundbreaking of Braidy Altas aluminum mill
June 2018: Reached agreement to acquire NanoAI (leader in high strength aluminum alloys)
September 2018: Closed NanoAI acquisition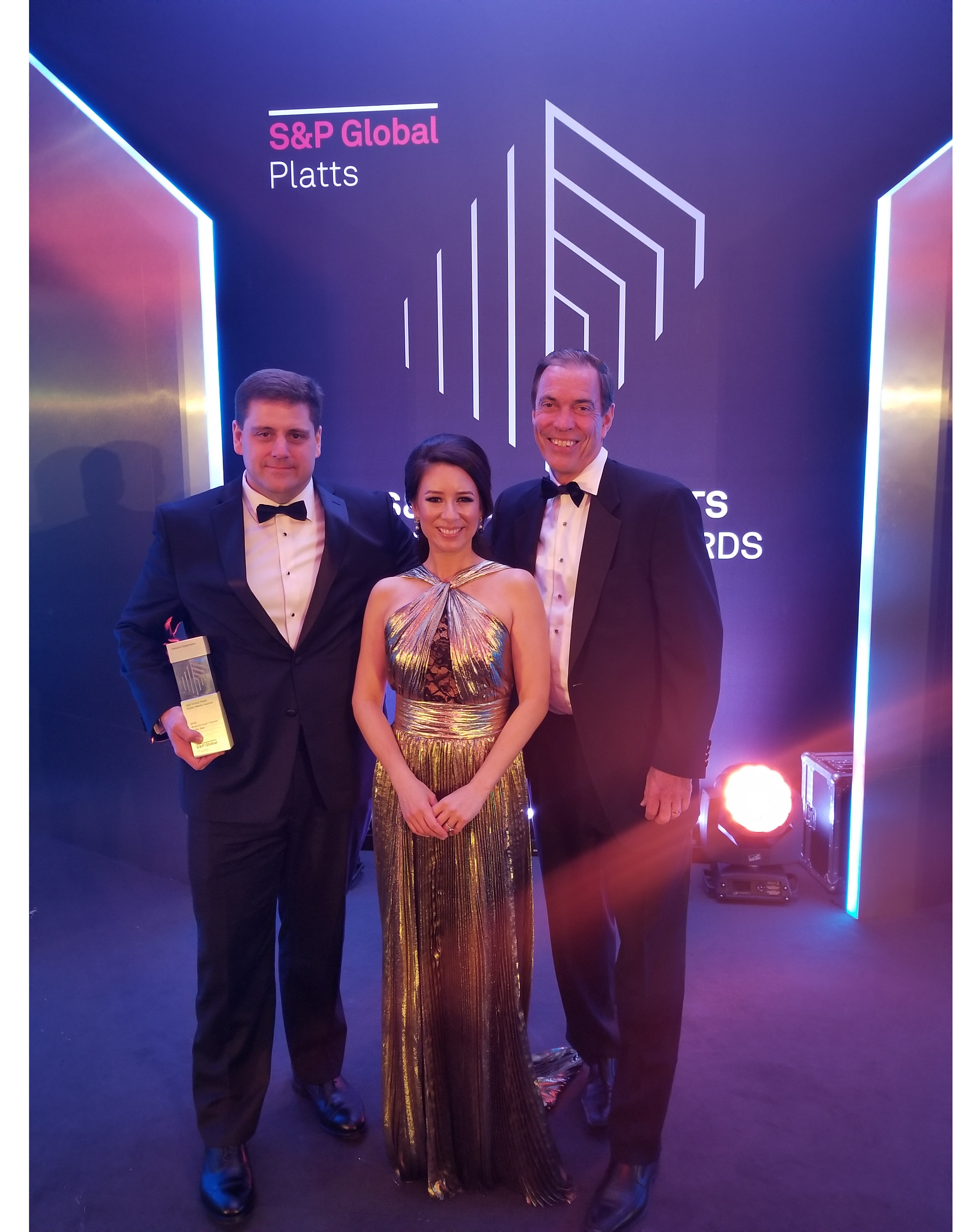 Press Highlights:
Events
Watch Braidy Industries' Investor Event featuring Craig Bouchard, Chairman & CEO, and Alan Lund, CEO of Veloxint.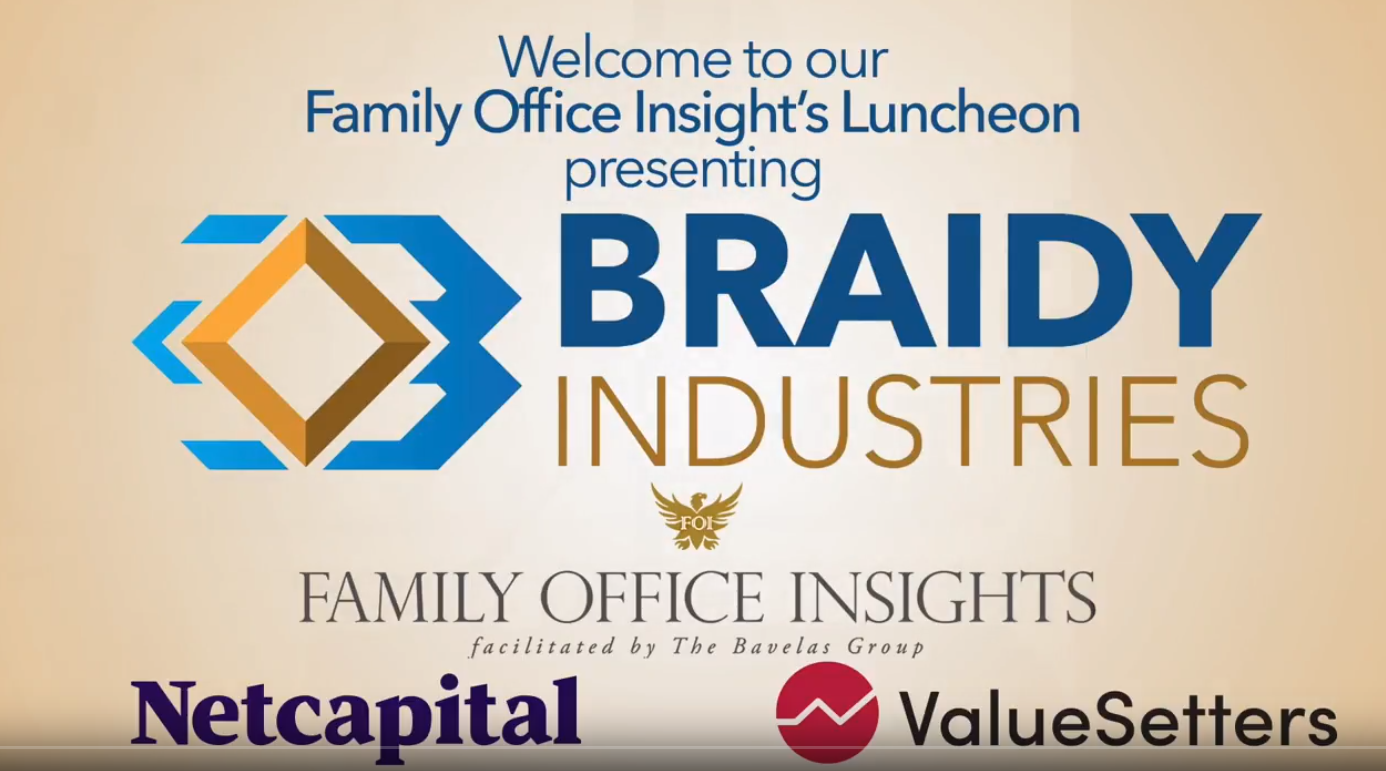 Click here to read Braidy Industries' offering update March 28, 2019.
Click here to read Braidy Industries' offering update January 23, 2019.
Click here to read Braidy Industries' offering update December 31, 2018.
Click here to read Braidy Industries' offering update December 28, 2018.
Click here to read Braidy Industries' offering update November 12, 2018.
Use of Proceeds
Net proceeds will be applied toward the construction, outfitting and development of the Braidy Atlas mill.
Team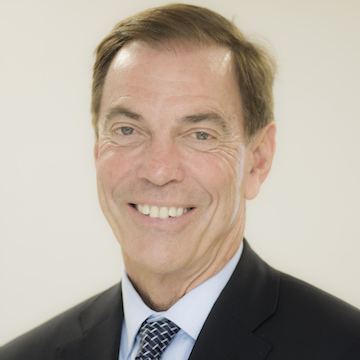 Craig Bouchard
Craig Bouchard, Chairman and Chief Executive Officer, is a strategist and industrialist who built three billion-dollar revenue companies within the past decade. Mr. Bouchard is a noted expert on Lean/Six-Sigma and capital allocation, and is a New York Times bestselling author of "The Caterpillar Way."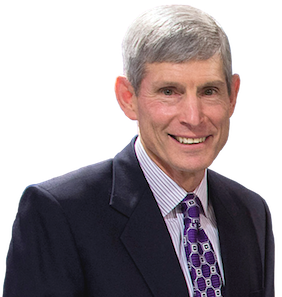 Ret. General Norty Schwartz
Ret. General Norty Schwartz served as the 19th Chief of Staff of the United States Air Force, serving as a member of the Joint Chiefs of Staff, leading Air, Space and Cyber for the Department of Defense. As Commander of the United States Transportation Command, General Schwartz led the Defense Transportation System, with strategic oversight of all logistics operations including Operations Enduring Freedom and Iraqi Freedom. General Schwartz is currently the President and CEO of Business Executives for National Security (BENS) and serves as an independent director for CAE, USA and Wesco Aircraft Holdings.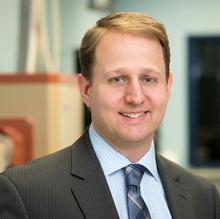 Dr. Christopher Schuh
Dr. Christopher Schuh is the Head of the Department of Materials Science and Engineering at MIT. Dr. Schuh's research is focused on the optimization of mechanical properties in metals, forming the basis of numerous metallurgical companies, including Xtalic Corporation which produces coatings on over 10 billion components used in both enterprise and mobile electronics. Dr. Schuh is also involved in Desktop Metal, which provides a lower-cost option for metal additive manufacturing via its proprietary 3D metal printers.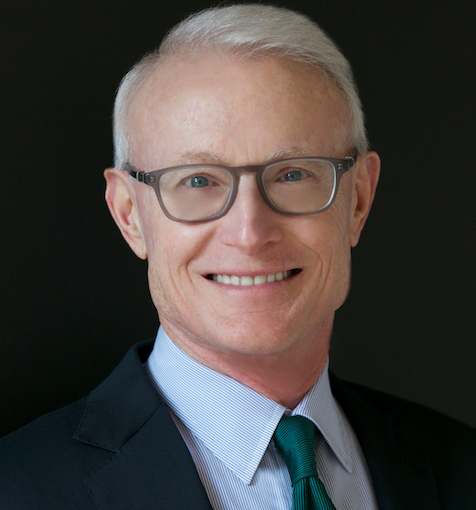 Dr. Michael E. Porter
Dr. Michael E. Porter is a world-renowned economist, and a frequently cited scholar in economics and business. He leads Harvard University's Institute for Strategy & Competitiveness and is a long-serving professor at the Harvard Business School. Dr. Porter is the recipient of numerous awards and honors for his contributions to global economic theory, including the Lifetime Achievement Award from the U.S. Department of Commerce for his contributions to economic development and is the author of nineteen books, including the business classic Competitive Advantage. He has served on several Fortune 500 public boards and has played an active role in U.S. economic policy at the federal and state levels.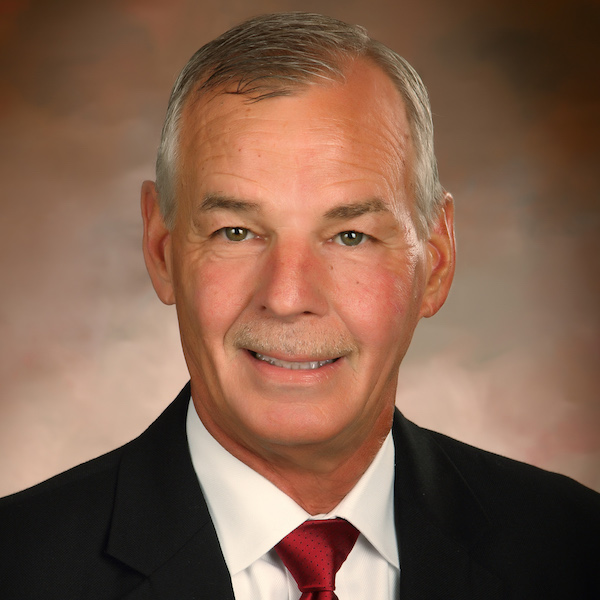 Charles Price
Charles Price is an entrepreneur, industrialist, and President and CEO of Louisville, Kentucky based Charah Solutions. Mr. Price has over 35 years of experience in the construction and industrial industries within the State of Kentucky and beyond. Mr. Price also serves as the Chairman of the Board of Directors of the American Coal Ash Association.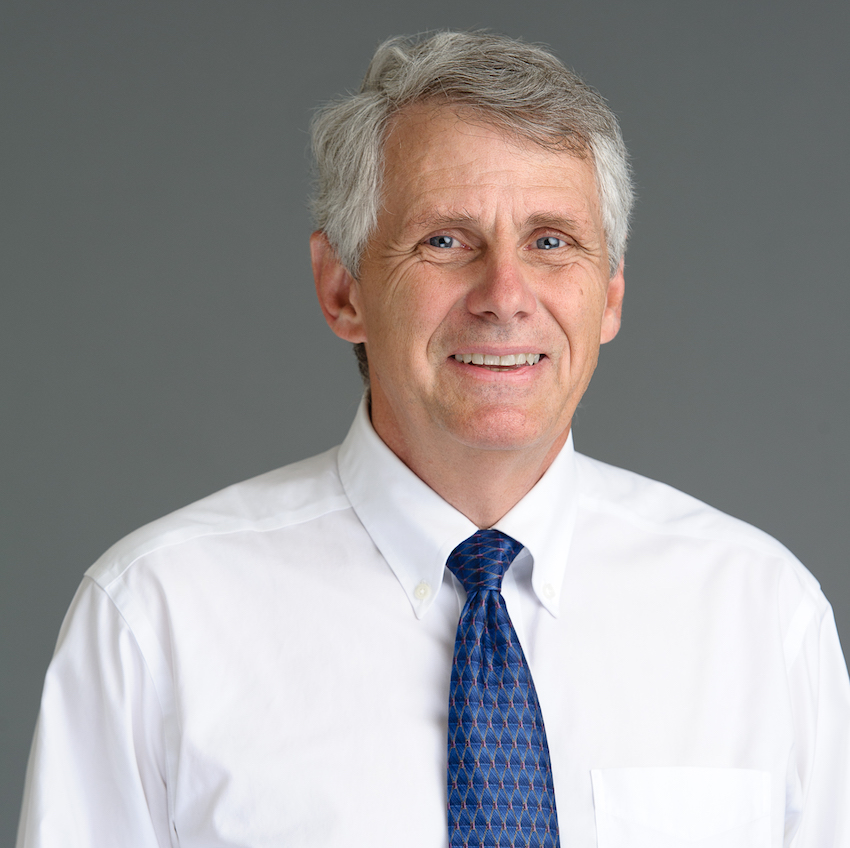 John Preston
John Preston is the former Director of Technology Development (and Licensing) at MIT where he was responsible for the commercialization of MIT-developed technologies. In Mr. Preston's capacity, he oversaw activities that led to the creation of hundreds of new technology-based companies as well as the negotiation of thousands of licenses with existing companies. Mr. Preston was awarded the rank of "Knight of the Order of National Merit of France" by French President Mitterrand and the "Hammer Award for Reinventing Government" by Vice President Gore. He chaired President George H. W. Bush's conference announcing the President's technology initiative and has previously served as a Board Advisor to Mars Incorporated.
Be a Part of Braidy Industries
This is a side-by-side offering of Common Stock, under registration exemptions 4(a)(6) and 506(c), in Braidy Industries, Inc.. Up to $1,069,992.00 may be raised under the 4(a)(6) exemption. Netcapital will determine which exemption applies to your investment and notify you before you complete your investment.
The amount raised under the two exemptions must total at least $10,008 by June 15, 2019 at 6:59pm ET. If the total doesn't reach its target, then your money will be refunded. Braidy Industries may issue additional securities to raise up to $401,070,006, the offering's maximum.
$10,008 minimum
$13,343,202 raised
If the side-by-side offering is successful at raising the maximum amount, then the company's implied valuation after the offering (sometimes called its post-money valuation) will be:
41,368,597 shares × $18.00 per share = $744,634,746 implied valuation
As disclosed in its November 2018 offering update, Braidy Industries has since raised the offering's maximum to approximately $501 million.
Pitch Deck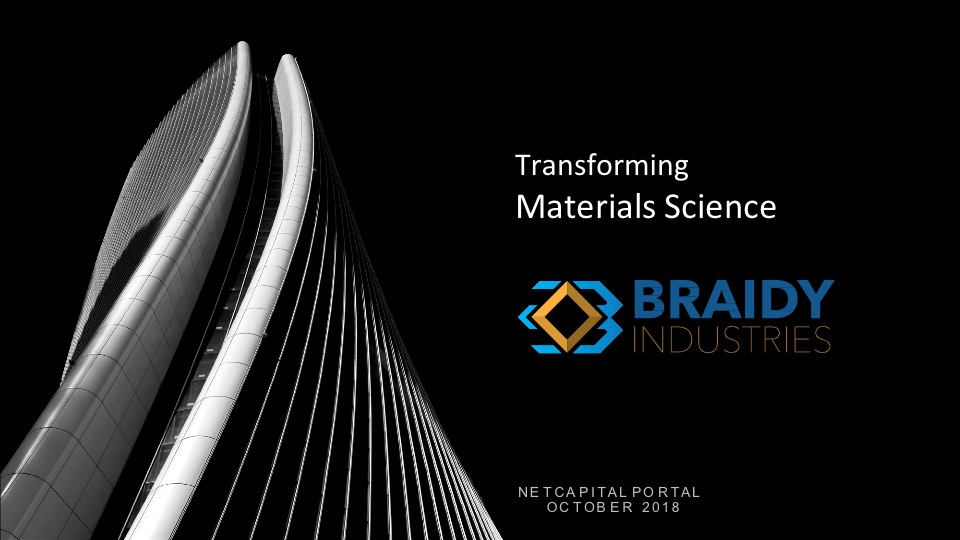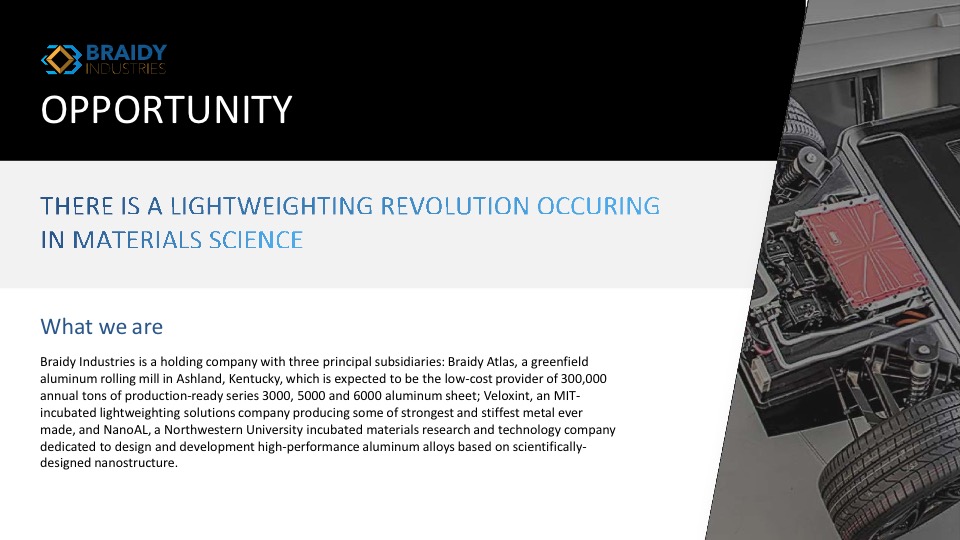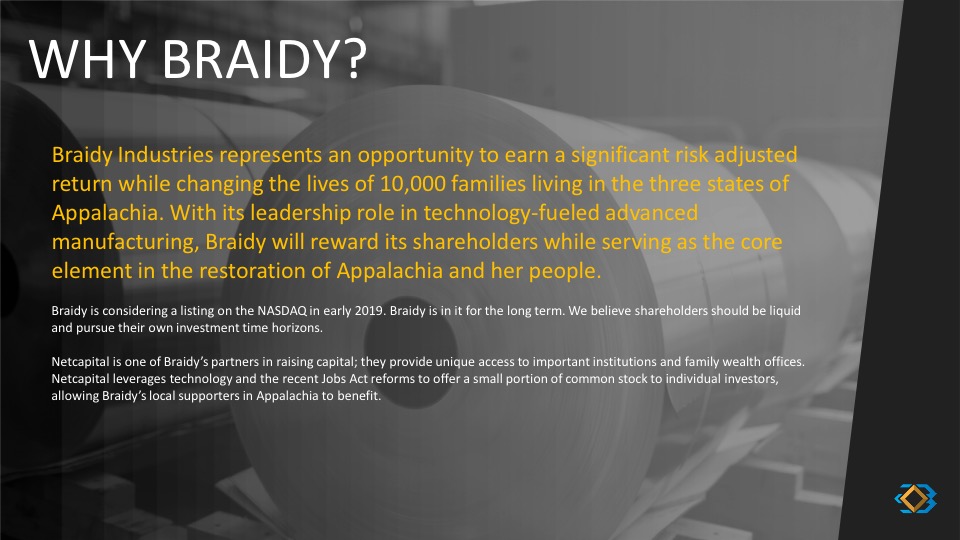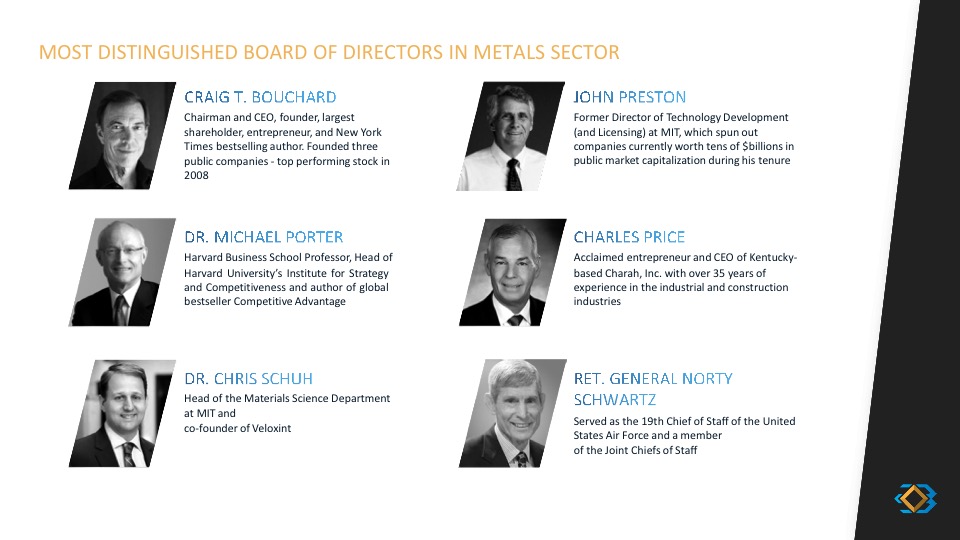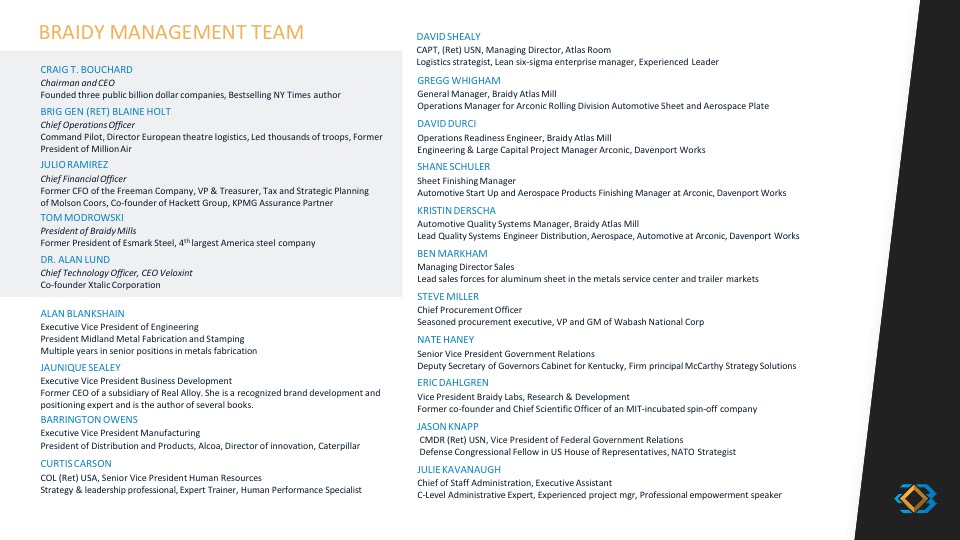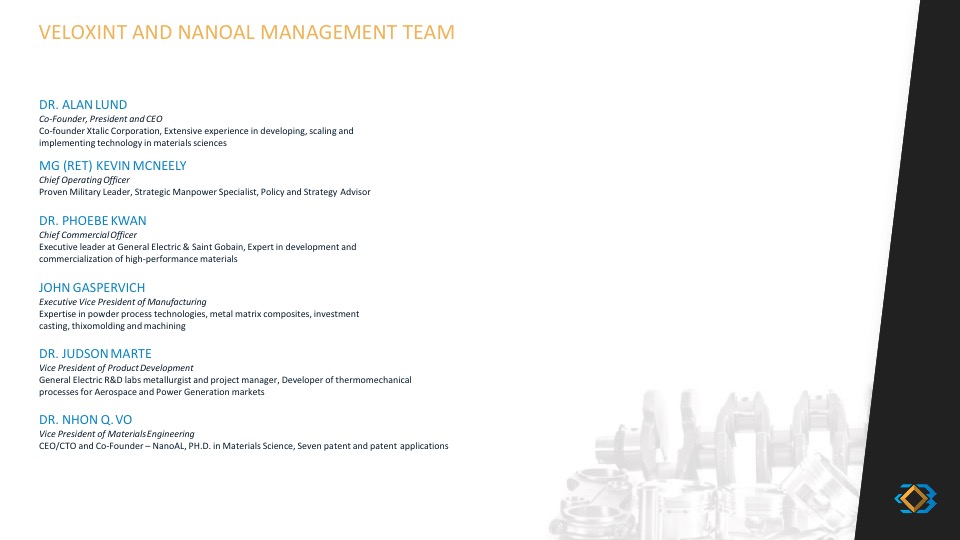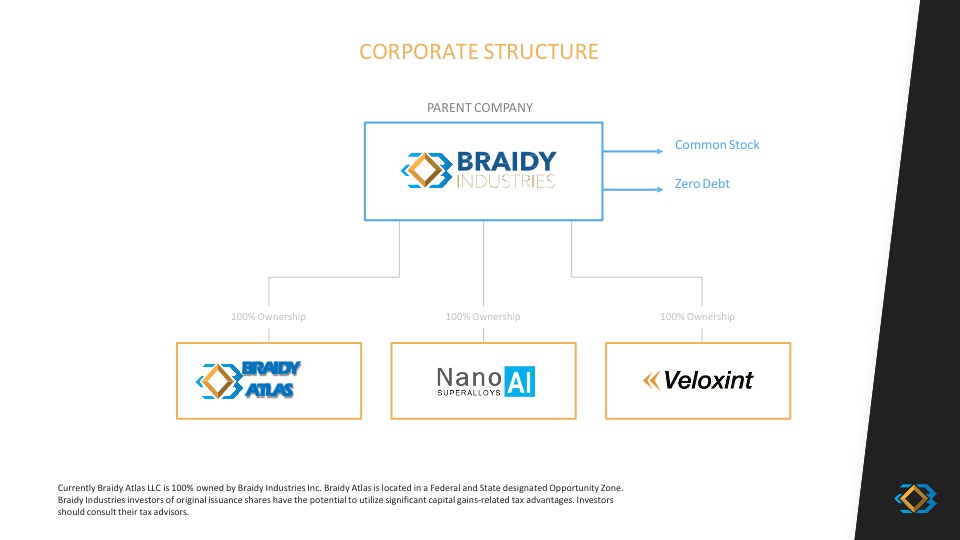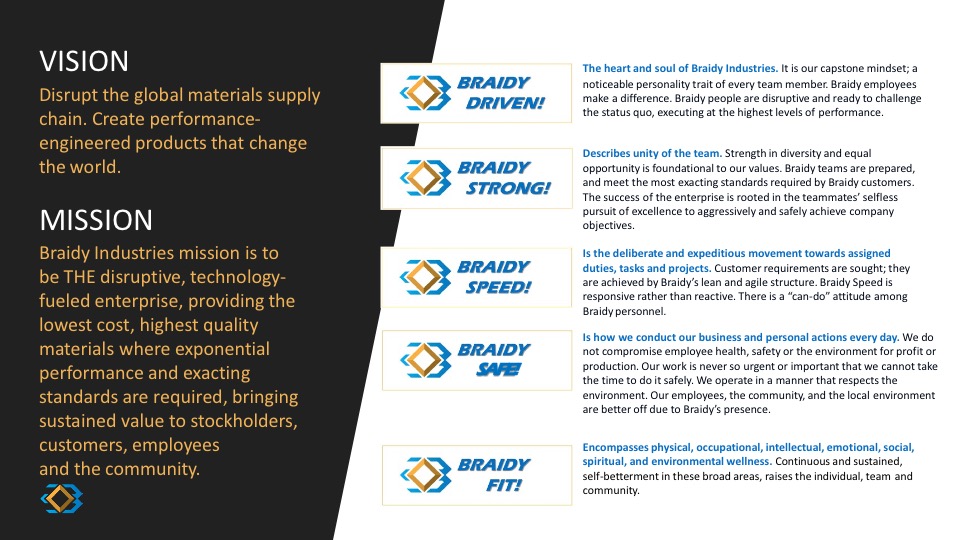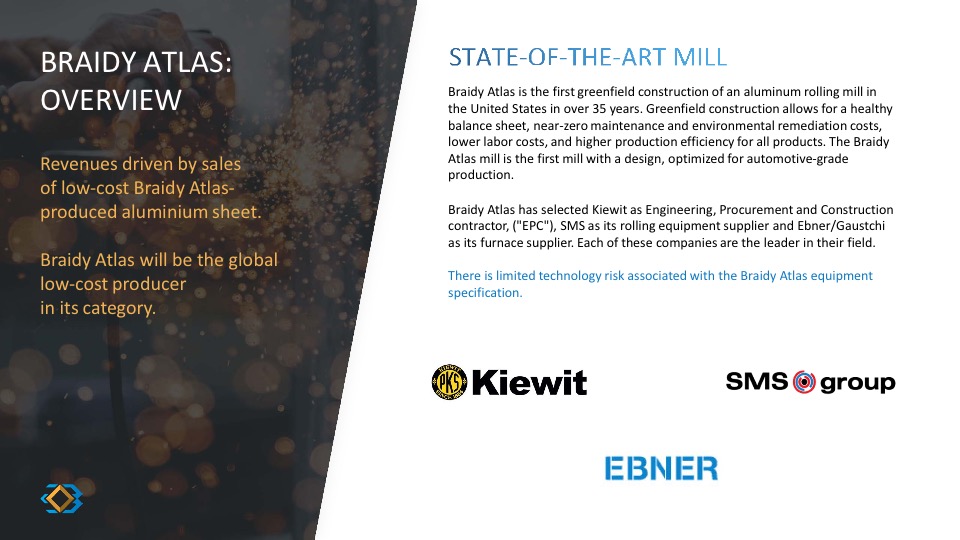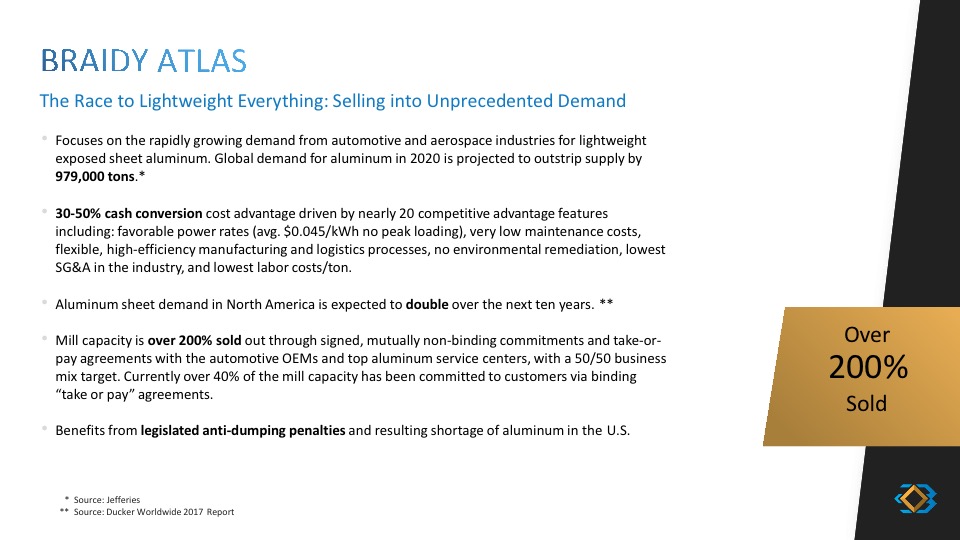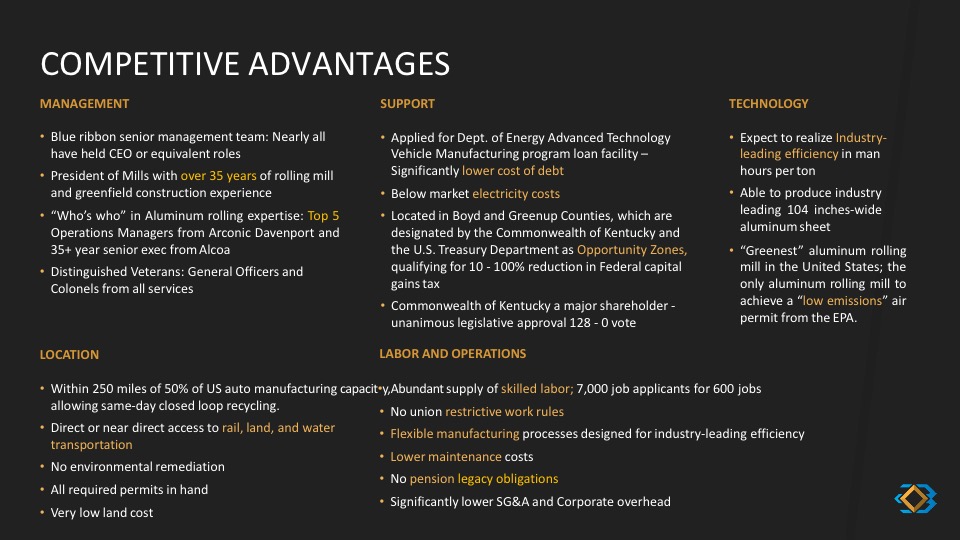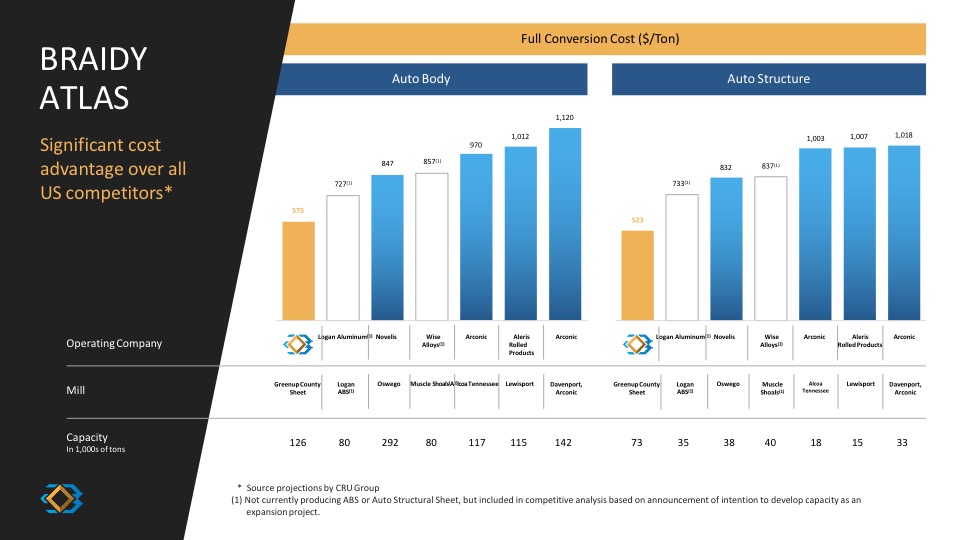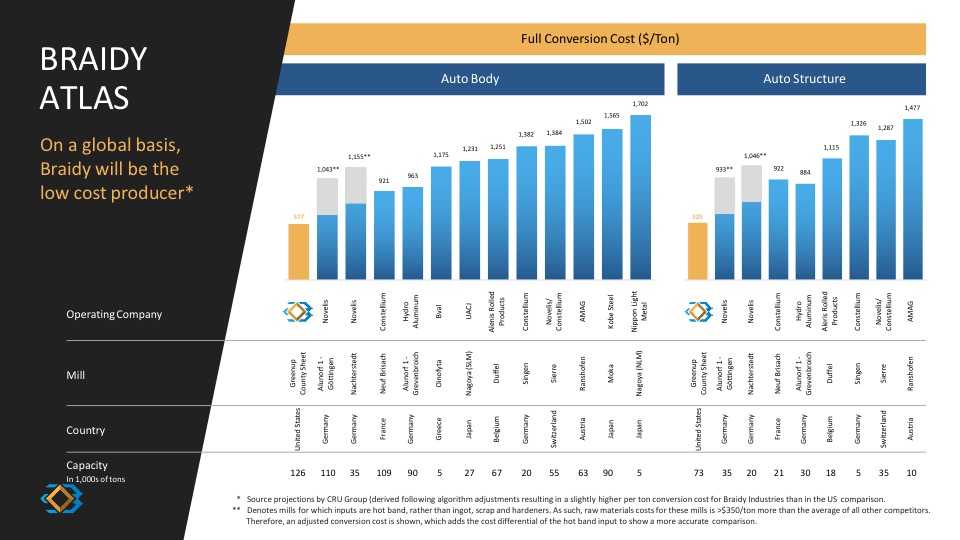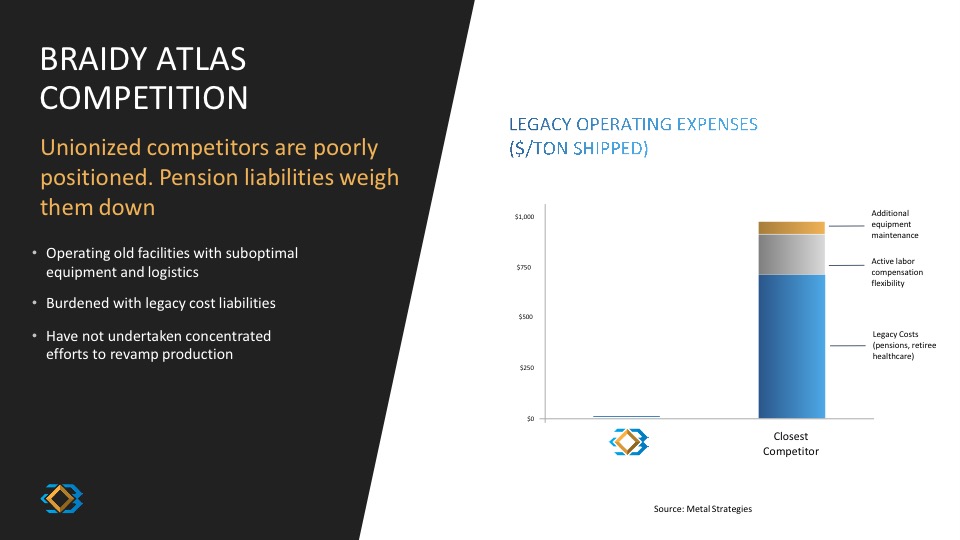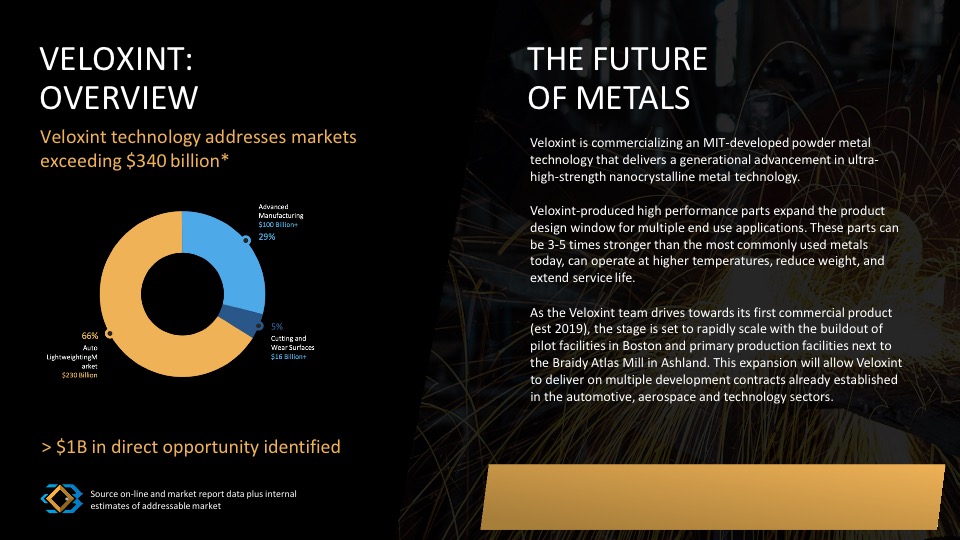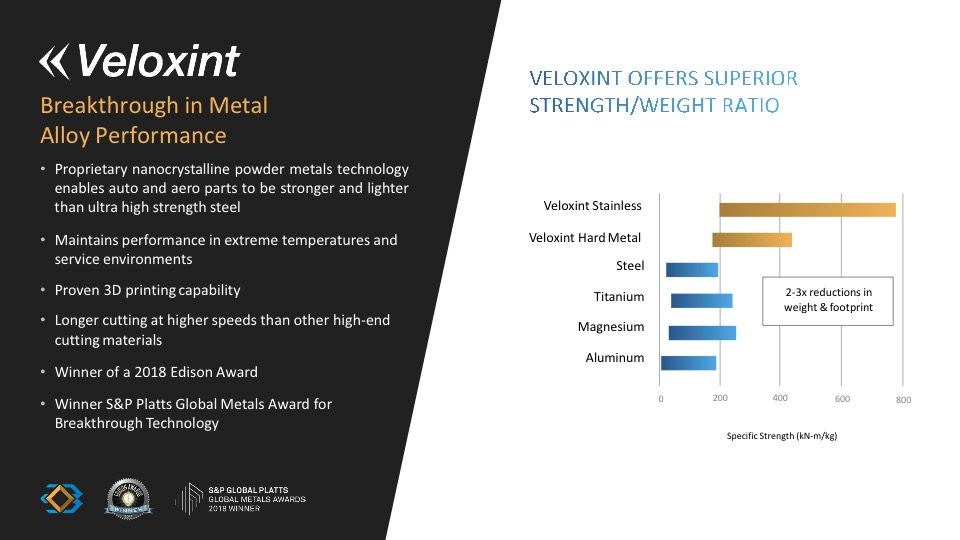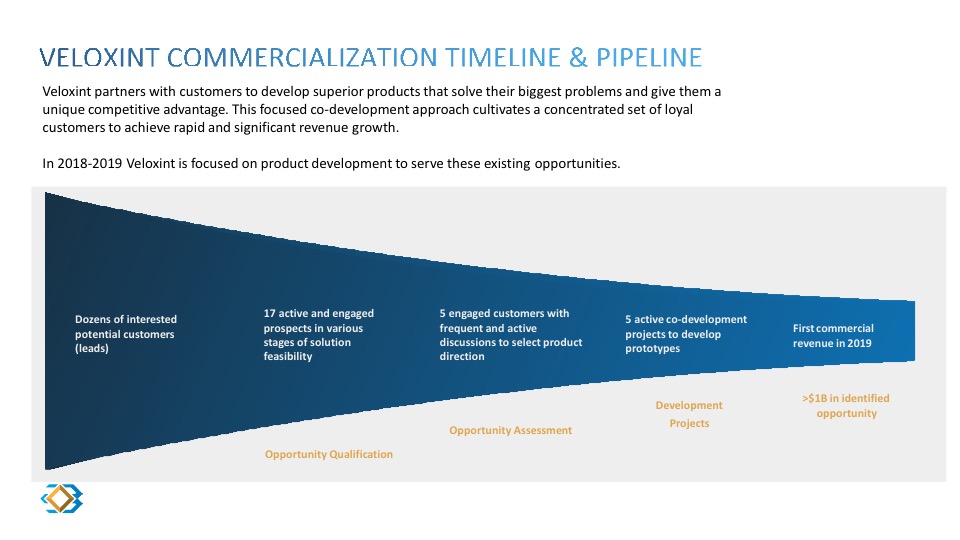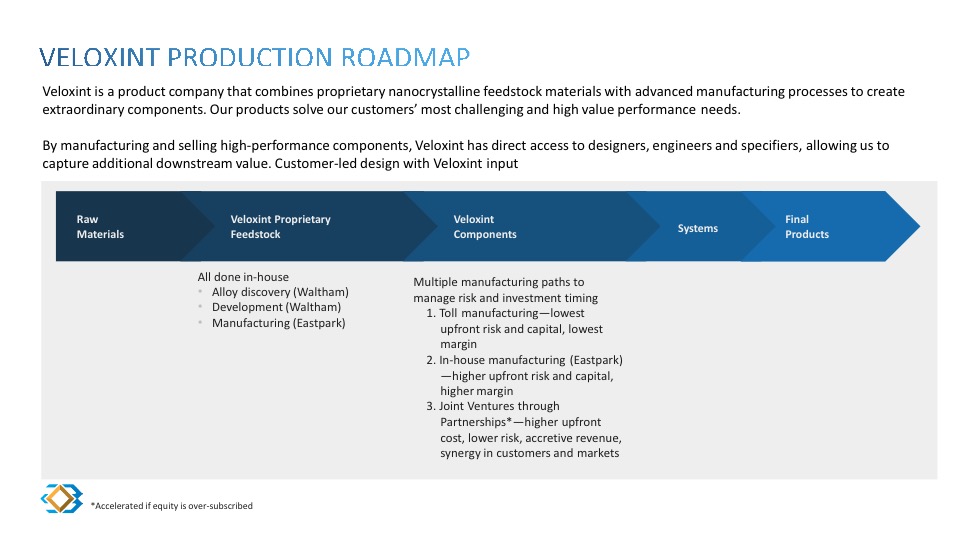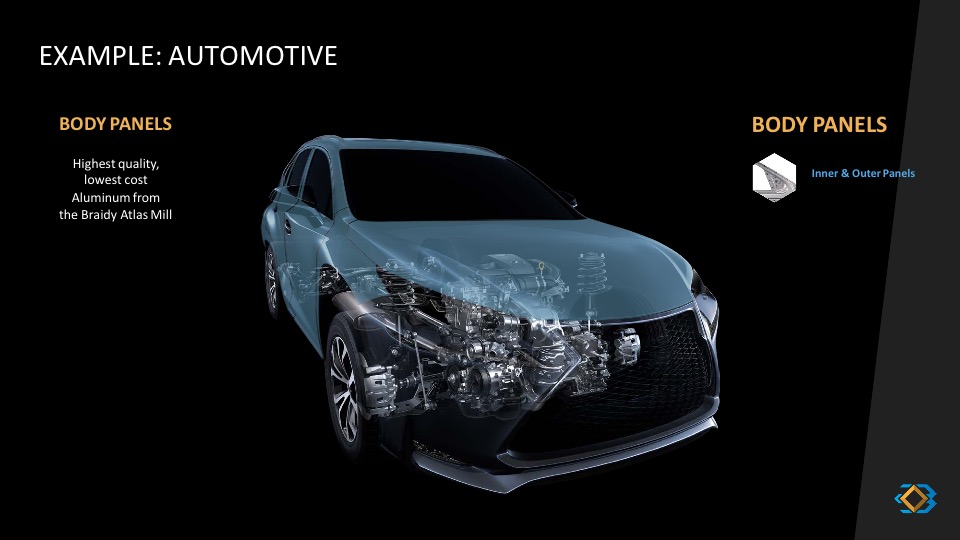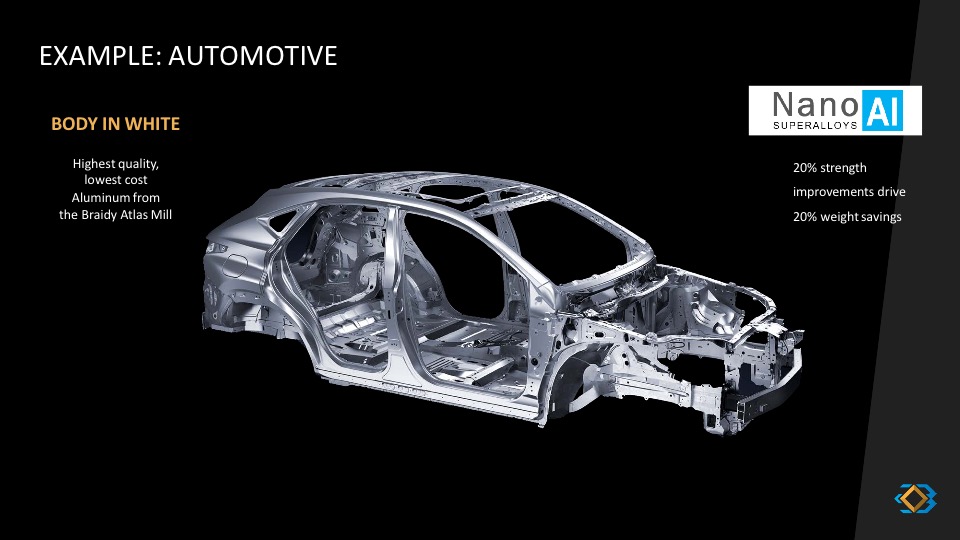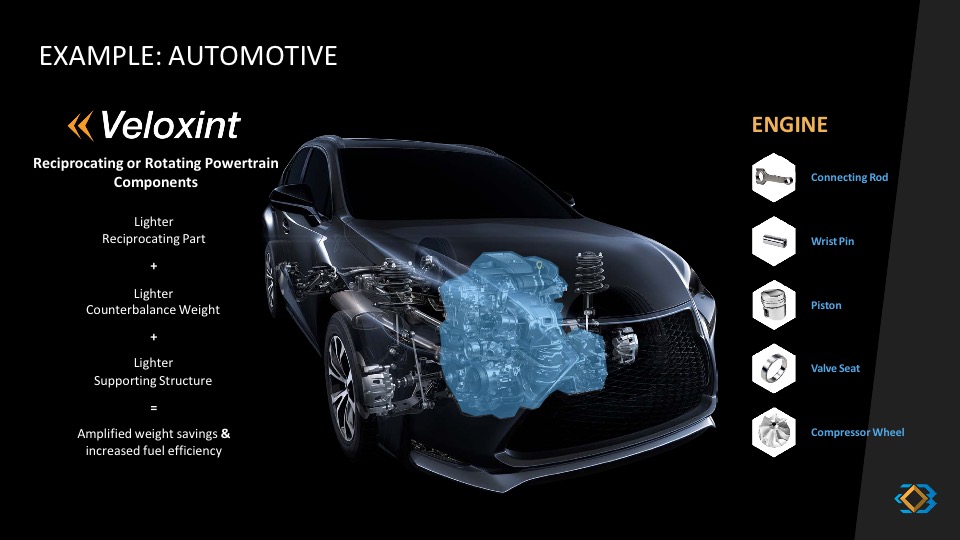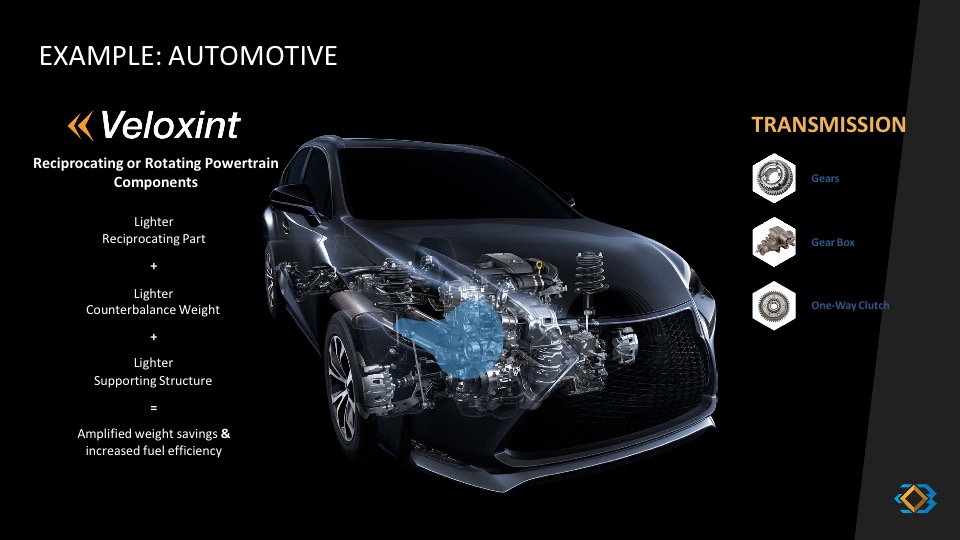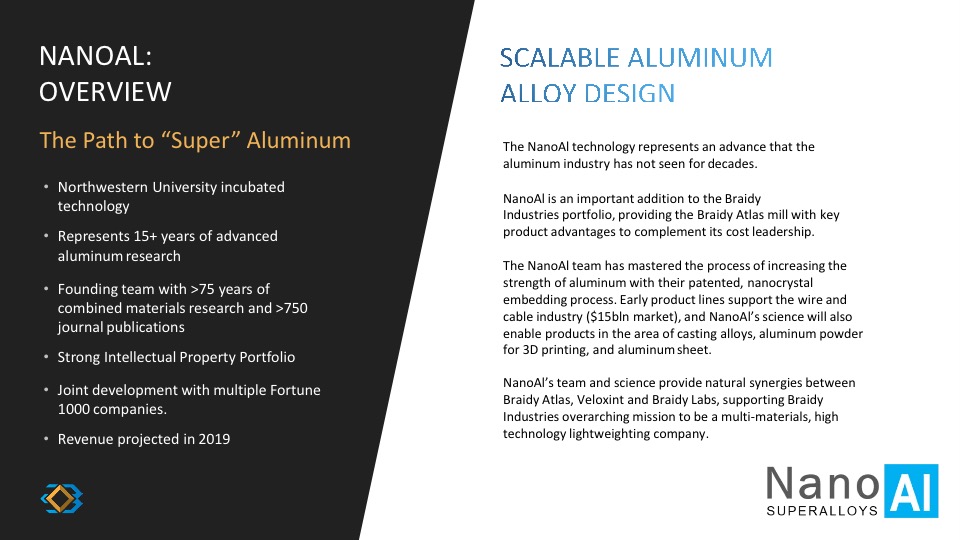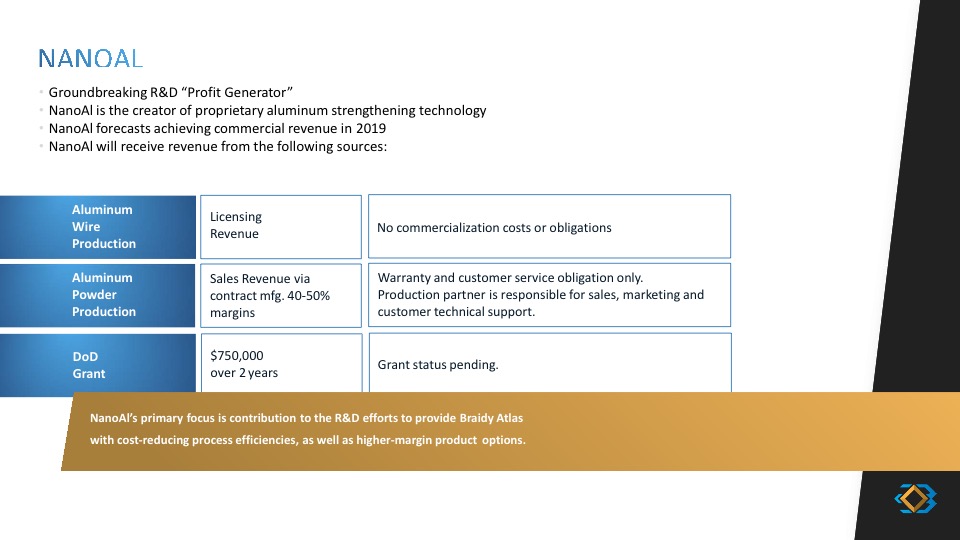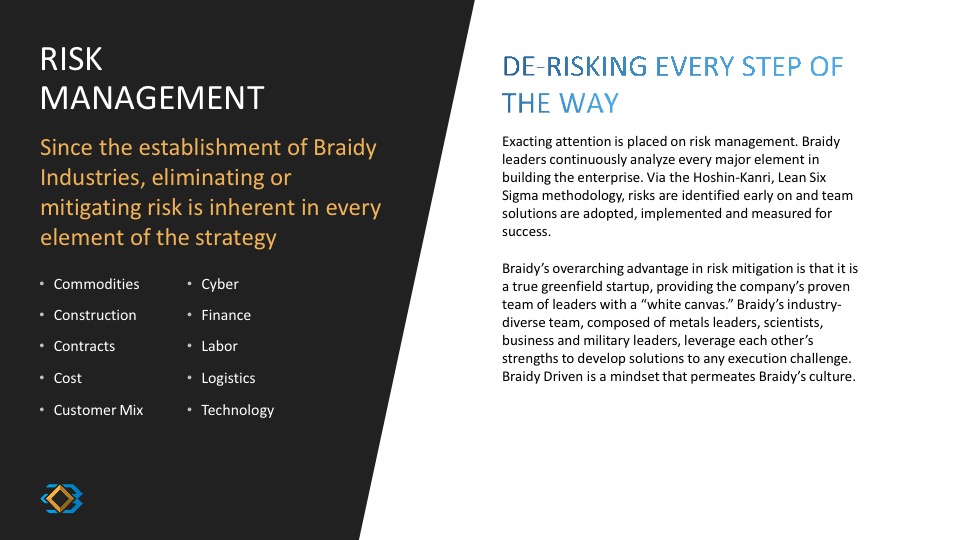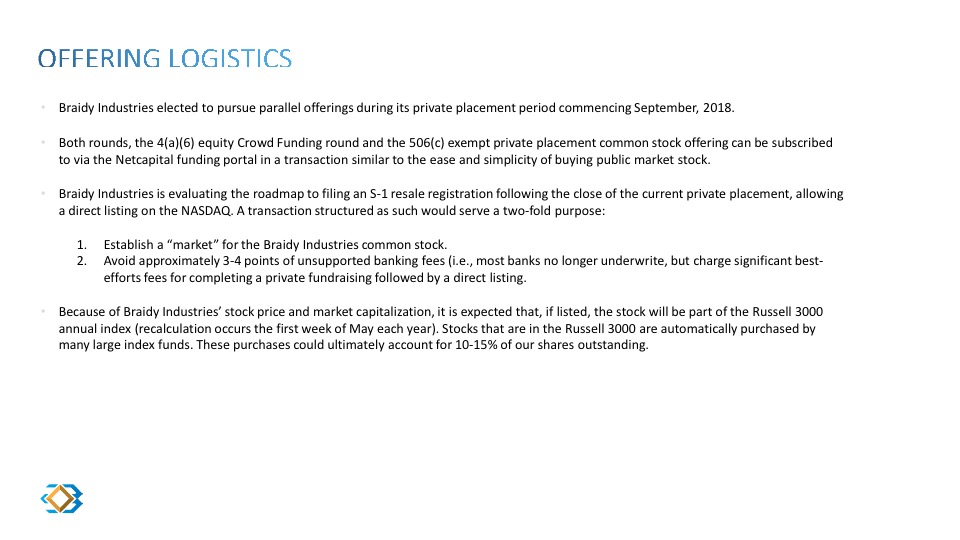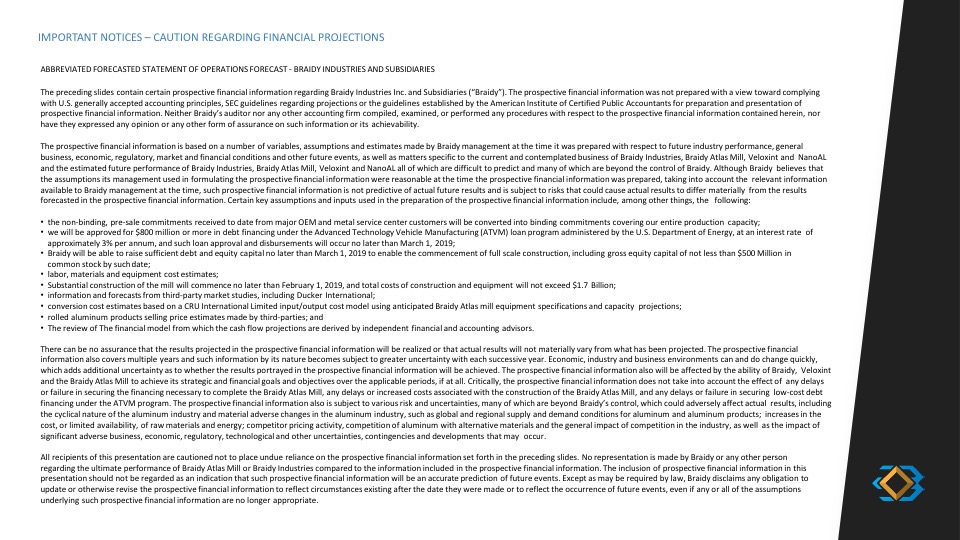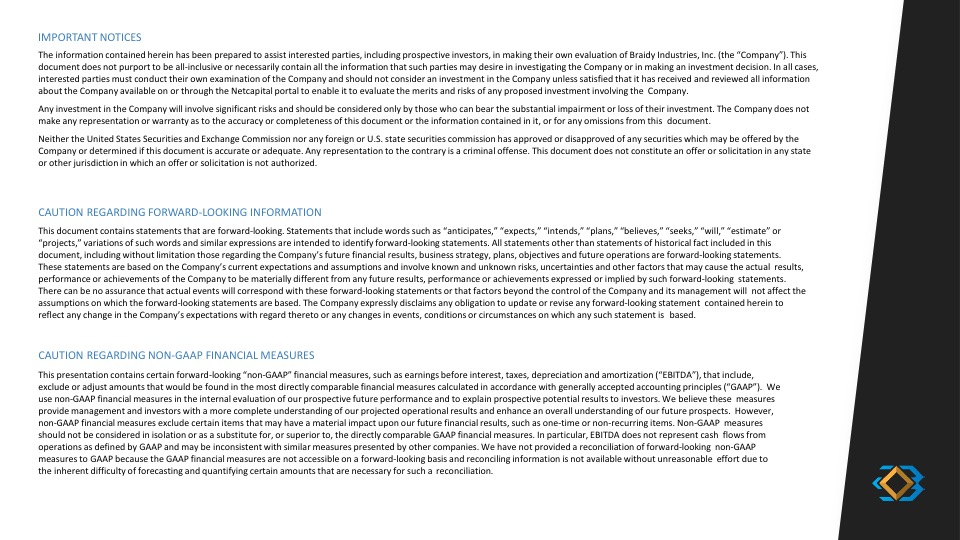 Download Pitch Deck
Financials
Braidy Industries currently owns 100% of Veloxint, 235 acres of land in Ashland, Kentucky, access to $105 million in economic incentives, and has a cash balance of roughly $37 million as of December 31, 2018, with zero debt.
We began meaningful operations in March 2017. For the year ended in December 31, 2017, we incurred a net loss of $5,785,979. We had no revenues and our expenses consisted primarily of selling, general and administrative expenses of $3,562,111, the majority of which consisted of salaries and benefits, and professional fees of $1,727,799. Our net loss per share of common stock amounted to $132.24.
For the year ended December 31, 2018, we incurred a net loss of $20.3 million. We had revenues of $0.5 million and our expenses consisted primarily of selling, general and administrative expenses of $17.6 million, the majority of which consisted of salaries and benefits. Our net loss per share of common stock amounted to $5.89. We anticipate losses to continue through 2019 and into 2020. We continue to spend money in 2019 at a rapid pace, and we need financing for the construction of the Braidy Atlas mill and for our start-up costs.
Our 2017 financial statements have been audited by an independent certified public accountant. Our 2018 financial statements were reviewed by an independent certified public accountant.
Braidy Industries' SEC Filings
The Offering Statement is a formal description of the company and this transaction. It's filed with the SEC to comply with the requirements of exemptions 4(a)(6) and 506(c) of the Securities Act of 1933. Similar information is sometimes offered in a Private Placement Memorandum for 506(c) offerings.
We're also required to share links to each of the SEC filings related to this side-by-side offering with investors.
Ask Braidy Industries a Question
Proofread your comment before submitting: once it's posted, you can't edit or delete it. For the fastest help with the web site, email help@netcapital.com instead of commenting.
Understand the Risks
Be sure to understand the risks of this type of investment. No regulatory body (not the SEC, not any state regulator) has passed upon the merits of or given its approval to the securities, the terms of the offering, or the accuracy or completeness of any offering materials or information posted herein. That's typical for Regulation CF offerings like this one.
Neither Netcapital nor any of its directors, officers, employees, representatives, affiliates, or agents shall have any liability whatsoever arising from any error or incompleteness of fact or opinion in, or lack of care in the preparation or publication of, the materials and communication herein or the terms or valuation of any securities offering.
The information contained herein includes forward-looking statements. These statements relate to future events or to future financial performance, and involve known and unknown risks, uncertainties, and other factors, that may cause actual results to be materially different from any future results, levels of activity, performance, or achievements expressed or implied by these forward-looking statements. You should not place undue reliance on forward-looking statements since they involve known and unknown risks, uncertainties, and other factors, which are, in some cases, beyond the company's control and which could, and likely will, materially affect actual results, levels of activity, performance, or achievements. Any forward-looking statement reflects the current views with respect to future events and is subject to these and other risks, uncertainties, and assumptions relating to operations, results of operations, growth strategy, and liquidity. No obligation exists to publicly update or revise these forward-looking statements for any reason, or to update the reasons actual results could differ materially from those anticipated in these forward-looking statements, even if new information becomes available in the future.