Recent Updates
Volaero has signed an Agreement with San Diego based Geodetics Inc., to integrate, deploy, and resell its advanced LiDAR and RGB imagery fusion technologies with the Geo-MMS, a Mobile Mapping System, for small unmanned aircraft systems solutions.
Introduction
From flight mission planning to data processing, Volaero saves its clients time, money and resources, and boosts safety. We empower our clients to increase productivity, and find solutions that provide them the data they need to make better decisions, and compete in an ever increasing competitive environment.
Combining over 150 years of team experience in telecommunications, cinema, broadcast, sales, digital & data processing, science, engineering, business development, management, and customer relations, the Volaero team has a mission to build a successful service business that provides clients with an integrated end-to-end Drone Technology Solution. This includes:
Consulting
Engineering
Piloting
Imagery Capture
Data Analytics
Reporting
... at a cost effective price where the client is getting more data for less money.
Learn more about VolAero at http://volaerodrones.com/
Market Context
In "Drones Reporting for Work", published in 2016, Goldman Sachs, a bank, argued that drones are becoming "powerful business tools". It predicted that of the total of $100bn likely to be spent on both military and civilian drones between 2016 and 2020, the commercial segment would be the fastest-growing, notably in construction ($11.2bn), agriculture ($5.9bn), insurance ($1.4bn) and infrastructure inspection ($1.1bn). Oppenheimer, another bank, predicts that the commercial market "will contribute the majority of UAV industry revenues".
Volaero operates in this emerging, commercial market opportunity, and it was made possible by three developments. First, competition in the drone manufacturing space has made the machines cheaper, smarter, more reliable and capable than they were a few years ago. Second, the proliferation of drones in America prompted regulation from the Federal Aviation Administration (FAA) to allow commercial use by way of a set of Rules known as Part 107. Third, DJI the largest drone manufacturer in the world for consumers (70% market share) has started manufacturing higher end drones for commercial use.
Volaero is currently taking advantage of an expected early resistance to a new technology transfer that is the norm in such an evolving environment. We remove all the issues that a company has grappling with in this technology transfer. This includes:
Which drone should I buy?
What can the drone do for me?
What are the liability issues?
What are the privacy issues?
What camera or cameras should I use?
Where do I get insurance?
How do I get a pilot?
What regulatory license or permissions are required?
Where can I get my team trained?
How do I maintain the equipment?
What software should I use to process the data?
How do I integrate the data into my systems?
How do I get approval for restricted airspace?
At Volaero we provide a full service solution to all the above at a reasonable price, and additionally integrate imagery sensing and processing technology solutions, that provide the customer with more and better data output in a digital medium at a fraction of the price.
Our Solution
The commercial drone industry is both growing and changing at a very rapid speed. At Volaero, we decided to concentrate and specialize on a few vertical markets and provide our clients with a turnkey solution in the following areas:
Real Estate Marketing,
2D Terrain Mapping,
3D Modeling,
Environmental Surveillance,
Thermal Inspections,
Construction Progress Monitoring,
Turf Health Management,
Infrastructure Inspections,
Volumetrics.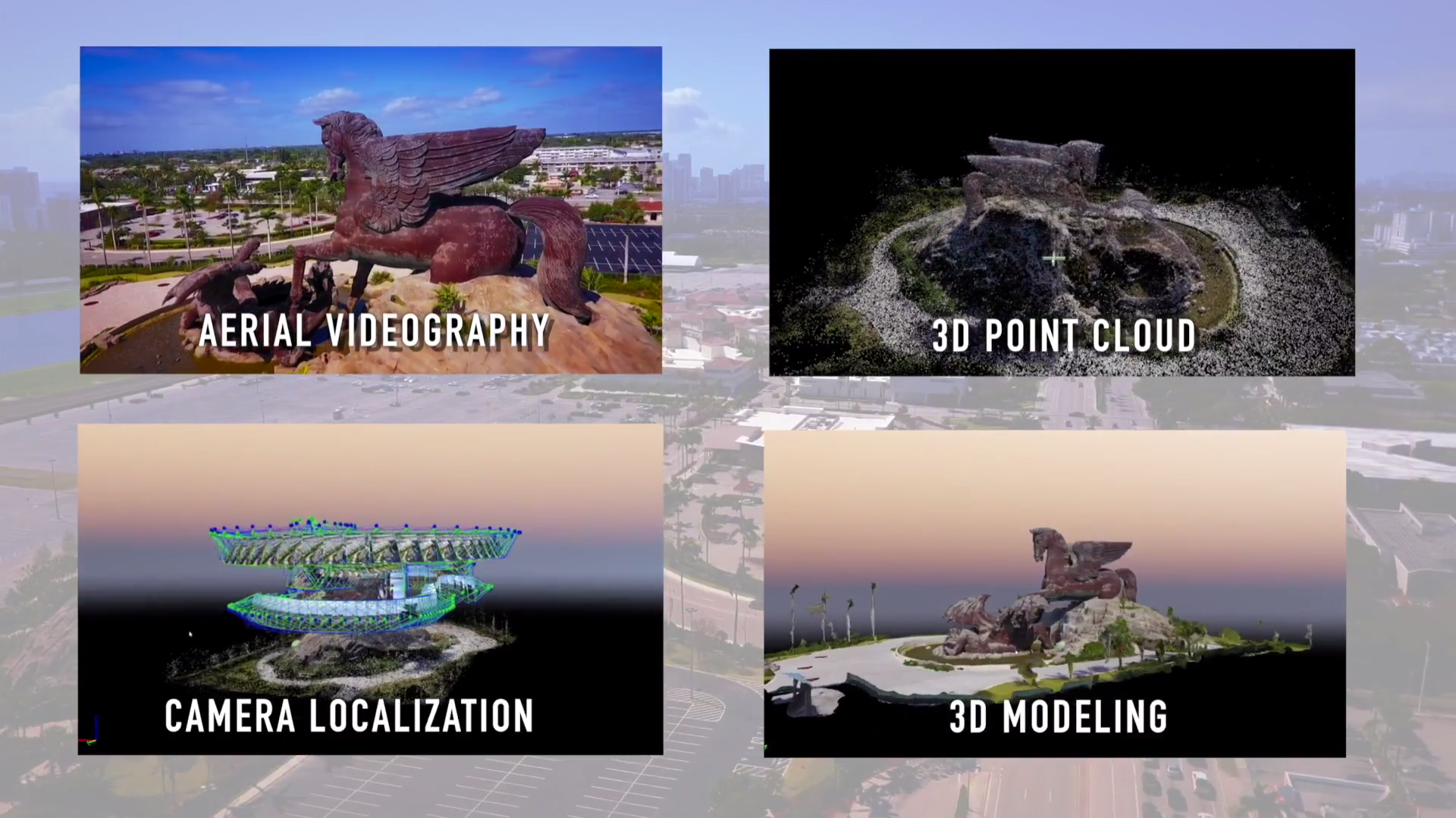 With Best Practices in mind we comply with all regulatory requirements and:
Use the right drone for the right job
Use the proper cameras sensor(s) for the job
Use the appropriate data processing sotware(s) for the job
Ensure proper insurance is in place
Safety first and mitigate risk
Maintain equipment properly
Plan the project and employ efficient processes
Use experienced pilots and log all flight missions
Maintain ongoing pilot training and upgrading skill sets
Increase efficiencies and lower costs
Provide secured data analytic reporting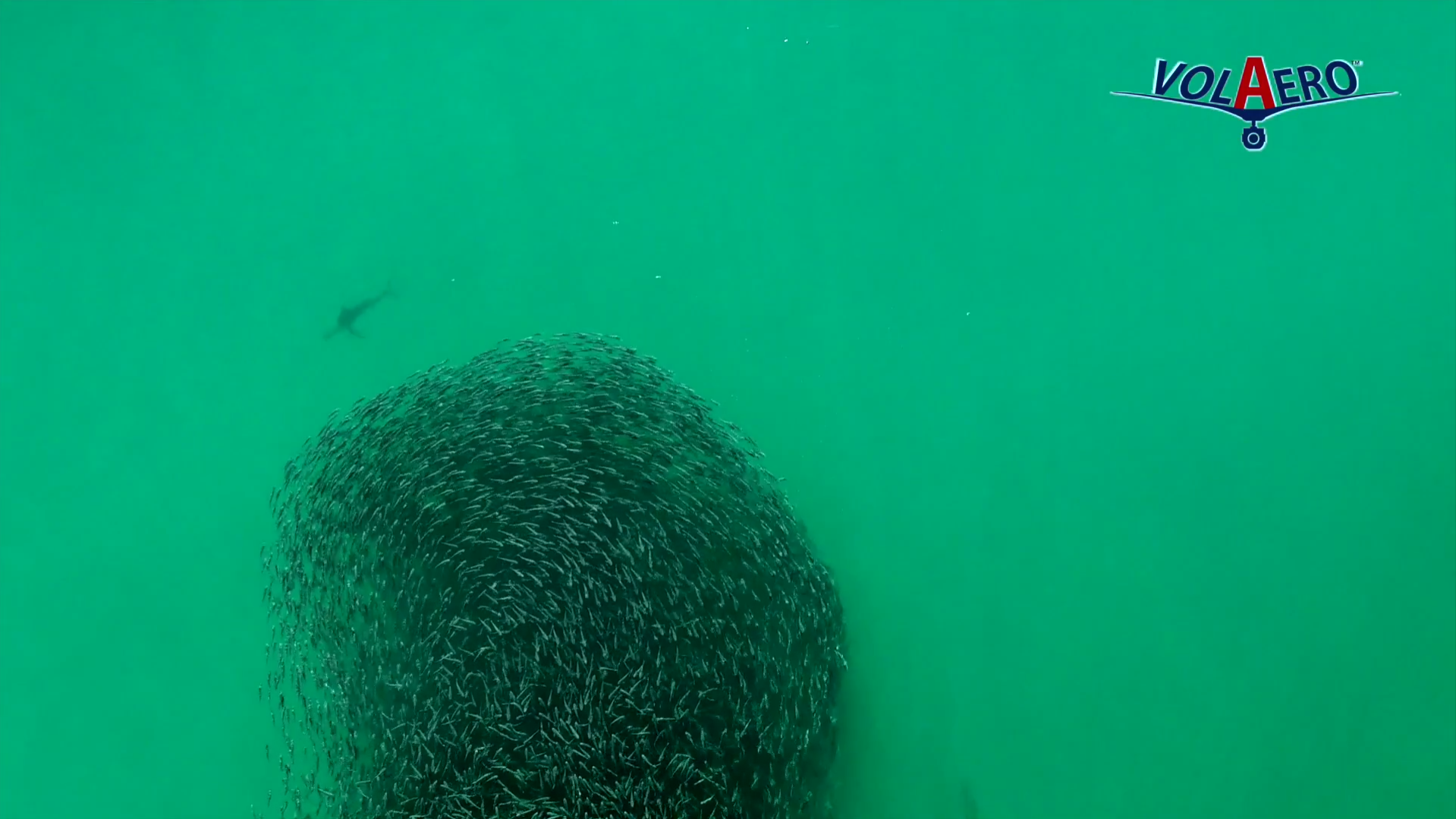 We use a best crew for the entire job from mission planning to data processing. In each case we provide the answers to specific and often complex questions, which may require intermingling different types of data sets from sensors with multiple capabilities, such as RGB, NDVI, and thermal cameras depending on the application.
At the end of the day, we work closely with our clients and provide an all inclusive Drone Mission, Sensor Imagery Capture, Data Processing, and Integration, Technology Solution.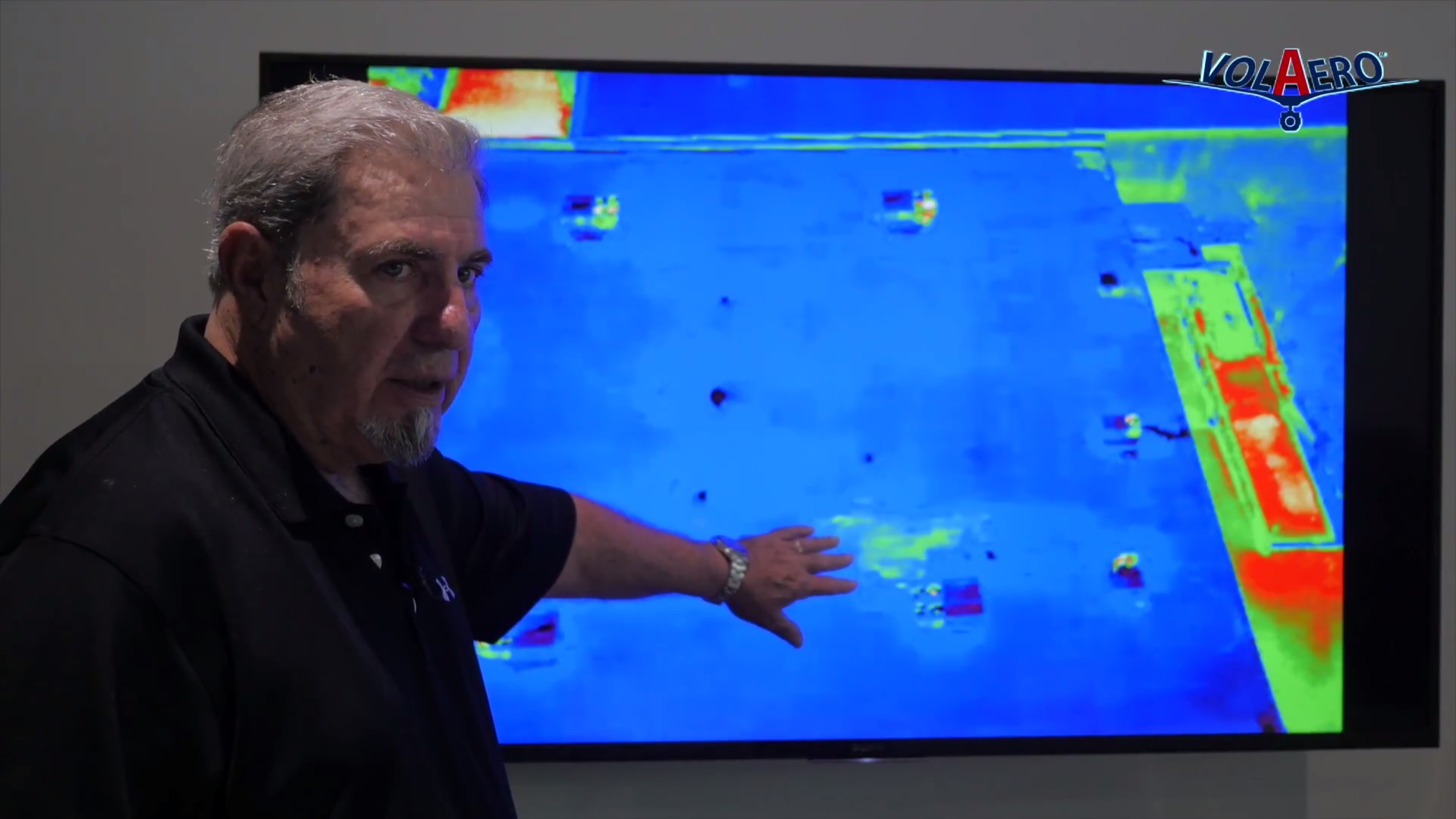 Successes
We started the Company in May 2016 as an idea and during the balance of 2016 set up our first base of operations in Miami, Florida. We put together a well rounded team of individuals that are passionate about the drone industry and their jobs and have one objective in mind: to make this company successful.
We rented space at 14530 Biscayne Blvd. Miami FL, 33181, purchased office furniture, bought drone equipment, sensors, and licensed processing software, got FAA Part 107 licenses, insurance, FAA approvals, developed sales and marketing strategies, put a unique team together, and trained in providing the service to the market.
Starting without any clients and any revenues, from ground zero, we were able to acquire clients, and are building a client base that is now also providing the company with repeat orders and referrals.
We have executed over 48 jobs to date, with a pipeline of 33 jobs still to execute on, from some very reputable companies that find our quality of work high, our prices reasonable, and our service delivery second to none. Although the company's revenues are still limited, we see client acquisition as a more important barometer since each client gained often has additional job recurring revenues and referral revenues.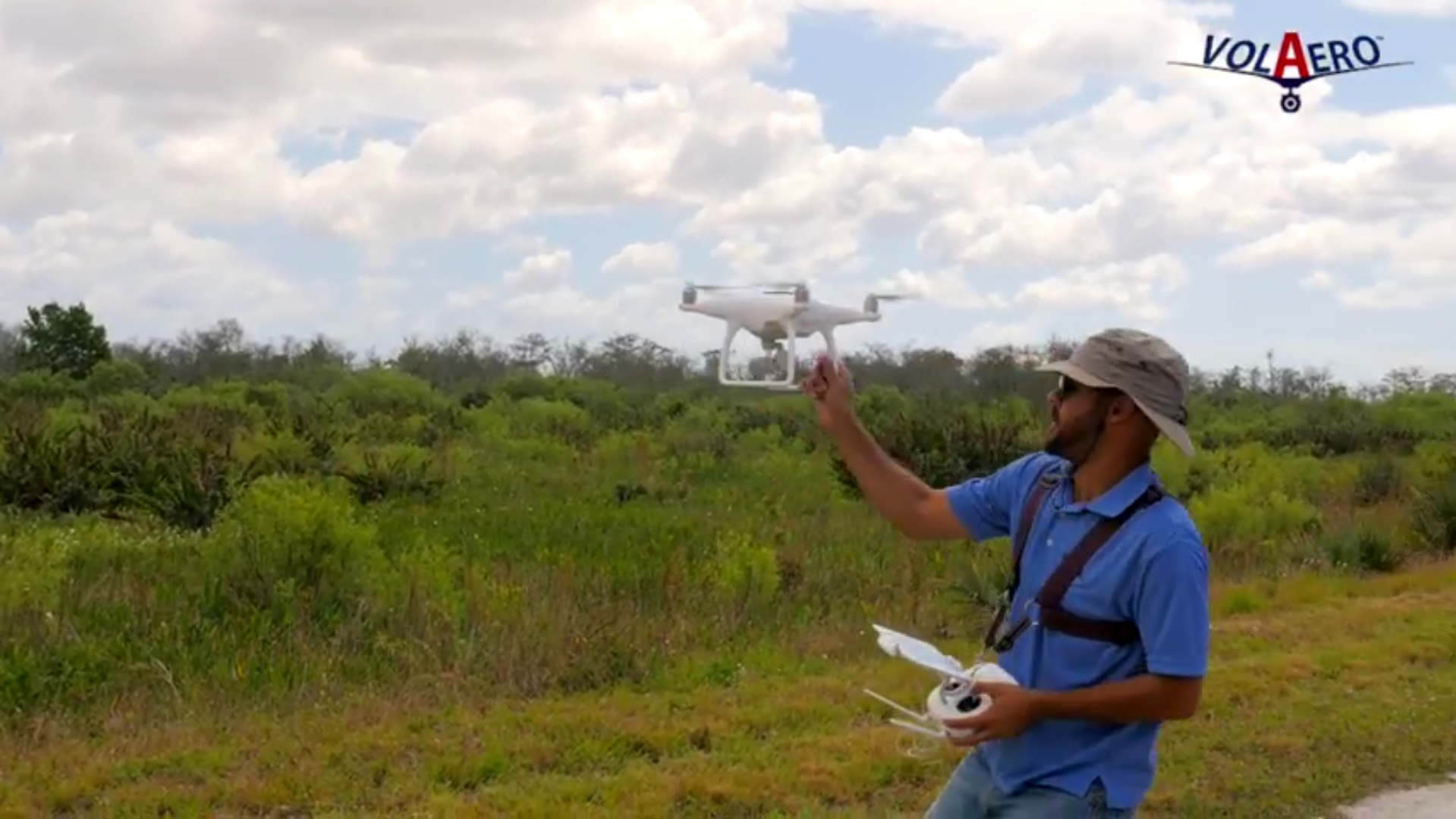 Competitive Landscape
We view the competitive landscape for Professional Drone Services in the commercial space broken out both vertically and horizontally. There are many vertical markets such as 2D Terrain Mapping, and horizontal markets broken out by high end (such as 50,000 acres), mid market (5,000 acres) and lower end (500 acres and under). We operate in each of our vertical markets in the lower to medium horizontal ranges. In these markets we find that the sales cycle is not too long to acquire a client, yet still requires a level of expertise that we have the personnel, equipment, technology, and other combinations of administrative requirements and operational skills to service our clients and deliver our products.
We do not manufacture drones or develop drone software, but will work with the different manufacturers and developers to get the best and most advanced of all that's available in the marketplace. We believe that as a Technology Service Provider this is the best approach because then we are always using cutting edge technology.
While there are other drone service competitors entering the marketplace, many of them are concentrating on other vertical markets, such as Aerial Photography, Cinematography, Search & Rescue, Law Enforcement, Public Safety, Security Surveillance, and Delivery Systems. The other competitors entering our vertical markets are not necessarily in the same horizontal markets, nor do they have the infrastructure and robust skill sets to deliver a complete turnkey solution. We believe that we are unique in that we are able to round out the complete service product offerings to our target audience and deliver a high quality service at an affordable price.
At the end of the day, clients are looking for solutions and that is what we provide. A high quality end-to-end complex and sophisticated solution at an affordable price.
Team
Charles Zwebner
CEO
Over 25 years of telecommunication and technology experience
Founder and former President, CEO and Chairman of the Board for Yak Communications, Inc. (NASD:YAKC), leading the company to 800,000 customers, making it the largest alternative long-distance provider in Canada. Yak Communications afforded early stage investors a 20X return
Former CEO and Founder of CardCaller, which developed the first Canadian fixed amount prepaid, multilingual telephone calling card - sold in 1997 for 6x return
Awarded Canadian Entrepreneur of the Year in the Technology Division in 2006
Part 107 Remote Pilot in Command Certified
Jeff Fidelin
Videographer & Imagery Specialist - Drone Pilot
Over 10 years of experience in film and video production
A video producer with three (3) features films
Produced over 50 3D stereo videos for Sony Europe consumer
Founder and CEO of three (3) video production companies in France and in the Caribbean
Over 300 UAV flying hours and a Part 107 Remote Pilot in Command Certified
Certified drone pilot in the USA and France
Engineering degree in environmental science
Lazara Valmana
Operations
Over 25 years of telecommunication and technology experience and is certified drone operator from Miami Dade Community College
Oversees the development and implementation of projects at multiple levels. She is a believer in the partnership approach, with an emphasis on customer service and maintains a close relation with our customers and business partners
Customer Service Manager / Director of Operations for Yak Communications Canada Inc., a long distance telecommunications services provider. The Customer Service Group was a total of approximately 75 employees including Supervisors and Technical Support
Co-founded I.T.S., which developed prepaid, multilingual branded telephone calling cards for businesses on a wholesale basis. It was sold to AT&T Canada
Certified Drone operator from Miami-Dade Community College
Pietro Taballione
Environmental Scientist - Engineering Consultant
Over 10 years of environmental expertise
Specialized in NEPA/PD&E documentation, environmental permitting, construction compliance and contamination assessment
Experienced in performing ecological surveys, mitigation monitoring and dune restoration projects.
B.S., Environmental Science, University of L'Aquila, Italy
M.A. Environmental Affairs and Policy from the University of Miami
Section 333 Approved UAV Services Company
Bart Bruni
Master Thermographer
Certified Instructor at Miami Dade College for the Infraspection institute Level 1 & 11 infrared certification courses
Over 3 decades in industry consult providing research data for Infarspection, Institute, United Infrared, Flir Training Center ITC, as well as the pest and termite industry with international chemical companies.
Served 10 years as the Chairman of the Education Committee of the Hallandale Beach Area School District
Has served on the Executive Board of Directors of the Hallandale Beach Chamber of Commerce for 18 years. M.A. Environmental Affairs and Policy from
Certified Pest Thermographer for 15 years
Gigi Santana
Client Relations Manager
Over 20 years in Call Center Management in Inbound and Outbound Sales
Specialized in Telecommunications, Office Products and Call Centers
Strong background in Management and Customer Relations
Currently working toward her Bachelors in Science at Florida National University
Brian Liem
Service Specialist & Pilot
Highly experienced in repairs, assembly, bench test, and maintenance of multiple UAV's both multi-rotor and fixed wings
Strong background in inspecting, checking, building, testing and recommending improvements for multi-rotor and fixed wing products
Thorough, passionate individual with very high technical knowledge and background
Over 150 UAV flying hours
Part 107 Remote Pilot in Command Certified
Scope of Service & Business Model
Professional Drone Services is a new service industry. It is not about selling or leasing drone hardware or software but rather selling a "solution". It is very difficult for a company or government department to cover the entire space from mission planning, licensing, authorizations, insurance, training pilots, drone flying, maintenance, outfitting different sensors, to data capture and data processing with multiple software processing platforms and systems integration. This is a melting pot of technology and there is too much to know and too much to do, to allow for a very specific information demand to be answered by a complex set of tools, to provide a clear and concise answer to the information demand. We at Volaero have developed, and continue to be updated with these emerging technologies, and take this immense challenge out of the client's precious time and resource, and provide him with the required data sets at a fraction of the cost.
Our growth model is to continue to approach companies through an inside sales force and present to them our Drone Solution. We are building out a team of business development, sales, administrative personnel, pilots, service engineers, subject matter experts, data processors, and systems integrators, to service our local and national clients. Some of the administrative and processing functions can be centralized whilst other functions such as piloting can be decentralized, thus further scaling up at a lower cost using economies of scale and a centralized/decentralized hybrid operational environment. An advantage at Volaero is that all the service requirements to all clients will have a uniform set of standards, using the same equipment, training and insurance, and data processing products across the board. It will make no difference if we service the same client for a job in California or in Florida, he will get the same service quality results.
Consistency and uniformity in the delivery of an emerging technology solution is an important factor to satisfy our ongoing and changing client's demands. The demands can change, but the delivery will be consistent.
Future State
The fastest growing part of the drone industry is the commercial market. Although to date the military accounts or 90% of the market and commercial 10% of the market, Gartner estimates that by 2020 it will be the reverse. The commercial market will account for 90% of the market and the military 10%. In addition Gartner predicts the industry will grow to about $80bn over the next five years.
Although the first commercial use of drones (and still the main use for consumers) was to act as flying cameras, the emerging commercial use of drones is to "payload" the drone with different imagery sensors and capture different sets of data with RGB, Thermal, NDVI, Laser and other imaging sensors. By combining these imagery data sets and processing them to achieve specific data results, the data sets can then be used by companies to yield a higher commercial output sooner, safer, and at a lower cost. We look at this process as Economics 101. Raw competition will dictate creating more, better, sooner and for less cost. We see this evolution as a necessity by Corporate America and not a luxury, and as soon as one company competing in its market space adopts, incorporates, and embraces this technology in its daily processes, then every competing company in that space must do the same in order to remain in business and competitive. We foresee 2017 as the year that Corporate America educates itself on how to incorporate drone technology, and 2018 and onwards as the years that drone technology mushrooms throughout the United States.
Although, there are still some regulatory issues that need to be resolved in order for Commercial Drone capabilities to be fully exploited such as flying "beyond line of sight", these restrictions will over time become more relaxed by the FAA as regulation is put in place, and Volaero will be there at the right time and place to capitalize on the possibilities that present themselves.
We are excited about the current and future market opportunities, and it is our objective to be at the forefront of this drone technology transfer revolution, and build a successful Professional Drone Service Business for Corporate America over the next 5 to 10 years.
Use of Proceeds
If the offering's maximum amount of $500,000 is raised:
| Use | Value | % of Proceeds |
| --- | --- | --- |
| Working Capital | $425,500 | 85.1% |
| Equipment / Machinery | $50,000 | 10.0% |
| Intermediary fees | $24,500 | 4.9% |
Terms
This is an offering of Class A Common Stock, under registration exemption 4(a)(6), in VolAero UAV & Drones Holdings Corp.. This offering must raise at least $10,000 by August 28, 2017 at 4:00pm ET. If this offering doesn't reach its target, then your money will be refunded. VolAero may issue additional securities to raise up to $500,000, the offering's maximum.
$10,000 minimum
$53,281 raised
If the offering is successful at raising the maximum amount, then the company's implied valuation after the offering (sometimes called its post-money valuation) will be:
5,500,000 shares
×
$1.00 per share
$5,500,000implied valuation
Financials
These financial statements have been reviewed by an independent Certified Public Accountant.
SEC Filings
The Offering Statement is a formal description of the company and this transaction. It's filed with the SEC to comply with the requirements of exemption 4(a)(6) of the Securities Act of 1933.
We're also required to share links to each of the SEC filings related to this offering with investors.
Updates
Aug 26, 2019

May 4, 2018

Sep 1, 2017

Aug 28, 2017

Primary offering finalized, selling

shares

Sold $1.00 for a total of $53,281.00

shares at

Jun 28, 2017

Primary offering of $1.00

shares at

Jun 28, 2017
Transactions
Spread
| Bid quantity | Price | Ask quantity |
| --- | --- | --- |
*Some securities may only be transferred to accredited investors if issued within the past 365 days. Unaccredited investors are permitted to place bids, so some transfers may have yet to occur.
No recent secondary activity
Transaction Log
Ask a Question
Proofread your comment before submitting: once it's posted, you can't edit or delete it. For the fastest help with the web site, email help@netcapital.com instead of commenting.
Understand the Risks
Be sure to understand the risks of this type of investment. No regulatory body (not the SEC, not any state regulator) has passed upon the merits of or given its approval to the securities, the terms of the offering, or the accuracy or completeness of any offering materials or information posted herein. That's typical for Regulation CF offerings like this one.
Neither Netcapital nor any of its directors, officers, employees, representatives, affiliates, or agents shall have any liability whatsoever arising from any error or incompleteness of fact or opinion in, or lack of care in the preparation or publication of, the materials and communication herein or the terms or valuation of any securities offering.
The information contained herein includes forward-looking statements. These statements relate to future events or to future financial performance, and involve known and unknown risks, uncertainties, and other factors, that may cause actual results to be materially different from any future results, levels of activity, performance, or achievements expressed or implied by these forward-looking statements. You should not place undue reliance on forward-looking statements since they involve known and unknown risks, uncertainties, and other factors, which are, in some cases, beyond the company's control and which could, and likely will, materially affect actual results, levels of activity, performance, or achievements. Any forward-looking statement reflects the current views with respect to future events and is subject to these and other risks, uncertainties, and assumptions relating to operations, results of operations, growth strategy, and liquidity. No obligation exists to publicly update or revise these forward-looking statements for any reason, or to update the reasons actual results could differ materially from those anticipated in these forward-looking statements, even if new information becomes available in the future.
Looking to raise capital?
We can help turn your friends, family and customers into investors.
Learn more
Interested in more investment opportunities?
Browse all offerings currently available.
See more