Introducing Troupe
Troupe enables anyone to be a jewelry designer. Without any experience, people can craft custom jewelry using our photorealistic 3D design tools and sell it on our marketplace. Troupe handles all of the 3D printing, manufacturing, and customer shipping.
Our business is already operating—we've shipped hundred of orders to satisfied customers. We need your help to scale. Join us in disrupting the $250 billion jewelry industry and forever changing the way that jewelry is designed and manufactured.
Troupe's Big Idea
Fashion is rapidly moving to on-demand
Large brands can't fulfill every consumer's passion; so, platforms have emerged for consumers to design their own style and for marketers, bloggers, YouTubers, and Instagramers, to create designs for their audiences.
New, on-demand platforms are popping up daily, driving billions of dollars in revenue and causing rapid change in otherwise stagnant industries. One platform, Teespring, claims to have created dozens of millionaire marketers as it soared to a half of a billion dollars in revenue in just a few years.
2D platforms are everywhere, but 3D is wide open
All on-demand fashion platforms are based on one simple concept: custom printing. Simply upload an image it will be printed on a pre-inventoried blank shirt or skirt.
But what if someone wants to do more than just print? What if someone wants to create a brand new shape, as is common in the jewelry market? You can't, not unless you enter the super-complex world of 3D design. 3D design tools are so complex that professionals charge hundreds or thousands of dollars to design a single piece of custom jewelry. Troupe fixes this.
Troupe is uniquely positioned to capitalize on 3D
Troupe uniquely makes 3D design simple for consumers, artists, marketers, and tiny brands with no 3D experience:
Super simple, photorealistic, 3D design tools
Automatic generation of high-detail 3D models for printing and manufacturing from customer designs
Automatic generation of stunning product renderings to help you sell your design
Designs guaranteed to be 3D-printable and manufactureable
Infrastructure to produce one-off custom designs at scale with high margin
Troupe turns customers into marketers
More than making jewelry, Troupe makes marketers. Any piece designed by a customer can be made available on Troupe's marketplace for other people to buy, too. The designer receives a share of the revenue.
Designers can launch campaigns featuring their designs and collect revenue with zero up-front cost or risk. Troupe packages each piece beautifully and delivers it directly to customers. A typical campaign featuring an 18K gold-plated charm necklace that retails for $58 will generate $1,100 in profit with just 50 orders.
When people sell their own designs, they're also selling Troupe.
Our Story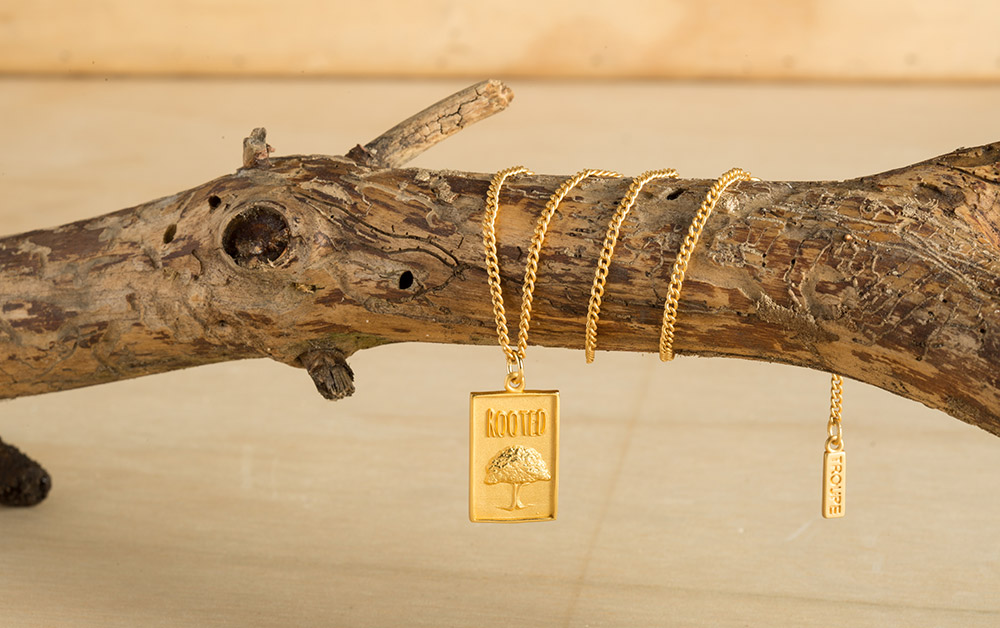 Andy Fox conceived of Troupe while at his last company, Kitsy Lane. When Andy realized that Kitsy wasn't innovating on the jewelry itself, he saw an opportunity to do so with Troupe.
One company that was innovating on product was the charm company Pandora. We watched Pandora become the largest jewelry company in the world on a per-unit basis. As we interviewed their customers, we realized that people have this insatiable passion to express themselves through jewelry.
At the same time we started seeing this drive toward customization all over the market.
We saw a gap in the market: While the charm vendors were growing at a torrid pace, they certainly couldn't inventory everyone's passion. What if we could let people design whatever they wanted? Let them express any passion? We could have the largest virtual inventory of jewelry in the world. That was really the motivation for this business. To leverage the on-demand wave with a custom jewelry solution that allowed us to harness the creativity of each and every customer, while building the largest virtual inventory of jewelry in the world.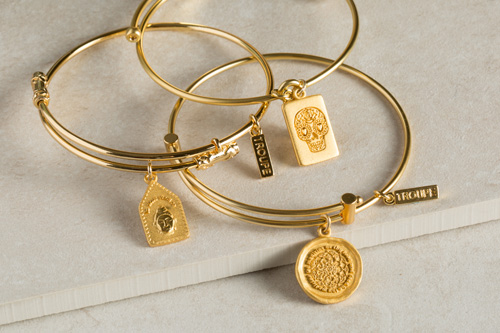 Meet Our Team
Andy Fox
Founder and CEO
Andy previously founded several successful startups and has had four profitable exits. Andy has led companies that were acquired by Novell and Brooktrout and has won the Boston Innovators Group startup competition.
Lauren Nagel
Marketing
Lauren is an experienced consumer marketing executive delivering huge growth for companies such as Flipkey, Trip Advisor, and Kitsy Lane. Before Troupe, Lauren worked at Karmaloop, doubling the revenue of their flash sale business from $16 to $32 million in just over a year.
Troupe has already raised $200,000.
With our first $200,000 of seed capital, we were able to build and prove the entire platform for the custom jewelry design, including:
our proprietary, consumer-facing 3D photorealistic jewelry designer
our proprietary automatic product image renderer
our process for scaling the 3D printing, casting, and polishing process
an ecommerce platform to manage, track and pay our partner designers
In addition to the platform, we fulfilled hundreds of order to prove demand and product market fit.
Troupe's primary use of the proceeds from this round is to drive and scale revenue through a variety of channels.
We currently have a significant pipeline of customers and partners in these categories:
on-demand product marketers
large online retailers, by integrating into their site
targeted communities: pet-lovers, sororities, artists, yoga enthusiasts, etc.
influencer channels: bloggers, YouTubers, etc.
Troupe's management team will identify the channels that generate the highest return on ad spend, and then use this data to attract follow-on capital to power company growth. Troupe's team has significant experience in attracting later stage capital and knows the type of metrics that will be not only be appropriate for fundraising, but also for business success.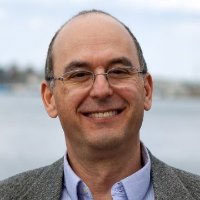 Ben Littauer
Troupe Investor and Member Boston Harbor Angels
"This is a big idea, in a very big market; add to that a game-changing technology and excellent craftsmanship and we have a formula for success. Andy has generated great returns for his investors in previous companies he founded, so I'm very excited to be an early investor in Troupe."
Use of Proceeds
If the offering's maximum amount of $40,000 is raised:
| Use | Value | % of Proceeds |
| --- | --- | --- |
| Working Capital | $38,040 | 95.1% |
| Intermediary fees | $1,960 | 4.9% |
Terms
This is an offering of Common stock, under registration exemption 4(a)(6), in Kindred Brands Inc., doing business as Troupe. This offering must raise at least $20,000 by December 18, 2016 at 4:00pm ET. If this offering doesn't reach its target, then your money will be refunded. Troupe may issue additional securities to raise up to $40,000, the offering's maximum.
$20,000 minimum
$20,280 raised
If the offering is successful at raising the maximum amount, then the company's implied valuation after the offering (sometimes called its post-money valuation) will be:
95,600 shares
×
$40.00 per share
$3,824,000implied valuation
Financials
Troupe's official name is Kindred Brands Inc., so that's the name that appears in the statements below.
SEC Filings
The Offering Statement is a formal description of the company and this transaction. It's filed with the SEC to comply with the requirements of exemption 4(a)(6) of the Securities Act of 1933.
We're also required to share links to each of the SEC filings related to this offering with investors.
Updates
Apr 19, 2019

May 3, 2018

Apr 28, 2017

Dec 23, 2016

Dec 18, 2016

Primary offering finalized, selling

shares

Sold $40.00 for a total of $20,280.00

shares at

Nov 10, 2016

Sep 23, 2016

Sep 21, 2016

Sep 20, 2016

Primary offering of $40.00

shares at
Transactions
Spread
| Bid quantity | Price | Ask quantity |
| --- | --- | --- |
*Some securities may only be transferred to accredited investors if issued within the past 365 days. Unaccredited investors are permitted to place bids, so some transfers may have yet to occur.
No recent secondary activity
Transaction Log
Ask a Question
Proofread your comment before submitting: once it's posted, you can't edit or delete it. For the fastest help with the web site, email help@netcapital.com instead of commenting.
Understand the Risks
Be sure to understand the risks of this type of investment. No regulatory body (not the SEC, not any state regulator) has passed upon the merits of or given its approval to the securities, the terms of the offering, or the accuracy or completeness of any offering materials or information posted herein. That's typical for Regulation CF offerings like this one.
Neither Netcapital nor any of its directors, officers, employees, representatives, affiliates, or agents shall have any liability whatsoever arising from any error or incompleteness of fact or opinion in, or lack of care in the preparation or publication of, the materials and communication herein or the terms or valuation of any securities offering.
The information contained herein includes forward-looking statements. These statements relate to future events or to future financial performance, and involve known and unknown risks, uncertainties, and other factors, that may cause actual results to be materially different from any future results, levels of activity, performance, or achievements expressed or implied by these forward-looking statements. You should not place undue reliance on forward-looking statements since they involve known and unknown risks, uncertainties, and other factors, which are, in some cases, beyond the company's control and which could, and likely will, materially affect actual results, levels of activity, performance, or achievements. Any forward-looking statement reflects the current views with respect to future events and is subject to these and other risks, uncertainties, and assumptions relating to operations, results of operations, growth strategy, and liquidity. No obligation exists to publicly update or revise these forward-looking statements for any reason, or to update the reasons actual results could differ materially from those anticipated in these forward-looking statements, even if new information becomes available in the future.
Looking to raise capital?
We can help turn your friends, family and customers into investors.
Learn more
Interested in more investment opportunities?
Browse all offerings currently available.
See more