Problem
Picture a huge arena, filled with thousands of fans cheering as teams battle it out for the championship title — no, we're not talking about the Superbowl. We're talking about the fastest growing spectator sport in the world: esports.
Last year, the League of Legends World Championship finals had a record-breaking 100+ million views, according to Business Insider. Now, the industry is growing more mainstream with esports broadcast on live TV.
But there's a glaring gap in the world of esports: there are no esports tournaments for mobile games, even though mobile gaming is 48% of the global games market (Newzoo).
The problem is latency, or how quickly a game responds to the gamer's commands.
Phones are less reliable than other gaming devices, and with all the gameplay happening via touchscreen, any lagging or accidental mis-tap could cost a player a championship game. Although there are bluetooth game controllers for phones, they're plagued by latency and connectivity issues that make them unusable for esports.
For mobile gaming to go pro, what's needed is a wired controller that provides console-quality gameplay.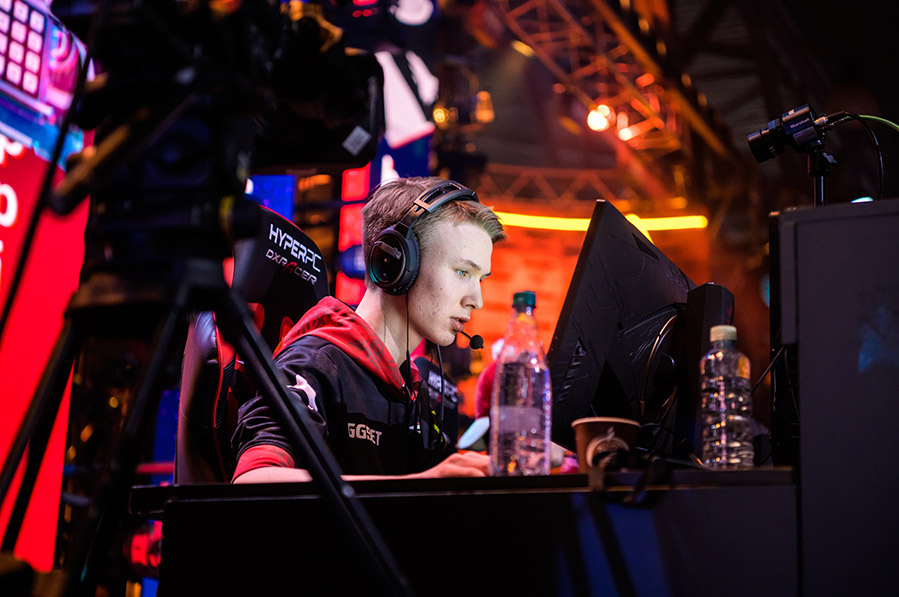 "Finally, iPhone gaming can feel like playing on a PS4 or Xbox One."
- Macworld, Rotor Riot Game Controller for iOS review
Solution
We have created the go-to accessory for a superior mobile gaming experience for all gamers, whether they're playing for fun or training for the first-ever mobile gaming tournament!
T2M's Rotor Riot controller is a mass-market mobile gaming accessory designed to let gamers play without worrying about lagging or latency. There's no required software, downloads, Bluetooth pairing, batteries, or even charging. Our controller is plug and play: gamers can plug the controller into their devices and immediately start playing.
Because our controller connects to devices via a lightning cable, gamers get more seamless and reliable gameplay, just like what you'd see in PC or console gaming. With our controller, mobile gameplay has the control and precision needed for esports gaming tournaments and events.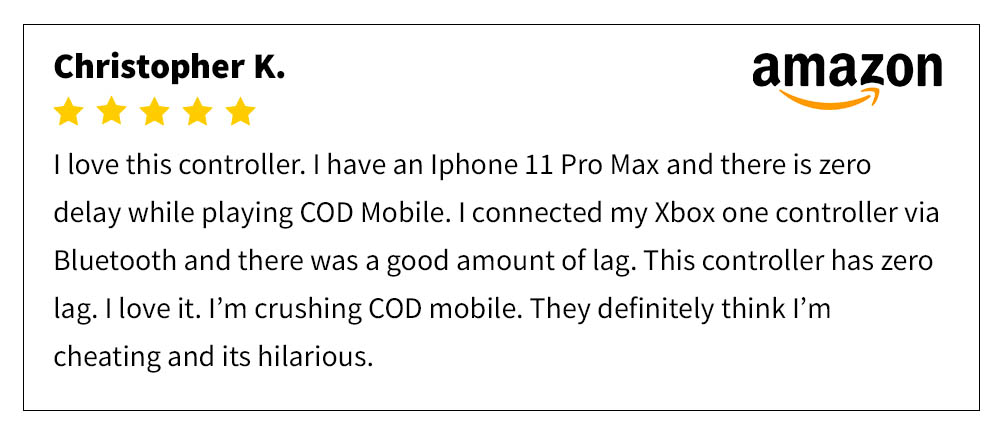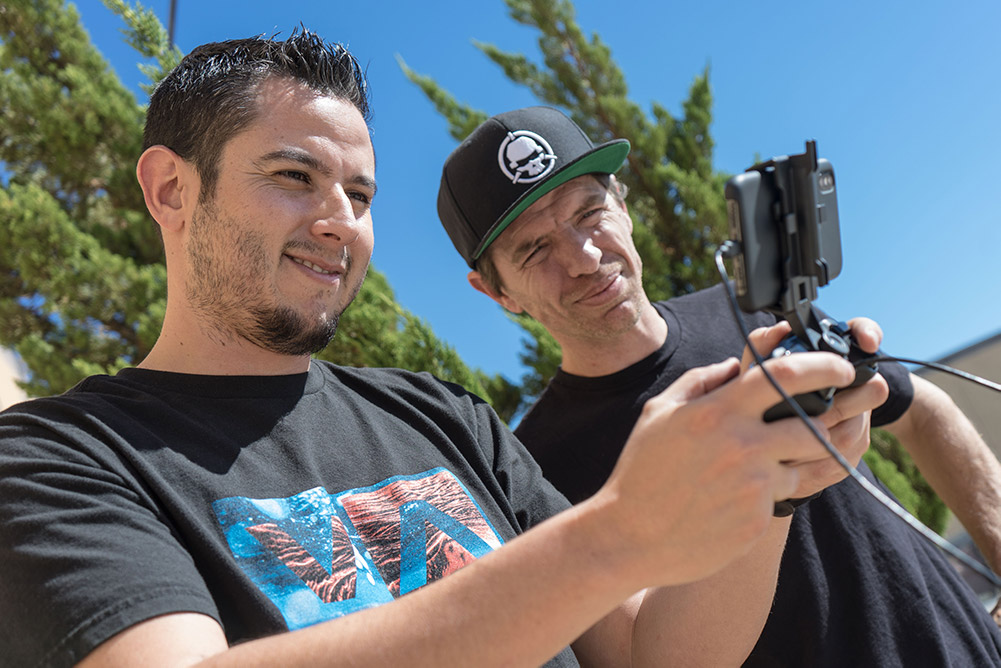 Controller
The Rotor Riot controller is available both for iOS and Android devices. Both versions of the controller have the same benefits and features which include:
Plug and play: lightning/USB wired for guaranteed connectivity and latency free gaming
ZeroG device holder for balanced, light-weight gameplay that helps prevent hand cramping while gaming (patent pending)
Full-size console buttons, joysticks, and triggers including L3/R3
Improved 8 way D-pad for greater control
Power pass through charging for unlimited game play — no need to break for charging (currently iOS version)!
Companion app Ludo Mapp directs users to:

1,000 compatible games in the iOS app store
500 compatible games in the Google Play Store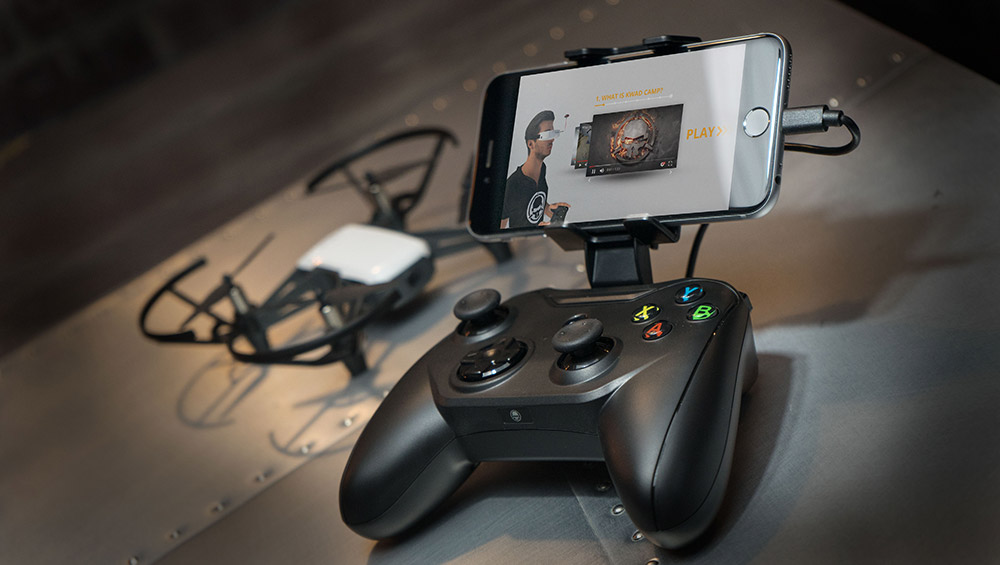 Business Model
Controller Sales:
Our controller is sold through brick and mortar stores as well as on Amazon. Across all channels, the Rotor Riot controller is affordable and competitively priced at $50.
Currently, the majority of T2M's controller sales are in North America. We plan to expand globally, with the goal of having half our sales in the United States, 30% in Europe and 20% in Asia.
Ludu Mapp Companion App:
Ludu Mapp makes it easy for gamers to know which games are compatible with our Rotor Riot controller. It provides a community for mobile gamers, including esports players. T2M generates affiliate revenue from special offers displayed in the Ludu Mapp.
Esports:
We're uniquely positioned to take advantage of the growing esports market through our ownership of T2M Sports. T2M Sports is working with one of the largest esports promoters to create the first ever mobile gaming tournament. The company also anticipates collaborations with ESL, Epic and Apple.
T2M owns 80% of T2M Sports and will benefit from future T2M Sports mobile esports tournaments, which could also drive T2M's Rotor Riot console sales. There is also the potential to develop more mobile esports accessories.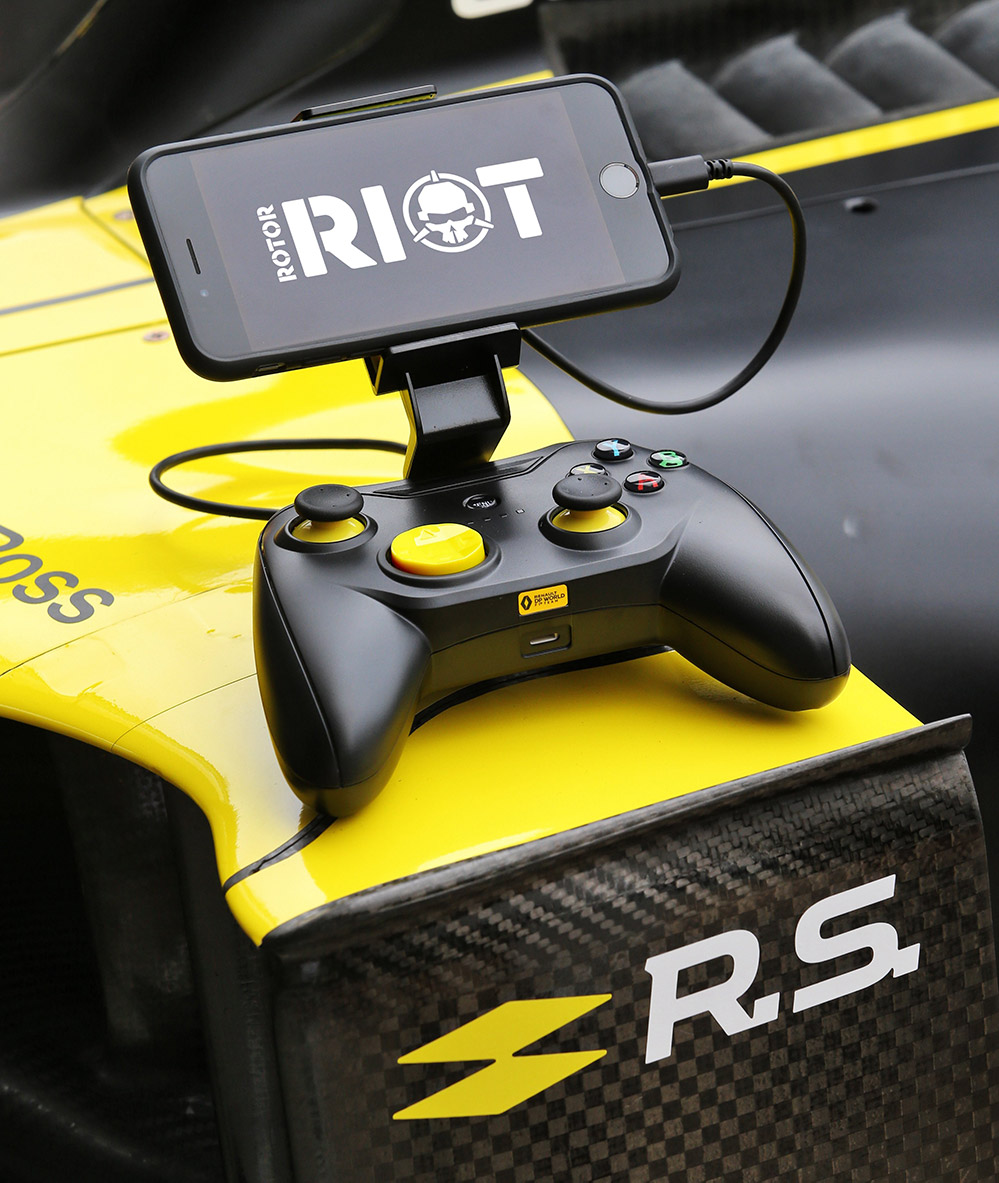 Market
One of the largest sectors of the entertainment industry is in your pocket. The gaming market this year is projected to be larger than both the film and music markets combined, at $160 billion. Of that, 48% or $77 billion will come from mobile gaming, per Newzoo.
The mobile gaming market is projected to surpass $200 billion by 2023, according to TechCrunch. Newzoo reports that there are currently 2.6 billion mobile gamers, and forecasts that this number will reach 3 billion in 2023. This year, mobile is expected to have a 2.8x lead over PC gaming as the biggest gaming platform, according to The Verge.
Meanwhile, esports tournaments and events let skilled, professional gamers compete live for audiences across the globe. In 2019, the esports global audience topped over 440 million spectators, according to Newzoo. And the sector is projected to grow to over $1 billion in 2020 (World Economic Forum). Increased interest in esports has also created a higher demand for gaming accessories, and the market is expected to continue to grow between now and 2025, according to Mordor Intelligence.
"Increasing adoption of smartphones, rapidly evolving technologies such as virtual reality (VR) and artificial intelligence (AI) are fueling the growth of the [games] market across the globe."
- Researchandmarkets.com
Competitive Landscape
Our products are mass market, non-platform specific, and are of better value compared to competitors such as Razer, Steel Series, and Xbox. Our controller also provides latency-free gameplay, while competing wireless mobile gaming controllers have latency and connectivity issues.
Because the mobile gaming market is evolving quickly, there is a competitive advantage for companies that bring their innovations to market swiftly. We compete on quality, innovation and price, and are aiming to compete on ubiquity. We are also the only product on the market that can satisfy the demand of the esports gamer.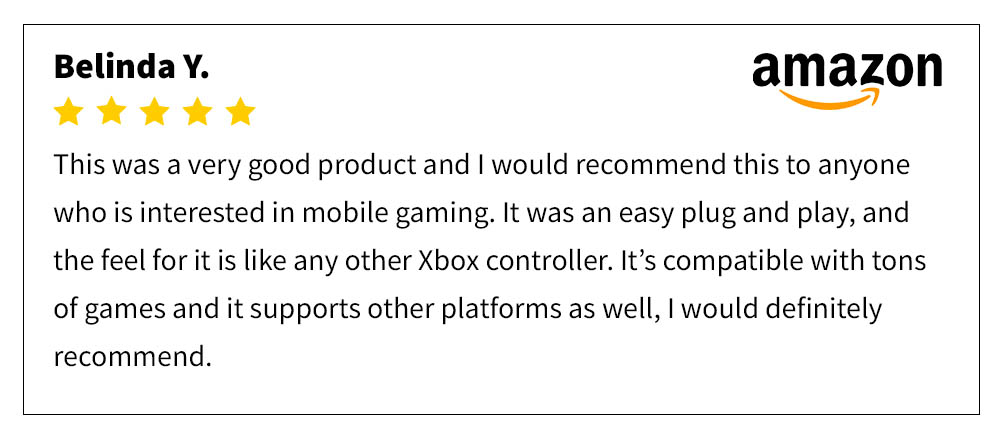 Competitive Advantages
The Rotor Riot controller provides a latency-free gaming experience, and is recognized as the only controller suitable for esports mobile gaming tournaments
Certified MFi (Made for iPhone) iOS Rotor Riot controller is compatible with iPods, iPads, and iPhones
The only MFi (Apple) certified wired gaming controller with L3/R3
Relationship with ESL, the world's largest esports promoter
Majority stake in T2M Sports, T2M's emerging esports events company with collaborations with ESL, Epic and Apple
Integrated app Ludu Mapp shows users which mobile games are controller compatible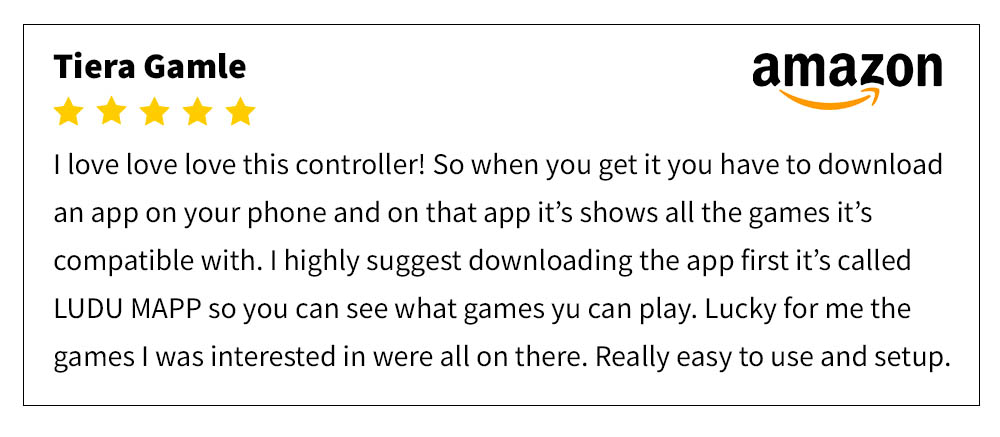 Success To Date
Amazon: #1 selling standard controller
Rotor Riot controllers available in all Apple stores worldwide (500+), as well as online
Available in the top 800 Best Buy stores in the United States, will be launching in an additional 250 specialty gaming stores
Soon to be available in the top 900 Target stores in the United States, in time for holiday shopping
Limited edition Rotor Riot controller created in partnership with the Renault Formula 1 team
"In 2020, virtual racing and gaming has been one of the principal ways teams have remained connected to each other and their fans. A deeper dive into the virtual world has led us reaching out to audiences in new ways. The Rotor Riot controller is the best way to play the F1 racing game on your iPhone, giving you the ability to race anytime, anyplace"
- Antoine Magnan, Commercial Director, Renault Sport Racing
Team
Fraser Townley
President & CEO and Member of the Board of Managers
Fraser Townley is an expert in consumer electronics retail and global procurement, with an exemplary record in brand building and margin delivery. Fraser previously served as President of Gamevice, a gaming product and brand he created in 2013. Prior to Gamevice, Fraser worked at Green Button Media ("GBM"). At GBM, Fraser focused on platform design, license contract negotiations with television networks, chipset manufacturers, App providers, middleware and browser providers, branded TV manufacturers, and OEM/ODM factories in China and Europe. Fraser has also worked for UK tech retailers, Dixons and Comet, and served as Global Sourcing Director for Kingfisher Electrical, where he supervised electrical consumer products sourcing for the Kingfisher group, managing offices in Hong Kong, Shanghai and Paris.
Vic Lee
Vice President of Engineering
Vic Lee is an expert engineer with global experience in consumer electronics, mechanical engineering, design engineering, and manufacturing. He is also a great commercial talent, making his engineering decisions laser focused on target markets. Previously, Vic served as Director of Engineering at Gamevice where he helped create the Gamevice product, sharing a utility patent with Fraser Townley. Prior to Gamevice, Vic worked with various importer agents engineering and sourcing consumer electronic items for Target, Best Buy, Walmart, and Sam's club.
Jim Anderson (MBA, Financial)
CFO
Jim Anderson is an accomplished Finance and Operations executive with a broad range of leadership experience in corporate finance and field operations roles for Control Data, Seagate Technology and Cisco Systems. He has an MBA from the University of Minnesota and a degree in Accounting from Concordia College. While at Seagate, Jim served as Senior Director of Corporate Financial Planning and as Vice President of Finance for Asia. During his time at Cisco, he served as: Senior Director of Corporate Financial Planning, Sales Controller for the US Sales Organization and as the Global Operations Executive for the Worldwide Partner Sales Organization.
Dan Dooley (BME, BEE, MBA, JD, LLM)
Corporate Counsel & Member of the Board of Managers
Dan Dooley is a registered patent attorney with a wealth of experience practicing in intellectual property law prosecution, litigation, and counseling. Dan's primary focus is in electronic communication systems and methods, including electronic technology, and medical devices. Dan began his career journey in engineering before receiving his MBA from the University of St. Thomas Graduate School of Business and serving in multiple engineering and business roles at Control Data Corporation/ Seagate Technology. He has also served as a consultant to companies including General Electric, Apple, and Texas Instruments. He received his JD from the Oklahoma City University of Law and is an experienced patent attorney, prosecuting well over 2,500 patents.
Use of Proceeds
If the offering's maximum Reg CF allocation of $1,070,000 is raised:
| Use | Value | % of Proceeds |
| --- | --- | --- |
| New Tooling | $107,000 | 10.0% |
| Operations | $428,000 | 40.0% |
| Inventory | $437,570 | 40.9% |
| Consultants | $45,000 | 4.2% |
| Intermediary fees | $52,430 | 4.9% |
If the offering's maximum amount of $2,500,000 across Reg. CF and Reg. D is raised:
| Use | Value | % of Proceeds |
| --- | --- | --- |
| New Tooling | $250,000 | 10.0% |
| Operations | $1,000,000 | 40.0% |
| Inventory | $1,082,500 | 43.3% |
| Consultants | $45,000 | 1.8% |
| Intermediary fees | $122,500 | 4.9% |
Terms
This is a side-by-side offering of Membership Units, under registration exemptions 4(a)(6) and 506(c), in T2M LLC. Up to $1,070,000.00 may be raised under the 4(a)(6) exemption. Netcapital will determine which exemption applies to your investment and notify you before you complete your investment.
The amount raised under the two exemptions must total at least $10,000 by December 11, 2020 at 11:58am ET. If the total doesn't reach its target, then your money will be refunded. T2M may issue additional securities to raise up to $2,500,000, the offering's maximum.
$10,000 minimum
$3,380 raised
If the side-by-side offering is successful at raising the maximum amount, then the company's implied valuation after the offering (sometimes called its post-money valuation) will be:
10,000,000 units
×
$5.00 per unit
$50,000,000implied valuation
Financials
These financial statements have been reviewed by an independent Certified Public Accountant.
SEC Filings
The Offering Statement is a formal description of the company and this transaction. It's filed with the SEC to comply with the requirements of exemptions 4(a)(6) and 506(c) of the Securities Act of 1933. Similar information is sometimes offered in a Private Placement Memorandum for 506(c) offerings.
Understand the Risks
Be sure to understand the risks of this type of investment. No regulatory body (not the SEC, not any state regulator) has passed upon the merits of or given its approval to the securities, the terms of the offering, or the accuracy or completeness of any offering materials or information posted herein. That's typical for Regulation CF offerings like this one.
Neither Netcapital nor any of its directors, officers, employees, representatives, affiliates, or agents shall have any liability whatsoever arising from any error or incompleteness of fact or opinion in, or lack of care in the preparation or publication of, the materials and communication herein or the terms or valuation of any securities offering.
The information contained herein includes forward-looking statements. These statements relate to future events or to future financial performance, and involve known and unknown risks, uncertainties, and other factors, that may cause actual results to be materially different from any future results, levels of activity, performance, or achievements expressed or implied by these forward-looking statements. You should not place undue reliance on forward-looking statements since they involve known and unknown risks, uncertainties, and other factors, which are, in some cases, beyond the company's control and which could, and likely will, materially affect actual results, levels of activity, performance, or achievements. Any forward-looking statement reflects the current views with respect to future events and is subject to these and other risks, uncertainties, and assumptions relating to operations, results of operations, growth strategy, and liquidity. No obligation exists to publicly update or revise these forward-looking statements for any reason, or to update the reasons actual results could differ materially from those anticipated in these forward-looking statements, even if new information becomes available in the future.
Updates
Oct 13, 2020

Primary offering of $5.00

shares at
Ask a Question
Proofread your comment before submitting: once it's posted, you can't edit or delete it. For the fastest help with the web site, email help@netcapital.com instead of commenting.
Looking to raise capital?
We can help turn your friends, family and customers into investors.
Learn more
Interested in more investment opportunities?
Browse all offerings currently available.
See more