Introducing Stodo
At Stodo, we believe the convenience of on-demand delivery shouldn't just be reserved for those crammed into overpriced apartments and subject to constant gridlock traffic; it should be there for the everyday suburban home, a market that is completely overlooked by the big guys.
In the summer of 2015, Stodo founder Adam Lopez was traveling in Los Angeles when he discovered the ultimate convenience of on-demand delivery, making everything easily accessible to the weary traveler. Adam was thrilled to discover that he could have almost anything delivered right to his front door, including his favorite beer, as well as fast food, dry cleaning, and groceries. This was truly a gift for people on the go.
Upon returning home, Adam was determined to bring this metropolitan luxury of convenient delivery to his suburban town, and Stodo was born.
Opportunity
The Suburban On-Demand Delivery Solution
Stodo delivers every day convenience items and more to suburban homes and neighborhoods. We deliver fast food, beer, wine, spirits, dry cleaning, groceries, and daily needs, even from popular sites such as Letgo. The company brings on-demand delivery to markets that don't fit the typical model of the industry front runners. Besides being first to market, Stodo makes sure their consumers are well educated on how on-demand delivery works, and the company brings an unparalleled sense of humanization to an increasingly sterile market landscape. At Stodo, you're in contact with a live human in real time when ordering, not clicking a bubble and typing directions in the "notes" box. That way, all the little idiosyncrasies of your order that technology may overlook are taken care of properly.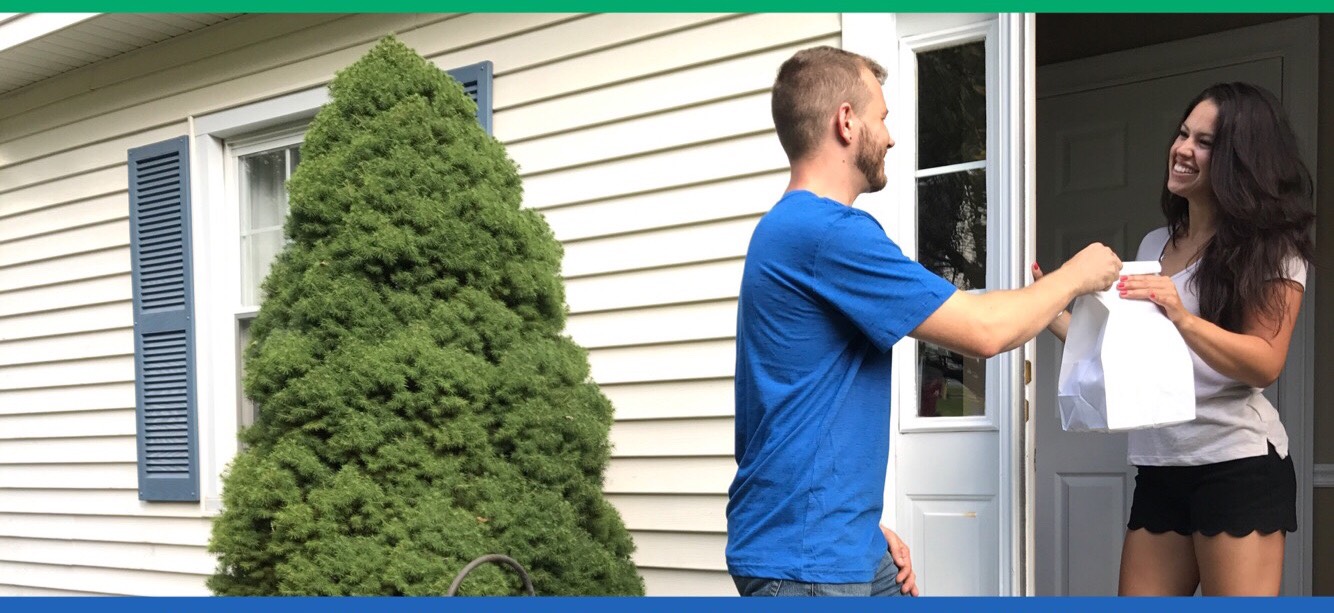 The Market
With the on-demand delivery space becoming more and more prevalent in the eyes of not only consumers, but venture capitalists as well, it's an opportunity to invest in a company that is fine- tuning some core missteps that a lot of the bigger movers in the space are overlooking.
The competition is hyper focused on vertical growth in major urban markets around the country. They all share the same model of conquering the big city then letting the reach reverberate throughout the rest of the state or territory. Stodo, on the other hand, is simply getting to markets earlier and building a rapport with customers and merchants alike, thus furthering brand loyalty across the board.
Based on our market research and the application of fine tuned metrics, we have determined that there are roughly 30,000 markets that can sustain a company like Stodo; most of these markets won't be looked at by the bigger players for expansion for at least 24-36 months.


Since the core demographic is much different in suburban markets than it is in big cities (typically ages 29-44 in suburban markets), the vast majority of consumers have never even experienced on-demand delivery before. As a result, we can create a brand loyal customer after only one or two deliveries.
Due to multiple factors, these smaller suburban markets are overlooked by almost all on demand delivery companies. An entire market can be saturated with minimal capital in roughly 60-90 days.
Long term we're looking to enter 150-200 markets. Stodo has plans to incorporate autonomous cars as well as solar powered robotics in order to maximize delivery efficiencies. Stodo has also selected target cities in Canada and Europe matching our criteria and intends to enter those markets in the next 24 months. We look forward to bringing technology and humanization to the forefront of on-demand delivery.
Progress
Success so Far
Stodo has completed over 4,000 orders in a test market that sits $15,000+ below its state's median income. This has reinforced the fact that even if a person, household, or family doesn't have an exorbitant amount of disposable income, Stodo is still more of a necessity than a convenience in certain situations.
We as a company have learned that every market for on demand delivery must be treated differently, not from a location perspective but a market-size perspective. We've learned that the humanization aspect of being able to interact with a real human, in real time, greatly increases two items that are of paramount importance to Stodo: brand loyalty due to the personal connection and the intangible commodity of trust.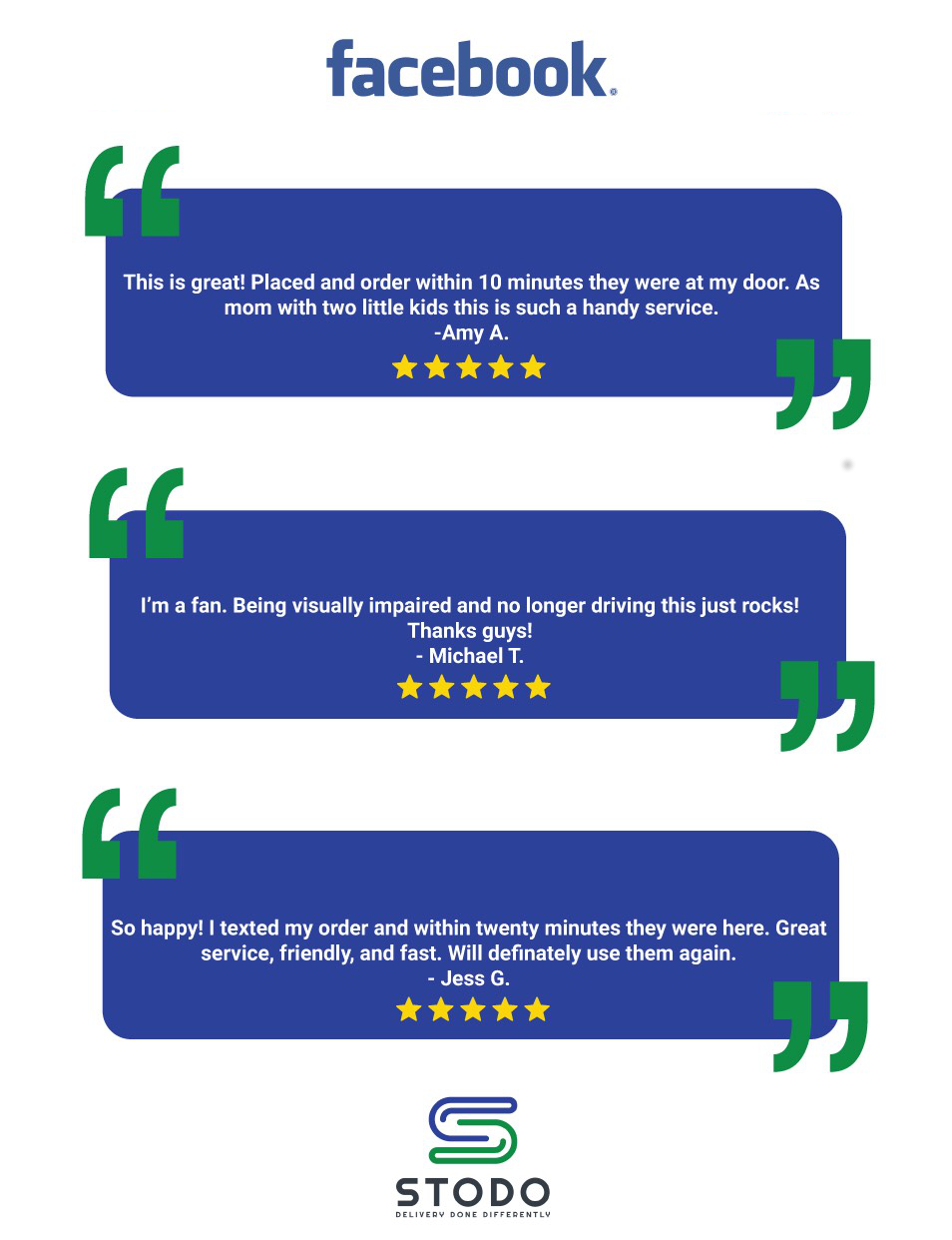 Business model
We charge a $2.99 delivery fee, in addition to a 9.9% convenience fee, both determined on a per market basis.
In the next 6-8 months we'll be beta testing a subscription based model called StodoGo, tentatively priced at $19 per month. StodoGo includes up to 30 deliveries a month, no delivery fee of $2.99 (still a convenience fee of 9%), shorter wait times, and never a minimum.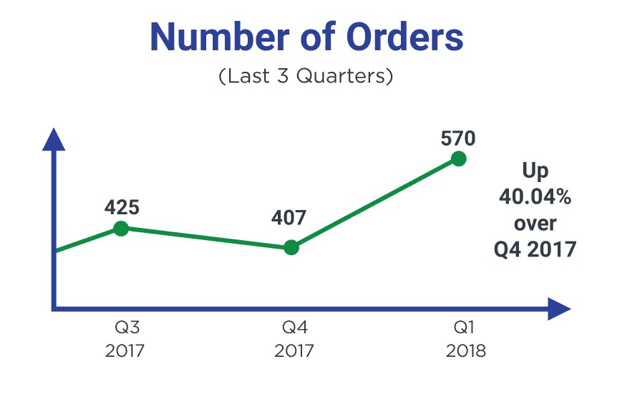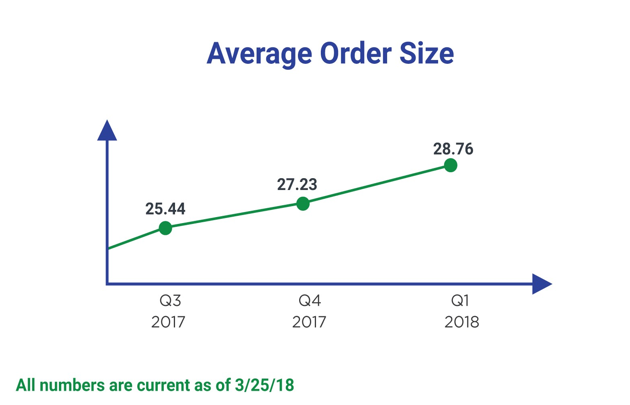 We believe, based on our studies and market research, that lean and aggressive scalability is of paramount importance when it comes to creating long term value for the company. We wanted to make sure that our model was as tight as it could be prior to lateral expansion and we believe we've achieved that for the time being due to the success we've had with the pairing of both volume of orders and driver efficiency.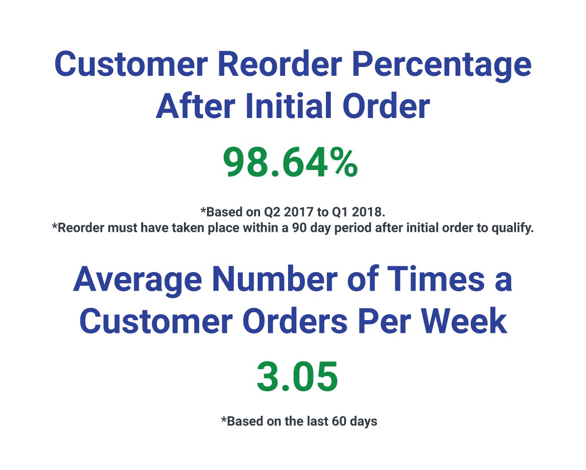 Team
Adam Lopez
Adam Lopez is an award winning entrepreneur and a member of Connecticut Magazine's "40 under 40" class of 2017. He is currently working towards his Harvard Business School alumni status via their Executive Education program. Adam also is an appointed official for the town of Naugatuck, Connecticut as a member of their Board of Finance. In his spare time Adam lends his skills as a member of the Board of Directors for Naugatuck Youth Services as well volunteers his time for a number of charities and NPOs including Habitat for Humanity, Connecticut Special Olympics, American Cancer Society, and Charity Water.
David Sabal
David Sabal comes from the aerospace and defense industry, formerly of Sikorsky Aircraft/Lockheed Martin. David has a skill set unmatched by most when it comes to managing teams of people to achieve a common goal. David has an AA in branding and graphic design and has been a part of Stodo Technologies since creation.
Johan Brandt
Johan Brandt is a Harvard Business School alumni and former classmate of founder Adam Lopez. He is the CEO & Partner of Paradigm, a leading brand consultancy firm in Sweden. Johan was also previously the CEO of tech startup EventLogic, as well as a marketing consultant for companies such as P&G and Shell.
James Skoggard
James Skoggard is a finance professional out of the the Fox School of Business and Management at Temple University. He posses his Series 63, 65, 7, 79 and is an RCA at Royal Bank of Canada. James has been involved in various projects with founder Adam Lopez for the past decade.
John Fanning
John Fanning, Founding Chairman and CEO of napster, has been a pioneer in internet technologies for over 25 years. In addition to his work with napster on the distributed aggregation of content, he has introduced such net-related innovations as client-server game play, voice over IP, and auto-upgrading/authentication. Since 1994, he has founded numerous successful Internet ventures, including napster, NetGames and NetMovies. John attended Boston College and has a background in finance from his work at Fidelity Investments in Boston, MA.
Use of Proceeds
If the offering's maximum amount of $106,248 is raised:
| Use | Value | % of Proceeds |
| --- | --- | --- |
| Compensation for Directors, Officers, and Promoters | $17,900 | 16.8% |
| Equipment / Machinery | $2,000 | 1.9% |
| Real Estate | $7,800 | 7.3% |
| Debt Repayment | $4,000 | 3.8% |
| Marketing | $7,500 | 7.1% |
| Additional Staffing | $46,000 | 43.3% |
| Rebrand | $1,500 | 1.4% |
| Contingency 8% | $4,502 | 4.2% |
| Operational | $9,840 | 9.3% |
| Intermediary fees | $5,206 | 4.9% |
Terms
Become a part of Stodo
Stodo Technologies was literally built on community. Without the unwavering support of our early suburban adopters we wouldn't be fortunate enough to be in a position to be a competitive, scalable company. When it comes to investors, we want people who are excited about changing the way the general public lives and consumes. We, at Stodo, believe that change can be executed in the most incremental ways and shift the delivery paradigm in small communities as a whole. This is something we pride ourselves on and we'd like our investors to as well. Overall, when it comes to investor relations we believe that transparency is of the utmost importance, so in addition to getting monthly investor update email from our Founder/CEO Adam Lopez, we will also do a periodic "Leadership Lunch" where any investor can call a designated number and chat with our Founder/CEO to ask questions, bring up ideas, or even talk strategy. "We want people to be invested not only monetarily, but emotionally as well. The team here has a passion for change and we want our investors to have that same drive to impact a market in a way that hasn't been seen before. We want our investors to feel comfortable and we want to be accessible to the early adopters that got this company to where it is today in addition to those that will help us move into the upper echelon of on-demand companies.
With this round of fundraising, Stodo is looking to put the funds raised towards lateral market expansion into five to seven new markets in three months time, personnel expansion, as well as marketing and promotion to prime the aforementioned markets.
This is an offering of Common Units, under registration exemption 4(a)(6), in Stodo Technologies LLC. This offering must raise at least $10,000 by July 6, 2018 at 11:59pm ET. If this offering doesn't reach its target, then your money will be refunded. Stodo may issue additional securities to raise up to $106,248, the offering's maximum.
$10,000 minimum
$56,451 raised
If the offering is successful at raising the maximum amount, then the company's implied valuation after the offering (sometimes called its post-money valuation) will be:
6,294,725 units
×
$0.17 per unit
$1,070,103implied valuation
Financials
Our company started with a small seed investment of $6,000 and now we've surpassed $100,000 in revenue in a single market as of the end of Q1 2018. We are growing month-over-month and look to continue an aggressive fundraising cycle as the year progresses to further our stronghold in suburban markets in the northeast as well as build out an immensely streamlined logistical and technological roadmap to optimize company efficiency overall.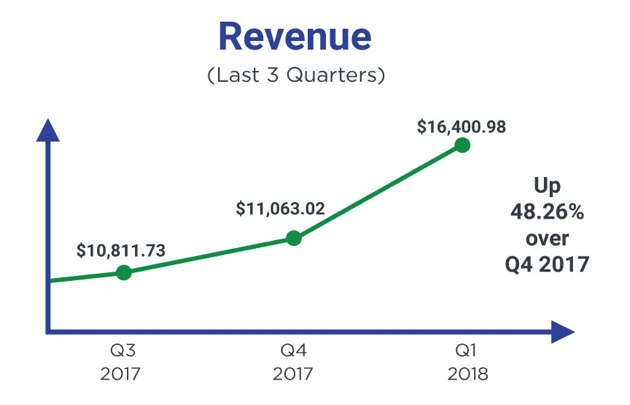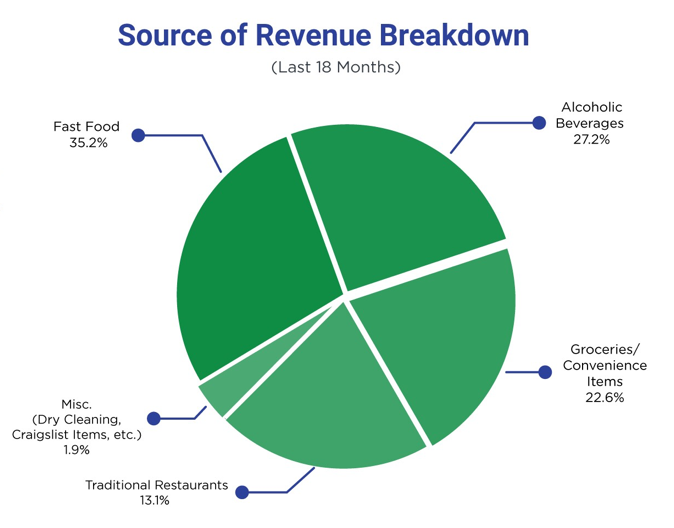 SEC Filings
The Offering Statement is a formal description of the company and this transaction. It's filed with the SEC to comply with the requirements of exemption 4(a)(6) of the Securities Act of 1933.
We're also required to share links to each of the SEC filings related to this offering with investors.
Updates
Jul 10, 2018

Jul 7, 2018

Primary offering finalized, selling

units

Sold $0.17 for a total of $56,451.22

units at

Jun 28, 2018

Jun 21, 2018

May 29, 2018

Apr 30, 2018

Apr 2, 2018

Primary offering of $0.17

shares at

Apr 2, 2018
Transactions
Spread
| Bid quantity | Price | Ask quantity |
| --- | --- | --- |
*Some securities may only be transferred to accredited investors if issued within the past 365 days. Unaccredited investors are permitted to place bids, so some transfers may have yet to occur.
No recent secondary activity
Transaction Log
Ask a Question
Proofread your comment before submitting: once it's posted, you can't edit or delete it. For the fastest help with the web site, email help@netcapital.com instead of commenting.
Understand the Risks
Be sure to understand the risks of this type of investment. No regulatory body (not the SEC, not any state regulator) has passed upon the merits of or given its approval to the securities, the terms of the offering, or the accuracy or completeness of any offering materials or information posted herein. That's typical for Regulation CF offerings like this one.
Neither Netcapital nor any of its directors, officers, employees, representatives, affiliates, or agents shall have any liability whatsoever arising from any error or incompleteness of fact or opinion in, or lack of care in the preparation or publication of, the materials and communication herein or the terms or valuation of any securities offering.
The information contained herein includes forward-looking statements. These statements relate to future events or to future financial performance, and involve known and unknown risks, uncertainties, and other factors, that may cause actual results to be materially different from any future results, levels of activity, performance, or achievements expressed or implied by these forward-looking statements. You should not place undue reliance on forward-looking statements since they involve known and unknown risks, uncertainties, and other factors, which are, in some cases, beyond the company's control and which could, and likely will, materially affect actual results, levels of activity, performance, or achievements. Any forward-looking statement reflects the current views with respect to future events and is subject to these and other risks, uncertainties, and assumptions relating to operations, results of operations, growth strategy, and liquidity. No obligation exists to publicly update or revise these forward-looking statements for any reason, or to update the reasons actual results could differ materially from those anticipated in these forward-looking statements, even if new information becomes available in the future.
Looking to raise capital?
We can help turn your friends, family and customers into investors.
Learn more
Interested in more investment opportunities?
Browse all offerings currently available.
See more