Introduction
Spaceout.VR is a free to play Social VR MMO for iOS & Android. Spaceout.VR monetizes with upgrades and features for entertainment, gaming and communications.
Spaceout.VR engages players with fun VR experiences. 360 Video & Photo, Games, Travel and Music power endless content features within our MMO. Spaceout.VR publishes a customized personal Space Station for each new Spacer. We populate personal spaces with the digital content you love based on machine learning and an analysis of your social media graph. Spaceout.VR accesses content from popular platforms like Facebook, YouTube, Twitter, SoundCloud and Google Street View. In the Orbital Social Feed you can visit thousands of other Space Stations. Make new friends, like, share and leave messages for other Spacers.
Win the game by building the biggest Space Station in VR! Our in-app economy rewards engagement and participation. Purchase and promote new Spaces and premium content with in-app purchases in the Spaceout Store.
Spaceout.VR originated in early 2015 as a music-powered mobile VR app. Massive consumer traction with teen and millennial music fans jump-started our product. The "Music Virtualizer" was a new and unique way to have more fun with your music.
To date, no large or small VR software company has unlocked long-term retention. Mobile VR is an emerging and disorganized market. As a leader in the open VR app market, Spaceout.VR has the opportunity to become a defining brand in mass-market consumer VR.
We have achieved unprecedented technological integration with the ability to deliver AI, games, travel, messaging, social media, music streaming and 360 video / photo into a tiny compact mobile app. We monetize with in-app purchasing, promotions, advertising and subscriptions.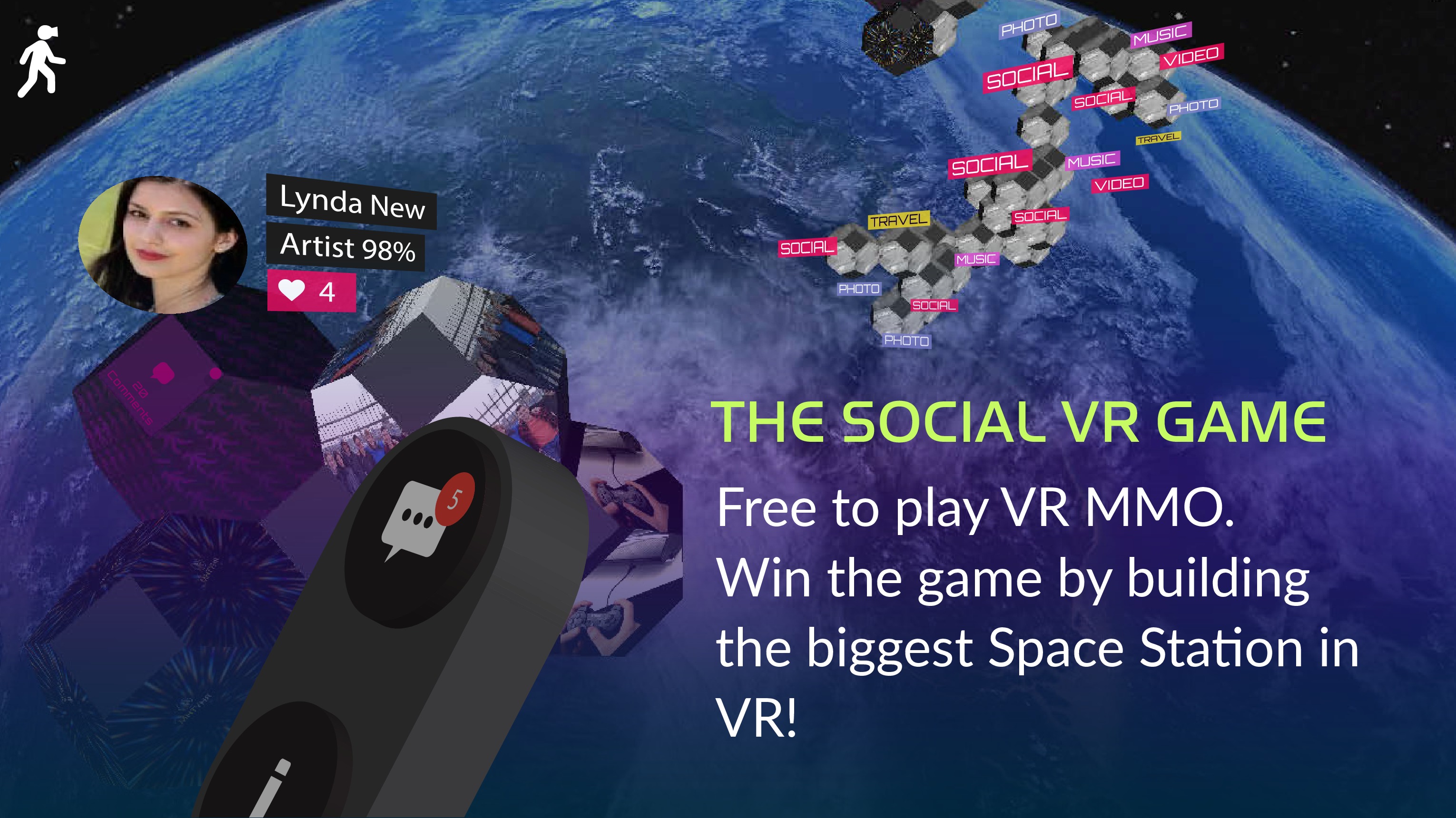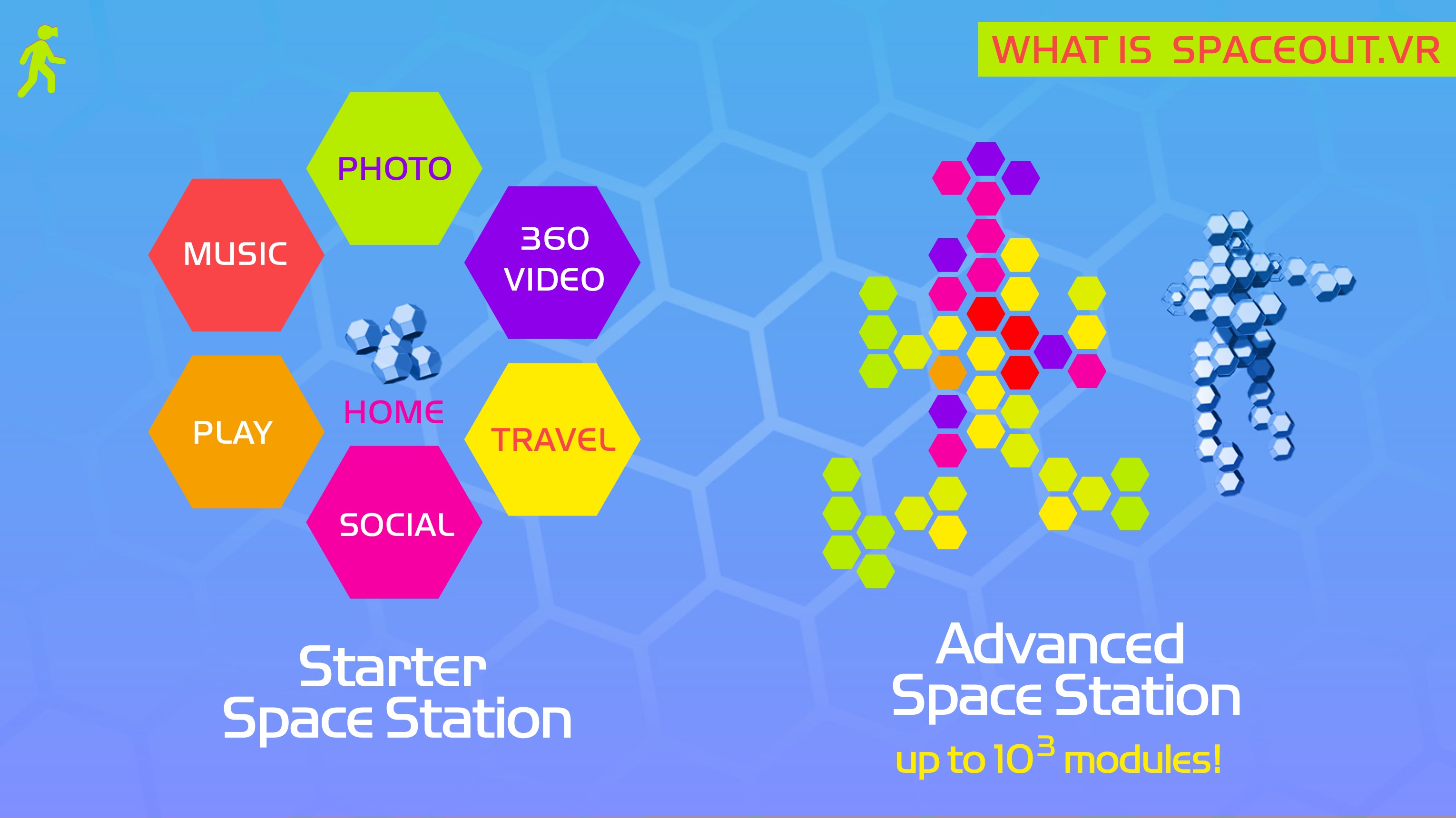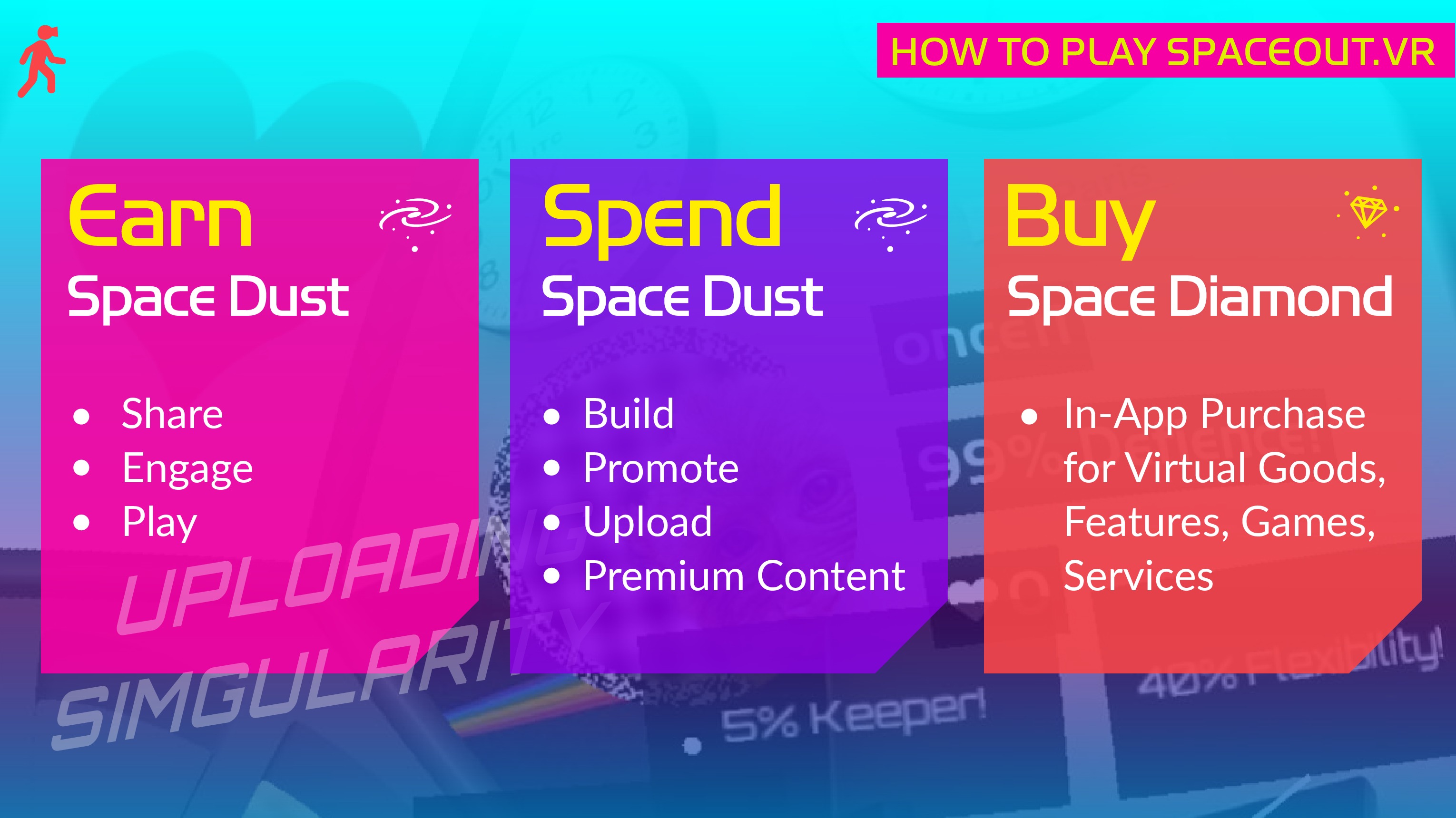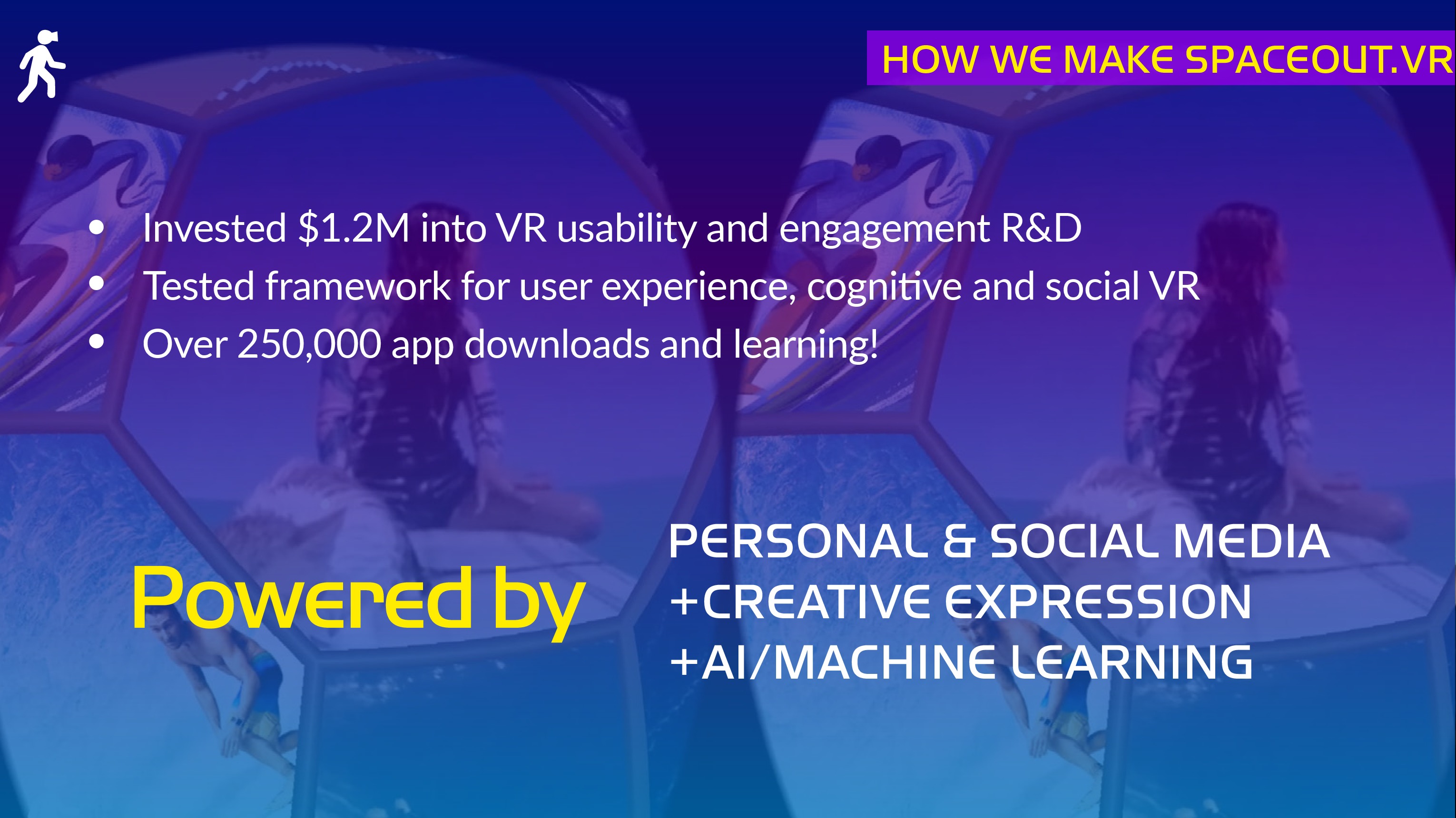 The Market
We are on the verge of a megatrend defined by hundreds of billions of dollars of R&D by major tech firms worldwide. This has fostered a VR and AR economy that is thriving. 2017 is the year of VR brand establishment. With 2 years of industry leadership, SpaceoutVR, Inc. is a perfect top player.
There were over 160M VR app downloads in 2016. We see a worldwide market of over 100M potential active users in 2017/2018. The TAM of smartphone users worldwide is 3.4B. The open market of Mobile VR apps accounts for 98% of the VR market. In this open market we are above the fray of the VR platform wars. We have the fluidity to withstand competitive threats. We use many features to entertain, amuse, intrigue, befriend and #spaceout.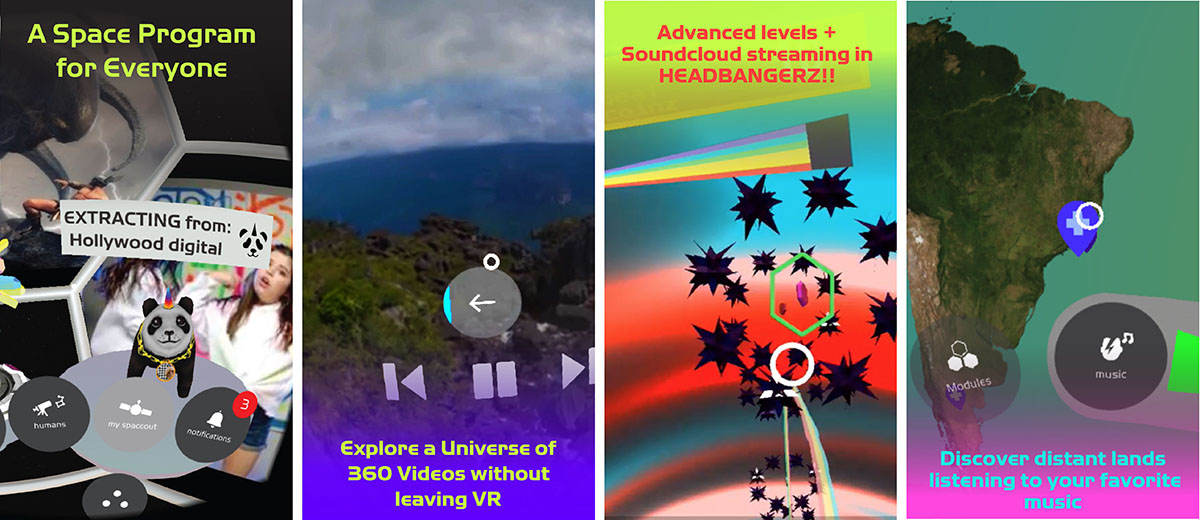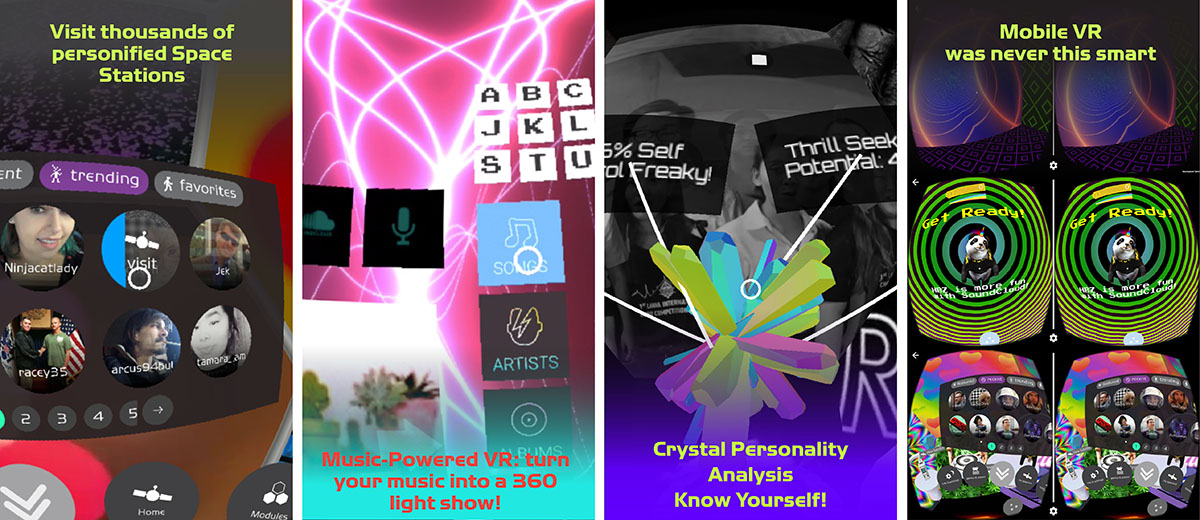 Successes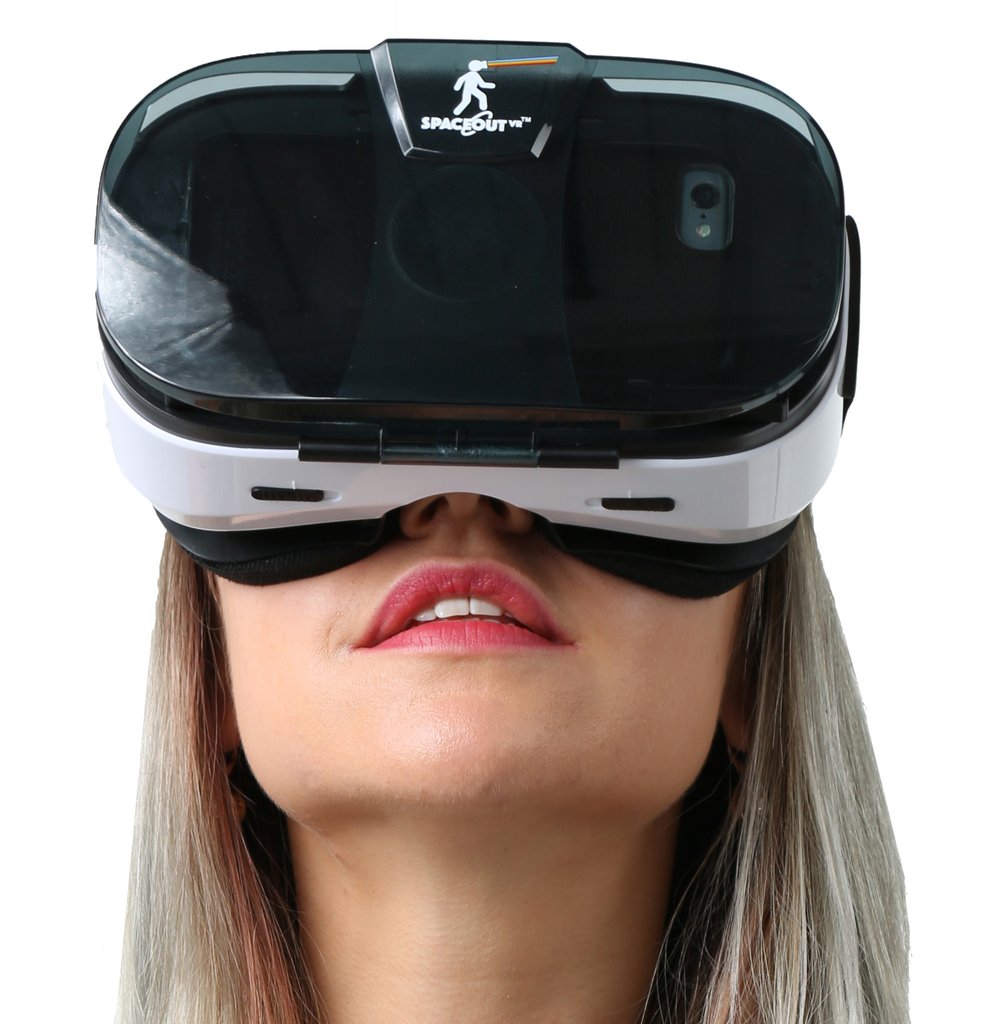 Over the past 24 months we have invested $1.2M into VR usability and engagement R&D. Over 250,000 app downloads give us priceless insights into mobile VR behaviors. We now have a framework for user experience, cognitive and social VR. We have used digital channels for marketing since our product launch in November of 2015. A Blue Ocean marketing strategy enables us to convert VR novices at a low-cost based on their interests. In 2016 we reduced our CPA cost from $2.5 to >$0.50. Now we are focused on revenue from increased user engagement and retention with a goal of CAC<LTV. At this point, Spaceout.VR will scale to generate profits.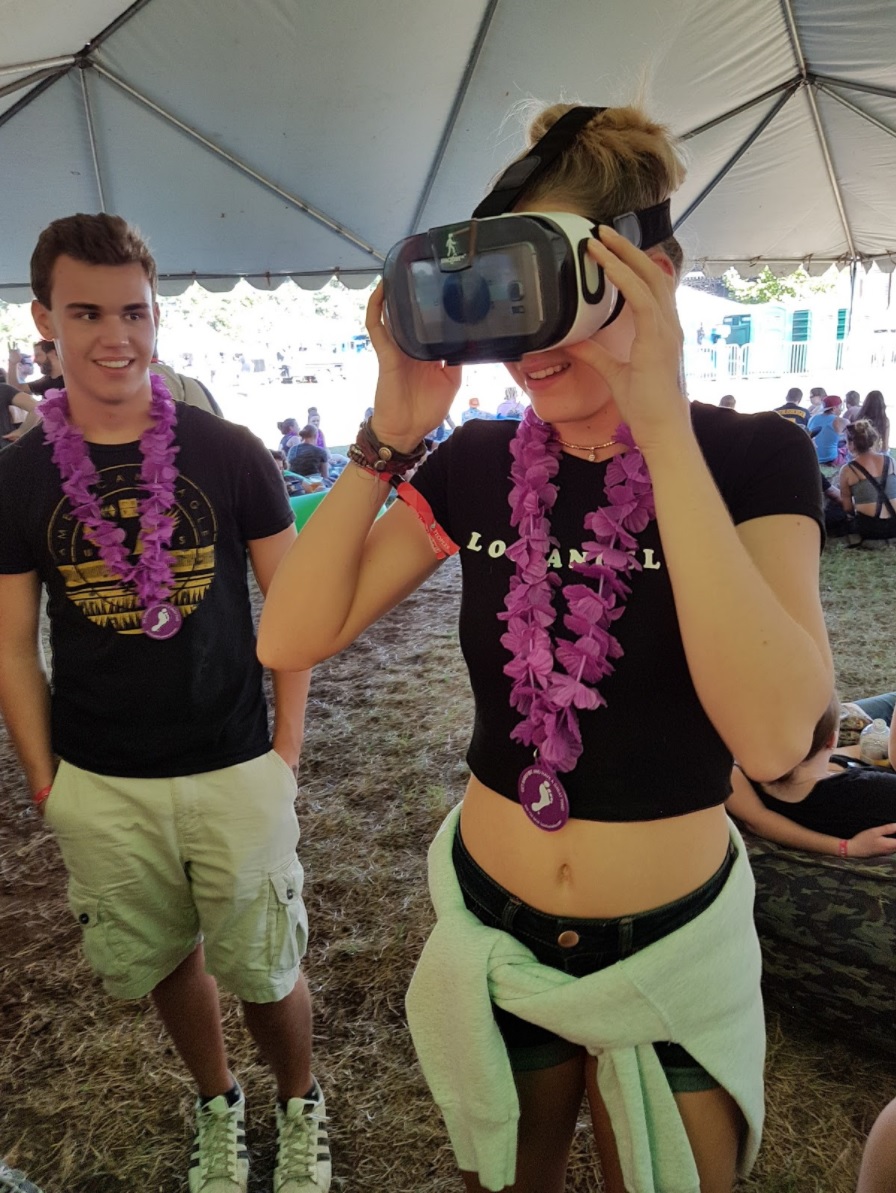 Our company has been followed by some of the marquee industry internet magazines; VRFocus, 10 companies to watch (OnTheGrid), VentureBeat, This Week in Virtual Reality, News10 (ABC), Cornell Tech Review, Albany Times Union and Albany Business Review.
Notable investors include Philip Kaplan, Silicon Alley & Valley entrepreneur, NY based Redwood Technology Ventures and 1st Playable Productions.
Key Updates
Now a top featured app in the Google Cardboard App for Android. This has boosted a 500% increase in organic new users.
Smashed new engagement records with an average of 18.33 min. spent in-app during May.
Awarded a free booth at TechCrunch Disrupt in NYC May 15-17 and pitched at Start-Up Alley.
Created an interactive VR Playground at the Northside Festival June 7-9 with over 9,000 innovation attendees.
Upcoming pitch at NASDAQ Times Square HQ, June 21, 2017 in the Silicon Dragon start-up competition.
Won the the CEG Technology Award "Judges' Choice for Technology". The Award Ceremony is June 29, 2017 at Rivers Hotel and Casino in Schenectady, NY.
Business Model
Our model is based on a marketplace of features and add-ons. We generate revenue from active, engaged consumers who pay for value added services, that include paid games, paid content, paid media, paid music and other premium services and technologies.
Our product sales rely on App Store Optimization (ASO) this is achieved with paid, earned and owned media. We are a regular feature on Google Cardboard VR Recommended Apps - this is the ultimate location for exposure. Our business model relies on regular paid advertising conversions.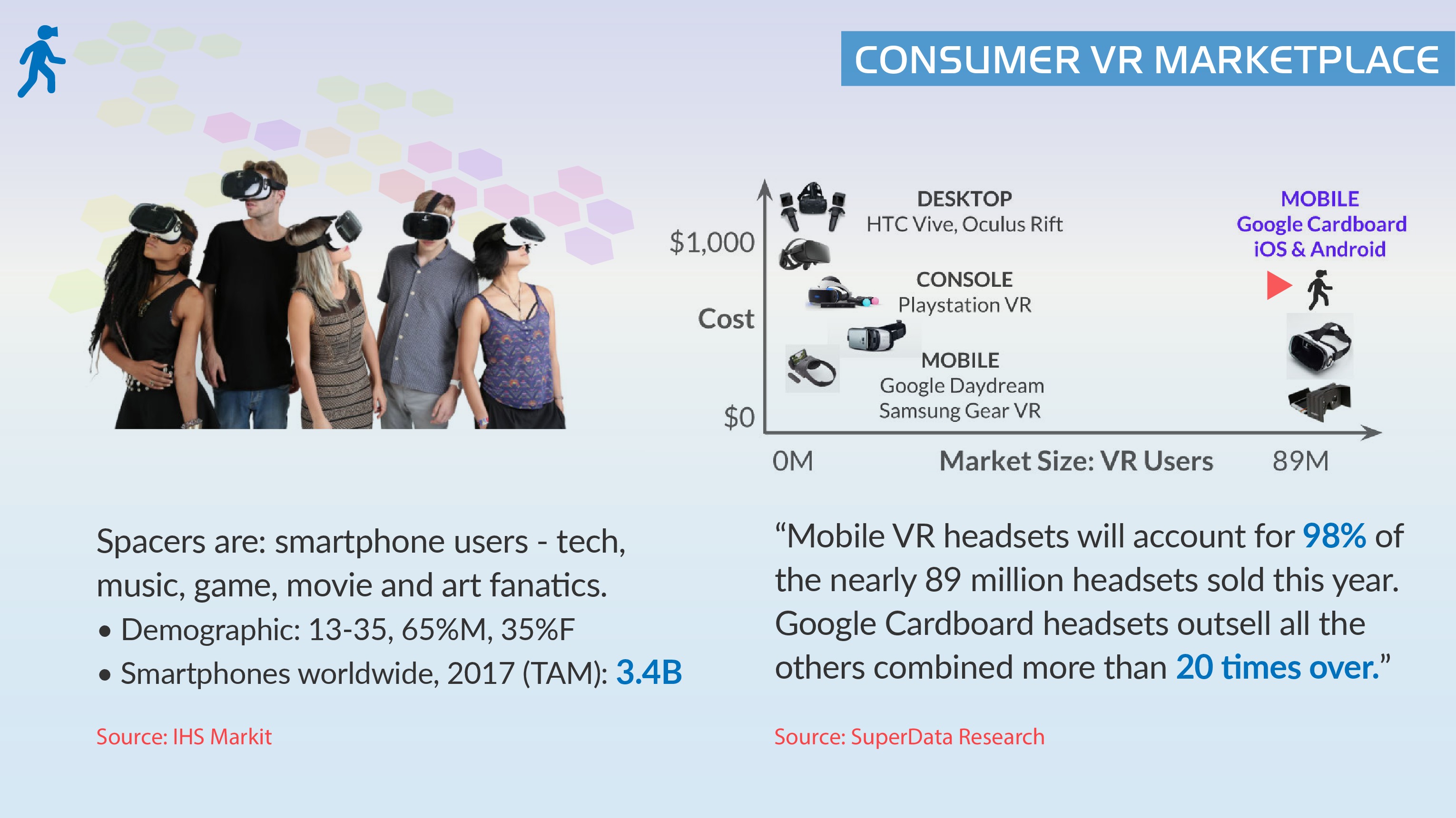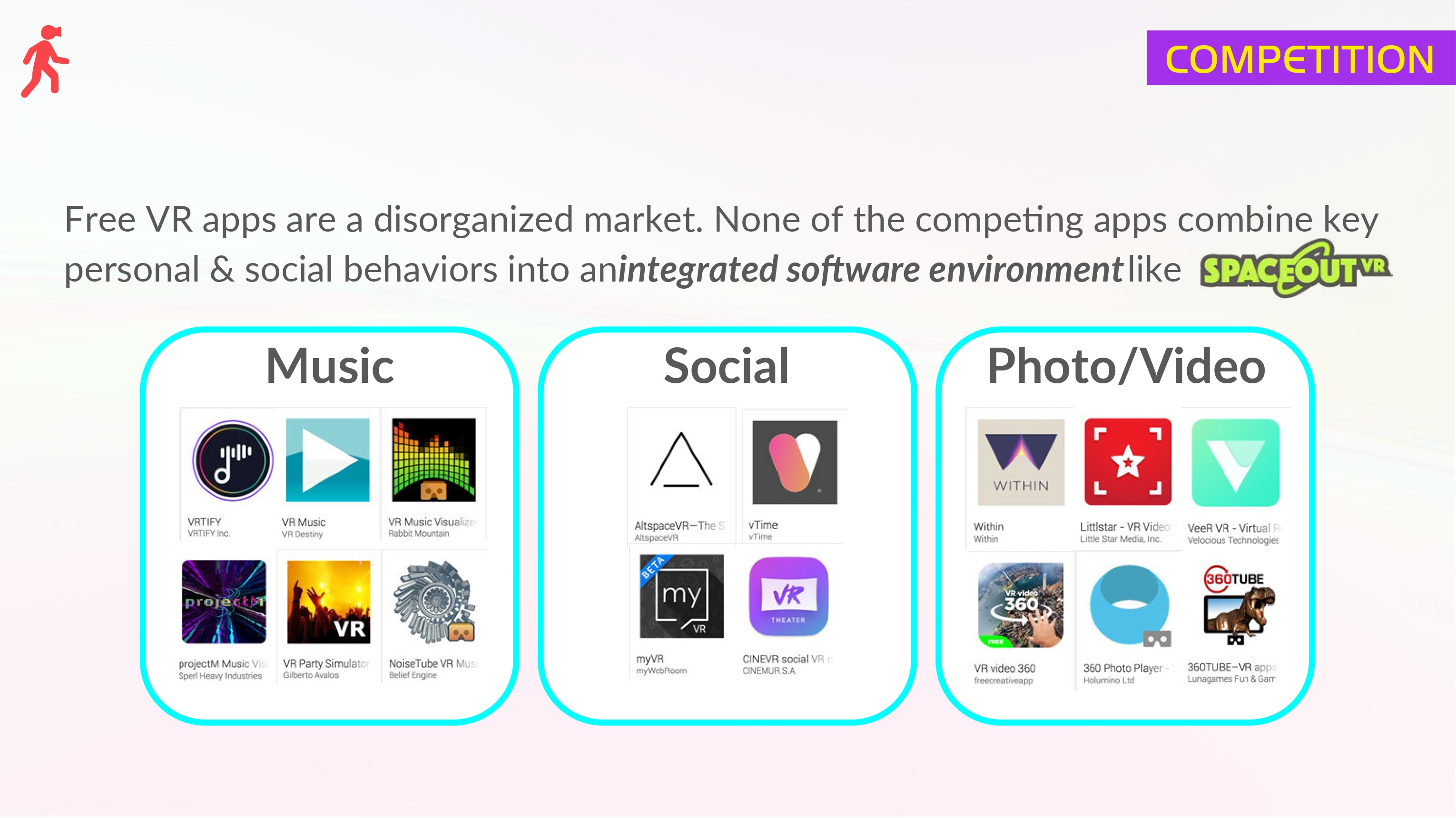 Team
Our co-founders are four senior executives in Gaming, Entertainment and Digital Marketing. We have been involved in every tech megatrend since web 1.0. We have the collective experience to shape the future of Mobile VR. We have known each other and collaborated since college (over 20 years). We are a fully committed founding team and we have 100% of our time and money invested in the success of this company. Our equity is split evenly between the 4 co-founders. We have a recruiting pipeline through Rensselaer Polytechnic Institute which has premier programs in Gaming, Computer Science and Digital Marketing.
V Owen Bush
Co-founder & CEO
Immersive experience creator and tastemaker. Managed many creative tech teams over 20 years with clients such as MTV, Google & Twitter.
Dennis Adamo
Co-founder & COO
A pioneer in the media & tech industries since 1994. Founded 10 companies. Held global executive positions with LG, Yahoo and others in VC funds, media & tech.
Ignacio Platas
Co-founder & CPO
Product designer and creative director with a proven track record and multiple profitable M&A events in gaming, social and machine learning.
Agustín Abreu
Co-founder & CTO
Award winning mobile and MMO game developer. Developed over 100 games/apps and a toolkit that anticipates the challenges of VR.
Jeremy Russo
Game Designer
Seasoned game designer focused on creating innovative, memorable, and FUN interactive experiences. Principal game designer on games such as Guitar Hero and Skylanders, managing a team of over 150 developers for 13 years.
Additional Information
We have valuable partnerships with large technology companies and government economic development organizations that have taken an interest in our company:
Google - has placed us a in a featured app permanent position and will soon place us in the top featured VR apps on the Play Store. We have a great working relationship and continue to share information and feedback with the executive VR teams.
IBM - as early adopters of the IBM Bluemix platform we are now one of the leading users of Watson conversation technology. IBM has recognized the importance of our work in the VR space.
Start-Up New York - Since 2015 SpaceoutVR, Inc. has been an example of the PPP model of the New York State tax free incentive program. We located our facilities in a Start Up zone and have academic partnerships with the SUNY system. Every semester SpaceoutVR, Inc. accepts students for marketing, administration and management internships.
Workforce New York (WDI) - NYS Dept Labor - in 2016 SpaceoutVR, Inc. created an on-the-job training program led by a 5 year former Boeing Systems Engineer. We trained 2 employees in software development and coding. The WDI and Rensselaer County labor paid 50% of their salaries and consulting costs.
Our roadmap to success is defined by clear phases of development. We are entering the revenue phase of our project. This consists of in-app economy implementation and engagement / retention increase. The next phase is scalability. This phase is predicated on the lowering acquisition costs and increasing lifetime value. At each stage our financing strategy enables us to focus on quality and precision of our product development efforts.
Use of Proceeds
If the offering's maximum amount of $100,000 is raised:
| Use | Value | % of Proceeds |
| --- | --- | --- |
| Working Capital | $60,000 | 60.0% |
| marketing | $30,000 | 30.0% |
| Misc Expenses | $5,100 | 5.1% |
| Intermediary fees | $4,900 | 4.9% |
Terms
Become a part of SpaceoutVR
We are an enthusiastic and vibrant brand with an excellent product and wide marketplace acceptance. To join the SpaceoutVR family is to be part of this future-forward community. We look for our investors to be proactive and help us gain market and commercial opportunities. We conduct regular investor meetings and quarterly progress updates. Capital is the only current block to our success.
Our use of proceeds is directed at ongoing development in phases:
Completed phase 1 - VR space Station Modular architecture
Phase 2 - Gamification and the Implementation of the VR Economy to support it
Phase 3- Creating high engagement and retention to increase our LTV
Phase 4 - Massive Scaling and Cross Platform integration
This is an offering of Common Stock, under registration exemption 4(a)(6), in SpaceoutVR, Inc.. This offering must raise at least $10,000 by July 31, 2017 at 4:00pm ET. If this offering doesn't reach its target, then your money will be refunded. SpaceoutVR may issue additional securities to raise up to $100,000, the offering's maximum.
$10,000 minimum
$17,050 raised
If the offering is successful at raising the maximum amount, then the company's implied valuation after the offering (sometimes called its post-money valuation) will be:
1,102,489 shares
×
$5.00 per share
$5,512,445implied valuation
Financials
In 2015, we founded the company and bootstrapped our first 6 months of operations. We raised a total of $365,000 from angels and strategic investors as convertible debt. In April of 2017, we converted all existing investors for a total of $412,424 by accelerating the maturity of their notes payable. Based on market conditions and feedback, our company Cap is now $5M and we have developed a financing strategy that calls for a CF equity round / Convertible Bridge Loan, a Direct Equity Financing and a Series A financing over the next 4 years.
SEC Filings
The Offering Statement is a formal description of the company and this transaction. It's filed with the SEC to comply with the requirements of exemption 4(a)(6) of the Securities Act of 1933.
We're also required to share links to each of the SEC filings related to this offering with investors.
Updates
May 3, 2018

Aug 1, 2017

Jul 31, 2017

Primary offering finalized, selling

shares

Sold $5.00 for a total of $17,050.00

shares at

Jun 1, 2017

May 12, 2017

Primary offering of $5.00

shares at

May 12, 2017
Transactions
Spread
| Bid quantity | Price | Ask quantity |
| --- | --- | --- |
*Some securities may only be transferred to accredited investors if issued within the past 365 days. Unaccredited investors are permitted to place bids, so some transfers may have yet to occur.
No recent secondary activity
Transaction Log
Recap
SpaceoutVR, Inc. is a leader in Mobile VR.
2.5 years of experience and 250k downloads give us priceless insights into Mobile VR audiences.
Our robust platform has a deep and unique set of capabilities.
Our team is tested, dedicated and resilient.
Now is the time to #spaceout!
Ask a Question
Proofread your comment before submitting: once it's posted, you can't edit or delete it. For the fastest help with the web site, email help@netcapital.com instead of commenting.
Understand the Risks
Be sure to understand the risks of this type of investment. No regulatory body (not the SEC, not any state regulator) has passed upon the merits of or given its approval to the securities, the terms of the offering, or the accuracy or completeness of any offering materials or information posted herein. That's typical for Regulation CF offerings like this one.
Neither Netcapital nor any of its directors, officers, employees, representatives, affiliates, or agents shall have any liability whatsoever arising from any error or incompleteness of fact or opinion in, or lack of care in the preparation or publication of, the materials and communication herein or the terms or valuation of any securities offering.
The information contained herein includes forward-looking statements. These statements relate to future events or to future financial performance, and involve known and unknown risks, uncertainties, and other factors, that may cause actual results to be materially different from any future results, levels of activity, performance, or achievements expressed or implied by these forward-looking statements. You should not place undue reliance on forward-looking statements since they involve known and unknown risks, uncertainties, and other factors, which are, in some cases, beyond the company's control and which could, and likely will, materially affect actual results, levels of activity, performance, or achievements. Any forward-looking statement reflects the current views with respect to future events and is subject to these and other risks, uncertainties, and assumptions relating to operations, results of operations, growth strategy, and liquidity. No obligation exists to publicly update or revise these forward-looking statements for any reason, or to update the reasons actual results could differ materially from those anticipated in these forward-looking statements, even if new information becomes available in the future.
Looking to raise capital?
We can help turn your friends, family and customers into investors.
Learn more
Interested in more investment opportunities?
Browse all offerings currently available.
See more