Introduction
SelenBio, Inc. is a biotechnology company developing antibacterial technology for a wide variety of use cases. Our platform antibacterial technology prevents biofilm formation in medical, dental, industrial, and consumer applications using a unique and proprietary selenium-based compound. SelenBio keeps you happy and healthy by keeping the products you use and the things you touch infection-free.
The Company is planning to raise a total of $2 million, of which $1.1 million has been raised to-date.
Problem
Bacteria can infect any part of the human body. Infectious bacteria reproduce quickly in your body and can make you very ill. Many bacteria give off toxins, which can damage tissue and even become life-threatening.
The risk of severe infections is especially high around implanted medical devices such as hernia meshes, orthopedic implants, catheters, and vascular grafts.
Recent changes in healthcare reimbursement policy have shifted the cost of implant infections back to the original service provider as a "preventable infection," generating an urgent need to develop devices better able to prevent bacterial and fungal infections.
Current silver and copper-based antimicrobials used for treatment of bacterial growth are costly and carry harmful side effects due to their toxicity and leaching.
"Antibiotic resistance adds more than $1,000 to the cost of treatment for a single patient, according to a new study. Multiply that by the estimated number of antibiotic-resistant infections, and costs run well over $2 billion per year."
FierceHealthcare
May 22, 2018
Solution
SelenBio developed and is currently manufacturing a selenium-based organic compound that can be integrated into products. This compound kills harmful bacteria for the life of the product.
SELDOX®, developed at Texas Tech University and licensed and commercialized exclusively by SelenBio, Inc. is an innovative and proven antimicrobial compound derived from the element selenium. When integrated into any material or product, SELDOX® works by generating superoxide radicals which destroy bacteria on contact, disrupting colonization and preventing the formation of biofilm.
SelenBio engages in joint development with numerous industry partners in large markets where harmful bacteria creates problems and increases costs. We collaborate with those partners to create products with added antibacterial characteristics. When successfully completed, these products prevent dangerous bacteria from growing on the surface of the product.
The Company currently has joint-development projects underway in the medical device industry (i.e. wound care bandages, silicone used in manufacturing urinary catheters, etc.), the commercial paint industry to prevent bacterial growth in hospitals, nursing homes, schools, etc., and consumer products like water bottles and athletic clothing.
SelenBio plans to receive licensing fees from these companies for the use of their patented technology in addition to ongoing royalty payments from the sale of these products.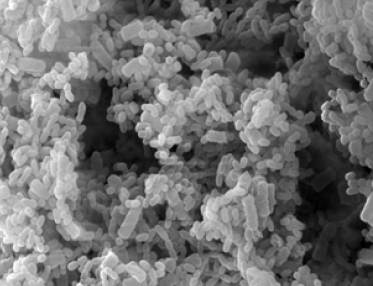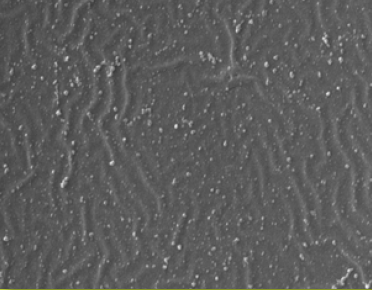 Market
Below are just two examples of the market size for only two (2) current applications of SELDOX® technology.
Market Opportunity
SelenBio, Inc.'s SELDOX® technology has the potential to be disruptive within the antimicrobial industry. The Company plans to identify industries and applications in which its SELDOX® platform antimicrobial technology can offer either an improved clinical outcome or significantly reduced cost.
In recent years, there has been an increased need for new antibacterial agents as the emergence of bacterial resistance now poses a significant clinical problem. More and more bacteria are becoming resistant to conventional antibacterial therapies and treatments. For example, meticillin-resistant Staphylococcus aureus(MRSA) and vancomycin-resistant enterococci (VRE) are both increasingly dangerous. SelenBio's SELDOX® is timely, advantageous, and cost-effective.
Antibiotic resistance adds nearly $1,400 to the average hospital bill for treating a bacterial infection and costs the U.S. more than $2 billion annually, according to a March 22, 2018 study conducted by Health Affairs. And that number is likely much higher, since the data did not include patients in nursing homes, skilled nursing facilities, prisons, or other institutional sites of care. The study, which is the first national estimate of the incremental costs for treating antibiotic-resistant infections, also found that the share of bacterial infections in the United States that were antibiotic resistant more than doubled over 13 years, rising from 5.2% in 2002 to 11% in 2014.
Competitive Landscape
The antibacterial activity of silver has long been known because of its toxicity to human cells. The most widely documented uses are prophylactic treatment of burns, wounds, incisions and water disinfection. However, the mechanisms by which silver kills cells are not known. It is believed that silver ions leach from the treated surface potentially causing harm to bystander cells and eventually diminishing in effectiveness.
SELDOX® is unique in its qualities as an antimicrobial:
It is catalytic:
As long as oxygen & sulfur/thiol groups(both ubiquitous) are present, SELDOX® will not stop fighting bacteria.
It is non-leaching:
Whereas other antimicrobials such as silver and copper leach into the environment, body or water supply, SELDOX® remains covalently bound to a substrate with no reduction in potency nor intrusion into the surrounding environment.
It is safe:
SELDOX® is non-toxic, safe in and on the body, and selenium is in fact nutritionally required by the body.
It is cost effective:
SELDOX® is a fraction of the cost of silver and other antimicrobials.
It is cleared by the FDA:
SELDOX® has been cleared by the FDA and is commercially in use today in various dental products, and 6) it is highly effective – SELDOX® has achieved 99.99% (and higher) effectiveness in killing numerous key bacteria, fungus and viruses, making it antibacterial, antifungal and virucidal.
Business Model
SELDOX® platform antimicrobial technology provides competitive advantage and scaling opportunities in the following ways:
Multiple Revenue Sources:
Revenue will be realized both from royalty and fees charged for sublicensing and also from the sale of SELDOX® antimicrobial compound. Ultimately, as the technology matures, revenue can also be received from fees charged from offering Research & Development services to prospective sublicensee's.
Recurring Revenue:
Once a sublicense has been executed for an application(s) in a particular industry, SelenBio, Inc. will receive ongoing royalties and fees for the remaining life of the patent (2030).
Platform Based Instead of Single Product:
The countless number of applications that can benefit from an antimicrobial enhancement mitigates the investment risk.
Network Effect In Action:
The value of the technology (company) increases with the number of users (sublicensee's).
Virality:
Not the same as "network effect" in that users invite (attract) other users.
Progress
This is how we acquire new customers, develop new markets and bring our revolutionary technology to the world:
SelenBio, Inc identifies industries and applications in which its SELDOX® platform antimicrobial technology can offer either an improved clinical outcome or significantly reduced cost.
We then consider each potential application's market opportunity, barriers to entry, and existing competitive landscape to determine whether a SelenBio branded product entry or strategic sublicense partnership is more appropriate.
SelenBio directly approaches targeted industries or partners with a competitive advantage and value driven proposition. Commercialized applications are sold through distributors, manufacturer sales organizations or through established direct sales channels of sublicensee, with support and supplemental marketing activity provided by SelenBio.
SelenBio will be the sole and exclusive provider of SELDOX® compound to all sublicensees.
We maintain an active web and social media presence and participate in industry-relevant trade shows, expos, and conferences nationwide to educate consumers and business partners of the availability and advantages of our products.
Sublicensed integration of SELDOX® into raw materials to reach downstream product applications is an area of particular interest – this will allow us to maintain a lean operation while reaching broader markets.
Success
DenteShield™ dental products launched January 2018
European patents validated in 11 countries April 2018
Discussion started on integration of SELDOX® into silicone for use in urinary catheters and other medical devices June 2018
Joint development of wound care bandage began July 2018
R&D on incorporating SELDOX® into glaucoma tube October 2018
Integration and successful testing with paint application
Sublicense agreement signed for textile (cotton) application June 2019
GingiShield™ antibacterial dental sealant launched July 2019
Team
The combined background and experience of the founders and management team are the perfect ingredients for a successful biotechnology company--business acumen, financial reporting, chemistry R&D knowledge, legal and regulatory and business development.
Kenny Gallagher
CEO
30 years of startup, growth, and C-level executive management experience
4 years prior experience as CEO working with selenium technology in dental applications
An instigator of innovation with unwavering determination to bring products to market, Kenny contributes selfless and ethical leadership, influences change, builds great talent, plans diligently, can monetize opportunities, and will execute relentlessly.
Kenny's first fundraising venture on his own was in 1985 when he raised $500,000 to start Mini-Phone, Inc., a telecommunications company desiring to establish a disposable telephone concept in the hospital industry. After the sale of the business to a larger telecommunications company in Baton Rouge, LA, Kenny was asked to follow the acquisition as its President, but later sold his interest to other stockholders and left to help start a home health business in Midland, Texas.
As President and CFO in 2000 for a growing dental and orthodontic supply company (ClassOne Orthodontics, Inc.) located in Lubbock, TX he developed a sales and marketing network domestically and he expanded the small company's brand and sales to over 10 countries internationally. In 2007 the company licensed university-develop biotechnology (antibacterial), raised $3 million in R&D capital and commercialized the technology in the dental industry. In 2009 Kenny led the effort of selling the company to Henry Schein, Inc., a $6.5 billion dental and medical supply distributor. During Kenny's tenure as President and CFO of ClassOne it was recognized by Inc. magazine as one of the top 5,000 fastest growing small businesses in the United States.
Kenny is currently the CEO of SelenBio, Inc., a biotechnology company that has developed a proprietary, platform antimicrobial technology that can prevent biofilm and bacteria. Thus far he has lead the company in developing business and joint development relationships that will lead to commercialization of the company's SELDOX antibacterial technology in dentistry, wound care bandages, silicone used in urinary catheters, commercial paints, plastic and many other applications.
Earlier in his career, Kenny was involved in the Jaycee organization, the U.S. Department of Commerce Export Council and the Chamber of Commerce Bioscience committee.
Karl Doenges
JD, President
15 years executive management experience in startups, SME's, and corporations
6 years in biotech new product commercialization
20 years experience in government, regulatory, and international affairs
Karl has extensive experience in starting, leading and managing companies in the healthcare, industrial and green-energy industries. Previously, Karl was an advisor for fuel, energy, technology and water to Cranberry Capital, Vice President of Marketing and Government Affairs for Gradiant Corporation, Chief Marketing Officer and Senior Vice President for Government Affairs and Business Development for Sweetwater Energy, President at Clean Fuel Distribution and Director of Global Marketing at Wagner and Brown, Ltd. In all of these positions, Karl managed the international aspect of business development and Government Affairs.
Karl began his career on a presidential campaign and as a political appointee. He worked as a Senior Advisor in the United States International Trade Administration, where he founded the energy exporting team – coordinating all government agencies involved in exporting and energy to share resources for American companies entering new international markets. He also worked on international summits for China and Russia and led foreign delegations at trade shows. Previously he was Director of Television Production at the White House, Spokesman and Director of Television Production at the Presidential Inaugural Committee and was in the George W. Bush Presidential Campaign.
Karl is a member of the State Bar of Texas and has served on the U.S. District Export Council for the U.S. Department of Commerce for more than 10 years. He is a cum laude international business graduate of the University of Texas at Austin, earned his Juris Doctorate (J.D.) and Masters of Business Administration from Texas Tech University and attended the Institute of World Legal Problems at the University of Innsbruck, Austria.
Matt Belsole
Director of Business Development
15 years experience in sales management and strategy for healthcare and medical device products
7 years previous experience working with SelenBio CEO in strategic partner and distributor account development
A proven sales leader with fifteen years' experience in sales and management within the healthcare and medical device industries. Extensive knowledge of sales and marketing processes, strategies, and best practices across multiple channels and customer segments including B2B, B2C, Channel/Distributor Partners, and Healthcare.
Advisors
Ted Reid
PhD, Chief Science Officer
Co-inventor of SELDOX® technology
Professor, Texas Tech University Health Science Center, Departments of Ophthalmology and Visual Sciences, Chemistry and Biochemistry, Immunology and Molecular Microbiology and Biotechnology
Rob Hanes
PhD
Director of Chemical Services, Sparx Engineering
Lead chemist, SELDOX® development
Phat Tran
PhD
Microbiology Testing
Research Instructor, Texas Tech University Health Science Center
Bennett Amaechi
B.D.S., M.Sc., Ph.D., FADI
Dental School UTHSCSA
Cariology research programs
Evaluation of oral health care products tailored for management of dental caries
Studies on demineralization & remineralization of enamel and root surfaces, early caries detection and management, biofilm studies and plaque acidity measurement
Use of Proceeds
If the offering's maximum amount of $1,070,000 is raised:
| Use | Value | % of Proceeds |
| --- | --- | --- |
| Compensation for managers | $292,070 | 27.3% |
| Sales & Marketing | $125,500 | 11.7% |
| Completion of current projects | $100,000 | 9.3% |
| Operations and Overhead | $250,000 | 23.4% |
| Research & Development | $250,000 | 23.4% |
| Intermediary fees | $52,430 | 4.9% |
Terms
This is an offering of Common Stock, under registration exemption 4(a)(6), in SelenBio, Inc.. This offering must raise at least $10,000 by April 28, 2020 at 12:00pm ET. If this offering doesn't reach its target, then your money will be refunded. SelenBio, Inc. may issue additional securities to raise up to $1,070,000, the offering's maximum.
$10,000 minimum
$145,756 raised
If the offering is successful at raising the maximum amount, then the company's implied valuation after the offering (sometimes called its post-money valuation) will be:
5,158,436 shares
×
$4 per share
$20,633,744implied valuation
Financials
These financial statements have been reviewed by an independent Certified Public Accountant.
SEC Filings
The Offering Statement is a formal description of the company and this transaction. It's filed with the SEC to comply with the requirements of exemption 4(a)(6) of the Securities Act of 1933.
Understand the Risks
Be sure to understand the risks of this type of investment. No regulatory body (not the SEC, not any state regulator) has passed upon the merits of or given its approval to the securities, the terms of the offering, or the accuracy or completeness of any offering materials or information posted herein. That's typical for Regulation CF offerings like this one.
Neither Netcapital nor any of its directors, officers, employees, representatives, affiliates, or agents shall have any liability whatsoever arising from any error or incompleteness of fact or opinion in, or lack of care in the preparation or publication of, the materials and communication herein or the terms or valuation of any securities offering.
The information contained herein includes forward-looking statements. These statements relate to future events or to future financial performance, and involve known and unknown risks, uncertainties, and other factors, that may cause actual results to be materially different from any future results, levels of activity, performance, or achievements expressed or implied by these forward-looking statements. You should not place undue reliance on forward-looking statements since they involve known and unknown risks, uncertainties, and other factors, which are, in some cases, beyond the company's control and which could, and likely will, materially affect actual results, levels of activity, performance, or achievements. Any forward-looking statement reflects the current views with respect to future events and is subject to these and other risks, uncertainties, and assumptions relating to operations, results of operations, growth strategy, and liquidity. No obligation exists to publicly update or revise these forward-looking statements for any reason, or to update the reasons actual results could differ materially from those anticipated in these forward-looking statements, even if new information becomes available in the future.
Updates
Apr 28, 2020

Primary offering finalized, selling

shares

Sold $4 for a total of $145,756

shares at

Oct 2, 2019

Primary offering of $4

shares at
Ask a Question
Proofread your comment before submitting: once it's posted, you can't edit or delete it. For the fastest help with the web site, email help@netcapital.com instead of commenting.
Looking to raise capital?
We can help turn your friends, family and customers into investors.
Learn more
Interested in more investment opportunities?
Browse all offerings currently available.
See more