Recommendations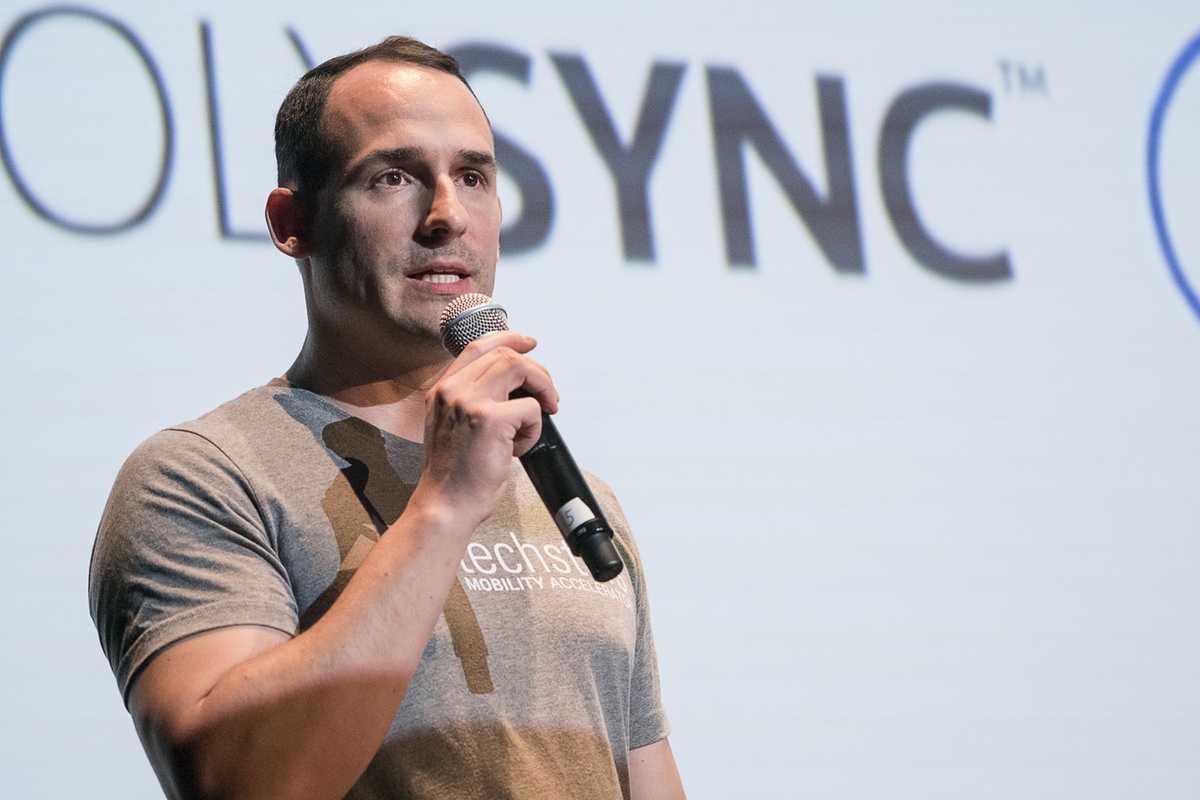 Ted Serbinski
Managing Director - Techstars Mobility
"I've been investing in mobility startups for five years, and I'm really enthusiastic about Priva. They have a strong team and a clear vision for the future of regional mobility which solves a significant travel problem -- the commuter flight. As a frequent traveler of 200-300 mile trips, I sometimes drive or fly, or if I'm lucky, take the train. When I saw what Priva was building, I knew I had to invest. This is exactly the solution for these medium range trips I've been looking for. I'm proud to have invested in them through Techstars Mobility."
Testimonials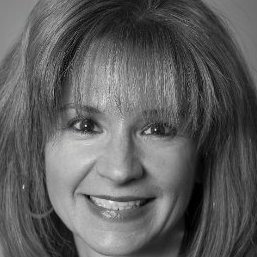 Diane Greyerbiehl
Detroit
"Riding in Priva's vehicle is like flying business class without the hassle of long lines and security. You literally hop in, plug in and can work until you reach your destination. It is an awesome choice for business travelers who want to avoid the security lines and the hassle of airport travel. Especially when you are going shorter distances like Detroit to Chicago, it's perfect. For me, it's a cost effective 'luxury' on wheels where I can continue being productive for my company for the entire trip!"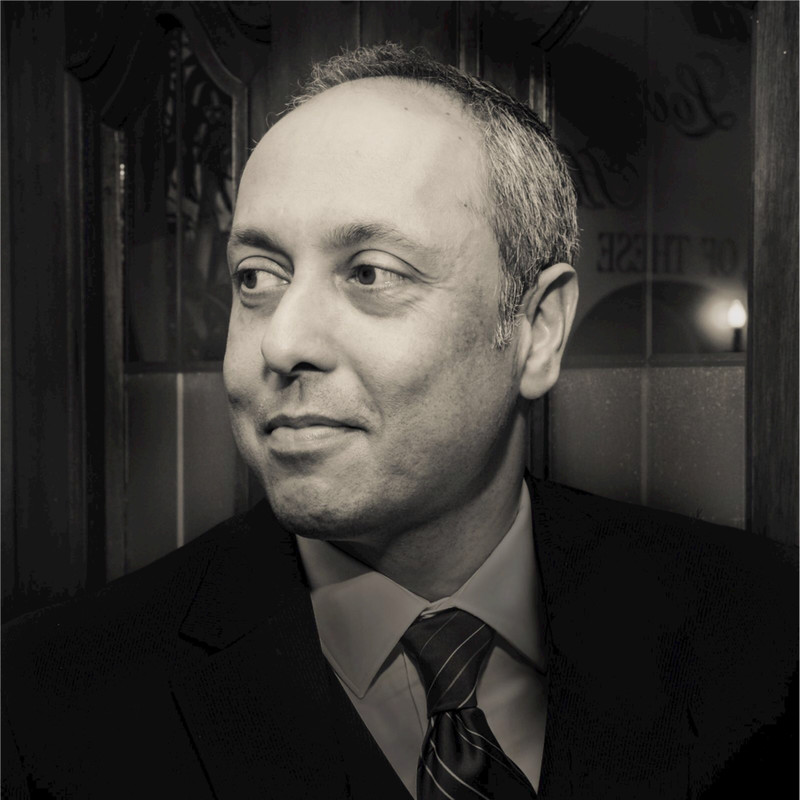 Dion Tims
Detroit
"Three colleagues and I traveled with Priva from Detroit to Toronto. Flights would have cost double what Priva did. However, the biggest benefit by far was the 3-4 hours of productive time we gained. We were able to fully prepare for our meeting in Priva's cozy, well-equipped collaboration room on wheels. It had all the essential audio-visual equipment, plus refreshments."
Introduction
Priva is a marketplace for door-to-door regional mobility. We give travelers time for productivity while in transit by providing a streamlined alternative to commuter flights. With Priva, travelers can book a mobile office, black car, or SUV for their regional trips. Save time, save money, and be more productive with Priva.
Problem
Regional travel is frustrating and wastes time. There are no good options for travel between cities that are 150-300 miles apart. While many options exist, including planes, trains, buses, and personal cars, none of these options allow travelers to use their time well. A typical regional trip costs travelers 3-4 hours of time. This time is lost shuffling in and out of cabs, waiting to board, and, at airports, standing in the dreaded security lines. Travelers suffer all these delays for small, uncomfortable seats and poor or no WiFi. And this problem is everywhere! It happens from New York to Boston, or Dallas to Austin, or Chicago to Detroit. It's time for innovative thinking in regional travel.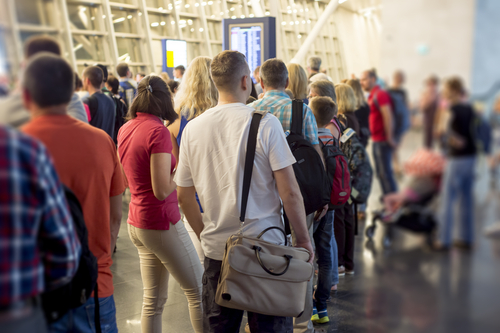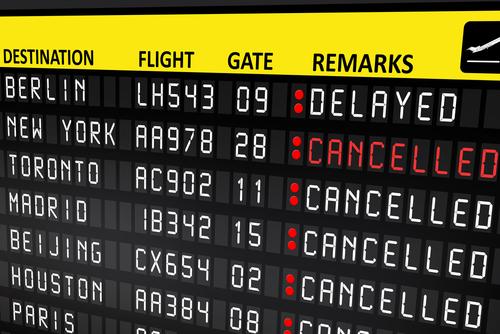 Solution
Priva is a market place where passengers book door-to-door regional travel on their own schedules. Priva's technology platform brokers rides for long-distance black cars and SUVs, as well as Priva's tailored mobile offices. Priva's mobile offices are light commercial vans transformed into private, connected spaces that are optimized for productivity and rest during travel. Additionally, Priva's technology pairs outbound and return trips to reduce costs and offer the lowest prices in the market.
With Priva, a group of business travelers can save on travel costs while gaining 3-4 hours of productive time each way. Plus, a trip with Priva takes no more time door-to-door than a typical commuter flight (including cabs, security lines, and baggage claim). Even on the longest routes, Priva's travel time is within 30 minutes of the time required to fly (assuming the flight is not delayed for weather or air traffic congestion).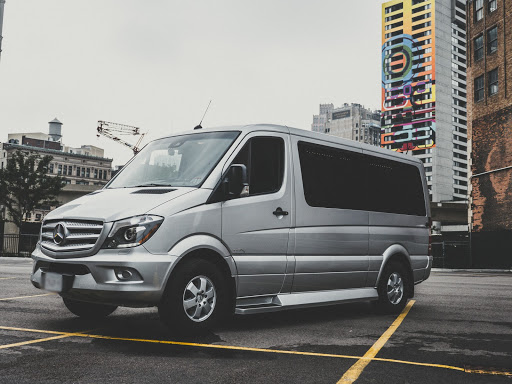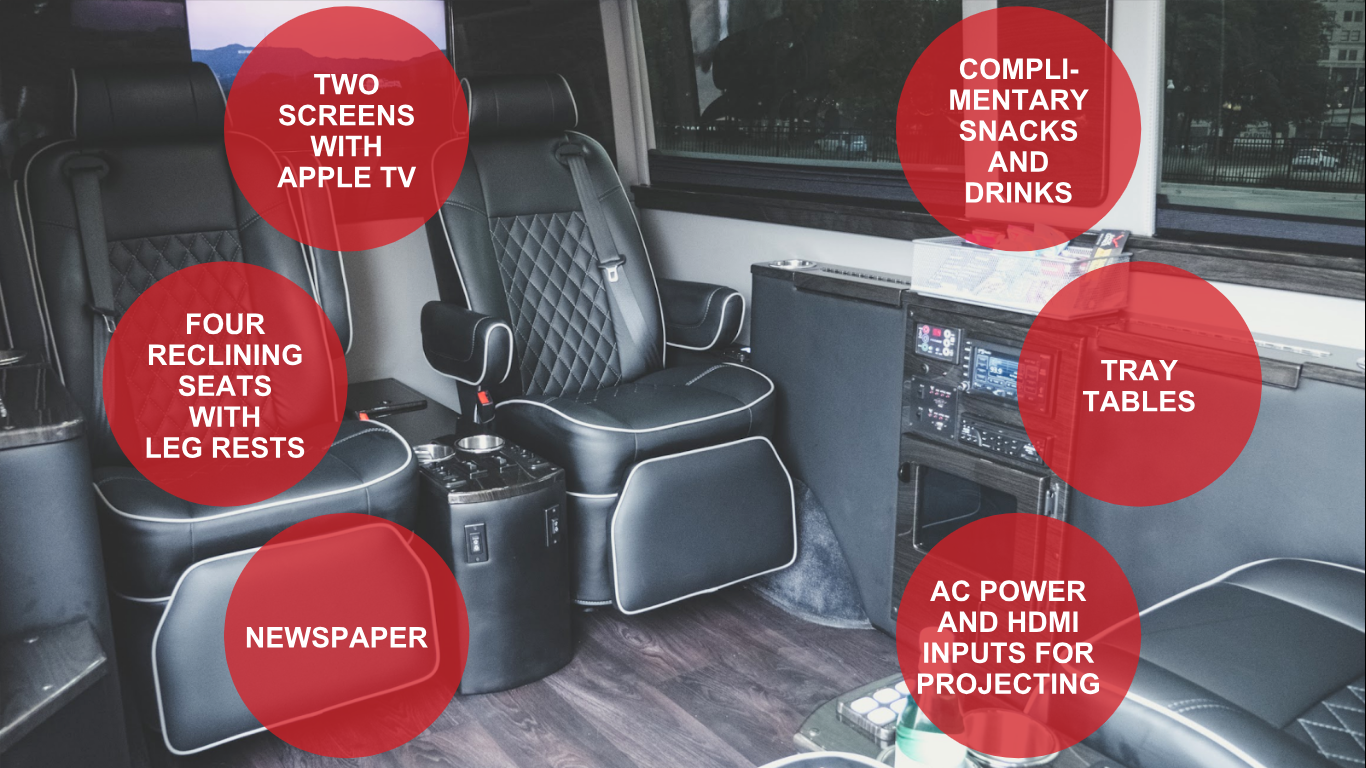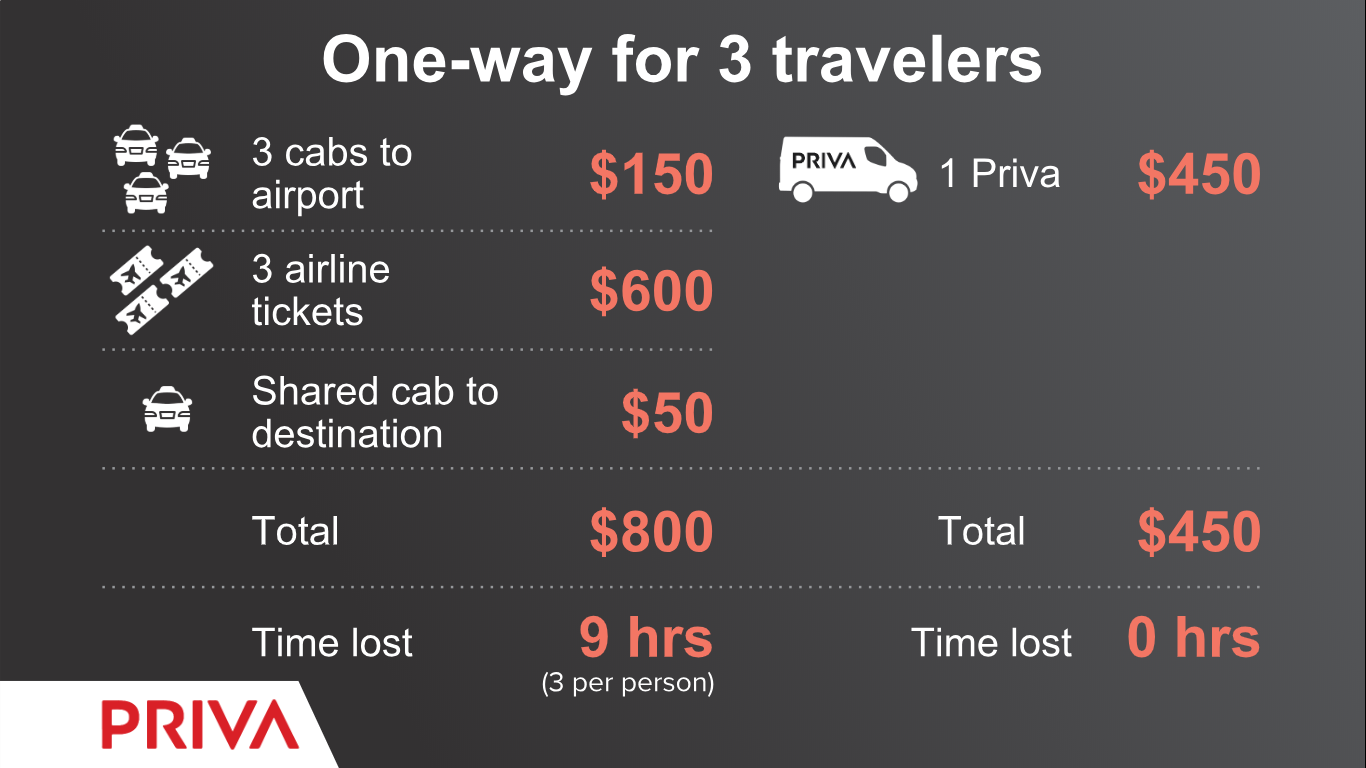 Market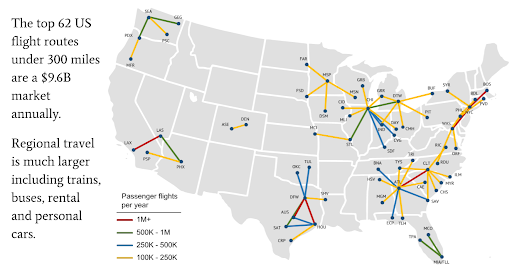 Priva has the opportunity to become the ideal mode of regional transportation. Every year, travelers spend nearly $10 billion on the 62 most popular commuter flight routes in the United States. The entire regional travel market, which includes less frequent commuter flights, trains, buses, and personal and rental cars, is significantly larger. By displacing each of these modes of regional transport, Priva has a significant market opportunity.
Competitive Landscape
There are multiple competitors in the regional travel market: major airlines; Amtrak trains; bus operators, such as Greyhound Bus; and rental car companies that allow customers to drive themselves.
Priva is distinct from all these other offerings because it provides door-to-door service, privacy, and the opportunity to be productive. Priva will pick customers up at their homes or offices; there is no need to stop at the airport or bus station. Priva also provides an entire vehicle to each travel group, so customers can travel comfortably with only people they know.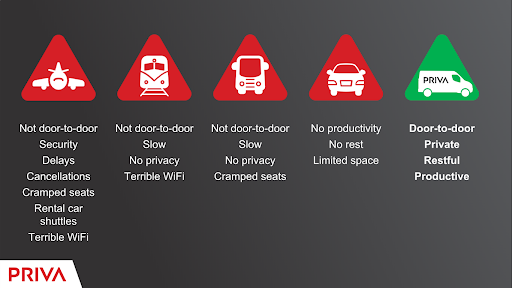 Business Model
Priva operates as a tech-enabled transportation service. Priva charges passengers on a per-trip basis. Currently, prices vary exclusively by trip length; however this will shift to a dynamic pricing model in the future, because dynamic pricing enables Priva to maximize revenue in a manner similar to pricing in the airline industry. All charges are paid via credit/debit card after the trip. Finally, if frequent changes or cancellations become burdensome to Priva's operations, a change fee structure will be implemented, thereby creating another revenue stream.
Furthermore, Priva operates as a transportation network that is similar to those created by airlines in coordinating regional flights. Operating as a network enables Priva to market and sell both outbound and return trips, improving vehicle utilization. These utilization improvements allow for lower prices, which increase access to the service for a broader market.
Finally, Priva plans to drive customer loyalty through a rewards program. Reward miles will incentivize customer loyalty and continued use of Priva services. The miles will be redeemable for future travel.
Marketing Strategy
Priva markets its services in three ways:
Priva uses digital advertising on travel portals such as Expedia, Priceline, and Kayak. Using digital channels, Priva can specifically target individuals searching for group airfare on the routes we service.
Priva approaches corporate travel agencies that handle sizable corporate accounts to become a prefered vendor. These agencies are a consolidated source of corporate travel, making them ideal sales targets for Priva.
Priva's sales team directly contacts medium-sized businesses in areas we serve that have a significant number of frequent travelers, such as consulting and law firms.
Success
The past three months have been busy at Priva. Here are some of our accomplishments:
Applied to, were admitted to, and completed the Techstars Mobility Accelerator Program, building an incredible support network of other startup founders and automotive industry leaders.
Launched operations and services in the Detroit market, including driver recruitment, customer acquisition, and service to international destinations.
Expanded the fleet size of our tailored mobile offices.
Partnered with a large black car operator in Chicago to serve more customers.
Revamped our website to improve the booking experience and add promotional rates.
Press mentions:
Team
Priva's team is uniquely qualified to solve the regional transit problem because of a blend of deep mobility domain expertise, highly relevant prior startup experience, and personal experiences as frequent business travelers who understand the user pain points. Dagan and Ryan both spent time in consulting at Roland Berger focused on mobility services and the future of the automotive industry. Dagan published papers considered industry-leading thought and advised global car companies, giant tech companies, and major mobility service providers.
After Roland Berger, Dagan and Ryan joined the early leadership team at startup automaker Rivian. At Rivian, they shaped company strategy, built out management processes, increased employment 15-fold, raised capital, and developed strategic partnerships.
Additionally, Dagan and Ryan are frequent regional travelers who intimately understand the challenges and demands of the market. Dagan alone has spent the past 19 years just traveling between Chicago and Detroit. In this time, our team has tried all options: airplanes, trains, buses, carpooling, and driving ourselves. None of these options allow for productivity or relaxation for more than 30 minutes.
Finally, the team has a very strong working dynamic, built upon mutual respect and transparent communication. Priva is the third company that Ryan and Dagan have worked at together. They decided to co-found the company after knowing each other for years and realizing they their complementary working styles and variety of relevant experiences were ideal for building and scaling a transportation company.
Dagan Mishoulam
Chief Executive Officer
Dagan is an automotive industry expert with 14 years of experience. Prior to founding Priva, Dagan served in a variety of roles throughout the automotive industry, including in management consulting, at two automotive OEMs (at Chrysler and at Rivian, an EV startup), and at a Tier-1 automotive supplier. While working in management consulting at Roland Berger, he published white papers considered industry-leading thought, most notably Automotive 4.0, and advised with leading car companies, major tech companies, and major mobility service providers. At Chrysler, he completed a leadership development program working in functional areas throughout the company and interfacing with C-level officers. He also worked on a vehicle program from inception through production launch. At Rivian, Dagan led multiple organizations, including Corporate Strategy and Program Management, and led activities in fundraising, marketing, and product strategy. Dagan holds an MBA from the University of Chicago Booth School of Business, a MS in Mechanical Engineering from Oakland University, and a BS in Mechanical Engineering from Michigan State University.
Dagan led Michigan State University's Society of Automotive Engineers Formula Racing Team to a top-3 finish in 2003, winning multiple events, including the Road & Track fastest SAE car in the world competition. Dagan was also a player on the 2000 Michigan State University National Champion Water Polo team.
Ryan Gee
Chief Operating Officer
Ryan is an automotive engineer-turned-MBA and organizational development expert. Ryan has worked in a variety of roles across the automotive industry, including at Roland Berger, a leading management consulting firm; at Rivian, an electrified-vehicle startup; and at General Motors. At Roland Berger, Ryan delivered multiple corporate strategy projects focused on industry-wide challenges and opportunities associated with autonomous, electric, and shared vehicles. At Rivian, Ryan served in a variety of capacities, including investor relations, fundraising, and leading the Talent Operations organization. While leading Talent Operations, Ryan designed the recruitment and onboarding processes and codified the company cultural doctrine, which enabled the company to scale from ~75 employees to over 400 employees. Ryan holds his MBA from Harvard Business School and two Bachelors of Science degrees from Kettering University in Mechanical Engineering and in Electrical Engineering.
Ryan is a proud alumnus of the FIRST Robotics Competition, having led his team to a Championship in 2005. He also re-founded two fraternity chapters, one at Kettering and the other at MIT.
Use of Proceeds
With these funds, we hope to accomplish the following:
Web & Mobile App development (specifically hiring a 3-person development team)
Customer acquisition

Online advertising (e.g., Expedia, Kayak, Facebook)
Promotional rates for first-time customers

Branding

Creation of brand guidelines
Improved vehicle imagery (e.g., vehicle wrapping)
Improved website

Expansion to other cities
Expansion of Mobile Office fleet
Hiring Drivers
If the offering's maximum amount of $504,000 is raised:
| Use | Value | % of Proceeds |
| --- | --- | --- |
| Compensation for managers | $400,000 | 79.4% |
| Operational Expenses | $79,304 | 15.7% |
| Intermediary fees | $24,696 | 4.9% |
Terms
This is an offering of Common Stock, under registration exemption 4(a)(6), in Future Mobility Company Holdings, Inc., doing business as Priva. This offering must raise at least $10,000 by February 28, 2019 at 11:59pm ET. If this offering doesn't reach its target, then your money will be refunded. Priva may issue additional securities to raise up to $504,000, the offering's maximum.
$10,000 minimum
$104,917 raised
If the offering is successful at raising the maximum amount, then the company's implied valuation after the offering (sometimes called its post-money valuation) will be:
5,829,709 shares
×
$0.84 per share
$4,896,956implied valuation
Financials
Priva's official name is Future Mobility Company Holdings, Inc., so that's the name that appears in the statements below.
These financial statements have been reviewed by an independent Certified Public Accountant.
SEC Filings
The Offering Statement is a formal description of the company and this transaction. It's filed with the SEC to comply with the requirements of exemption 4(a)(6) of the Securities Act of 1933.
We're also required to share links to each of the SEC filings related to this offering with investors.
Updates
Mar 1, 2019

Primary offering finalized, selling

shares

Sold $0.84 for a total of $104,916.84

shares at

Jan 28, 2019

Jan 10, 2019

Dec 31, 2018

Dec 10, 2018

Oct 9, 2018

Primary offering of $0.84

shares at

Oct 9, 2018
Transactions
Spread
| Bid quantity | Price | Ask quantity |
| --- | --- | --- |
*Some securities may only be transferred to accredited investors if issued within the past 365 days. Unaccredited investors are permitted to place bids, so some transfers may have yet to occur.
No recent secondary activity
Transaction Log
Ask a Question
Proofread your comment before submitting: once it's posted, you can't edit or delete it. For the fastest help with the web site, email help@netcapital.com instead of commenting.
Understand the Risks
Be sure to understand the risks of this type of investment. No regulatory body (not the SEC, not any state regulator) has passed upon the merits of or given its approval to the securities, the terms of the offering, or the accuracy or completeness of any offering materials or information posted herein. That's typical for Regulation CF offerings like this one.
Neither Netcapital nor any of its directors, officers, employees, representatives, affiliates, or agents shall have any liability whatsoever arising from any error or incompleteness of fact or opinion in, or lack of care in the preparation or publication of, the materials and communication herein or the terms or valuation of any securities offering.
The information contained herein includes forward-looking statements. These statements relate to future events or to future financial performance, and involve known and unknown risks, uncertainties, and other factors, that may cause actual results to be materially different from any future results, levels of activity, performance, or achievements expressed or implied by these forward-looking statements. You should not place undue reliance on forward-looking statements since they involve known and unknown risks, uncertainties, and other factors, which are, in some cases, beyond the company's control and which could, and likely will, materially affect actual results, levels of activity, performance, or achievements. Any forward-looking statement reflects the current views with respect to future events and is subject to these and other risks, uncertainties, and assumptions relating to operations, results of operations, growth strategy, and liquidity. No obligation exists to publicly update or revise these forward-looking statements for any reason, or to update the reasons actual results could differ materially from those anticipated in these forward-looking statements, even if new information becomes available in the future.
Looking to raise capital?
We can help turn your friends, family and customers into investors.
Learn more
Interested in more investment opportunities?
Browse all offerings currently available.
See more