Introduction
MAINGEAR was founded with one mission:
To build the world's best gaming experience. With over 15 years of crafting the industry's most awarded gaming PCs, and organically growing a passionate community, MAINGEAR has established itself as a leader in the growing PC gaming industry.
How MAINGEAR builds the world's best gaming PCs
Patent-protected technology
With a focus on craftsmanship, innovation, and performance, MAINGEAR creates industry leading PCs designed in the US. MAINGEAR is first to market with cutting edge products and services including: releasing the industries first water-cooled PC's, offering customization including automotive paint finishes and custom laser etching, as well as innovative new cooling designs like VRTX vertical heat dissipation and APEX cooling.
For more information on MAINGEAR's award-winning products and manufacturing process, visit maingear.com.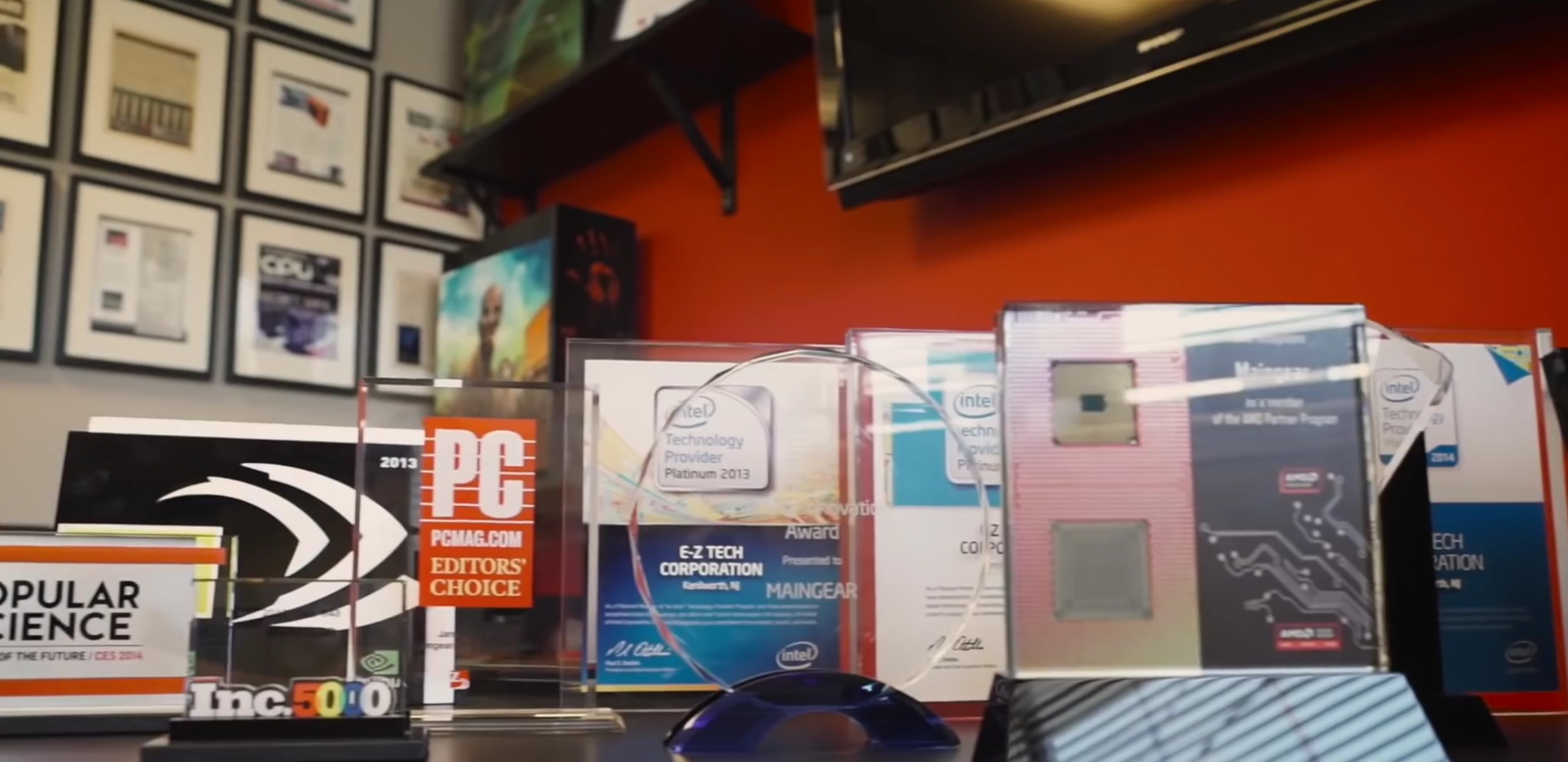 One Man|One Machine. Every MAINGEAR PC is hand-built from the inside out.
Award Winning. MAINGEAR continues to win multiple Editor's Choice awards year after year.
Gamers Trust MAINGEAR. Designed by gamers, built by gamers, and supported by gamers.
Handcrafted Quality. MAINGEAR has the absolute best build quality in the industry.
Patents
Our patents
MAINGEAR has two approved US patents which would allow us scale production of our boutique class gaming PCs globally.
Accolades
Industry Accolades
Since its founding, MAINGEAR products have earned numerous industry awards, including Editor's Choice Awards from: PC Gamer, PC Mag, Digital Trends, Tweaktown, Computer Shopper, Tom's Guide, Tom's Hardware, Hot Hardware, PC World, Max PC and PC Perspective and more. In 2018, MAINGEAR has also won 4 awards at CES 2018 including Tom's Guide: "Best Gaming Desktop Award" If you want an independent perspective on MAINGEAR, follow the links below:
Sherri L. Smith
Tom's Guide
"MAINGEAR is like the Aston Martin of gaming desktops — its PCs are opulent art pieces that double as high-performance machinery."
Stefan Etienne
The Verge
"This over-the-top gaming PC is an engineering marvel"
Jason Evangelho
Forbes
"Perhaps the biggest compliment I can pay MAINGEAR is that I'd buy this system for my own private use, and that's a rare statement."
Matt Goulet
Popular Mechanics
"This May Be the Most Beautiful Desktop Tower We've Ever Seen"
"I've been in the gaming and tech space for as long as I can remember, and I can safely say there has never been a more exciting time in the history of our industry! I'm excited for the future of MAINGEAR and the passionate community that they have built. As one of the most established high end PC builders on earth we wanted to do a non-traditional raise and offer people from this community the opportunity to invest at the ground floor."
Audience
Over a million followers
Significant social media presence
We've organically grown an audience of lifelong customers and fans. With the funds from this offering, we'll develop a new line of products to further serve our already well-established base of existing customers.
MAINGEAR's vision is to expand into a global gaming brand. As a leader in the US market already with a passionate community, and with a strong and dedicated team, MAINGEAR is poised to continue its successful growth and lead the expanding PC gaming market.
Partners
Our partnerships keep us ahead of the competition
Established partnerships with leading hardware manufacturers
We work closely with the world's top hardware manufacturers. As a launch partner with vendors such as Intel, AMD, NVIDIA, and through our co-designed products with HP and Razer, we're able to provide our customers with the most advanced hardware available.

Our work speaks for itself
Our collaborations have conceived some of the industry's most unique and celebrated custom PC builds. We've worked with the industries biggest influencers and companies from deadmau5, to Coca Cola, Zedd, and many more. From full chassis modifications, exotic components and liquid cooling, to hand-painted exterior finishes, every MAINGEAR PC is truly a handcrafted work of art. When Coca Cola approaches you to build a custom PC, you know you're the best in the business.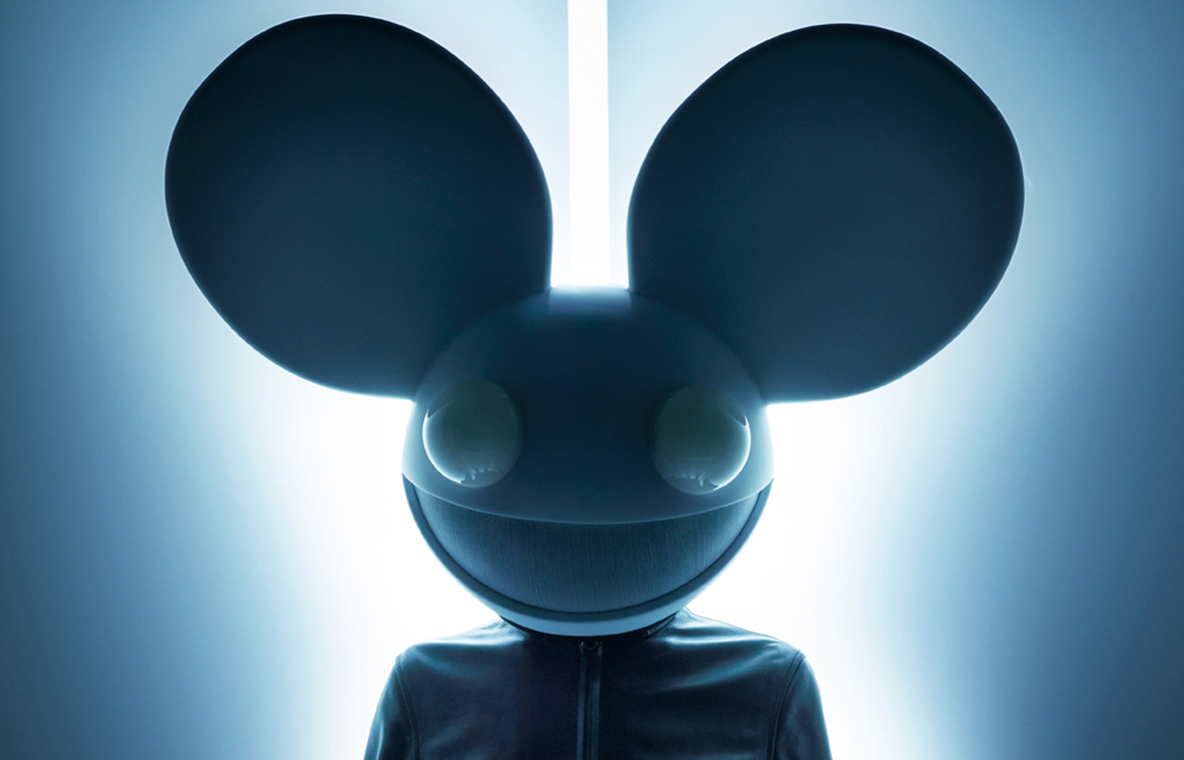 deadmau5 Collaboration
Watch Us Give Him A Tour When He Picks Up Two Custom PCs For His Studio
Watch the video
Team
Our leadership team
Wallace Santos
Wallace Santos founded MAINGEAR in 2002. Since the beginning, he has focused on building high-performance custom PCs and tuning them for the best gaming experience possible. Wallace has established himself as a trendsetter in the space with his avant garde ideas, commitment to immersive design, along with the pursuit and integration of new technologies. Wallace's bold business tactics and commanding leadership have earned the company a prominent position in this competitive industry. As a thought leader in gaming, Wallace also serves on Intel's Board of advisors helping to define the future of their PC gaming strategy.
Rahul Sood
Rahul Sood is the CEO and founder of Unikrn, a gaming and esports company based in Seattle. He previously was the founder of luxury computer creator VoodooPC (est 1991), Voodoo was acquired by Hewlett-Packard. He spent 18 years as an entrepreneur before joining Microsoft. At Microsoft he worked with startups and entrepreneurs, and created and lead Microsoft Ventures. He is also an investor and advisor at Vrvana and on the board of advisors for Razer.
Sean Cadet
Product Director
Ivan Bimbolov
Operations Director
Ron Reed
Marketing Director
Wendel Santos
Creative Director
In 2012, PCs overtook consoles to become the number one gaming platform in the world.
Gaming Desktop Global Revenue Increased by 55% in the first half of 2017.
665 Million people watch videos online about Games.
Use of Proceeds
How your investment helps MAINGEAR grow
Funds will develop new products
The purpose of this offering of common stock is to develop innovative new PC designs and products to expand Maingear's offerings into a line of uniquely engineered gaming peripherals. We plan on leveraging our growing global audience to make our products readily accessible and build the infrastructure needed for growth. This raise will enable MAINGEAR to expand its product strategy and scale its production to capture consumer demand at a wider range of price points and move into online and retail sales channels.
Production Enhancements (24%)
Terms
This is a side-by-side offering of Common Stock, under registration exemptions 4(a)(6) and 506(c), in Maingear, Inc.. Up to $1,069,999.00 may be raised under the 4(a)(6) exemption. Netcapital will determine which exemption applies to your investment and notify you before you complete your investment.
The amount raised under the two exemptions must total at least $10,000 by August 31, 2018 at 11:59pm ET. If the total doesn't reach its target, then your money will be refunded. Maingear, Inc. may issue additional securities to raise up to $4,000,000, the offering's maximum.
$10,000 minimum
$340,435 raised
If the side-by-side offering is successful at raising the maximum amount, then the company's implied valuation after the offering (sometimes called its post-money valuation) will be:
7,060,296 shares
×
$3.50 per share
$24,711,036implied valuation
Financials
These financial statements have been reviewed and verified by Artesian CPA, LLC an independent Certified Public Accountant.
SEC Filings
The Offering Statement is a formal description of the company and this transaction. It's filed with the SEC to comply with the requirements of exemptions 4(a)(6) and 506(c) of the Securities Act of 1933. Similar information is sometimes offered in a Private Placement Memorandum for 506(c) offerings.
We're also required to share links to each of the SEC filings related to this side-by-side offering with investors.
Updates

We have some exciting news to share about the future of MAINGEAR products! We are finally able to announce that we will be expanding our product offerings into a range of PC gaming components, peripherals, and accessories that will be available exclusively at Micro Center.
When we announced this equity crowd raise, our goal was to use the funding to help drive PC gaming by bringing our expertise to a new line of exciting premium gaming products. Available exclusively through Micro Center, MAINGEAR will use the same attention to detail and incredible build quality of our PCs to bring these products to market later this year.
Micro Center is among the nation's leading computer and electronics device retailers, operating twenty-five large stores in major markets nationwide. Founded in 1979 in Columbus, Ohio, Micro Center has grown steadily and has become the gamer's choice for purchasing gaming hardware. By partnering with Micro Center, our product and brand will be available in retail location across the county for the first time. This Partnership will expose the MAINGEAR brand to millions of people across the country and will be a key factor in our growth going forward.
Empowered by the overwhelming response to this crowd raise, we will now have the resources to makes this happen! Thank you to all who have invested so far, but there is still time to own a piece of the future of PC gaming.
Apr 30, 2019

Sep 10, 2018

Sep 1, 2018

Primary offering finalized, selling

shares

Sold $3.50 for a total of $340,434.50

shares at

Jul 31, 2018

Jun 28, 2018

May 22, 2018

Apr 30, 2018

Apr 5, 2018

Primary offering of $3.50

shares at

Apr 3, 2018

Mar 30, 2018
Transactions
Spread
| Bid quantity | Price | Ask quantity |
| --- | --- | --- |
*Some securities may only be transferred to accredited investors if issued within the past 365 days. Unaccredited investors are permitted to place bids, so some transfers may have yet to occur.
No recent secondary activity
Transaction Log
Ask a Question
Proofread your comment before submitting: once it's posted, you can't edit or delete it. For the fastest help with the web site, email help@netcapital.com instead of commenting.
Understand the Risks
Be sure to understand the risks of this type of investment. No regulatory body (not the SEC, not any state regulator) has passed upon the merits of or given its approval to the securities, the terms of the offering, or the accuracy or completeness of any offering materials or information posted herein. That's typical for Regulation CF offerings like this one.
Neither Netcapital nor any of its directors, officers, employees, representatives, affiliates, or agents shall have any liability whatsoever arising from any error or incompleteness of fact or opinion in, or lack of care in the preparation or publication of, the materials and communication herein or the terms or valuation of any securities offering.
The information contained herein includes forward-looking statements. These statements relate to future events or to future financial performance, and involve known and unknown risks, uncertainties, and other factors, that may cause actual results to be materially different from any future results, levels of activity, performance, or achievements expressed or implied by these forward-looking statements. You should not place undue reliance on forward-looking statements since they involve known and unknown risks, uncertainties, and other factors, which are, in some cases, beyond the company's control and which could, and likely will, materially affect actual results, levels of activity, performance, or achievements. Any forward-looking statement reflects the current views with respect to future events and is subject to these and other risks, uncertainties, and assumptions relating to operations, results of operations, growth strategy, and liquidity. No obligation exists to publicly update or revise these forward-looking statements for any reason, or to update the reasons actual results could differ materially from those anticipated in these forward-looking statements, even if new information becomes available in the future.
Looking to raise capital?
We can help turn your friends, family and customers into investors.
Learn more
Interested in more investment opportunities?
Browse all offerings currently available.
See more