Recommendations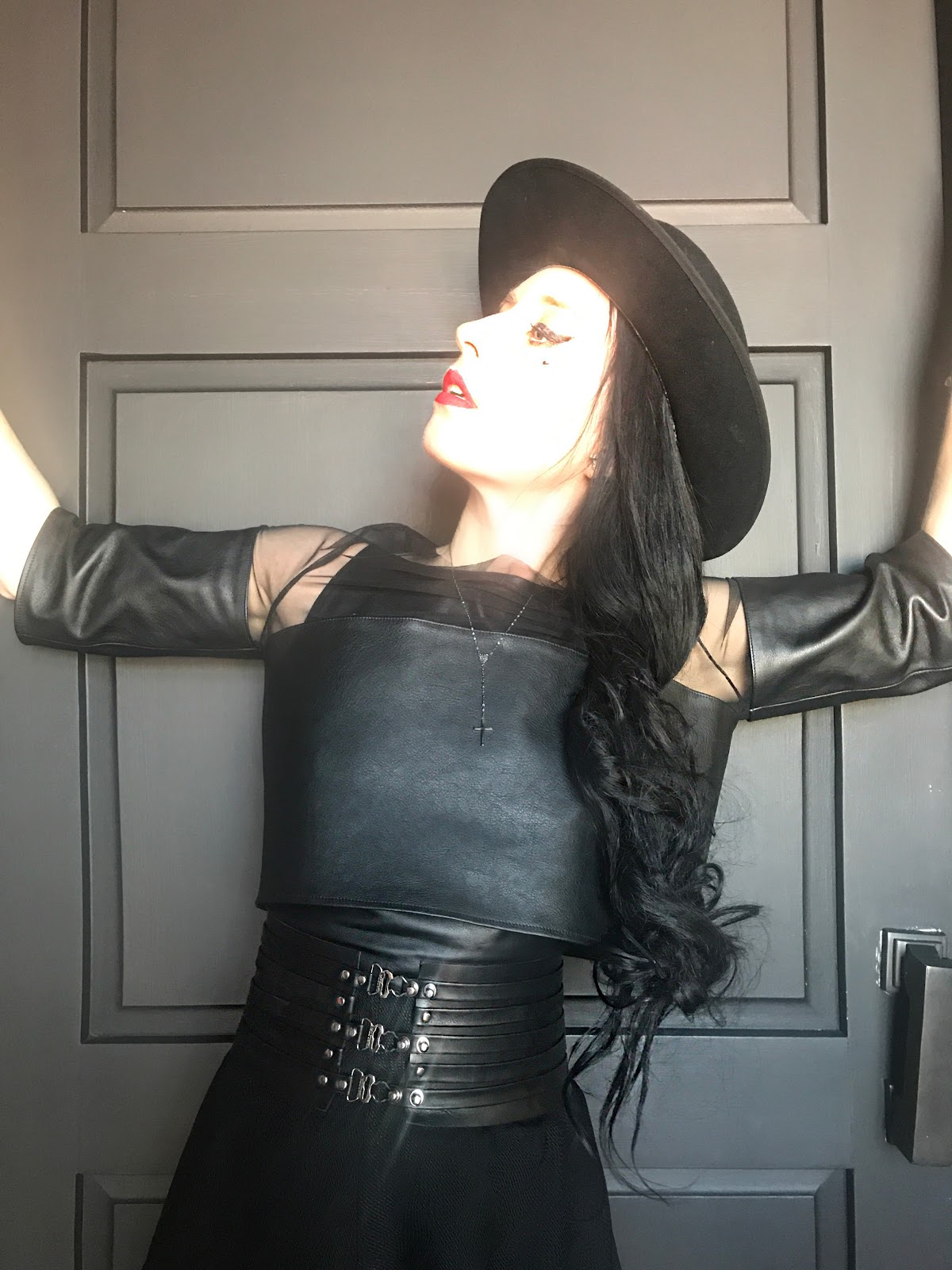 B Akerlund
World renowned stylist known for creating some of the most iconic looks for Madonna, Lady Gaga, Beyonce, and Britney Spears. Also a Brand Ambassador for Lalita.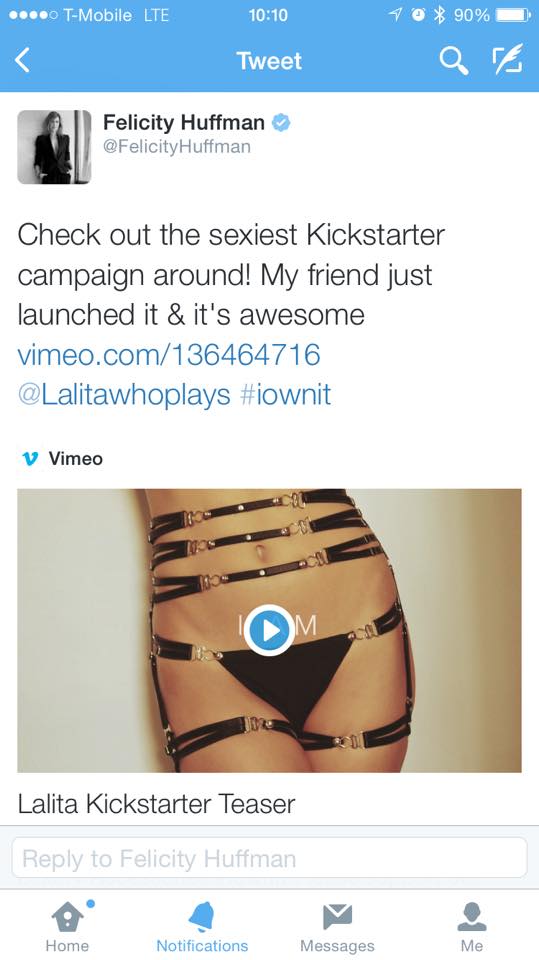 Felicity Huffman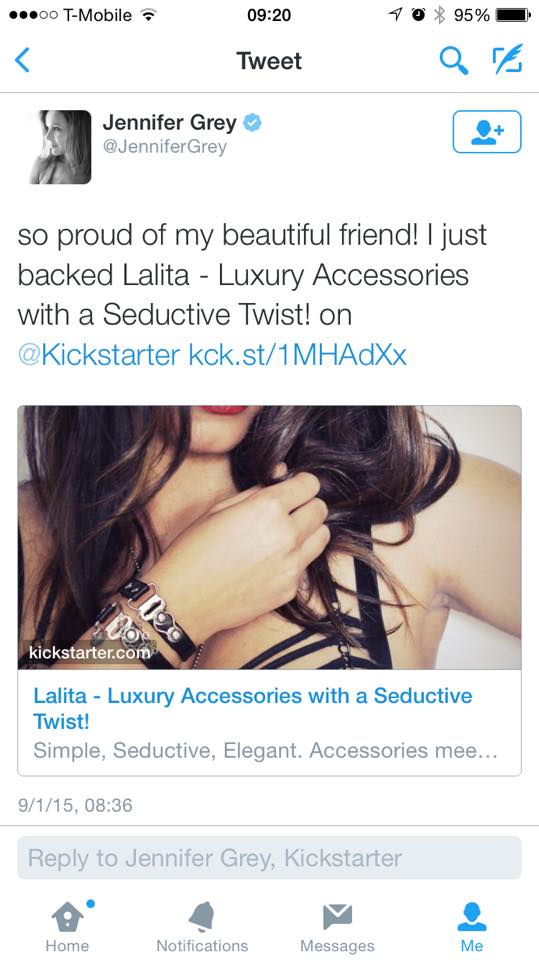 Jennifer Grey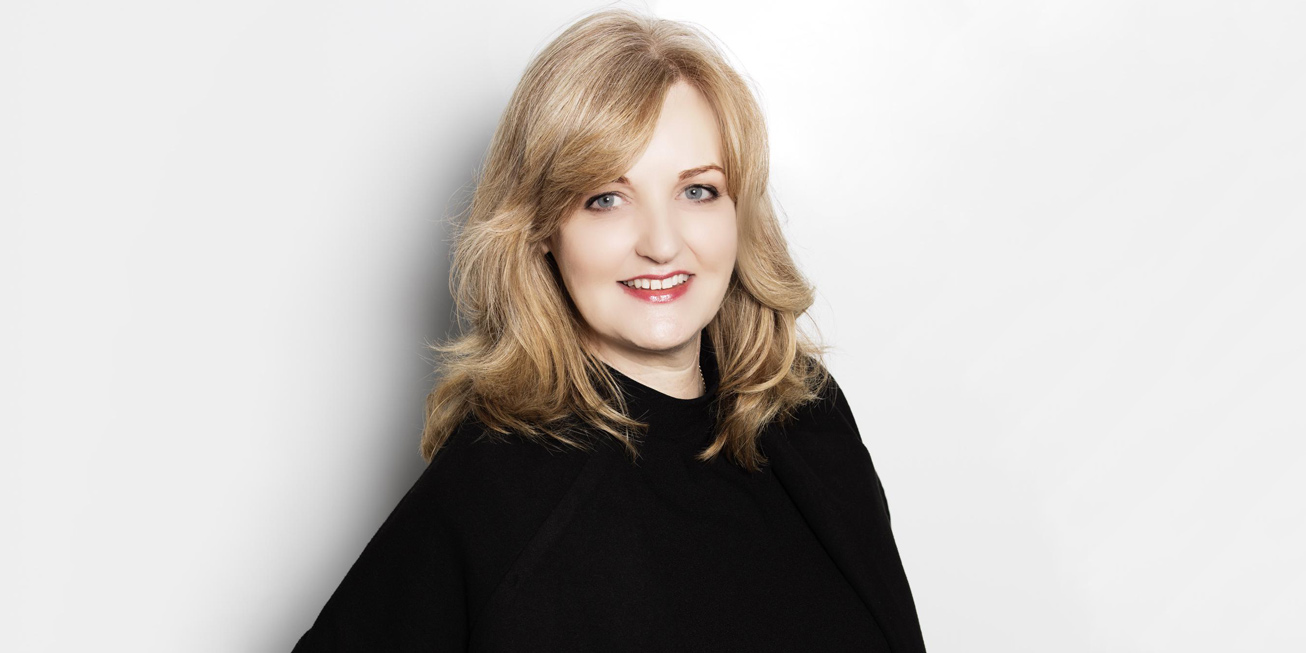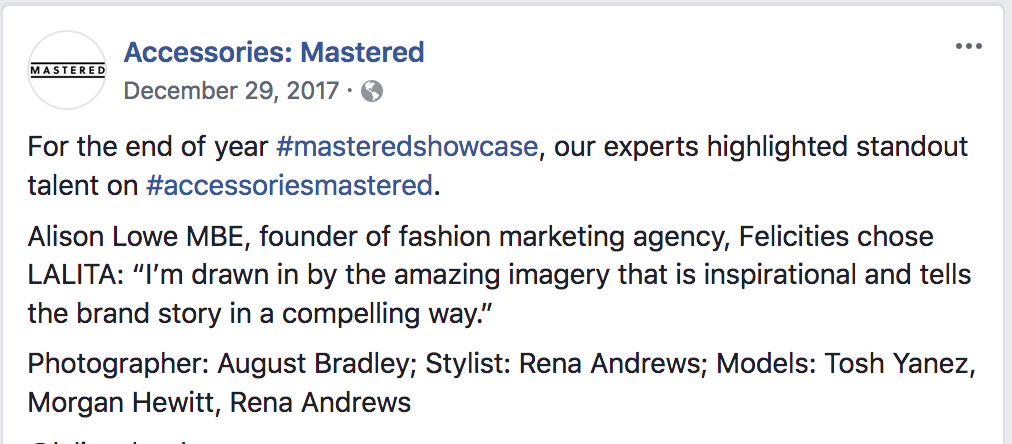 Alison Lowe, MBE
Founder of UK PR Firm, Felicities, she has built a reputation as one of the leading supporters of emerging fashion talent. In 2017 Alison was awarded an MBE in the Queen's Birthday Honours List for her services to the fashion industry. In 2016, Alison was nominated and awarded as one of the Maserati 100 for the support she gives the next generation of entrepreneurs.
"I'm drawn in by the amazing imagery that is inspirational and tells the brand story in a compelling way."
A few of our customer testimonials:
"So Unique! Love everything about this [HerCuff] bracelet. The leather is buttery soft and comfortable. The bracelet itself is just the right mix of edgy and sophisticated. Definitely a conversation piece!"
Lisa
Sherman Oaks, California
"Just wanted to say thank you for such a great ordering experience and a wonderful product! I received my order today (super speedy!) and everything fits perfect and feels and looks great! You have been an amazing help throughout the process and I appreciate the discount as well. I will be posting my Lalita pic to Instagram soon =)"
Erika
Hollywood, California
"Cuff me now! This [Her]cuff is bold but feminine in detail. I love the garter clasps and soft leather. Fits my wrist perfectly. It adds a sweet discreet play to an everyday outfit without being too bondage heavy. Lots of compliments!"
Michelle
Los Angeles, California
"So your blog was on time for me because I have wanted to write you about this. When I purchased from you during the Kickstarter, I intended to buy for my sister because I did not think there would be something in which I could fit. I was pleasantly surprised that I could order something but still thought it won't look good on me or won't really fit nicely. I received the boy shorts and put them at the bottom of my underwear drawer. Well, hubby and I were to have a special evening and I decided to put them on with a quarter cup bra. I felt HOT! He LOVED it. Thank you for your stuff and thank you for the blog post."
Shona
Maryland
"Wow, Rena! I am honored — truly! What a beautiful blog post and I'm happy to have been part of it in some way. It was an interesting process for me, too. I just assumed your regular sizes wouldn't fit as the items that they sell in the S Factor studio in NYC seem to be designed for pre-pubescent figures (no breasts, no hips, no extra flesh anywhere!) but I think I could have even been fine in your size 4! It just proves the point that you design with ALL women in mind and that is a rare thing these days and much appreciated by this woman! Keep up the great designs and standing for all women loving their bodies — regardless of size!"
Tami
Introduction
We create hand-crafted accessories and jewelry, offering bold, seductive and elegant collections for women. Made with curated fabrics which evoke delectable sensations on the skin, from supple Italian leather and sterling silver tassels to eco-friendly bamboo fabric, Lalita will ignite your senses.
Problem
We recognized a void in the market between the mundane and overtly sexual products with no known brands that could walk the line of elegance, seduction and wearability across product categories.
In addition, we recognized the lack of products which were in between seductive but cheaply made or exorbitantly expensive.
Solution
We put seduction at the forefront to create luxurious and sensual products that evoke an emotional response in the wearer at a price point that, while aspirational, is not unattainable.
Lalita is more than just making accessories; it is creating pieces and curating a brand that evokes an emotional response. For many women, the experience of wearing Lalita has been unapologetically tapping into their own confidence, sensuality and inner beauty while wearing a piece that can go from the boardroom to the bedroom. Our clients have a devotional enthusiasm to the brand and often find a personal connection with our pieces.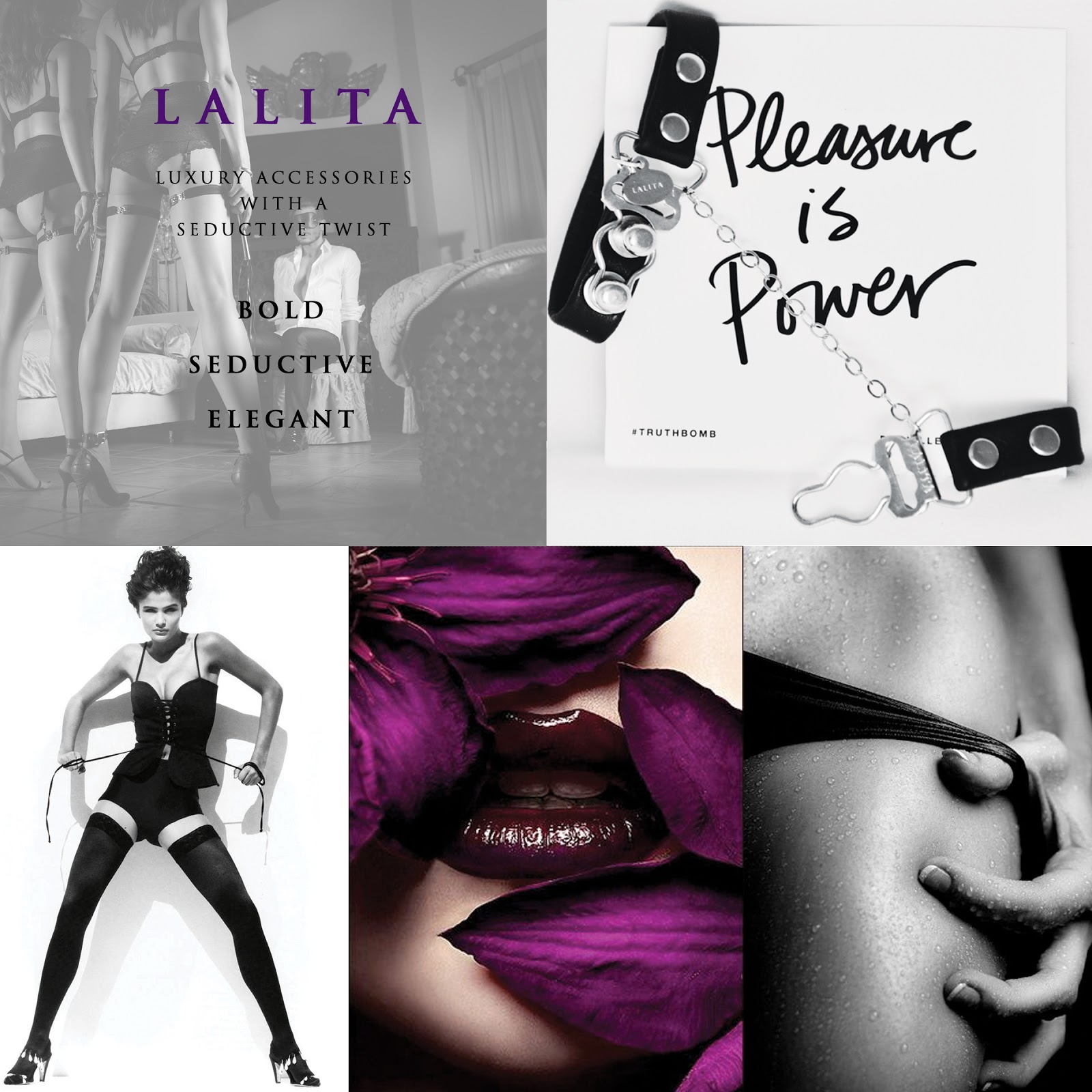 Market
Mature women who appreciate craftsmanship and want to be appreciated and recognized as sensual and sexual beings worthy of adoration in a youth obsessed culture.
All of the people around the world who have looked at Sharon Stone wearing our Lalita Bralette and admired her confidence in demanding to be a sex symbol, no matter her age.
Women crossing lines of age, race, orientation, and social strata that do not need anyone's permission to express themselves.
This primary target market fits in the 20-55 age category, female and have disposable income. These women are independent and lead active lifestyles; they are often professional women who want to take their power from the boardroom to the bedroom. These women want to feel luxury materials next to their skin; they want high-quality, high-fashion garments even under their clothes.
In addition, there has been the continued widespread demand for directional lingerie styles that can be styled as outerwear. Some of our competitors have seen growth of 40% in the last year as this has been emerging, in addition to a huge boost in online sales of lingerie.
Competitive Landscape
Unicorn Factor
Lalita is not in direct competition with other brands because it crosses several product categories and although we have distinctive branding, we are not tied to a particular product. We see this as a competitive advantage because the brand is the Hero - how she defines and accessorize herself can always be shifted and changed by season. Lalita is both distinctive enough to offer brand recognition and inclusive enough to cross a wide variety of product categories.
The competitive landscape lies within each category and we felt the closest competitors, in terms of branding, would be other lingerie brands. Although we are not a lingerie company, we utilize similar marketing and design lingerie/loungewear and have been inspired by the success and growth of these companies.
There is a French brand that has been gaining market share in the US and even opened their first flagship store in New York in 2016. They have a large catalogue which ranges from lingerie to loungewear to lingerie accessories. The main differential is price point. Although they employ beautiful packaging and branding, it is still mass produced and at a lower price point than Lalita with less quality materials.
A Berlin based brand stocked at nearly 200 stores around the globe. They are known for handcrafted lingerie accessories produced to order in their atelier. We have several products which are very similar, however we do utilize some higher quality materials and are decidedly more mainstream. Although they are carried in many lingerie shops, there is an overt BDSM component with their pieces that make them a bit more niche than Lalita. At the same time, they have still been able to penetrate the market and even been in discussions to be carried at Nordstroms. They have also collaborated with the other 2 brands listed here to develop special collections.
A known French luxury brand in bondage-inspired lingerie featuring satin elastane, gold sliders and garter clips. There is a similar feel in some of our lingerie accessories, but they are at a higher price point as well as having a clear focus on lingerie. They have swiftly been gaining market share. From Forbes, 2016: "[They have] grown steadily since launching in 2009, currently totaling over 100 retail accounts worldwide. This past year, we experienced impressive wholesale growth of 78% with the Autumn/Winter 2016/2017 collection"
Business Model
We make money by selling direct to consumer via lalita.com and pop-up events. This capital will allow for online marketing to generate more website traffic and brand awareness.
We also sell direct to stores via wholesale. Funding will allow us to have a dedicated sales rep to push our line into more retail locations.
In order to increase our margins we purchase our bamboo fabric and produce our patented packaging and hardware overseas.
Progress
Beginning with our kickstarter campaign in 2015, we have been successful with sales to our first and second degree connections totaling over $35,000. This past year has been setting the stage to enter the market and increase our reach.
In order to branch out from our initial base we started participating in events to build brand awareness and generate some sales. This included working with Style Fashion Week for events during September Fashion Week 2017 in New York, London, and Los Angeles as well as hosting some of our own events.
As our press has been gaining momentum these last few months, we intend to use these funds to capitalize off of the exposure to generate more traffic to our site, increase conversions and increase our wholesale accounts with a dedicated sales person.
Due to the success from Sharon Stone we were approached by the leading US Lingerie Trade Publication, The Lingerie Journal, and will be starting a campaign with them in June which includes editorial features and campaigns targeted to buyers and lingerie enthusiasts.
Success
We have recently been gaining a lot of momentum in the press. In May alone we had two Magazine Covers, Janet Jackson for Billboard Magazine and Sharon Stone for French Publication La Septième Obsession. Prior to that Sharon Stone was shot in our bra for a recent New York Times pieces that went gone viral and was picked up by many prominent publications around the globe. In addition, some of our red carpet looks have been featured in WWD as well as editorials for Paper Magazine (with Tyra Banks) and C Magazine. Dakota Fanning recently wore one of our collars for C Magazine shoot and we are waiting to find out if our look made the final cut for a recent GQ shoot in the UK. This past Grammy Awards, Beyonce's original look included pieces by Lalita.
We have had reorders from current stocklists and new account opportunities are coming forward including Oui Hours, a leading online luxury lingerie site. . Once we have inventory we will be able to fill additional requests for our bamboo and lingerie pieces that have been out of stock for some time.
One June 4th, Rena will be appearing on the show Business Rockstars. They bring together some of the world's biggest and most accomplished CEO's, billionaires, entrepreneurs, influencers, celebrities, small business owners, innovators, & disruptors. Their TV programing airs in 43M TV households, 80 major market US Airports, 1 Million premium hotel rooms, 150 Radio markets, Podcast, and has 1M social followers. They are the exclusive Business Channel on Delta Airlines, behind 5 million seat-backs per month.
Our past milestones include:
Design Patent on Packaging with garter clip
28k in 28 days raised on Kickstarter with 167 backers
Rena was one of 200 designers accepted worldwide in the Mastered: Accessories program based in London and was selected as the featured case study for the program.https://join.mastered.com

Feature in Arsenic Magazine using over 20 Lalita products.

They have largest Snapchat following worldwide

Personally selected by stylist B. Akerlund to join her prestigious PR showroom after receiving samples in mail.
Celebrity support from women such as actresses Felicity Huffman and Jennifer Grey
Worn by Kate Upton in her film debut "The Layover" directed by William H. Macy
Presence in top stores worldwide: The Regalo (named by New York Times as best design store in the world), Sanahunt Luxury Department Store, Kiev Ukraine.
Winner of WeWork Mission Possible LA for Entrepreneurs
Over 6000 Social Media Followers
Press mentions:
Billboard Magazine May 19, 2018
Janet Jackson in our garter tank top for her Billboard Cover coinciding with being presented with their icon award on May 20. Photo has also appeared in Page Six, People Magazine, Today Show, Vibe, Daily Mail, PopSugar, TooFab to name a few.
There is also a behind the scenes video of the shoot on the link which also features her in our tank.
https://www.billboard.com/articles/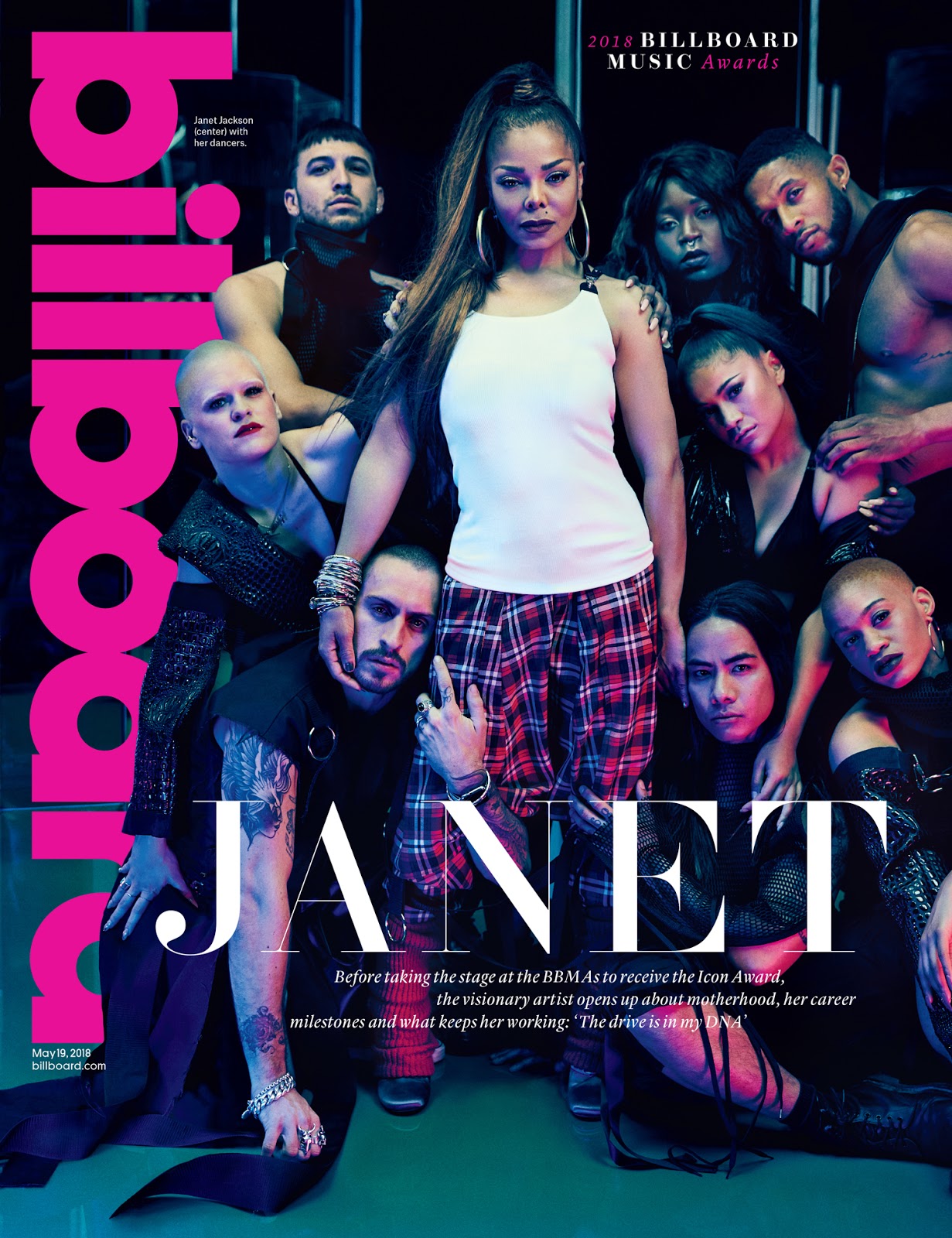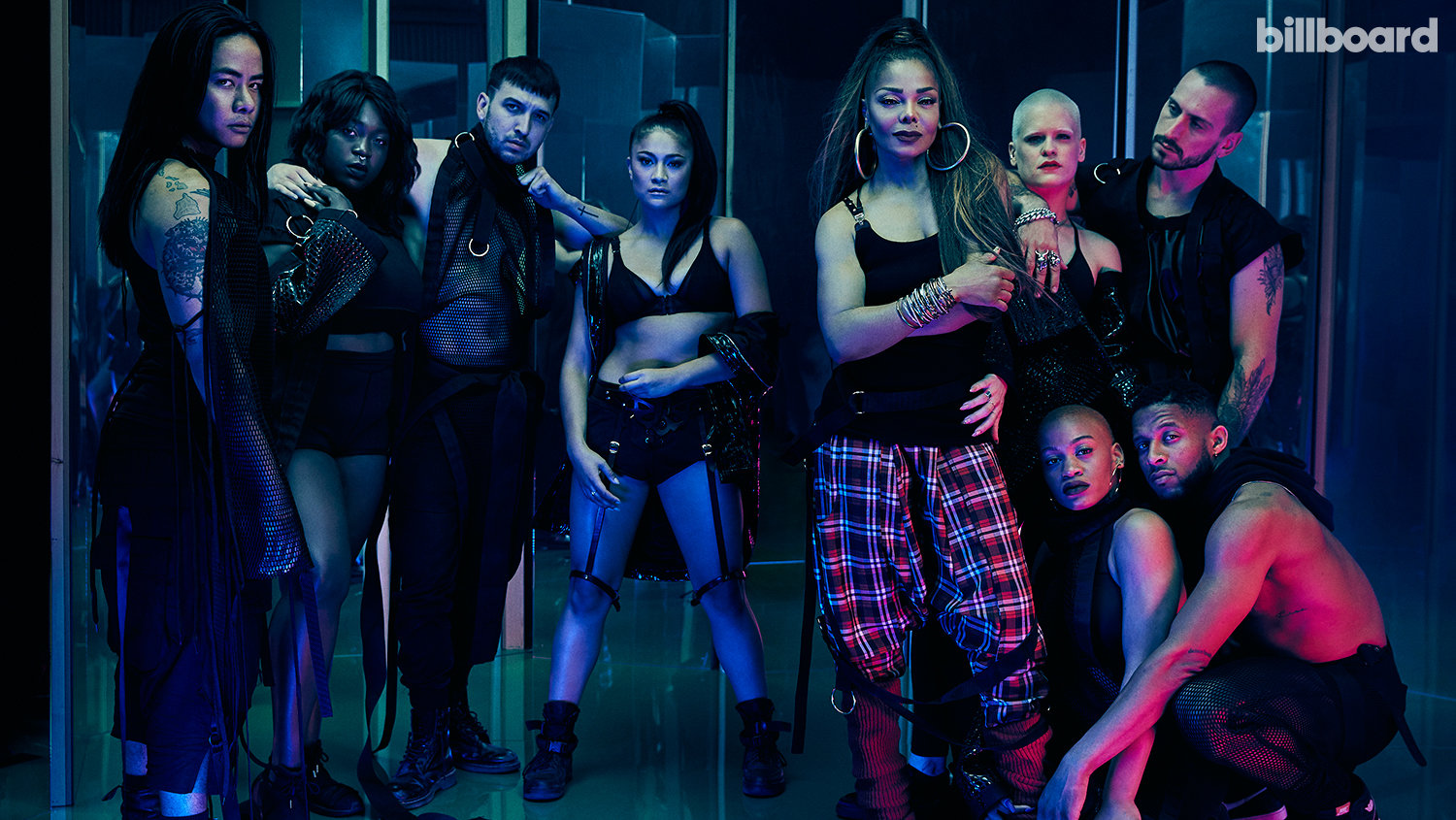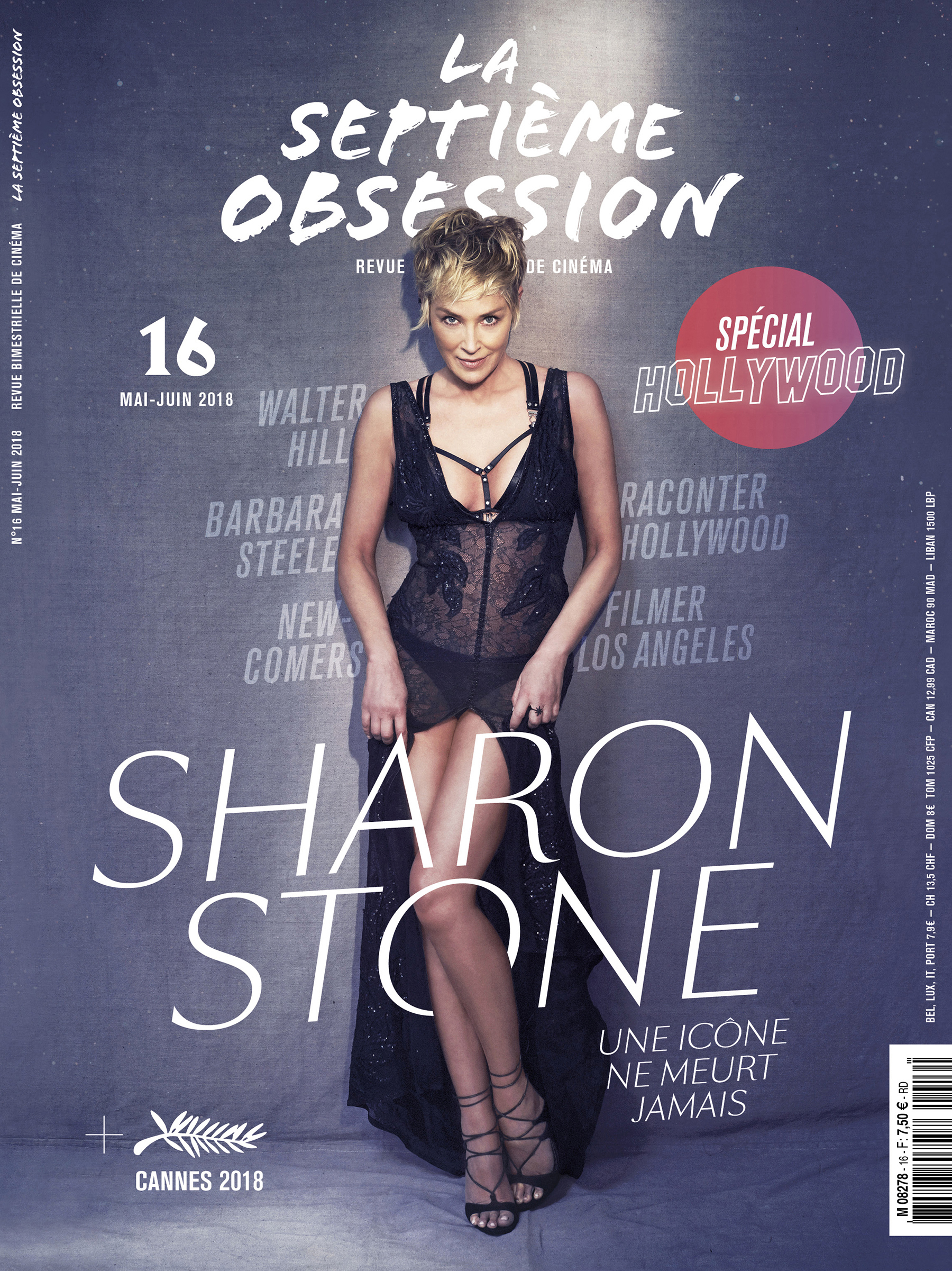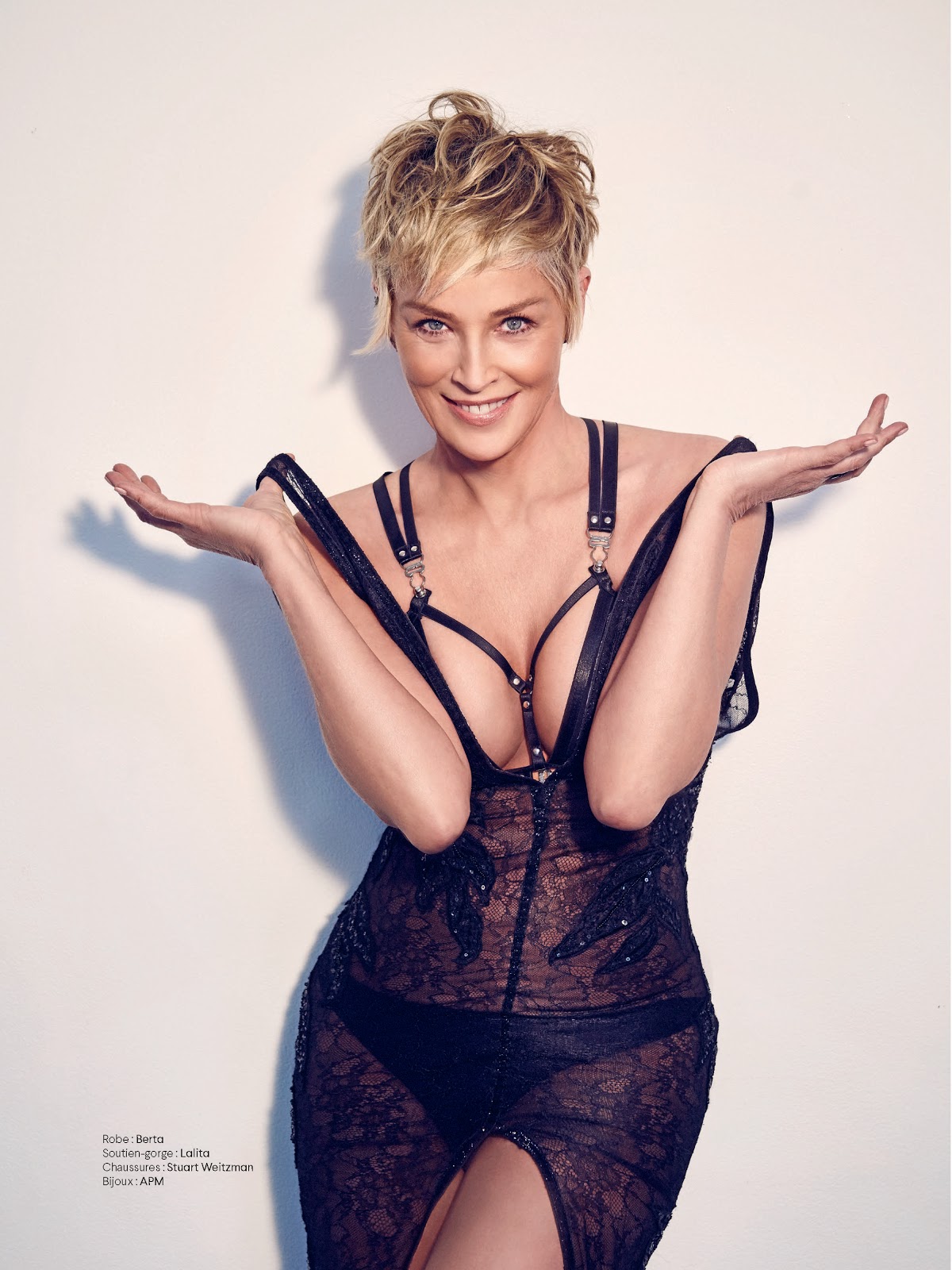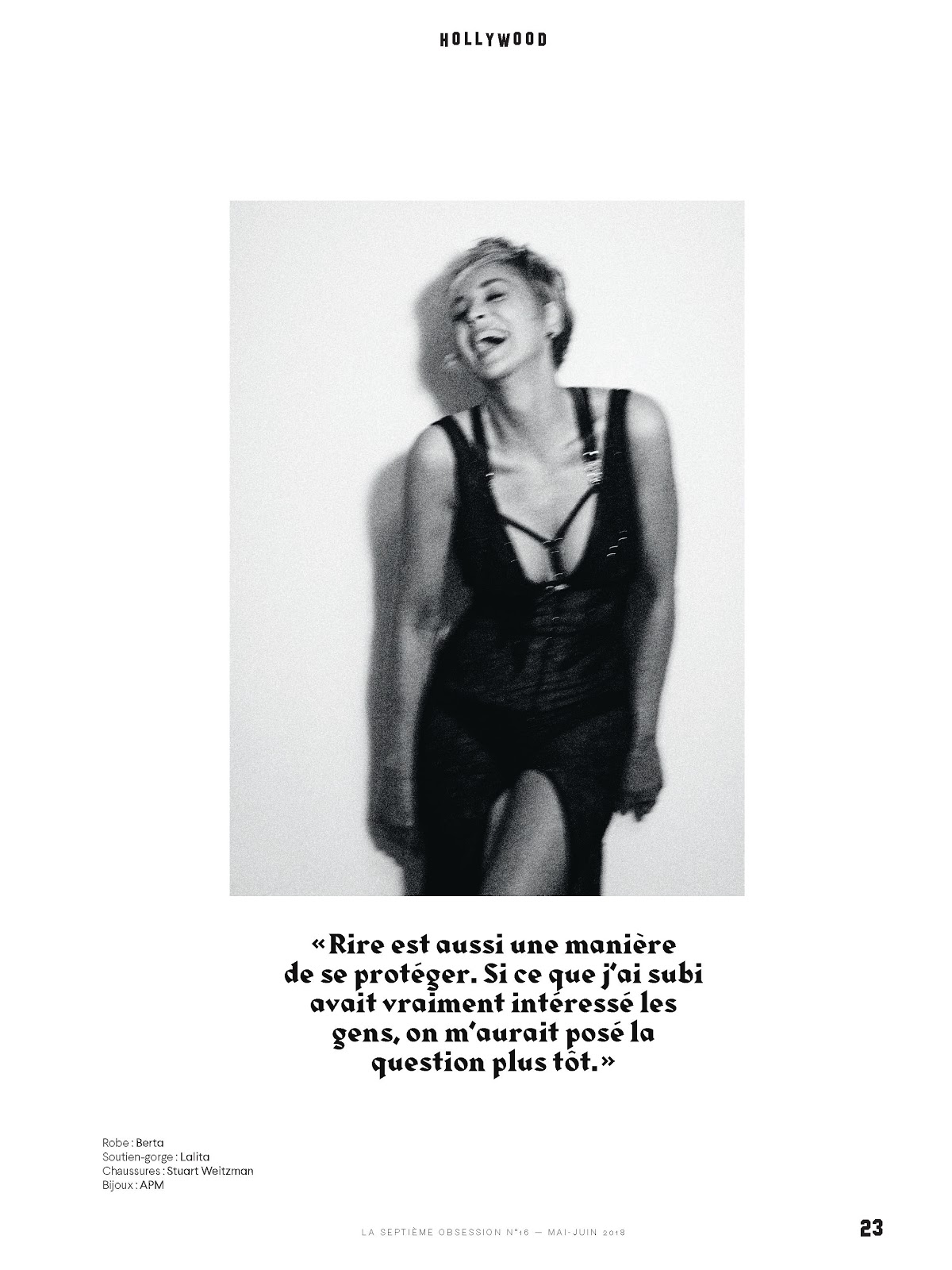 KPIs
We are currently measuring our performance from media features, number of stocklists, our social media following and engagement as well as website traffic, including returning customers. As the media features have continued to gain momentum we are intending to use that to get additional stocklists and we are watching our social media followers grow as well as website traffic and sales (mostly for pre-orders on our bra and lingerie which is out of stock).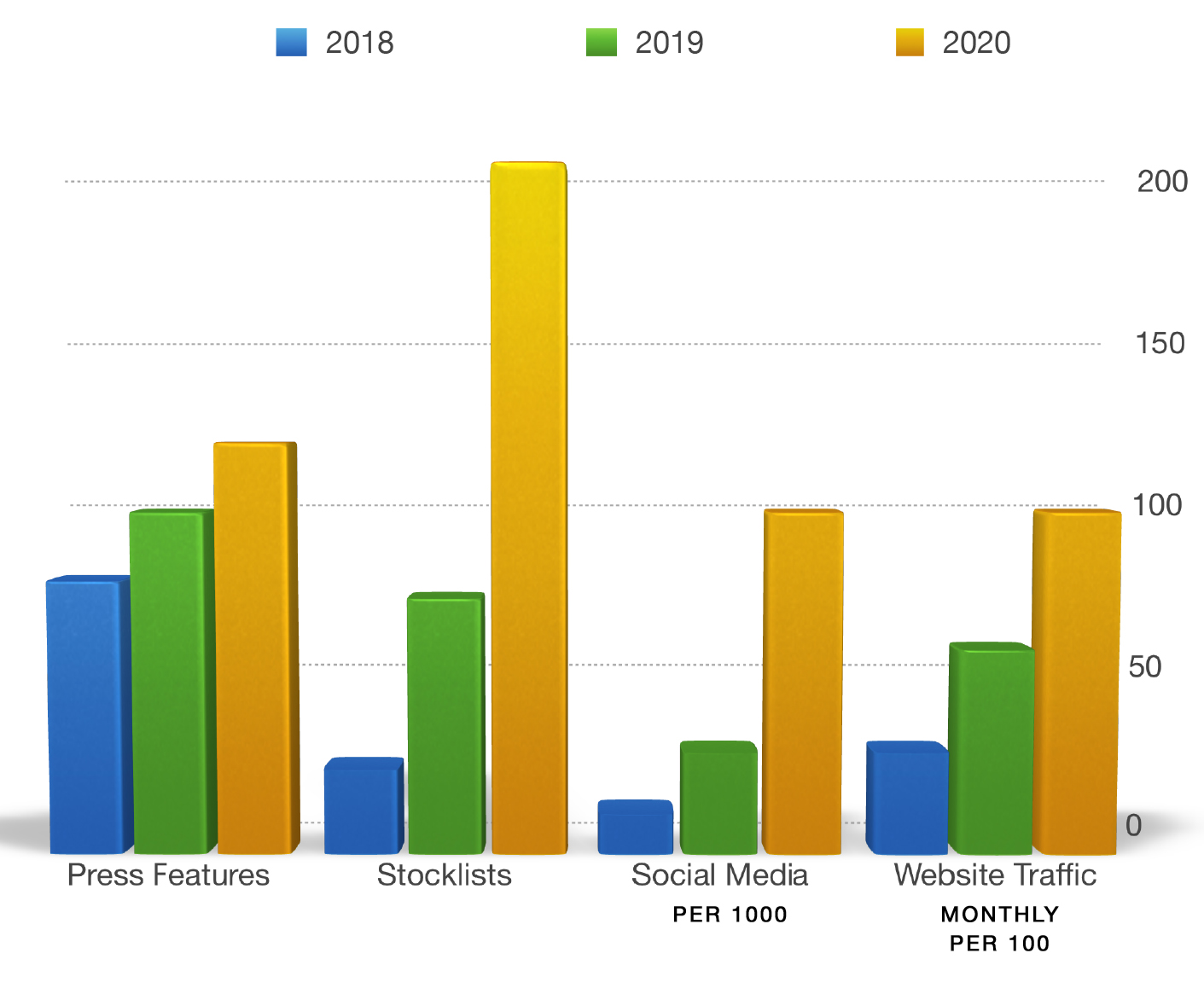 Team
We are a small but dedicated team who passionately believes in Lalita and its potential! Rena spent many years as a well respected educator and founder of tutoring company. She understands how to motivate and inspire others to be their best. What we lack in retail experience we make up for in the determination to learn and grow. This funding will allow us to expand the team with people experienced in additional areas so that we can build the framework to successfully scale the company.
Rena Andrews
CEO, Founder, Designer
Rena Andrews is a graduate of Brown University where she was part of their prestigious Program in Liberal Medical Education and had planned to focus on women's health as an MD. In lieu of Medical School, Rena opted to take the entrepreneurial route and founded a Los Angeles based tutoring company, The Andrews Advantage. Throughout her many years of teaching she helped hundreds of students across multiple subjects. Her passions outside of work included photography, graphic design, dance, and acting. Lalita brings together all of her experience as an entrepreneur and teacher while incorporating them with her creative pursuits and hobbies. During the launch of Lalita, Rena has served not only as creator, designer, and CEO, but also as production manager, graphic designer, photographer, model, website designer of Lalita.com, Social Media manager, writer, and editor. The fact that she is self-taught in design and jewelry making allows her the freedom to design, combine, and innovate without any rules.
Boro Vukadinovic
COO
We are excited to announce that Boro will be coming on board to Lalita as COO. With a successful track record in the fashion industry and current CEO of Better Energy Solutions Today Inc.(BEST). BEST Inc. produces and markets bio fuels to clients in Holland, Germany, Italy, France, Switzerland USA, Central America, Morocco with annual sales in 2017 at USD $ 138 million. Former CEO / owner, Retrospettiva Inc. , a producer of apparel with its own sewing plants in Macedonia (former Yugoslavia), employed 650 workers in its factories with annual turnaround of $ 45 million. Retrospettiva Inc. successfully completed initial public offering in 1997 and its stock was traded on NASDAQ exchange. In 2008 company was sold.
Lauren Manzano
Merchandising & Marketing
No stranger to the creative world, Lauren Manzano was writing stories and organizing anyone she could coerce into all manner of fantastical plays as a child. While attending the University of California, Irvine, and Seoul National University, Lauren studied International Studies, Conflict Negotiation, and both the Korean and Arabic languages. Her studies paired with a rather unconventional combination of extracurricular activities, competitive fighting and Middle Eastern dance, lead her to spending much of her college and post-college time over three continents. Experiencing the cultures of many different parts of the globe allowed Lauren to reach out to women with different perspectives and learn their stories. Many of them shared a similar thread: the desire to express themselves authentically without judgement. She was drawn to Lalita and Rena for the passion in creating that avenue to empower women (and men) of all ages to explore, create, and inspire.
Sohani Holland
Finance Director
Once funded, Sohani will be joining the Lalita team after years of informal guidance.
Sohani graduated from Harvard University with a B.A. in Visual and Environmental Studies, concentrating in film, photography, and printmaking. She holds a second degree in Apparel Manufacturing Management from the Fashion Institute of Design & Merchandising (Los Angeles).
Sohani Holland is a financial strategy and business consultant based in Los Angeles, CA. For the past 20 years, she has worked consistently with entrepreneurs and business owners with eight-figure annual revenues. Sohani specializes in developing and implementing accounting systems that are audit-compliant and efficient for accurately communicating financial data to internal and external partners. She assists companies to surpass their goals by reviewing and negotiating vendor contracts, constructing forecasts and budgets for new projects, and working with all departments to ensure that an organization's mission is being upheld.
Additionally, Sohani works with nonprofit organizations to create site-specific, interactive public engagement art. Utilizing spatial and visual clues, she facilitates opportunities for passersby to co-play and experiment in an open-air environment. She is also a performance artist and pole dance athlete.
PR Team
The Residency, Los Angeles
The Residency is a full service public relations agency that specializes in celebrity and editorial outreach. Strategies are specially crafted for each client to ensure maximum visibility and brand awareness. They collaborate daily with celebrity stylists, editors, costume designers and influencers. They have cultivated coveted relationships with the industries top publications and production companies garnering a compounded reader and viewership that is unmatched by any other showroom.
Felicities, London
Felicities is a specialist boutique agency providing full business, PR, sales and marketing support to creative, fashion, music, arts and lifestyle brands. Results driven, Felicities has been an integral part of the creative industries since 2003 and been credited with being a leading influence in the success of hundreds of emerging British and International creative brands.
Advisors and Investors
Bill Tkacs
Managing Director of Vested Capital Partners
Claudia Salem
AIG Chief Executive Officer for Singapore and Head of Country Operations
Prior to being named as the new Singapore head Salem served in several global leadership roles since joining AIG in 2003, and has a strong understanding of the Southeast Asian region.She was most recently Global Head of Shared Services, based in Kuala Lumpur, Malaysia where she led strategic and organisational transformation, working closely with the Consumer and Commercial businesses.
B Akerlund
World renowned stylist
Founder of The Residency, PR Showroom
Mentor and brand ambassador to push both the brand and Rena as a designer.
We are seeking these funds to create inventory, fulfill orders, hire a dedicated sales person, marketing money for online sales, and operating capital.
Right now we have neither the manpower nor the funds to capitalize off of and to create brand recognition from the huge opportunities which are being presented to Lalita.
Many of our jewelry pieces can be made to order but the bamboo line, which has gotten store reorders, has been the most successful and requires a full production run.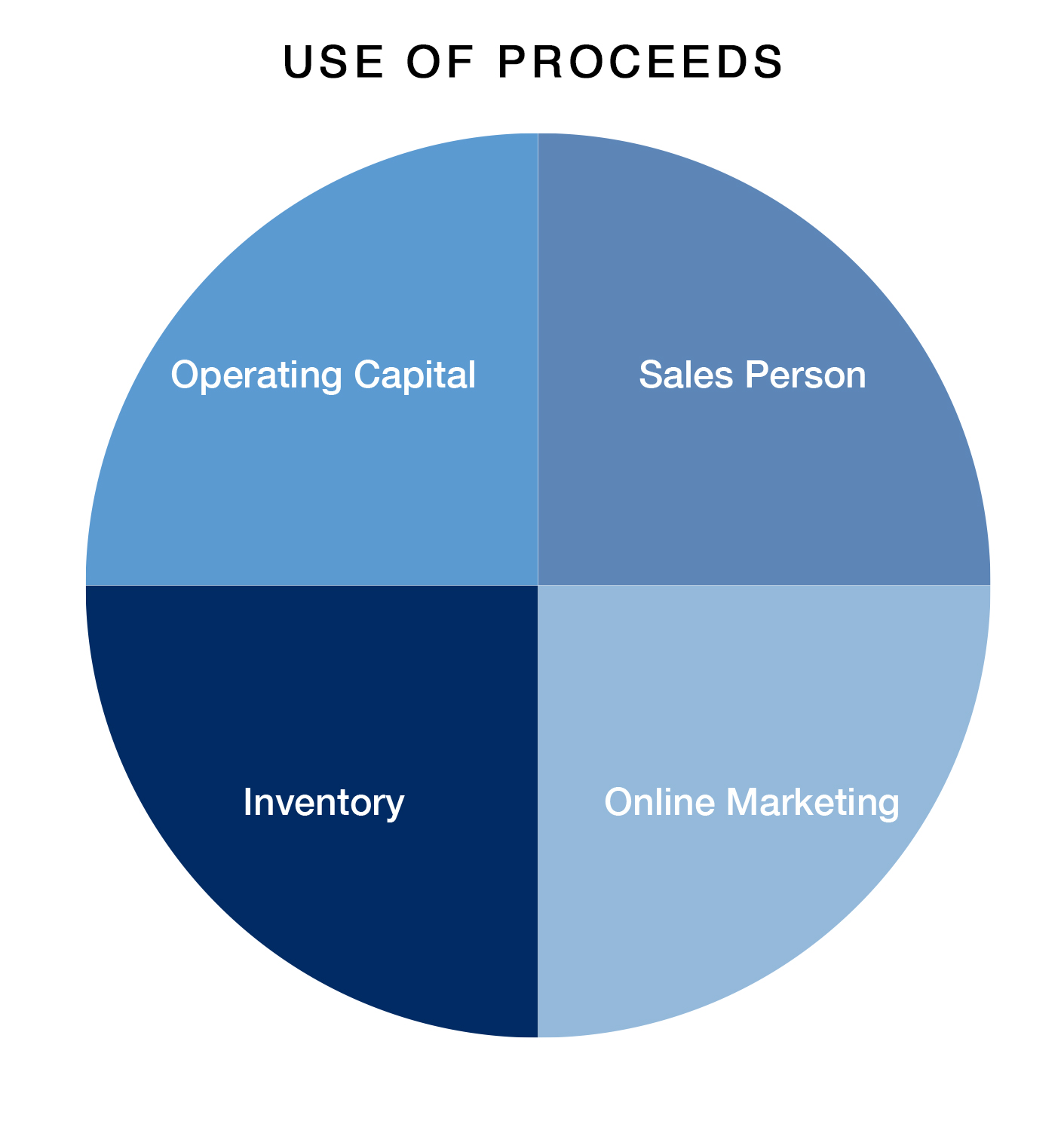 Use of Proceeds
We are seeking these funds to create inventory, fulfill orders, hire a dedicated sales person, marketing money for online sales, and operating capital.
Right now we have neither the manpower nor the funds to capitalize off of and to create brand recognition from the huge opportunities which are being presented to Lalita.
Many of our jewelry pieces can be made to order but the bamboo line, which has gotten store reorders, has been the most successful and requires a full production run.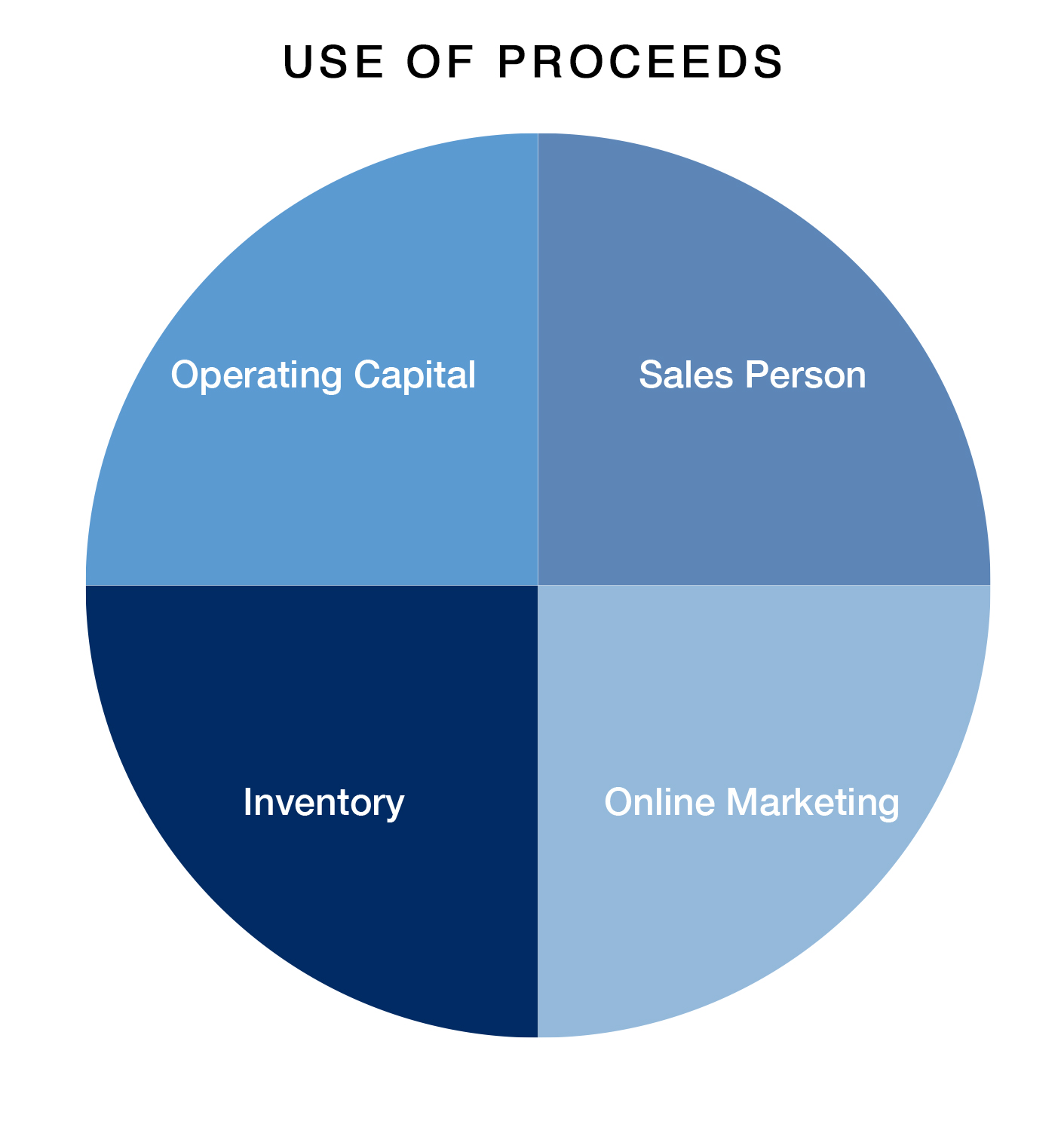 If the offering's maximum amount of $100,000 is raised:
| Use | Value | % of Proceeds |
| --- | --- | --- |
| Purchase of raw materials for production and inventory | $48,000 | 48.0% |
| Marketing and Sales | $23,500 | 23.5% |
| Operating expenses | $23,600 | 23.6% |
| Intermediary fees | $4,900 | 4.9% |
Terms
This is an offering of Common Stock, under registration exemption 4(a)(6), in Lalita, Inc. This offering must raise at least $10,000 by June 12, 2018 at 11:59pm ET. If this offering doesn't reach its target, then your money will be refunded. Lalita may issue additional securities to raise up to $100,000, the offering's maximum.
$10,000 minimum
$11,100 raised
If the offering is successful at raising the maximum amount, then the company's implied valuation after the offering (sometimes called its post-money valuation) will be:
9,389 shares
×
$100.00 per share
$938,900implied valuation
SEC Filings
The Offering Statement is a formal description of the company and this transaction. It's filed with the SEC to comply with the requirements of exemption 4(a)(6) of the Securities Act of 1933.
We're also required to share links to each of the SEC filings related to this offering with investors.
Updates
Jul 6, 2018

Jun 13, 2018

Primary offering finalized, selling

shares

Sold $100.00 for a total of $11,100.00

shares at

Apr 30, 2018

Apr 27, 2018

Primary offering of $100.00

shares at

Apr 27, 2018
Transactions
Spread
| Bid quantity | Price | Ask quantity |
| --- | --- | --- |
*Some securities may only be transferred to accredited investors if issued within the past 365 days. Unaccredited investors are permitted to place bids, so some transfers may have yet to occur.
No recent secondary activity
Transaction Log
Ask a Question
Proofread your comment before submitting: once it's posted, you can't edit or delete it. For the fastest help with the web site, email help@netcapital.com instead of commenting.
Understand the Risks
Be sure to understand the risks of this type of investment. No regulatory body (not the SEC, not any state regulator) has passed upon the merits of or given its approval to the securities, the terms of the offering, or the accuracy or completeness of any offering materials or information posted herein. That's typical for Regulation CF offerings like this one.
Neither Netcapital nor any of its directors, officers, employees, representatives, affiliates, or agents shall have any liability whatsoever arising from any error or incompleteness of fact or opinion in, or lack of care in the preparation or publication of, the materials and communication herein or the terms or valuation of any securities offering.
The information contained herein includes forward-looking statements. These statements relate to future events or to future financial performance, and involve known and unknown risks, uncertainties, and other factors, that may cause actual results to be materially different from any future results, levels of activity, performance, or achievements expressed or implied by these forward-looking statements. You should not place undue reliance on forward-looking statements since they involve known and unknown risks, uncertainties, and other factors, which are, in some cases, beyond the company's control and which could, and likely will, materially affect actual results, levels of activity, performance, or achievements. Any forward-looking statement reflects the current views with respect to future events and is subject to these and other risks, uncertainties, and assumptions relating to operations, results of operations, growth strategy, and liquidity. No obligation exists to publicly update or revise these forward-looking statements for any reason, or to update the reasons actual results could differ materially from those anticipated in these forward-looking statements, even if new information becomes available in the future.
Looking to raise capital?
We can help turn your friends, family and customers into investors.
Learn more
Interested in more investment opportunities?
Browse all offerings currently available.
See more