Introduction
Just Pour is working to disrupt the single serve coffee market.
We developed a way to make a single serve cup of coffee that maintains freshness, can be brewed quickly with minimal effort, and is environmentally friendly. Our filters are biodegradable, our packaging is environmentally friendly, and our dripper is made from 100% recycled materials and can be used multiple times.
The best thing about Just Pour is that we're donating a percentage of our profits to charity!
Testimonials
"I love this coffee! I was a monthly subscriber, but had to up it to the bi-weekly subscription because I was drinking so much that 24 filters per month wasn't enough."
Donald
"I ran out of my filters the other day and had to drink Keurig. After tasting the difference, I immediately reordered Just Pour. Since I'm in a subscription, I know my coffee will never run out!"
Jillian
"I was skeptical at first because I never did a pour over before. One sip and I was hooked. The process is so easy and the coffee is delicious."
Janet
"Apart from the great coffee, I feel good about the fact that the filters are bio-degradable."
Bruce
Problem
Research shows that single serve coffee markets will continue to grow steadily over the next decade.1, 2 Yet, consumers and businesses are becoming more mindful of the environmental waste (i.e. plastic buildup in landfills) caused by single serve coffee and are seeking solutions to reduce waste while still being able to enjoy the convenience of these products.
1 Statista, Coffee consumption worldwide from 2012/13 to 2015/16 (in million 60kg bags) (additional source ICO; ID 292595))
2 Statista, Single-cup brewer usage among past day coffee drinkers in the United States from 2010-2016 (additional source: National Coffee Association; ID 456278))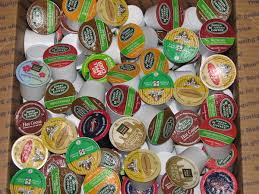 Solution
Just Pour is a single-serve subscription coffee service that delivers fresh ground coffee directly to consumers in self-contained, environmentally friendly, proprietary filters that are biodegradable.
Beans from Small Scale Farmers
Our goal is to source socially conscious coffee beans with the perfect mix of delicious flavors suitable for all palates. Our eco-friendly coffee is grown by small scale farmers that are able to provide extra care for their crops each year. From the farm to the roaster we believe quality is the key to a great cup of coffee.
Our coffee is crafted by Speedwell Coffee Roasters located in Plymouth, MA. Speedwell is a leading coffee roaster in our area, and they are exceptional specialty coffee roasters. By roasting small batches they are able to achieve consistent flavor profiles for each of the different roasting profiles.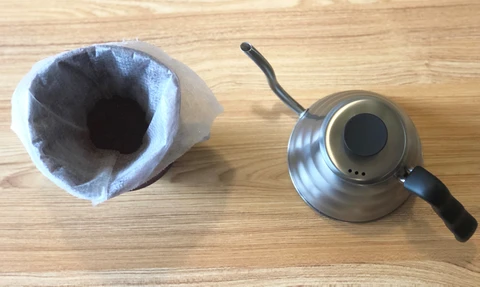 Columbian: Light/Medium Roast
Our light-medium roast is the perfect way to start your day.
Origin: Cauca
Elevation: 1550 - 1700m
Storage: GrainPro
Process: Washed and sun-dried
Varietals: Caturra and Colombia
Colombia Cauca is a favorite for it's natural sweetness, smooth body and clean mouthfeel. A workhorse for our wholesale program, this coffee is a consistent classic Colombian profile, that is the perfect single origin to brew at any time of day.
Taste Notes: lemon, currant, and oolong tea
Nor'easter - Dark Roast
Being from New England we are very familiar with Nor'easters storms. This dark roast coffee is a customer favorite!
Components: Colombia
Process: Washed
Storage: GrainPro
This is Speedwell's signature dark roast profile; highlighting the deeper, stout flavors without compromising the Colombian coffees integrity. We take this coffee into second crack and end the roast as the natural sugars in the coffee are caramelizing when the coffee is a chestnut color. The oils on the exterior of the coffee have not yet been forced to surface. This is where we still maintain some of the sweetness and acidity inherent in the Colombian coffee, but also develop those roasty notes.
Taste Notes: dark cocoa, cinnamon spice, graham cracker.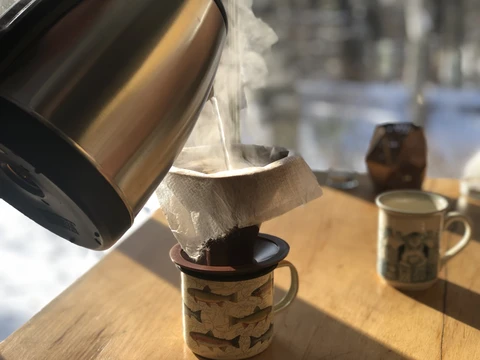 Decaf Colombia Sugar Cane E.A. - Decaf Roast
Our decaf is a beautiful tasting coffee for those looking to dial back the caffeine intake!
Origin: Garzon, Huila
Elevation: 1550m
Producer: Various smallholder farmers
Storage: GrainPro
Process: Washed and sun dried. Naturally decaffeinated.
Variety: Caturra and Colombia
Decaf Process: Sugarcane ethyl acetate (E.A.) processing, commonly referred to as natural decaffeination, starts by fermenting molasses derived from sugarcane to create ethanol. The ethanol is then mixed with acetic acid which creates ethyl acetate to decaffeinate the beans.
Taste Notes: milk chocolate, cinnamon, graham, pomegranate
Business Model
Subscription Revenue: build your own program and monthly plans providing for consistent annual recurring revenue.
Build your own program: you have the option to receive as much or as little coffee as you want provided your purchase the minimum of 6 filters per delivery. For example: you can have coffee delivered weekly, bi-weekly, monthly, every other month, etc. Whatever you choose for a delivery option it can include 6 filters, 12, filters, 18 filters, 50 filters, etc. delivered. All based on your prefernece.
We have one customer who has 12 filters delivered every week for example.

Market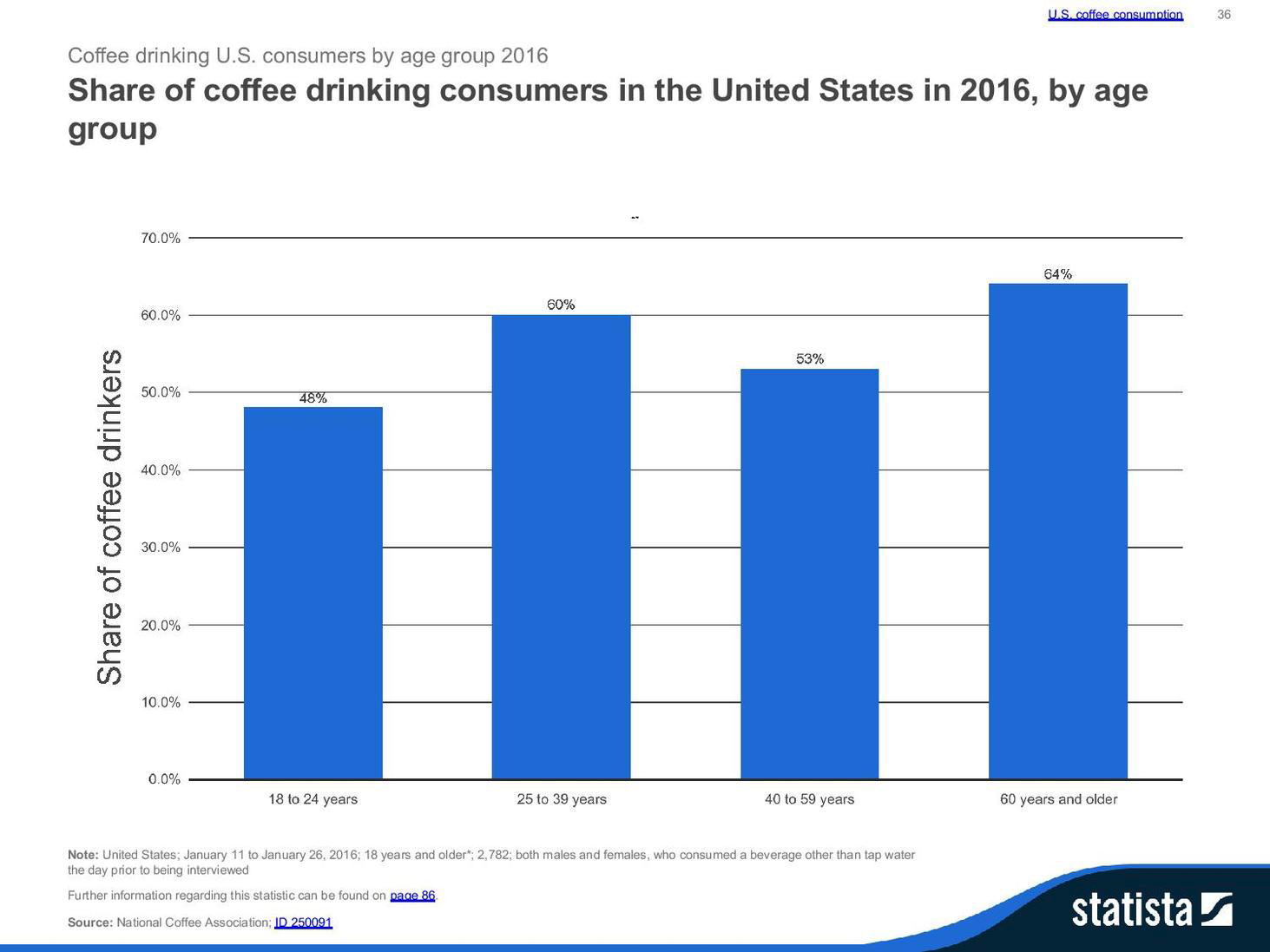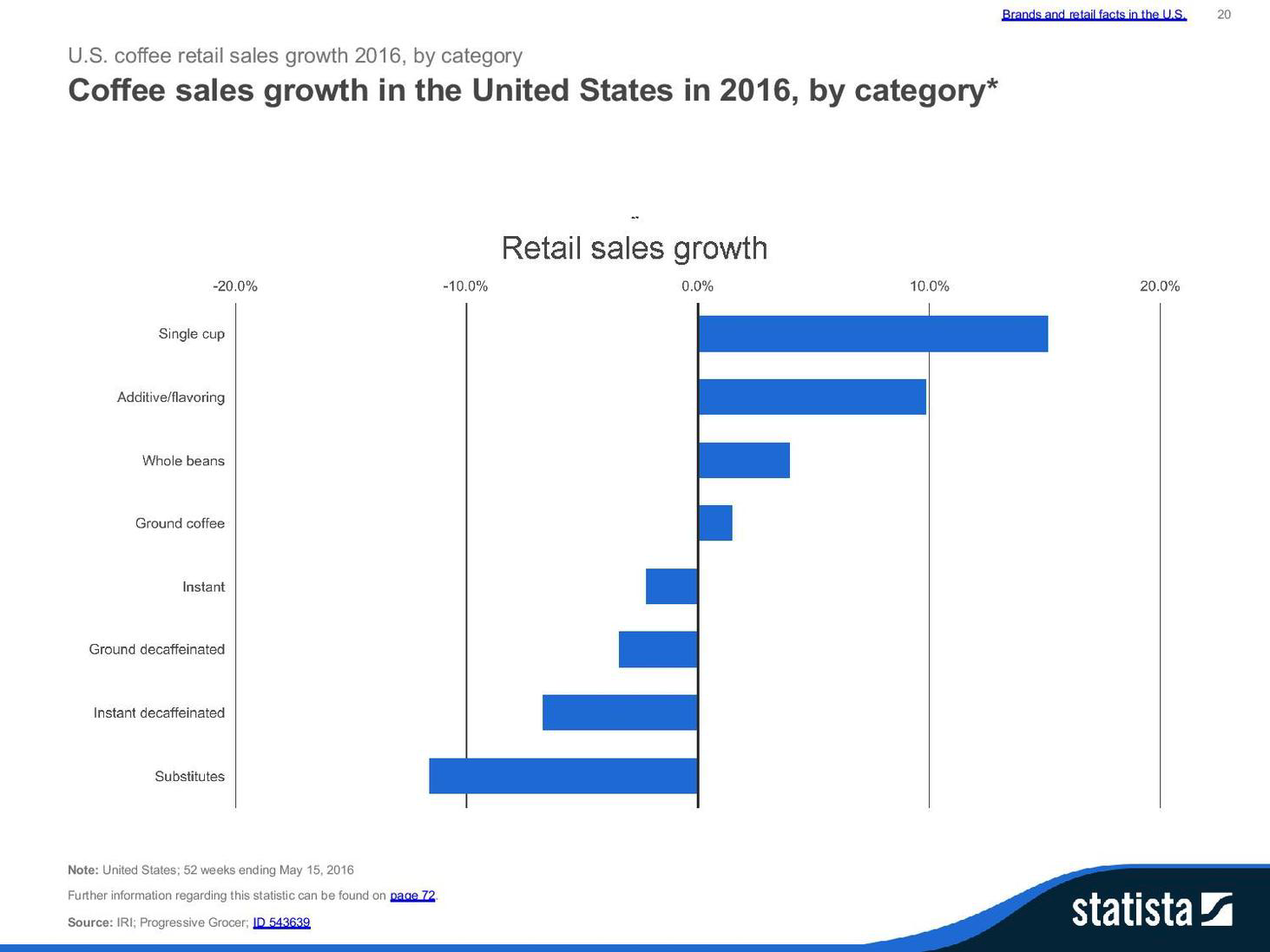 Single-serve Coffee expected to grow 15% annually ($4b Mkt.) 3.
US Coffee $13.6b in 2016 4.
Millennials, largest US demographic beginning in 2018. Size - approximately 74M.
Just Pour, LLC plans to engage in the business to customer (B2C) market with a primary market focus on delivering a perishable good (e.g. single cup ground coffee) to end consumers. While this business is principally focused on the sale of goods, it exhibits tertiary qualities with respect to Just Pour, LLC's "Convenience" strategy. Just Pour, LLC's products are targeted to consumers interested in brewing a fresh quality cup of coffee that is conveniently ground, pre-measured, and delivered to the consumer's home in a subscription model. Thus, the "Convenience" strategy exhibits service like qualities indicative of a tertiary market model. Additionally, the product is designed to be environmentally friendly so as to ensure minimal waste and serve the needs and desires of consumers who wish to simultaneously engage in consumption with a marginal impact on the environment.
3 Statista, U.S. coffee retail sales growth 2016, by category (additional source: IRI; Progressive Grocer; ID 543639)
4 Statista, Coffee expenditure in the United States from 2014-2016 (in billions U.S. dollars) (additional source: Thomson Reuters; Mintel; ID543625)
Competitive Landscape
Competitors are behind in creating environmentally sustainable products, whereas Just Pour has made it a principal focus of its business model.
Research shows that the majority of consumers drink coffee in the morning and at home 5. As the Millennial demographic begins to surpass other generational demographics, Just Pour believes there will be a shift in purchasing behavior to the online medium as opposed to the traditional brick and mortar retail outlet. Additionally, Millennials are not only conscious of environmental deficiencies, they are becoming more aware of product quality. Just Pour, LLC has designed a fresh and convenient model for delivering pre-portioned coffee in a convenient, fresh, and environmentally conscious way that other competitors in the environment have not yet mastered.
5 Statista, Coffee consumption in the US 2017, by location "Where do you drink Coffee?" (additional source; Statista Survey: ID250148) and Statista, Total U.S. Coffee per capita consumption by time of day 2016. (additional source: National Coffee Association ID 457436)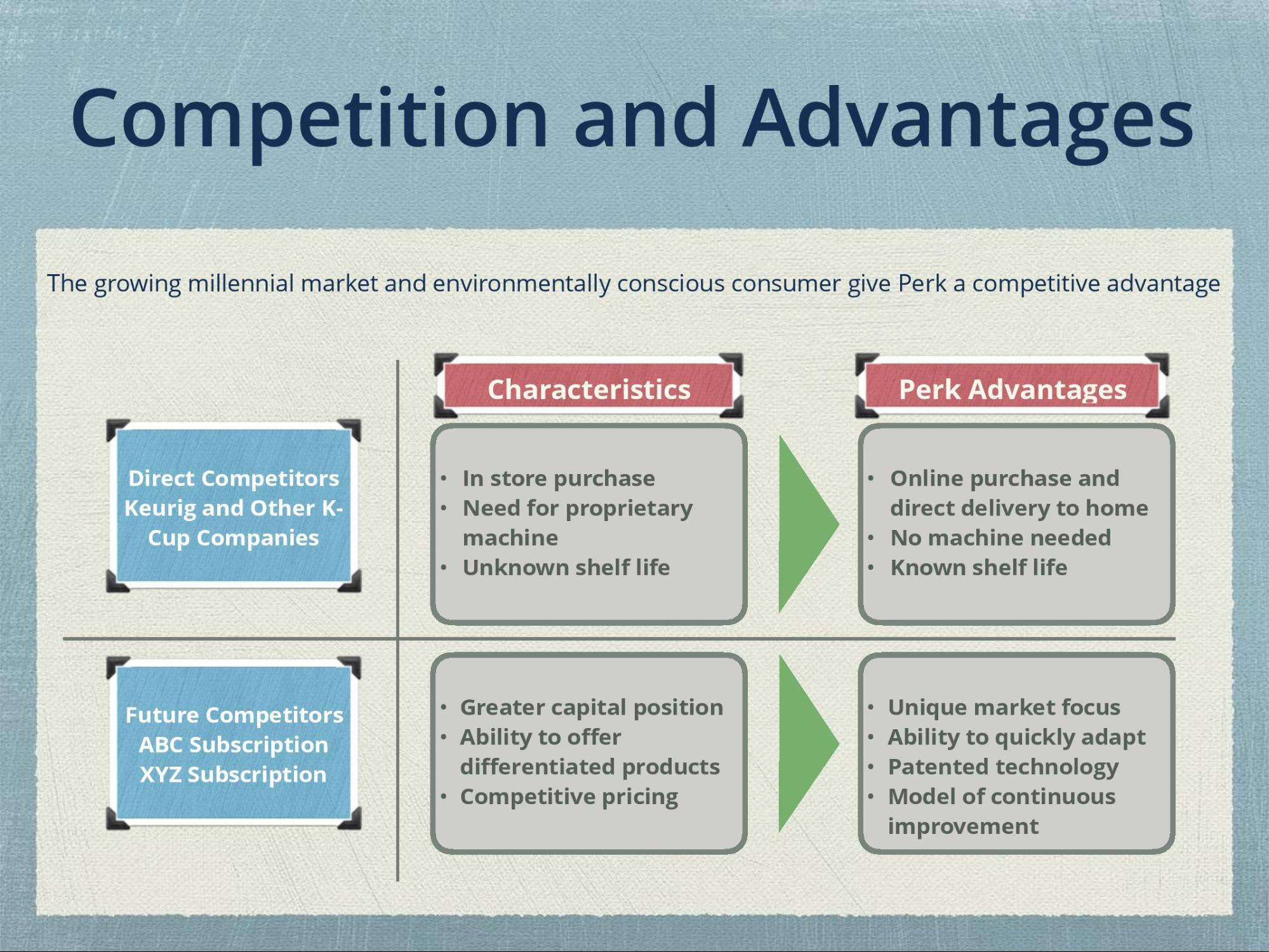 Progress
Initial costs per customer are based on social media engagement and varies in cost and effectiveness. Additional ad spends will be incorporated with revenue increases and capital investments. The initial go-to-market advertising will be tailored back as brand recognition takes hold.
We have two independent sales representatives meeting with businesses to incorporate Just Pour into company kitchens. There is a growing concern among business leaders to transition their companies into environmentally sustainable stewards. To that end, we're working with several businesses to secure long term contracts to purchase Just Pour for their employees. This strategy is two fold:
It will provide much needed "immediate" cash flow to boost advertising in the consumer market; and
We believe the more individuals in the business environment who see this product will purchase it at home.
Success
Stage 1 we launched our minimal viable single serve coffee product.
Stage 2 will be to utilize the same Manufacturing equipment and launch multi-channel coffee products.
Stage 3 will be to expand on the varieties of coffee and region selections to continue engaging our customers and to boost market share.
Factory built with automated machines
Raised $125K in equity and secured a $50K term loan (with no revenue) with a commercial bank
Product is live on Shopify
Fulfilling orders 2-3/week
Mkt through Google/FB/Instagram/Pinterest
Standard shipping in place with a scaling cost agreement
Local coffee supply chain
Patent portfolio ready for submission
Strong Advisory Board
B2B strategy developed
Multi channel product strategy in development
Exit strategy - sell in year 7 on EBITDA multiple
Revenue - we analyze revenue monthly
COGS - our target GP is 45%
Customer Acquisition - we measure new customer acquisition and retention monthly
Churn: we seek to keep churn below 5%
Team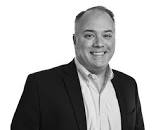 Stephen Noyes
Partner @ PKF O'Connor Davies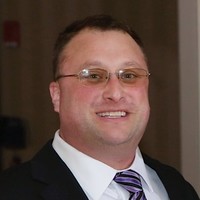 Eric Kagan
Managing Member KGN Holdings, LLC - Real Estate Investing and Development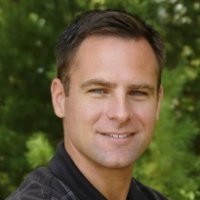 David P. Boucher
Managing Member of Five Capital Management - Real Estate Investment Firm.
Use of Proceeds
If the offering's maximum amount of $107,000 is raised:
| Use | Value | % of Proceeds |
| --- | --- | --- |
| Marketing | $97,757 | 91.4% |
| Patent Filings | $4,000 | 3.7% |
| Intermediary fees | $5,243 | 4.9% |
Terms
This is an offering of Class A units, under registration exemption 4(a)(6), in Dj Holdings, LLC, doing business as Just Pour. This offering must raise at least $10,000 by November 25, 2020 at 11:59pm ET. If this offering doesn't reach its target, then your money will be refunded. Just Pour may issue additional securities to raise up to $107,000, the offering's maximum.
$10,000 minimum
$10,600 raised
If the offering is successful at raising the maximum amount, then the company's implied valuation after the offering (sometimes called its post-money valuation) will be:
203,811 units
×
$10.00 per unit
$2,038,110implied valuation
Financials
Just Pour's official name is Dj Holdings, LLC, so that's the name that appears in the statements below.
SEC Filings
The Offering Statement is a formal description of the company and this transaction. It's filed with the SEC to comply with the requirements of exemption 4(a)(6) of the Securities Act of 1933.
Understand the Risks
Be sure to understand the risks of this type of investment. No regulatory body (not the SEC, not any state regulator) has passed upon the merits of or given its approval to the securities, the terms of the offering, or the accuracy or completeness of any offering materials or information posted herein. That's typical for Regulation CF offerings like this one.
Neither Netcapital nor any of its directors, officers, employees, representatives, affiliates, or agents shall have any liability whatsoever arising from any error or incompleteness of fact or opinion in, or lack of care in the preparation or publication of, the materials and communication herein or the terms or valuation of any securities offering.
The information contained herein includes forward-looking statements. These statements relate to future events or to future financial performance, and involve known and unknown risks, uncertainties, and other factors, that may cause actual results to be materially different from any future results, levels of activity, performance, or achievements expressed or implied by these forward-looking statements. You should not place undue reliance on forward-looking statements since they involve known and unknown risks, uncertainties, and other factors, which are, in some cases, beyond the company's control and which could, and likely will, materially affect actual results, levels of activity, performance, or achievements. Any forward-looking statement reflects the current views with respect to future events and is subject to these and other risks, uncertainties, and assumptions relating to operations, results of operations, growth strategy, and liquidity. No obligation exists to publicly update or revise these forward-looking statements for any reason, or to update the reasons actual results could differ materially from those anticipated in these forward-looking statements, even if new information becomes available in the future.
Updates
Sep 25, 2020

Primary offering of $10.00

shares at
Ask a Question
Proofread your comment before submitting: once it's posted, you can't edit or delete it. For the fastest help with the web site, email help@netcapital.com instead of commenting.
Looking to raise capital?
We can help turn your friends, family and customers into investors.
Learn more
Interested in more investment opportunities?
Browse all offerings currently available.
See more