Introduction
Icebrkr is taking the mobile dating app to the next level with some help from A.I. and machine learning. Imagine an experience where every user has a state-of-the-art profile, knows exactly what to say to their matches to build meaningful rapport, and chooses the best date spot every time. Using a personal artificial intelligence dating coach, Icebrkr will not only connect users with better matches, it will provide them with on-demand expert dating advice.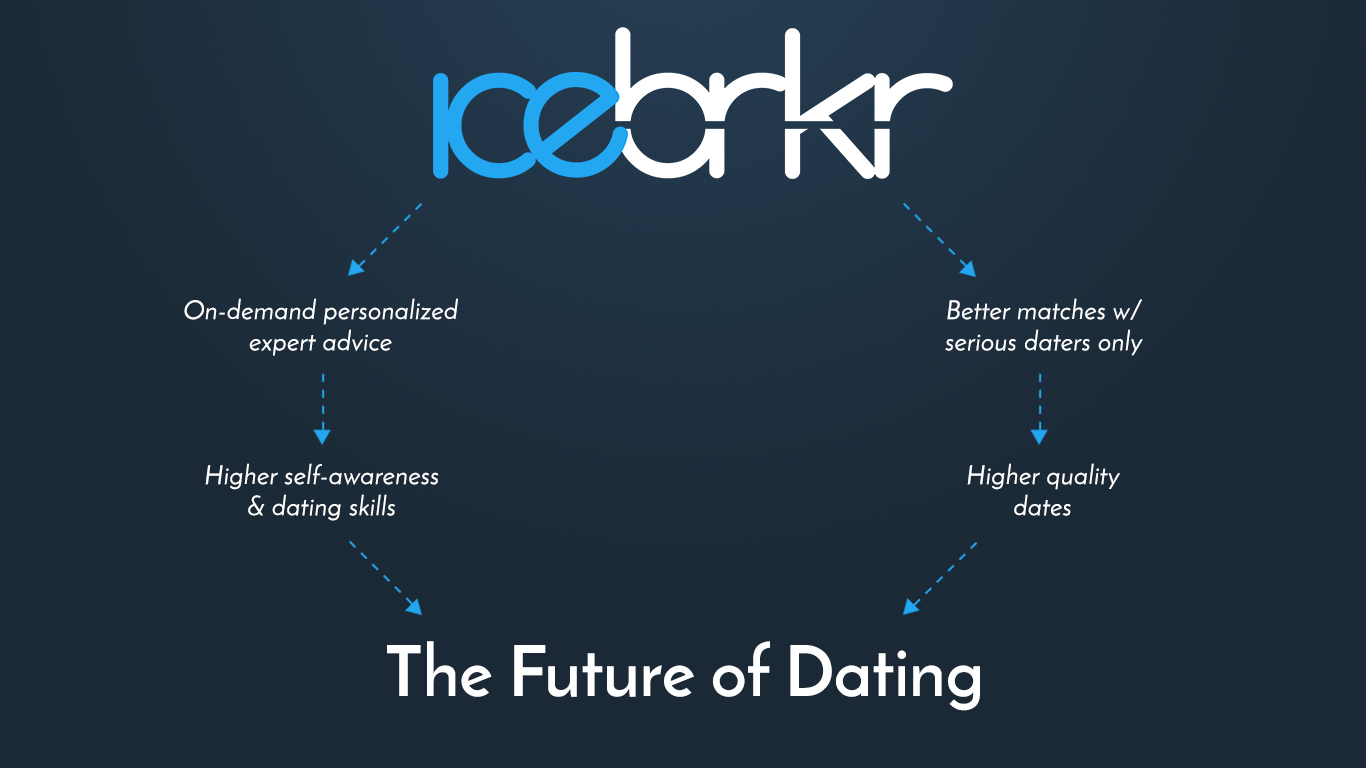 Problem
Searching for the right romantic partner can be flat out frightening. Every self-perceived imperfection can be magnified with each rejection or failed relationship. Online dating has taken this experience and multiplied it exponentially.
The current state of the industry is simple: one side focuses on offering users an abundance of matches (i.e. Tinder), while the other side focuses on offering users the perfect compatible match (i.e. eHarmony). Both of these approaches turn out to be OK for casual daters, but have caused daters looking for long-term relationships to feel hopeless and frustrated.
Here are some of the reasons why people who use dating apps to find a partner are fed up with apps like Tinder and Bumble:
Too many incompatible matches
Don't have meaningful conversations that lead to actual dates
Unsure what to put in their profiles - which lead to empty profiles or ones with irrelevant information
Inaccurate, old or group photos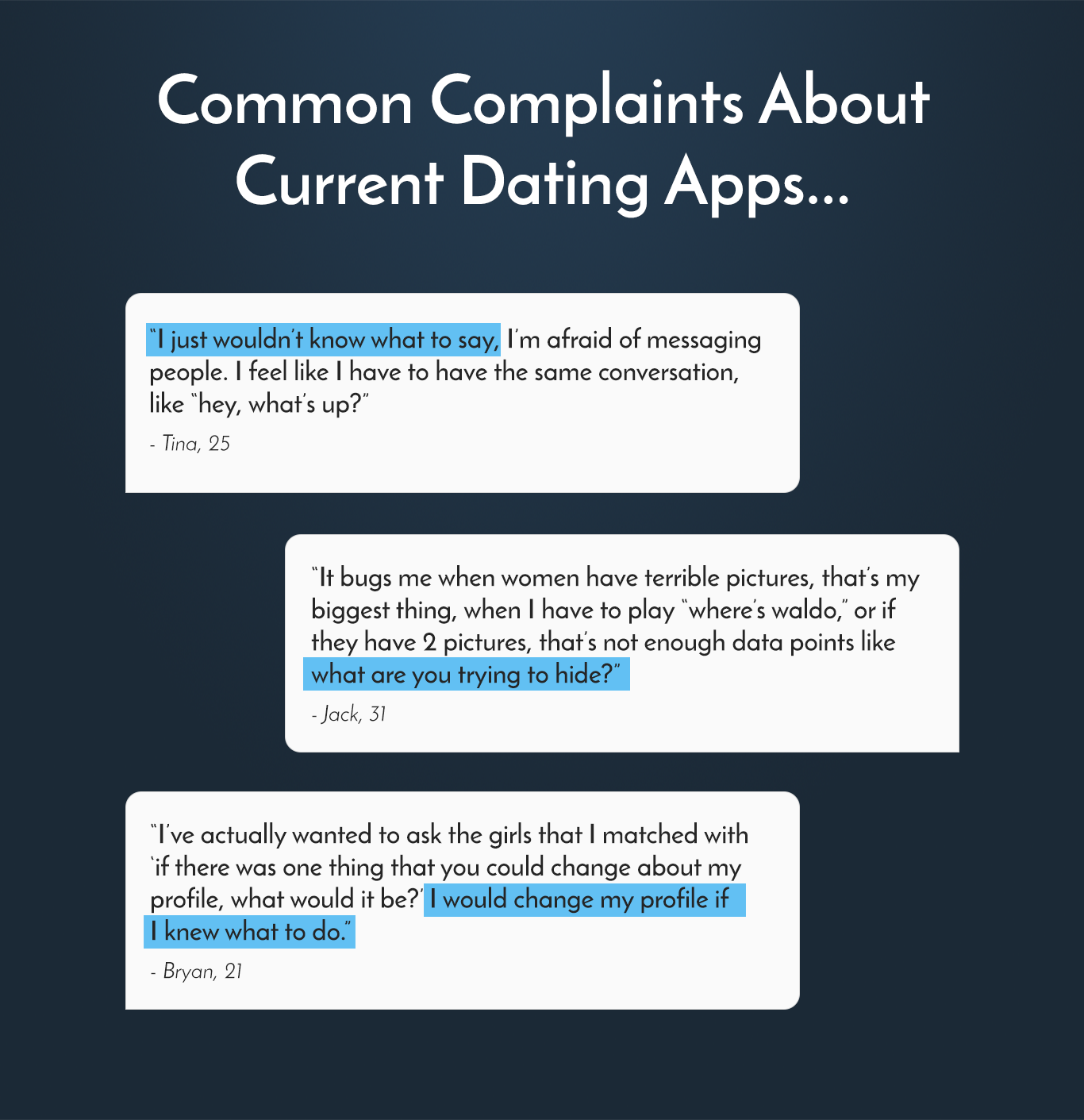 Here's why they're frustrated with Match and eHarmony:
Most users are over 40 where there's a stigma attached to these services among younger people
Takes too long to fill out hundreds of questions
Have to pay to use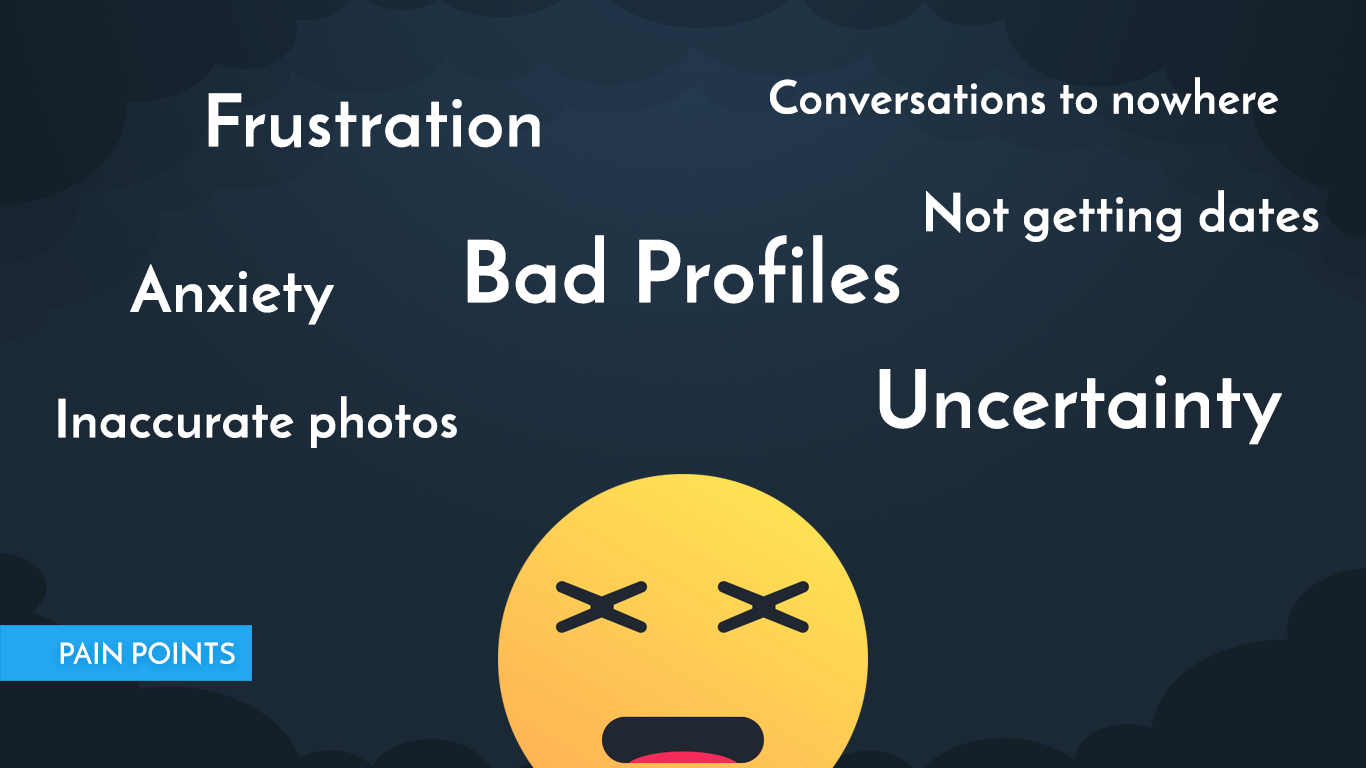 That's why we have decided to instead focus our efforts on empowering those serious daters with online dating and interpersonal communication skills to cultivate a community of good daters. We are primarily focused on improving our users' ability to communicate using technology, whereas our competitors have only shown interest in the matchmaking process. Every piece of technology that we build, including the chatbot, is dedicated to making people better communicators while enabling them to build meaningful relationships.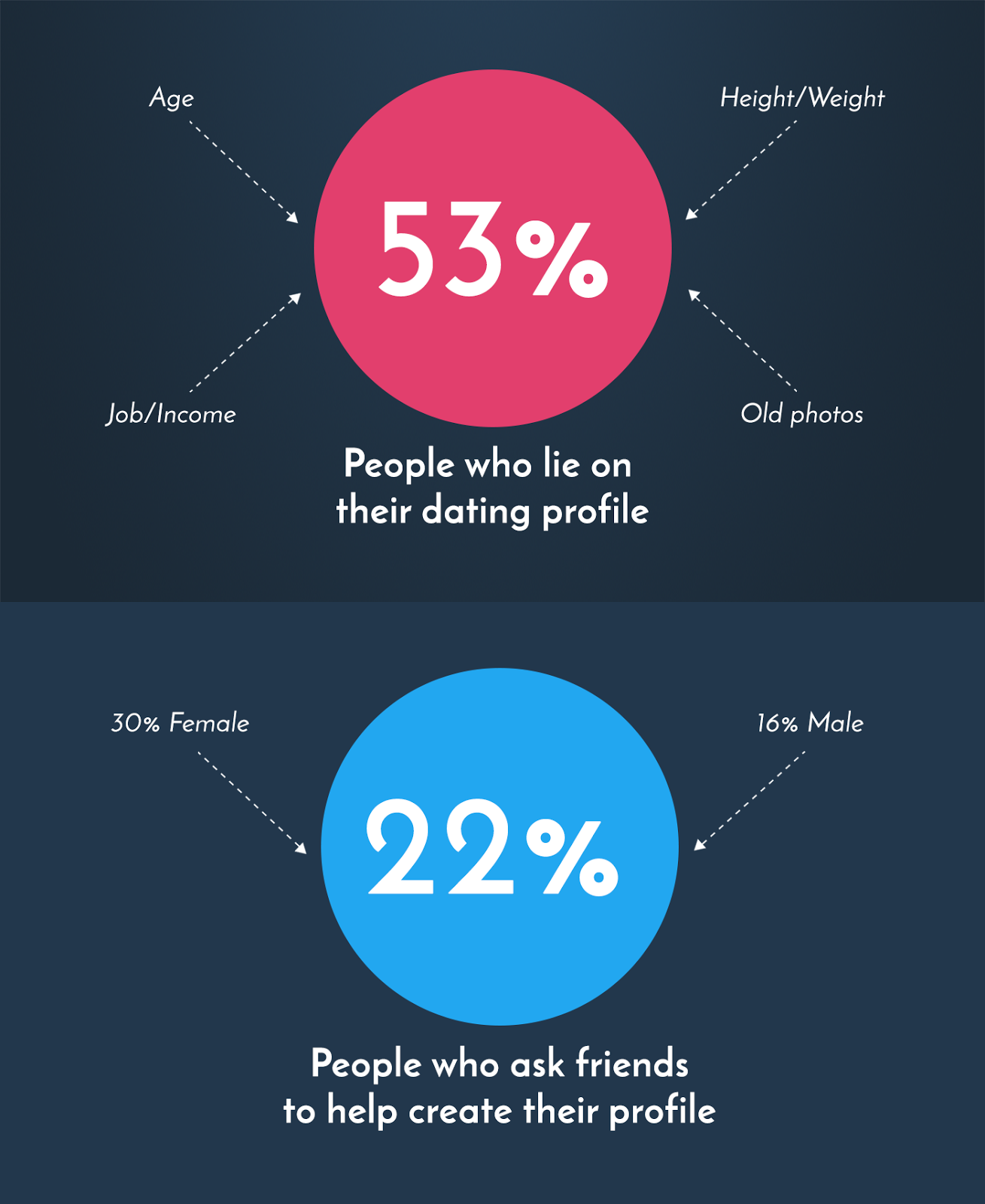 Solution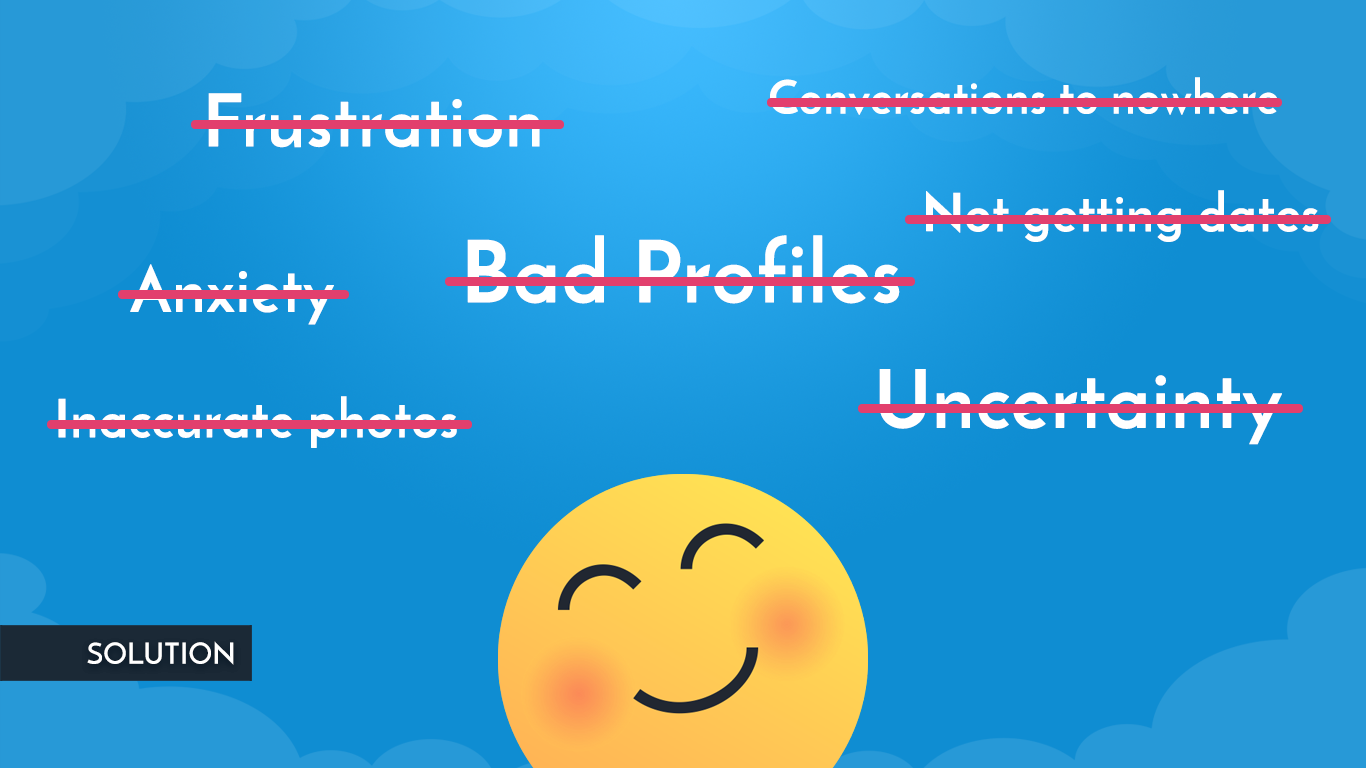 Over the past 5 years, we have spoken to thousands of online daters and coached hundreds of them to identify the most common problems they have with dating apps - and now we are building an app to solve those exact problems.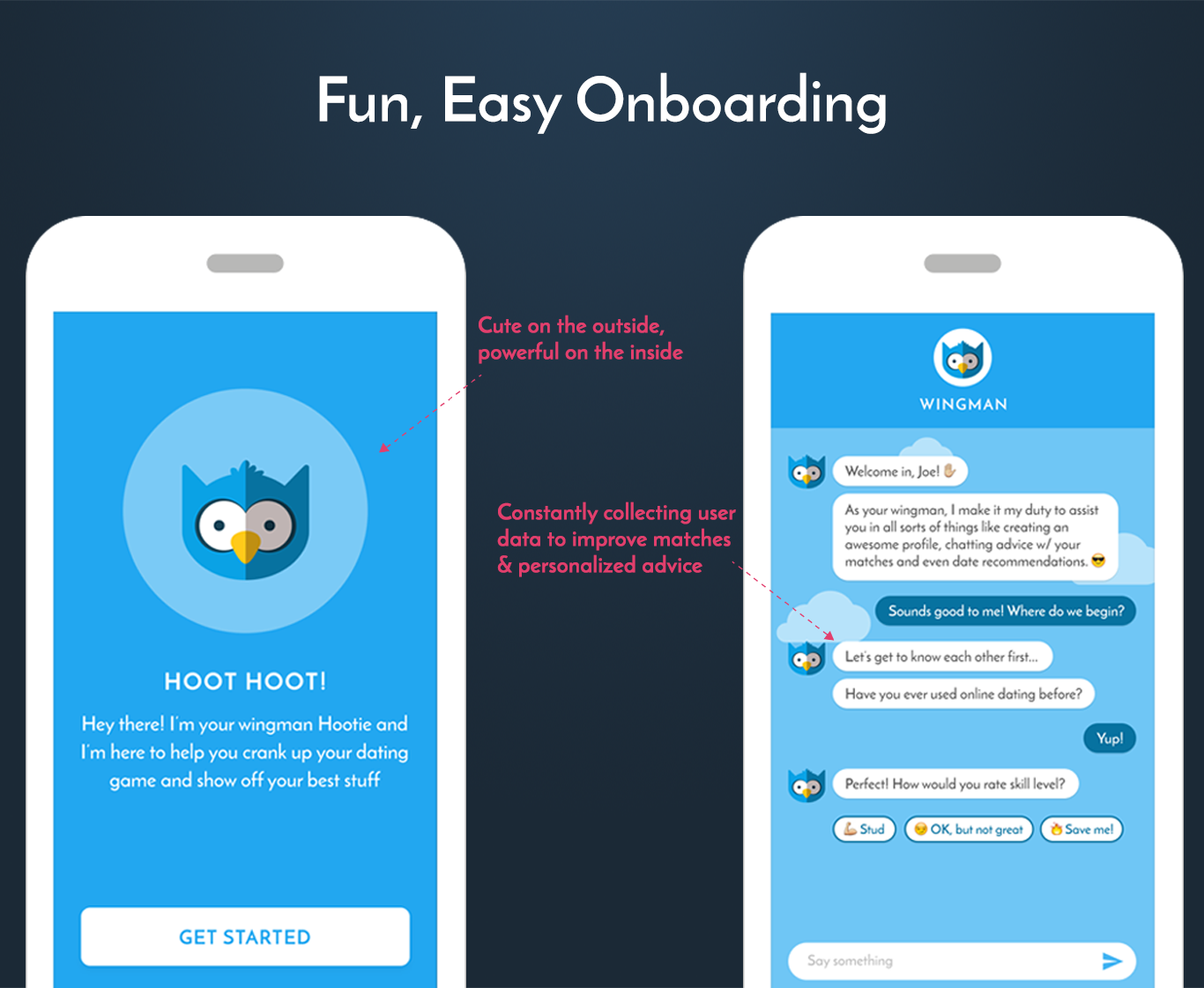 Icebrkr connects daters with their own personal dating coach named Hootie. Hootie is a powerful machine learning AI chatbot that provides daters expert guidance on common pain points like creating a great profile, intuitive chatting advice with matches and custom date recommendations. Hootie acts as an 'Emotional Intelligence Enhancer' as it aims to empower every user with communication skills and self-confidence to build meaningful relationships.
Combining online dating with artificial intelligence is the natural next step in the progression of an industry that desperately needs it. By employing the power and scalability of A.I. within a youthful brand, Icebrkr provides the personalized value of a $4,000/month dating coach into an app with faster, more sophisticated matching than eHarmony while maintaining the fun and simplicity of Tinder.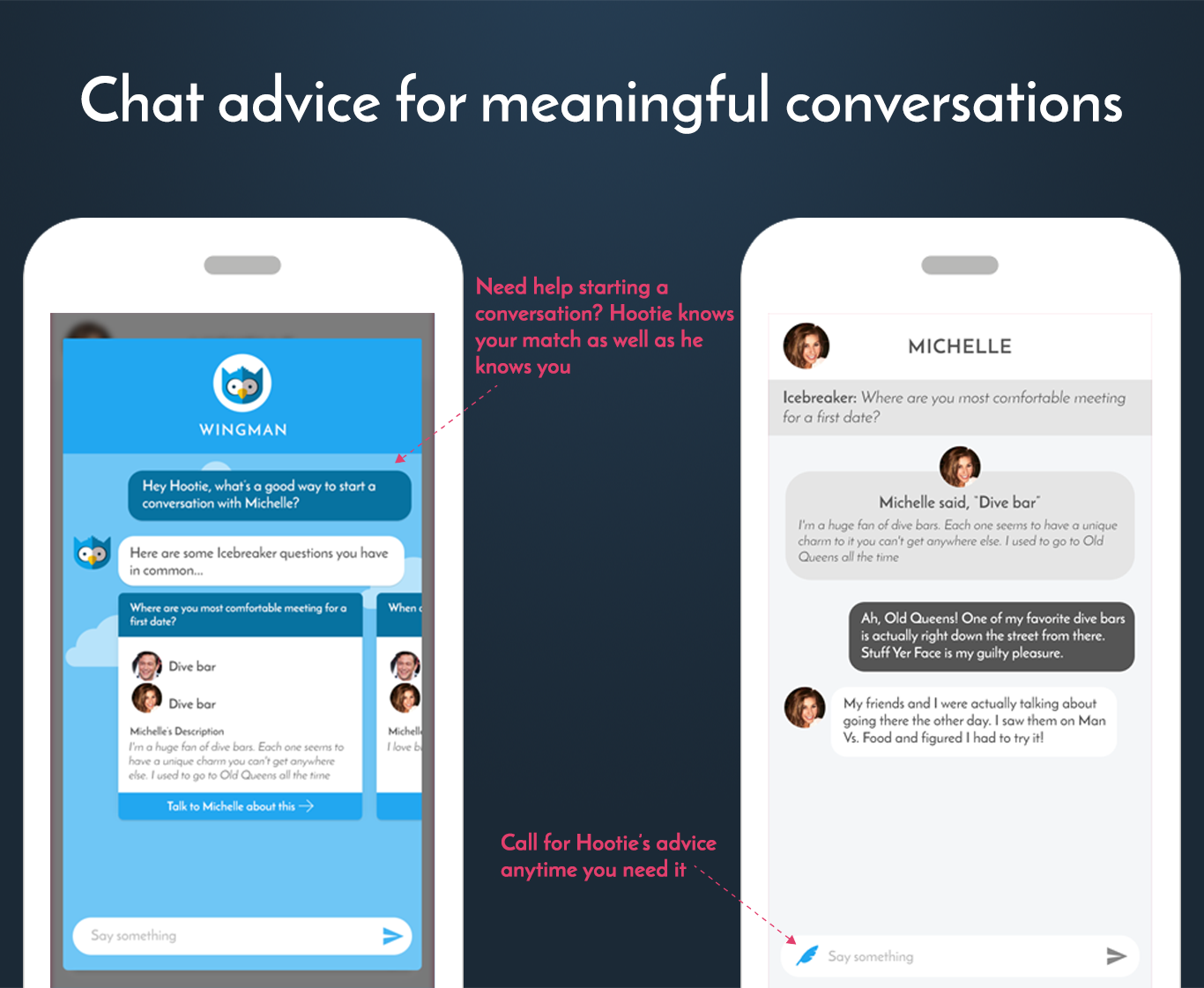 Here are just 5 things Hootie will help you with:
Creating an awesome profile that looks good and showcases your unique personality
Start and maintain meaningful conversations with matches that help you build rapport before going out with them
Offer you personal insights into your matches the same way a friend would do if they were matching you with someone
Curated date recommendations that are personalized for you and your match
Stop you from starting a conversation with a lame opener (seriously)
Market
There is an estimated 100+ million daily active online daters globally and over 50 million in the U.S. Over the past decade, online dating use has grown in every significant category including a 5% YOY increase in revenue (currently $3B) and tripling in users aged 18-24 between 2013 to 2015. Many of those users, on top of millions of others, are currently in our target demographic of 24-44 year olds looking for serious romantic relationships.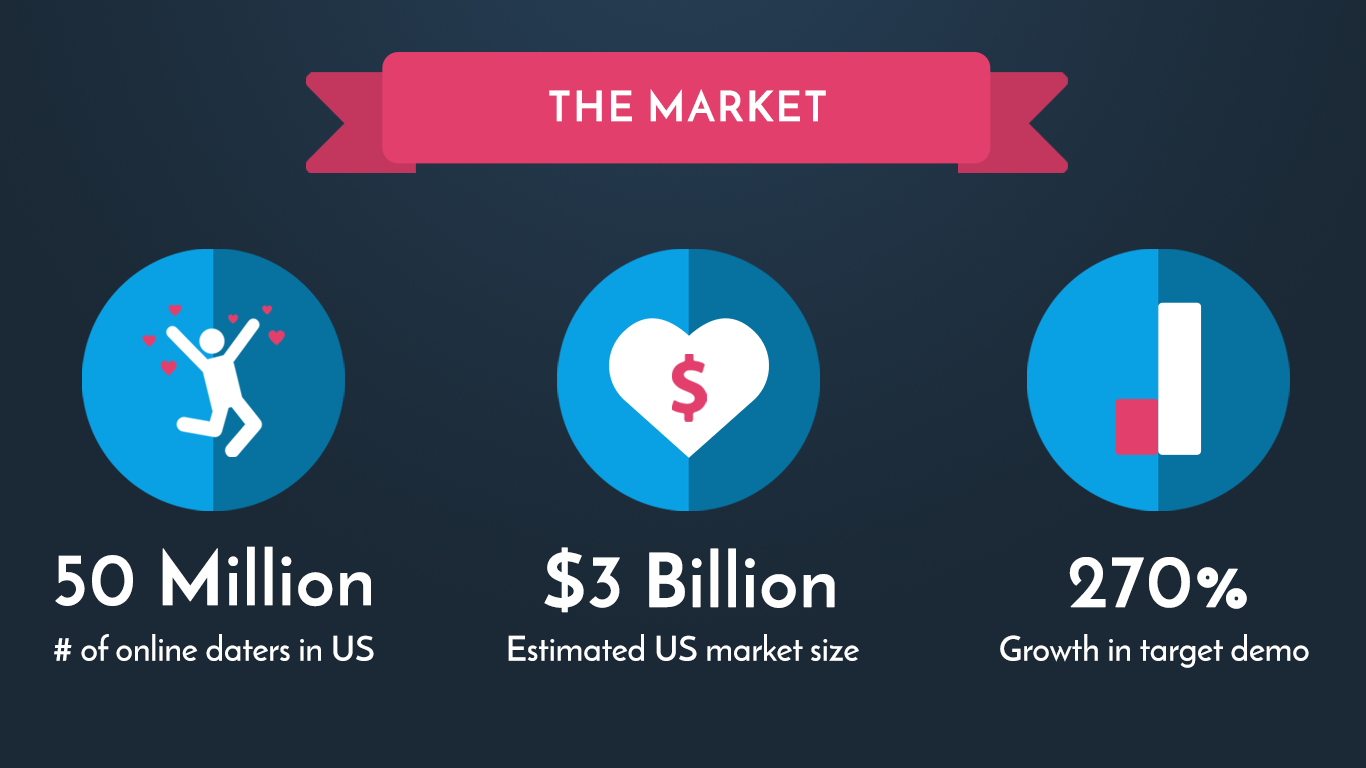 Competitive Landscape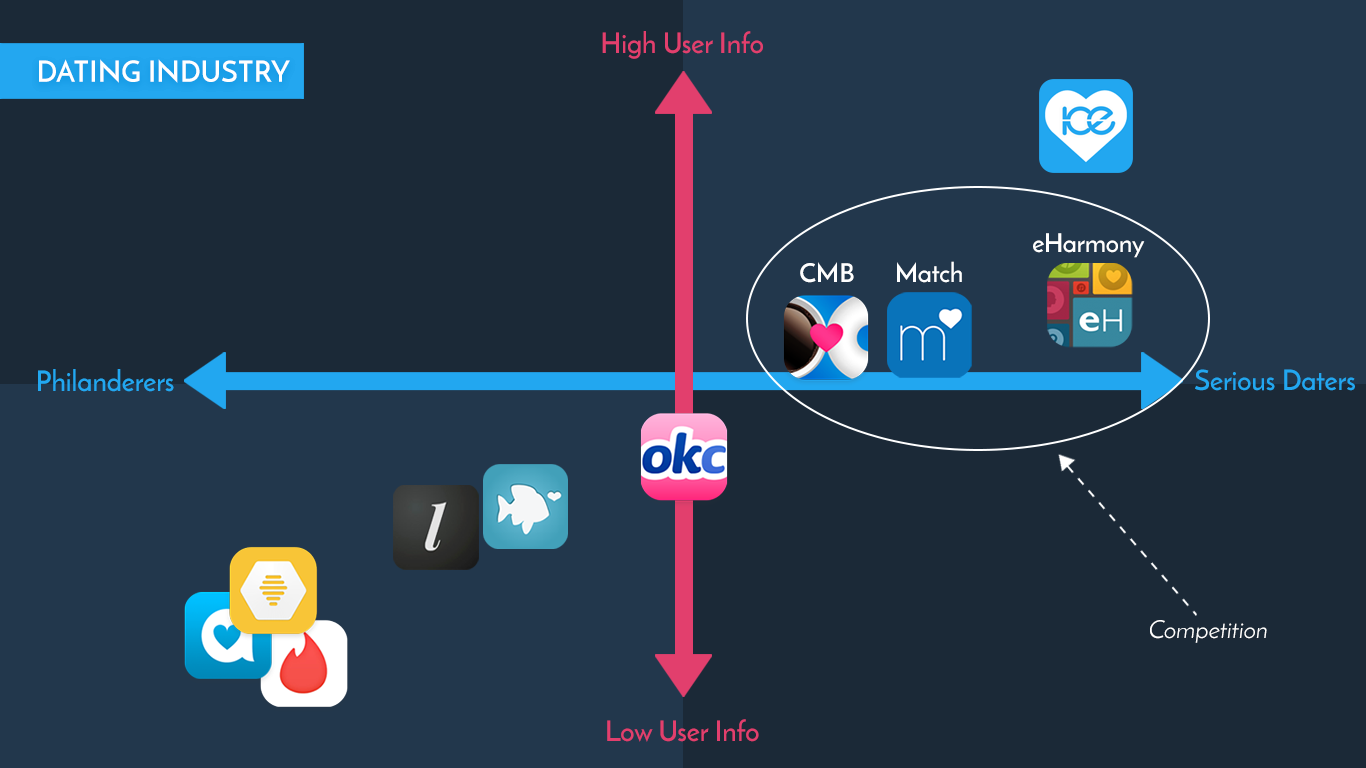 Our direct competitors are Match, Coffee Meets Bagel, Hinge and eHarmony.
Bumble is a fringe competitor trying to target serious daters, however, the system they employ that places low emphasis on personalities and high emphasis on looks are the very things that perpetuate the user frustrations we are solving.
The reason Tinder is not listed here is because we don't see them as direct competitors. The majority of people who use their products are those seeking casual relationships. The four listed at the top are designed in a way that target serious daters.
Just like your Netflix recommendations, personalized dating help is unequivocally the future of online dating. The ones who can execute it the best and fastest will win, and we have the team that can execute and make this dream a reality.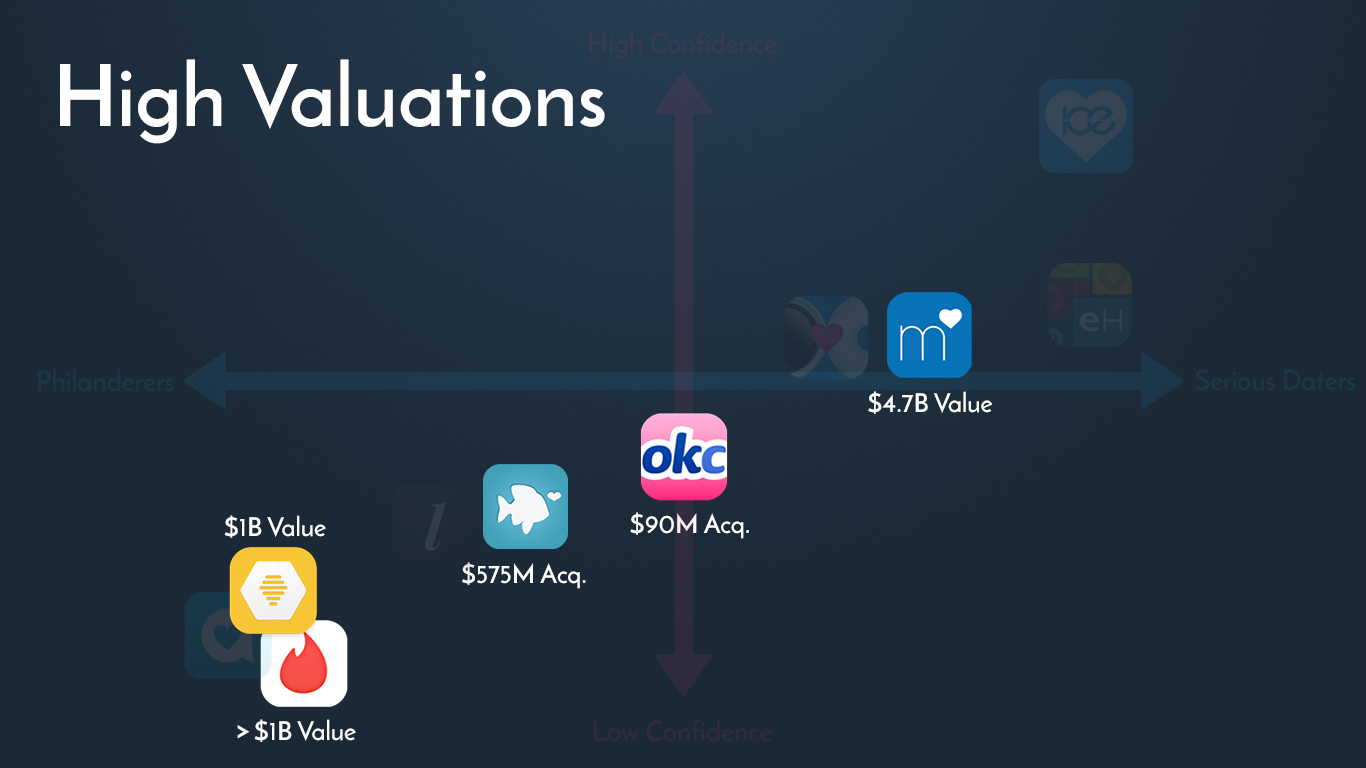 Business Model
We will offer a freemium subscription model with paid features we'll test after launching. We will also experiment with a Groupon-like approach to date recommendations (ex. pay $20 through the app to get $30 worth of food at partnered restaurants).
We may eventually tinker with native ads that can be seamlessly integrated into the functionality down the road - but we won't rely on that. If we do test out ads, the primary goal will be for them to enhance the user experience.
How much we could make is obviously based on a combination of estimates and what others in the industry are doing. For instance, Tinder went to the #1 grossing app in the app store after releasing their Tinder Gold model in early September. Bumble turned down a $1B acquisition offer from Match earlier this year.
We project a 5% conversation rate at $20 per month with 8.32 million total users (est. 23% total online daters just looking for serious relationships - does not include the larger number of casual daters) we hope to hit $100M in gross yearly revenue in 5 years with a 16.5% compound monthly growth rate (CMGR), 6 years with a 13.5% CMGR, or 7 years with an 11.4% CMGR.
These projections don't include the Groupon approach to date recommendations. With the right partnerships, which we are already building, there will be opportunities to provide users with discounted dates. This approach will allow us to take a small percentage of each conversion.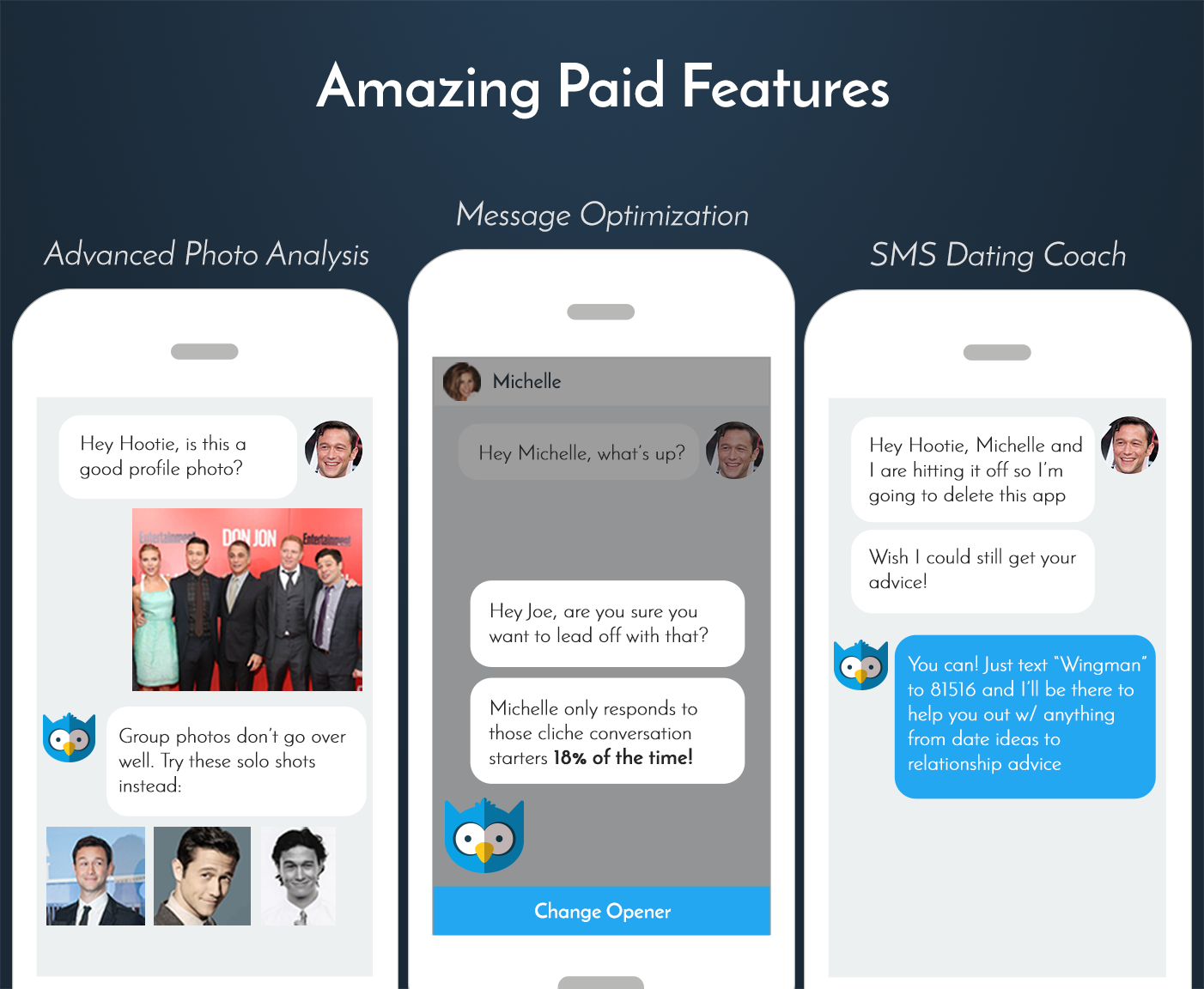 Progress
We are currently developing version 1 of the app that will launch in Boston and NYC in the Spring of 2018. Over the past couple years we have conducted market and user research, partnered with a Rutgers University PhD study, tested 3 separate prototypes with prospective users for feedback, assembled a team, and generated organic publicity.
We are acquiring users for our early signup list through guerrilla marketing, media coverage and our "Text Icebrkr" service. This service is currently active where we provide people real-time dating advice on other apps they are using, like Tinder and Bumble, via SMS. Over 80% of our SMS users have converted to our list of Icebrkr app users.
We are also partnering with local landmark businesses in Boston and NYC who serve our target demographic including breweries, bars, restaurants and studios. We are in talks to leverage their customer email lists and run Icebrkr specific events at their locations. Tinder and Bumble attribute their early user acquisition successes to this type of ground-level approach - and we don't plan to reinvent the wheel here.
Additionally, through digital marketing we have a full content marketing plan that involves blogging, podcasting, social media and video. We have been actively blogging about online dating advice since March 2017(blog.icebr.kr) and have been featured as guest publishers in multiple publications including Thought Catalog (30 million monthly readers).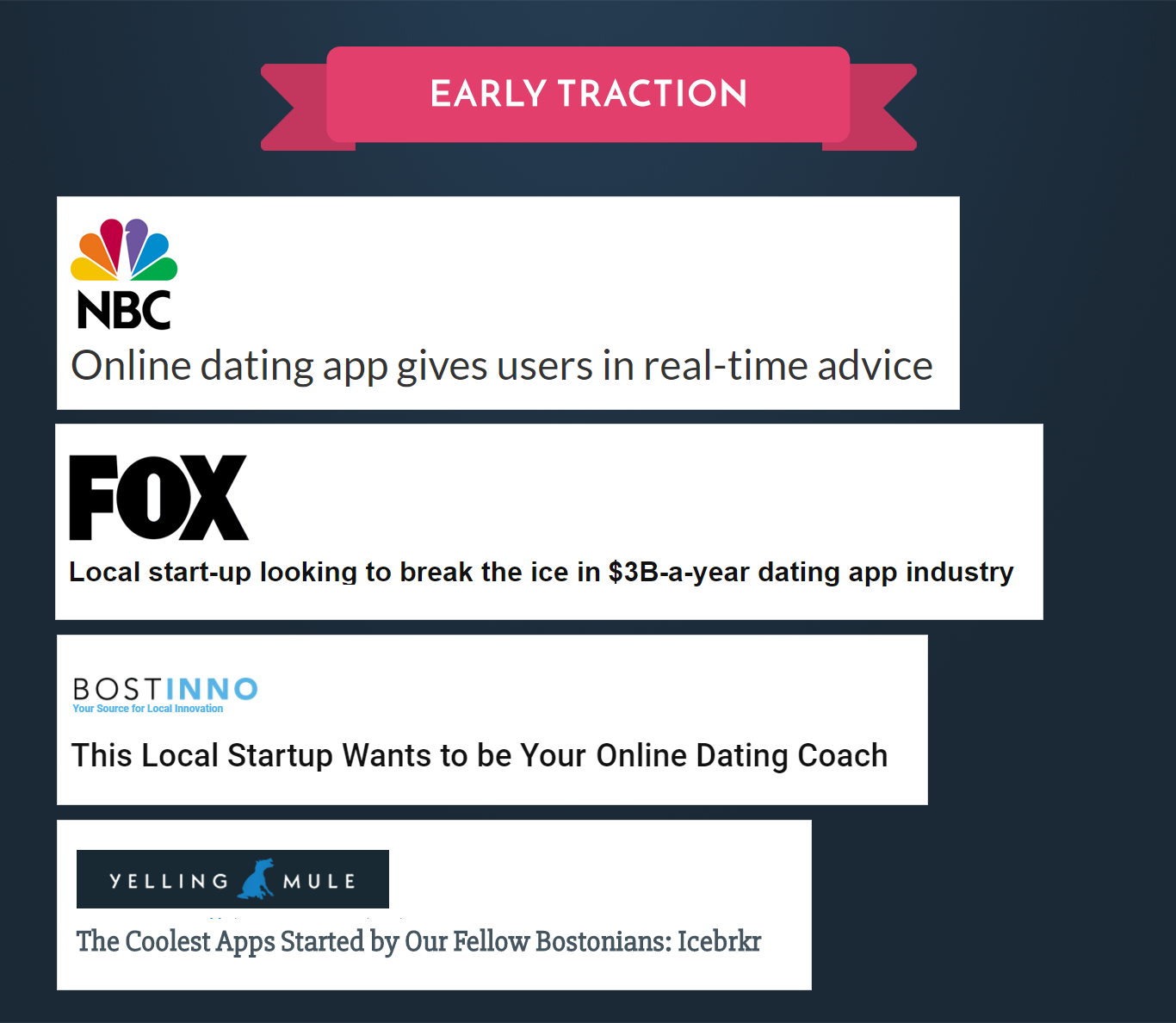 Success
We are gaining significant traction using our on demand dating coach service. In an effort to further understand our target users and test if an on-demand dating coach is really what they need, we created a service called"Text Icebrkr".
Online daters who use any app (i.e. Tinder, Bumble, etc.) text a Google number for real time dating advice. We are the proxies for what the chatbot will ultimately do in helping users with things like photos, profile writing and setting up dates.
In just a couple of months (starting in July 2017) with zero dollars spent on marketing we have had several thousand chat exchanges with users that have reshaped the way we see how people ask for dating advice. These new user insights are directly being fed into the bot now so it will eventually communicate with them more effectively.
Not only has this experiment been more interesting to us, but the media has latched onto it as well. Since starting "Text Icebrkr", we have been featured on NBC Rhode Island, Fox Boston, Boston Innovators, and several other media outlets. (did we mention we've spent zero dollars on marketing?)
After Icebrkr is released to our early users the goal is to optimize the chatbot to feel personalized to build trust while providing expert dating advice. We will measure behaviors like
number of chatbot engagements per session
length of each conversational thread between user and chatbot
satisfaction of the matches the system provides
qualitative user feedback of the chatbots responses to user queries
We'll also measure more general dating app KPIs like
number of liked matches
length of visits
daily active usage
Press mentions:
Team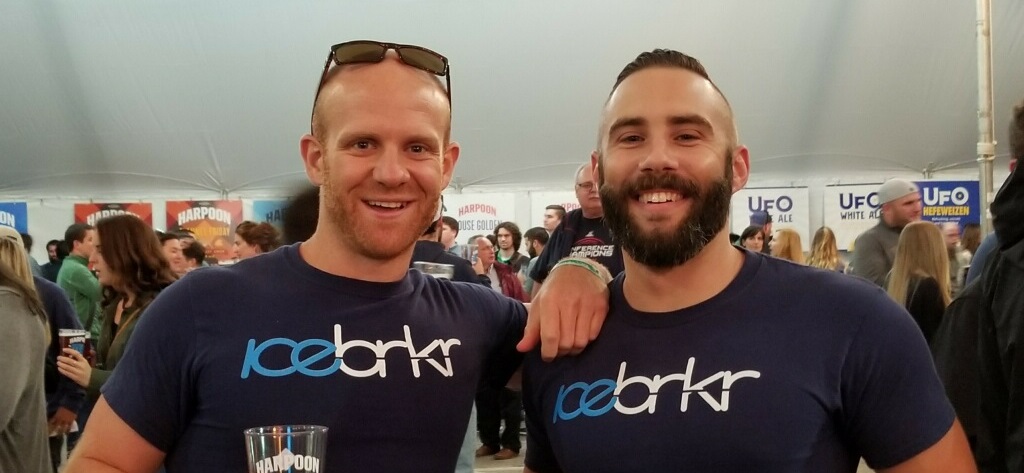 Kevin and Mark met at Rutgers in 2010 while attending the Masters in Communication Studies program.
Kevin has three important pillars of experience in the online dating industry.
Personal, academic and professional.
Personal: Kevin has spent 10 plus years using online dating platforms - his experience goes as far back as using Myspace to find dates. To better qualify his personal experience he spent the majority of his academic career researching communication during the courtship process.
Academic: Kevin received a Master's degree from Rutgers University in May of 2012. His main focus of study was self-presentation in online dating platforms. His mentor, Jennifer Gibbs, was one one the leading academic researchers in the country in regards to online dating self-presentation.
Professional: Parlaying all of his previous experience, Kevin was hired by eFlirt Expert and online dating concierge service. It was his job to help maintain and run clients online dating profiles His tasks included, but were not limited to: Profile writing, photo selection, profile onboarding, messaging, searching, assistance in first date location spots, and pre- and post-date advice. Before leaving eFlirt he was the Director of Operations and knows first hand what it's like to be part of a startup company.
Mark has the perfect blend of deep domain knowledge combined with a strong tech background. The circuitous route he took to get here could look like it was planned in hindsight, but it certainly was not!
Mark has had a lifelong fascination of human psychology and relationships — how they're formed and what causes them to end — and devoted his academic career to studying them. Specifically, while pursuing his Master's degree on a PhD track for Marriage & Family Therapy, he focused his research on courtship & conflict in romantic relationships. Eventually, his thesis on jealousy was accepted to be presented at the largest communication conference in the country (NCA).
After graduating, he continued in the field as a professor of interpersonal communication (among other subjects). During his 3 years teaching, he taught himself frontend web development and design on the side. He started a few businesses including a consultancy company and an ecommerce site.
Mark eventually left teaching after he was recruited by a web and mobile app development agency where he became the Creative Director whose roles included lead frontend developer and senior UX/UI designer. There he interviewed hundreds of end users, worked intimately with clients from concept to launch, and designed over 20 applications.
Going from relationships to tech and now combining the two to form Icebrkr makes Mark tailor-made for this project. If you imagine a Venn diagram that intersects online dating, communication, and product development, Mark would live in that center.
Our complementary set of skills, backgrounds and experiences, coupled with a vision that's bigger than anything currently in the industry, give us the ingredients to replace dying products like Match and eHarmony and become the biggest name in online dating.
Kevin Murray
Founder & CEO
Kevin is the Founder & CEO at Icebrkr. Icebrkr is developing a mobile app to help serious daters find meaningful relationships using an A.I. chatbot designed to empower users with communication skills and self-confidence. Previously, he was a dating coach & Director of Operations at eFlirt Expert (dating/relationships consulting company) He's coached hundreds of online daters across the U.S. with common pain paints like photo selection, profile writing, & messaging. While pursuing his Master's degree, Kevin studied along side one of the top online academic researchers in the country. He's performed focus groups & written several scholarly papers on self-presentation in online dating profiles.
Mark Brehaut
Cofounder & CPO
Mark is a former Creative Director (Senior UX/UI Designer & Lead Frontend Developer) for an app development agency. He has several years of experience creating web and mobile apps for small startups and large corporations. While pursuing his masters degree on a PHD track for Marriage & Family Therapy, Mark focused his academic research on courtship & conflict in romantic relationships. His thesis on jealousy was accepted to be presented at the largest communication conference in the country.
Recommendations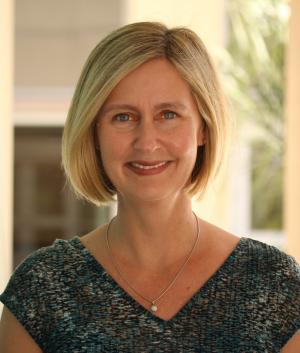 Jennifer Gibbs
Professor of Communication at University of California, Santa Barbara
Kevin is passionate about online dating [and] I am impressed at how he has taken his knowledge of the scientific research in this area and translated it to develop a groundbreaking and ingenious new dating app that fills an important gap in the industry.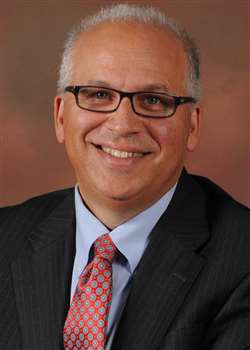 David Sorin
Partner, Practice Leader - Venture Capital and Emerging Growth Company Practice at McCarter & English, LLP
I am glad to add my name and voice to those providing a recommendation for IceBrkr. The founders are committed, passionate entrepreneurs who have recognized a problem in a large market and devised a unique solution. I have seen Kevin and Mark in action, whether delivering their elevator pitch or offering a more detailed explanation of the company and its solution. This is a company and these are entrepreneurs to watch.
Advisors and Investors
Adam Noble
Vice President of Marketing at Mixpo
The founders impressed me from the first time that I met them, and their passion for improving the online dating market is contagious. IceBrkr is creatively and intelligently building to meet the needs of a massive market of heavy tech consumers that is transitioning from apps like Tinder and Bumble to a more meaningful and effective online dating experience. Kevin and Mark deeply understand the mechanisms by which an effective online dating tool must function, and their commitment to simplicity and smart technology has me convinced that IceBrkr will fill a major gap in the consumer tech space.
Julio E. Vega
Partner at Morgan, Lewis & Bockius LLP
I've been working with Kevin and Mark at Icebrkr almost a year. Each time I check in with them I'm impressed with the milestones they continue to accomplish. They complement each other very well - this is definitely a team.
Their attention to details, passion and worth ethic will make their idea a reality.
Use of Proceeds
Develop version 1 of the iOS app
Launch live product in Boston and optimize features for target demographic to establish product-market fit
Expand marketing outreach strategies
If the offering's maximum amount of $107,000 is raised:
| Use | Value | % of Proceeds |
| --- | --- | --- |
| App Development | $6,000 | 5.6% |
| Marketing | $3,000 | 2.8% |
| Product Development | $92,757 | 86.7% |
| Intermediary fees | $5,243 | 4.9% |
Terms
Icebrkr suggests investing one of the following amounts: $99, $250, $500, $1,000, $2,500, $5,000, or $10,000.
This is an offering of Common Stock, under registration exemption 4(a)(6), in ICEBREAKER, INC., doing business as IceBrkr. This offering must raise at least $10,000 by May 1, 2018 at 4:00pm ET. If this offering doesn't reach its target, then your money will be refunded. IceBrkr may issue additional securities to raise up to $107,000, the offering's maximum.
$10,000 minimum
$33,860 raised
If the offering is successful at raising the maximum amount, then the company's implied valuation after the offering (sometimes called its post-money valuation) will be:
1,324,192 shares
×
$0.73 per share
$966,660implied valuation
Financials
IceBrkr's official name is ICEBREAKER, INC., so that's the name that appears in the statements below.
SEC Filings
The Offering Statement is a formal description of the company and this transaction. It's filed with the SEC to comply with the requirements of exemption 4(a)(6) of the Securities Act of 1933.
We're also required to share links to each of the SEC filings related to this offering with investors.
Updates
May 1, 2019

May 7, 2018

May 1, 2018

Primary offering finalized, selling

shares

Sold $0.73 for a total of $33,859.59

shares at

Mar 23, 2018

Mar 23, 2018

Jan 30, 2018

Jan 29, 2018

Primary offering of $0.73

shares at
Transactions
Spread
| Bid quantity | Price | Ask quantity |
| --- | --- | --- |
*Some securities may only be transferred to accredited investors if issued within the past 365 days. Unaccredited investors are permitted to place bids, so some transfers may have yet to occur.
No recent secondary activity
Transaction Log
Ask a Question
Proofread your comment before submitting: once it's posted, you can't edit or delete it. For the fastest help with the web site, email help@netcapital.com instead of commenting.
Understand the Risks
Be sure to understand the risks of this type of investment. No regulatory body (not the SEC, not any state regulator) has passed upon the merits of or given its approval to the securities, the terms of the offering, or the accuracy or completeness of any offering materials or information posted herein. That's typical for Regulation CF offerings like this one.
Neither Netcapital nor any of its directors, officers, employees, representatives, affiliates, or agents shall have any liability whatsoever arising from any error or incompleteness of fact or opinion in, or lack of care in the preparation or publication of, the materials and communication herein or the terms or valuation of any securities offering.
The information contained herein includes forward-looking statements. These statements relate to future events or to future financial performance, and involve known and unknown risks, uncertainties, and other factors, that may cause actual results to be materially different from any future results, levels of activity, performance, or achievements expressed or implied by these forward-looking statements. You should not place undue reliance on forward-looking statements since they involve known and unknown risks, uncertainties, and other factors, which are, in some cases, beyond the company's control and which could, and likely will, materially affect actual results, levels of activity, performance, or achievements. Any forward-looking statement reflects the current views with respect to future events and is subject to these and other risks, uncertainties, and assumptions relating to operations, results of operations, growth strategy, and liquidity. No obligation exists to publicly update or revise these forward-looking statements for any reason, or to update the reasons actual results could differ materially from those anticipated in these forward-looking statements, even if new information becomes available in the future.
Looking to raise capital?
We can help turn your friends, family and customers into investors.
Learn more
Interested in more investment opportunities?
Browse all offerings currently available.
See more