Introduction
guru.club allows brands to receive authentic word-of-mouth advertising, valuable feedback from customers (first-party data), and user-generated content at scale for a fraction of their current costs. A members-only marketplace, guru.club allows pre-approved shoppers to buy products and post Instagram posts and stories of them in exchange for cash back rebates and store credit.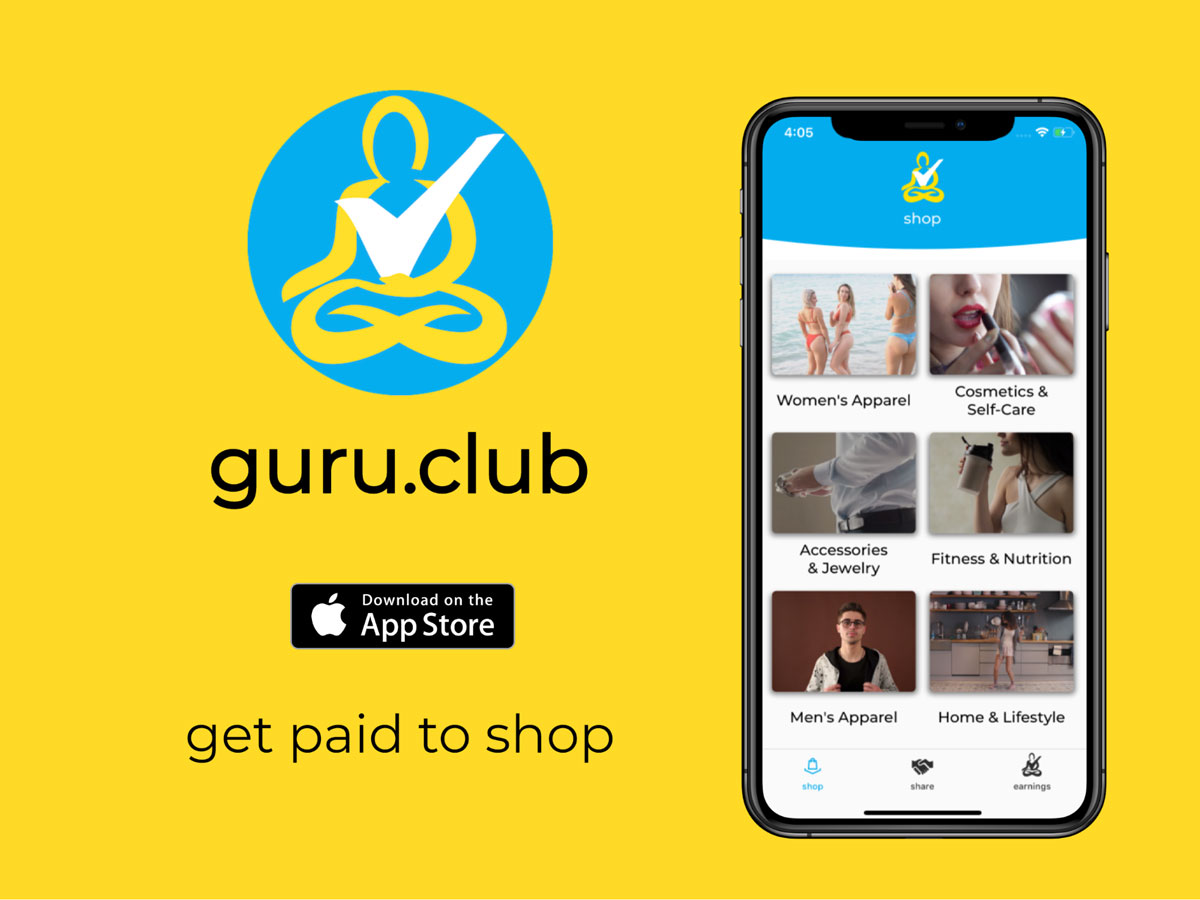 Testimonials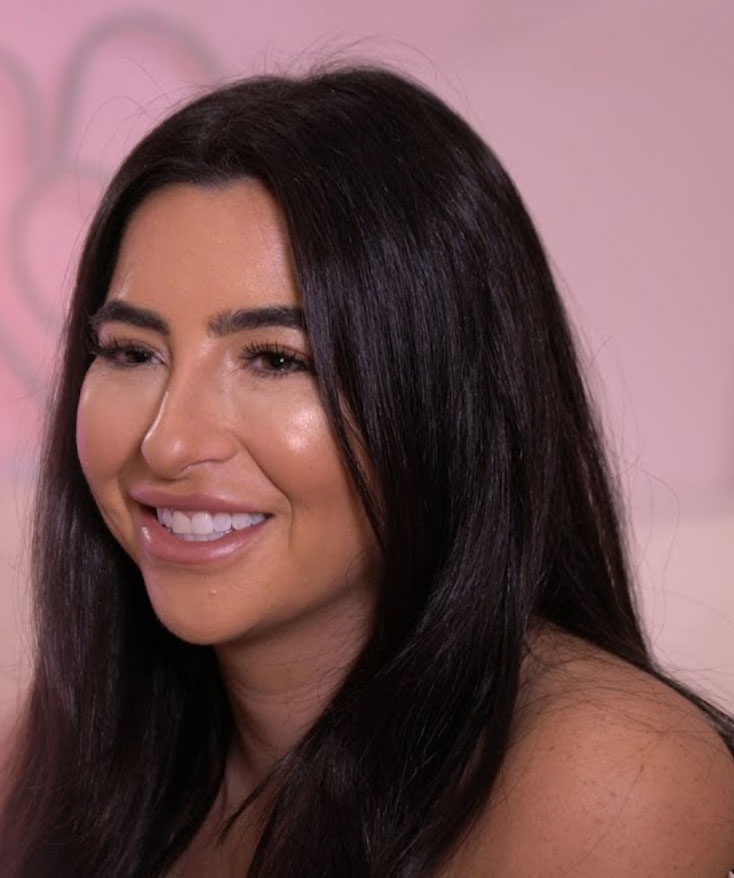 Michelle Gilbert
Hey Chick Boutique Founder
"Choosing the correct form of marketing hasn't been easy. Social media ads are intrusive, paid influencer promotions seem fake and if you gift items to influencers you might never get a post. guru.club is the easiest, least expensive way to reach young consumers and you get great content for your Instagram too!"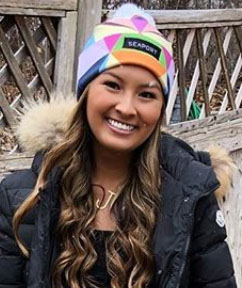 Jenny Li
guru shopper
"I love being able to shop on the guru.club app. It's fun and different than any shopping experience I've ever had before. I already tag my favorite brands on Instagram and now I get to earn money for it."
Problem
For Consumers:
Social media, most notably Instagram, has turned ordinary consumers into avid and voluntary content creators. Anyone with a modest social media presence now possesses value in the photos and videos that they choose to create and share, or in other words, just about everyone has "social currency". In fact, approximately 52% of social media users post at least once a month about products they've purchased; creating enormous value for brands. Despite this universal trend, the only people currently cashing in are a small percentage of the population who describe themselves as "influencers". Until this point, there has been no way for the ordinary consumer to benefit from sharing their favorite products.
For Brands:
New, exciting, direct to consumer brands (DTC) are being launched on a daily basis. DTC brands, which now number in the tens of thousands, design, manufacture and ship their products directly to buyers without relying on traditional retail stores or other middlemen. DTC companies are selling almost everything online including shoes, clothing, jewelry, cosmetics, furniture and energy drinks. Many of these well positioned DTC brands are disrupting some of the biggest traditional retailers because of new technology that makes it easier and cheaper than ever to design, manufacture and ship a product. The one area in which they have a significant problem is marketing. Marketing for these DTC brands is very expensive and has been compared to a boutique paying rent in a high traffic mall.
When DTC companies are asked about their business challenges, among the top concerns are high advertising costs, the difficulty in collecting data directly from customers (first party data) and the challenge of aggregating user-generated content to enhance their social media presence. Successfully addressing these problems and meeting these challenges can determine whether or not a DTC company remains in business.
Solution
guru.club is the solution for direct to consumer brands who are suffocating from expensive marketing costs. It is a one of a kind, digital marketplace that rewards guru.club members for posting branded pictures and videos on Instagram.
How it Works
Customers, or gurus as they are called, purchase a product on the marketplace at full retail price. When they post a story or a post on Instagram tagging the brand, guru.club automatically confirms the post and compensates them with a rebate from the brand that is immediately deposited into their account. gurus can also earn extra store credit as a tip for a post or story that is exemplary.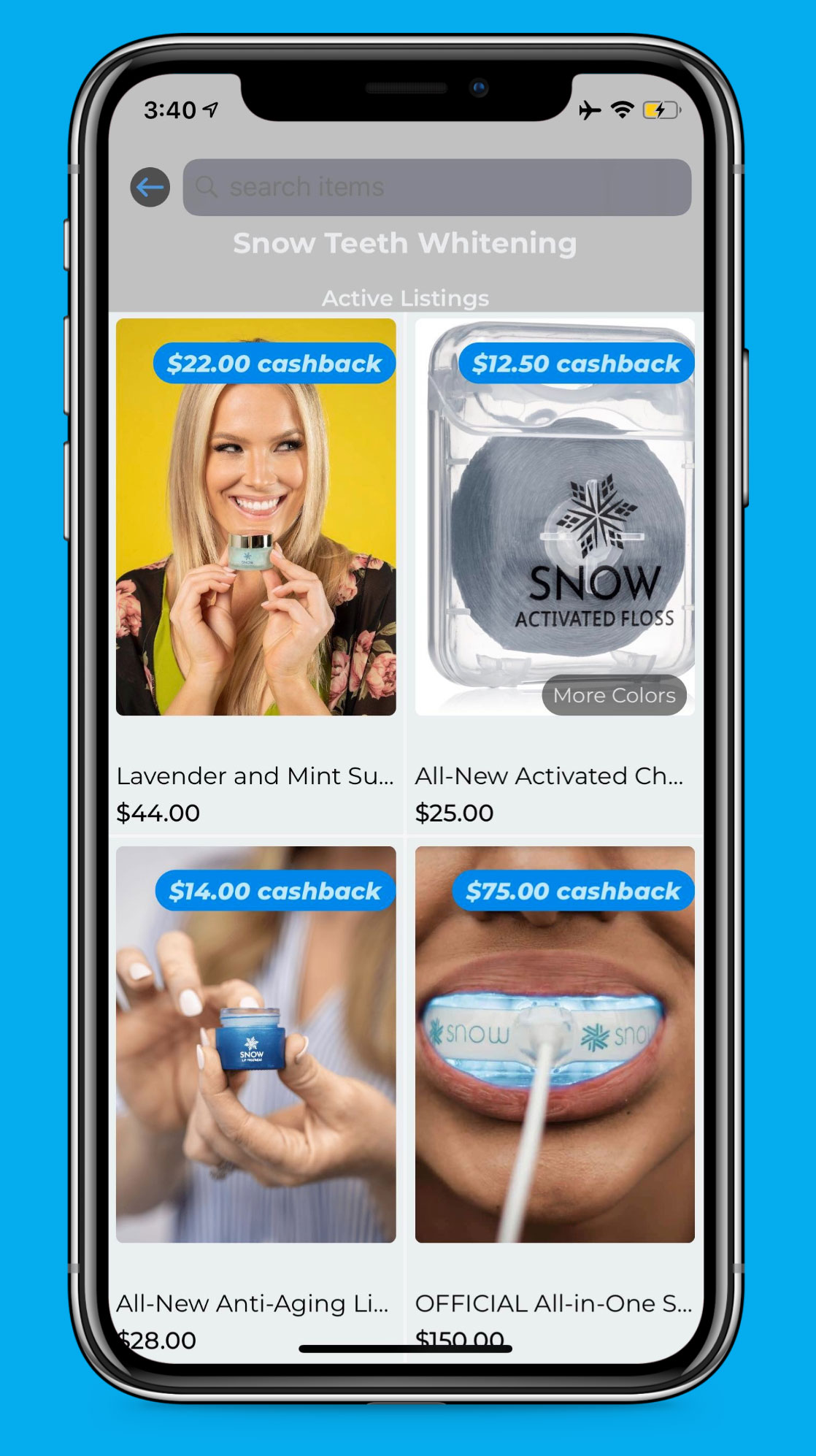 For shoppers, this approach leads to a highly motivated group of customers who take pride in monetizing their social media presence while enjoying the status of working with brands. The cashback rebate is "found money" that simply didn't exist before guru.club. The process is a game-like experience with gratifying rewards.
For direct to consumer brands, guru.club turns their marketing programs from a cost center to a profit center. After gaining all the benefits from their alliance with gurus, including brand awareness, customer input (first party data) and ownership of user generated content, brands can still make a profit from the transaction. Best of all, this entire transaction is conducted on a self-serve basis by the brand. Within minutes, brands can select which products to sell, set the rebates, and distribute tips at a level that they deem appropriate. The brand pays no introductory costs and is only charged a 15% fee by guru.club when a transaction occurs.
There is a natural pull on the consumer side and brand side of the marketplace with both sides experiencing significant economic advantages.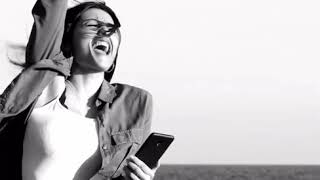 Market
Consumers
It is projected by next year Instagram will have more than 120 million active monthly users in the U.S. alone. The team at guru.club believes that they can attract at least 1% of those users from among the majority who meet the guru membership criteria. If 1.2 million gurus are making, on average, a $50 purchase per month (projected by 2021), the annual revenue for guru.club will be $108 million.
Brands
To grasp the enormity of the untapped market that is open for pursuit by guru.club, one needs only to look at the success of Shopify which serves 800,000 businesses in 175 countries. Those statistics are from their 2019 First Quarter Investor Report and a very large percentage of those businesses are prime prospects for the service that guru.club plans to offer. This is particularly the case given guru.club's unique partnership with Shopify. The needs that Shopify fills for merchants in areas such as fulfillment, payments and shipping will be complemented by guru.club's powerful marketing solution.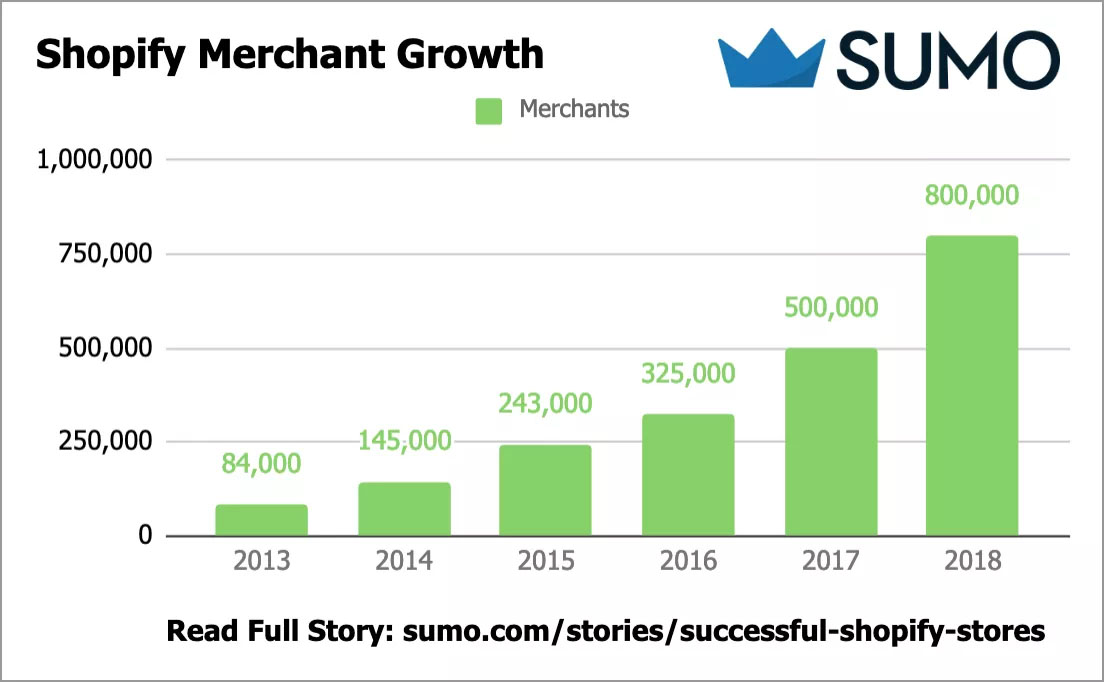 Competitive Landscape
There are many companies that act as middlemen or brokers between brands and influencers. They facilitate the process by which brands compensate self-proclaimed "influencers" in return for brand awareness. These "influencers", all too often, do not fit the image of the brand and are essentially a waste of money. It is well documented that this business model is fraught with problems including a lack of authenticity, fake followers, low engagement rates, fraud, and fabricated comments. This begs the question: why pay an influencer to endorse a product that they have never actually purchased? guru.club is not an influencer marketing company. It is a marketplace where customers become brand advocates. guru.club is the pioneer in this new advertising genre.
As the first mover in this space, guru.club has constructed a moat-like barrier to entry for competitors fortified by a powerful Shopify partnership and a growing network of independent brands and consumers.
Business Model
guru.club receives a 15% commission on every item sold on the platform. This is a standard fee among marketplaces such as Amazon. guru.club envisions a number of additional revenue streams. One of those involves the linkage of a guru's credit card with their guru.club account. This will allow gurus to earn rebates on purchases at brick and mortar stores and on the websites of direct to consumer brands.
Progress
On July 15, 2019 guru.club plans to announce its launch in conjunction with a partnership with Virgin Atlantic Airlines. guru.club and Virgin plan to give away two first class, round trip tickets to London ($8500 value) to one of its first users via an Instagram campaign. To enter, one must 1) download/apply to the guru.club app 2) tag two friends in the comment section of the post 3) repost the image below in an Instagram story.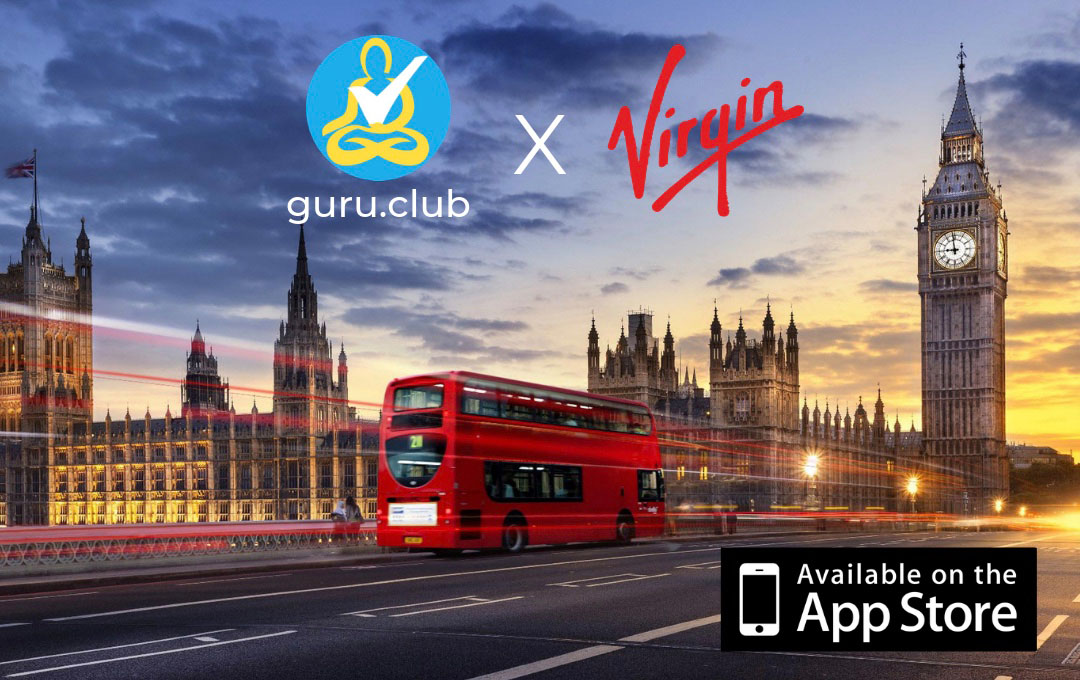 guru.club has an email list of more than 1,000 young men and women who have signed up to be early adopters. In addition to this group, the @shopguruclub Instagram account has a following of over 2,500 people. By August, guru.club anticipates at least 1,000 entries for the giveaway.
Based on the following and engagement rates of these users, guru.club estimates that 500,000 people will be exposed to @shopguruclub through Instagram stories. If 1% of those exposed download the app, that will activate 5,000 users in the month of August.
On the brand side, the DTC brands' decision makers have been easy to access and have shown great enthusiasm when they receive an email explaining the benefits of guru.club. Their reaction typically is "why wouldn't we do this?" Unlike traditional brands, which tend to be larger and more bureaucratic, outreach to DTC brands usually leads to a quick response and a meeting with the decision-making head of the company. This has led to, in most cases, a very short and successful selling cycle. The response rate when brands hear the full presentation has been nearly 100% positive.
A Phase II plan will commence with guru.club's hard launch at the beginning of fall semester in September 2019. We plan to include booths at college events, ambassadors on campuses and sponsorships of music festivals. The music festivals are in the planning stage currently with a well established promoter who has reached out to partner with guru.club. guru.club plans to also contact leaders of sororities from colleges throughout America. A database of 600 sorority leaders has been compiled, representing tens of thousands sorority members. These young women are generally early adopters, shoppers, highly active on Instagram and enjoy the status of a members-only club. guru.club believes that these new members will influence thousands of other consumers. guru.club plans to supplement these efforts in the fall with a high profile public relations campaign that will generate earned digital, print and broadcast media nationwide.
Success
The guru.club team is very proud of the strides they have made while maintaining a very low pre-launch budget. They recently received overwhelmingly positive responses from direct to consumer brands who heard the pitch. More than 100 brands have expressed an interest in partnering with guru.club on day one. The acceptance rate by brands has been nearly 100%. The same was found to be true among the consumers. 1,000 men and women active on Instagram in the 18 to 27 age bracket were surveyed and 97% of them said they would participate in guru.club as a way of monetizing their social media following. Other successes include the great work done by the guru.club tech team which has designed and built a platform that will allow brands to load products and set compensation levels through a simple, self-serve approach made possible through their partnership with Shopify.
Shopify, whose stock has soared 87% from a year ago, hosts 800,000 brands, many of whom will be perfect partners for guru.club. guru.club is currently one of only 20 sales channels on Shopify alongside companies such as Facebook, Google, Messenger, Amazon, Ebay, and Etsy.


Team
Sam Malone
Chief Executive Officer
Sam was a point guard for John Calipari, University of Kentucky's Hall of Fame coach. During his days as a student athlete at Kentucky, Malone played on 3 Final Four teams, including the Wildcats 2012 NCAA championship team. Overcoming 4 knee surgeries during his playing career, Sam made the team as a walk-on and eventually earned a scholarship while excelling in the classroom as a 3-time Southeast Conference Academic All-American and earning the 2014 NCAA Elite 89 Award. The award honors "the individual who has reached the pinnacle of competition at the national championship level in his or her sport, while also achieving the highest academic standard among his or her peers." Following his senior basketball season, Sam founded Won Every Game Productions selling viral apparel that was featured on major media outlets such as Sporting News, USA Today, Yahoo, Sports Illustrated, Bleacher Report and Barstool Sports. Sam's passion for social media marketing and innovation inspired him to form guru.club LLC in 2017. Prior to co-founding guru.club, Sam was the full time manager for his friend and former teammate, Nerlens Noel, during Noel's tenure with the Philadelphia 76ers.
Justin DeVuono
Chief Operating Officer
Justin graduated from Harvard University in 2019 with a degree in computer science with a secondary in psychology, having taken a gap semester to dive into the technology industry where he eventually met his co-founders of guru.club. During his time at Harvard, Justin played for the rugby team, held many leadership positions as part of the Sigma Chi fraternity, and served as the Head Teaching Fellow for various computer science courses, a position which he still holds today. As a high-level technological thinker and organized manager, Justin has worked extensively on product development and operations handling of the guru.club, officially holding the title of Chief Operating Officer.
Peter Marathas
Chief Technology Officer
Peter graduated from the University of Massachusetts at Amherst in 2017 with a degree in computer science and mathematics. During his time at UMass, Peter honed his interest and skills in technology, maintaining the official UMass Transit Services application and interning as a Software QA Engineer at Verizon. Peter co-founded guru.club shortly following his graduation. As a full-stack software engineer and designer, Peter has worked almost exclusively on product development and implementation, officially holding the title of Chief Technology Officer.
Jimmy Marshall
Head of Marketing
Jimmy was the former Captain of the Northeastern Basketball team. He majored in Psychology with focuses in Social Behavior & Entrepreneurial Marketing. He has served in a marketing role at CBS Radio when he graduated from Northeastern, gaining experience in digital marketing and live events. He was the lead salesmen at Luxury gym Republic Fitness before joining Team Guru.
Gordie Gronkowski Jr.
Head of Business Development
Gordie attended Jacksonville University, where he played baseball as an All-American. He was drafted by the Los Angeles Angels in 2006 and played in the minor leagues for a total of 6 years. Along with his time spent as head of business development at guru.club, Gordie leads the Gronk Fitness Brand expansion in Boston. He also has business development roles with several direct-to-consumer brands including Protein Cookie Co. and IceShaker.
Margaret Walter
Data Analyst and Lead Backend Engineer
Margaret attended CalTech to study electrical engineering and computer science before making her way to the east coast to broaden her horizons. As an avid problem solver and skilled researcher, Margaret leads backend development and data analytics.
Use of Proceeds
Additional funding will allow the company to increase its marketing budget and pay for server costs which will increase as a result of the rapid growth expected after the launch.
If the offering's maximum amount of $106,992 is raised:
| Use | Value | % of Proceeds |
| --- | --- | --- |
| Compensation for managers | $31,750 | 29.7% |
| Marketing | $40,000 | 37.4% |
| Server Expenses | $30,000 | 28.0% |
Terms
This is an offering of Membership Units, under registration exemption 4(a)(6), in Guru.Club LLC. This offering must raise at least $10,000 by October 8, 2019 at 12:00pm ET. If this offering doesn't reach its target, then your money will be refunded. Guru.Club may issue additional securities to raise up to $106,992, the offering's maximum.
$10,000 minimum
$9,792 raised
If the offering is successful at raising the maximum amount, then the company's implied valuation after the offering (sometimes called its post-money valuation) will be:
1,053,264 units
×
$12.00 per unit
$12,639,168implied valuation
SEC Filings
The Offering Statement is a formal description of the company and this transaction. It's filed with the SEC to comply with the requirements of exemption 4(a)(6) of the Securities Act of 1933.
Updates
Jul 9, 2019

Primary offering of $12.00

shares at
Ask a Question
Proofread your comment before submitting: once it's posted, you can't edit or delete it. For the fastest help with the web site, email help@netcapital.com instead of commenting.
Understand the Risks
Be sure to understand the risks of this type of investment. No regulatory body (not the SEC, not any state regulator) has passed upon the merits of or given its approval to the securities, the terms of the offering, or the accuracy or completeness of any offering materials or information posted herein. That's typical for Regulation CF offerings like this one.
Neither Netcapital nor any of its directors, officers, employees, representatives, affiliates, or agents shall have any liability whatsoever arising from any error or incompleteness of fact or opinion in, or lack of care in the preparation or publication of, the materials and communication herein or the terms or valuation of any securities offering.
The information contained herein includes forward-looking statements. These statements relate to future events or to future financial performance, and involve known and unknown risks, uncertainties, and other factors, that may cause actual results to be materially different from any future results, levels of activity, performance, or achievements expressed or implied by these forward-looking statements. You should not place undue reliance on forward-looking statements since they involve known and unknown risks, uncertainties, and other factors, which are, in some cases, beyond the company's control and which could, and likely will, materially affect actual results, levels of activity, performance, or achievements. Any forward-looking statement reflects the current views with respect to future events and is subject to these and other risks, uncertainties, and assumptions relating to operations, results of operations, growth strategy, and liquidity. No obligation exists to publicly update or revise these forward-looking statements for any reason, or to update the reasons actual results could differ materially from those anticipated in these forward-looking statements, even if new information becomes available in the future.
Looking to raise capital?
We can help turn your firends, family and customers into investors.
Learn more
Be the first to know.
Sign up for new investment alerts.
Sign up