Who we are and how we serve
God's Garden Treasures is a revolutionary Luxury Floral membership program dedicated to delivering unique artistic designs. We are committed to giving an extra level of care, so our customers can create a deeper connection with their most treasured relationships, both business and personal. Sending luxury flowers can create stronger business relationships and lets loved ones to feel more valued.
Our Floral Concierge Memberships keep you consistently in the forefront of your clients' minds, showing your customers and prospects you truly care for them. These lasting memories ultimately lead to consistent referrals and steady business growth.
With 15 years in the industry, we've seen the havoc that market disruptors have caused in the floral industry, felt the pain of clients who want to send something creative, and who are frustrated with the lack of customer service.
We've invented solutions to help consumers create a wow factor so they can stand out from mass-market grocery store designs, all while experiencing a higher level of care, where you and your brand are known and cared for.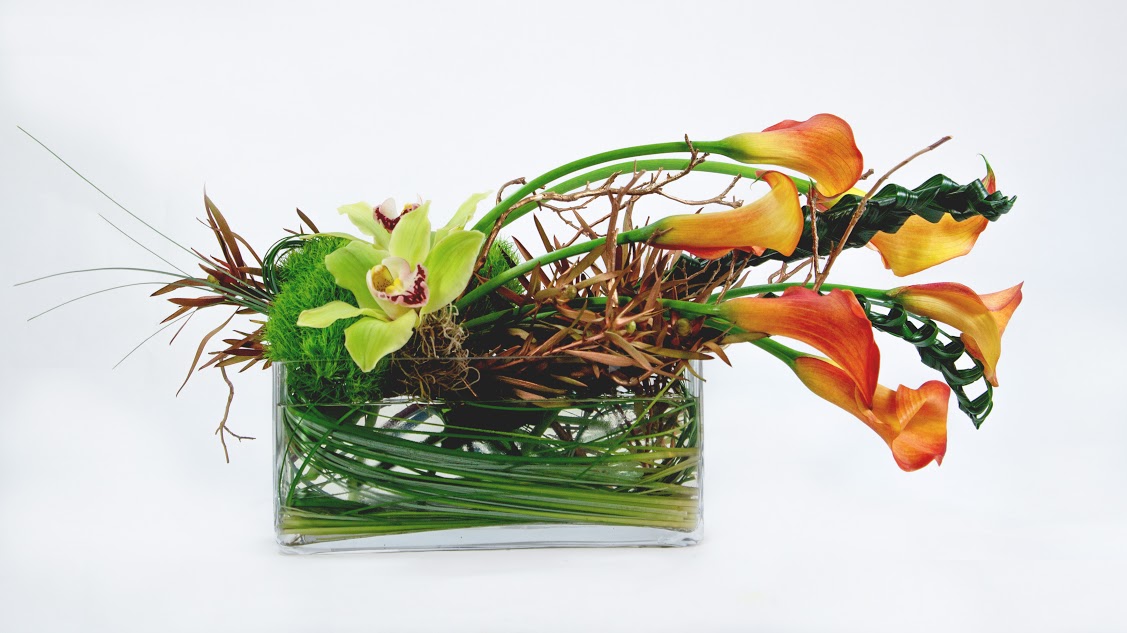 Recommendations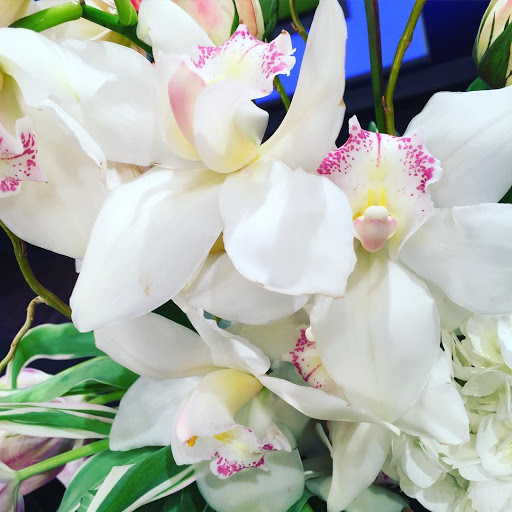 Gina Salazar
Channel 3 TV
Can you smell them? Beautiful orchids for #valentinesday will be featured tomorrow on @yourlifeatoz prepare to be dazzled by unique arrangements and there's still time to order!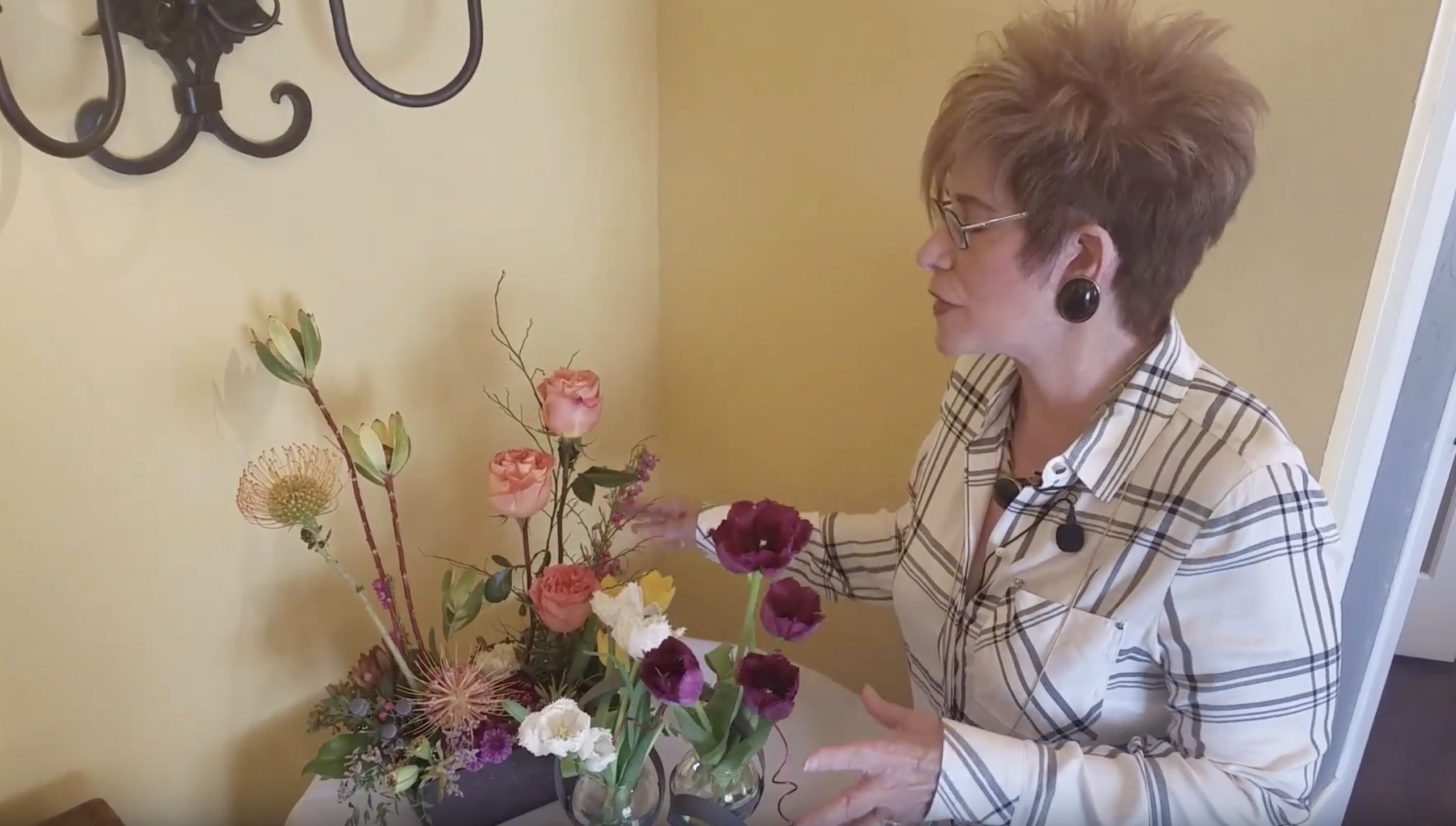 Barbara Kaplan, Owner of Barbara's picks and an interior designer
Problem
It is tough for busy professionals to keep up with gift giving both with clients and in their personal lives. when they make the effort to give a gift, they aren't sure if their gift will stand out, get delivered on time, or whether the client will even like it.
When owners and business development professionals are juggling many tasks, keeping track of client's birthdays, or even planning for tiered holiday gifts can be overwhelming for customers. On top of that, many customers feel mass-market flowers are unoriginal and don't stand apart from the the competition.
On the personal side of life, customers express that it's easy to lose track of personal occasions and gifting needs, such as birthdays, anniversaries and holidays. There are also unexpected events, both happy and sad, such as funerals, accidents, promotions, and births, that require a personal gift. Sending just the right gift for each occasion can be stressful.
Mass-market florists, who are all about volume and standardized designs, and don't have an option for personalized support, or even care about customer service much. People feel like they have to do it themselves, and don't know about the option to enlist the support of a trusted professional.
Most people love flowers, love to give them, and don't feel capable of creating or finding a design that connects deeply to the recipient.
Solution
We created our Floral Concierge Membership, a revolutionary Luxury Floral Service which provides for business professionals and flower-lovers provide white-glove, concierge-level services by helping our members plan out their year in advance, providing client and business gift giving strategies, marketing strategies for business development professionals, and planning ahead for events, special occasions, birthdays, anniversaries to take care of loved ones throughout the year.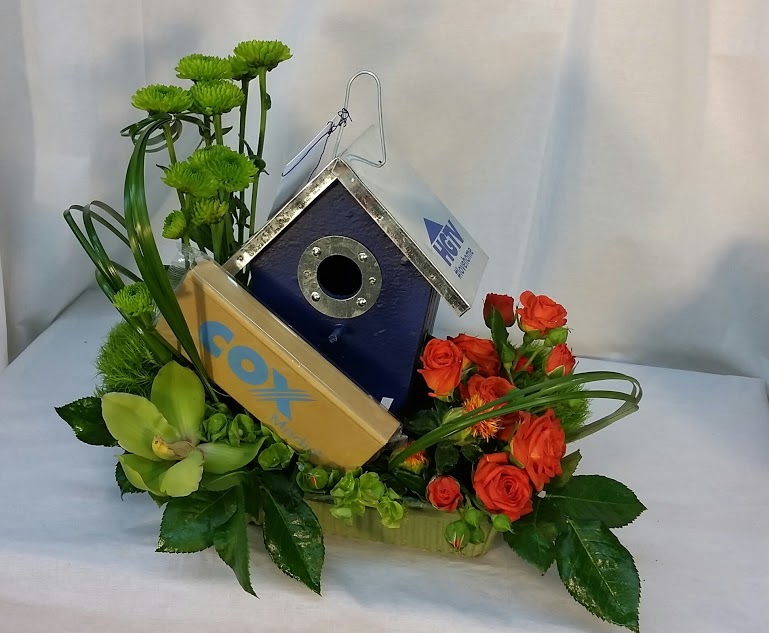 Progress
We have quietly beta-tested this model over the last year, and have had enthusiastic responses from business owners, business development professionals and flower lovers. With the beta-testing members, we have received feedback and specific requests for account access, tiered package options and more value-added perks. We have also explored our current technology platforms and discovered they can support this.
Our Reminder Service allows you to have peace of mind for remembering vital special occasions, has some simple technology behind it and we've discovered areas of opportunity for streamlining and increasing capacity that we are exploring.
Investment Opportunity
We are looking for forward-thinking investors and fans who want to join us in transforming God's Garden Treasures with this revolutionary new business model and these services, and with an eye to bringing transformation to other florist businesses and/or markets as well. We can see the potential for revenue to grow exponentially once these services are robustly built-out, with technology behind them, and the systems implemented to support a rapidly growing business.
With this fundraise, we will be able to build out the systems and develop the perks to make the Floral Concierge Membership irresistible to our clients and the Luxury Floral Service business model enticing to other florists..
We will be building out technology for both the Floral Concierge Membership, and the Reminder service to give clients more the options and more comprehensive services and value. For example with the Reminder service, we want to offer of email or text reminders, in addition to or instead of the phone calls we're currently making. While folded into the Floral Concierge Membership, we also see it remaining as a stand-alone service.
The Opportunity for Scalability
We see an opportunity to duplicate this model with or train other florists, one in each major market around the country.
Testimonials
"God's Garden Treasures arrangements let people know that we truly care about them and we're in the business of building relationships."
-Holly
"You know you're going to get quality. I go to Karin because she provides much more of an artistic value. If you just pull one off the internet, you never know what you're going to get."
-Leslie
"You see the level of care she puts into her creations and it conveys a different level of care for the relationship. if it's about a relationship and I'm trying to communicate love and appreciation I'll buy something curated like what she does. The care that she puts into them is the same kind of care that I have for my relationships. There's a big difference between having 40 flowers jammed into a glass vase, and receiving a creation from Karin that looks someone had really taken a lot of care with it. It's experiential."
-Felicia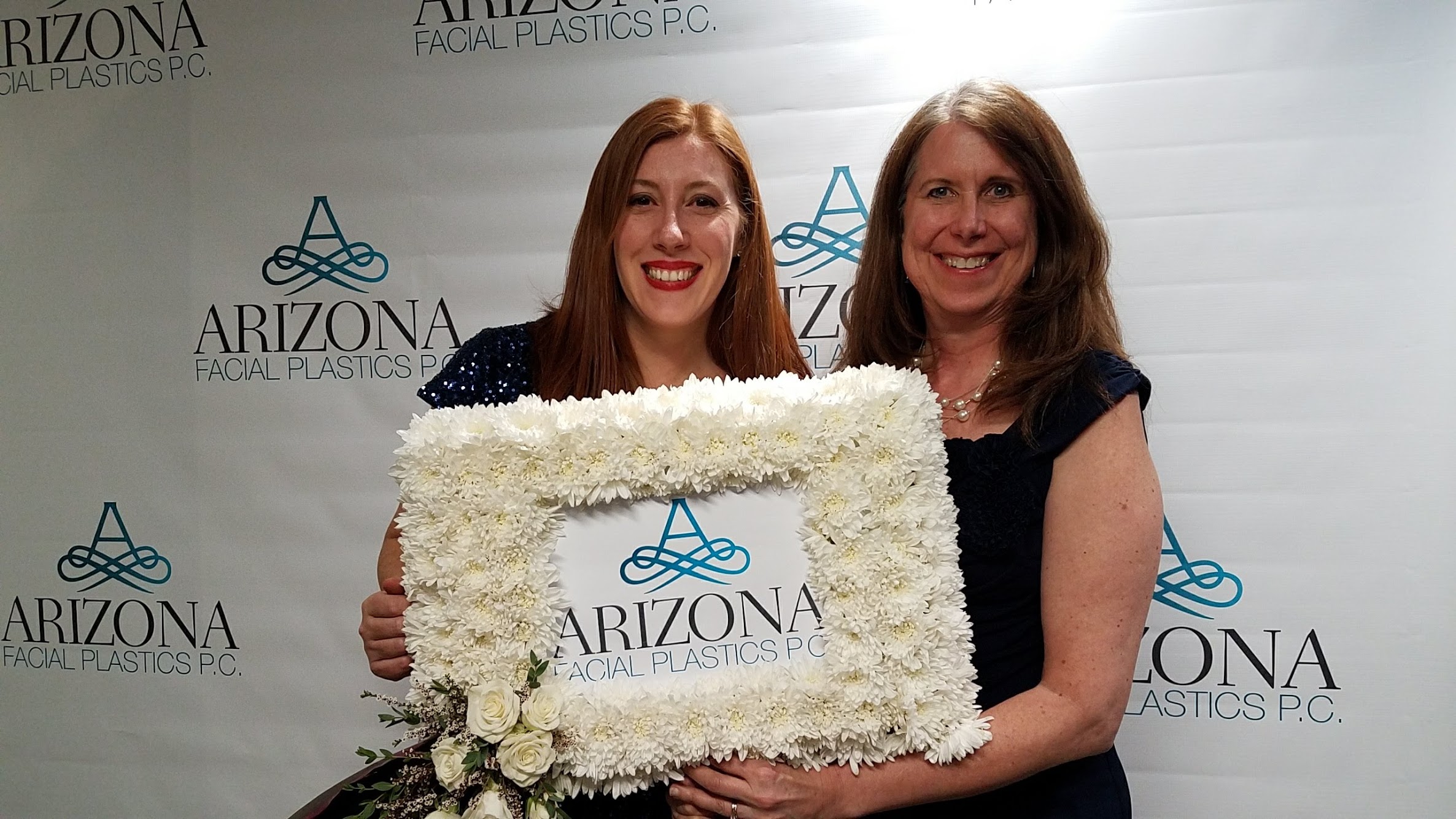 Market
Consumer Trends on Buying Flowers
Did You Know …
65% of Americans feel special when receiving flowers.. **
60% of Americans believe a gift of flowers has a special meaning unlike any other gift. **
77% of Americans perceive those who give flowers to be thoughtful. **
70% of Americans say the color of flowers adds to the impact of the gift. **
69% of Americans say the sight and smell of flowers can improve their mood. **
73% of Americans have a high appreciation of flowers.**
By generation:
76% Gen Y
73% Gen X
72% Baby Boomers
92% of women say the best reason to receive flowers is JUST BECAUSE.*
Nearly 4 in 10 Americans say florists have helped them in a past or current relationship!*
It's as good to give as to receive: 80% of Americans say RECEIVING flowers makes them feel happy; 88% say GIVING flowers makes them happy.*
Flowers are memorable:
89% of Americans remember the last time they gave someone flowers,
77% of women remember the last time they received flowers.*
Above statistics fromConsumer Buying Trends and:
* SAF Omnibus Survey 2015
** Generations of Flowers Study 2016
With a healthy economy, and healthy competition in most markets, business development professionals in industries or companies that are very relationship-driven are looking for ways to differentiate themselves. They all have some form of gifting plan - or wish they did! We are here to support them in their client, referral source appreciation gifts, as well as HR acknowledgements.
So how does this translate to the Phoenix market?
We deliver throughout the Phoenix metro - Phoenix and suburbs. Our ideal personal client has an income over $75,000 for a single and over $125,000 for a household.
From Republic Media:
Nearly 1.2 million Valley residents have a household income of over $75,000, comprising 34% of the market, .... The majority of these adults are married and more likely to be dual-income households than the market. In addition, this audience is likely to have a formal education and to be employed in white-collar professions. They have high rates of homeownership and many have children under the age of 18.
Source:www.republicmedia.com
How does this data support and help our market share?
Our main target market are business development professionals and companies:
There are 98,257 small businesses with employees in Arizona, 45% of which have 1-499 employees, which is currently our ideal client size. And with new systems and structures in place, we will be able to serve the 500+ employee companies well alsoSBA.gov. There are also Fortune 100, 500, 1000 companies that have their main corporate offices here, or significant corporate offices, as well as another 50 larger companies that have significant corporate headquarters and franchisors here.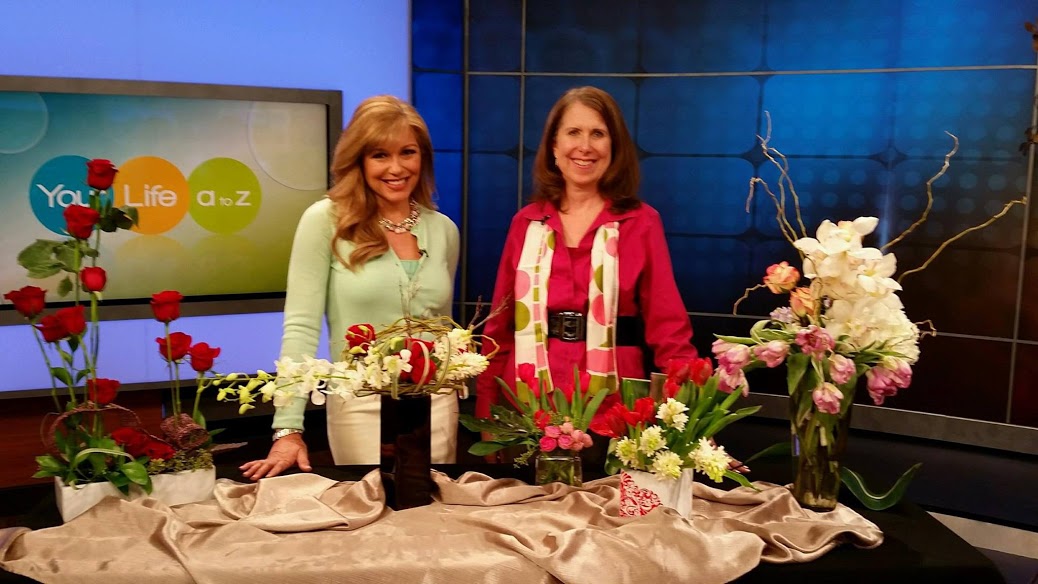 Competitive Landscape
Florists in greater Phoenix area and how they are different
There are currently
30-40 florists with brick and mortar shops
There are 2 multi-location floral businesses, one completely mass-market focused, and the other a mixture of mass-market, events, and high-end design, depending on the location - A very traditional florist model.
10-20 wedding-only florists working out of their house or a small studio in the Phoenix metro area.
Half dozen focus on large-scale events and weddings.
Half-dozen are florists who provide daily delivery, are more artistic and serve a similar clientele, though most are in very different parts of the city geographically, and most not providing the extra level of care and services.
Within 8 miles, there is only 1 other florist with a design style similar to ours - the others are all more mass-market florists.
There are 2-4 others in the Southeast Valley who have somewhat of an upscale design, and are not providing the kinds of services we are offering and proposing.
One florist provides $30 bouquet-of-the-day.
Online, there are companies offering flower subscriptions for monthly flowers that are shipped in a box, but again, this is not our model at all.
In other words, no one is providing this white-glove membership service. It's a game-changer!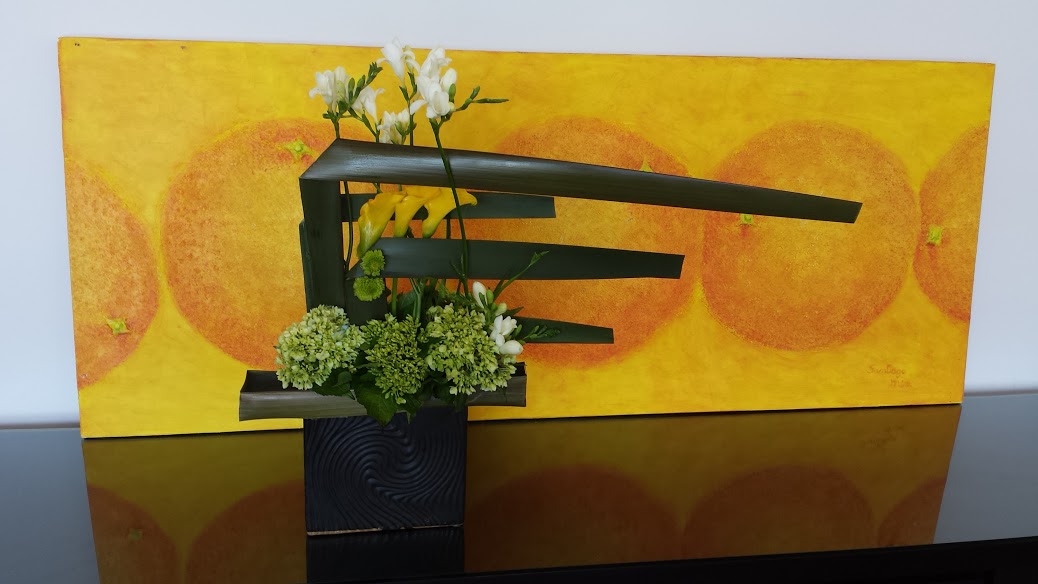 Progress
In 15 years of business, the company has grown from a one-woman business out of the house to moving into a strip mall small location after 3 years, growing gross revenue every year including through 2008-2010. We outgrew that location, and moved to our current location, more than doubling our square footage. From 2012 on, each year we made significant foundational improvements, including moving the business, adding a blog/gallery/wedding website to our online ecommerce website, implementing Infusionsoft as our CRM, creating one awesome website to take place of the two mismatched websites.
In 2017, we created and soft-launched a beta version of the Floral Concierge Program and Reminder service, garnering enthusiasm enough to know that we wanted to continue to shift the company this direction and seek out support to fully develop these two collaborative service offerings and continue differentiating our company.
With 12 Floral Concierge Members, we have generated over $20,000 in revenue. Currently we are still inviting into the membership companies who approach us about it, and also building a list of those who are interested once it is more fully developed.
We currently have over 4600+ on our email list, plus at least conservatively 6000 other warm leads. As we focus on giving value to our current connections through our upgraded brand message and strategy of connecting on an emotional level, and communicating from your perspective with benefits, we believe we will convert warm leads into connections, and connections into clients, and clients into Floral Concierge Members and into raving fans.
Press mentions:
Team
Karin L. Crawford
Founder, President, Sales/Marketing
Growing up, Karin's living space was the forest, because they lived in a very small home while her father built their dream home. She spent most of her time in nature and grew a love for it. The home her dad designed is very much a Frank Lloyd Wright style, flowing out of the natural landscape and inspired by the scenery around it. Today, she's still deeply inspired by nature, spaces, and design. When she helps those who come to her for flowers she often imagines what a stunning floral art piece would look like to complement a space or person. It inspires her to seek out the unique, creative responses to all of life.
She loves flowers, loves people, and is inspired by nature, as well as beautifully designed spaces, architecture, interior design, art and creativity in all walks of life.
An early adopter of technology, when she started in the florist business, she was already looking to solve problems. Back then, there weren't florist websites, so people had to physically go into a florist to get to know them. And then in 2008, online ordering became her priority. Through it all, she has developed strong relationships with clients, referral partners, and networking connections, weaving into the business model having a commitment to a strong CRM (which most florists don't use) that supports long-term relationships, and pairing this with artistic and creative design that makes her clients' gifts make a stand-out and make an impression.
Example of overcoming adversity - successfully led the company through the downturn in 2008-2010, including having our best Valentine's ever in 2009, even though most in the florist industry were expecting to be down 10-15% due to the economy, and another 10-15% due to Valentine's Day being on a Sunday that year (lowest volumes for Valentine's are typically on the weekend, and highest are when Valentine's is mid-day)
Advisors and Investors
In person:
Jennifer Kahtz,Emotive Pull - Brand Messaging specialist
Rev. Karen Russo -The Money Momentum Coach - Money and Leadership coaching
Online:
Jeff Walker - provenProduct Launch formula
Use of Proceeds
Fully launch our 2 new service offerings, our Reminder service, and our Floral Concierge Membership, both reaching out with our existing clients as well as making them available to our new clients, with technology platforms and support fully integrated with our existing CRM and our website, which we talked about in the above 'Solutions' section. And develop a new wedding division.
Sales and Marketing
Explore new customer acquisition channels (listed above)
Continue implementing our update Brand Message throughout our communications

Updating our website and adding more value with content and stories
Completely revamping our email follow-through and client relationship processes.
Revamping our social media strategy and
hiring outsourced marketing specialists for website, seo, social media as needed

Build out more robust and focused client nurture programs and email campaigns

Taking into account whether someone is a once a year purchaser, 2-4 times a year, 5-10 times a year, or 10+ times a year, and what level of Floral Concierge Membership - tiered client building
Separate holiday campaigns for men and women

Hosting events and classes
Refurbishing and redesigning our existing design studio so that it's more inspiring to the team and more inviting to guests, both walk-ins and flower parties and classes.
Upgrade and integrate signage on our physical space and throughout all social media channels
New delivery van with vehicle wrap
Servicing a portion of our outstanding debt
Terms
This is an offering of Common Units, under registration exemption 4(a)(6), in God's Garden Treasures LLC. This offering must raise at least $10,000 by April 30, 2019 at 6:59pm ET. If this offering doesn't reach its target, then your money will be refunded. God's Garden Treasures may issue additional securities to raise up to $100,000, the offering's maximum.
$10,000 minimum
$11,148 raised
If the offering is successful at raising the maximum amount, then the company's implied valuation after the offering (sometimes called its post-money valuation) will be:
1,088,852 units
×
$1.00 per unit
$1,088,852implied valuation
SEC Filings
The Offering Statement is a formal description of the company and this transaction. It's filed with the SEC to comply with the requirements of exemption 4(a)(6) of the Securities Act of 1933.
We're also required to share links to each of the SEC filings related to this offering with investors.
Updates
Apr 30, 2019

Primary offering finalized, selling

units

Sold $1.00 for a total of $11,148.00

units at

Apr 15, 2019

Mar 28, 2019

Jan 18, 2019

Oct 23, 2018

Oct 22, 2018

Primary offering of $1.00

shares at
Transactions
Spread
| Bid quantity | Price | Ask quantity |
| --- | --- | --- |
*Some securities may only be transferred to accredited investors if issued within the past 365 days. Unaccredited investors are permitted to place bids, so some transfers may have yet to occur.
No recent secondary activity
Transaction Log
Ask a Question
Proofread your comment before submitting: once it's posted, you can't edit or delete it. For the fastest help with the web site, email help@netcapital.com instead of commenting.
Understand the Risks
Be sure to understand the risks of this type of investment. No regulatory body (not the SEC, not any state regulator) has passed upon the merits of or given its approval to the securities, the terms of the offering, or the accuracy or completeness of any offering materials or information posted herein. That's typical for Regulation CF offerings like this one.
Neither Netcapital nor any of its directors, officers, employees, representatives, affiliates, or agents shall have any liability whatsoever arising from any error or incompleteness of fact or opinion in, or lack of care in the preparation or publication of, the materials and communication herein or the terms or valuation of any securities offering.
The information contained herein includes forward-looking statements. These statements relate to future events or to future financial performance, and involve known and unknown risks, uncertainties, and other factors, that may cause actual results to be materially different from any future results, levels of activity, performance, or achievements expressed or implied by these forward-looking statements. You should not place undue reliance on forward-looking statements since they involve known and unknown risks, uncertainties, and other factors, which are, in some cases, beyond the company's control and which could, and likely will, materially affect actual results, levels of activity, performance, or achievements. Any forward-looking statement reflects the current views with respect to future events and is subject to these and other risks, uncertainties, and assumptions relating to operations, results of operations, growth strategy, and liquidity. No obligation exists to publicly update or revise these forward-looking statements for any reason, or to update the reasons actual results could differ materially from those anticipated in these forward-looking statements, even if new information becomes available in the future.
Looking to raise capital?
We can help turn your friends, family and customers into investors.
Learn more
Interested in more investment opportunities?
Browse all offerings currently available.
See more