Introduction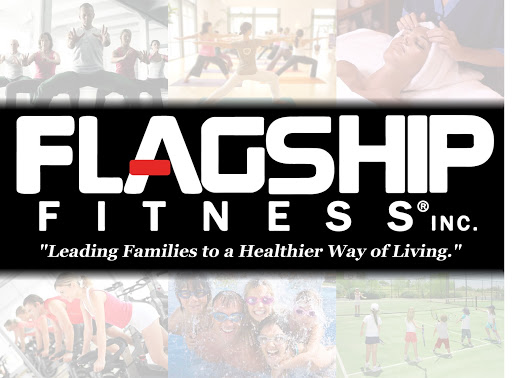 Flagship Fitness is proposing to build a 64,000 square-foot facility providing a fitness and wellness resort in Ramsey, Minnesota, that will operate 24 hours a day, seven days a week. We plan to have experiences for the entire family and aim to be the ultimate social and athletic destination. Flagship plans to offer the best boutique programs and provide impressive services you'd expect from an upscale resort, all at affordable monthly rates.
Problem
Family lifestyles are changing, yet the health and fitness industry hasn't adapted to stay relevant. The number of overweight people is increasing at an alarming rate, and health clubs are not changing people's lifestyle, but instead just providing an area for people to exercise.
The Facts
The World Health Organization classifies obesity as the fifth leading risk of death in the world. Studies have linked obesity to higher risks for health complications like type 2 diabetes, heart disease, depression, respiratory problems, major cancers and more.
In Minnesota, 27.8% of adults are overweight or obese, while 27.7% of children aged between 10 and 17 are overweight or obese.
For residents of Ramsey, MN the current closest fitness facility is located approximately 12 miles away in the suburbs of Andover, MN. Given that fitness facilities area of market influence is to cover a demographic within a 5-7-mile radius, Ramsey, MN creates that opportunity for Flagship Fitness.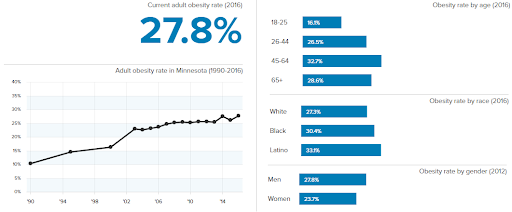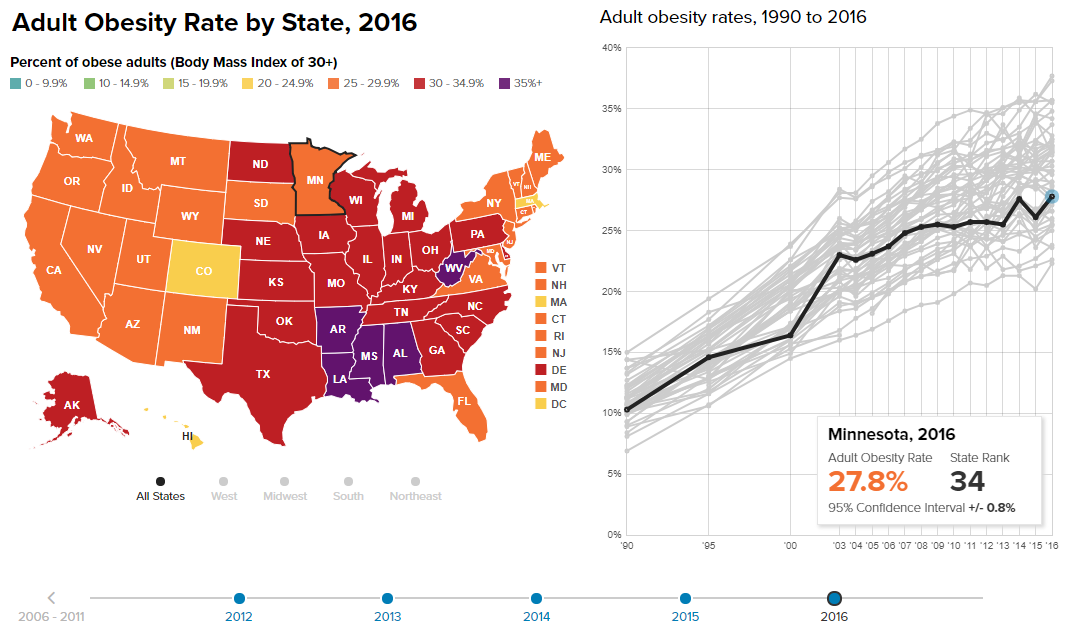 Solution
Flagship Fitness aims to improve the lives of residents of Ramsey, MN and the surrounding communities by providing an upscale fitness and wellness facility. We plan to do this by providing state of the art workout equipment, highly trained instructors, personalized work out plans to fit individual needs, and a variety of classes and programs for an entire family. From the Flagship Café which will offer organic, healthy meal options and nutrition coaching led by licensed nutritionists, to the indoor aquatic center complete with a four-lane lap pool and zero depth entry family pool, to the Flagship Kids Academy which offers parents the ability to have uninterrupted workouts while their children are cared for by trained daycare providers, Flagship Fitness will be the place for families to come to have fun while getting healthy together.
There is an immediate opportunity for this type of facility in the Ramsey, MN area. This is made further evident by the fact that the Ramsey City Officials have committed to contributing $2.9 Million in subsidies to the development of Flagship Fitness.
Exceptional Spaces
Flagship Fitness plans to offer a state of the art cardio & weight floor; numerous pools; specialized studios; basketball, racquetball, and squash courts, and many more unique facilities to meet all fitness needs. Every space will be designed to inspire and energize. A full list of Flagship Fitness's planned features includes:
Yoga Studio
Pilate Studio
Fitness Studio
Indoor Aquatic Center
Four-Lane Lap Pool
Whirlpool
Sauna
Basketball Courts
Cardio & Weight Floor
GYM
Indoor Cycle Studio
State-of-the-Art Locker Rooms with Steam Rooms
Flagship Café
Nutrition Coaching (run by licensed Nutritionists)
Flagship SPA
Youth Club (ages 4-12) with Complete Interactive Video Arcade
Flagship Kids Academy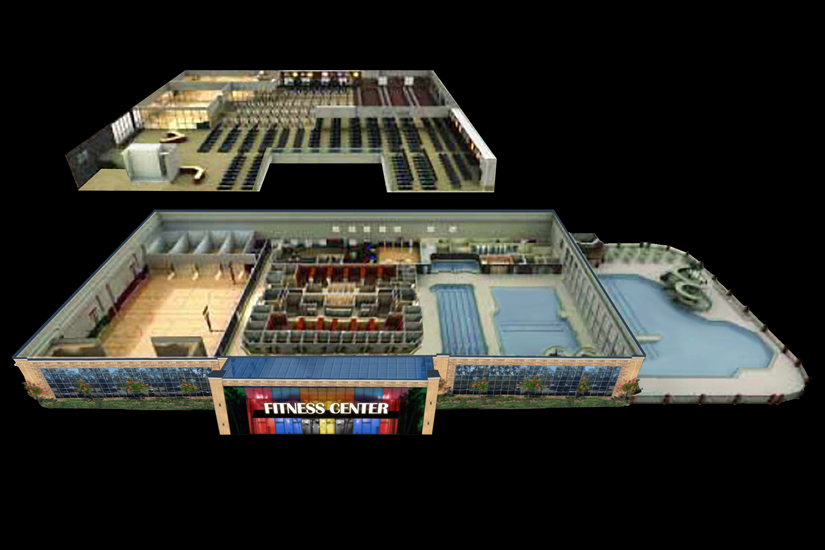 The Hottest Classes
Move your body and lift your spirits with classes that deliver all-out intensity, restorative meditation and everything in between. Build muscle, learn new skills and improve your health in a supportive, fun-loving community. Some of the classes Flagship Fitness plans to offer include:
Studio Classes
Pilates
Health Assessments
Social Events
Nutritional Coaching
Weight Loss Programs
Children Academy
Personal Training
Yoga/Hot Yoga
Indoor Cycling
Team Training
Swimming Lessons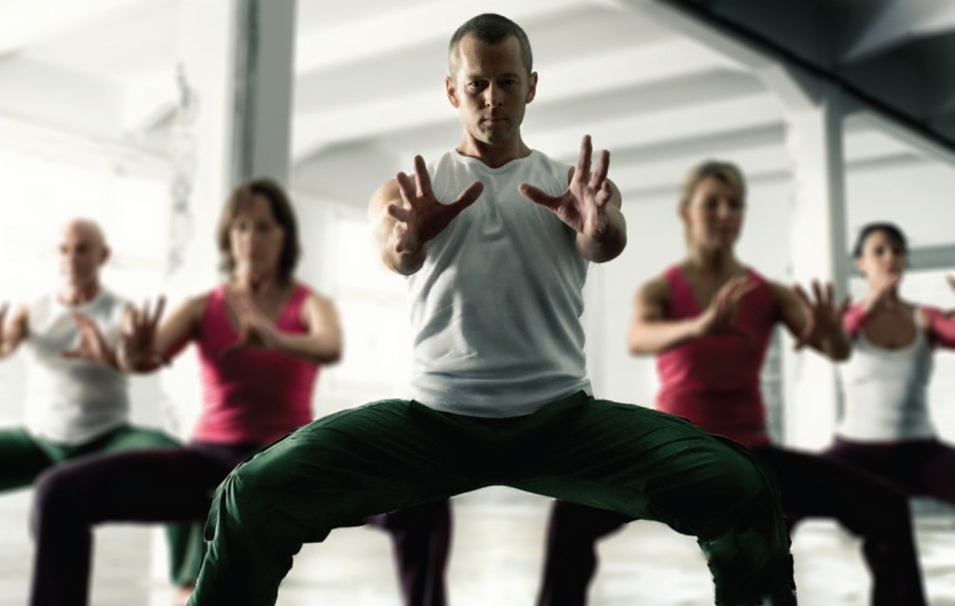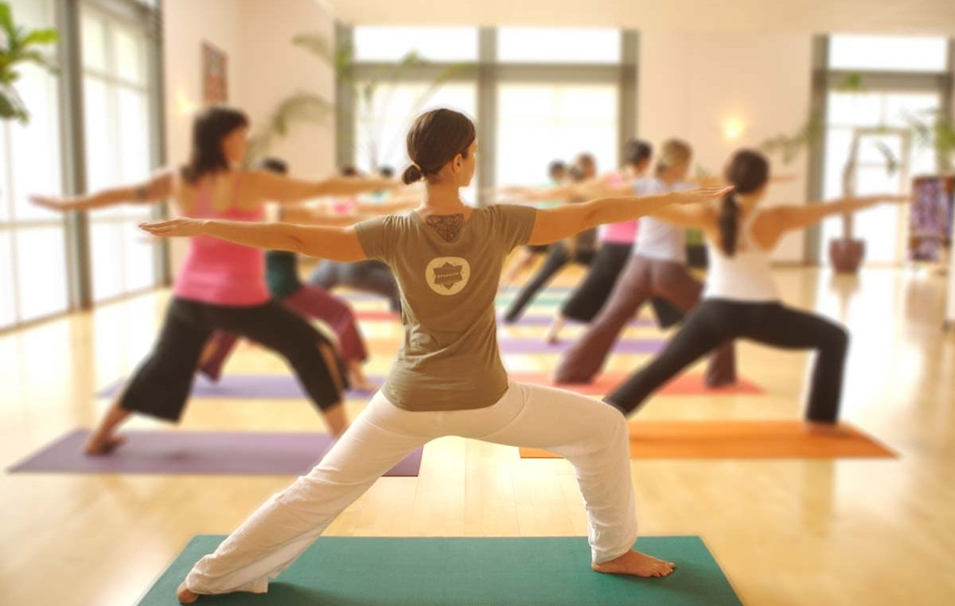 Flagship SPA
Flagship Fitness plans to offer a full-service Day Spa. The Spa is a place to come heal, revive and transform yourself with skin, hair, nail and massage services. Members will be able to schedule a Spa service conveniently after their workout, or at any time. Non-members are welcome to schedule Spa services as well.
Massage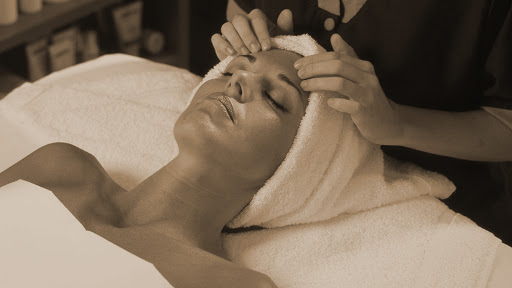 Hair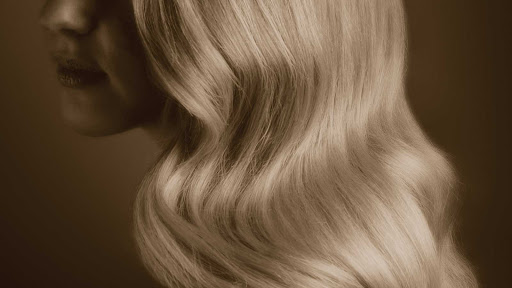 Nails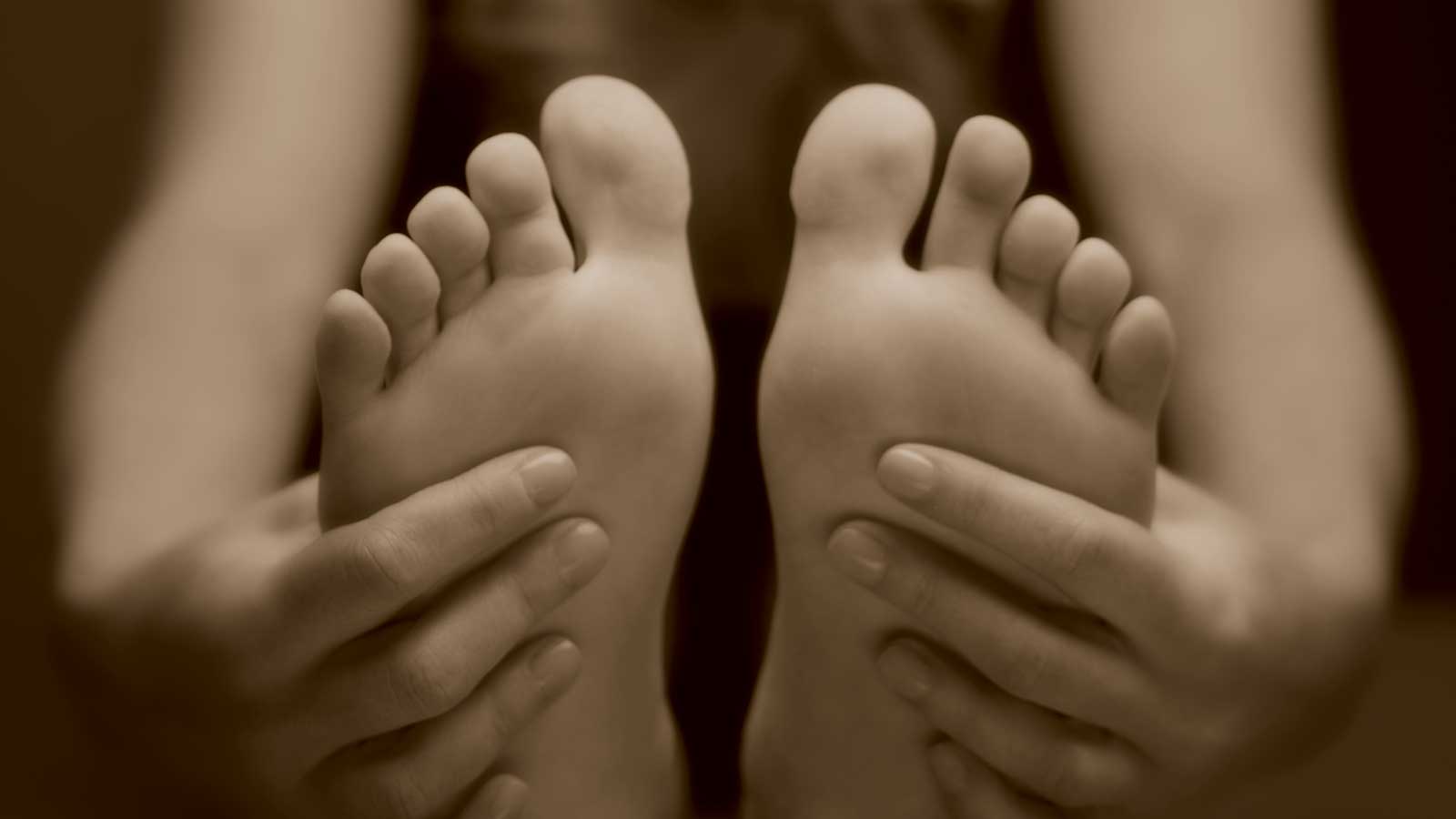 Skin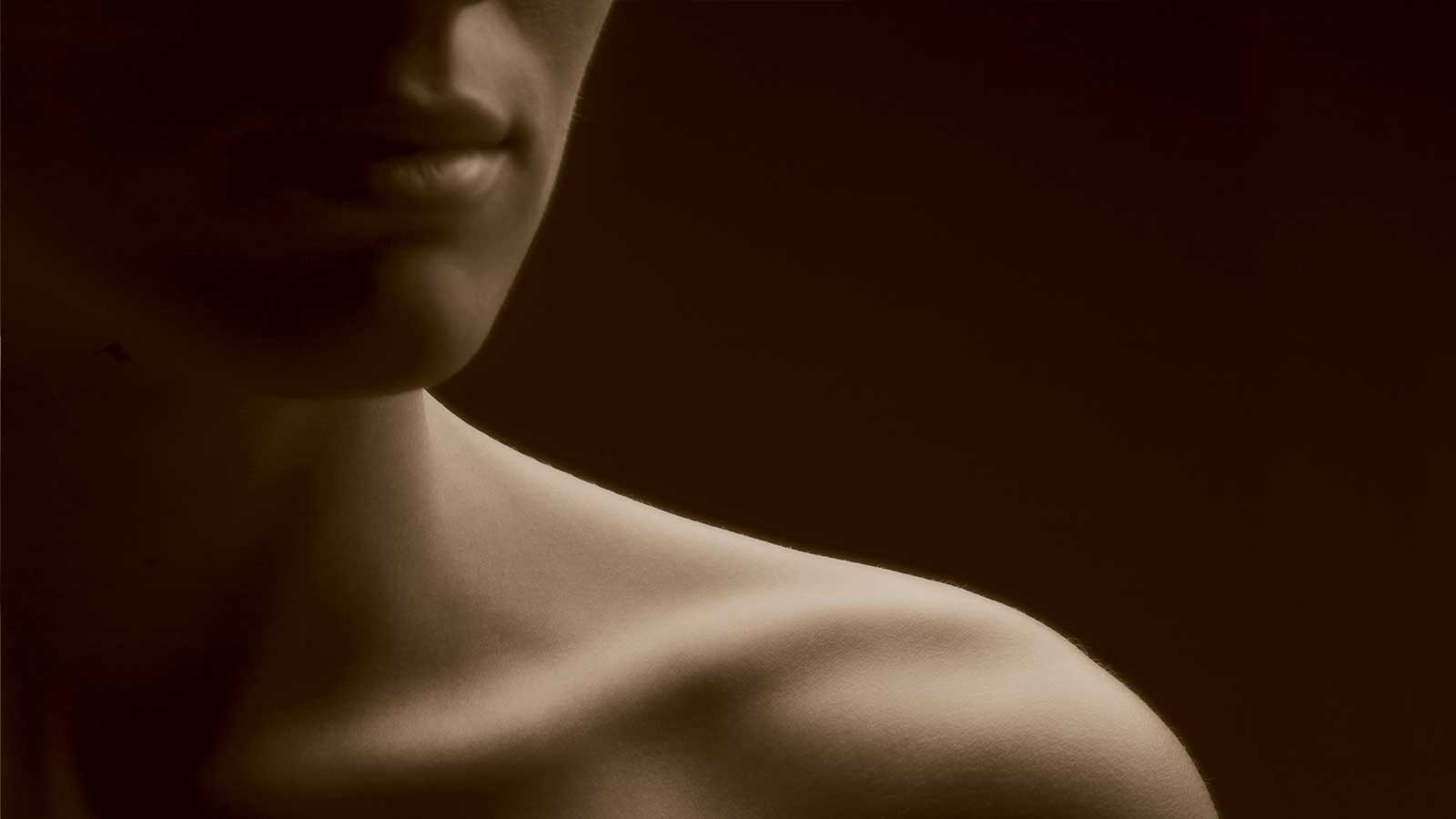 Flagship Café
The Flagship Café is the perfect pre or post workout stop for members to get organic, nutritionally balanced, tasty food. Flagship Café will not only offer real, wholesome goodness, but also help members take charge of their daily eating habits by offering nutrition coaching led by licensed Nutritionists.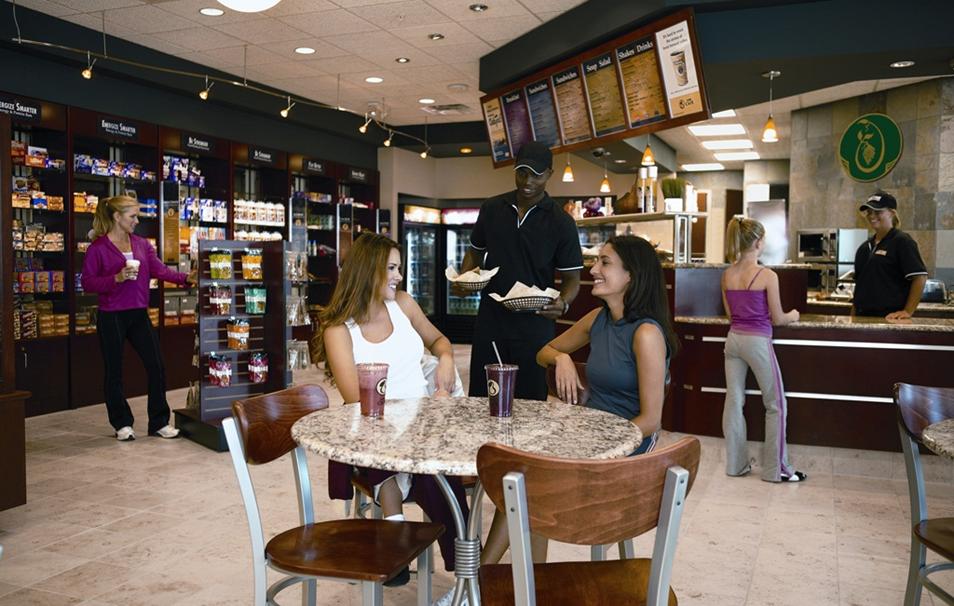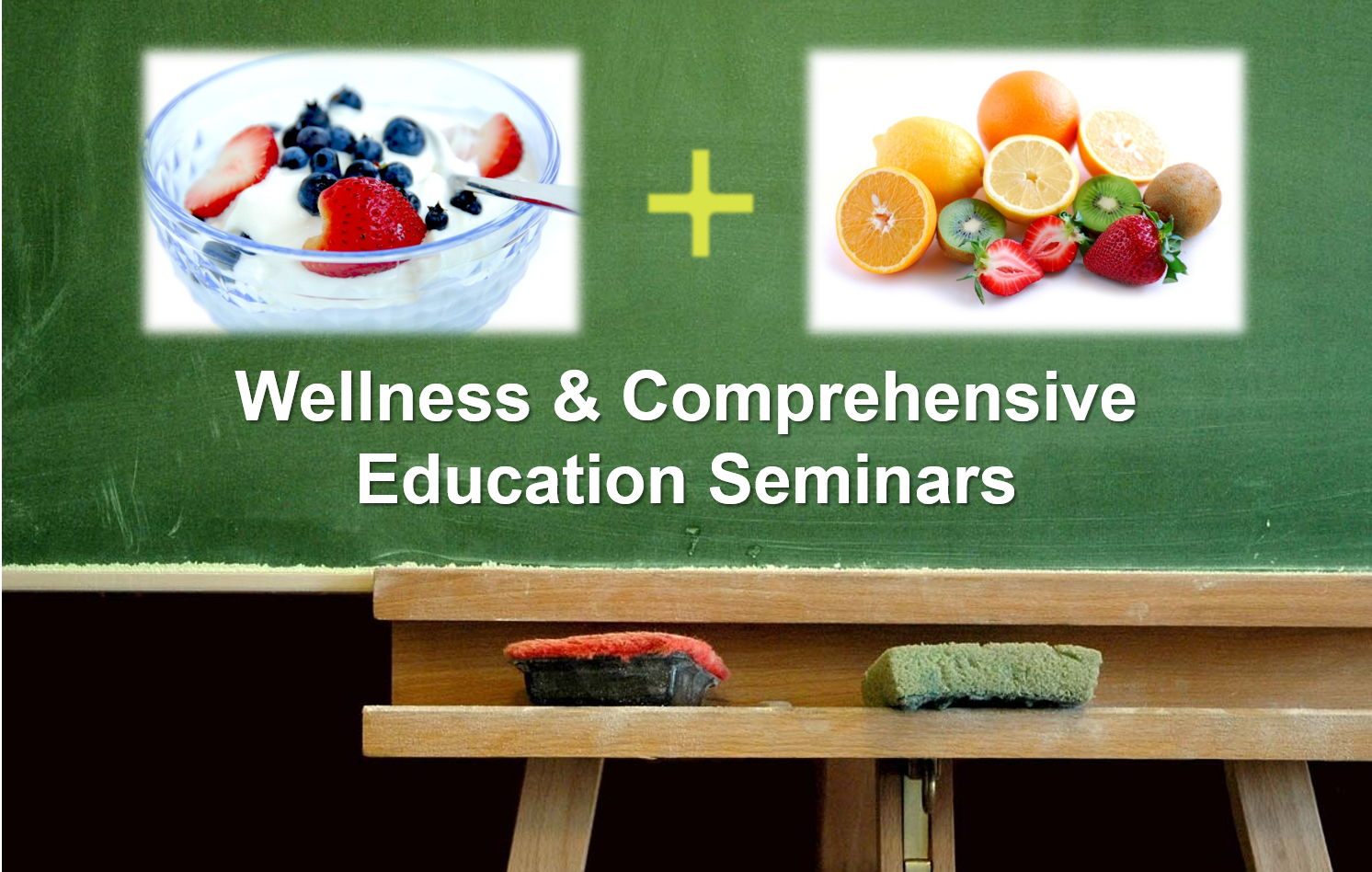 Passionate Performers
Flagship Fitness aims to motivate, encourage, and teach members with some of the best personal trainers and fitness instructors in the industry. Trainers and instructors will be there to customize work-out plans tailored to individual's fitness levels and goals, offering personalized training plans or team weight loss programs to make the journey to a healthier you as educational, fun, and comfortable as possible. Ask questions. Make us challenge you. Laugh with us.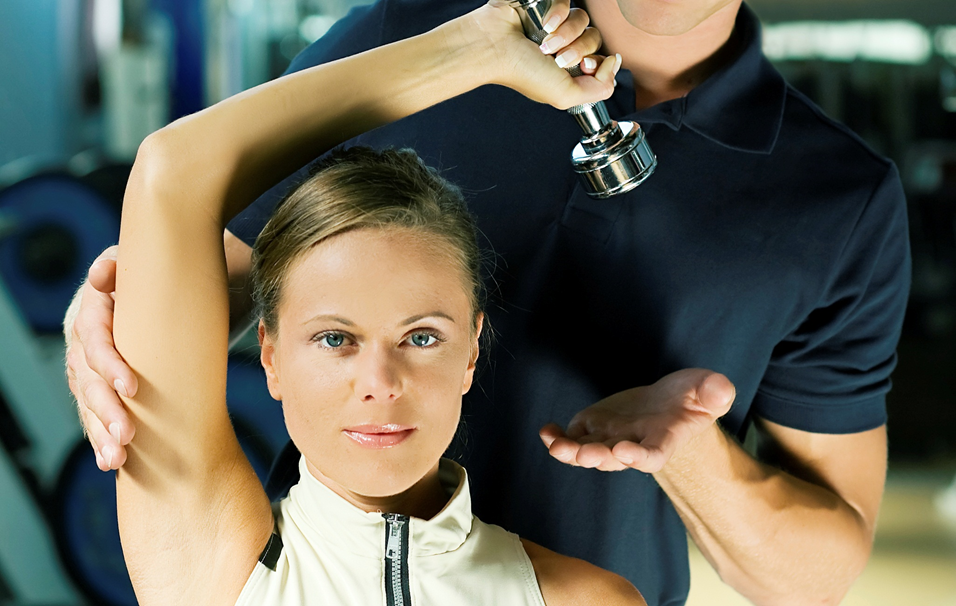 More Than a Workout
Discover new ways to love yourself. Have more fun. Discover a new passion. Reinvent family time. Make new friends. One can do it all at Flagship Fitness.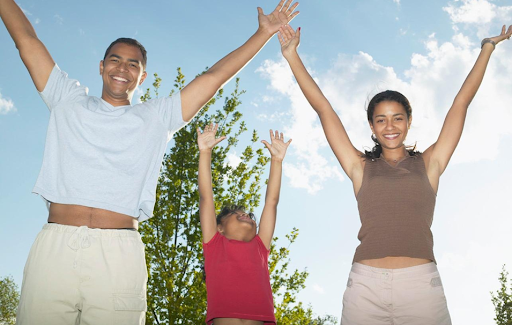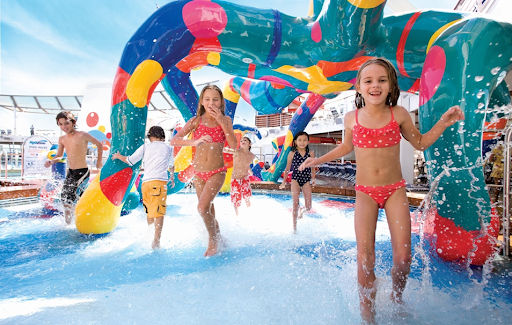 Flagship Kids Academy
The Flagship Kids Academy will be run by licensed daycare providers who will watch, teach and play with your kids while you work out. From newborns to 8-year-olds, Flagship Kids Academy will keep your children entertained with music, reading, yoga, dance, and more.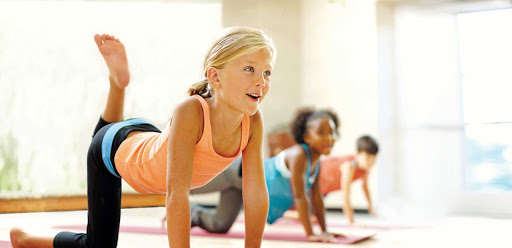 Your Club, Their Adventure
While you use the club, babies, kids and tweens learn and play. Discover classes, sports, events– all in one fun place.



Your 'You' Time. Their Fun Time.
We'll watch, teach and play with your child every day, plus give your whole family extra fun time with special events. Our caring, qualified staff will be all about making Flagship a fun place for kids.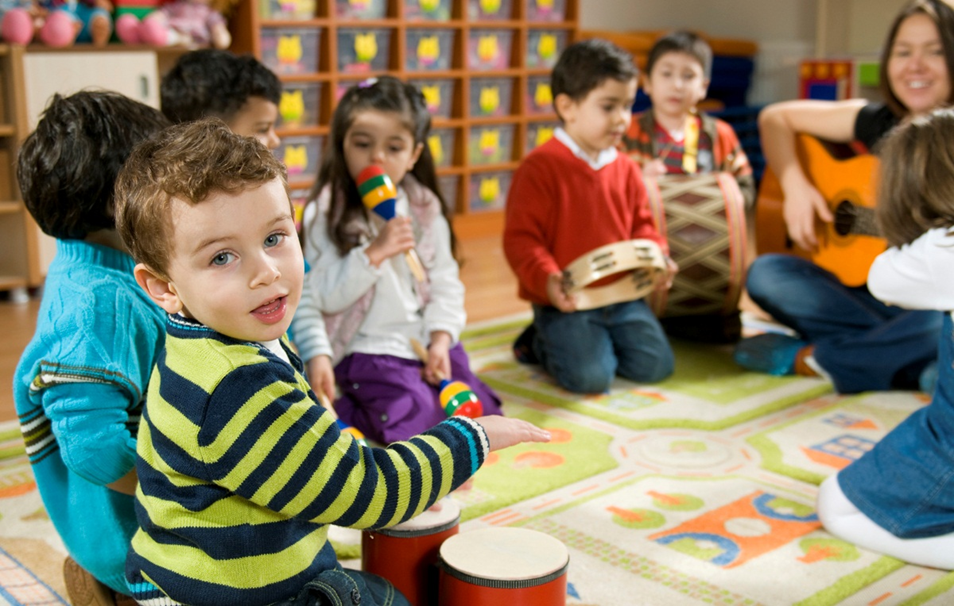 Market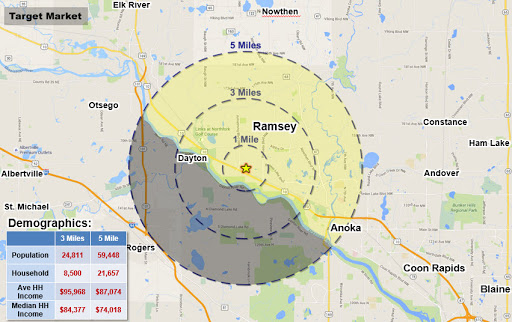 The Overall Fitness & Recreation Facility Market
The fitness market is a $25.3 billion industry with approximately $500 million being generated in Minnesota. Flagship Fitness has selected to open its facility in Ramsey Minnesota a suburb in the seven county Minneapolis/ St Paul Metro area.
A Closer Look at Ramsey
The City of Ramsey is a growing community and the population is expected to reach almost 26,400 by 2020. This will result in 9,400 households and a median age of 37.58. Ramsey boasts a large number of young families, with 44% of households having one or more members that are under the age of 18, compared to the average of 31.8% households across Minnesota.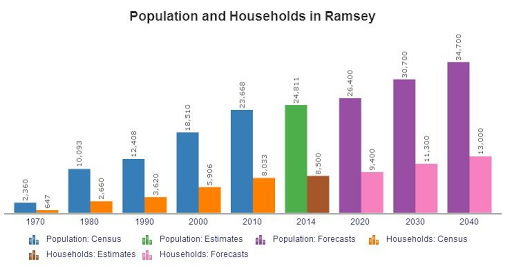 Statistics show that Ramsey residents and companies have been less affected by economic issues than any other region of Minnesota. Thus, jobs have continued to grow in the region at a rate of 6.05%, while an unemployment rate of 3.8% which is lower than the rest of Minnesota. Its average household income is 20% higher than that of the average State of Minnesota average household income.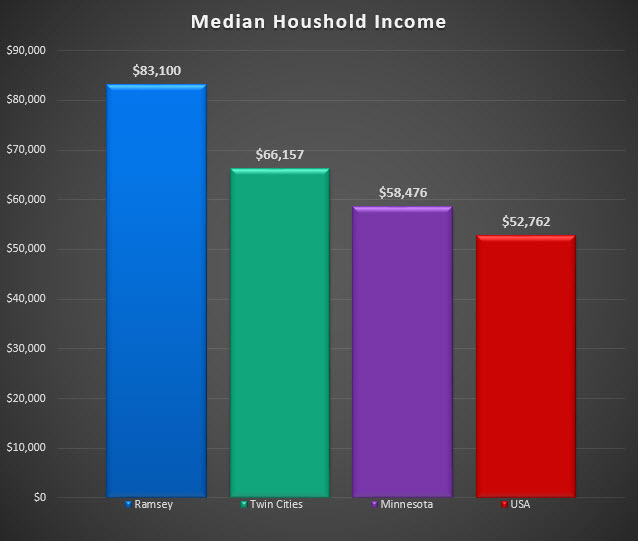 In 2015, Flagship Fitness conducted a market analysis within a 5-mile radius of the proposed construction site, which indicated that we could acquire over 5,500 memberships by the end of our second year of operation. This projection is based on income, average age and number of children in households as compared to national averages of families and individuals that enroll in fitness facilities.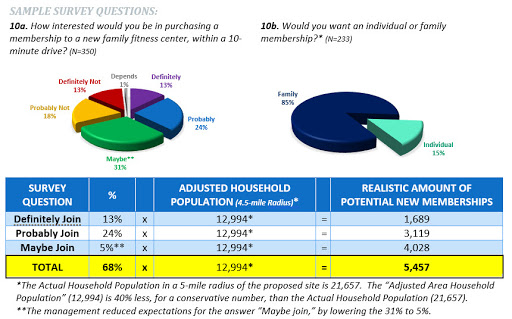 The choice of location is a strategic decision. The City of Ramsey is a growing community that has the resources and space to triple its population as compared to communities that are fully developed. This strategy ensures Flagship Fitness will be perfectly positioned to capitalize on the massive growth potential, achieve incredible value and generate remarkable returns.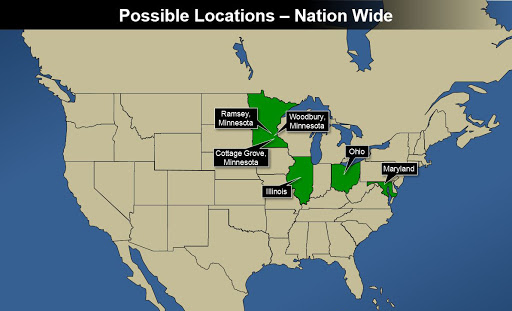 Competitive Landscape
What is Flagship Fitness:
A multifaceted family lifestyle with comprehensive wellness and fitness programs
An opportunity to appeal to the entire family, regardless of age, race, gender or income
A 64,000 Square foot facility Family Wellness and Fitness Resort
What Makes Flagship Fitness So Great:
A new and unique take on family-oriented fitness
Poised to benefit overall wellness and fitness for all types of families
Youth & Teen programs. Activities geared towards improving overall health and well-being, starting at a young age
A way to help communities economically, while raising the health standard for every family's household
Flagship Fitness plans to offerstate of the art programs and services which will allow us to connect with our members. Unlike traditional health clubs or gyms, we won't be offering just rooms with equipment. Instead, members will have access to a wide range of premium amenities and services, as well as comprehensive programs with dedicated areas, a large team of qualified professionals, more than 300 pieces of state of the art equipment and weights, and much more.
In terms of direct competition, there is an "Anytime Fitness" franchise in a strip-mall within a block of our proposed construction site. The facility comprises of one room that totals 900 square feet. The amenities are nowhere comparable to the 64,000 Square foot facility that Flagship Fitness proposes. It lacks showers and towels, lockers, and kids programs. "Anytime Fitness" memberships start at $38.95 per month for singles.
The only other facility is a "YMCA"/Community Center in Andover, which is approximately 11.5 miles or a 20-minute drive away. They offer some amenities similar to what Flagship offers, but the quality of the facility is nowhere near comparable, which is also the case for the staff. They take a hands-off approach with members, allowing them to fend for themselves. Memberships cost $66 per month for singles, $110 for couples, and $122 for families with an extra $20 per member for over 3 adults.
By comparison, we plan to set Flagship's monthly membership dues at $64.95 for individuals, $102.95 for couples, and $134.85 for families. Members who have health insurance* will receive a $20 credit for individuals and $40 credit for families/couples every month.
Not only are Flagship's monthly dues lower than the YMCA in Andover, but we also offer significantly better amenities and services. The "Anytime Fitness" franchise cannot be considered real competition due to the limited amenities and services they offer.
Customer Acquisition
Flagship generates its revenue through membership dues and in-center products and services.
Membership Dues
Monthly membership dues and enrollment fees will represent Flagship's largest revenue source. We are proposing to sign over 5,000 members by the end of the second year of operation and expect growth to continue at a steady rate.
In-Center Revenues
In-center revenues will be generated by the sale of products, services, and programs. This will include fee-based group activities, classes, nutritional coaching, personal training and more. These revenues will also include the services and products on offer at the Flagship Café and the Flagship Spa.
The Flagship Café will provide members with a wide range of healthy foods and drinks made from organic and cage-free ingredients. The Flagship Spa will be strategically located in the center to accommodate members as well as non-members.
Furthermore, Flagship will provide additional fee-based programs for children, such as birthday parties, summer camps, parents' night out, swimming lessons and more.
Revenue Sources
The Cost of Acquisition (COA) Pre-Opening, will be larger than Post-Opening, because customers are not yet familiar with what Flagship has to offer, and the grand opening will be a large community event, sure to get the attention of our target market.
Direct Mail
Flagship pans to deliver 2 different external marketing campaigns to residents and businesses in the target market, 5-mile radius:
120 days prior to Opening Day, which will include a brochure of what Flagship Fitness has to offer, as well as the membership rates.
90 days prior to Opening Day, which will include a discounted rate for monthly memberships, if they sign up on FlagshipFitness.com.
Free Trial Period
Inside the Direct Mail, Flagship will include 7-day free passes for the whole family, so they can experience why Flagship Fitness is right for them.
Discounted Rates
Inside the direct mail will be a discount for monthly membership dues.
Paid Media Advertising
Flagship will advertise on local high-traffic area billboards ("Coming Soon"), radio and social media ads.
Construction Progress Update
6 months into construction, Flagship will provide a progress update for a release to all local news and media outlets, as well as the surrounding demographics.
Events
Flagship will host a very elaborate groundbreaking event with the City of Ramsey officials, TV and newspaper, online media sources and the general public. There will be an outdoor cookout with several different activities for the whole family, a 5K run, a parent/child fun run, a spot ad to showcase the facility, and prizes will be provided. To top the night off, there will be a grand fireworks spectacle, that is sure to gather the public.
About Flagship Fitness
Mr. Adrian Haid, the founder of Flagship Fitness, has put together a very comprehensive design and vision of thorough family wellness and fitness lifestyle activities, which is appealing for a variety of reasons. Mr. Haid has actively worked in this industry for over 20 years. He has seen firsthand and the positive affects fitness can have on individuals lives and aims to create a healthier community in his home state of Minnesota.
Flagship Fitness is designed in such a fashion, that is a step above the competition, taking health and wellness to a whole new level. The scope of the project is to be a mainstream, upscale and high-end family wellness fitness lifestyle company. The first club will be 65,000 square feet.
Flagship Fitness is an investment opportunity that will succeed due to the nature of how it will be managed as a family-oriented establishment, with a "close-nit" and one-on-one feel to each member. Flagship is not just a place to work out to stay healthy, it is an establishment where everyone will feel appreciated and want to return because they are treated like family, and not just another number. Flagship Fitness will raise the bar on the health and wellness industry and become a place of social interaction that will keep the members returning.
Team
The team is comprised of intelligent, strategic, excited and motivated individuals that have decades of experience within their field. They are all presently involved in the local fitness industries (Lifetime Fitness and YMCA), or have been in the fitness industry for more than ten years. Everyone brings broad, "inside-out" knowledge in every aspect of the club's operation and development.
Adrian Haid
President & Founder
Mr. Haid has gained considerable experience in fitness club operations and administration over the past 25 years, having held a variety of high visibility managerial roles at large and reputable facilities. Prior responsibilities have included daily operations, administering hospitality controls, membership sales and marketing, equipment purchase and floor design. He has been responsible for multi-million dollar budgets and has been integral in his facilities generating as much as $5.2 million in annual revenues. During his tenure as an executive level professional in the health and wellness industry, Mr. Haid has developed a passion for bringing "next-generation" family and fitness center options to the public, and is actively pursuing his dream.
Kerry Givens
Consultant/Chief Operating Officer
Mr. Givens has over 25 years of health club experience, ranging from sales and marketing to managing a 186,000 sq. ft. single site club that generates an upwards of $12 million in gross annual revenues while maintaining a 30% net profit margin. He currently serves as the managing partner of all programs undertaken by the club, including departmental policies and procedures, community outreach initiatives, and industry trade organization involvement. Throughout his career, Kerry Givens has garnered an impressive track record in efficiently managing capital and operating budgets, consistently improving profit margins for club owners, and continually upholding the highest standards in customer satisfaction.
Mr. Givens was Membership Sales Department Head at Aurora Athletic Club from 1989-1990, Membership and Marketing Director at Aerobic and Sport Conditioning Center from 1991-1993, Sales and Marketing director at the Eden Prairie Flagship Fitness Athletic Club from 1993-1998, General Manager of Flagship Athletic Club in 1998-2005 and has been General Manager at the YMCA from 2005 to present.
Mr. Givens will initially be a close consultant to Flagship and will join our team upon the opening of the second Flagship as a COO. He is presently involved with the operation of $6 million annual operations of YMCA in the Minneapolis, Minnesota area.
Paul Jilek
Marketing Director
Mr. Jilek has over 15 years of marketing and interactive media experience, working with ad agencies, Retail and financial corporations, in his past. His illustrious client list includes: Best Buy, Coca Cola, Qwest, Children's Hospital Association (CHA), Edina Realty, Lifetime Fitness, Wooddale Tennis Center, United States Tennis Association - Northern, Honda, Dodge, Toyota, Gander Mountain, Ebert's & Gerbert's, 3M, DuPont, Seagate, Western Digital, Wells Fargo, General Mills, Honeywell, Hallmark, Wal-Mart, Marriott Hotel, Hampton Inn, Residence Inn, and Hyatt Place. With his strong background in marketing and promotional campaign development, he will serve as an invaluable member of the Flagship team.
Michael Johnson
Interim Chief Financial Officer
Mr. Johnson has over 40 years of business experience developing, managing and owning businesses nationally and internationally. He is currently the CFO of a public trading company responsible for financial reports, SEC filings, EDGAR filings and year end audits. Prior to this position he has business experiences including owning and operating a national franchise nutrition and fitness company in the health and wellness field.
In the business finance field, he has been the CFO for private and public companies including check cashing store operations grossing over $200 million per year, compliance services for money wire centers, forensic accounting services, business tax preparations and representing clients before the Internal Revenue Service, heading up the payroll division of TLS, and was the CFO of the first Two-D bar code public trading company in the United States. He has a degree in Economics from Luther College and a Master's Degree from the University of Wisconsin.
Kendra Lovejoy
Club General Manager
As Flagship General Manager, Ms. Lovejoy will bring a breadth of experience from the health and fitness industry to the team. She has served as department head for various group fitness programs, fitness and aquatics instruction, as well as several leadership roles at Lifetime Fitness, the YMCA and Lifestyles, over the past 15 years.
Kimberly Jilek
Spa Department Head
Mrs. Jilek has over 15 years of experience in the spa industry, has as a background in management and human resources, and managed a $25 million dollar portfolio, investor relations and employee relations. Mrs. Jilek has always had a passion for the spa industry, learning at a young age, how to take care of her body's well-being. She continues to stay up-to-date with the industry's trends and changes to ensure customers receive the best overall experience. Mrs. Jilek takes pride in herself by making people feel welcome, relaxed and rejuvenated during their visit to the Flagship Spa.
Use of Proceeds
Topline Credit Unions has agreed to finance the project, but there are some costs that a bank will not finance. The following is what will not be covered by the bank loan, and will need to be covered by an equity partner.
Flagship Pre-Operational Expenses = $680,000
Flagship Operational Reserve Capital = $1,088,000
Netcapital Fees (4%) = $68,000
TOTAL FUNDING REQUESTED: $1,700,000

In return the investors will get 15% of the shares in the company.
Additional Financing
Netcapital investors will receive up to a 15% ownership stake in the company (2,656,250 shares at $0.64 per share) for the $1,700,000 that Flagship is looking to raise. That puts a valuation of $11,300,000 post investment.
In addition to this Netcapital funding round, Flagship has a commitment for an additional round of funding (the A-Round). This additional commitment will be an investment of $2,900,000 for a 10% (1,960,784 shares) stake in the company. The investor will only invest if Flagship raises the $1,700,000 in this Netcapital round.
This additional round of funding has been negotiated at $1.48 per share, higher than the price for Netcapital investors of $0.64 per share. The post investment value of Flagship Fitness will be $29,000,000 after this investment.
Terms
This is a side-by-side offering of Common Stock, under registration exemptions 4(a)(6) and 506(c), in Flagship Fitness, Inc.. Up to $1,070,000.00 may be raised under the 4(a)(6) exemption. Netcapital will determine which exemption applies to your investment and notify you before you complete your investment.
The amount raised under the two exemptions must total at least $10,000 by April 30, 2019 at 12:00pm ET. If the total doesn't reach its target, then your money will be refunded. Flagship Fitness, Inc. may issue additional securities to raise up to $1,700,000, the offering's maximum.
$10,000 minimum
$10,663 raised
If the side-by-side offering is successful at raising the maximum amount, then the company's implied valuation after the offering (sometimes called its post-money valuation) will be:
17,639,589 shares
×
$0.64 per share
$11,289,337implied valuation
Financials
These financial statements have been reviewed by an independent Certified Public Accountant.
SEC Filings
The Offering Statement is a formal description of the company and this transaction. It's filed with the SEC to comply with the requirements of exemptions 4(a)(6) and 506(c) of the Securities Act of 1933. Similar information is sometimes offered in a Private Placement Memorandum for 506(c) offerings.
We're also required to share links to each of the SEC filings related to this side-by-side offering with investors.
Updates
Apr 30, 2019

Primary offering finalized, selling

shares

Sold $0.64 for a total of $10,663.04

shares at

Feb 8, 2019

Feb 1, 2019

Jan 31, 2019

Primary offering of $0.64

shares at
Transactions
Spread
| Bid quantity | Price | Ask quantity |
| --- | --- | --- |
*Some securities may only be transferred to accredited investors if issued within the past 365 days. Unaccredited investors are permitted to place bids, so some transfers may have yet to occur.
No recent secondary activity
Transaction Log
Ask a Question
Proofread your comment before submitting: once it's posted, you can't edit or delete it. For the fastest help with the web site, email help@netcapital.com instead of commenting.
Understand the Risks
Be sure to understand the risks of this type of investment. No regulatory body (not the SEC, not any state regulator) has passed upon the merits of or given its approval to the securities, the terms of the offering, or the accuracy or completeness of any offering materials or information posted herein. That's typical for Regulation CF offerings like this one.
Neither Netcapital nor any of its directors, officers, employees, representatives, affiliates, or agents shall have any liability whatsoever arising from any error or incompleteness of fact or opinion in, or lack of care in the preparation or publication of, the materials and communication herein or the terms or valuation of any securities offering.
The information contained herein includes forward-looking statements. These statements relate to future events or to future financial performance, and involve known and unknown risks, uncertainties, and other factors, that may cause actual results to be materially different from any future results, levels of activity, performance, or achievements expressed or implied by these forward-looking statements. You should not place undue reliance on forward-looking statements since they involve known and unknown risks, uncertainties, and other factors, which are, in some cases, beyond the company's control and which could, and likely will, materially affect actual results, levels of activity, performance, or achievements. Any forward-looking statement reflects the current views with respect to future events and is subject to these and other risks, uncertainties, and assumptions relating to operations, results of operations, growth strategy, and liquidity. No obligation exists to publicly update or revise these forward-looking statements for any reason, or to update the reasons actual results could differ materially from those anticipated in these forward-looking statements, even if new information becomes available in the future.
Looking to raise capital?
We can help turn your friends, family and customers into investors.
Learn more
Interested in more investment opportunities?
Browse all offerings currently available.
See more