Introduction
Finnest is shaping the next generation of responsible savers, consumers, and investors through its mobile banking application and FDIC insured debit card account for kids and teens.
It stands apart from account transfer services, gift cards, and co-signed checking accounts by creating conversations between parents and children that allows kids to make independent choices while learning to assess trade-offs.
Finnest combines financial experience with motivational learning in a secured environment anchored by parental controls.
The Problem
Parents often lack the discipline, time and resources to prepare their kids and teens for a financially independent future. And they often miss opportunities to have constructive conversations with their kids about earned allowance, saving, spending and money in general. Consequently, most teens grow up with few financial interactions involving money, the very activity that teaches good money habits. With cash disappearing from the household, teaching the value of money becomes even harder.
Kids face dozens of important financial decisions before the age of 18. They'll need to make smart choices when taking out student loans - the average 2016 college graduate has $37,172 in student loan debt - building credit, and embarking on careers.
Lastly, traditional banks offer little to kids besides gift cards and brochures. The few who do offer co-signed accounts remain mostly untouched by young users because of the difficulty of access and non-engaging platforms.
We can see below some implications of a lack of basic financial understanding: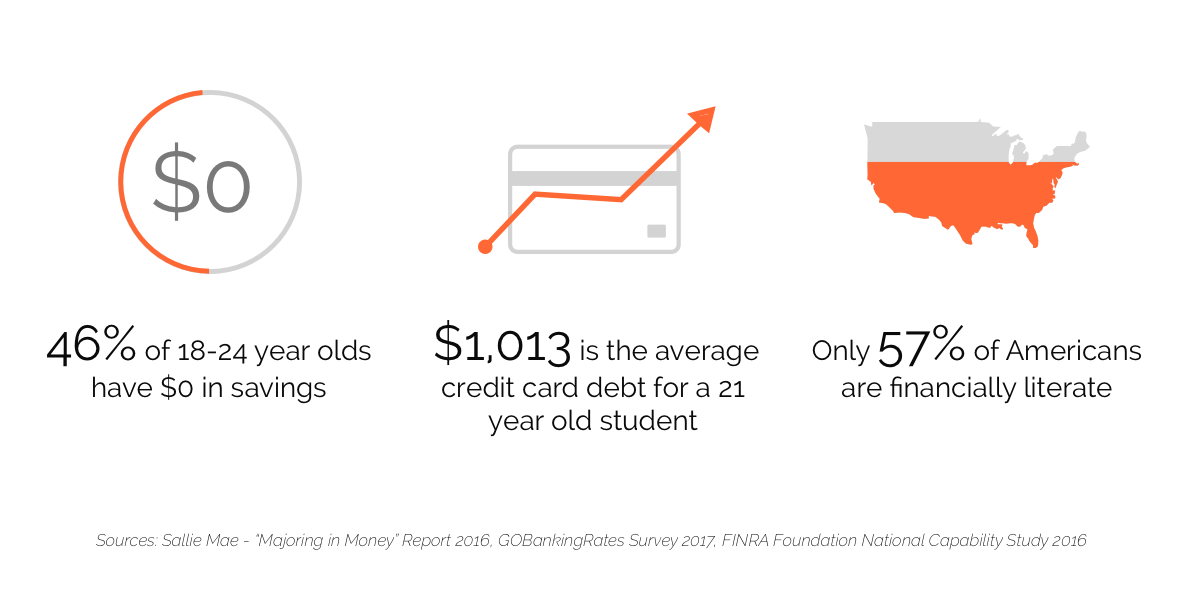 Sources:
The Solution
Finnest combines real life money management with financial education for kids ages 8-18. We have built an application that allows kids to manage their money, establish budgets and savings goals, and experience the power of compound interest, all within an approachable and engaging interface.
Our mobile banking platform acts as a kid's first bank account with financial education, gamification, and incentives that drive behavioral change.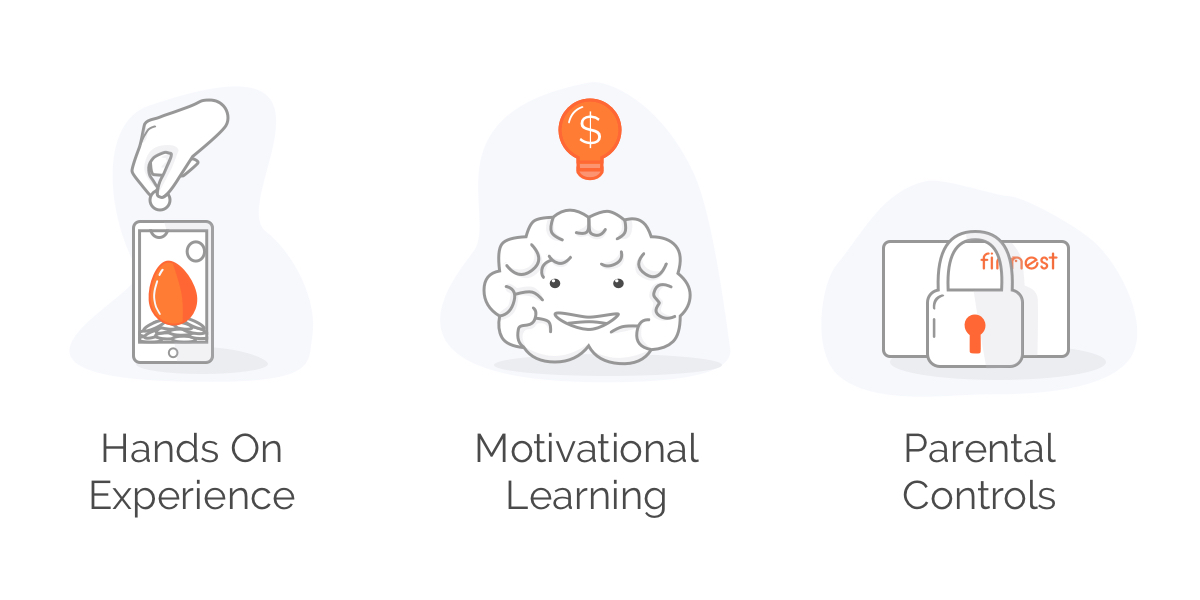 Kids using Finnest's secured debit card can learn financial independence and become a responsible manager of their own finances, all while Finnest's parental controls protect against costly mistakes.
Additional features include:
In-app account opening in less than 4 minutes
Automatic allowance transfers to kids
A separate savings sub-account to store money for goals
Spending limits and instant card lock
Instant money transfers (parent to child, etc.)
Savings reminders and auto-saving
A set of unique educational features and rewards (currently in stealth mode)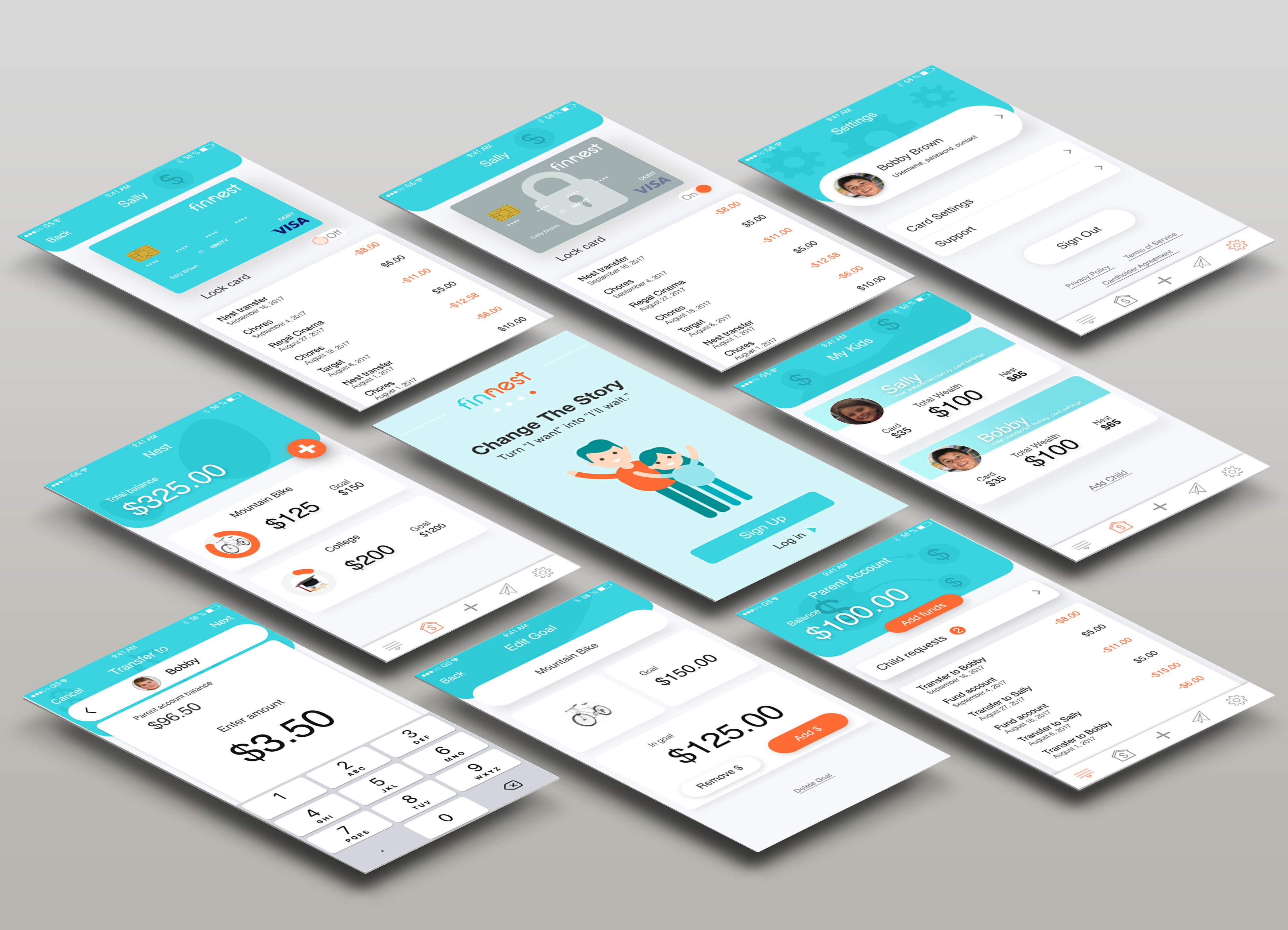 Testimonials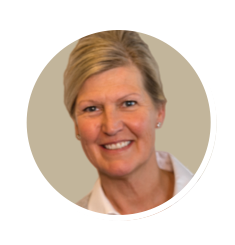 Sylvia
Pilot User with two kids
"I've seen a huge difference with my kids since Finnest. Before at the store they would ask, "Mom can I have this, can I have that?" It was hard to say no and sometimes I would give in. I mean, what's $5? But now I say, "Do you have money on your card?" and they're thinking "Hmm, do I really want this?" Now they're saying, "Never mind, I'll wait."
Market
Finnest is positioned to tap into a $6 billion market opportunity that is currently underserved in the US.This niche is ripe in today's digital payment and banking world, and we see significant demand for our product.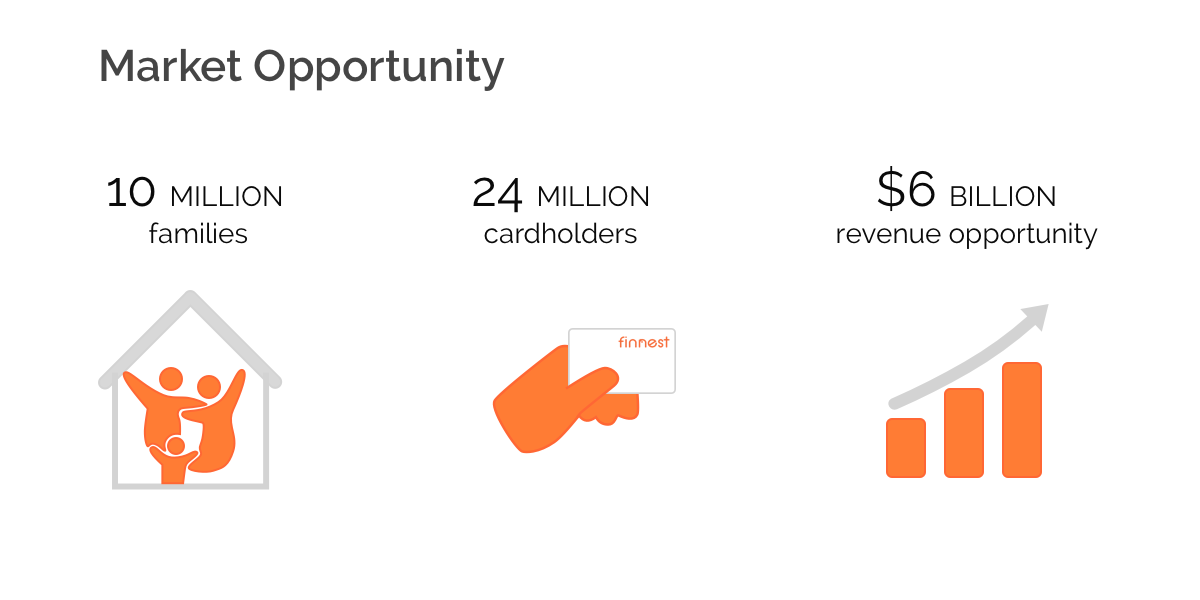 Sources:
Pew Research Center analysis of current population Survey
There are more than 15 million families and 40 million kids between the ages of 8-18 in the US alone. Based on certain household characteristics such as income or education, our initial target market is 10 million families with a total of 24 million kids.
Additional factors such as the adoption of Smartphones and mobile apps amongst adults and kids have led to increased demand for digital payment and personal financial management tools. The total addressable market is a function of subscription fees and interchange revenue from purchases.
Competitive Landscape
With a focus on behavior modification, Finnest stands apart from simple account transfer services, gift cards or linked checking accounts. Our pilot has shown that Finnest creates a conversation between parents and children, allowing kids to make independent choices while learning the trade-offs involved.
Compared to all other options available such as traditional checking accounts etc., Finnest has mechanisms in place to engage users in active and passive learning as well as help parents easily manage transactions with their kids.
Our compelling interface and educational focus attracts several customers
Retail Customers - parents
Businesses - financial services providers seeking value added offerings for their clients and employers seeking value added benefits for employees
With Finnest's focus on education and long-term behavioral change we are in a stronger position than traditional banking products to attract users through direct marketing and partnerships.
Our most similar competitors, Current and Greenlight Card, entered the market in early 2017 with a well designed digital wallet. Their focus is rather placed on facilitating spending with parental controls.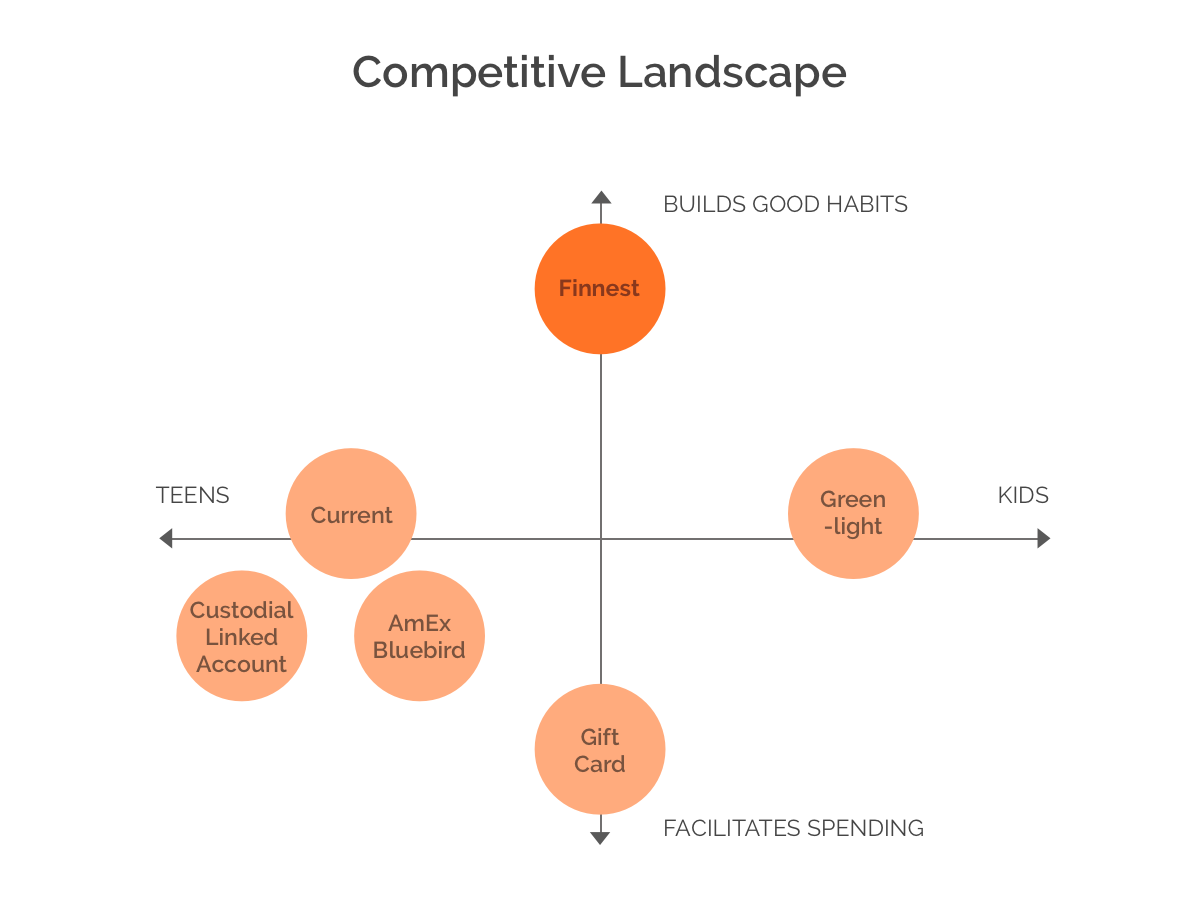 Business Model
Finnest appeals directly to parents, making the product attractive on a retail level as well as to financial service firms that work with families. Our plan is to make Finnest available on a B2C as well as a B2B basis.
Annual subscription fees:

$5 per month for the family.

Interchange fees:

Based on card transactions Finnest receives a substantial amount

Licensing:

A co-branded app for companies. Finnest anticipates offering the technology to financial institutions as a white-labeled platform.
The Finnest app is available through the iOS App store and the website. Once a family signs up, the kids' debit cards will be shipped directly to their home and are ready to use. Android and web version will be available in the future.
Progress
We have successfully tested Finnest over the past 10 months with paying customers. We used an existing debit card program and our own application to prove the concept and simulate various functions.
We collected microdata around usage, savings rates, and user experience. Families communicated with us regularly and met in focus groups several times. The data bore out the concept and convinced us that Finnest was solving a multitude of issues paramount to parents and their kids.
To date we have:
Developed a go-to-market strategy
Built a waitlist of well over 500 people through organic online marketing
Partnered with several high schools in Rhode Island for testing opportunities and distribution
Closed our first deal with a financial services provider
Our application has been developed entirely in-house and is expected to be in production within Q2 2018.
In March 2018 we received approval from our issuing bank and began integrating with their software infrastructure. This partnership enables us to issue FDIC insured accounts and debit cards under the Finnest brand.
We are capital-efficient because of our extremely low overhead costs and can launch Finnest with minimal investment to date.
The capital raised through Netcapital covers all costs to complete the set-up and launch a public beta.
We are in the process of raising additional capital to find product market fit over the next 18 months and optimize the platform.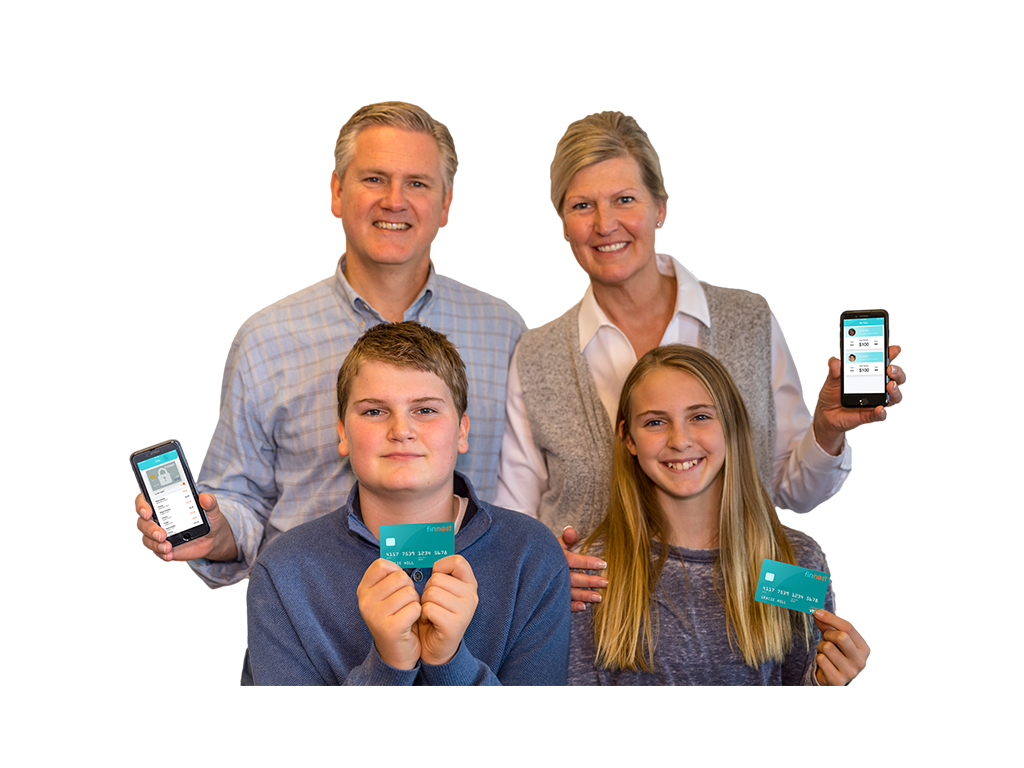 Success so Far
The company was founded in 2016. After forming our initial team and board of advisors we graduated from our first accelerator program SE Greenhouse and launched our first pilot product in February 2017.
With a running pilot, paying customers, and a solid execution plan, Finnest was selected as a finalist in the MassChallenge 2017 Accelerator. In September 2017 we launched our first iOS app to our pilot users. In December we were accepted as 1 of 10 companies into the Digital Federal Credit Union FinTech Center in Boston.
In February 2018 we closed our first licensing deal with a financial service provider and sold a package of individual family licenses in a B2B2C deal; several more deals are in the pipeline.
In March 2018 we received bank approval and, with our fully native iOS app about to be completed, are now ready to launch.
Throughout the lifetime of the company we have been accepted into various programs and given several awards.
Notable achievements include:
MIT FinTech Hackathon Finalist 2017
MassChallenge 2017 Finalist
GetStarted Rhode Island Finalist 2017
2018 Rhode Island "50 on Fire" awardee and overall winner of the "Technology" category
DCU FinTech Innovation Lab Participant 2018
Press Highlights
GoLocalProvidence
Fox Providence
New England Cable News
Team
Finnest's Team brings a powerful combination of successful engineers, bankers, parents, and driven people to the table. Meet the team behind Finnest
Clemens Grave
CEO & Founder
Clemens received his education in Mechanical Engineering and Business from the University of Technology in Vienna, Austria. He started his career in the automobile industry working for Audi, Porsche, and Bugatti. Eager to build his own company, he completed a Master's degree in Innovation Management at Brown University. Experience managing his own money from a young age inspired him to develop Finnest. Clemens is entrepreneur-in-residence at Brown, where Finnest is headquartered.
Andi Pollinger
Interim CMO
Over 30 years experience in financial services at top firms including Fidelity Investments, Cambridge Associates and Wachovia. She held leadership roles across strategic marketing, product and service development, brand management, CRM, and corporate communications with a focus on leveraging technology to promote and deliver leading edge products. Andi received her MBA from the Simmons Graduate School of Business.
Francesca Bartholomew
Head of Product Design
Frankie views design from a scientific lens leveraging her background in Neuroscience and studies in cognitive and developmental psychology. With insights as a step-mom to two young women, she understands first-hand the struggle of financially educating the next generation.
Richard Petrov
Senior Mobile Developer
Richard has a degree in Game and Simulation programming and is our senior mobile engineer. He has been developing games for over 20 years and has worked on educational titles that have been played by hundreds of thousands of people.
Augusto Monteiro
Senior Back-end Engineer
Augusto has more than 11 years experience as a software developer. He has been involved in startups since the age of 14 when he built a social network and commercial software application with over 30,000 users. Augusto recently led a team of engineers at a successful US software startup.
Joe St. Germain
CFO
More than 20 years of experience in accounting and finance for startups and emerging growth companies. He has held various finance leadership positions in startups and small to mid-sized companies. Joe is the founder of Company Launch Partners, a financial management firm providing outside finance and accounting services. In addition to being a licensed CPA, he earned his MBA from Northeastern University.
Advisors
Alex Liu
Vice President, Innovation Center at First Data Corporation
Fmr. SVP Prepaid at Bank of America
Fmr. Board Member of the NBPCA
John Bennett
Principal at Nevo Technologies
Over 20 years in software architecture and security experience
Bob Miller
VP of Innovation Services at Yet2
Use of Proceeds
The proceed raised through Netcapital will be used to complete product development and launch Finnest to the public.
Major usage of funds include

Set-up fee with our bank and payment processor
Operational cost to issue first few hundred live accounts
General Operations
If the offering's maximum amount of $107,000 is raised:
| Use | Value | % of Proceeds |
| --- | --- | --- |
| Compensation for team | $9,855 | 9.2% |
| Marketing | $5,000 | 4.7% |
| Operating costs | $31,902 | 29.8% |
| Legal | $20,000 | 18.7% |
| Complete Product Dev | $35,000 | 32.7% |
| Intermediary fees | $5,243 | 4.9% |
Terms
This is an offering of Common Stock, under registration exemption 4(a)(6), in Finnest, Inc.. This offering must raise at least $10,000 by May 22, 2018 at 11:59pm ET. If this offering doesn't reach its target, then your money will be refunded. Finnest may issue additional securities to raise up to $107,000, the offering's maximum.
$10,000 minimum
$106,883 raised
If the offering is successful at raising the maximum amount, then the company's implied valuation after the offering (sometimes called its post-money valuation) will be:
6,185,853 shares
×
$0.41 per share
$2,536,200implied valuation
SEC Filings
The Offering Statement is a formal description of the company and this transaction. It's filed with the SEC to comply with the requirements of exemption 4(a)(6) of the Securities Act of 1933.
We're also required to share links to each of the SEC filings related to this offering with investors.
Updates
Apr 22, 2019

May 23, 2018

Primary offering finalized, selling

shares

Sold $0.41 for a total of $106,882.90

shares at

May 23, 2018

Mar 26, 2018

Mar 22, 2018

Primary offering of $0.41

shares at

Mar 22, 2018
Transactions
Spread
| Bid quantity | Price | Ask quantity |
| --- | --- | --- |
*Some securities may only be transferred to accredited investors if issued within the past 365 days. Unaccredited investors are permitted to place bids, so some transfers may have yet to occur.
No recent secondary activity
Transaction Log
Ask a Question
Proofread your comment before submitting: once it's posted, you can't edit or delete it. For the fastest help with the web site, email help@netcapital.com instead of commenting.
Understand the Risks
Be sure to understand the risks of this type of investment. No regulatory body (not the SEC, not any state regulator) has passed upon the merits of or given its approval to the securities, the terms of the offering, or the accuracy or completeness of any offering materials or information posted herein. That's typical for Regulation CF offerings like this one.
Neither Netcapital nor any of its directors, officers, employees, representatives, affiliates, or agents shall have any liability whatsoever arising from any error or incompleteness of fact or opinion in, or lack of care in the preparation or publication of, the materials and communication herein or the terms or valuation of any securities offering.
The information contained herein includes forward-looking statements. These statements relate to future events or to future financial performance, and involve known and unknown risks, uncertainties, and other factors, that may cause actual results to be materially different from any future results, levels of activity, performance, or achievements expressed or implied by these forward-looking statements. You should not place undue reliance on forward-looking statements since they involve known and unknown risks, uncertainties, and other factors, which are, in some cases, beyond the company's control and which could, and likely will, materially affect actual results, levels of activity, performance, or achievements. Any forward-looking statement reflects the current views with respect to future events and is subject to these and other risks, uncertainties, and assumptions relating to operations, results of operations, growth strategy, and liquidity. No obligation exists to publicly update or revise these forward-looking statements for any reason, or to update the reasons actual results could differ materially from those anticipated in these forward-looking statements, even if new information becomes available in the future.
Looking to raise capital?
We can help turn your friends, family and customers into investors.
Learn more
Interested in more investment opportunities?
Browse all offerings currently available.
See more