Introduction
Introducing Dome Audio Inc.: "The Future of Sound"
Dome is the multi-patent pending holder of a proprietary bluetooth, surround sound, bone conduction, and dual fidelity headphones. We plan to use our technology, combined with great design, to revolutionize audio, fashion and branding in one unmistakable design. Music lovers from all walks of life are going to love our unique features, while public figures and brands are going to love our ability to collaborate.
"Dome headphones have changed the game with an ingenious way to experience all things audio!"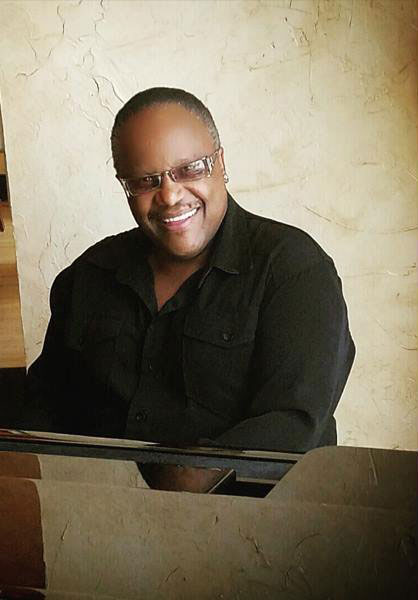 Thomas Dawson is a master recording engineer, accomplished musician, producer, composer and Music Director for the legendary, multi-platinum band, Commodores.
Dawson is at the forefront of music technology trends and has worked with music greats including Beyonce and JLO.
Problem
Headphones have become a permanent accessory for most people. During workouts, commutes, or even sitting at a desk, many people are constantly listening to music, podcasts, and a variety of other media. In fact, studies suggest headphones are the fifth most consumed tech product on the market.
Having headphones in all of the time causes two problems: 1) wearing headphones all the time can be damaging to our ears and 2) headphones are distracting, which can lead to dangerous situations, especially when behind the wheel of a car.
Dome headphones "open-ear" listening capability solves the problem of "closed-ear" listening, an inherent characteristic of all conventional headphones and ear-buds.
On, in, and over the ear headphones, which is indicative to all brands on the market, pose two potentially serious health and or injury problems.
First problem: Hearing Degradation
Headphones that go over the listener's ears can damage hearing if used for too long or when played too loudly. They are not as much of a risk as earbuds are: Having the source of the sound in your ear canal can increase a sound's volume by 6 to 9 decibels — enough to cause some serious problems.
Headphones cause damage to your ears the same way other loud noises do, resulting in what audiologists call "noise-induced hearing loss." Over time, the sounds from your headphones cause the hair cells in the cochlea to bend down too much or too severely. If they don't get time to recover, the damage can be permanent. Headphones don't even have to be extremely loud to damage your ears. Even listening to headphones or earbuds at a moderate volume can damage your hearing over time.
"One of the most glaring problems with conventional headphones is being cut off from environmental cues. As a result, there has been an increase of accidents to pedestrians because of this disconnection."
Linda Thrasybule, MyHealthNewsDaily Contributor
Second problem: Injuries or death from moving Vehicles
The number of pedestrians who have been killed or injured while wearing headphones has more than tripled in six years, according to a new study.
More than half of the vehicles involved in the accidents were trains. Lichtenstein said that based on the data they collected, it's not clear whether these pedestrians were crossing train tracks or fell on the tracks.
Nearly 70 percent of the 116 accidents resulted in deaths. About 90 percent of the accidents occurred in large cities. About a third of the vehicles' drivers reported sounding a horn as a warning before the crash.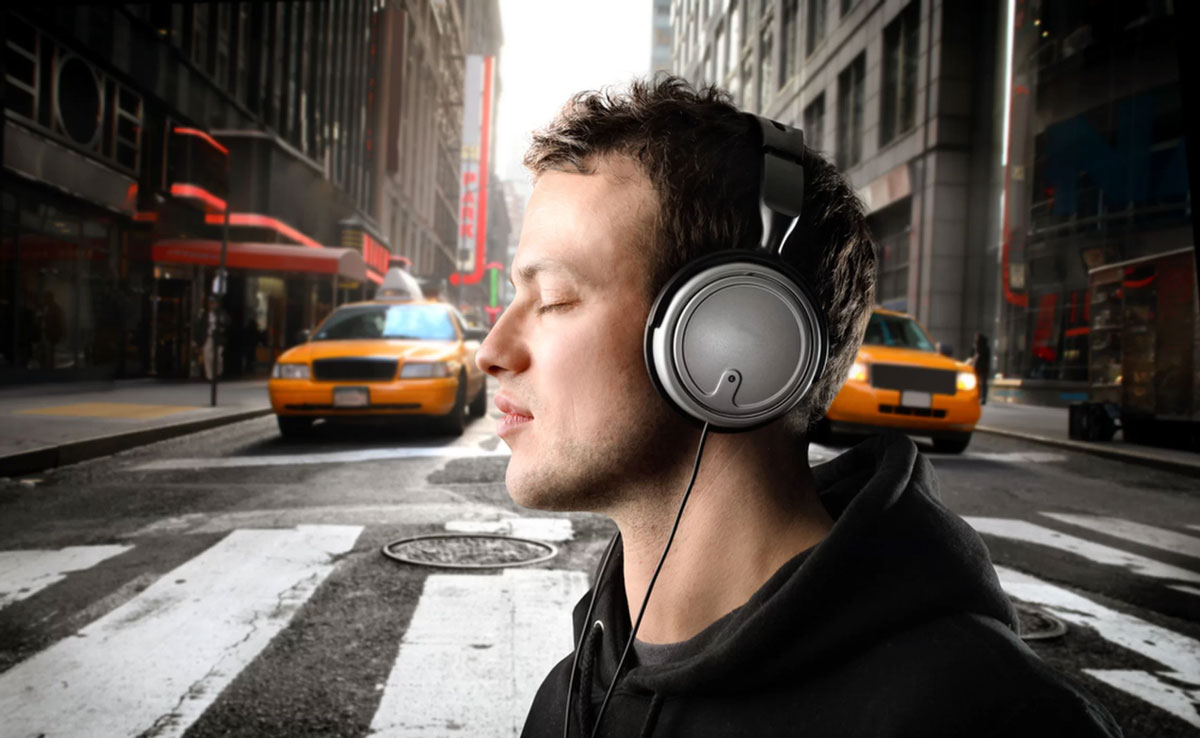 Solution
Introducing Dome Audio's proprietary Surround Sound Bone Conduction Headphone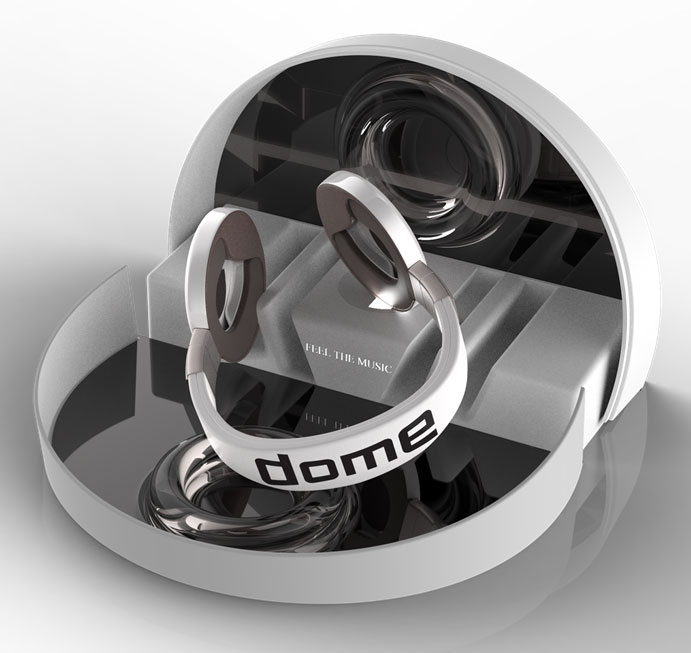 Dome Audio Inc. is the patent-pending holder of a surround sound bone conduction headphone that allows both open and closed ear listening. Open ear listening allows audio content (music, navigation, news or podcast) to be heard in full fidelity while simultaneously hearing important ambient sounds in the environment.
When the listener is in a relatively safe environment, they can attach Dome's noise isolation covers and fully immerse themselves in Dome's one-of-a-kind sound.
Dome headphones provides the ultimate environmental safety feature!
Dome uses bone conduction technology, which produces sounds through vibration. Unlike conventional headphones, which produces sounds that directly impact the inner ear, bone conduction speakers do not. Therefore, hearing loss associated with bone conduction is significantly reduced.
Dome headphones provide a radical reduction in hearing loss risk!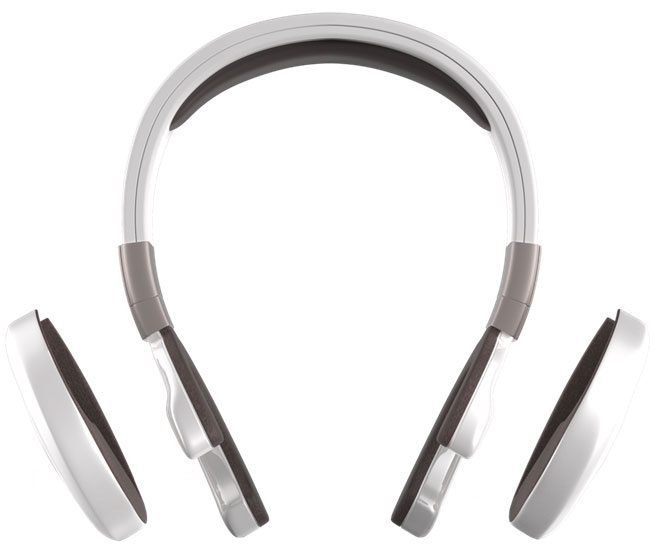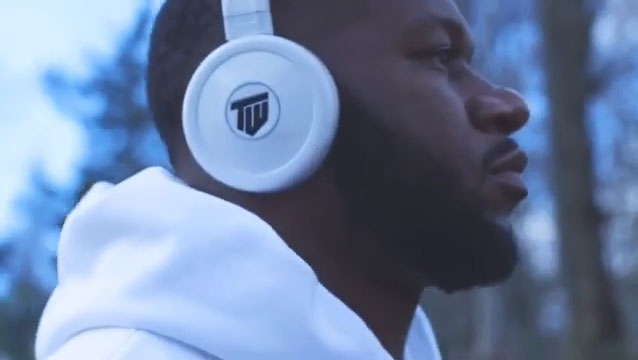 Market
The basic design and function of headphones have not changed since 1919, when Nathaniel Baldwin invented the first headphones. Over 100 years later, in 2014, Apple acquired Beats headphones for $3.3 Billion dollars, while Beats headphones still have the same design and function as Nathaniel Baldwin's original headphone.
Market Opportunity
Dome Audio created a multi-patent pending headphone with a unique ergonomic design and features to include quad placement, bone conduction speakers, detachable noise isolation covers, Bluetooth communication, and a mobile app.
Dome headphone plans to enter into the 48% (almost 50%) of the market currently occupied by "others" (no name brands).
Competitive Landscape
Based on analysis of the "over the head" headphone industry, and competitive trends, Beats and Bose are main competitors of Dome headphones.
Both Beats and Bose have firmly established brands, and will likely continue to maintain their market share. Apple is not nearly as popular for "over the head" headphones and is not a strong contender in that segment of the market.
Dome headphones are unique from its competition in four distinctive ways:
Design Features: Dome headphones aesthetic design is unlike any headphone on the market. The ergonomic fit, that wraps around the ears, is an obvious attention getter.
Fidelity Features: Dome's four-point bone conduction transducers are placed around the ear, instead of on, over or in the ear. It is the first over the head, bone conduction headphone with more than two bone conduction speakers.
Versatility Features: Dome is the first headphone with detachable noise isolation covers. This feature allows open or closed mode listening. Dome Covers also provide the ability to change its fashionable look, i,e, color, features and brand logos, on the fly.
Audio-wear Features: Dome Covers are primed for logo collaborations with big fashion, auto, sports and entertainment brands. Dome Audio has cracked the code on co-branding.
Brands and Influencers - They need a way to stand out
Today, every brand is looking for ways to stand out in a crowded marketplace, and every Influencer, from actors to athletes, is looking for products that can increase their value. Headphones are everywhere, but for the most part, Bose, Beats, and Apple are the only brands getting exposure for them. There are plenty of other style brands, such as Supreme etc., who could use high-tech real estate on consumers' heads to promote themselves. But up until now, there hasn't been a product that allows them to easily put their brand on high quality headphones.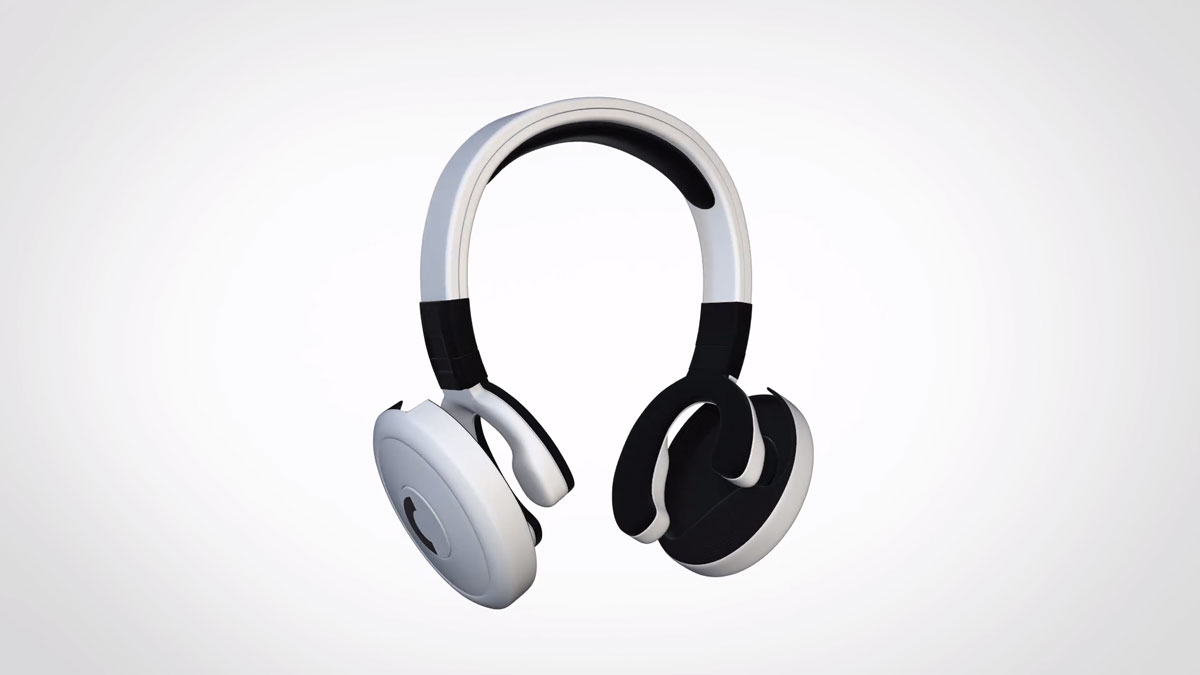 Business Model
Dome Audio Inc. plans to generate revenue via direct to consumer e-commerce. Dome headphones and Dome Cover accessories plan to be sold via its website, social media platforms, and Dome hosted promotional events (with its ambassadors and influencers, whose combined social media reach is slated to exceed 500 million followers).
Dome Audio plans to use the 3 C's of Scarcity Marketing: Control, Cool, and Collaborations. Control: Dome plans to control its supply with limited releases of its product, thereby enticing consumer demand while proliferating its brand presence. Cool: Dome hopes to use its "Cool" factor to create a cult-like attraction to its products. Collaborations: Dome plans to collaborate with fashion brands, pop culture, influencers, ambassadors, athletes, and celebrities to transcend conventional headphones. As a result of the 3 C's, Dome Audio plans to touch a broad spectrum of collaborators, across various industries, thereby benefiting from collaborators' social media following, and subsequently optimizing Dome's brand equity.
Progress
Dome Audio has the following: Dome trademarks granted No. 5,654,519, No. 5,852,199 Dome design patent No. 29,648,073 published. Raised nearly $250,000 from seed investors. Assembled a highly experienced executive team. Vetted near-shore contract manufacturing partners. Established in-house rapid prototyping, custom 3D modeling software, proprietary app, and have acquired Media Assets, i.e., celebrities, ambassadors and influencers.
Dome Audio plans to acquire customers via digital banner ads, social media promotion campaigns via Dome celebrity ambassadors and influencers, direct to consumer engagement, and nationwide pop-up shop promotion events.
Success
Recent success for Dome Audio include new strategic partnerships with NBA and NFL players, agents and managers. Dome has also achieved some success with celebrity artist acquisition through its new collaborative partnership with music industry legend, Thomas Dawson.
Completed Milestones
Electronics Development

Designed schematic circuit with Bill of Materials (BOM)
Designed Printed Circuit Board (PCB)
Received independent design review
Received initial PCB prototypes
Developed firmware and software

Enclosure/Mechanical Development

Created 3D computer model
Ordered looks-like prototype
Evaluated prototype, revise as necessary
Prepared 3D model for high-pressure injection molding

Retail Package Development

Designed custom packaging
Designed graphic artwork
Prototype packages

Advertising and Marketing

Developed Advertising Asset Portfolio
Prepared, tested and implemented Facebook advertising
Initiated negotiations with brand influencers and brand ambassadors
Operating Team
Ben White
Chief Executive Officer
Chief Technical Officer
Ben is the founder of Dome Audio Inc. He has over 20 years' experience in the music industry as a producer, writer, musician, engineer and serial entrepreneur. Ben holds a Bachelor's Degree in Metaphysical Science and is responsible for providing the company's leadership and intellectual property. His professional career in Neuro/Biofeedback technology and its applications in human performance began in the late 90s. In 2002, he received board accreditation from The National Registry of Neurofeedback Providers as a Certified Neurofeedback Associate.
By 2004, the Institute of Neuro Learning designated Mr. White as Master Sensory Integration Specialist, and in that same year, he placed as a finalist in the Charles B. Benenson Entrepreneur of the Year Award, presented by Project Enterprise, New York.
NJ Discover Exclusive; A Journey to the Future of Sound. My Day with BEN WHITE, Inventor, Founder, CEO Dome Audio (Disruptive Headphones) by Calvin Schwartz March 3, 2020
Tim Wright
Chief Strategy Officer
Tim Wright epitomizes the phrase, "More Than An Athlete". During his career at Rutgers University as a student-athlete, he maintained high honors with a niche focus in sociology. After graduating, he went on to the NFL, earning record-breaking success to become statistically one of the leagues top tight ends. The following year, he was an instrumental piece that helped the New England Patriots win the Super Bowl, catching 6 touchdowns from legendary Tom Brady during that season.
Understanding the platform he achieved becoming a Champion and the knowledge he acquired about the business of professional sports, he felt this was an opportunity to develop business ventures for his life after the game.
Wright is a visionary and strategic thinker who is in touch with the world's social shifts and trends and how they relate to a product/company such as Dome Audio. His background and experience give him the instinctive ability to suggest strategies that will maximize its impact on Domes widespread consumer base.
NJ DISCOVER EXCLUSIVE: Conversations with TIM WRIGHT- #Rutgers #Football #NFL (Tampa Bay, Detroit, Kansas City), New England #Patriots (Super Bowl ring), Business-The Wright Cut AND NOW changing the way people will listen to music/sound forever-DOME AUDIO (headphones) by Calvin Schwartz February 11th 2020
Christopher Chambers
Chief Financial Officer
Chris is a graduate of the U.S. Military Academy at West Point (BS, Engineering) and the Wharton School of Business (MBA, dual degrees in Finance & Multinational Management). Mr. Chambers founded a growing simulation company, Serious Simulations, which has paved new technological ground in the fields of Virtual and Augmented Reality for training.
He also was a key leader at Laser Shot, Inc. (a military Simulation company), where he served in various positions, including President, Chief Development Officer (CDO), and Vice President for Corporate Strategy and Business Development. The company experienced a tripling of annual revenue (to $27 M), with an additional contract backlog with $21M profit. Throughout his experiences in high growth companies, Mr. Chambers choses to retain direct responsibility for all Business Development activities.
He booked many strategic contracts and subcontracts worth dozens of millions of dollars including two DOD Programs-of-Record worth over $54 Million.
Davide Ivaldi
Head of Production & Product Manufacturing
Davide is an Engineer and Supply Chain specialist whose career spans 30 years in Manufacturing, Business Integrations, and Product Lifecycle Management (PLM).
After attending the USAF Academy and graduating from Rose-Hulman Institute of Technology in 1991 with an Electrical Engineering degree, Davide filled multiple, industrial automation roles both as a Process and Applications Engineer. He has over 20 years of progressive roles in the Supply Chain arena covering Commodity Management, Systems Integration, Strategic Outsourcing, M&A due diligence through Startup/Commissioning, and numerous project executions primarily in Consumer Audio, Medical Equipment, and Industrial Instrumentation.
As a former Configuration Manager, he has years of experience implementing PLM, Change Management, and Quality Systems. He brings an experienced, keen eye for both technical infrastructure and supplier relationships with an emphasis on maintaining Value & Quality throughout the supply chain.
Hakim Taylor
VP of Promotions
Hakim Taylor is the President and Partner in the web design firm Camron Designs, Inc, a consulting company providing companies with training, organizational development, technical administration, management leadership development, and complex troubleshooting. In executive capacities with the company, Taylor oversees operations, accounting, customer service, and marketing. Through a successful 8-year tenure, Taylor developed and implemented strategic business plans leading to substantial revenue and profit growth. Furthermore, Taylor excelled in creating both the structure and team necessary to guide the company through the turbulence and uncertainty of this dramatic growth. Mr. Taylor came to Camron Designs with an 8-year senior management background in IT, Tech, Web Coding, and Website administration.
Hakim Taylor is also a partner in THE TFD, Inc. a full-service record and Distribution Company distributed by Capitol Music Group. Mr. Taylor is a 20 year veteran of the music and entertainment industry. He began his career working at RCA Music as a national marketing manager. Since then, Taylor has worked at Sony Music Group (VP of Radio Promotion), Interscope Records (VP of Marketing), Warner Music Group (VP of Radio Promotion and National Street Marketing) and Tommy Boy Records (Senior VP of Promotions) in executive capacities. His clients have sold over 60 million records worldwide. His experience extends to music publishing, radio promotion, branding, and advertising as well as consulting.
Eric Helmstetter
Head of Packaging Design
Eric Helmstetter is the creative energy behind the 30-year success of ThinkWork Creative, specializing in all things packaging. Recipient of 6 Communicator Awards and 3 Summit Creative Awards, Eric's keen sense of spatial relations helped grow ThinkWork into a nationally recognized firm. His insatiable passion for all things creative has earned him clients such as Mars Wrigley, Crayola, Ferrero Roche, Bayer, TD Ameritrade, Oneida, Sherwin Williams, Maxell, and Coldwell Banker Commercial.
A graduate of Kutztown University, Eric cut his teeth at a mid-sized package design firm in Manhattan, where he took on the firm's first computer-generated design project. Six short years later he left NY to partner with longtime friend Michael Pfeiffer in the launch of their ad agency Pfeiffer Helmstetter Design.
The agency quickly gained recognition when they entered and won Scholastic Magazine ad design contest, "Keep Our Kids in School". Written up in Ad Weekly as a "fresh new agency with big ideas". The duo used the notoriety to land clients like Pioneer Electronics and Johnson & Johnson
Clifton Prescod
Head of Imagery & Product Placement
Clifton Prescod is NY based photographer with a concentration in fashion, editorial, beauty, glamour, and advertising. Clifton joins the team with over 10 years of experience in the photography industry. Clifton was born in New Jersey. It was his father who gave him his first camera at the age of 14. His serious interest in photography developed whilst attending university at NJIT in Newark, NJ.
Clifton later would intern and assist for some of the most prestigious names in photography such as Sante D'Orazio, Alexi Lubomirski, Hunter & Gatti, Miguel Reveriego, Giampaolo Sgura, Adorama Rentals, MILK Studios and more.
Since then, Prescod has become a familiar name in the industry with a client list that includes, VIACOM, BET, MTV, Hearst, Conde Nast and more.
He has also become a favorite with celebrities, and has photographed stars such as Nick Cannon, Swizz Beatz, TPain, Neyo, Fabolous, Wiz Khalifa, Jaquees, Ryan Leslie, SZA, ASAP Rocky, ASAP Ferg, Rick Ross, T.I, Lupe Fisaco, The Game, Perez Hilton, Nene Leaks, Lais Ribiero, Sara Sampaio, Slick Woods, Michael Blackson, Machine Gun Kelly, KYLE, Wyclef Jean, Serayah, and Michael Rainey Jr. to name but a few. He lives in New Jersey with his wife.
Advisors
Thomas Dawson
Music Director for the Commodores
Use of Proceeds
If the offering's maximum amount of $107,000 is raised:
| Use | Value | % of Proceeds |
| --- | --- | --- |
| G & A Expenses | $38,377 | 35.9% |
| Marketing, Promotion & Sales | $16,413 | 15.3% |
| Customer care expenses | $5,050 | 4.7% |
| Rent | $10,101 | 9.4% |
| Manufacturing | $16,665 | 15.6% |
| Research & Development | $6,313 | 5.9% |
| Supplies Expense | $8,838 | 8.3% |
| Intermediary fees | $5,243 | 4.9% |
Terms
This is an offering of Common Stock, under registration exemption 4(a)(6), in Dome Audio Inc.. This offering must raise at least $10,000 by September 29, 2020 at 11:59pm ET. If this offering doesn't reach its target, then your money will be refunded. Dome Audio may issue additional securities to raise up to $107,000, the offering's maximum.
$10,000 minimum
$55,071 raised
If the offering is successful at raising the maximum amount, then the company's implied valuation after the offering (sometimes called its post-money valuation) will be:
50,308,714 shares
×
$0.32 per share
$16,098,788implied valuation
Financials
These financial statements have been reviewed by an independent Certified Public Accountant.
SEC Filings
The Offering Statement is a formal description of the company and this transaction. It's filed with the SEC to comply with the requirements of exemption 4(a)(6) of the Securities Act of 1933.
We're also required to share links to each of the SEC filings related to this offering with investors.
Updates
Aug 17, 2020

It is our pleasure to share with you two...

It is our pleasure to share with you two exceptional updates:

Dome officially obtained its Rutgers logo license and Dome has established its manufacturing partnership with VTech, one of the world's largest suppliers of educational and communication devices.

Thank you for your belief and support!

Read More

Mar 24, 2020

Dome Nation, due to the national and global...

Dome Nation, due to the national and global state of emergency, pre-production manufacturing has been temporarily delayed. Fortunately, progress with our engineers continues regarding production set-up and our proprietary app. We appreciate your support and will keep you updated.

Jul 29, 2019

Primary offering of $0.32

shares at

Jul 29, 2019
Ask a Question
Proofread your comment before submitting: once it's posted, you can't edit or delete it. For the fastest help with the web site, email help@netcapital.com instead of commenting.
Understand the Risks
Be sure to understand the risks of this type of investment. No regulatory body (not the SEC, not any state regulator) has passed upon the merits of or given its approval to the securities, the terms of the offering, or the accuracy or completeness of any offering materials or information posted herein. That's typical for Regulation CF offerings like this one.
Neither Netcapital nor any of its directors, officers, employees, representatives, affiliates, or agents shall have any liability whatsoever arising from any error or incompleteness of fact or opinion in, or lack of care in the preparation or publication of, the materials and communication herein or the terms or valuation of any securities offering.
The information contained herein includes forward-looking statements. These statements relate to future events or to future financial performance, and involve known and unknown risks, uncertainties, and other factors, that may cause actual results to be materially different from any future results, levels of activity, performance, or achievements expressed or implied by these forward-looking statements. You should not place undue reliance on forward-looking statements since they involve known and unknown risks, uncertainties, and other factors, which are, in some cases, beyond the company's control and which could, and likely will, materially affect actual results, levels of activity, performance, or achievements. Any forward-looking statement reflects the current views with respect to future events and is subject to these and other risks, uncertainties, and assumptions relating to operations, results of operations, growth strategy, and liquidity. No obligation exists to publicly update or revise these forward-looking statements for any reason, or to update the reasons actual results could differ materially from those anticipated in these forward-looking statements, even if new information becomes available in the future.
Looking to raise capital?
We can help turn your friends, family and customers into investors.
Learn more
Interested in more investment opportunities?
Browse all offerings currently available.
See more