Testimonials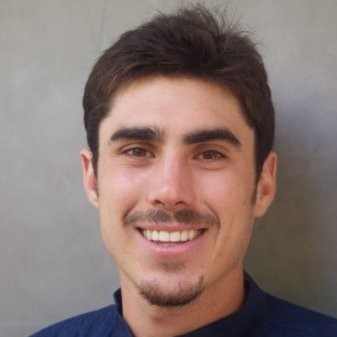 Conrad Liebowitz
"It's sounds like Deshyo has the potential to be the next great platform for creators. Without any algorithms it could be the creators centric platform we've been waiting for."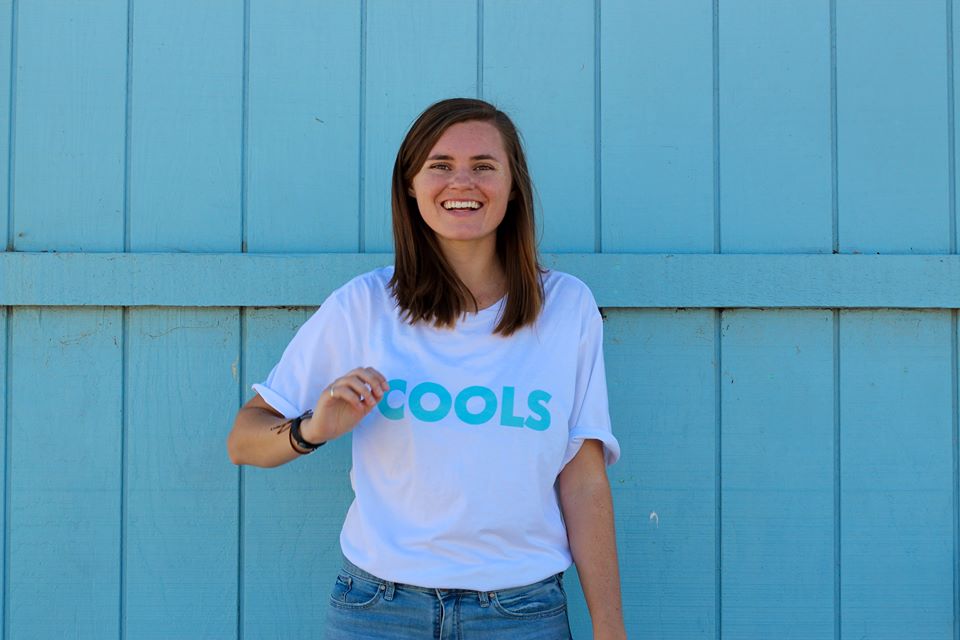 Mary Shafer
"I'm really looking forward to this new platform! There are currently so many algorithms in place that limit the content I see and am able to interact with. Having a more universal platform would allow open communication and eliminate an almost "elitist" world within social media. This fresh spin and approach would not only be a great way to post creative content, but to discover it as well. You would no longer be limited to the people and pages you interact with; this introduces a whole new level of networking that I can't wait to see."
Introduction
Deshyo is a non-algorithm content promotion platform built so that content creators can be discovered more easily, and engage their audience more effectively. As a result, content consumers will be able to discover new content creators and engage with them more often.
Problem
Content Creators
Content creators can generate income through a variety of ways depending on which medium they operate in, but one thing that is true across all mediums is that size of social media following is important. Whether it's through Twitter, Instagram, YouTube, or Facebook, one's social media following can lead to employment (e.g. leveraging your following as an independent journalist into being hired by a larger establishment), monetizing your content (e.g. YouTube partnership program), or brand partnerships (e.g. Instagram shout outs).
Content creators focus on building and engaging their audience through original content in order to leverage themselves into a position to generate revenue through paid content. As one's social media following increases, so does their income. When algorithms restrict the organic discovery and engagement of content creators with their audience, it directly inhibits their ability to generate income for themselves.
Content Consumers
Algorithms hinder basic discovery for general users. For consumers, it's extremely difficult to find new content creators given the current discovery methods. Finding new content creators in spaces they're already interested in is difficult enough, let alone finding new content creators in spaces you're not. How would you find a new blogger? Google? Instagram? There's no effective search mechanism for finding new content creators that are both in the space you want, and that post quality content.
Furthermore algorithms also detract from the user experience regarding engagement for users. Consumers are relegated to engaging with the content placed in front of them, which then usually results in only engaging with a handful of content creators, leading to a recurring cycle. Twitter places a series of tweets in front of you published by a handful of people. You engage with them, and because you engaged with them, Twitter's algorithm places them in front of you the next time you use the platform; the cycle repeats itself. As a result, you only view a fraction of the content creators you've opted into viewing because of Twitter's algorithm. Facebook, YouTube, and Instagram all operate in similar manners, essentially restricting the number of people you can engage with on a regular basis.
Solution
Content Creators
With no algorithm dictating the publishing of content, and the seamless ability to simply copy and paste the URL from all of their publishing platforms, content creators will now be able to promote all of their content across all of their platforms, and consolidate all of their audiences in one location.
With the ability to consolidate all of their audiences into one location, and the ability to promote all of their content to this one single audience, they'll be able to increase their overall reach, thus increasing their overall income on those specific platforms. Finally, because content creators will have the ability to opt into an ad platform on Deshyo as well, they'll be able to generate revenue through another platform that requires no additional work.
Content Consumers
Multiple Search Mechanisms: One search mechanism will be keyword based. A user will be able to find an individual piece of content (e.g. a single article about the election, a single podcast episode about dating, or a funny dog video). A user will also be able to find a specific content creator's feed if they know which individual they're looking for. The last, and most unique, is the ability to find a new content creator based on the subject of content they create. For example, if a user wants to find a new fitness blogger (as opposed to a single blog about being fit), they can type in "fitness," and any content creator who has self-designated themselves with the tag "fitness" will appear.
User-Curated Feeds: If a user decides they want to Follow a specific content creator, they will have the choice of either creating a new feed, or adding them to one or multiple feeds they've already created (i.e. same process of "Pinning" something to a board on Pinterest). The feed they create will be populated entirely from the content as published by the content creators they've added to that feed. For example, a user could create a "Politics" feed, and when they add a specific politics writer to that feed, that feed would only consist of content from that specific politics writer. When they add another politics writer, that feed will only consist of content that the two politics writer publish. This way, the user views and engages only the content they wish to view and engage with at any given time.
Trusted Recommendations: Normally, new content and new content creators are "recommended" by publishing platforms as a result of their algorithm. Deshyo will make no such recommendations. Instead, users will recommend content simply by engaging with it on the platform. As opposed to a "Like" which then gives an algorithm a data point to use to recommend new content, there will be a ranking system. When a user ranks a piece of content, it'll then show on that user's personal feed, first organized by ranking and then by timestamp. Then, when other users visit their profile, they'll see what content they like the most.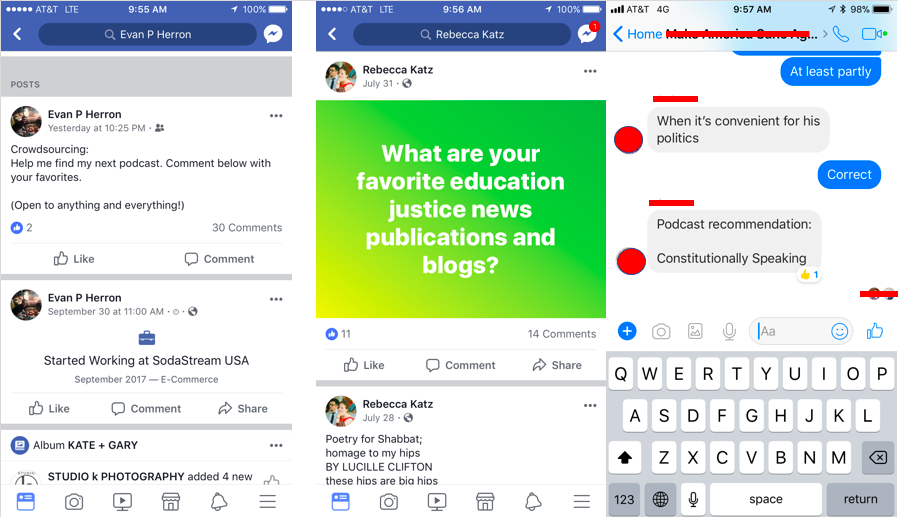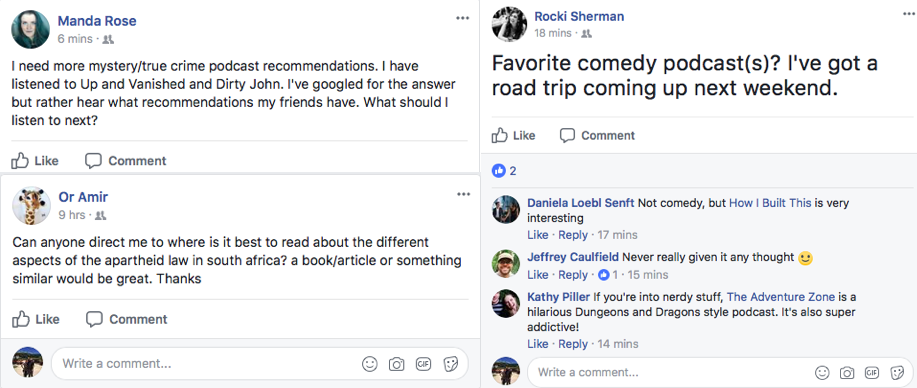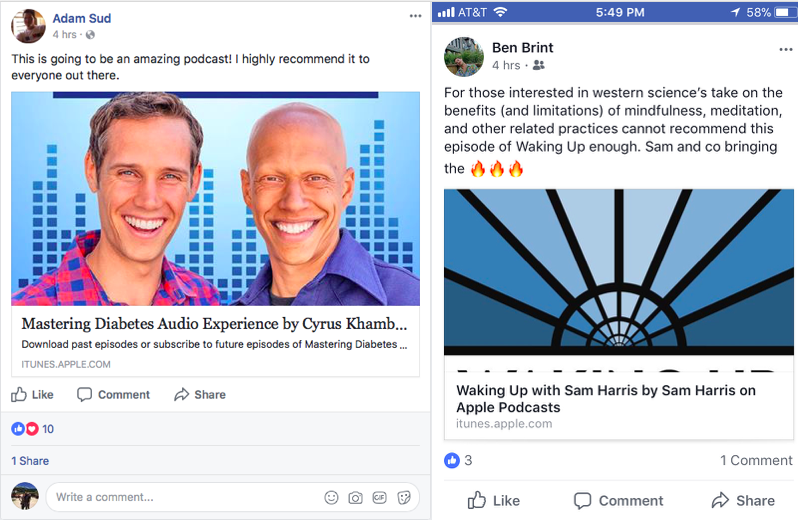 Market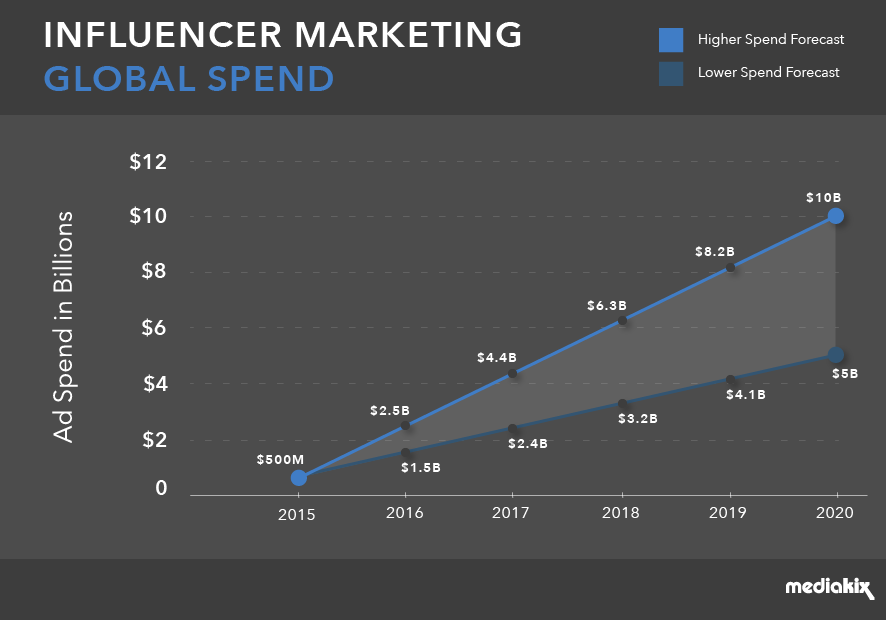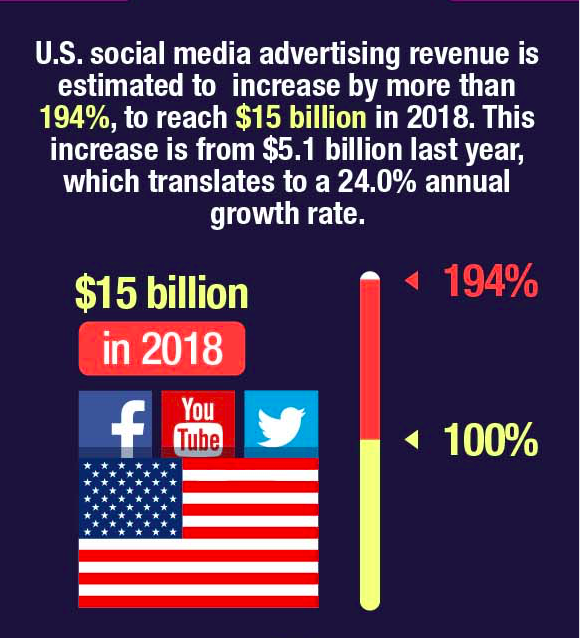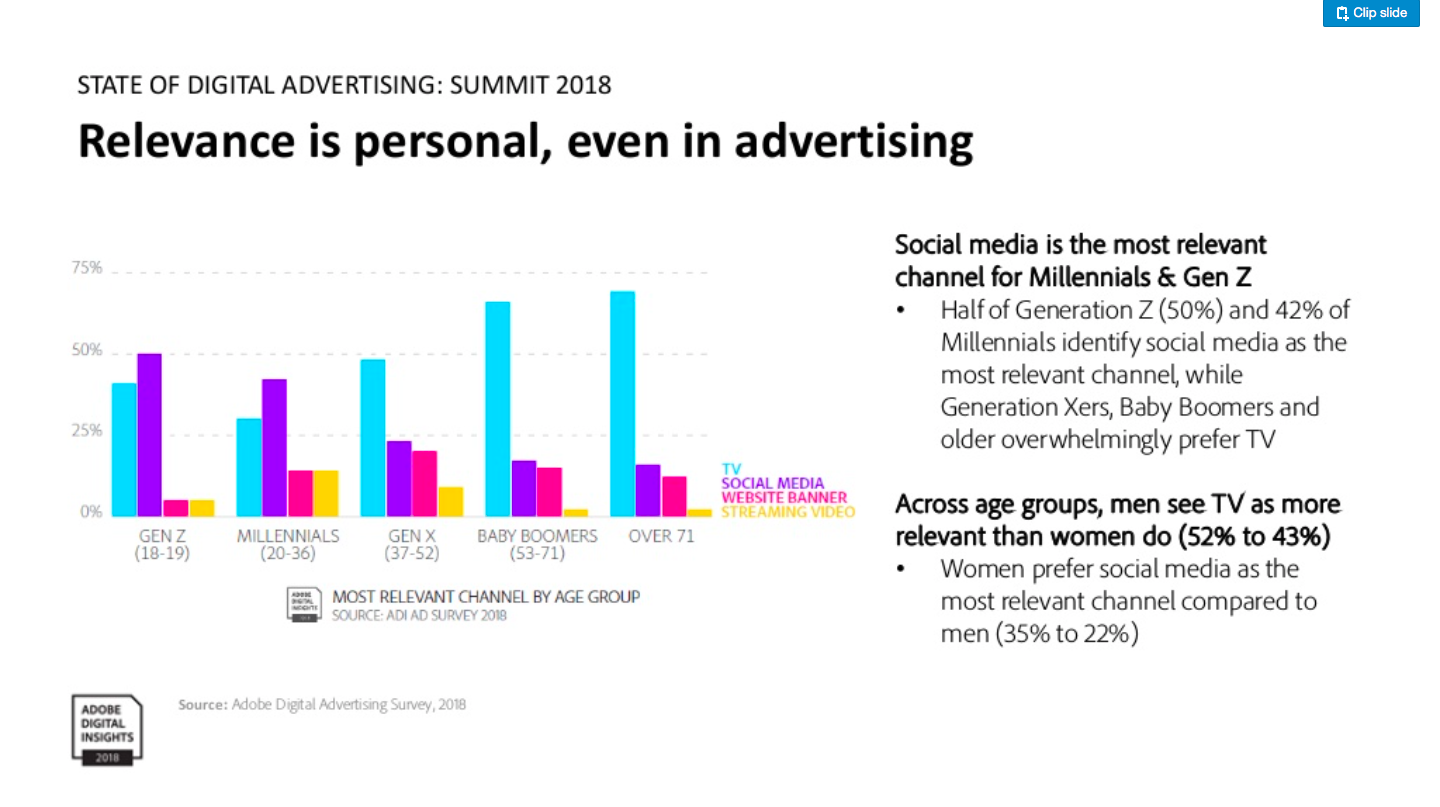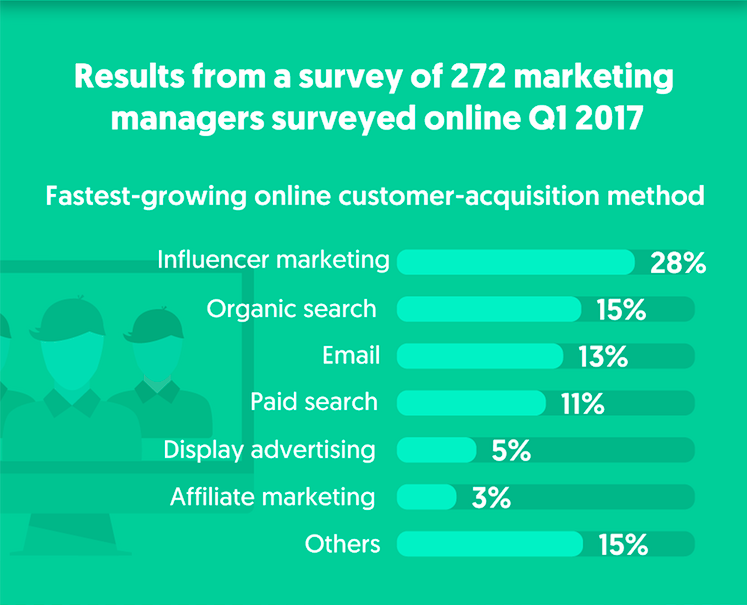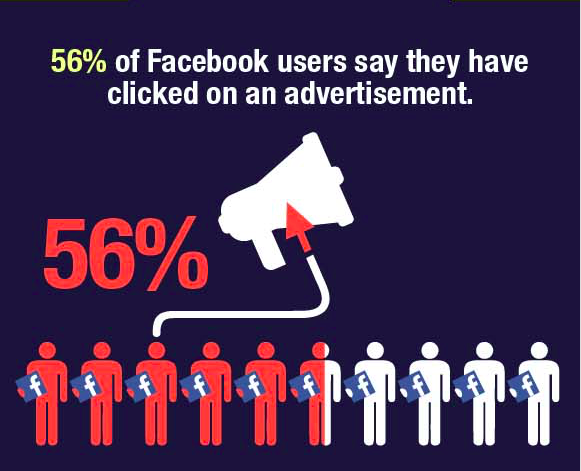 We all know just how much money resides in social media advertising and its growth potential as 50% of Gen-Zers and Millennials prefer social media over television as their desired ad-serving platform. Facebook alone drove in almost$40 billion worldwide through ad revenue. Deshyo plans on leveraging influencer marketing as well, which is only growing; by 2020, it's expected that spending on influencer marketing will be a $5-10 billion industry, and it was the fastest growing online customer-acquisition method in 2017 Q1.
Competitive Landscape
Twitter
Twitter is the main competitor with Deshyo given that it shares the most important features about Deshyo's platform. Twitter's feed attempts to be as up-to-date as possible, appeals to numerous kinds of content creators (journalists, athletes, comedians, podcasters, etc.), and it has a seamless publication system for multiple mediums by allowing users to simply paste a URL rather than upload media.
There are four main differences between Twitter and Deshyo.
First, while Twitter attempts to be as up-to-date as possible with its timeline, it is still algorithm based. As a result, users see a fraction of the total number of people they follow, and they do not see the most up-to-date content from the small number of people they do view.
Second, Twitter's "content" is mostly focused on text and commentary. Consistent Twitter users do not use it as content promotion platform, but rather as a way to comment on current events. It's purpose is not to promote long form video and audio content.
Third, Twitter has a single feed with no capability of organizing various people into user curated feeds. Furthermore, Twitter doesn't make it easy to save content for later engagement.
Finally, Twitter allows all users to publish content, which diminishes the quality of the content that is published. Deshyo only allows original content to be published by the original creator. While the quantity of content published will decrease, the quality will increase, thus increasing user activity and engagement.
Instagram
Instagram is another major competitor for Deshyo as it delves deeper into video publishing and because it's the most popular platform for influencer marketing campaigns. Furthermore, because it requires users to upload media directly and doesn't create many APIs for external sharing, Instagram has created an insular ecosystem that could be difficult to integrate into Deshyo's post creation design, making it more of a competitor than other publishing platforms like Twitch, YouTube, and Facebook.
There are four main differences between Instagram and Deshyo
First, Instagram's algorithm is extremely complex and weighs heavily on content creators, with the average engagement rate on any one single post ~3%-6%. There is no direct way for content creators to ensure their audience views their content other than through post notifications. Furthermore, users have no way of ensuring they see all of the most recent content. Even when users scroll as much as they can to the top post from the previous time they opened the app, they won't see all the most recent content published.
Second, while Instagram is trying to focus on video more through such ventures like IGTV and increasing the length of in-feed videos, they are still a primarily photo-based publishing platform. As I discussed above regarding Instagram's insular ecosystem as a benefit, it is also a flaw. Those wishing to create video content on IGTV are required to use the IGTV app for film and upload as opposed to YouTube which has no such requirement. Deshyo offers content creators the ability to publish their content on any platform that makes sense to them, increasing the amount of potential published content on the platform exponentially.
Third, building on top of the issue, Instagram is not a publishing platform for all content creators. If a content creator primarily focuses on long form video (e.g. web series, travel show, etc.), audio (e.g. podcast), or text (journalist, academic, blogger), Instagram is not optimal platform to which you would try to promote your content. Deshyo would be the first platform whose primary intent would be to promote all mediums of content.
Finally, Instagram doesn't allow users to organize content creators. All accounts whether they're comedy accounts, fashion bloggers, travel bloggers, family/friends, models, or athletes, they're all combined in one feed, making it difficult to engage with the most compelling content a user wishes to engage with at that particular moment.
Feedly
Feedly is a main competitor of Deshyo because it offers its users the ability to create personalized feeds and save individual pieces of content.
There are three key differences between Feedly and Deshyo
First, and most importantly, Feedly is not entirely free. It creates pricing structures that block certain features (arguably the most valuable features of the platform). While $60+/year doesn't seem daunting, most users would rather use a free platform than one which costs money.
Second, while Feedly does allow users to create their own feeds, the curation process isn't as unique as it might seem. Users can only follow large publications (e.g. My politics feed consists of content from Washington Post, The Atlantic, and Politico, but not from individual writers). Deshyo allows users to curate their feeds to the most granular level focused on specific individuals in order to ensure they are only viewing and engaging with content they wish to do so.
Third, the only content a user can engage with is text. There is no direct photo, audio, or video content. Furthermore, the only way to publish content on Feedly is for a content creator to directly connect the RSS feed to their existing blog. However, many content creators decide not to create a personal blog, and focus on building their audience directly on popular publishing platforms like Instagram, YouTube, Soundcloud, Apple Podcasts, and Twitter. Finally, most individual writers on these publications (e.g. Bill Barnwell, an individual contributor for ESPN) don't have the capability of connecting a personal RSS feed, and has no ability to publish his/her content directly to Feedly. Deshyo allows anyone to simply paste a URL so that there is as little of a barrier to entry for content creators.
Business Model
Deshyo is going to offer content creators the opportunity to monetize by selling ads directly on their feeds in exchange for a revenue split between Deshyo.
Other opportunities for the future include a "freemium" model similar to Spotify in which the platform will be free unless a user wishes to pay a monthly free in order to avoid advertisements. This would also be in line with the potential opportunity to allow content creators to allow access to their feeds and allow users to subscribe to individual feeds with a revenue split between Deshyo and the content creator.
Progress
Customer acquisition is based on the recruitment of content creators who will then encourage their various audiences to follow them on the platform.
Deshyo aims to build and cultivate relationships with individual content creators, and, using their network, receive referrals for other content creators to recruit.
At the Month 4 mark, Deshyo plans to hire 3 Brand Ambassadors to assist in the recruitment of content creators. At the Month 5 mark, Deshyo plans to hire an additional Brand Ambassador, and at the Month 6 mark, Deshyo plans to hire a fifth.
Below are projections showing how recruitment of content creators with various number of Followers and a growing "platform transfer" rate will affect overall user growth on a month to month basis.
Success
Press mentions:
KPIs
Our two key performance indicators are number of content creators on the site, and number of content consumers. We believe that every content creator will bring between 10-20% of their audience across all mediums to the site.
Our plan to find and onboard content creators is to build and cultivate relationships with individual content creators in order to create buy-in. Then utilize them as referrals in order to recruit content creators from their networks.. We have a goal to add approx. 25 creators in the first month, and double every month for the first six months. With the exponential increase in content creator recruitment, we believe we can generate a user base of 150,000 by Month 3 and over 2 Million by Month 6.
Team
Zach Silverman
Founder and CEO
Zach grew up in Denver, Colorado eventually going to the University of Colorado at Boulder and receiving a degree in Political Science. He spent his first year after college working in local and state politics, eventually serving as Chief of Staff for the Speaker Pro Tempore Rhonda Fields in 2014 and Campaign Manager for Nancy Cronk in the 2014 election cycle. Afterwards, Zach got his first opportunity in the startup space by working as a Utility Player for Education Funding Partners, a certified B-Corporation. There he learned and honed some of his skills in Microsoft Excel, Google AdWords, Digital Marketing Strategy, Corporate Sales Pitches, Account Management, and what it means to work for a bootstrapped company. Zach moved to Austin, Texas in 2015 where eventually found a job working at Texas Hillel Foundation, a non-profit focused on Jewish student engagement. His main responsibility was to recruit Jewish students to attend Birthright Israel through the campus sponsored trip, staff the trip, and keep the participants engaged in Jewish life on campus upon their return. Here, he learned the importance and power of building and cultivating meaningful and authentic relationships. Zach started working on Deshyo in December of 2016, and in May of 2018 moved to Los Angeles to work on the startup full time.
Use of Proceeds
Web Development (Specifically hiring a development team)
Legal (Intellectual Property Research)
Customer Acquisition
Content Management
If the offering's maximum amount of $100,000 is raised:
| Use | Value | % of Proceeds |
| --- | --- | --- |
| Web Development & Management | $75,000 | 75.0% |
| Intellectual Property Research & Protection | $5,000 | 5.0% |
| Content Management | $2,500 | 2.5% |
| Customer Acquisition | $5,000 | 5.0% |
| CEO Salary | $5,000 | 5.0% |
| Investor Relations | $2,600 | 2.6% |
| Intermediary fees | $4,900 | 4.9% |
Terms
This is an offering of Units, under registration exemption 4(a)(6), in Deshyo LLC. This offering must raise at least $10,000 by November 20, 2018 at 4:00pm ET. If this offering doesn't reach its target, then your money will be refunded. Deshyo may issue additional securities to raise up to $100,000, the offering's maximum.
$10,000 minimum
$15,082 raised
If the offering is successful at raising the maximum amount, then the company's implied valuation after the offering (sometimes called its post-money valuation) will be:
8,349,180 units
×
$0.10 per unit
$834,918implied valuation
SEC Filings
The Offering Statement is a formal description of the company and this transaction. It's filed with the SEC to comply with the requirements of exemption 4(a)(6) of the Securities Act of 1933.
We're also required to share links to each of the SEC filings related to this offering with investors.
Updates
Nov 20, 2018

Primary offering finalized, selling

units

Sold $0.10 for a total of $15,082.00

units at

Sep 7, 2018

Primary offering of $0.10

shares at

Sep 7, 2018
Transactions
Spread
| Bid quantity | Price | Ask quantity |
| --- | --- | --- |
*Some securities may only be transferred to accredited investors if issued within the past 365 days. Unaccredited investors are permitted to place bids, so some transfers may have yet to occur.
No recent secondary activity
Transaction Log
Ask a Question
Proofread your comment before submitting: once it's posted, you can't edit or delete it. For the fastest help with the web site, email help@netcapital.com instead of commenting.
Understand the Risks
Be sure to understand the risks of this type of investment. No regulatory body (not the SEC, not any state regulator) has passed upon the merits of or given its approval to the securities, the terms of the offering, or the accuracy or completeness of any offering materials or information posted herein. That's typical for Regulation CF offerings like this one.
Neither Netcapital nor any of its directors, officers, employees, representatives, affiliates, or agents shall have any liability whatsoever arising from any error or incompleteness of fact or opinion in, or lack of care in the preparation or publication of, the materials and communication herein or the terms or valuation of any securities offering.
The information contained herein includes forward-looking statements. These statements relate to future events or to future financial performance, and involve known and unknown risks, uncertainties, and other factors, that may cause actual results to be materially different from any future results, levels of activity, performance, or achievements expressed or implied by these forward-looking statements. You should not place undue reliance on forward-looking statements since they involve known and unknown risks, uncertainties, and other factors, which are, in some cases, beyond the company's control and which could, and likely will, materially affect actual results, levels of activity, performance, or achievements. Any forward-looking statement reflects the current views with respect to future events and is subject to these and other risks, uncertainties, and assumptions relating to operations, results of operations, growth strategy, and liquidity. No obligation exists to publicly update or revise these forward-looking statements for any reason, or to update the reasons actual results could differ materially from those anticipated in these forward-looking statements, even if new information becomes available in the future.
Looking to raise capital?
We can help turn your friends, family and customers into investors.
Learn more
Interested in more investment opportunities?
Browse all offerings currently available.
See more