Introduction
When yet another party invite arrived for her young daughter Charlotte, Jen Forman dreaded the idea of buying a dress she knew she most likely would only wear once. After months searching for a buying alternative for this young and fashion forward target and guided by the belief that every girl deserves the opportunity to feel and look spectacular, Jen founded Charlotte's Closet.
Charlotte's Closet is the first-to-market online destination where teens can borrow designer dresses for all occasions including prom, sweet 16's, sorority formals, bat mitzvahs, the ultimate party guest and everything in-between at up to 75% off the retail price. The brand is on a mission to empower young women to rock their most important occasions with confidence in a new look at an affordable price.
Since their launch in March 2016, Charlotte's Closet has successfully dressed thousands of girls in 48 states and continues to garner satisfied clients daily. In the end, it's about owning the memory and not the dress.
The Problem
Fact: Shopping with teens today is time consuming, expensive and drama filled. Anyone who has even been to the mall with their teen can relate. With their packed social calendars and influence of social media (snap a selfie!), girls don't want to wear the same dress twice. However, the expense of buying something new for each event is not only wasteful but the expense leaves parents feeling frustrated.
This target is also socially conscious and has grown up in a shared economy and therefore has no emotional connection to the physical garment. Instead, it's about the experience while wearing the dress and Charlotte's Closet provides them with a unique shopping opportunity from beginning to end.
Teen shopping pain points:
Expensive
Time consuming
No access
Drama filled
Wasteful
The Solution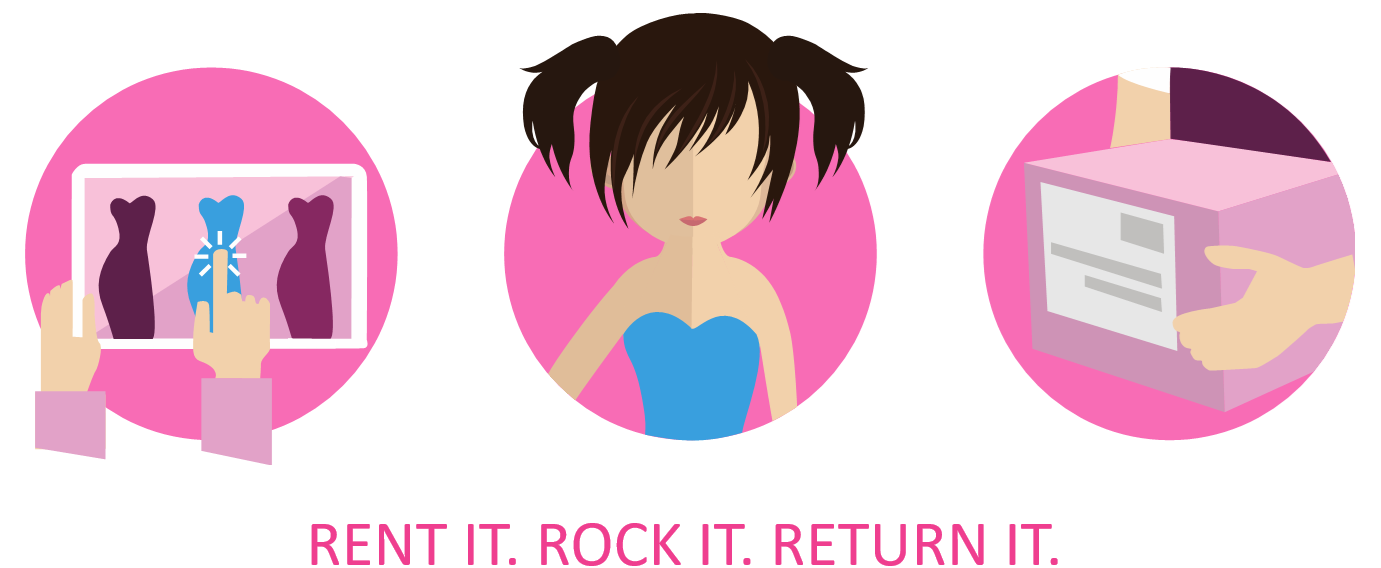 Charlotte's Closet solves the 'something new to wear' dilemma by providing access to borrow designer fashions for every event at an affordable price. Young fashionistas can easily shop online from hundreds of styles from their favorite brands perfect for every event. Once they select their favorite they can even opt for a second size to be included to ensure the perfect fit. They simply rent it, rock it and return it. The brand even handles the dry cleaning.
How It Works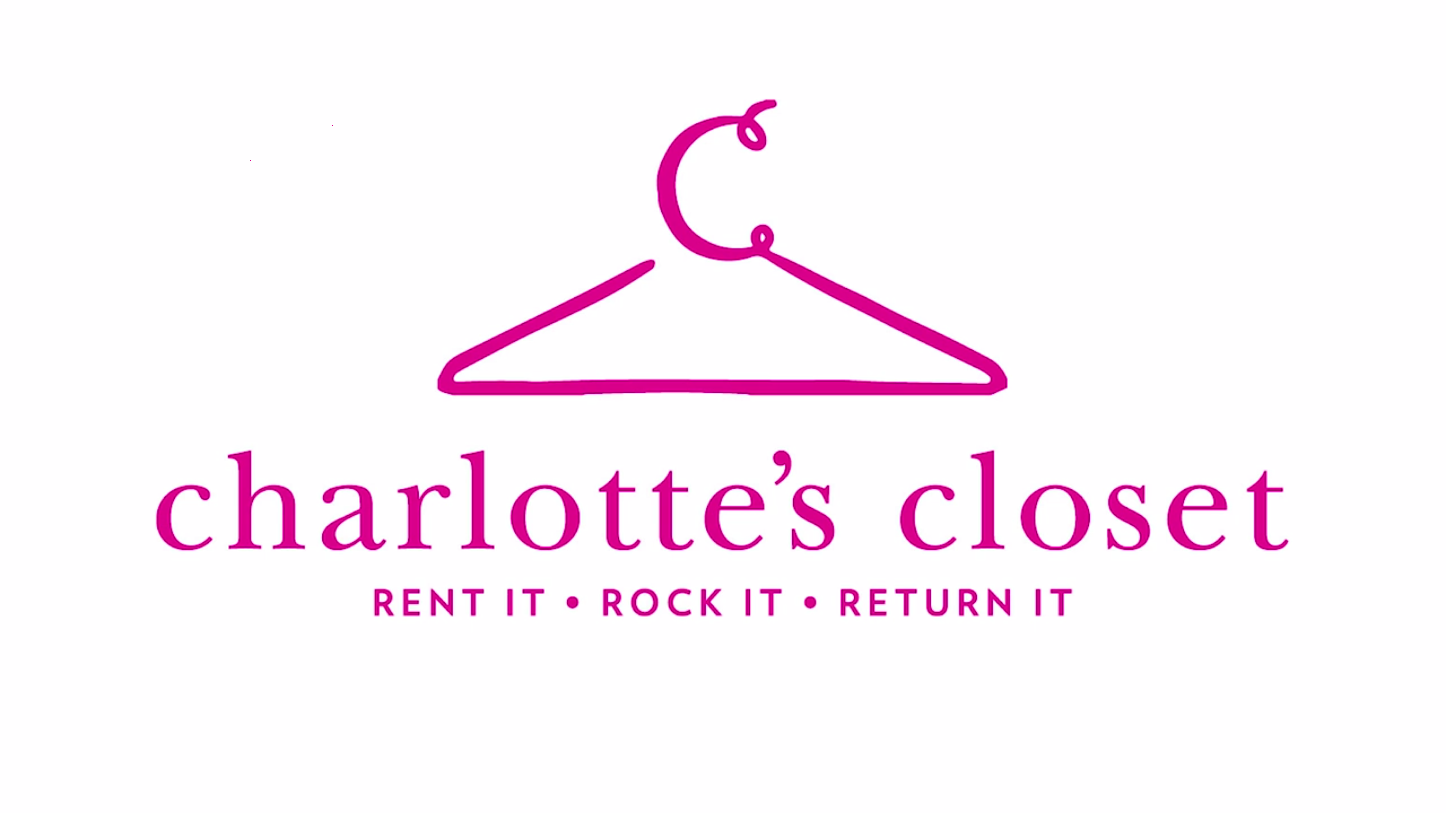 Learn More
The Opportunity
Total Addressable Market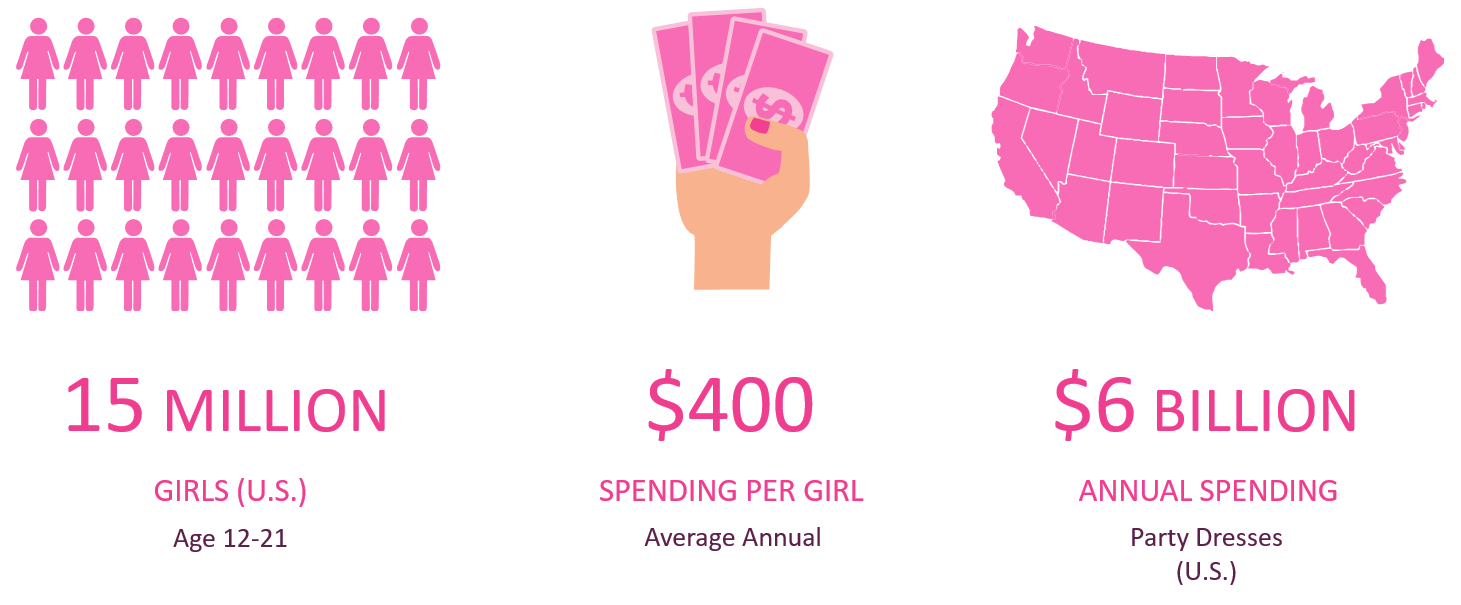 Target Audience & Marketing Channels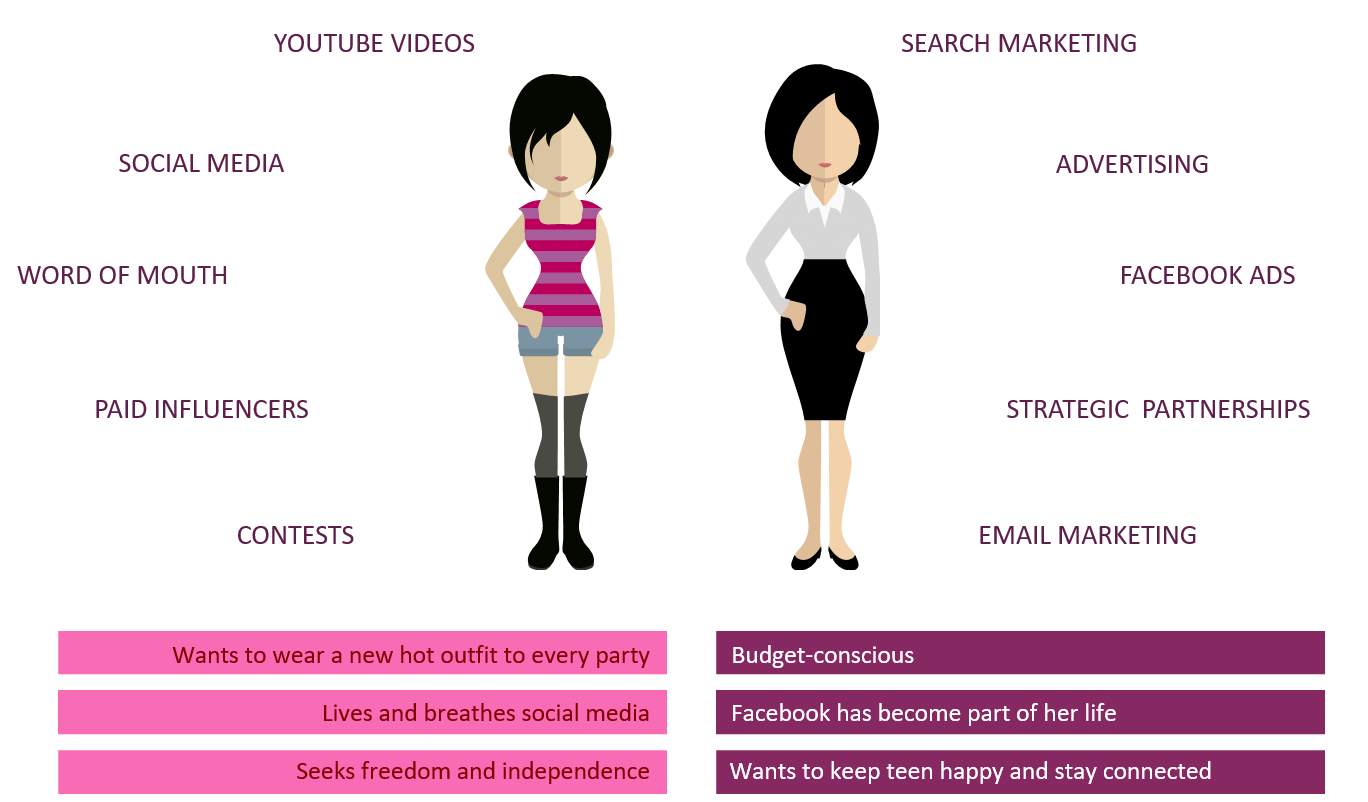 Competitive Landscape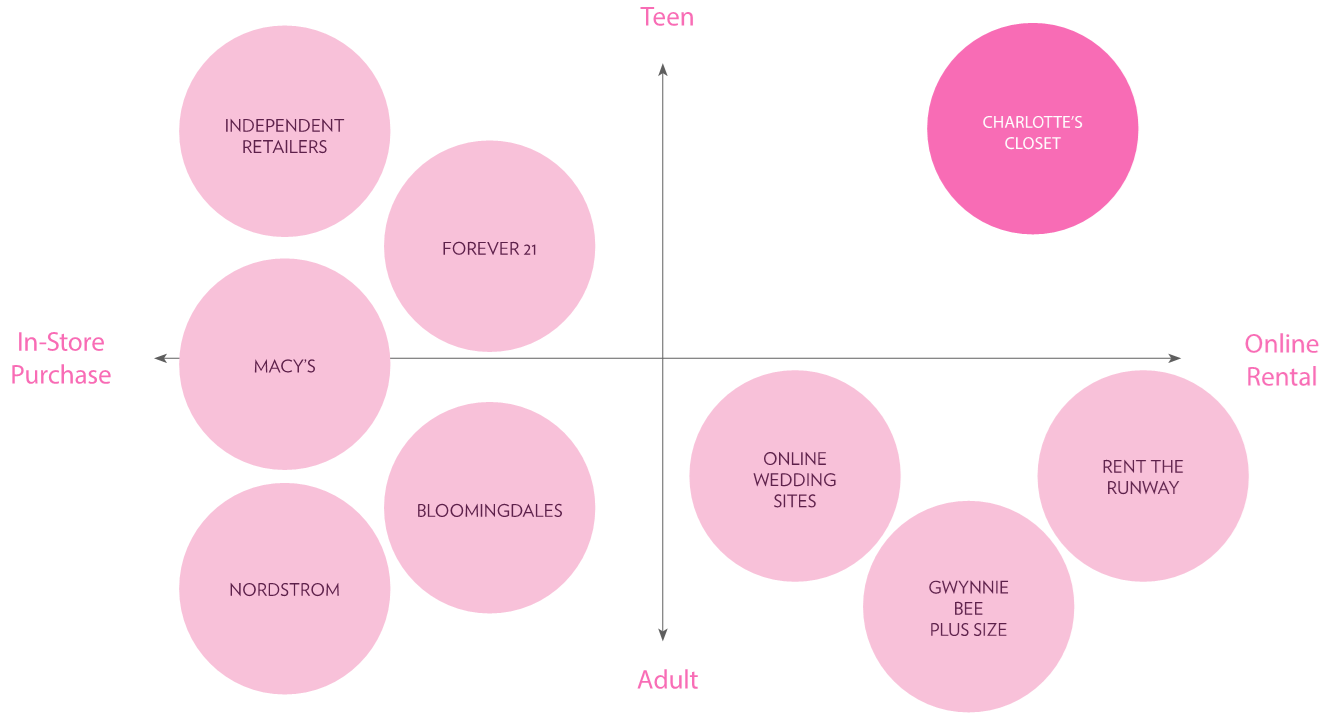 Success So Far
Charlotte's Closet saw tremendous growth throughout the 2017 prom season. The figures below illustrate the growth in terms of total sales and number of orders.
Transactions & Home Try ons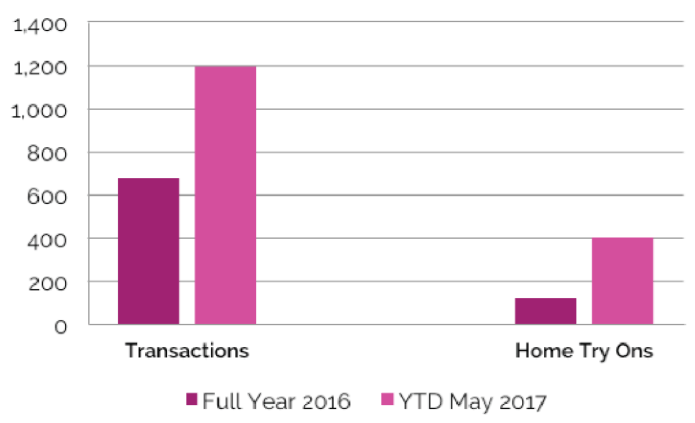 Sales & Users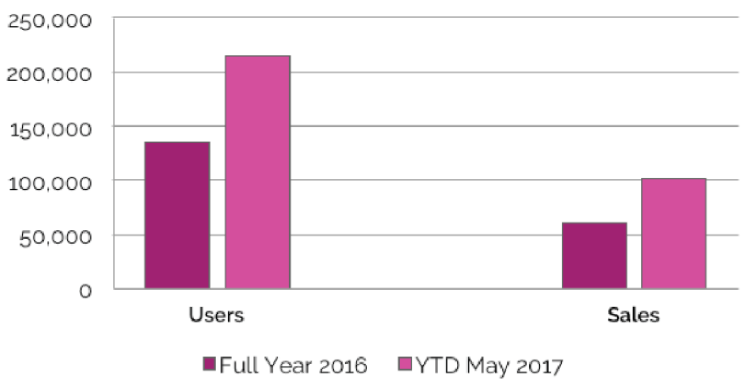 Prom 2016 vs. 2017 Summary:
200% increase in prom sales
87% increase in orders
457% increase in home try on orders
391% increase in sessions
380% increase in users
665% increase in page views
Press Highlights
Charlotte's Closet has garnered both national and local media attention including The Today Show and CNN Weekend Express with founder Jen Forman being coined a teen fashion expert.
Additional brand exposure received in the following markets: Atlanta, New York, Miami, Houston, Dallas, Kansas City, Minneapolis, Phoenix, St. Louis, and Chicago.
Learn more about Charlotte's Closet at https://charlottes-closet.com
Business Model
Charlotte's Closet is the online destination where teens can rent designer fashions at an affordable price. The brand currently offers the following services to its young clientele.
One Time Rental
For all of her more formal party needs, clients can rent formal gowns at up to 75% off the retail price. Dress arrives the week of her event, free second size included, she rocks her look and sends it back the day after. Charlotte's Closet handles the dry cleaning with free returns.
Home Try On Service
For those who want to "try before they borrow", Charlotte's Closet offers a home try on option. For a small fee, clients can choose up to to 3 dresses to try at home. Choose her favorite and part of the home try on fee will be applied towards her order.
Monthly Membership
ENDLESS by Charlotte's Closet allows clients to rent on trend casual fashions each month. Wear, keep what you love or return for new items. ENDLESS by Charlotte's Closet offers free shipping and cleaning. ENDLESS is currently in beta.
Team
Charlotte's Closet has assembled a team of experts with a combined 80+ years experience in digital marketing, public relations, traditional marketing and advertising, which provides a unique advantage to this early stage start up.
Jen Forman
Founder & CEO
As a PR media specialist for more than 20 years, Jen secured national and local media placements on behalf of her lifestyle clients. This expertise helped launch Charlotte's Closet, where she booked herself as a third party expert to talk teen fashion trends and introduce the brand and target rental concept. Jen/Charlotte's Closet has been featured on a number of national and local morning shows including The Today Show, CNN, Good Day New York, WNBC-TV, Good Day Chicago and Twin Cities Live.
Eric Forman
Co-founder & Board Member
As former Director of Marketing for a leading sneaker company, Eric was responsible for positioning and brand building. As owner of an outdoor advertising company, he has the resources to secure media placements for Charlotte's Closet in the top 10 DMA's at a fraction of the cost. Eric currently handles all of the advertising partnerships and most recently, secured a unique branded campaign that ran on digital screens placed in more than 50 select hotels nationwide.
Trina Coccarelli
CMO
Her expertise in marketing and e-commerce for over 20 years working at major brands like Nikon, Bloomingdales, American Express, Fortunoff and Publishers Clearing House helped build integrated direct-to-consumer marketing programs as well as completing major digital build outs at established and start-up companies. Trina handles site development and oversees all marketing initiatives for the brand.
Paul Strohmenger
CFO
10 years Deloitte, 20+ years outsourced CFO services advising companies of all sizes in many industries, and adjunct professor teaching graduate and undergraduate courses in finance and accounting.
Steven Brita
Marketing Strategist
20 years of experience helping direct to consumer companies with digital transformation efforts. Steven has worked at both start-ups as well as large established companies (WWE, Guthy-Renker) so he understands the different environments and what is required for successful program development. Steve's responsibilities include strategic planning and program extension development.
Use of Proceeds
If the offering's maximum amount of $1,000,000 is raised:
| Use | Value | % of Proceeds |
| --- | --- | --- |
| Working Capital | $951,000 | 95.1% |
| Intermediary fees | $49,000 | 4.9% |
Terms
All investors will receive a 25% lifetime discount code off all purchases.
We have built the foundation and have proof of concept servicing happy clients in 48 states. With your help it's time to grow. Be a part of this movement to empower and inspire young women to dream big.
Charlotte's Closet plans to use the funds raised to:
Expand sales and marketing initiatives to reach new customers
Expand inventory to continue to offer on-trend fashions
Invest in technology and operations
Grow community of Charlotte's Closet Ambassadors
Expand Charlotte's Closet team
This is an offering of Class D Units, under registration exemption 4(a)(6), in Charlotte's Closet, LLC. This offering must raise at least $10,000 by February 28, 2018 at 4:00pm ET. If this offering doesn't reach its target, then your money will be refunded. Charlotte's Closet may issue additional securities to raise up to $1,000,000, the offering's maximum.
$10,000 minimum
$30,125 raised
If the offering is successful at raising the maximum amount, then the company's implied valuation after the offering (sometimes called its post-money valuation) will be:
3,016,644 units
×
$2.80 per unit
$8,446,603implied valuation
Financials
These financial statements have been reviewed by an independent Certified Public Accountant.
SEC Filings
The Offering Statement is a formal description of the company and this transaction. It's filed with the SEC to comply with the requirements of exemption 4(a)(6) of the Securities Act of 1933.
We're also required to share links to each of the SEC filings related to this offering with investors.
Updates
May 24, 2019

Mar 1, 2018

Feb 28, 2018

Primary offering finalized, selling

units

Sold $2.80 for a total of $30,125.20

units at

Jan 30, 2018

Jan 25, 2018

Dec 19, 2017

Nov 22, 2017

Oct 10, 2017

Primary offering of $2.80

shares at

Oct 10, 2017

Oct 10, 2017
Transactions
Spread
| Bid quantity | Price | Ask quantity |
| --- | --- | --- |
*Some securities may only be transferred to accredited investors if issued within the past 365 days. Unaccredited investors are permitted to place bids, so some transfers may have yet to occur.
No recent secondary activity
Transaction Log
Ask a Question
Proofread your comment before submitting: once it's posted, you can't edit or delete it. For the fastest help with the web site, email help@netcapital.com instead of commenting.
Understand the Risks
This is an early stage company. It has limited history, clients and revenues. If you are investing in Charlotte's Closet, it's because you think this is a good idea, that they are first to market and that they can continue to generate interest and increase customer base in order to succeed. You are taking all these things on faith, because it's impossible to know what will happen. Charlotte's Closet team is dependent upon additional capital resources for the continuation of our planned principal operations and are subject to significant risks and uncertainties, including failing to secure funding to operationalize our planned operations or failing to profitably operate the business.
We have a small management team. We depend on the skills and experience of a small management team and senior employees that are very important to the company. As our business grows, we will need to hire additional employees . If the company is not able to call upon any of these people for any reason, its operations and development could be harmed.
Investing in startups is very risky, highly speculative, and should not be made by anyone who cannot afford to lose their entire investment. Unlike an investment in a mature business where there is a track record of revenue and income, the success of a startup or early-stage venture often relies on the development of a service that may or may not find a market. Before investing, you should carefully consider the specific risks and disclosures related to both this offering type and the company which can be found in this company profile and the documents in the data room below.
Your shares are not easily transferable. You should not plan on being able to readily transfer and/or resell your security. Currently there is no market or liquidity for these shares and the company does not have any plans to list these shares on an exchange or other secondary market. At some point the company may choose to do so, but until then you should plan to hold your investment for a significant period of time before a "liquidation event" occurs. A "liquidation event" is when the company either lists their shares on an exchange, is acquired, or goes bankrupt.
The Company may not pay dividends for the foreseeable future. Unless otherwise specified in the offering documents and subject to state law, you are not entitled to receive any dividends on your interest in the Company. Accordingly, any potential investor who anticipates the need for current dividends or income from an investment should not purchase any of the securities offered on the Site.
Unlike listed companies that are valued publicly through market-driven stock prices, the valuation of private companies, especially startups, is difficult to assess and you may risk overpaying for your investment. In addition, there may be additional classes of equity with rights that are superior to the class of equity being sold.
You may only receive limited disclosure. While the company must disclose certain information, since the company is at an early-stage they may only be able to provide limited information about its business plan and operations because it does not have fully developed operations or a long history. The company may also only be obligated to file information periodically regarding its business, including financial statements. A publicly listed company, in contrast, is required to file annual and quarterly reports and promptly disclose certain events — through continuing disclosure that you can use to evaluate the status of your investment.
Be sure to understand the risks of this type of investment. No regulatory body (not the SEC, not any state regulator) has passed upon the merits of or given its approval to the securities, the terms of the offering, or the accuracy or completeness of any offering materials or information posted herein. That's typical for Regulation CF offerings like this one.
Neither Netcapital nor any of its directors, officers, employees, representatives, affiliates, or agents shall have any liability whatsoever arising from any error or incompleteness of fact or opinion in, or lack of care in the preparation or publication of, the materials and communication herein or the terms or valuation of any securities offering.
The information contained herein includes forward-looking statements. These statements relate to future events or to future financial performance, and involve known and unknown risks, uncertainties, and other factors, that may cause actual results to be materially different from any future results, levels of activity, performance, or achievements expressed or implied by these forward-looking statements. You should not place undue reliance on forward-looking statements since they involve known and unknown risks, uncertainties, and other factors, which are, in some cases, beyond the company's control and which could, and likely will, materially affect actual results, levels of activity, performance, or achievements. Any forward-looking statement reflects the current views with respect to future events and is subject to these and other risks, uncertainties, and assumptions relating to operations, results of operations, growth strategy, and liquidity. No obligation exists to publicly update or revise these forward-looking statements for any reason, or to update the reasons actual results could differ materially from those anticipated in these forward-looking statements, even if new information becomes available in the future.
Looking to raise capital?
We can help turn your friends, family and customers into investors.
Learn more
Interested in more investment opportunities?
Browse all offerings currently available.
See more