Introduction
Kare Mobile is the first dental app that connects patients in need of dental care with available dentists for same day treatment based on location, insurance, and procedure requested. Kare Mobile expands traditional access to care for underinsured and uninsured patients, while still assisting insured patients get the treatment they need, in turn providing dentists with additional patients to make their practice more profitable.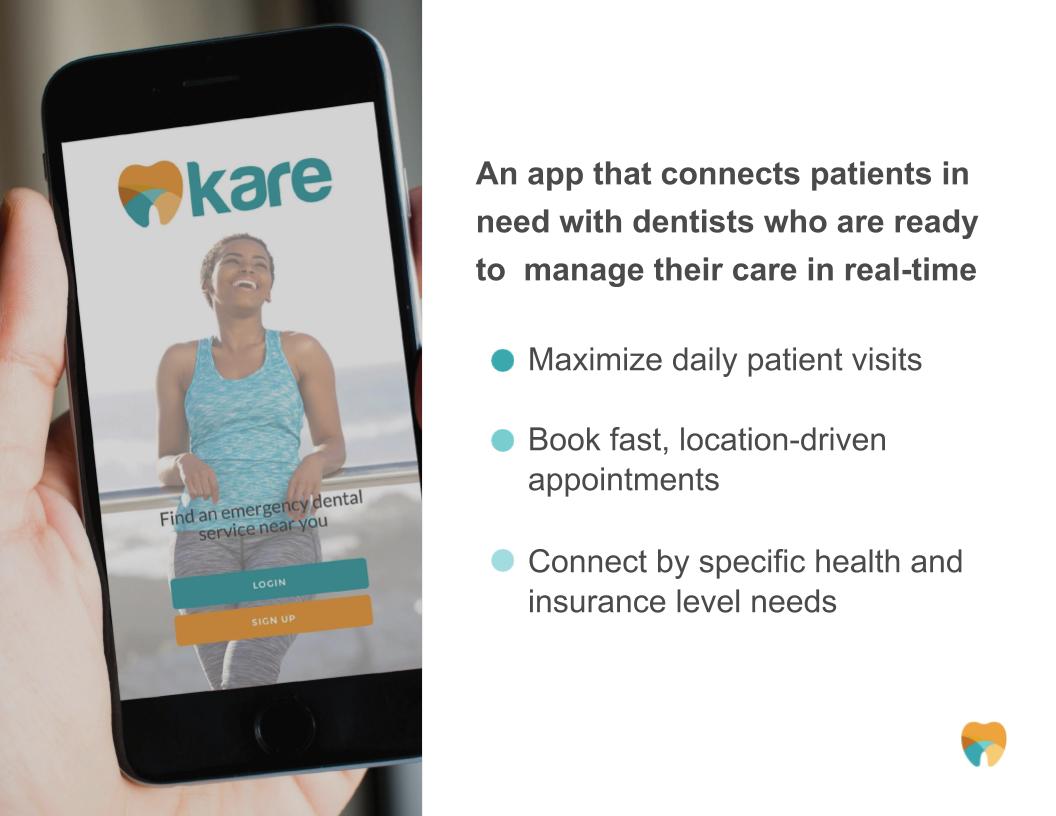 Problem
Over 72 million Americans are reliant on Medicaid for dental care. They struggle with benefit limitations and provider shortages.
Over 56 million Americans have no type of dental insurance and either pay for their treatment in cash or do not visit the dentist at all.
Not all dentists are created equal. Many dentists will only perform certain procedures and refer anything else to another provider. Patients are unaware of what a certain dentist will or will not do, often resulting in multiple appointments and inconveniences.
For the most part dental care is provided based on the dentist's convenience, meaning patients must miss work or school, find alternate child or elder care arrangements, wait weeks or months for an appointment, or completely forego dental appointments.
Dentists have patients that cancel appointments the day of or just do not show up. This leaves unforeseen holes in their schedules, which equates to missed opportunities for revenue. Dentists also incur regular marketing and labor expenses to acquire new patients.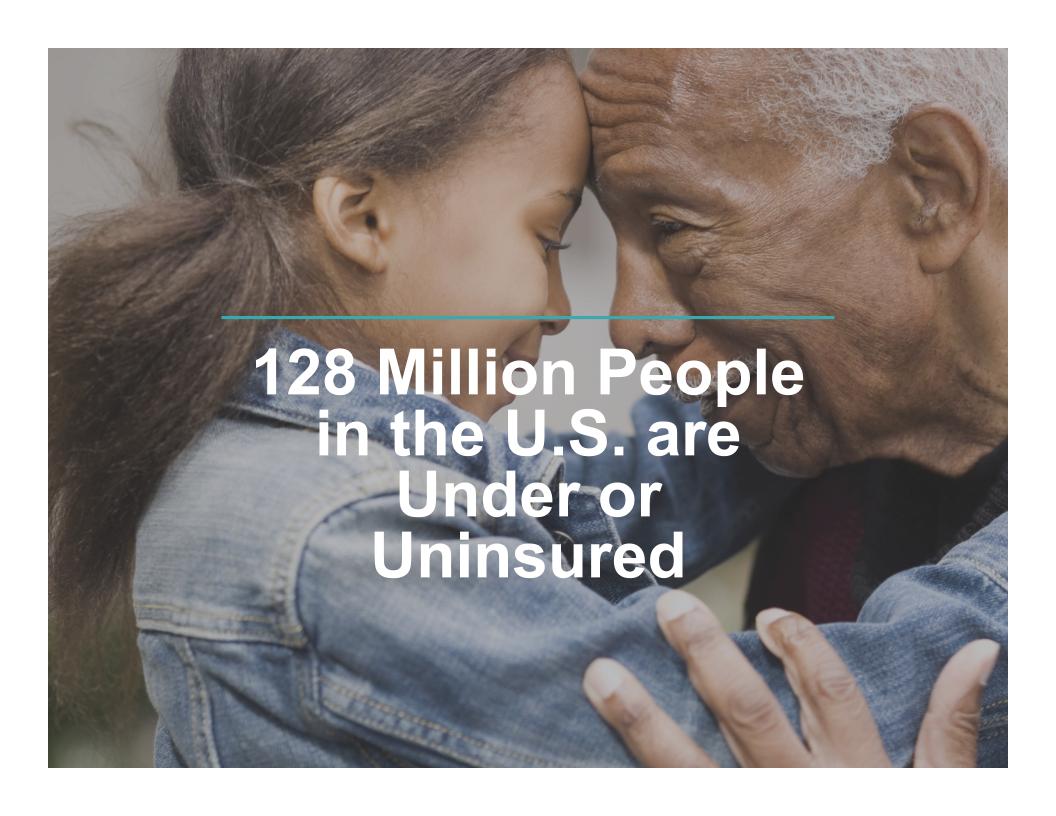 Solution
Kare Mobile solves all of these dilemmas. By logging into the application on their smartphone or tablet and entering simple information about themselves, patients can perform a GPS search which will provide them with a list of dentists that are open, have immediate availability, can perform the procedure requested, and accept their insurance within their geographical location. Within a few clicks the patient has an instant appointment scheduled.
With Kare, dentists can log on and mark their availability when they have unplanned openings in their schedules. This tells Kare to add them to the list of dentists that appear when a patient searches for a provider. As part of the registration process, dentists provide what specific procedures they perform in their office, so a patient is never sent somewhere their treatment cannot be completed same day.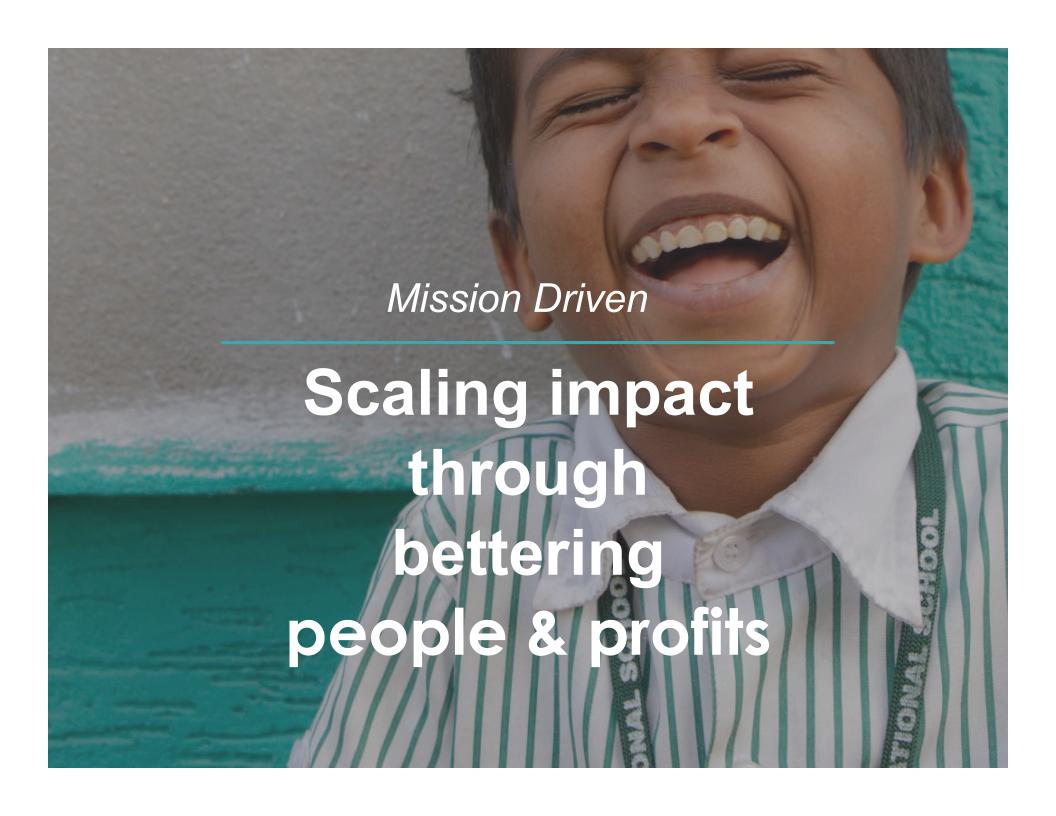 Dentist testimonial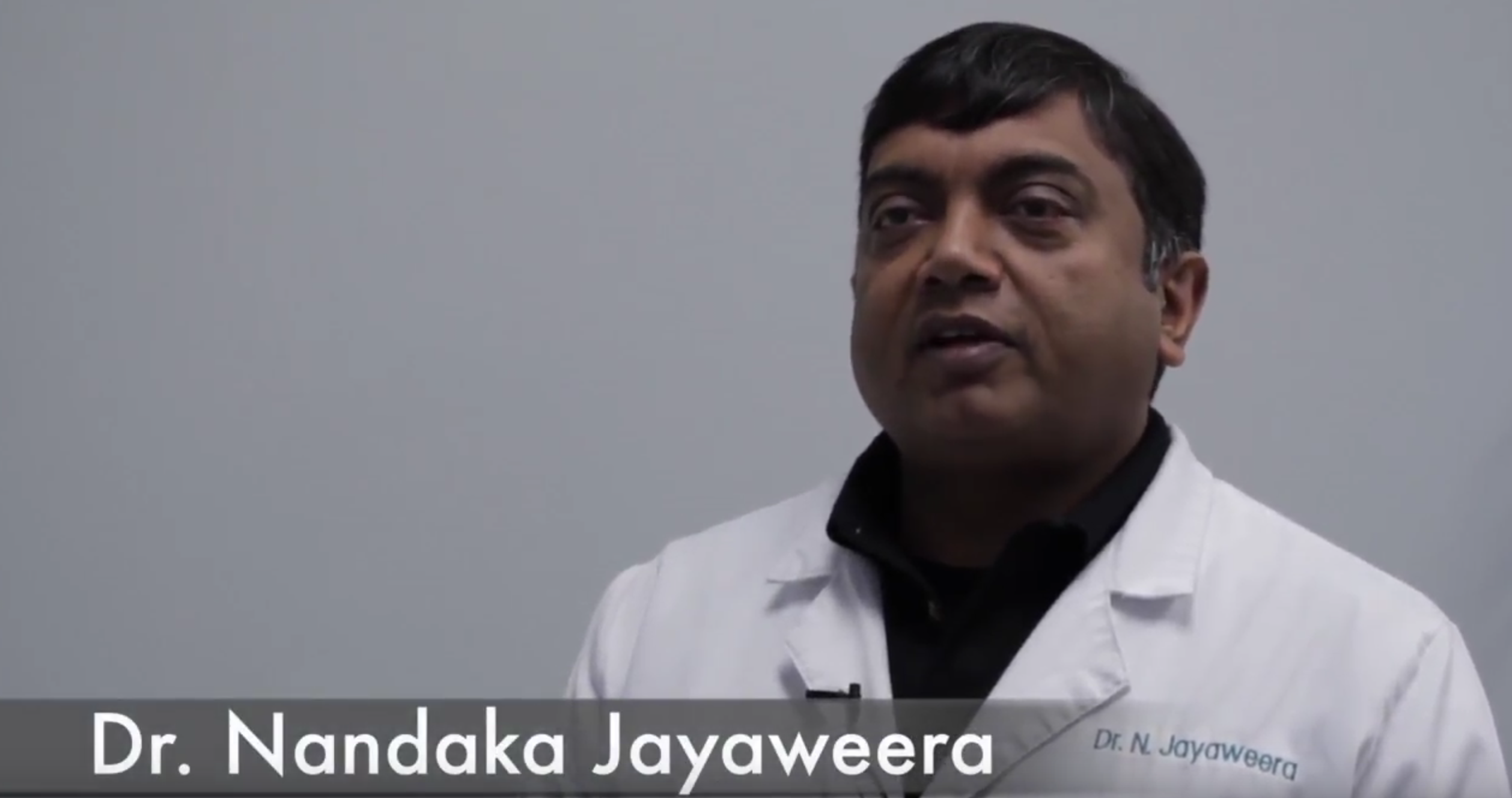 Patient testimonial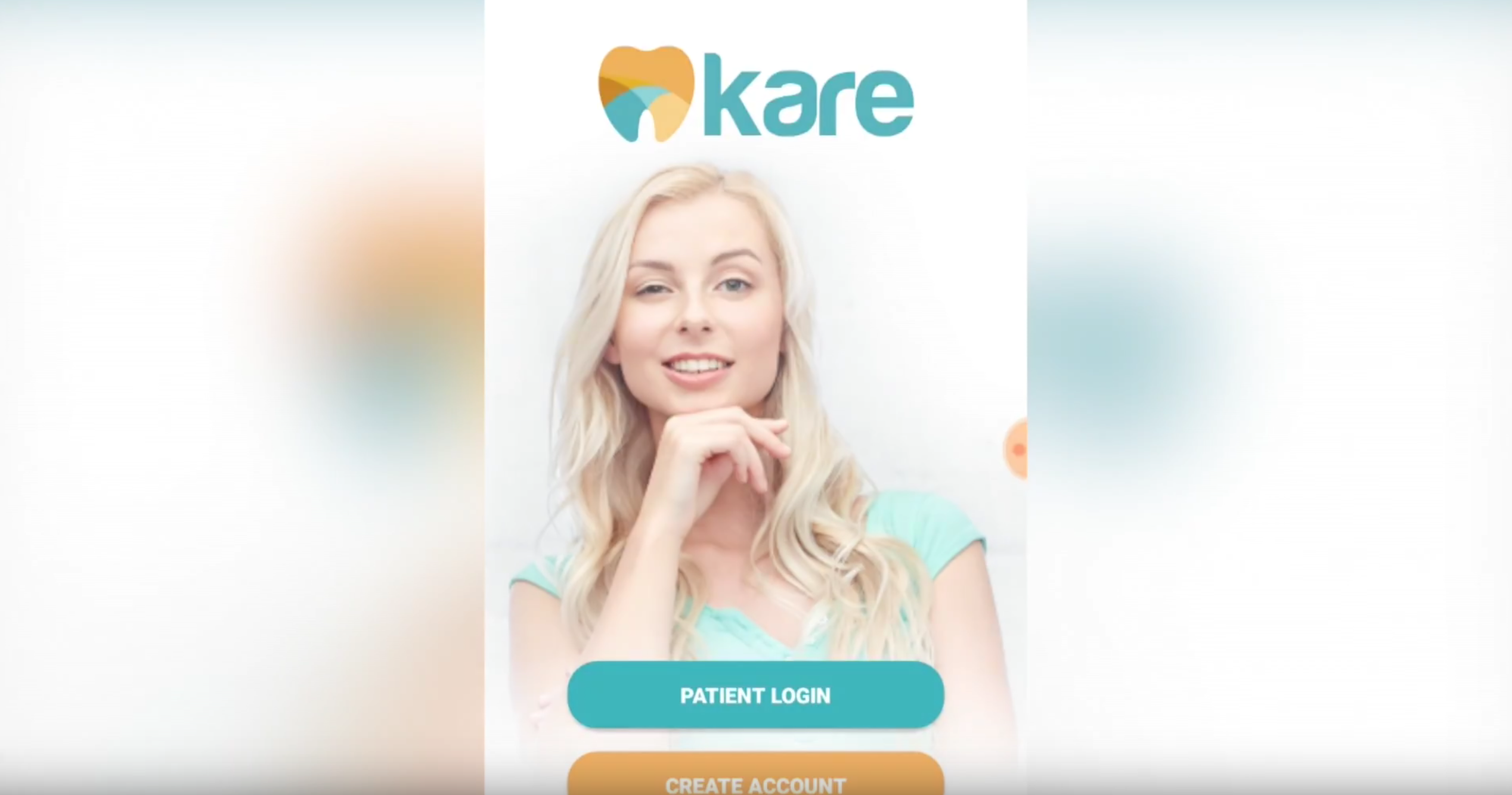 Recorded Investor Call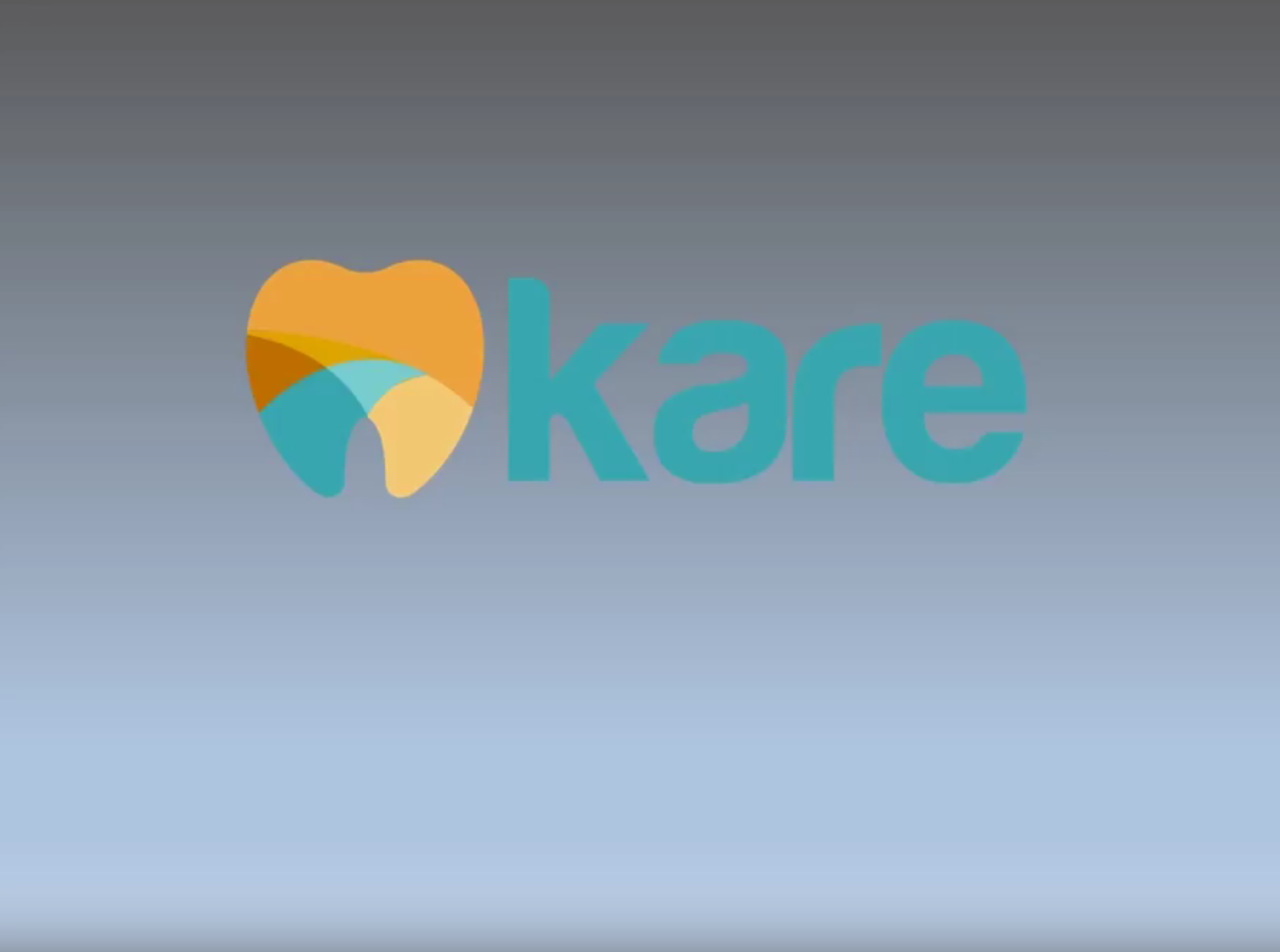 Market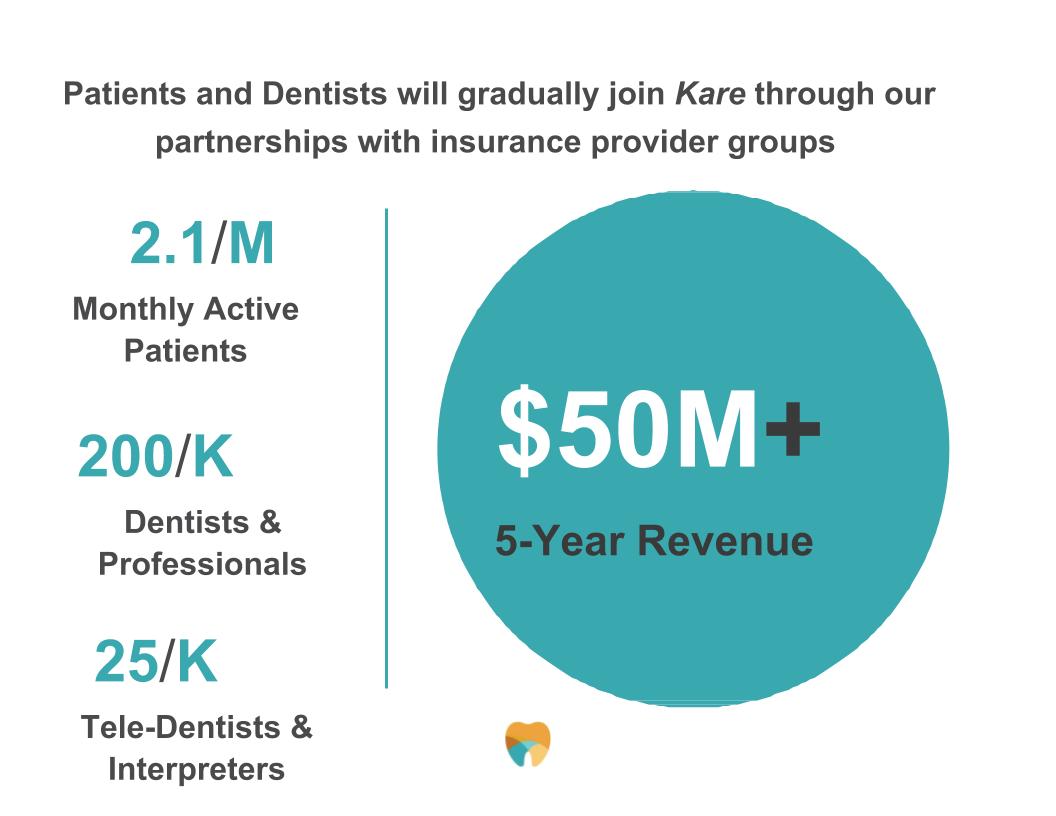 The dental industry annual revenue in the United States is $134 billion. There are over 128 million Americans who are either uninsured or underinsured. There are over 195,000 practicing dentists in the United States. 48 million people in the United States live in areas with dentist shortages.
Competitive Landscape
Kare Mobile does not currently have any direct competition. This is an untapped market.
Indirectly Kare faces competition from such entities as 1-800-DENTIST, SolutionReach, and Doctible.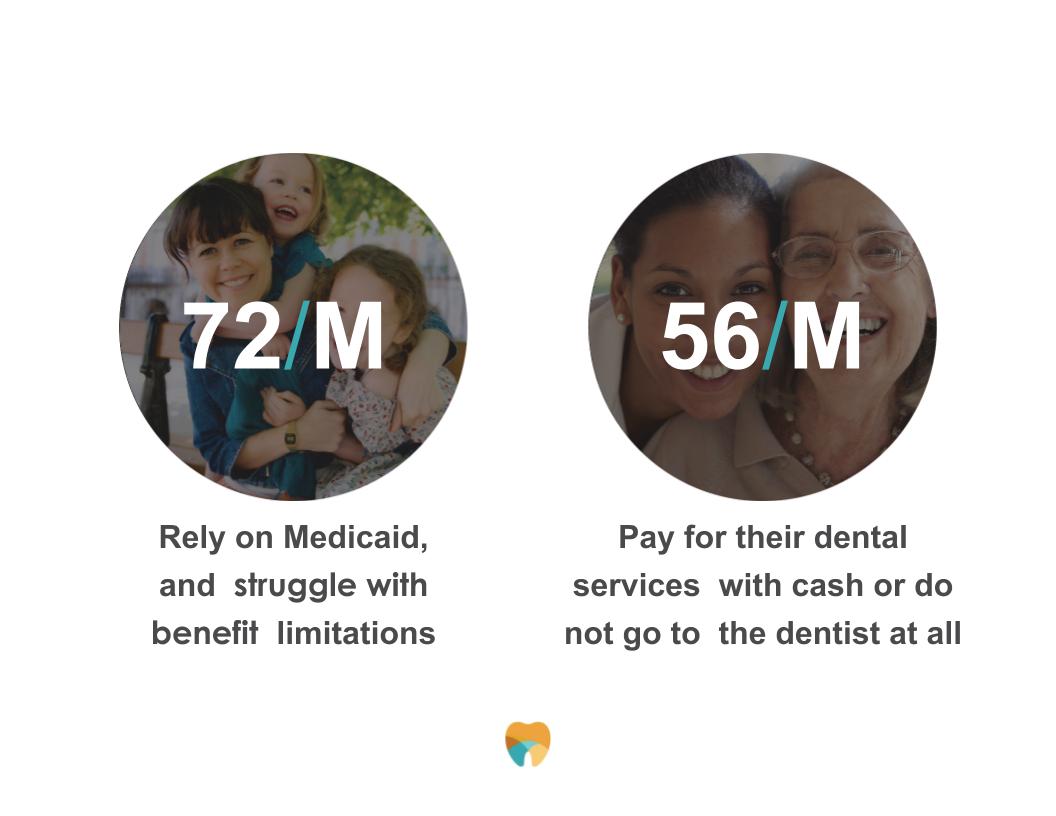 Business Model
Kare Mobile has five main revenue streams.
Discount Dental Plan

For $20/month patients without dental insurance can subscribe to the Kare Dental Discount Plan. This enables them to obtain discounted fees for treatment from the Kare Mobile network of dentists.

Targeted Marketing

Based on individual patients' demographics and dental/medical histories, Kare Mobile is able to provide targeted marketing for appropriate companies. These advertisements will produce revenue that will directly correlate with the increase in number of users.

Online Shopping

Not only will patients see advertisements based on their specific needs and interests, but they will be able to purchase these items directly through the Kare Mobile app. Kare will retain a percentage of dollars users spend on online shopping as revenue.

Teledentistry

Kare Mobile has developed a patent pending wireless intraoral camera for use by dental offices. This allows dentists to complete examinations remotely. In areas with dentist shortages, a dentist may travel between several offices. A dental hygienist would be able to use the camera while the dentist is at another location and be able to continue to treat patients within their scope of ability. Teledentistry capability would be charged on a $2.99 per use basis.

Psychographic and Demographic Analytics

Kare Mobile will be able to identify key analytical data to help improve patient outcomes in areas of greatest need.
Progress
During beta, Kare Mobile's initial strategy will be to directly market the application to patients in the five dental practices that are participating in beta. This will equate to potentially 20,000 customers annually.
Kare's regional/national strategy will be geared toward their social media networking campaigns encouraging users to download the application. This will help Kare select where the next areas to launch will be, based on the number of users who have already downloaded the application. Kare will start with the patient first and then look for strategic partnerships with providers in those areas to serve the existing users.
Kare also plans to attract and potentially partner or enter into licensing agreements with multiple Managed Care Organizations which will exponentially increase the number of users.
Success
Secured sponsorship dollars from CareCredit
Had multiple Android users successfully test application
Started talks with a major insurance company about a strategic partnership after beta
Added four new providers in the Louisville market this week
Press mentions:
Will be featured on local CBS affiliate in Louisville after beta in late May or early June. Soliciting support of local radio stations to do public service announcements informing the community about the application. Will also be featured on several online media campaigns such as Wacoinda and Vome Magazine.
Team
The founding members span a variety of experiences and educational backgrounds, but merge a variety of expertise into the perfect combination of individuals. Our team is dynamic with decades of experience serving this population.
Kwane Watson
Founder and CEO
Kwane has practiced dentistry since 1999. He has built, grown and sold two successful, but very different dental practices in Louisville. Besides dentistry, Kwane has also owned the following businesses: medical transportation; restaurant; adult day-care & facility; residential landlord; home builder; and real estate development. Additionally, Kwane has day-traded consistently for the last five years. If that weren't enough, Kwane still manages to love his wife, raise children, help his parents and contribute significant resources to community outreach. Kwane is obviously well educated and driven, but his most important entrepreneurial attributes are his fearless tenacity, which is balanced with common sense and humility. Entrepreneurship is in Kwane's blood, just like his unquenchable thirst for knowledge and information. Although Kwane has enjoyed many successes, he knows the best is yet to come.
Kwane was the first doctor on both sides of his family of any sort. With minimal means he purchased his first dental practice and turned it into a million dollar practice.
Scott Benton
Chief Strategy Officer
As a child, adolescent, and young adult, Scott presumed his athleticism would drive his career and make him the happiest. But after an ankle and then hip injury, his football career at Oregon State University and professional aspirations went the way of all the earth. Although devastated by the unraveling of his identity as an athlete, he repurposed himself as a graduate student. Later on this educational foundation led to law school. He remains a student of the self. They say perception is reality; for Scott, adversity's beauty lies in it's camouflaged opportunity!
Nandaka Jayaweera
Regional Dental Director
Nandaka is the owner dentist of Gentle Excellence Dental, located in Louisville, KY. Dr. Jayaweera was born in Colombo, Sri Lanka and moved to New Delhi, India for his high school education with his parents. He then attended Kent State University, in Kent, OH where he graduated with a degree in Mathematics. Nandaka then moved with his family and children to Louisville, KY in 1990 and worked several jobs before enrolling at the University of Louisville Dental School. Upon graduation he worked at Smiles on Meeting Street prior to buying and expanding his practice at Gentle Excellence Dental. He enjoys all aspects of dentistry and volunteers regularly with several nonprofit community clinics such as Remote Area Medical and Dental.
While attending college at Kent State, Nandaka had to work a minimum of two to three jobs at a time to pay his tuition.
Brittany Becker
COO
Brittany has twelve years experience in dental office operations. While working full time managing a million dollar dental practice, she obtained her MBA from Jacksonville State University in 2008. Since then she has worked in multiple states performing key functions for different multi-practice dental organizations. Because of this she has contacts across the country in the dental industry. Most recently she was the Director of Business Integration for a national dental company. She brings with her knowledge of not only how different dental offices function, but also the common areas in which they all need improvement.
At a young age Brittany had speech problems so severe that her mother was told she was mentally handicapped and could not comprehend spoken language. After many years of hard work at speech therapy, Brittany was able to prove those professionals wrong by being placed in all accelerated classes throughout junior high and high school, eventually receiving an academic scholarship to college.
Advisors and Investors
Lafe Taylor and Lamar Wilson (Wacoinda; pioneers in cryptocurrency markets)
Tarik Nally (Kale and Flax; has been involved in many start-ups)
Use of Proceeds
Complete iOS version of application
Complete Teledentistry prototype creation
Marketing for Android version, hosting, and legal expenses to secure agreements with national managed care organizations
If the offering's maximum amount of $0 is raised:
| Use | Value | % of Proceeds |
| --- | --- | --- |
| Intermediary fees | $0 | 4.9% |
Terms
This is an offering of Common Stock, under registration exemption 4(a)(6), in Kare Mobile Incorporated. This offering must raise at least $10,000 by Invalid date at Invalid date ET. If this offering doesn't reach its target, then your money will be refunded. Kare Mobile may issue additional securities to raise up to $0, the offering's maximum.
If the offering is successful at raising the maximum amount, then the company's implied valuation after the offering (sometimes called its post-money valuation) will be:
1,522,127 shares
×
$0.01 per share
$15,221implied valuation
SEC Filings
The Offering Statement is a formal description of the company and this transaction. It's filed with the SEC to comply with the requirements of exemption 4(a)(6) of the Securities Act of 1933.
Understand the Risks
Be sure to understand the risks of this type of investment. No regulatory body (not the SEC, not any state regulator) has passed upon the merits of or given its approval to the securities, the terms of the offering, or the accuracy or completeness of any offering materials or information posted herein. That's typical for Regulation CF offerings like this one.
Neither Netcapital nor any of its directors, officers, employees, representatives, affiliates, or agents shall have any liability whatsoever arising from any error or incompleteness of fact or opinion in, or lack of care in the preparation or publication of, the materials and communication herein or the terms or valuation of any securities offering.
The information contained herein includes forward-looking statements. These statements relate to future events or to future financial performance, and involve known and unknown risks, uncertainties, and other factors, that may cause actual results to be materially different from any future results, levels of activity, performance, or achievements expressed or implied by these forward-looking statements. You should not place undue reliance on forward-looking statements since they involve known and unknown risks, uncertainties, and other factors, which are, in some cases, beyond the company's control and which could, and likely will, materially affect actual results, levels of activity, performance, or achievements. Any forward-looking statement reflects the current views with respect to future events and is subject to these and other risks, uncertainties, and assumptions relating to operations, results of operations, growth strategy, and liquidity. No obligation exists to publicly update or revise these forward-looking statements for any reason, or to update the reasons actual results could differ materially from those anticipated in these forward-looking statements, even if new information becomes available in the future.
Updates
Invalid date

Primary offering of $0.01

shares at
Ask a Question
Proofread your comment before submitting: once it's posted, you can't edit or delete it. For the fastest help with the web site, email help@netcapital.com instead of commenting.
Looking to raise capital?
We can help turn your friends, family and customers into investors.
Learn more
Interested in more investment opportunities?
Browse all offerings currently available.
See more