"Last mile delivery is both the most expensive and time-consuming part of the shipping process."
- Business Insider
The Problem
Same day delivery that doesn't break the bank - that's every retailer's dream. The fact is, store owners must have high-speed order fulfillment if they are going to successfully compete with Amazon.
The problem is the last mile of delivery to the consumer's doorstep is so expensive! The cost of that final leg of the journey represents more than half of total delivery expense. Meanwhile, with traffic and so many stops to make, it just takes too long for packages to arrive at their final destination.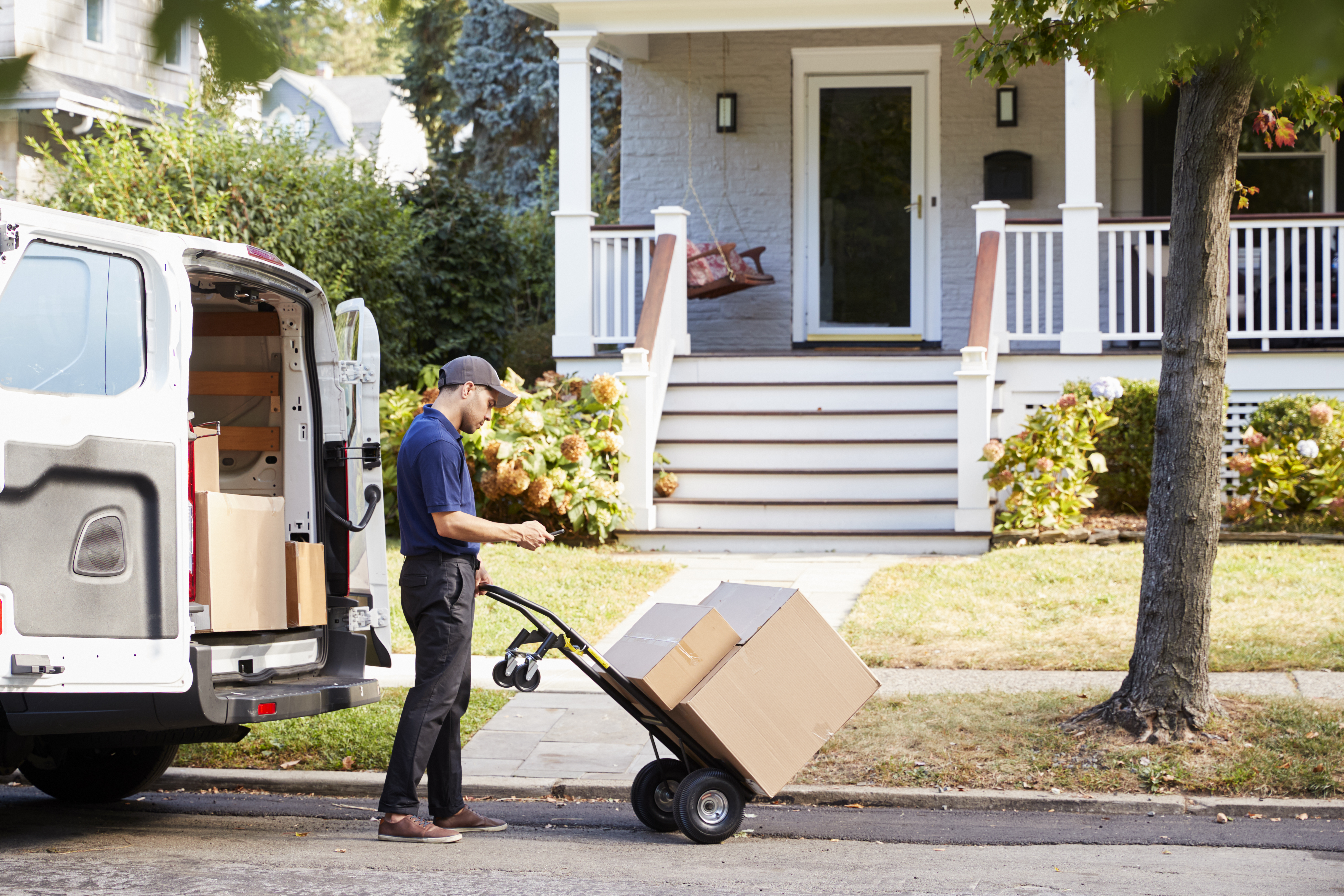 The Solution
Instead of using gas-guzzling trucks that have to weave in and out traffic and struggle to find parking, why not use drones to deliver packages directly to consumers? Bypassing traffic congestion and other obstacles, drone delivery is quick, affordable, and energy-efficient.
Delivering by drone could also save retailers big dollars. According to research done by the MIT Center for Transportation & Logistics, stores could save 30% on delivery costs by switching from trucks to drones. Meanwhile, McKinsey estimates that cost savings could be as high as 40%.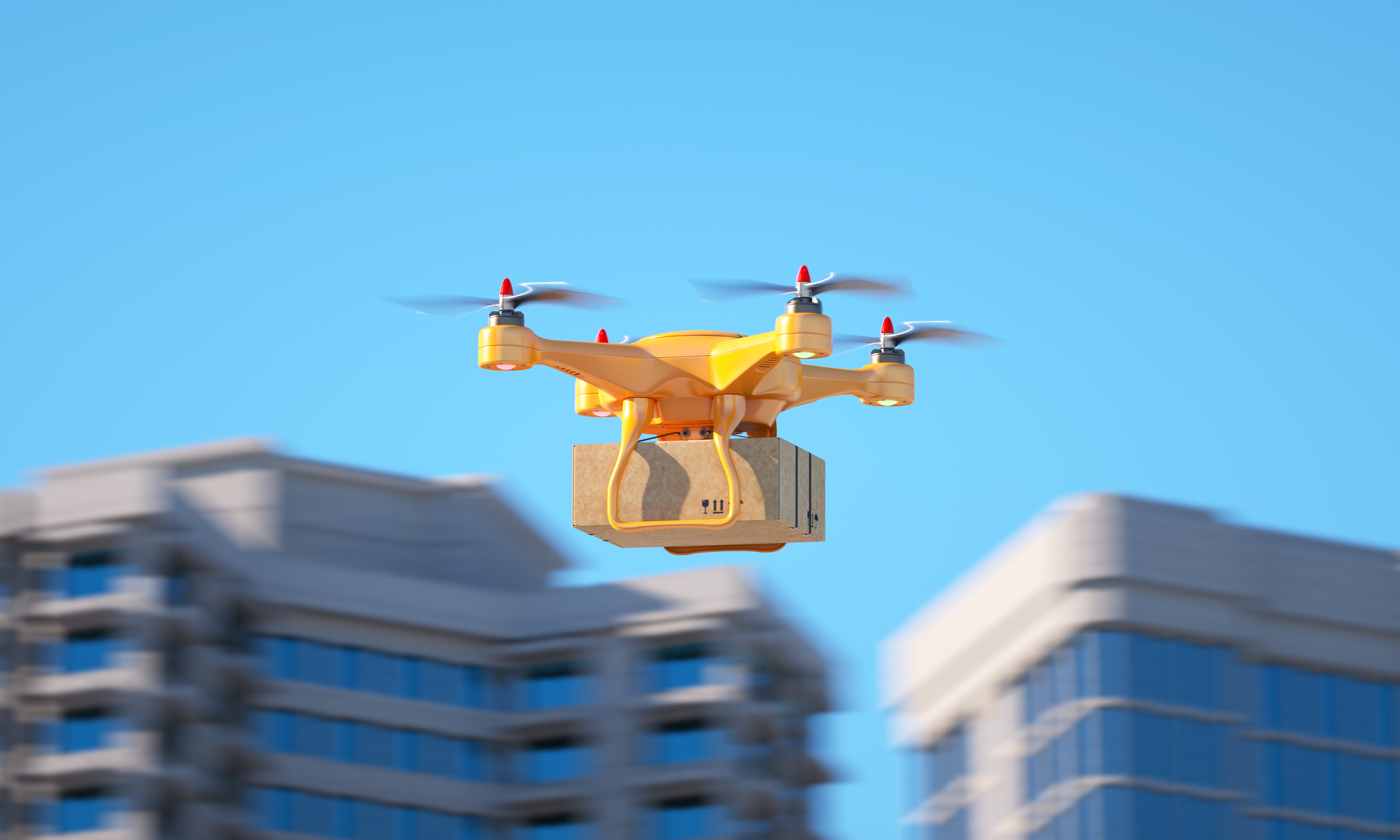 "Drones provide an avenue for cost reduction... which will drive widespread adoption in the coming years"
- Barclays
Company Description
Deuce Drone solves the last mile delivery problem for "brick and mortar" retailers by enabling drone shipment from existing stores. Leveraging clients' current infrastructure, we design, build, and operate drone delivery systems, transforming retail stores into customer fulfillment centers. Deuce Drone provides a cost-effective, technology-driven solution for same-day delivery that allows retailers to compete with major e-commerce players.
"The (drone) market is ready to soar."
- Barclays
Business Model
Deuce Drone turns retail stores into conveniently located fulfillment centers by enabling retailers to deliver their products through the air, using drone technology.
We plan to generate fee income from the following sources:
Implementation consulting and design
Retrofitting "brick and mortar" infrastructure for drone pickup and delivery
Software services and systems integration
Resale of drones and related hardware, and
Operation of drone delivery systems.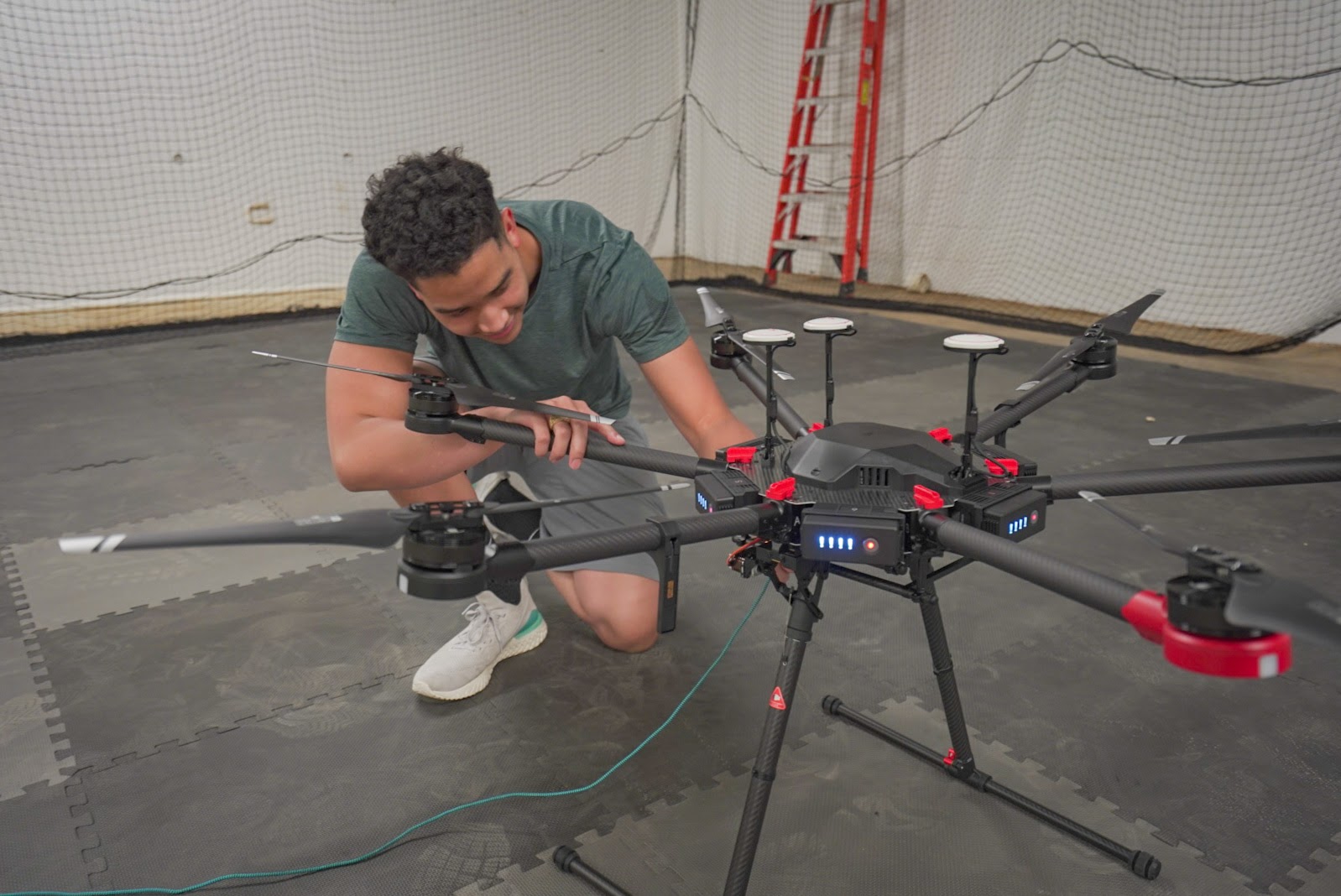 Competitive Advantages
Deuce Drone's competitive advantages include expertise in logistics, aerospace, construction, and technology.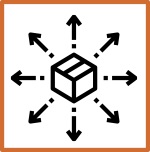 Logistics
Logistics experience is critical in order to design a successful drone delivery platform. And no one does logistics like the U.S. military! That's why we are lucky to have the former Director of Logistics for the U.S. European Command on our team.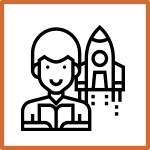 Aerospace
Deuce Drone's management also includes both the former CEO of Continental Aerospace Technologies and the former President of Million Air Inc, which gives us critical knowledge of the aerospace sector. Our regulatory insights, extensive experience with the FAA certification process and relationships with the FAA should prove beneficial as we move forward with our Part 135 Certification, which will allow us to become a fully-licensed air carrier.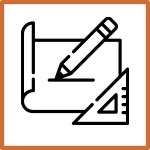 Construction
With the CEO of Burton Property Group, one of the largest real estate development firms in Alabama, our team has the necessary experience to design and construct drone delivery docking ports for our clients. Burton's extensive retailer relationships, having completed more than $800 million in commercial real estate transactions, should provide us deep insights into what retailers want and need.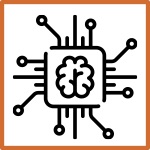 Technology
Technology is an essential driver of drone delivery and logistics. Technology pioneer, the Founding Chairman and CEO of napster, will help us navigate the drone technology landscape.

Engineering
Our MIT Aerospace Engineers provide the necessary engineering expertise to help develop cutting-edge drone delivery systems.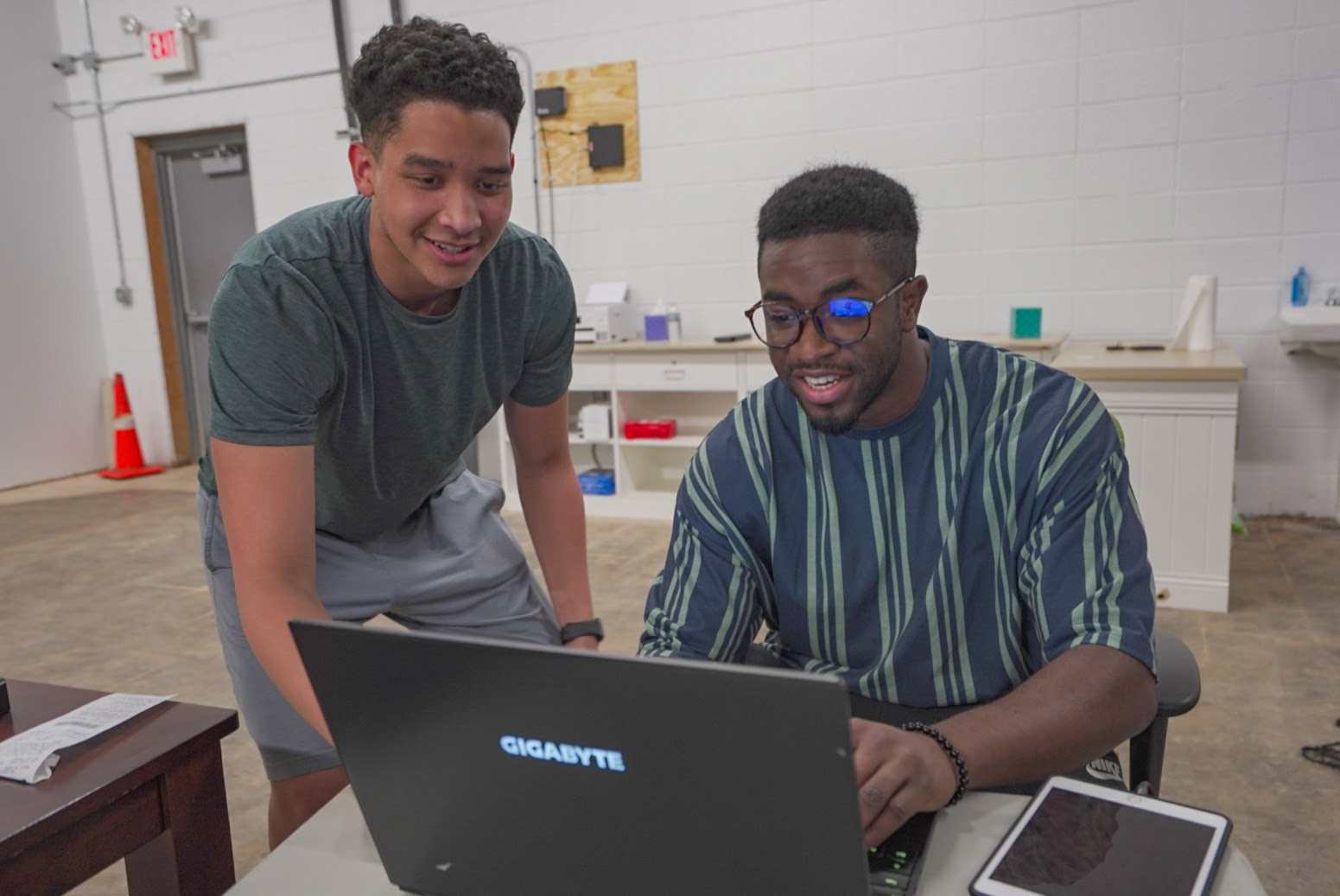 Success to Date
Signed agreement with Buffalo Wild Wings franchise in Mobile to test local food delivery
Buffalo Wild Wings Franchisee To Take Flight With Deuce Drone Delivery Demo
Signed revenue generating test flight contract with major Southeast retailer
Obtained approval from city of Foley to conduct drone delivery testing
Up in the sky, it's a bird, it's a plane, no, it's a delivery drone!
Collaborating with the cities of Mobile and Daphne in Alabama, to run test flights from retailers to customers
Expanded engineering staff to team of four: two MIT Aerospace Engineers, one Mechanical Engineer from Continental Aerospace Technologies, and one Developer from Stanford
Began development of Deuce Drone mobile app, which will allow customers to order same-day drone delivery using their phone or other mobile device
Received FAA Part 107 Authorization to operate a drone for revenue
Began the process for FAA Part 135 Authorization to become a licensed air carrier
Team
Blaine Holt
Brigadier General (retired) Blaine D. Holt is the CEO of Irascible Strategic Advisors LLC. Prior roles include President of Million Air Inc. and COO of Braidy Industries. The general's command experience includes the 376th Air Expeditionary Wing, Transit Center at Manas, Kyrgyz Republic and the 16th Airlift and 817th Expeditionary Airlift Squadrons. Key assignments include a previous posting as the Director of Logistics, United States European Command, a Military Fellowship at the Council on Foreign Relations, and Director of the Air Force Secretary and Chief of Staff's Executive Action Group. General Holt is a command pilot with more than 3,900 flying hours in a variety of aircraft and is a life member of the Wings Club and the Council on Foreign Relations.
Rhett Ross
Mr. Ross has 30 years of aerospace and engineering management experience, as well as significant expertise in the FAA certification process. Former President and CEO of Continental Aerospace Technologies, Ross is credited with leading the company in five successful acquisitions to add technology and additional product lines valued in excess of $40 million. Prior to his role at Continental, Mr. Ross was President of Teledyne Energy Systems, Inc., a manufacturer of thermoelectric, electrolytic hydrogen generation, and fuel cell devices. Mr. Ross is a former member of the Advisory Panel to the U.S. Department of Energy's Laboratory Hydrogen Program Review Team and of the U.S. Congress Office of Technology Assessment Advisory Panel for the Review of Advanced Automotive Technology. He is also the former President of the U.S. Fuel Cell Council.
Philip Burton
As President and CEO of Burton Property Group (BPG), one of the largest real estate development firms in South Alabama, Phillip Burton currently manages a $250 million portfolio throughout the southeast. Prior to his current role, Mr. Burton served as President/CEO of BBMC/MCS Investments, Inc. He is also a founder of the Beverly Burton Scholarship Trust, named in honor of his late mother, which provides college scholarship opportunities to the Boys & Girls Clubs Youth of the Year recipients. He is also a board member of the Mobile Chamber of Commerce and University of South Alabama's Foundation for Research and Commercialization, as well as a member of the YPO Southeastern Chapter.
John W. Fanning
John W. Fanning, Founding Chairman and CEO of napster, has been a pioneer in Internet Technologies for over 30 years. In addition to his work with napster on the distributed aggregation of content, he has introduced such net-related innovations as client-server game play, voice over IP, and auto-upgrading/authentication. Since 1994, he has founded numerous successful Internet ventures, including napster, NetGames, and NetMovies.
Kelton Hardrict Jr. (KJ)
Kelton Hardrict Jr. (KJ) is a graduate of MIT with a degree in Aerospace Engineering. He is an experienced researcher having conducted research in MIT's Space Propulsion Lab, Human Systems Lab, and Space Systems Lab; he has also spent a summer conducting research in Stanford's Structures and Composites Lab. In industry, KJ has completed two successful intern stints at Northrop Grumman Aerospace Corporation in the roles of Software Engineer and Systems Dynamics Engineer. During his undergraduate career, KJ has also created and grown his brand on YouTube with over 7 million views and 75,000 subscribers. Next fall, KJ plans to begin his pursuit of both an Aerospace Engineering Master's Degree and PhD at Stanford University in autonomous systems.
Timmy Hussain
Timmy is a graduate of MIT with a degree in Aerospace Engineering and a minor in Management from MIT's Sloan School of Management. He has experience working with real-time systems, robotics, and machine learning. Timmy has successfully completed several research positions in these areas holding positions at MIT CSAIL's Interactive Robotics Group, MIT's Human Systems Laboratory and Stanford University's Aerospace Design Laboratory working on the development of an Electric Vertical Take-Off and Landing (eVTOL) drone system.
Use of Proceeds
If the offering's maximum Reg CF allocation of $919,000 is raised:
| Use | Value | % of Proceeds |
| --- | --- | --- |
| Engineering & Development | $524,021 | 57.0% |
| Marketing | $174,974 | 19.0% |
| General/Admin. Expense | $174,974 | 19.0% |
| Intermediary fees | $45,031 | 4.9% |
If the offering's maximum amount of $962,000 across Reg. CF and Reg. D is raised:
| Use | Value | % of Proceeds |
| --- | --- | --- |
| Engineering & Development | $548,538 | 57.0% |
| Marketing | $183,162 | 19.0% |
| General/Admin. Expense | $183,162 | 19.0% |
| Intermediary fees | $47,138 | 4.9% |
Terms
This is a side-by-side offering of Membership Interest Units, under registration exemptions 4(a)(6) and 506(c), in Deuce Drone LLC. Up to $919,000.00 may be raised under the 4(a)(6) exemption. Netcapital will determine which exemption applies to your investment and notify you before you complete your investment.
The amount raised under the two exemptions must total at least $10,000 by October 21, 2020 at 11:59pm ET. If the total doesn't reach its target, then your money will be refunded. Deuce Drone may issue additional securities to raise up to $962,000, the offering's maximum.
$10,000 minimum
$465,071 raised
If the side-by-side offering is successful at raising the maximum amount, then the company's implied valuation after the offering (sometimes called its post-money valuation) will be:
12,468,010 units
×
$1.00 per unit
$12,468,010implied valuation
Financials
These financial statements have been audited by an independent Certified Public Accountant.
SEC Filings
The Offering Statement is a formal description of the company and this transaction. It's filed with the SEC to comply with the requirements of exemptions 4(a)(6) and 506(c) of the Securities Act of 1933. Similar information is sometimes offered in a Private Placement Memorandum for 506(c) offerings.
Updates
May 21, 2020

Primary offering of $1.00

shares at

May 6, 2020

Primary offering finalized, selling

units

units at

Feb 10, 2020

Primary offering of $0.35

shares at
Transactions
Spread
| Bid quantity | Price | Ask quantity |
| --- | --- | --- |
*Some securities may only be transferred to accredited investors if issued within the past 365 days. Unaccredited investors are permitted to place bids, so some transfers may have yet to occur.
No recent secondary activity
Transaction Log
Ask a Question
Proofread your comment before submitting: once it's posted, you can't edit or delete it. For the fastest help with the web site, email help@netcapital.com instead of commenting.
Understand the Risks
Be sure to understand the risks of this type of investment. No regulatory body (not the SEC, not any state regulator) has passed upon the merits of or given its approval to the securities, the terms of the offering, or the accuracy or completeness of any offering materials or information posted herein. That's typical for Regulation CF offerings like this one.
Neither Netcapital nor any of its directors, officers, employees, representatives, affiliates, or agents shall have any liability whatsoever arising from any error or incompleteness of fact or opinion in, or lack of care in the preparation or publication of, the materials and communication herein or the terms or valuation of any securities offering.
The information contained herein includes forward-looking statements. These statements relate to future events or to future financial performance, and involve known and unknown risks, uncertainties, and other factors, that may cause actual results to be materially different from any future results, levels of activity, performance, or achievements expressed or implied by these forward-looking statements. You should not place undue reliance on forward-looking statements since they involve known and unknown risks, uncertainties, and other factors, which are, in some cases, beyond the company's control and which could, and likely will, materially affect actual results, levels of activity, performance, or achievements. Any forward-looking statement reflects the current views with respect to future events and is subject to these and other risks, uncertainties, and assumptions relating to operations, results of operations, growth strategy, and liquidity. No obligation exists to publicly update or revise these forward-looking statements for any reason, or to update the reasons actual results could differ materially from those anticipated in these forward-looking statements, even if new information becomes available in the future.
Looking to raise capital?
We can help turn your friends, family and customers into investors.
Learn more
Interested in more investment opportunities?
Browse all offerings currently available.
See more