Introduction
Berylline is a technology and manufacturing company specializing in small engine hybrid systems and personal transportation. Berylline's F2A is the industry's first Hybrid 3-Wheel Scooter targeting the leisure and local commuting market.
Testimonials
The Problem
Baby Boomers are people born from 1946 to 1964. Today, more and more baby boomers are retiring and living in warmer, southern regions of the United States during the winter months.
Many baby boomers have had the desire to own a motorcycle at some point in their life, but because of family responsibility, cost, and lack of skill, they have never owned one.
Upon retiring, baby boomers still have a strong desire to own a motorcycle, but health issues are now preventing them from operating a two-wheel motorcycle.
Because more and more baby boomers are living in the south during the winter months, they prefer to have an alternative vehicle that is cost effective at their vacation home, for this the vehicle of choice has, up until now, been golf carts.
In many communities golf carts are limited to the planned communities whereas our 3-Wheel Scooter will be DOT licensed and approved for short trips to town or local retail outlets and the like.
Retired baby-boomer generation controls more than 70% of the disposable income in the US. (AARP report). They want to have fun, reasonably priced and safe transportation vehicle, many of them has strong desire to ride motorcycle.
Golf carts are used in a lot of retirement community, but are limited to traveling within a closed community and have a top speed of 20MPH.
With age challenges, many boomers hesitate to ride 2 wheel vehicles, such as motorcycles and scooters.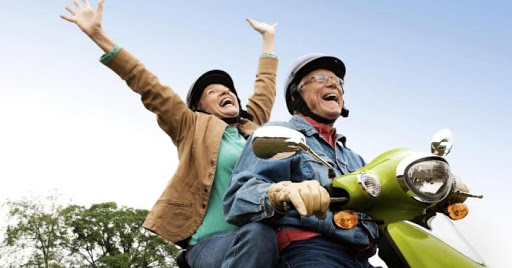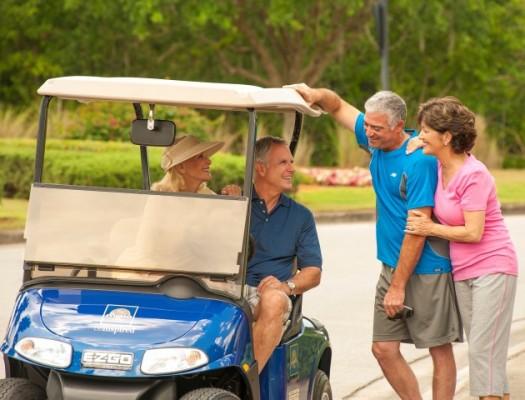 The Solution
The Berylline Hybrid Scooter has a top speed of 60MPH under hybrid mode and 30 MPH under EV mode. It is a PHEV (Plug-In Hybrid Electric Vehicle), with a two front wheel and one rear wheel design. This design coupled with a fully automatic CVT transmission provides driving stability and ease of operation. Compared to other alternatives, such as golf carts and 2 wheel scooters, the Berylline F2A has the advantages of higher speed, longer range, and is easier to operate. Plus its fun!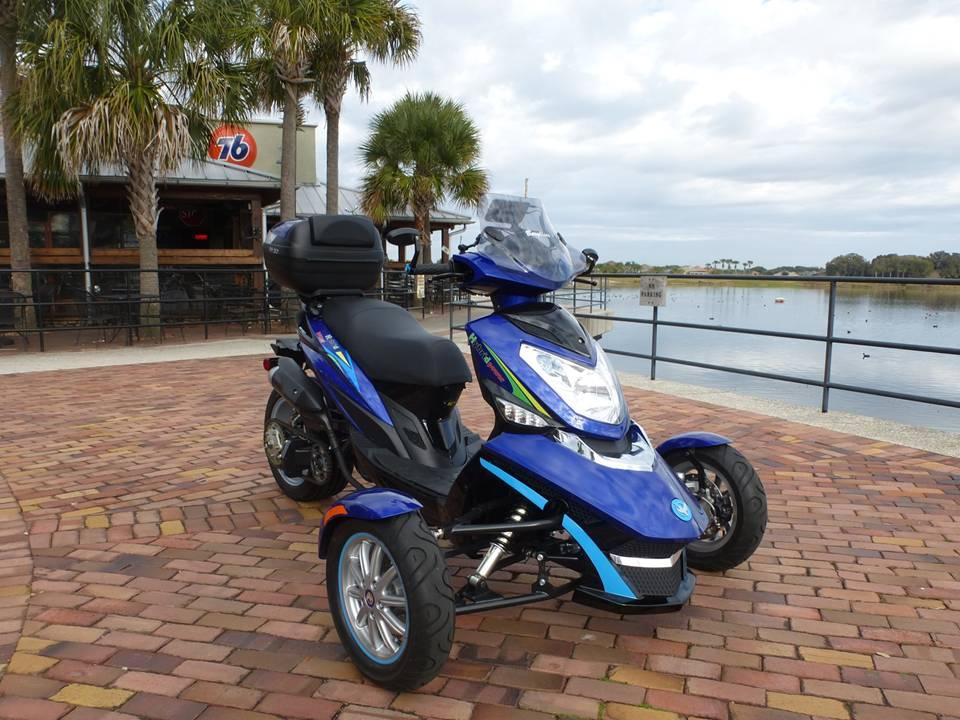 Market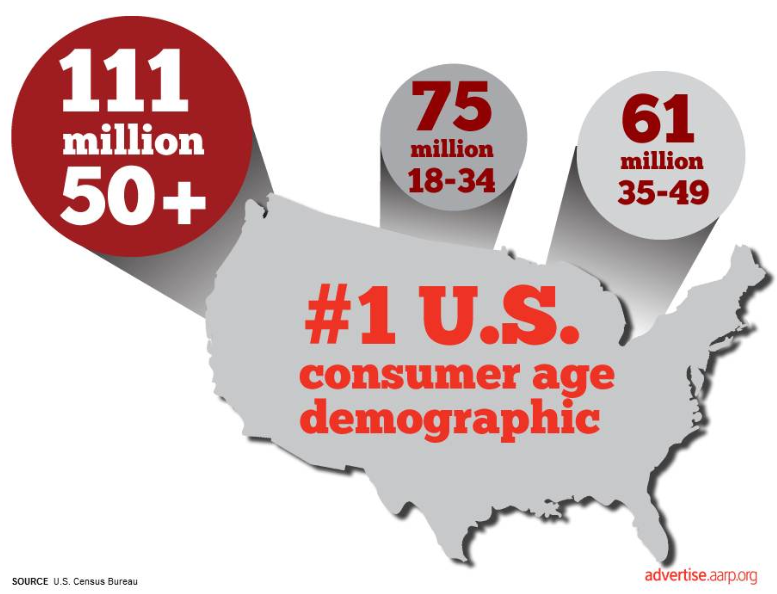 Independent market research funded by MEDC indicates that there are 7 major market segments for the F2A.
Retired seniors living in senior communities.
Active senior motorcyclists who want to continue or relive that experience.
Adults with vacation/second homes who would consider the Berylline for convenience, sport and economy.
Returned / Former motorcycle riders (licensed) who want a safer, less risky experience.
Rental companies can offer the Berylline as an economical alternative for local/temporary urban transportation in addition to campgrounds, parks, and tourist destinations.
Adults who are reluctant to ride a motorcycle will consider the Berylline because of the safety, speed, and energy benefits.
Adults who are interested in the motorcycle experience and were especially motivated by the hybrid capability of the Berylline.
| Total Market Size | Revenue | Total Unit Sale |
| --- | --- | --- |
| Motorcycle/Scooter: | $6.3 Billion | 500,695 |
| Golf Cart: | $894.2 Million | 75,981 |
Research suggests that the primary target market is retirement communities located in warm coastal regions, such as The Villages, Del Webb, Ave Maria, Rancho Mirage, and a host of others. College campuses, KOA, and the tourist/rental markets have also been identified as opportunities. An independent research company, B E R L I N E Advertising Group, projects F2A annual sales should range from 5,767 to 11,534 units, which is based on 1-2% of the current motorcycle and golf cart annual sales volume in the USA.
"We did not find direct competition to the Berylline F2A Hybrid Scooter. Most 3 wheel scooters such as Piaggio MP3 and the start up Sway are tilt/lean type scooters which are more difficult to handle than Berylline's F2A for the first time scooter rider."
"The closest competitor is another new startup company called "Arcimoto" based in Eugene, Oregon. We have compared both vehicles side by side in the below chart. The chart clearly shows Berylline's F2A holding significant advantages over the Arcimoto SRK."
"We noted that it took Arcimoto 8 generations of design to achieve their current level of design. Berylline took 2 generations to reach the final design configuration. It is our opinion that Berylline's engineering team holds the technical edge over Arcimoto."
— Berlin Marketing Report
Business Model
Berylline's goal is to deliver the highest quality and best value to our customers with the lowest cost in order to achieve sustained profitability.
Designed in the US: to meet a niche US market (seniors and students)
Controlled by the US: US interest
Components from USA, China and other regions, designed, validated and final assembly in Michigan.
By using the Apple approach to build our business model, Berylline has been able to lower the development cost and streamline the design process so we can deliver the hybrid 3-Wheel Scooter to customers within a 14 month time frame.
To stay niche on the market, we have the following advantages: 1) Knowledge of US market. Our target market is retirement communities, college campuses and smaller urban settings 2) Parts and production outsourcing with an established Chinese manufacturer and supplier for cost efficient components and resources. 3) The Company principals extensive Industry background in both countries and, 4) All things combined we are utilizing the best formula to produce a cost effective Berylline Hybrid 3-Wheel Scooter.
Progress
Power Sports Dealership
Berylline has one dealer in Michigan and three potential dealers in Florida. The Michigan dealer is Blackbeard Powersports in Clinton Township. Blackbeard had a unique opportunity to have the Berylline 3-wheel Hybrid Scooter in the showroom for two weeks. The positive customer feedback and enthusiasm have convinced Blackbeard Powersports to commit to 10 pre-orders.
Pre-Order Strategy
Consideration is being given to start generating a backlog of orders by using a "Pre-Order/Reservation" strategy similar to the one being used by Elio Motors. It has multiple benefits. They include:
Demonstrates consumer demand to potential investors.
Provides demographic data of the probable consumer most likely to actually purchase the Scooter when available.
Serves to generate industry awareness and can help to generate retail channel opportunities.
Provides positive ammunition to use with the media to generate publicity.
Provides a core database to communicate with on an ongoing basis to solidify the sales commitment and to extend the brand recognition.
Current Incentives for those who pre-order
Berylline can accept pre-orders online. The website has been created for E-Commerce and payment processing in addition to product information and images. The pre-order process also addresses issues of acceptable pre-order amount, incentives, process for pre-order refunds, and a communications plan for interacting with the pre-order holder database.
Instructions for ordering the Berylline Hybrid Scooter are under "Pre-Order" on the Berylline website. The pre-order deposit is $100.00.
A promotional discount on the first 500 production units sold. If you order a Touring model, you will save $1000.
Delivery will be based on a first come, first serve basis. The sooner you order, the sooner you will get your Berylline scooter. The Berylline Hybrid Scooter production will begin in 2019 with deliveries starting in late 2019 on a "first ordered, first delivered basis".
A free T-shirt when you pre-order one of the first 500 production units.
A drawing to win a volunteer opportunity to work with our development engineers to test our prototype Berylline scooter.
Event Marketing
A comprehensive event-marketing program will allow for the creation of a themed display and presentation promoting in-person engagement with the Berylline vehicle, while providing critical exposure of the product to consumers. The collection of data from consumer surveys during these events will give additional insight to consumer characteristics for future marketing and sales initiatives. Also, brand/product specialists will have the opportunity to talk "one-on-one" with potential customers and move them through a sales process ultimately into a reservation or purchase. Event marketing opportunities includes: 1). Shopping Mall, 2). Consumer Shows, 3). Business Events...etc.
Success so Far
2011: Berylline completed its first prototype and conducted numerous engineer tests on the design concept to improve the design.
2011: Berylline also signed the letter of intent agreement with its first dealership in Michigan.
2012: Signed partnership agreement with Wanhu Industries in China
2014: Signed supplier Letter of Intent with key supplier: Kaitong Motorcycle Mfg. In China
2015: Production Prototype Initial Public Debuted in Miami International Motorcycle Show with excellent feedback and response from attendees
2015: Won the First place in Troy Traffic Jam Classic Car Show.
2015: Accepted into OU INCubator – Oakland University's Incubator program
2016: Michigan Business Accelerator Fund award to Beryline Corporation
2016: Joined forces with one of most prominent advertizing agency, Berlin Group, to complete marketing study and kick off national market campaign
2016 Commercial vehicle concept was developed for future product.
2017 Berylline has been awarded an additional $16,500 in Business Accelerator Funds (BAF) from the State
2017 Working with Oakland University to optimize Berylline's hybrid system design.
Press Highlights
Detroit Business(Dbusiness):
The Oakland Press:
Metromode:
Shelby this Week (Shelby Township Local TV):
Automation Alley(2016):
ONINC Connects Clients with Student Engineering Talent
Oakland University Press Release(2017):
OU INC Awarded $43,600 for client Berylline
KPIs
2015: Production Prototype Initial Public Debuted in Miami International Motorcycle Show with excellent feedback and response from attendees
2015: Won the First place in Troy Traffic Jam Classic Car Show.
2015: Accepted into OU INCubator – Oakland University's Incubator program
2016: Michigan Business Accelerator Fund award to Beryline Corporation
2016: Joined forces with one of most prominent advertizing agency, Berlin Group, to complete marketing study and kick off national market campaign
2016 Commercial vehicle concept was developed for future product.
2017 Berylline has been awarded an additional $16,500 in Business Accelerator Funds (BAF) from the State
2017 Working with Oakland University to optimize Berylline's hybrid system design.

Completed Fuel Injection System Installation and System optimization concept design.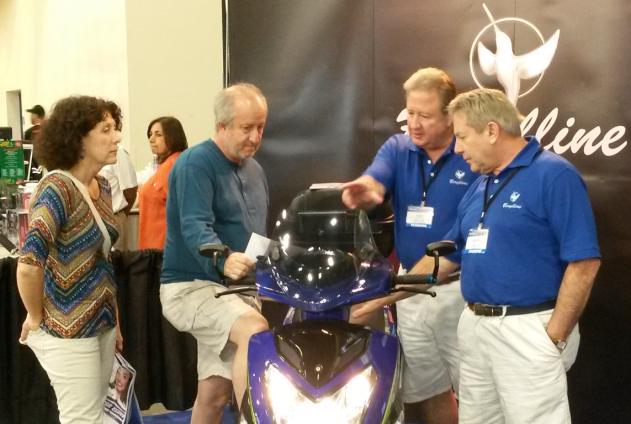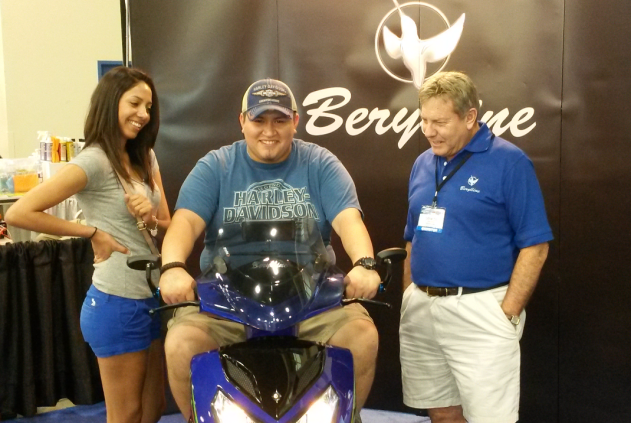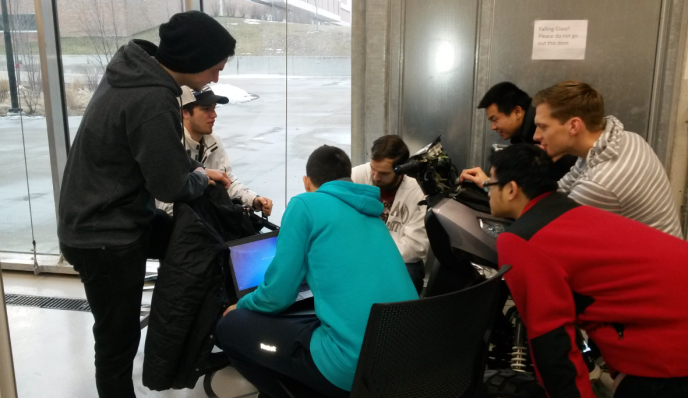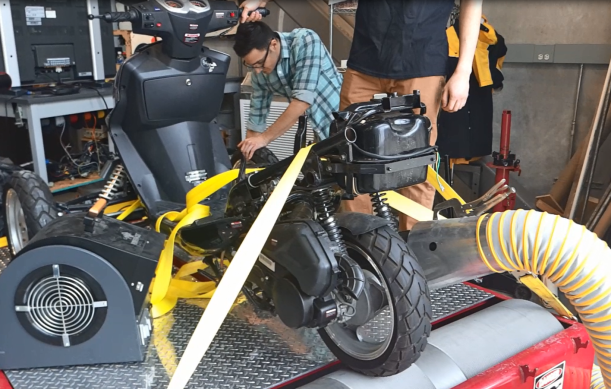 Team
Berylline management team possess combined experience over 200 collective years in automotive industry. Each of the senior management member has unique expertise in Business Operation, Finance, Product Design, Quality and Marketing, which provides Berylline a strong advantage over other start ups.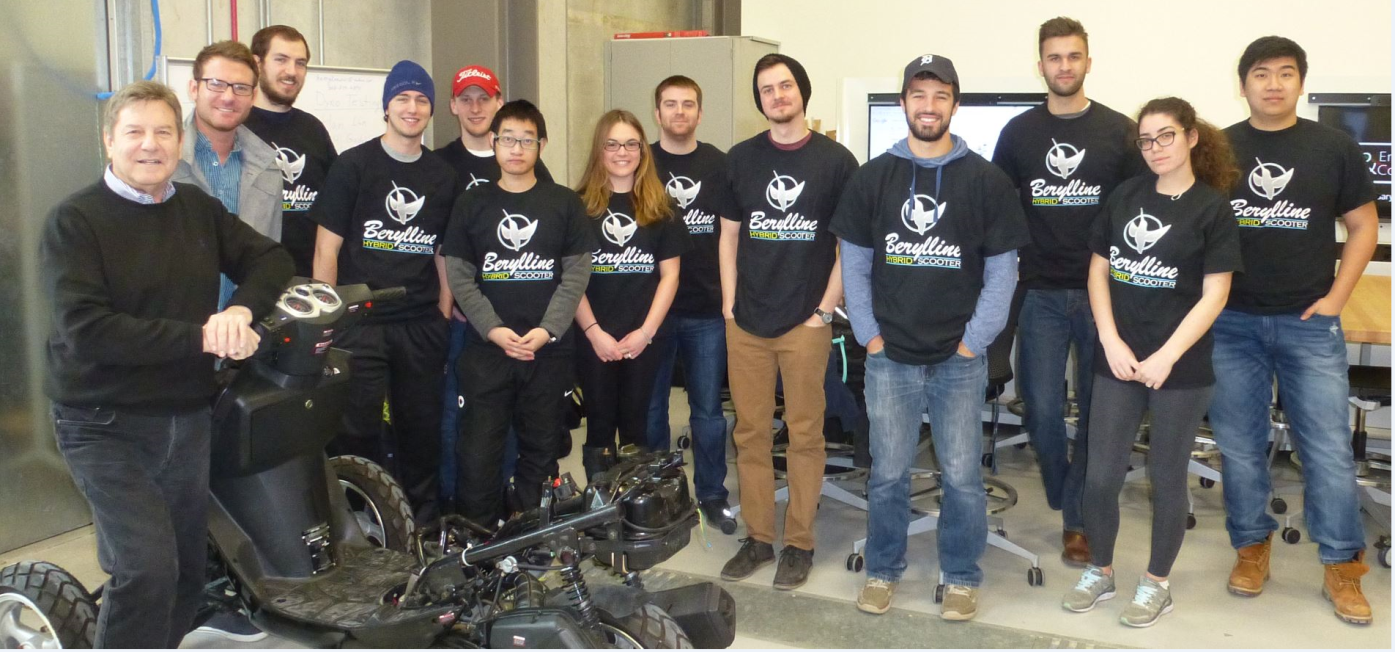 Dennis Dresser
Dennis Dresser is the President and CEO of Global Alliance Network, LLC. ("GAN"). GAN is an international consulting firm that has been providing business opportunities around the world through their worldwide industrial network since 1999. He was previously President and CEO of GT Automotive System, Inc (GT). Dennis started GT with less than 20 people and from a small company and $2 million dollar in sales he grew the company into a major international Tier 1 automotive supplier dominating the column gear- shift lever business by 1997 with sales over $75 million, over 500 employees (including a JV with Tsuda Industries in Japan). Dennis has a Bachelor of Science degree from Ball State University and a Master's in Business Management from Central Michigan University.
Bruce Weber
Bruce is a CPA, with an extensive background as Financial Manager and Owner in the OEM products of stampings, injection molded plastics, and machined castings. Bruce was one of the four investors who acquired Wolverine Metal Stamping from retiring founders in 1998. He became the CFO in 2000 and President in 2003, prior to the sale of Wolverine to Eric Jackson in November 2003.
Bruce was employed as the CFO of Gel, Inc., starting in 1986 and became a principal owner through a management group acquisition in 1991. Gel, Inc. acquired Tamco, Ltd in 1996 and became GT Automotive, Inc., a Tire 1 supplier of Driver Controls to GM, Ford, Chrysler, Toyota, Honda, CAMI (Suzuki) and United Technologies Automotive, where he was the Vice President of Finance. GT Automotive grew to 66 million dollar in sale, with 6 manufacturing facilities and over 600 employees in Michigan and Ontario, Canada when it was sold to Dura Automotive in 1997. Bruce retired from Dura in 1998 as Vice President of Finance for its Shifter Systems Subsidiary.
Henry Lee
Mr. Lee joined the Vehicle Research Institute (VRI) team of Western Washington University to study and build hybrid vehicles in 1992. At VRI, Mr. Li worked on two solar/electric/natural gas engine hybrid vehicles: Viking 21 and Viking 23. Mr. Lee earned his Post-Baccalaureate Certificate of Vehicle Design at Western Washington University, USA. He has a bachelor degree of Mechanical Engineering in Chongqing University, China. Between 1996 to 1998, Mr. Lee worked for Dura Automotive as a Project Engineer. Later, Mr. Lee worked for General Motors as a Senior Engineer and has been part of many vehicle programs. In 2011, Mr. Lee started to work on Berylline Hybrid 3 Wheel Scooter project as Chief Engineer and directed the design and build of the 2 prototype vehicles.
David Etienne
David is a Certified Public Accountant(CPA) with experience in the design, development, and management of comprehensive corporate accounting, budgeting, financial reporting, tax reporting and MIS systems. David has been consistently successful at linking accounting, budgeting, financial reporting, tax reporting and MIS systems. David has been consistently successful at merging accounting with general operations to provide hands-on financial leadership for strategic planning. He possesses strong analytical and problem solving abilities and he is committed to professionalism.
Working Experience:
Controller, SER Metro Detroit-Jobs for Progress, Inc. 2012-Present
CFO, Detroit Radiator Corporation 2012
CFO, Computer Consultants of America, Inc. 2004-2009
Education:
Master of Accounting at Oakland University, Rochester, Michigan
Bachelor of Science in Business Administration, Central Michigan University
David Nelson
David Nelson has spent the majority of his professional career in executive sales positions with exceptional results. He spent 28 Years at AT&T ( Ameritech / Michigan Bell) as Sr. Sales Associate, Training Manager and SEO Specialist. During his career at AT&T, David won The Presidents Club Award 11 Times.
Because of David's successful track record, AT&T asked him to return for an additional 2 year period at RH Donnelly in Chicago, in order to handle their major accounts, as Sales and SEO Specialist in charge of new member training.
In 2013, David retired for the second time. David now works as part of the The Nelson Team at Berkshire Hathaway HWWB in Birmingham, Michigan. The Nelson team has been the No. 1 Team for the past 3 years, with sales at the top 1% in Michigan state.
David has a BA degree from Western Michigan University in 1978.
Michael Dresser
Michael Dresser has over seven years of experience as an Account/Product Manager working with global, automotive clients, including Global Alliance Network and Coliant Corporation. A natural at building and forging relationships, he has success in developing business with new and existing customers and extensive automotive industry knowledge with a diverse international network. His competitive nature outside of the business realm led to a National Snowboarding Championship in 2009 (USASA Men's Slopestyle). As an SOS Outreach Coach, he shared these skills with underprivileged youth, helping build self-esteem and character. He received his B.S. in Business Administration (Marketing) from The University of Colorado at Boulder, and a double MBA in International Business and Entrepreneurship from Oakland University.
Anthony Orzechowski
Mr. Orzechowski has 35+ years of diversified financial, operations and general management experience unique to privately held corporations with annual sales from 1M to 75M. Anthony has held executive positions and independent consulting assignments from Chief Financial Officer to President in various service, construction and manufacturing industries. Tony has advised and assisted numerous companies with strategic planning, cost containment, financial restructuring, banking negotiations and crisis management.
Currently he is the President/Owner of a local property management company. This firm services both condominium and home owner associations in the tri-county area of southeastern Michigan.
He attended numerous universities throughout his career, and is currently pursuing an executive MBA to augment his undergraduate studies.
Use of Proceeds
If the offering's maximum Reg CF allocation of $1,069,997 is raised:
| Use | Value | % of Proceeds |
| --- | --- | --- |
| Working Capital | $1,017,567 | 95.1% |
| Intermediary fees | $52,430 | 4.9% |
If the offering's maximum amount of $1,714,715 across Reg. CF and Reg. D is raised:
| Use | Value | % of Proceeds |
| --- | --- | --- |
| Compensation for managers | $260,000 | 15.2% |
| Building and Equipment | $5,000 | 0.3% |
| Travel, Professional fees | $120,000 | 7.0% |
| Engineering: Design | $263,942 | 15.4% |
| Prototype Tooling | $100,000 | 5.8% |
| Testing and Development | $187,500 | 10.9% |
| Department of Transportation (DOT) and Environmental Protection Agency (EPA) Approval | $150,000 | 8.7% |
| Inventory (component part purchases and other product costs) | $272,100 | 15.9% |
| Account Recievables (Dealer Sales Financing) and Prepaid Expenses (Insurance, Rent, Deposits) | $272,152 | 15.9% |
| Intermediary fees | $84,021 | 4.9% |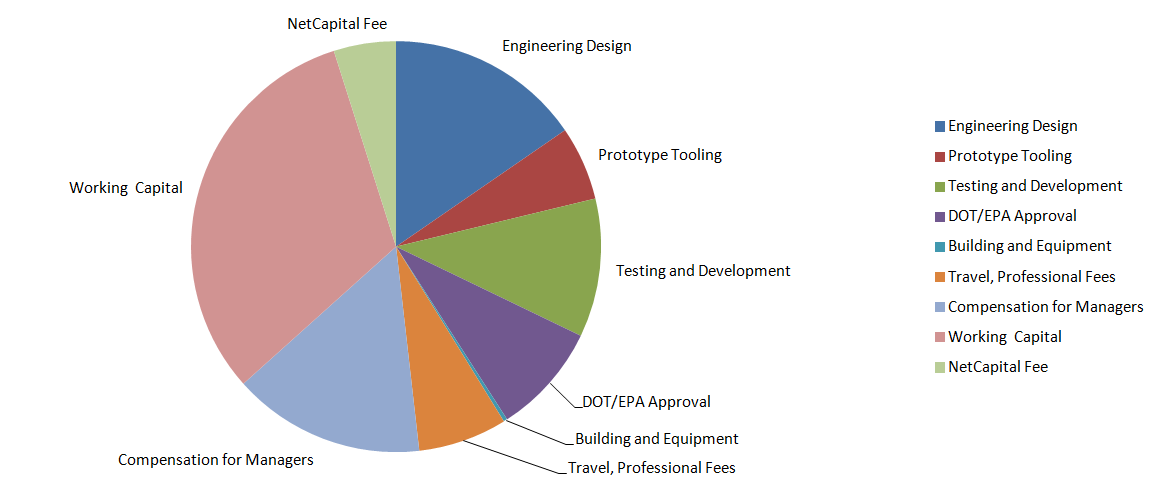 Terms
This is a side-by-side offering of Common Stock, under registration exemptions 4(a)(6) and 506(c), in Berylline Corporation. Up to $1,069,997.00 may be raised under the 4(a)(6) exemption. Netcapital will determine which exemption applies to your investment and notify you before you complete your investment.
The amount raised under the two exemptions must total at least $10,000 by October 31, 2018 at 7:59pm ET. If the total doesn't reach its target, then your money will be refunded. Berylline Corporation may issue additional securities to raise up to $1,714,715, the offering's maximum.
$10,000 minimum
$203,602 raised
If the side-by-side offering is successful at raising the maximum amount, then the company's implied valuation after the offering (sometimes called its post-money valuation) will be:
1,621,210 shares
×
$3.40 per share
$5,512,114implied valuation
Financials
These financial statements have been reviewed by an independent Certified Public Accountant.
SEC Filings
The Offering Statement is a formal description of the company and this transaction. It's filed with the SEC to comply with the requirements of exemptions 4(a)(6) and 506(c) of the Securities Act of 1933. Similar information is sometimes offered in a Private Placement Memorandum for 506(c) offerings.
We're also required to share links to each of the SEC filings related to this side-by-side offering with investors.
Updates
Apr 26, 2019

Oct 31, 2018

Primary offering closed, selling

shares

Sold $3.40 for a total of $203,602.20

shares at

Oct 12, 2018

Jul 5, 2018

Apr 16, 2018

Apr 16, 2018

Apr 13, 2018

Primary offering of $3.40

shares at
Transactions
Spread
| Bid quantity | Price | Ask quantity |
| --- | --- | --- |
*Some securities may only be transferred to accredited investors if issued within the past 365 days. Unaccredited investors are permitted to place bids, so some transfers may have yet to occur.
No recent secondary activity
Transaction Log
Ask a Question
Proofread your comment before submitting: once it's posted, you can't edit or delete it. For the fastest help with the web site, email help@netcapital.com instead of commenting.
Understand the Risks
Be sure to understand the risks of this type of investment. No regulatory body (not the SEC, not any state regulator) has passed upon the merits of or given its approval to the securities, the terms of the offering, or the accuracy or completeness of any offering materials or information posted herein. That's typical for Regulation CF offerings like this one.
Neither Netcapital nor any of its directors, officers, employees, representatives, affiliates, or agents shall have any liability whatsoever arising from any error or incompleteness of fact or opinion in, or lack of care in the preparation or publication of, the materials and communication herein or the terms or valuation of any securities offering.
The information contained herein includes forward-looking statements. These statements relate to future events or to future financial performance, and involve known and unknown risks, uncertainties, and other factors, that may cause actual results to be materially different from any future results, levels of activity, performance, or achievements expressed or implied by these forward-looking statements. You should not place undue reliance on forward-looking statements since they involve known and unknown risks, uncertainties, and other factors, which are, in some cases, beyond the company's control and which could, and likely will, materially affect actual results, levels of activity, performance, or achievements. Any forward-looking statement reflects the current views with respect to future events and is subject to these and other risks, uncertainties, and assumptions relating to operations, results of operations, growth strategy, and liquidity. No obligation exists to publicly update or revise these forward-looking statements for any reason, or to update the reasons actual results could differ materially from those anticipated in these forward-looking statements, even if new information becomes available in the future.
Looking to raise capital?
We can help turn your friends, family and customers into investors.
Learn more
Interested in more investment opportunities?
Browse all offerings currently available.
See more