Introduction
Spring Rock Holdings LLC is a startup firm that seeks to make land and farm investment available to the average investor. The company plans to focus on acquiring high-value land and farms.
Deal Highlights
Investors collectively split 60% of land and farm sale profits after expenses
Own a piece of land and farm
"Buy land, they're not making it anymore."
— Mark Twain
Market
According to the U.S. Department of Agriculture (USDA), the average cropland price is $4,130/acre and the average pasture land is about $1,390/acre. The USDA also reports that the average cropland size was 234 acres. To invest in 234 acres of cropland, an investor would have a sizable upfront cost of approximately $1 million. With the power of crowdfunding, an investor is now afforded increased access to land and farm investment.
Land and farm offer a diversified investment opportunity With a rapidly expanding population and increased scarcity of farmland, small-scale investors face the difficult challenge of sourcing funds to become competitive and active participants in the land and farm market.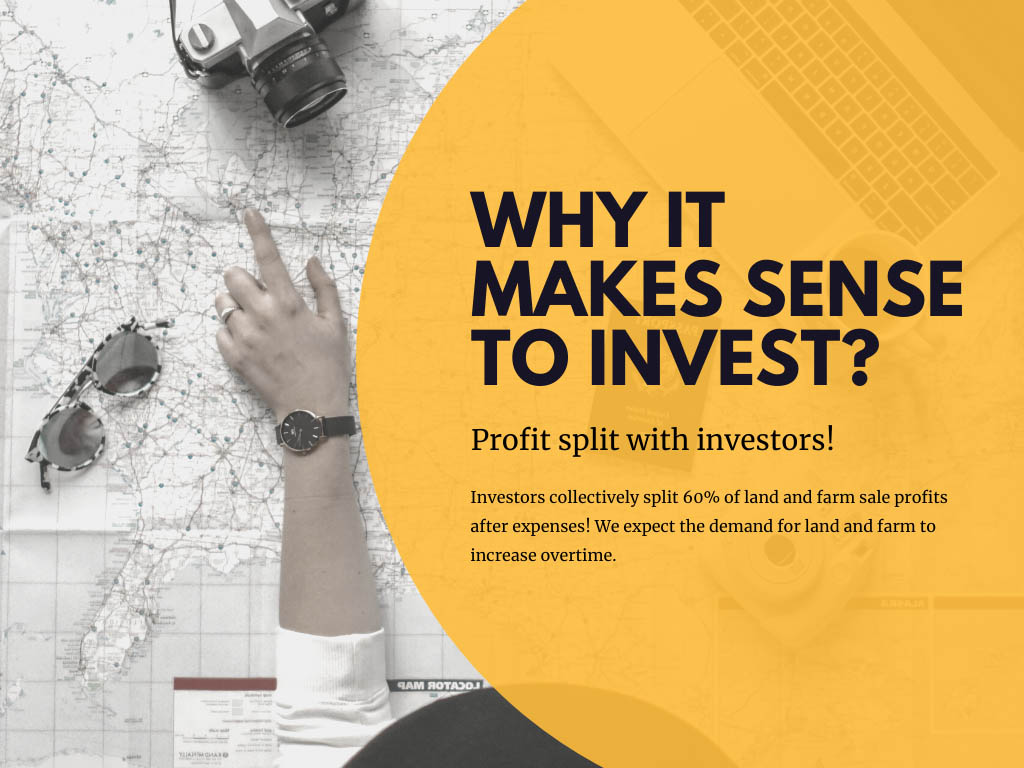 Problem
Farm and land present an attractive opportunity to diversify and grow one's investment portfolio. Unfortunately, the relatively high costs of purchasing tracts of land mean that this form of investment and its benefits are out of reach for the average investor. In addition, the research required to identify undervalued land and farm around the nation could be time consuming for most investors.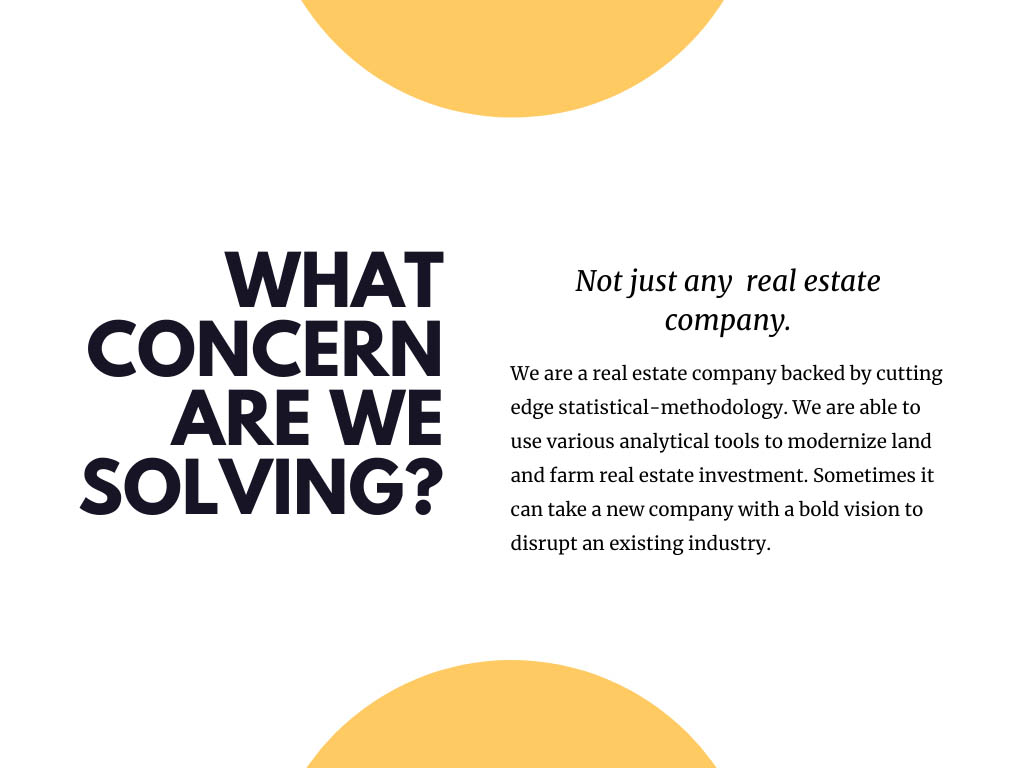 Solution
Spring Rock Holdings LLC aims to make the land and farm asset class accessible to the average investor through crowdfunding. Our firm will allow individuals to invest in land and farm without significant upfront capital. In addition, our company will save investors time by conducting the research necessary to identify undervalued land and farm properties nationwide.
Land and farm diversification, combined with our company's unique internally developed investment criteria for maximization of land and farm value, provides for an attractive investment opportunity.
Passive Investing – We coordinate the pre-purchase research and analysis in addition to the post-purchase legal and administrative tasks. We also coordinate the sale of the land and farm.
Asset Diversification – Diversify an investor's portfolio of stocks and bonds with strategic investment in land and farm assets.
Profit Distributions – Spring Rock Holdings LLC intends to collectively distribute to investors 60 percent of land and farm sale profits after expenses.
Land and farm investors have accumulated enormous wealth over generations through strategic purchases and investment. Land and farm investment can improve capital preservation during periods of economic uncertainty.
We evaluate land and farm opportunity using a data-driven investment criteria to acquire land and farm at the lowest cost. We maximize investment value with internally developed processes that aim at increasing the sale price and profitability of land and farm purchases.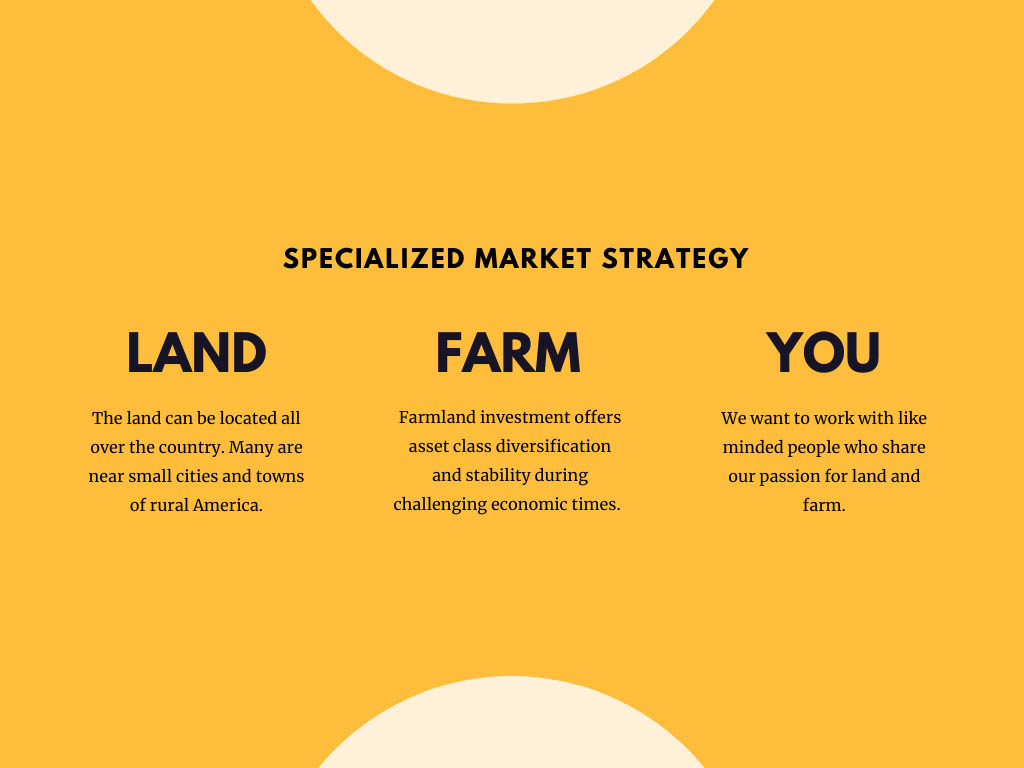 Business Model
The company intends to acquire high quality land and farms across the United States in an effort to build a diverse portfolio of land and farm assets across different geographic regions.
Our Business Model for Exponential Growth:
Raise capital from a broad base of investors
Evaluate and conduct due diligence on land and farm market opportunity based on our unique investment process
Maximize land and farm value proposition using internally developed process
Sell land and farm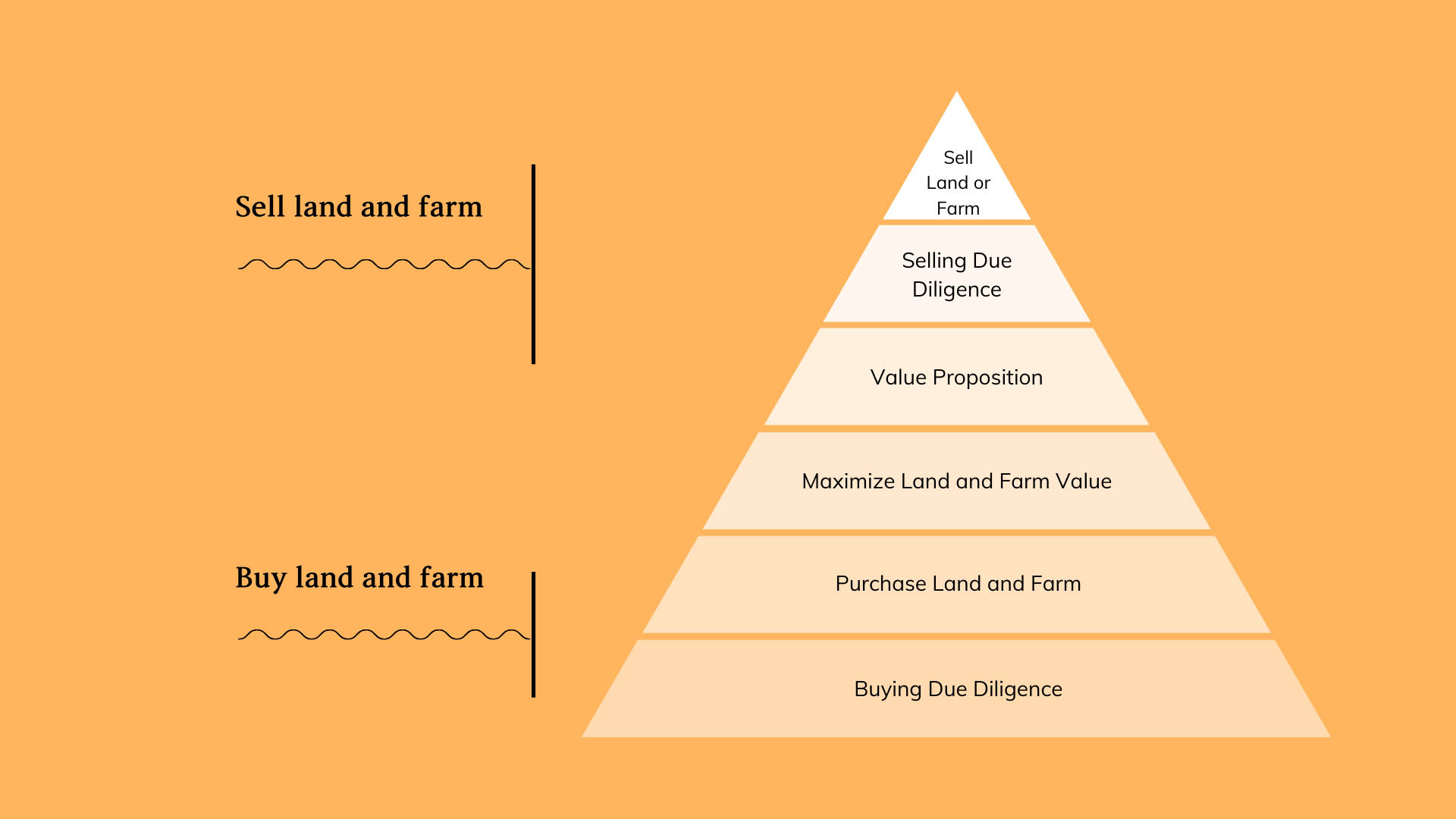 Listed below are a few examples of property investments that could have significantly benefited from our investment model. These properties highlight the missed opportunities our firm could not make due to limited access to investor capital.
Example A: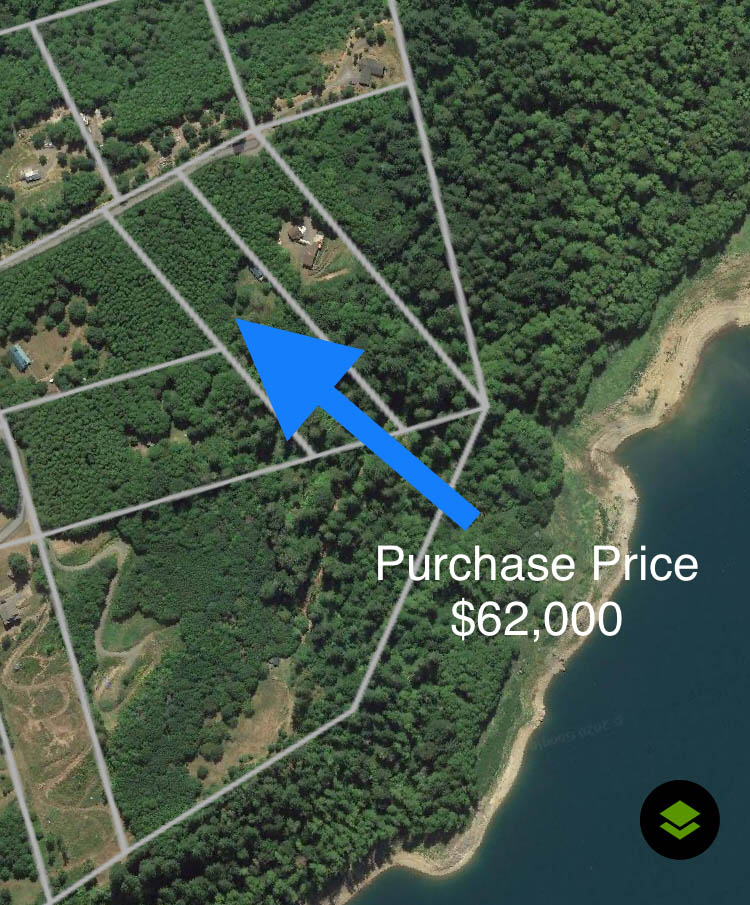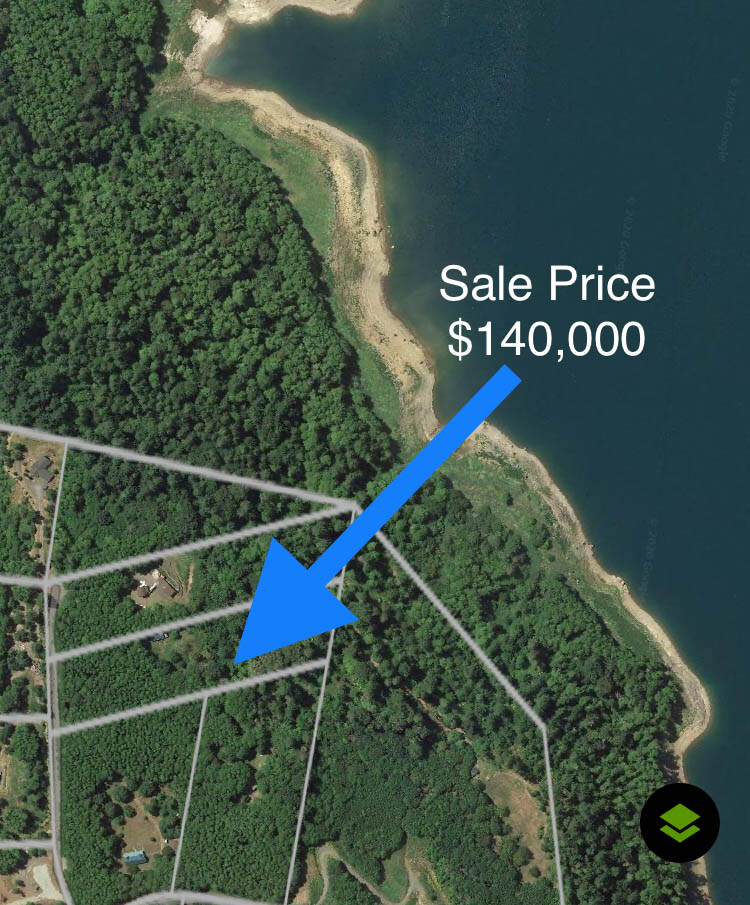 Purchase Price: $62,000
Sale Price: $140,000
Gross Profit: $78,000
Example B: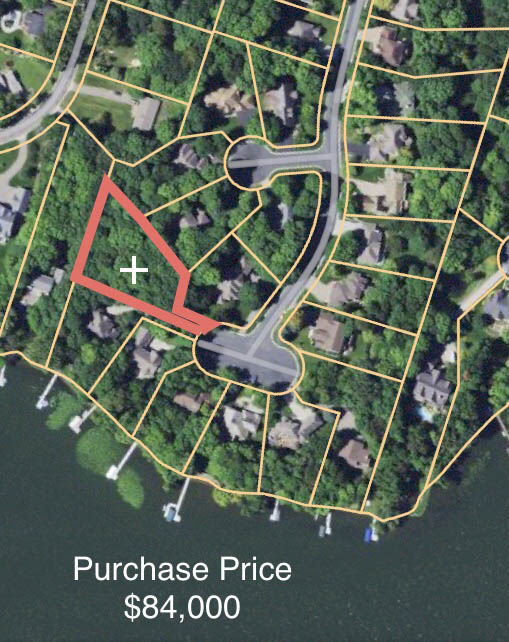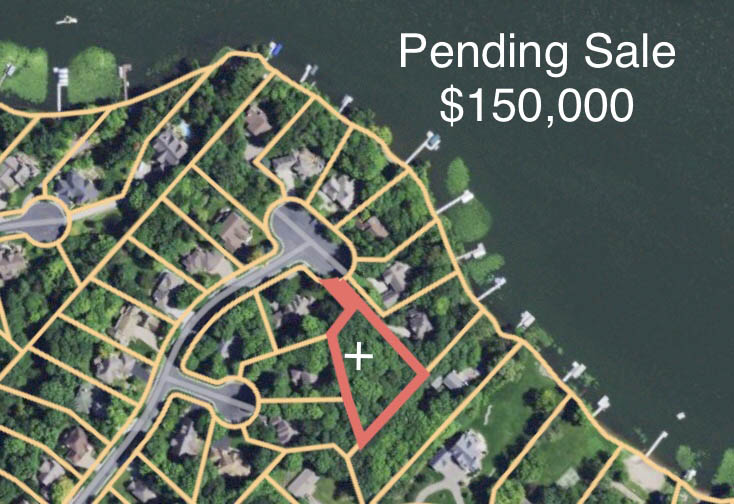 Investors collectively split 60% of the profit after expenses
Purchase Price: $84,000
Pending Sale Price: $150,000
Gross Profit: $66,000
Example C: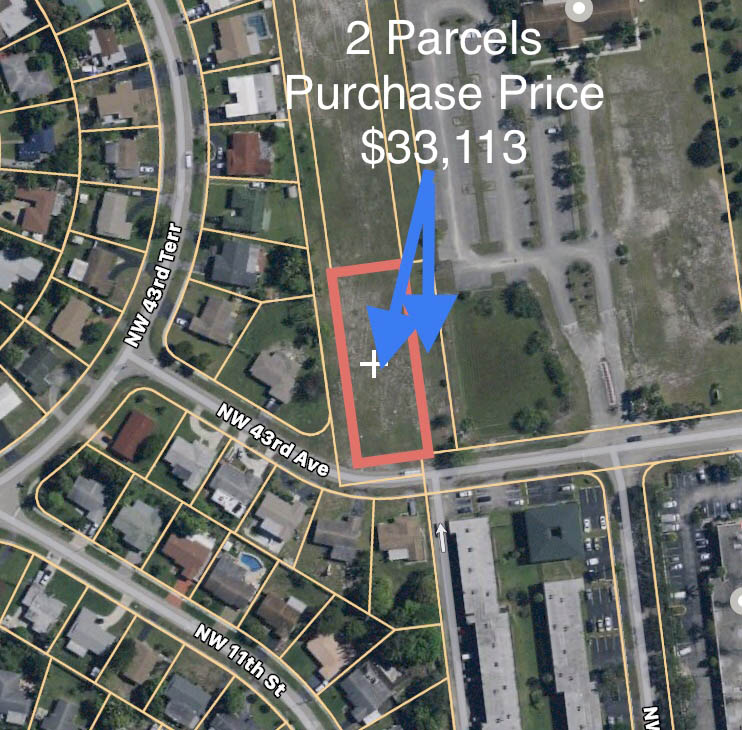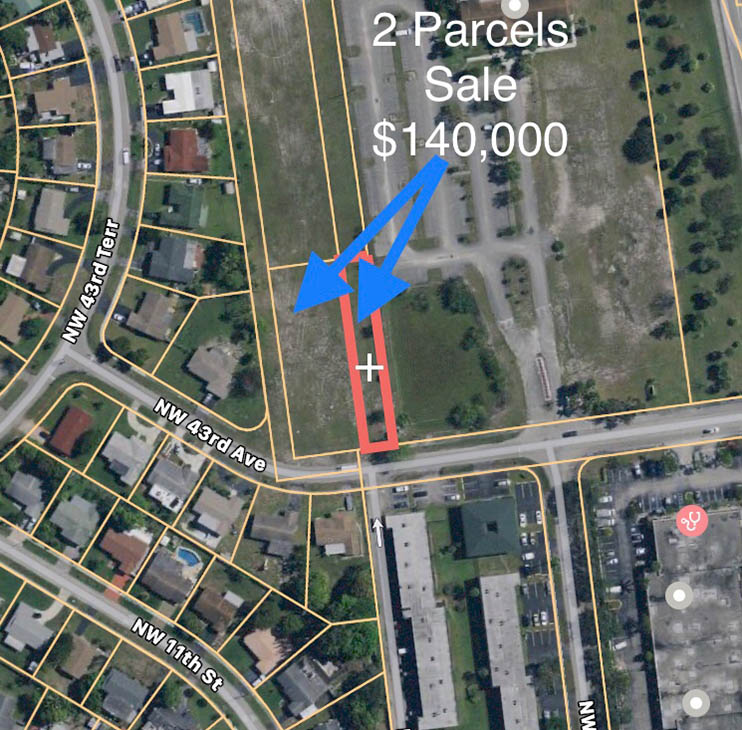 Purchase Price: $33,113
Sale Price: $140,000
Gross Profit: $106,887
Our goal is to build the premier land and farm real estate company focused on ownership of high-quality land and farms.
Land and Farm is a great investment opportunity because it has a long history of producing compounding investment returns. Land and farm have lower volatility than other asset classes and low correlations to the traditional asset classes of stocks and bonds. In addition, land and farm provides extra protection from inflation[1][2].
This is an asset diversification and a balanced investment portfolio with land and farm. We take pride in our ownership investment in land and farm, and we see the partnership with our investors as key to our long term success.
Competitive Landscape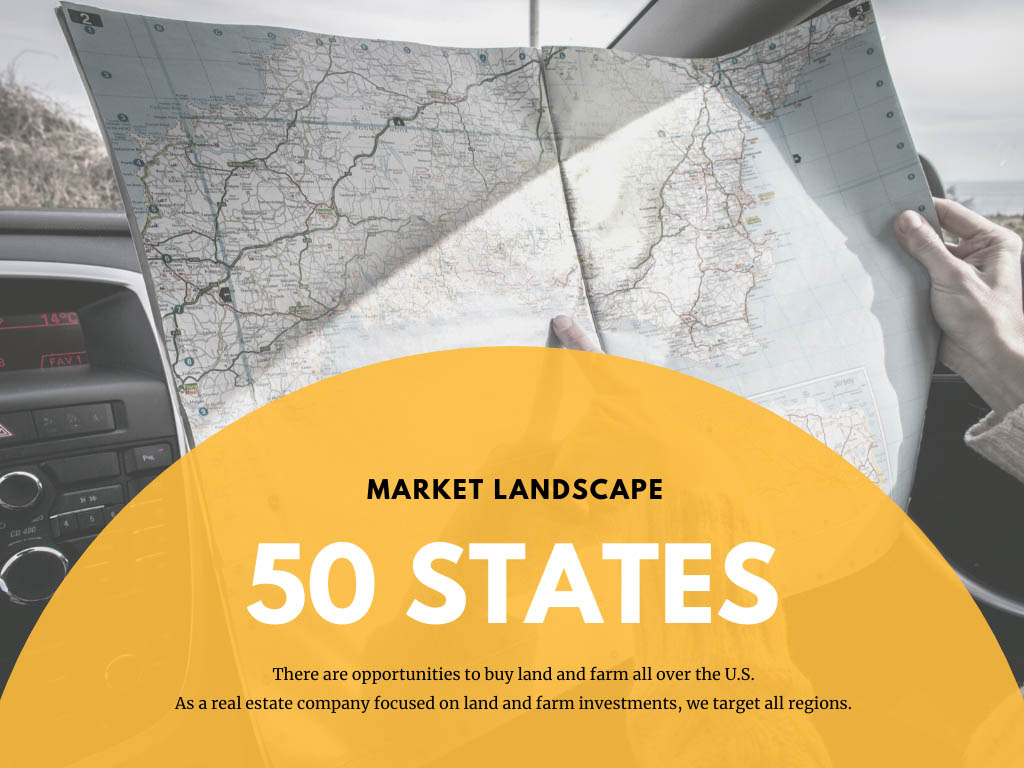 Media mentions
Team
Aaron Lukse
Founder & CEO
Aaron Lukse, Founder and Chief Executive Officer, is a business and statistical analyst with a passion for investing in financial and real estate markets. Mr. Lukse is an expert on Lean and Six Sigma and process optimization. He is an avid real estate investor with a background in finance and management consulting. Mr. Lukse earned his Bachelor's degree in information systems from Pace University-New York and his Master's from Yale University.
Use of Proceeds
If the offering's maximum amount of $1,057,680 is raised:
| Use | Value | % of Proceeds |
| --- | --- | --- |
| Compensation for Managers | $70,409 | 6.7% |
| Property Acquisition and Sale Related Expenses | $935,445 | 88.4% |
| Intermediary fees | $51,826 | 4.9% |
Terms
This is an offering of Class B, under registration exemption 4(a)(6), in Spring Rock Holdings LLC. This offering must raise at least $10,000 by October 1, 2020 at 11:59pm ET. If this offering doesn't reach its target, then your money will be refunded. Spring Rock Holdings LLC may issue additional securities to raise up to $1,057,680, the offering's maximum.
If the offering is successful at raising the maximum amount, then the company's implied valuation after the offering (sometimes called its post-money valuation) will be:
4,823,586 units
×
$0.58 per unit
$2,797,680implied valuation
Financials
These financial statements have been reviewed by an independent Certified Public Accountant.
SEC Filings
The Offering Statement is a formal description of the company and this transaction. It's filed with the SEC to comply with the requirements of exemption 4(a)(6) of the Securities Act of 1933.
Understand the Risks
Be sure to understand the risks of this type of investment. No regulatory body (not the SEC, not any state regulator) has passed upon the merits of or given its approval to the securities, the terms of the offering, or the accuracy or completeness of any offering materials or information posted herein. That's typical for Regulation CF offerings like this one.
Neither Netcapital nor any of its directors, officers, employees, representatives, affiliates, or agents shall have any liability whatsoever arising from any error or incompleteness of fact or opinion in, or lack of care in the preparation or publication of, the materials and communication herein or the terms or valuation of any securities offering.
The information contained herein includes forward-looking statements. These statements relate to future events or to future financial performance, and involve known and unknown risks, uncertainties, and other factors, that may cause actual results to be materially different from any future results, levels of activity, performance, or achievements expressed or implied by these forward-looking statements. You should not place undue reliance on forward-looking statements since they involve known and unknown risks, uncertainties, and other factors, which are, in some cases, beyond the company's control and which could, and likely will, materially affect actual results, levels of activity, performance, or achievements. Any forward-looking statement reflects the current views with respect to future events and is subject to these and other risks, uncertainties, and assumptions relating to operations, results of operations, growth strategy, and liquidity. No obligation exists to publicly update or revise these forward-looking statements for any reason, or to update the reasons actual results could differ materially from those anticipated in these forward-looking statements, even if new information becomes available in the future.
Updates
Oct 2, 2020

Primary offering finalized, selling

units

Sold $0.58 for a total of $0

units at

Jul 1, 2020

Primary offering of $0.58

units at
Ask a Question
Proofread your comment before submitting: once it's posted, you can't edit or delete it. For the fastest help with the web site, email help@netcapital.com instead of commenting.
Looking to raise capital?
We can help turn your friends, family and customers into investors.
Learn more
Interested in more investment opportunities?
Browse all offerings currently available.
See more