Introduction
BBQ in the Park manufactures and sells electric park barbeques, providing an alternative to wood-burning cookstoves and firepits in the midst of increasing fire regulations. This barbeque is perfect for any park setting and targets two groups; park operators and park visitors to address environmental, community and operating concerns.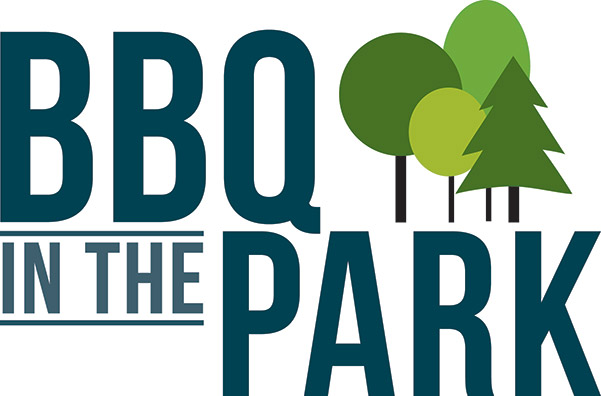 Deal Highlights
Environmentally friendly
Improve parks and communities
Trademarked name and logo
Inbound LA Accelerator
Problem
With the increased frequency of human-caused wildfires over recent years, municipalities, the Bureau of Land Management and National Park Service are cracking down on fire regulations across the United States. Although most parks in North America only provide wood-burning cookstoves and firepits for barbeques, fire bans, longer lasting wildfire seasons, lack of firewood, and environmental/health concerns have rendered them unusable for a majority of the year.
In order to promote public safety, some local officials have removed this infrastructure entirely; leaving no alternative in its place to meet the high demand for cookouts, a tradition as old as the parks themselves. Although necessary, these actions reduce the benefits of parks and community gathering areas. These benefits include:
Strengthening and connecting communities
Improving liveability and community development
Promoting mental and physical health, wellness, and human development
Supporting local economic development and increased property values
Protecting environmental resources and natural habitats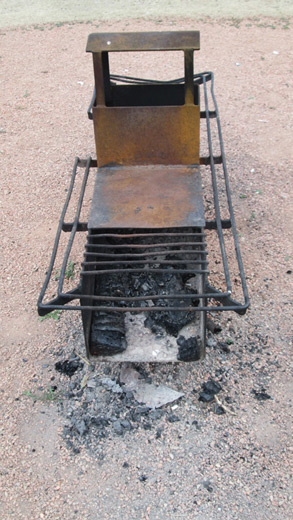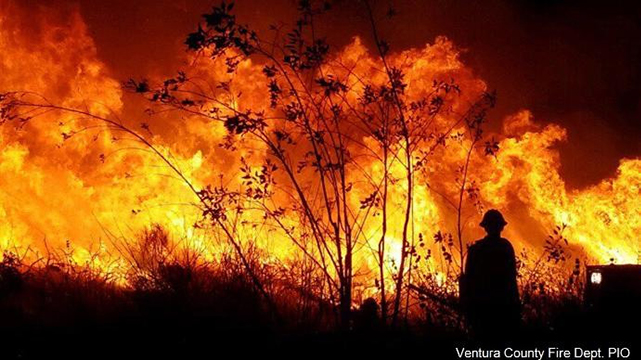 Solution
The electric barbeque helps improve urban life by attracting people to parks and community gathering areas; making life better socially, economically and environmentally. It allows patrons to enjoy the outdoor environment without damaging it. Other benefits include:
No smoke or harmful emissions that affect air quality
No open flames or sparks which can start a hazardous forest fire
No dangerous discarding of hot coals and embers
It's available to all park users; easy to operate, safe and hygienic
It's long lasting, robust and weather proof
It's easy to install and maintain with low operating costs
Technology allows the owner to control the times it can be used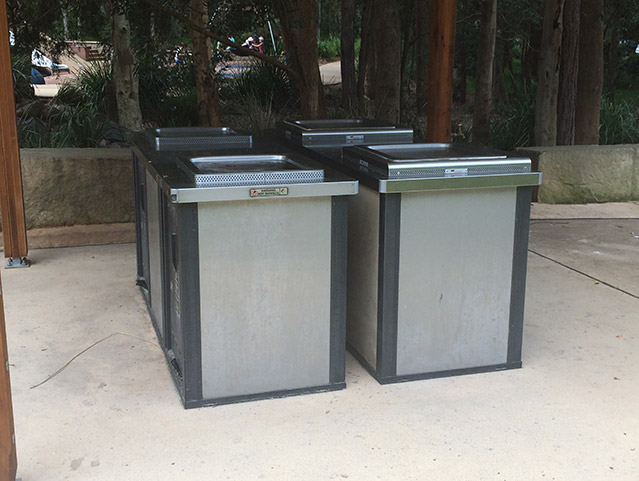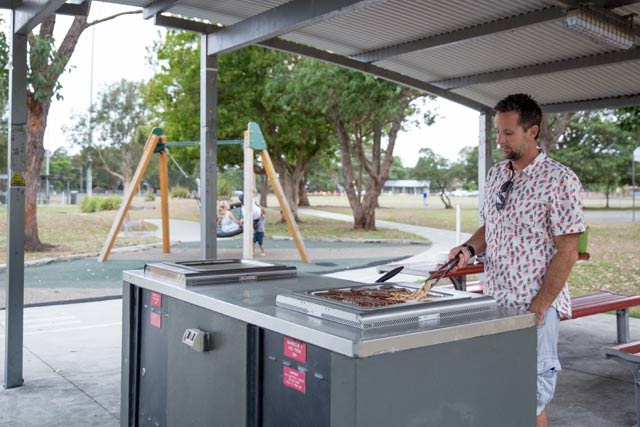 Business Model
By utilizing already established distribution channels through market and on-sell agreements with major retailers in the park infrastructure industry (playground equipment, shelters, picnic tables, benches, etc.), our business model capitalizes on preexisting sales networks for complementary products granting us direct and efficient access to our target demographic. Mutual profit margins have been confirmed through our cost and price point agreements with industry distributors, facilitating profit opportunities for both parties by meeting untapped market demand with our electric barbeque.
Market
The total available market in North America is approximately 92,912 government entities and over 364 million people.
For a serviceable available market, we have identified Tier 1 states based on weather, outdoor lifestyle and population. This market has about 15,982 government entities and over 119 million people.
As a serviceable obtainable market, we have identified California as our entry point into North America. This market has about 4,444 government entities and over 39 million people.
In comparison, the Australian market, where the electric barbeque has been a mainstay in parks for a number of years has about 547 government entities and over 24 million people.
Competitive Landscape
Primed by our knowledge from the Australian market, affording us the experience necessary to develop and design a finished product of the highest caliber, BBQ in the Park is ready to capitalize on being North America's first electric barbeque supplier. Those selling wood-burning cookstoves and firepits represent our initial competition. Although they are cheaper due to comparatively rudimentary engineering and the traditional product option for the public, increasing fire regulations and environmental awareness place BBQ in the Park far ahead of competitors in categories of growing market prevalence. Later competition will come from those who identify our potential profit from changing market demand and attempt to copy our product, but due to previous success and our advantageous position, we have a strong opportunity to create early brand awareness.
Progress
USA and Canadian trademarks for the 'BBQ in the Park' name and logo have been approved
Compliance has been achieved for Electromagnetic Compatibility and Electrical Safety in the USA and Canada
Attendance at parks and recreation conferences and exhibitions have generated strong leads and potential customers
Participated in the International Accelerator Inbound LA program to progress US entity creation, manufacturing, market entry and sector specific growth
US manufacturing and distribution network has been identified
Besides the parks market, the high density apartment, community living market has been identified
Team
We have a small, experienced team with expertise in business, design, manufacturing, marketing, sales and distribution.
Blaine Patterson
Chief Executive Officer
Blaine has a MBA and is a Canadian/Australian dual citizen. He has worked extensively in parks, recreation and community services, mostly at the local and state government level. He has an understanding of government operations and the North American culture. Blaine's MBA and experience provides a strong business acumen and financial understanding for the CEO role, leading the business through strategic direction and planning into the North American market.
Use of Proceeds
If the offering's maximum amount of $250,000 is raised:
| Use | Value | % of Proceeds |
| --- | --- | --- |
| Manufacturing | $150,000 | 60.0% |
| Marketing/Promotions | $67,650 | 27.1% |
| Administration/Operations | $20,100 | 8.0% |
| Intermediary fees | $12,250 | 4.9% |
Terms
This is an offering of NetCapital Common Shares, under registration exemption 4(a)(6), in BBQ IN THE PARK, INC., doing business as BBQ in the Park. This offering must raise at least $10,000 by December 21, 2020 at 11:59pm ET. If this offering doesn't reach its target, then your money will be refunded. BBQ in the Park may issue additional securities to raise up to $250,000, the offering's maximum.
If the offering is successful at raising the maximum amount, then the company's implied valuation after the offering (sometimes called its post-money valuation) will be:
2,250,000 shares
×
$1.00 per share
$2,250,000implied valuation
COVID Relief:
This offering is being conducted on an expedited basis due to circumstances relating to COVID-19 and pursuant to the SEC's temporary COVID-19 regulatory relief set out in Regulation Crowdfunding §227.201(z).
Offering maximum:
In reliance on this relief, financial information certified by the principal executive officer of the issuer has been provided instead of financial statements reviewed by a public accountant that is independent of the issuer, in setting the offering maximum of $250,000.
Financials
BBQ in the Park's official name is BBQ IN THE PARK, INC., so that's the name that appears in the statements below.
SEC Filings
The Offering Statement is a formal description of the company and this transaction. It's filed with the SEC to comply with the requirements of exemption 4(a)(6) of the Securities Act of 1933.
Understand the Risks
Be sure to understand the risks of this type of investment. No regulatory body (not the SEC, not any state regulator) has passed upon the merits of or given its approval to the securities, the terms of the offering, or the accuracy or completeness of any offering materials or information posted herein. That's typical for Regulation CF offerings like this one.
Neither Netcapital nor any of its directors, officers, employees, representatives, affiliates, or agents shall have any liability whatsoever arising from any error or incompleteness of fact or opinion in, or lack of care in the preparation or publication of, the materials and communication herein or the terms or valuation of any securities offering.
The information contained herein includes forward-looking statements. These statements relate to future events or to future financial performance, and involve known and unknown risks, uncertainties, and other factors, that may cause actual results to be materially different from any future results, levels of activity, performance, or achievements expressed or implied by these forward-looking statements. You should not place undue reliance on forward-looking statements since they involve known and unknown risks, uncertainties, and other factors, which are, in some cases, beyond the company's control and which could, and likely will, materially affect actual results, levels of activity, performance, or achievements. Any forward-looking statement reflects the current views with respect to future events and is subject to these and other risks, uncertainties, and assumptions relating to operations, results of operations, growth strategy, and liquidity. No obligation exists to publicly update or revise these forward-looking statements for any reason, or to update the reasons actual results could differ materially from those anticipated in these forward-looking statements, even if new information becomes available in the future.
Updates
Dec 22, 2020

Primary offering finalized, selling

shares

Sold $1.00 for a total of $0.00

shares at

Aug 19, 2020

Primary offering of $1.00

shares at
Ask a Question
Proofread your comment before submitting: once it's posted, you can't edit or delete it. For the fastest help with the web site, email help@netcapital.com instead of commenting.
Looking to raise capital?
We can help turn your friends, family and customers into investors.
Learn more
Interested in more investment opportunities?
Browse all offerings currently available.
See more